GeoFinder stands out as a beacon of simplicity and effectiveness in the vast sea of parental control and tracking tools. With many options available, choosing the right solution can be confusing. That's where GeoFinder comes in, and it is your compass to understand your child's whereabouts.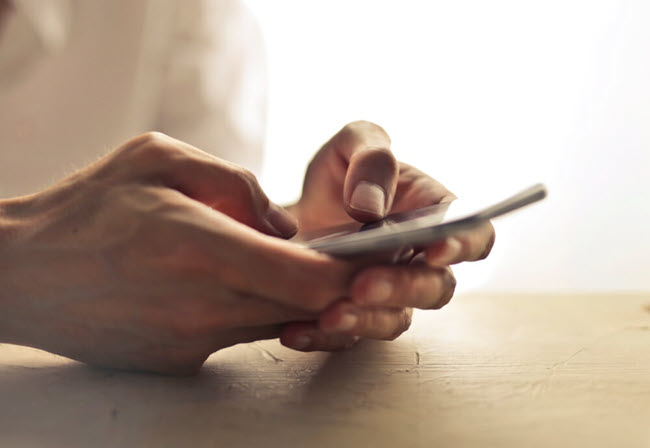 This review uncovers the prowess of GeoFinder, seamless device integration, and pricing structure. We'll dive into its capabilities, uncovering how it empowers you to discreetly monitor your child's location without infringing on their privacy. Join us as we dissect GeoFinder's features, compatibility across devices, and subscription plans, providing you with a comprehensive insight into the world of GeoFinder with this extensive GeoFinder Review.
What is GeoFinder?
GeoFinder is your ultimate solution for secure and non-intrusive location tracking. Designed with simplicity and effectiveness in mind, GeoFinder empowers parents to effortlessly monitor their child's whereabouts without resorting to invasive software installations.
Unlike other complex tracking applications, GeoFinder streamlines the process by utilizing only the target phone number. This innovative approach eliminates the need to physically handle the device or prompt the installation of tracking apps. GeoFinder's ease of use shines through its intuitive design.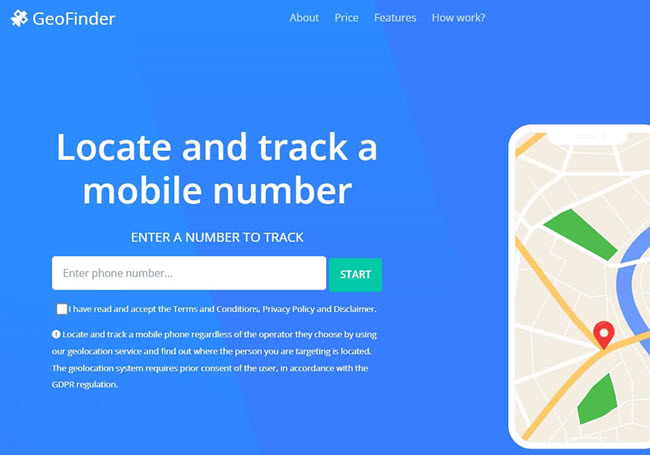 You can discreetly initiate location detection by sending a single SMS to the target device. A confirmation link within the message guides the recipient to provide consent, ensuring a legal and transparent process. Once confirmed, GeoFinder swiftly pinpoints the device's precise location on a map.
Whether you're concerned about your child's safety during outdoor activities or simply want to stay informed about their daily movements, GeoFinder offers a secure and efficient solution. Experience the freedom of knowing your child's location without sacrificing their privacy or resorting to elaborate tracking methods.
What Can I Do with GeoFinder?
GeoFinder boasts a range of features designed to provide parents with effortless and non-intrusive location tracking for their children's safety. With GeoFinder's innovative approach, you can remain informed about your child's whereabouts without requiring complicated software installations or invasive methods.
The key feature of GeoFinder is its ability to pinpoint a device's exact location using just the recipient's phone number. You initiate the location detection process by sending a single SMS with an embedded confirmation link. Once the link is accessed and consent is granted, GeoFinder rapidly establishes the precise location of the target device on a map, granting you real-time insights.
This tool is adaptable to various scenarios where installing tracking software might not be ideal. If you're unsure about using tracking software on your child's device but still want to ensure their safety, GeoFinder is the answer. It's a legal and discreet solution that respects privacy while providing accurate information.
GeoFinder stands out for its user-friendly interface. Whether you're tech-savvy or new to location tracking, the simple process of sending an SMS and following a link ensures a seamless experience. The system is compatible with a wide range of devices, and there's no phone number it can't trace.
GeoFinder's Compatibility - Is Jailbreak or Rooting Necessary?
GeoFinder redefines versatility with its cross-device compatibility, as this innovative app smoothly operates on Android and iPhone devices. You do not need to root or jailbreak your device either. Seamlessly track your child's location, regardless of their phone's OS.
What Do the Customers Say About GeoFinder?
GeoFinder's presence within the user community reflects a mixture of positive and negative sentiments, showcasing a range of feedback that spans various aspects of the application's performance. Online platforms such as Google PlayStore feature a diverse collection of reviews, with approximately 80% being positive and 20% being negative.
Positive Reviews:
A notable portion of users appreciates GeoFinder's simplicity and effectiveness. The ability to track a device's location using just a phone number receives praise for its innovation, ensuring convenience without compromising privacy.
The compatibility across different devices, including Android and iPhone, is celebrated. Users find this cross-platform feature extremely helpful, as it accommodates various preferences effortlessly.
GeoFinder's interface and user experience earn positive reviews. Users laud the user-friendly design, which simplifies the SMS sending and accessing the location link, allowing them to stay connected with their child's whereabouts effortlessly.
The discreet and non-intrusive approach to location tracking resonates well with users. This unique method is highlighted as a significant advantage compared to other tracking applications that may require more invasive practices.
Negative Reviews:
Some users have reported difficulty achieving pinpoint accuracy with GeoFinder's location tracking. Occasional differences in the exact location of the target device have led to concerns about the reliability of the information provided.
While the SMS-based location tracking method is generally appreciated, a few users have desired a more comprehensive location history. Having access to a log of past locations could provide a more complete picture of a child's movements.
A handful of users have encountered issues with the confirmation link sent via SMS. In certain instances, recipients faced difficulties following the link, leading to delays or confusion in accessing the device's location.
Feedback also touches upon subscription management, with a few users mentioning challenges in canceling subscriptions or receiving unexpected charges after cancelation.
Source: https://play.google.com/store/apps/details?id=geofinder.co&hl=en_US&gl=US
How Good is GeoFinder's Customer Support Service?
GeoFinder falls short because of its terrible customer service, which frustrates users by making it difficult for them to get immediate assistance and have their problems resolved. Due to painfully slow responses and unhelpful interactions, the application's overall usability suffers, which significantly reduces user satisfaction.
What Are GeoFinder's Pricing and Subscription Plans Like?
There is only one price point available for GeoFinder and it works with both Android and iOS devices:
GeoFinder's pricing revolves around a fixed rate of $39.99 per month. This straightforward pricing approach may elicit diverse reactions from users. On the positive side, it offers transparency and ease of understanding. However, some users might desire a range of pricing plans to accommodate varying needs and financial considerations.
GeoFinder Pros and Cons
Pros:
Remote access without physical contact.
Affordable $1 trial option.
Highly accurate location tracking.
Efficient real-time location syncing.
Detailed historical location data.
Cons:
Limited to one main feature.
Time-restricted message sending (every 3 hours).
Lack of advanced features like social media monitoring.
Recipient's consent is required for location sharing.
Some features may seem unnecessary (e.g., carrier info).
How to Install GeoFinder?
Follow these steps to set up GeoFinder:
1. Register
Begin by registering on the GeoFinder platform. Select your desired subscription plan and complete the purchase. Upon successful completion, you will receive an email containing your login credentials, including your username and password.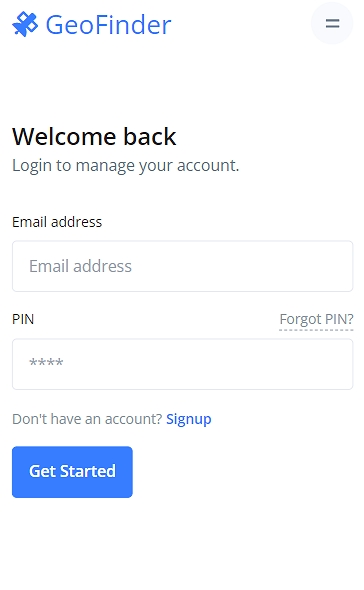 2. Enter the Phone Number to Track
After the registration proess is complete, enter the phone number you would like to track. After that validate the information.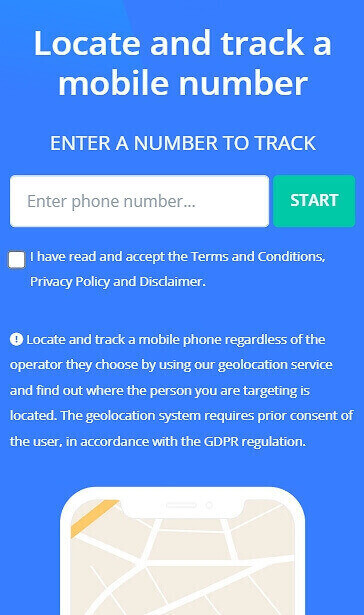 3. Monitor
After validation, you will receive a text message with the geolocation information. You can use the link sent to get the real-time location on the map.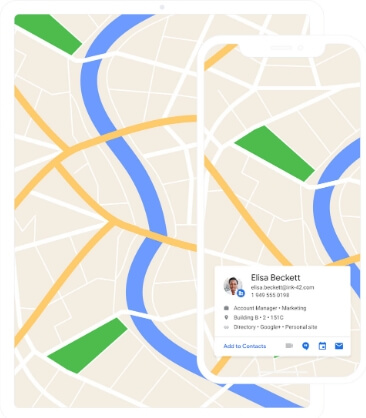 Comments on the Process
GeoFinder's setup is refreshingly simple, and installing an app is not a must since you can utize the web service. The apps versions for both Android and iOS are all optional.
GeoFinder VS Spylix
The Similarities
Both the apps have cross-device compatibility (Android, iOS, old phones)
Both the apps can track real-time data
The apps offer an anonymous mode to track data of the target device
They have user-friendly interfaces
The Differences
GeoFinder uses SMS-based tracking, while Spylix involves app installations.
GeoFinder mainly emphasizes location tracking, whereas Spylix may offer a wider range of monitoring features.
GeoFinder limits sending to one every 3 hours; Spylix differs.
Spylix includes functionalities like social media monitoring, unlike GeoFinder.
Why Opt for Spylix?
Opting for Spylix offers distinct advantages for those seeking complete monitoring capabilities. Firstly, Spylix presents an extensive range of features, including monitoring text messages and WhatsApp chats on 17 social apps, call history, contacts, email tracking, and even keylogger functionality. This wider scope ensures a comprehensive insight into the target device's activities.
Secondly, Spylix's geofencing feature allows you to set virtual boundaries, providing an added layer of security. Moreover, the ability to block websites, apps, and WiFi connections enhances control over the target device's usage. This all-around approach contributes to a more complete monitoring experience.
However, it's essential to note that Spylix requires app installations for tracking, differing from GeoFinder's SMS-based approach. Therefore, individuals comfortable with this installation process and seeking a broader range of features might find Spylix the optimal choice.
Furthermore, Spylix's capability to track SIM card locations adds an extra layer of security and monitoring. This feature provides insights into not only the device's location but also its network connectivity, allowing for a more comprehensive understanding of the device's movements and interactions. This added feature can be particularly valuable for individuals seeking a deeper level of device tracking and monitoring beyond location data.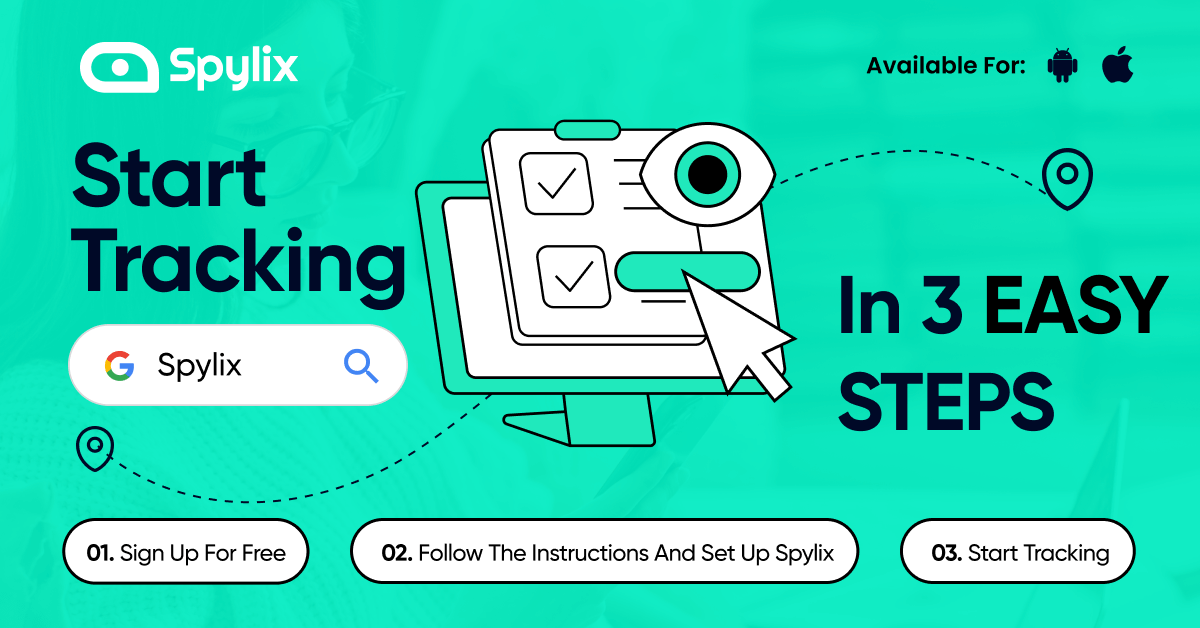 How to Use Spylix?
Spylix has only 3 steps:
Step 1: You must first register for the service and create an account in order to use Spylix.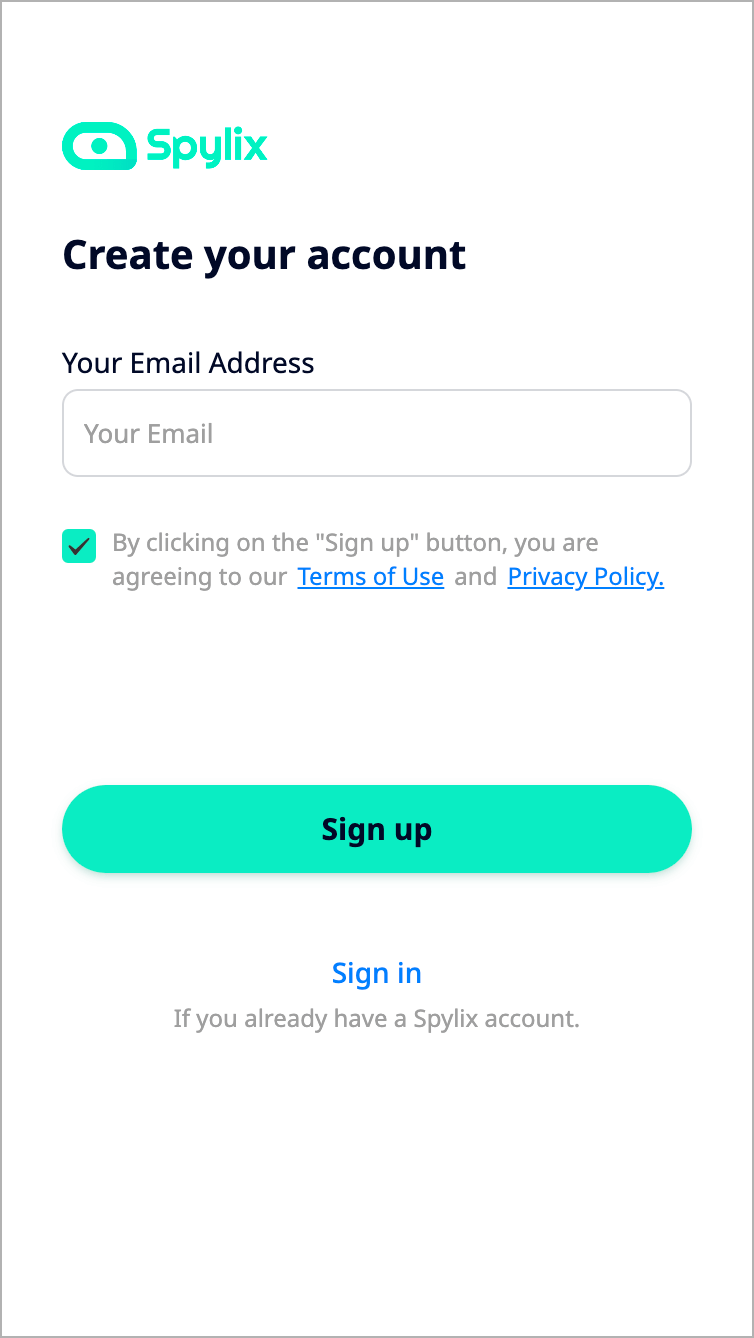 Step 2: After registering, configure the app by turning on various features and connecting it to the target device.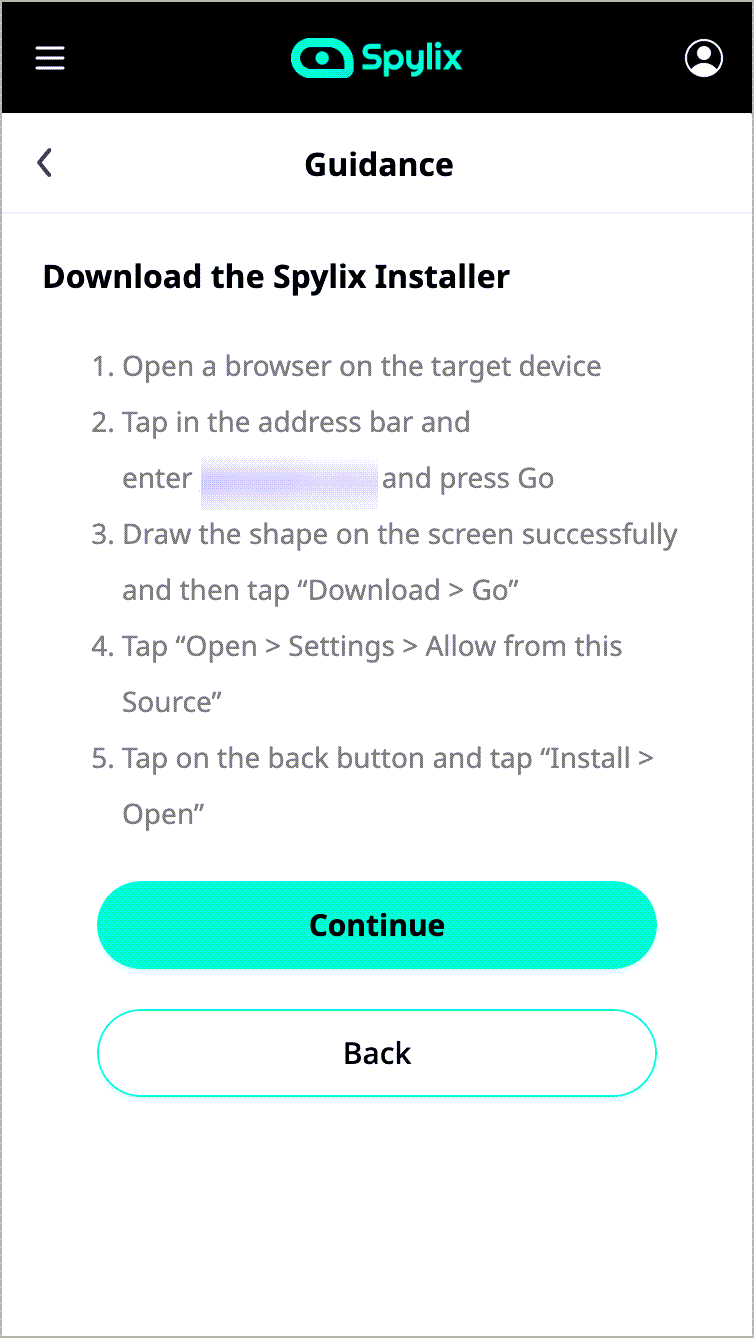 Step 3: After setting up the application configuration, you can begin tracking and monitoring the target device in real time.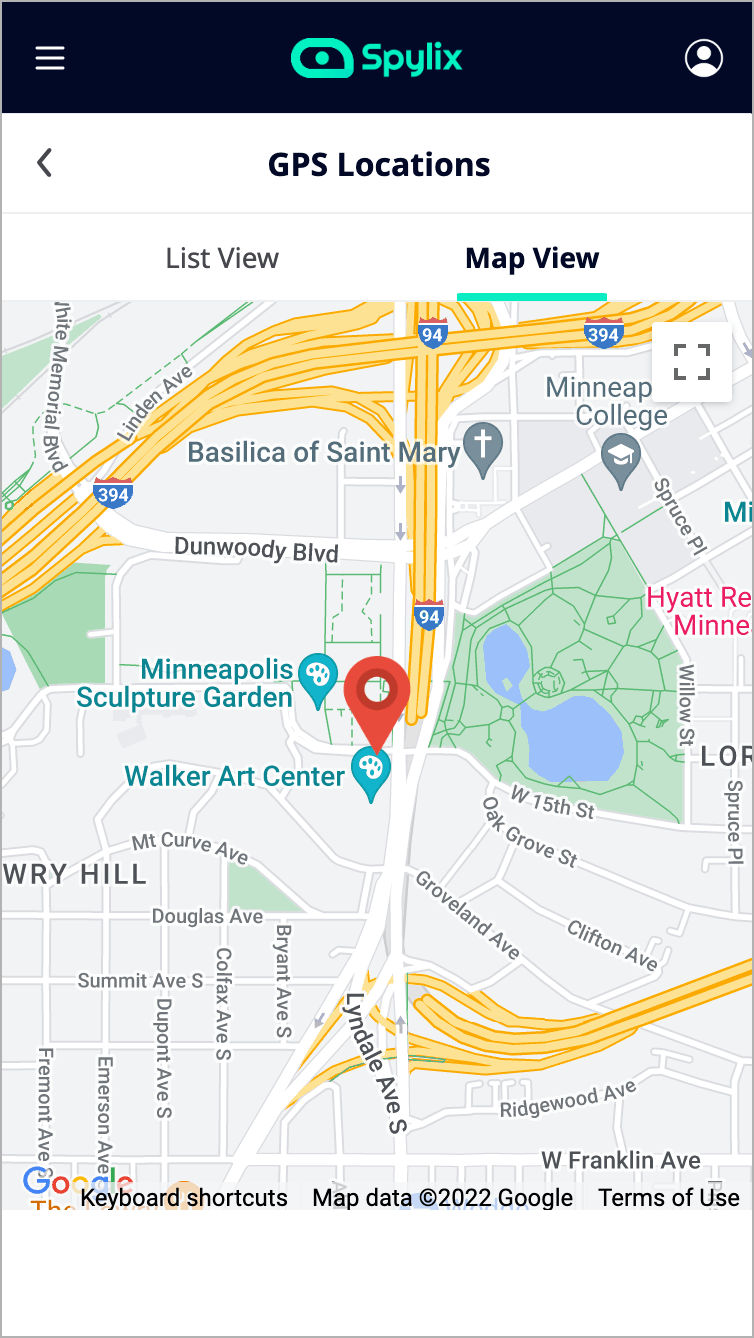 What Should You Know about GeoFinder?
Is GeoFinder a Legit?
Yes, GeoFinder is a legitimate geolocation service that offers discreet and non-intrusive location tracking using SMS-based technology. Its straightforward approach respects privacy while providing accurate location data. In comparison, Spylix also offers a legitimate monitoring solution, comprising a wider range of features like text messages and social media chat monitoring, making it suitable for users seeking comprehensive tracking capabilities.
Does GeoFinder provide technical support?
Yes, GeoFinder offers technical support to assist users with any issues they may encounter during setup or usage. The support team is available to address queries and provide guidance. Similarly, Spylix provides customer support for its users, ensuring assistance is readily available for any technical or operational concerns.
Can GeoFinder monitor multiple devices at the same time?
Yes, GeoFinder can simultaneously monitor multiple devices, allowing users to track multiple individuals' locations conveniently. However, it's essential to ensure that each device's user agrees to share their location. In comparison, Spylix offers multi-device monitoring as well, alongside an extensive feature set like social media monitoring, making it suitable for users seeking comprehensive family or employee tracking.
Does the app allow you to monitor social media applications?
No, GeoFinder primarily focuses on discreet location tracking and doesn't provide specific features for monitoring social media applications. Conversely, Spylix offers a comprehensive range of monitoring features, including tracking text messages and activities on various social media apps. This makes Spylix more suitable for those who require a broader insight into a target device's online interactions.
Is GeoFinder free?
No, GeoFinder is not free. It offers a subscription-based pricing model with a monthly cost of $39.99. In comparison, Spylix has a different pricing structure. Users looking for a tracking solution with advanced features like social media monitoring and comprehensive tracking functionalities might consider evaluating Spylix's pricing compared to GeoFinder's subscription cost.
Review Conclusion
In some scenarios, having a reliable tracking app is essential for effective parenting. This comprehensive GeoFinder review offers valuable insights. As we conclude our assessment, it's recommended to prioritize your requirements and assess your needs before finalizing your choice.
Consider these factors and evaluate the subscription's worth against its cost. This thoughtful approach guarantees that the monitoring solution you opt for aligns seamlessly with your parenting goals.