Knowing that your loved ones are safe gives you peace of mind like none other. However, it is sometimes challenging to keep track of their whereabouts in real time due to various circumstances.
Still, with the help of phone tracking services, you can access accurate results in no time.
Some users remain hesitant to provide private information, such as the phone numbers of their loved ones, fearing the legitimacy of these platforms.
If that is the case with you, then follow this Localize.mobi review.
We will answer all your doubts about the service: Is it legit and cost-effective? What are its features and drawbacks?
Read on!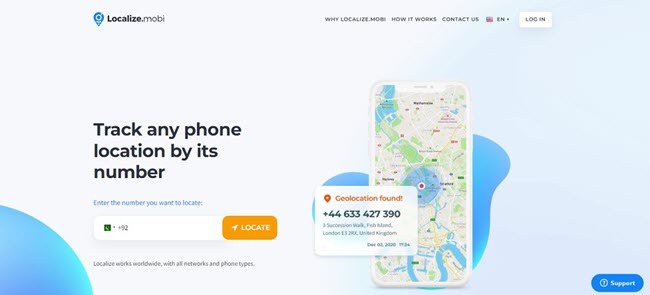 Q: Is Localize.mobi Legit?
This website has been active for over 3 years now, and it hasn't been detected by any blacklist engine.
Moreover, it is connected to a valid HTTPs connection. The scam-detector tool has given it a solid 58.3 rating, meaning that it is an active website with an average interface.
In conclusion, Localize.mobi is a legit platform with positive and negative feedback.

Part 1: What is Localize.mobi?
Localize.mobi is a phone tracking website that helps users track the accurate geolocation of a phone number after paying a small fee.
The platform offers worldwide coverage and operates under a fully legal setup.
Part 2: How Does Localize.mobi Work?
The majority of number lookup platforms are quite complicated to use. The installation process is time-consuming, and the provided information is mostly inaccurate.
However, this isn't the case with Localize.mobi. You do not have to install any software or even touch the target device to enable it. All you need is the phone number, and the accurate geolocation will be provided to you in an instant.
Here are the steps!
Visit the official website.
Select the country code and enter the target user's phone number.
On the next page, share your email address, and then provide your credit/debit card information to subscribe to the service.
Next, tap the Submit Order button.
Once the transaction is complete, Localize.mobi will provide a link via text to your phone.
Click the link to review the location details.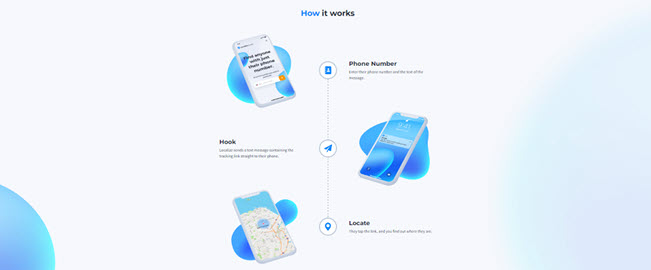 Part 3: The Compatibility of Localize.mobi
Most apps are one-dimensional, meaning that they won't work on all mobile platforms, such as Android and iOS.
However, with Localize.mobi, you can rest easy, as the service is entirely web-based, which means you do not have to install any software on any device.
Just launch the website via any web browser and enter the phone number to track their whereabouts without the target user ever finding out.
Part 4: The Key Features of Localize.mobi
The features of an online service determine how well its users perceive it. If the features are vast and they do their assigned tasks without any hassle, then more and more people will subscribe to the related service.
Here's what Localize.mobi has to offer:
No App Installation

You do not need to add any application to your device or the target phone. This web-based service works instantly once you enter the cell phone number.

Works Remotely

You can access this website on any web browser, no matter where you are. Also, once you subscribe to Localize.mobi, you have the option to search for as many numbers as you want.

Coverage Across the Globe

It supports almost every phone carrier service across all countries of the world.

Accurate Results

The website provides the exact location of the phone number.
Part 5: The Pricing of Localize.mobi
Localize.mobi offers a 1-day trial period for $0.90.
Once the trial is over, you'll get automatically charged $49.80 monthly. There are no other packages offered besides the monthly one.
To subscribe to the service, you need to provide your debit or credit card details along with your name and email address.
Part 6: The Pros and Cons of Localize.mobi
We have listed some positives and negatives of this platform here!
Pros:
It offers a cost-effective 1-day trial to test the service
The platform is entirely web-based(no software installation needed)
It provides coverage for almost every country
The payment is made under an SSL secure connection
The website offers 24/7 phone service for online payment-related issues
Cons:
It has a relatively low trust rating
The monthly package is quite expensive
The platform only displays the address of the phone number owner
The cancellation process is time-consuming
Part 7: How to Refund Localize.mobi?
Unfortunately, there is no Localize.mobi refund policy!
However, once you utilize the 1-day trial offer, you can cancel the subscription before they charge you $49.80 for the whole next month.
Part 8: How to Unsubscribe Localize.mobi?
You can unsubscribe from the service by tapping the Cancel Subscription button on the website.
If that doesn't work, go to this link and fill out a form, entering your email address, subject, category, and a complete description of the request.
Once done, click Submit, and a member of Localize.mobi's support staff will respond to you soon.
In addition, you can unsubscribe from Localize.mobi by directly emailing the support center at this address: [email protected]
Part 9: The Best Alternative for Localize.mobi – Spylix Phone Location Tracker
As evident so far in this thorough Localize.mobi review, the service is a bit one-dimensional and expensive.
Moreover, the geolocation details it generally shares aren't remotely satisfying.
What if you want to find out the places your child, spouse, or any other loved one is visiting? The sheer uncertainty about their whereabouts will leave you worried.
Well, do not worry!
Try Spylix and remain informed about the target user's whereabouts and all other phone activities in real time without them knowing. You can access it anywhere, as the app's online control panel is compatible with every modern-day browser.
Moreover, it supports every iPhone and Android device. Besides, the app doesn't require you to jailbreak or root the target phone to unlock specific advanced features.
Key Features of Spylix Phone Location Tracker
Spylix offers a wide variety of features compared to Localize.mobi. Follow this detailed list to learn how you can effectively track someone else's phone activities.
Location Details – Spylix shares location history with address, time/date, and map view. The live location feature is also available here.
Browser History – With Spylix, you can keep a check on the target person's browsing activities. The type of sites they visit and at what time. You can also look into their bookmarks.
Social Media Spy – Spylix effectively tracks chat messages of all social media apps installed on the target device. It can monitor popular social media networks, including Instagram, WhatsApp, Snapchat, Skype, WeChat, Tinder, Telegram, etc.
App/URL Blocker – If you fear that your child is getting exposed to harmful content on their phone, you can block specific apps and websites via the dashboard
Screen Recorder – Using this feature, you can record the user's phone activities in real time.
In addition, Spylix lets you check the SMS history, call logs, contact list, and even the media content saved on the target phone.
How to Track Any Phone Location
Before you can find out the live location of the target device, it is vital to enable the Spylix app effectively. The process is quite simple and takes mere minutes.
If the device is iOS-based, you do not even have to install an app. As for Android devices, app installation is required, but the Stealth Mode ensures that your identity remains hidden.
Spylix for Android
Step 1: Create the New Account
Start by visiting the Spylix website and clicking the Sign Up Free tab. Afterward, enter your valid email address to make a new profile for free.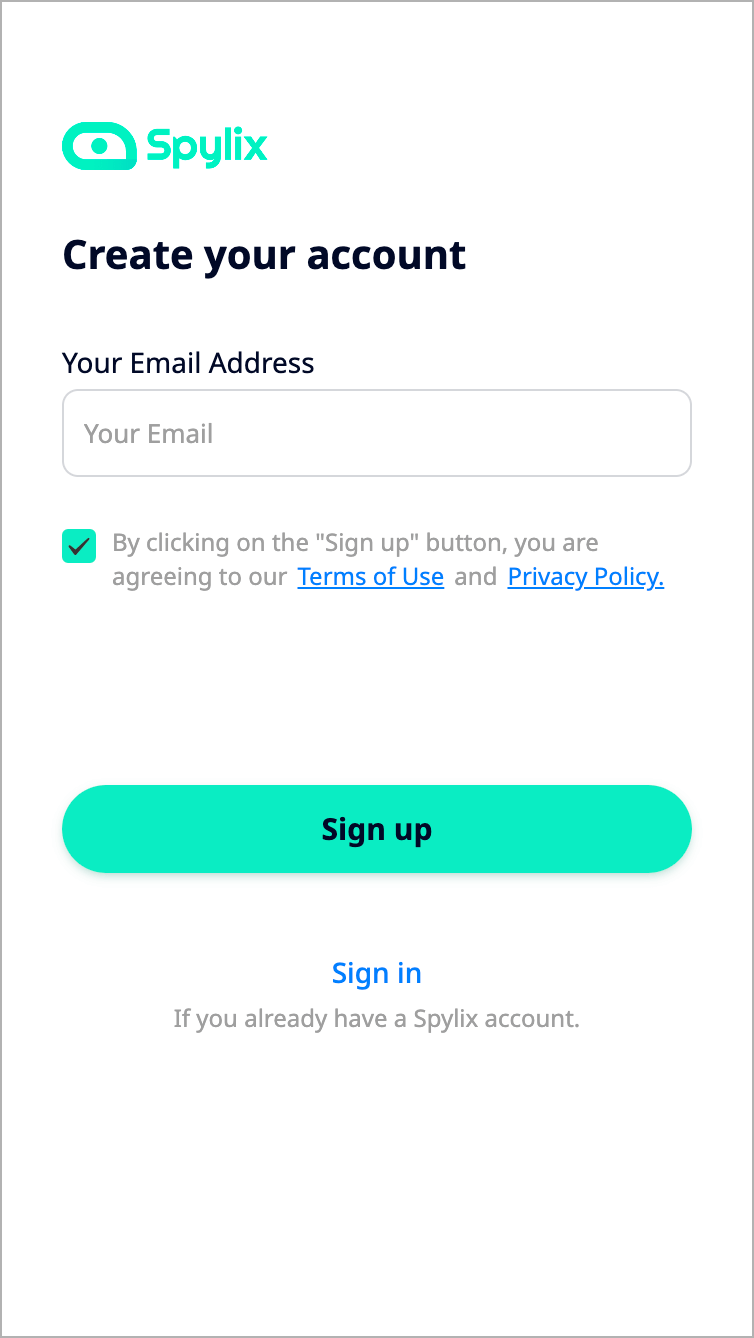 Step 2: Add the Spylix App
Read the instructions to quickly download and install the Spylix application on the Android phone.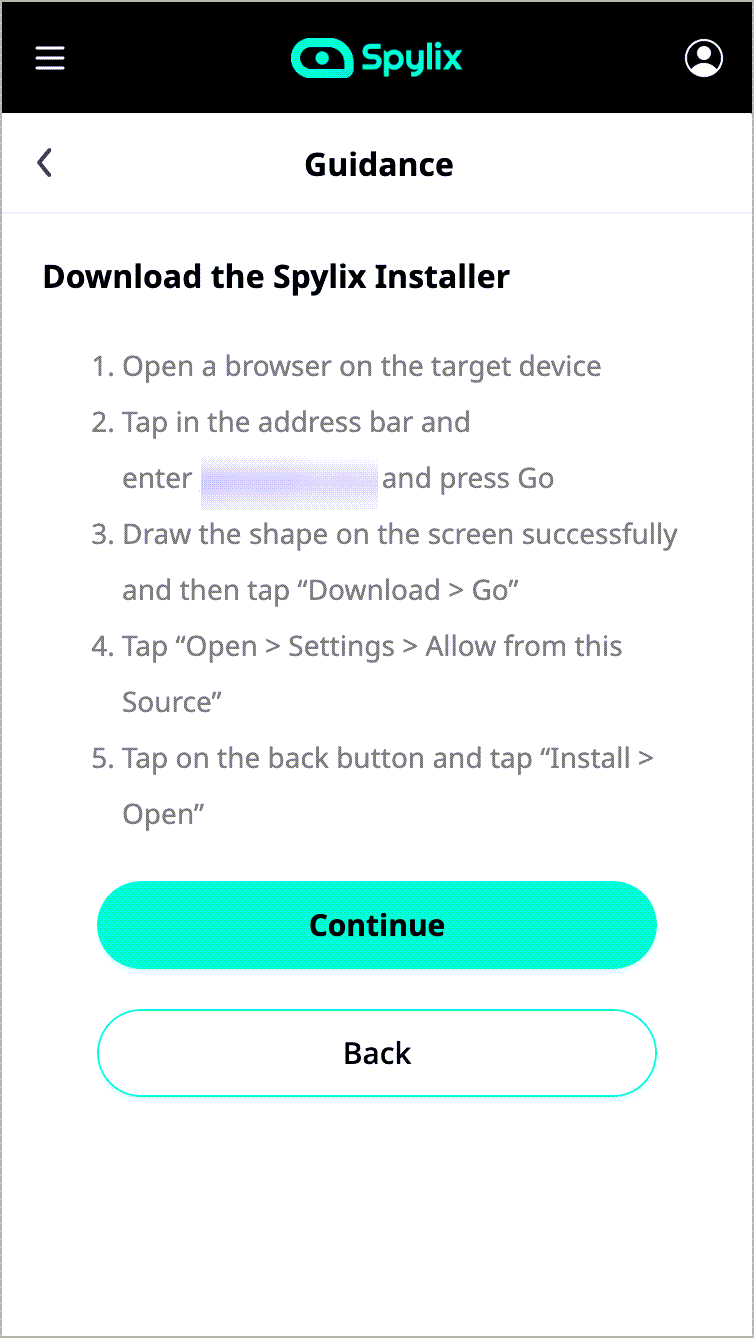 Step 3: Track The Android Device
Open the online control panel. Go to the General Features section and click GPS Locations to track the location.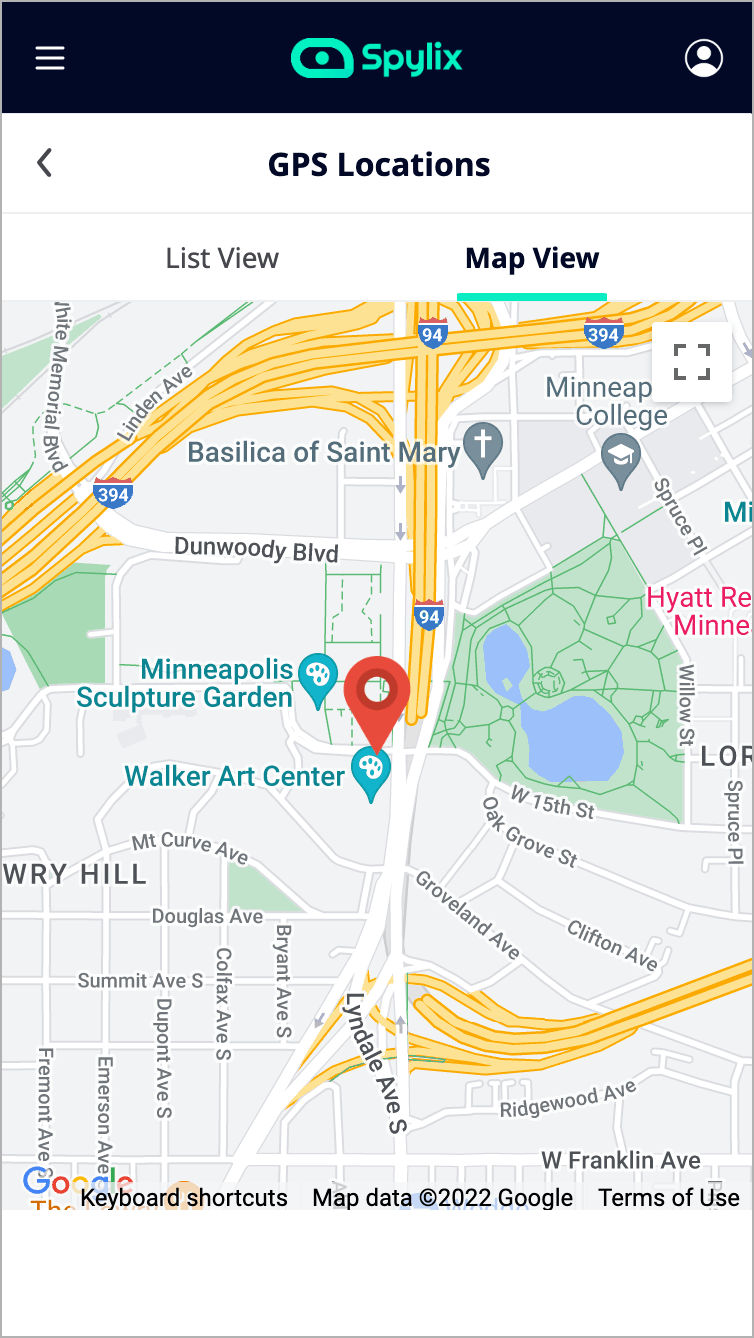 Spylix for iPhone
Step 1: Create Your Free Spylix Account
Open the website and provide a valid email ID to make a new Spylix account for free.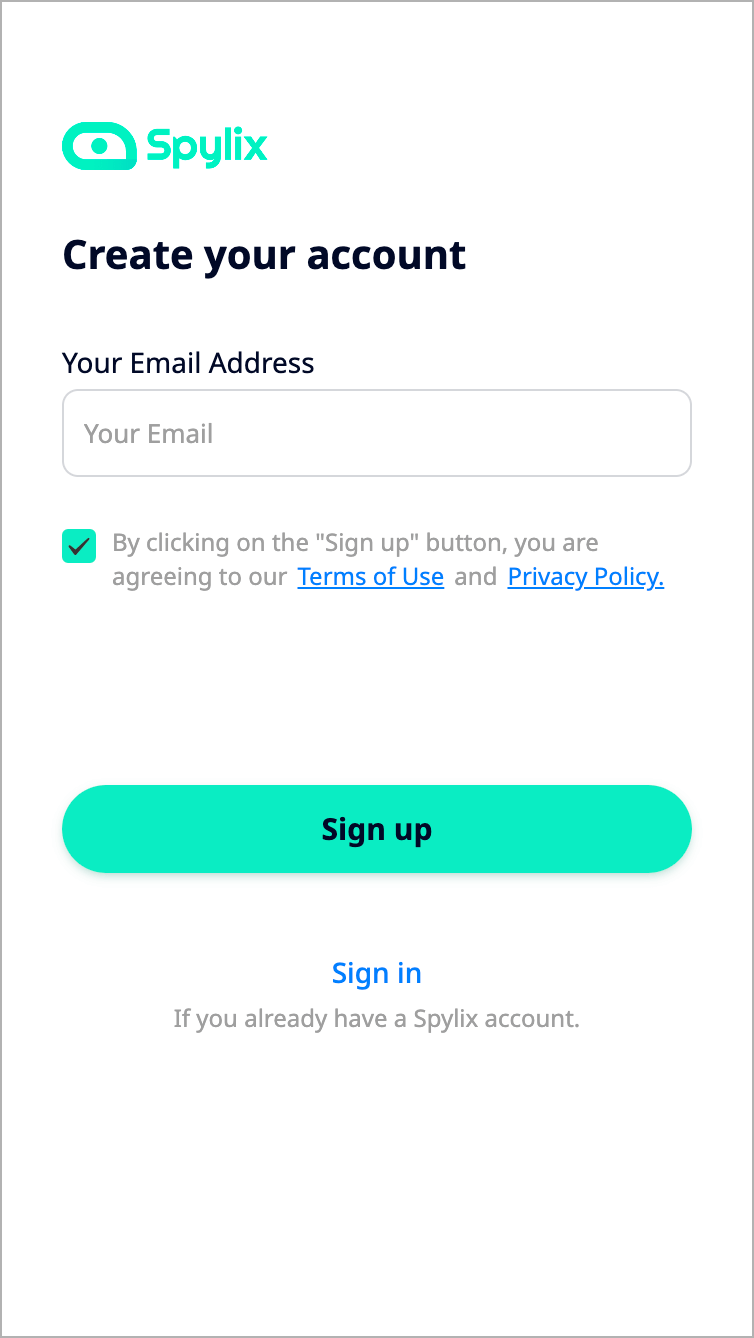 Step 2: Enter the User's iCloud Information
Input the target iOS user's iCloud account details to verify their device.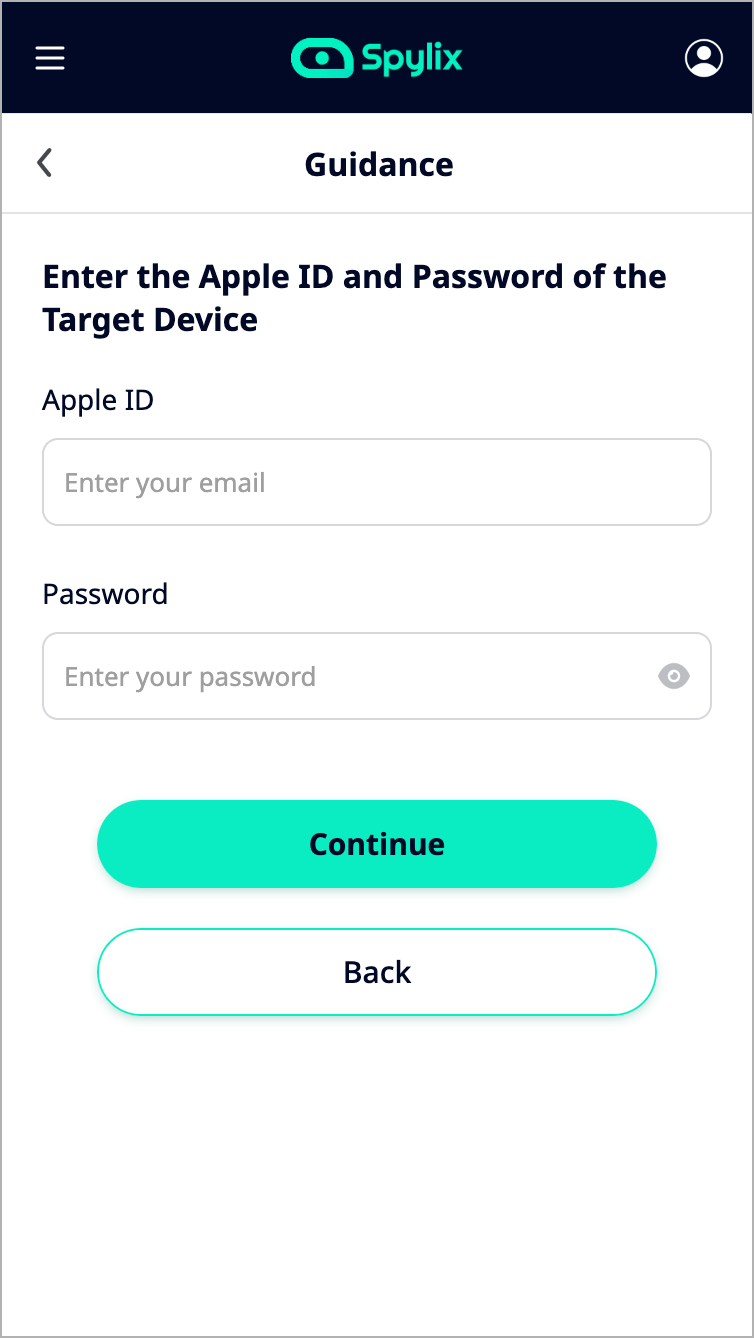 Step 3: Track the iPhone Live Location
Launch the web-based control panel. Now, select GPS Location to view the real-time location anonymously.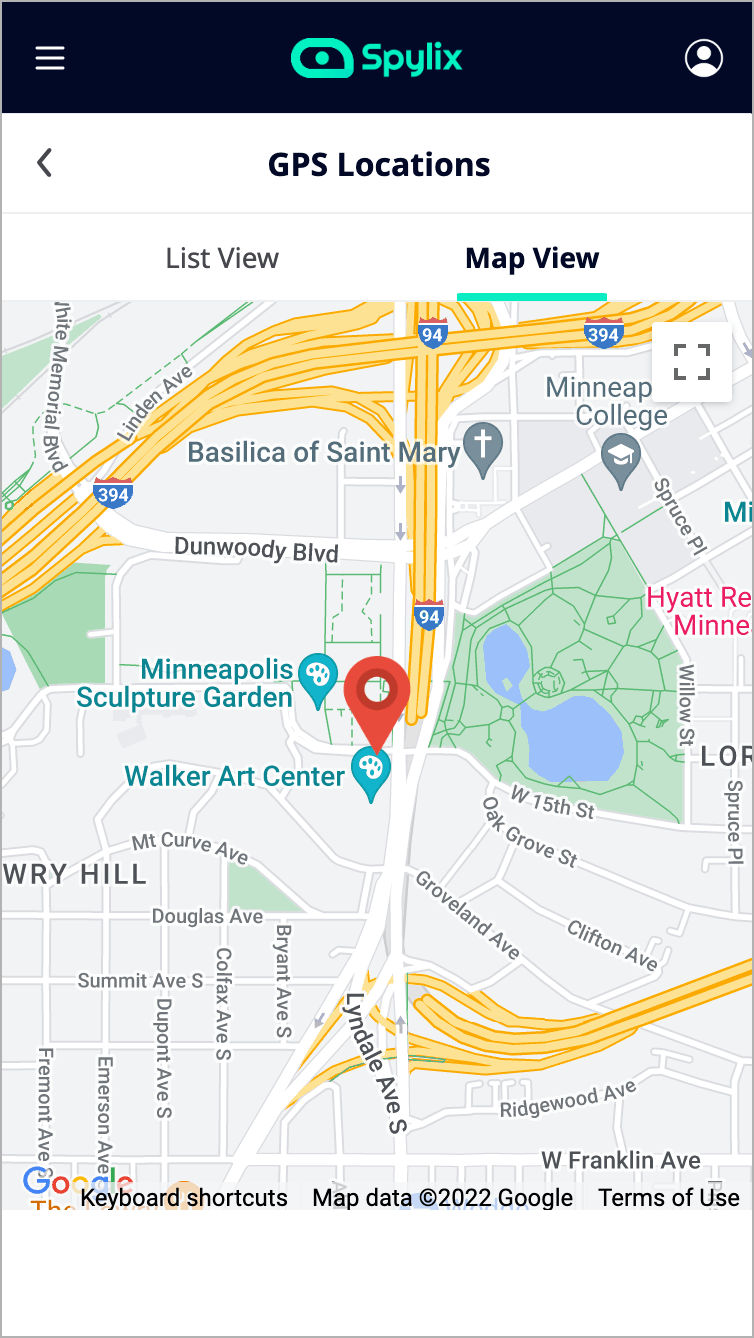 Why Choose Spylix as The Best Phone Location Tracker?
Phone tracking can be an expensive procedure. However, this is not the case with Spylix. The app offers three pricing plans catered for users from every background. Additionally, the app shares accurate and real-time data on its remote dashboard, which works smoothly on all browsers.
As shared earlier, no rooting or jailbreaking is needed to utilize the more potent features. Customer support is available 24/7, capable of resolving any technical issue.
Part 10: Localize.mobi VS Spylix
Still not sure which service to pick to track a phone number? This comparison summary will help!
Similarities:
Both services offer location tracking.
Differences:
Localize.mobi is entirely web-based.

Spylix offers data on an online control panel, you need to install an app on the Android device.

Localize.mobi only focuses on location tracking.

Spylix offers a wide array of features with accuracy.

Localize.mobi only has a monthly plan.

Spylix offers three versatile pricing packages.
Conclusion
As a parental control tool, this platform does not offer optimal phone tracking services - only showing an address related to each number, with real-time tracking not possible.
We have also concluded in this Localize.mobi review that the pricing plans don't justify its limited functionality and there are better alternatives online, including Spylix which offers an array of features at more cost-effective prices.