Does the Find My Kids app really offer value for money? What features does it provide, and is it compatible with your child's cell phone?
We'll answer all your queries in this Find My Kids app review!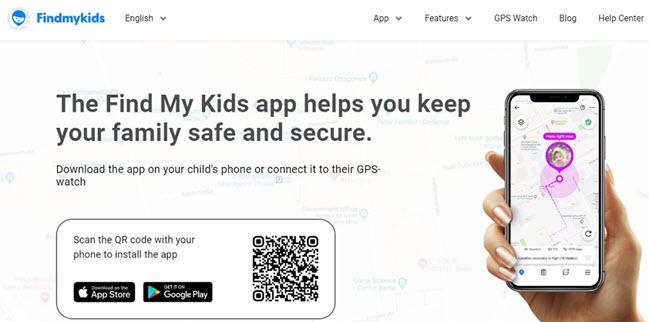 Part 1: What is The Find My Kids App?
Find My Kids is an online location-tracking application targeted at parents who want to keep their children within their sight wherever they are.
It not only provides you with the location but also refreshes the position every 15 minutes so that you can be aware of the changes in the plan.
You'll find many unique features, from location alerts to surround sound, to ensure the safety of every family member.
Part 2: How Does Find My Kids App Work?
Since the Find My Kids app is meant for tracking location, it uses GPS sensors within the targeted smartphone and a stable internet connection to share the current site.
The installation and setup are simple, even for non-technical users. Following are the steps to track your child's location:
First, install the Find My Kids app on the parent's device
Next, launch the app and complete the instructions listed on the screen
Tap on the Connect your kid's phone button and copy the code.
Install the Pingo! app on your child's phone
Enter the code to connect
After the code is entered, you can easily access your child's phone location. All you have to do is open the app whenever you want to know where they are, and a map will open with their location blinking.

Part 3: The Compatibility of Find My Kids App
Find My Kids app is known for its compatibility feature, available for Android and iOS devices. You need Android 8 or above to run the app smoothly for Android.
Whereas for iPhone and iPad users, iOS 13 and above, and Mac users, macOS 11.0 is necessary.
Another promising aspect of this app is that it doesn't require rooting or jailbreaking your device since it's certified by the COPPA kidSAFE program.
You can find the app on both App Store and Google Play and install it with only a single tap.
Part 4: The Key Features of Find My Kids App
Find My App comes with a wide range of features for parents to ensure the safety of their kids. These features include:
Location Tracking

It offers a simple map for parents to easily find their children's location. You can also view the last places they've visited to always know their whereabouts.

Alerts & Notification

Get notified with every arrival and departure of your children to any location with a location alerts feature. You can also highlight restricted areas where you don't allow your children to go.

Sound Around Child

Find My Kids has a special feature that benefits parents when they sense kids are in danger or not answering calls.

It turns on your child's phone mic, enabling you to listen to everything happening wherever they are. You can even record these sounds according to your subscription package.
Part 5: The Pros and Cons of The Find My Kids App
Many aspects of the Find My Kids app make it different from other location-tracking apps. Here are some pros and cons that sets it apart from the rest:
Pros of Find My Kid App:
Affordable
Easy installation and simple interface
Available for both Android and iOS devices, it works on smartwatches too
Mic feature is unique
Basic location tracking works for free
Emergency button and SOS alerts
Includes phone usage manager and screen time manager as well
Cons of Find My Kids App:
No keylogger
The Mic feature has separate charges and doesn't work on iOS devices
Occasional inaccuracies in location
Doesn't offer social app monitoring
Part 6: Is Find My Kids App Free?
Yes, the Find My Kids App is available free of cost for basic features like location tracking.
However, more advanced features like GPS tracker, live alerts, and surround around children require a subscription. There are three different plans from which you can choose one according to your feasibility:
Monthly: $2.99; license for one device
Yearly: $16.99; license for a family of up to 3 devices
Lifetime: $25.99; limited to three devices
Part 7: How to Uninstall Find My Kids App?
Uninstalling the Find My Kids app isn't as tricky as you may think; all you have to do is send an email to the official address of the Find My Kids app mentioning the law by which you want to uninstall, and once you get the approval, follow the steps below to uninstall the app entirely from your device.
For iOS:
Press the App icon on the Home Screen
From the drop-down menu, select Remove App
Find My Kids would be uninstalled on your iPhone. You can also access the iPhone Settings menu to delete the application
For Android:
Go to Device Settings
Tap Apps & Games
Find the app name, Find My Kids: Location Tracker, and tap Uninstall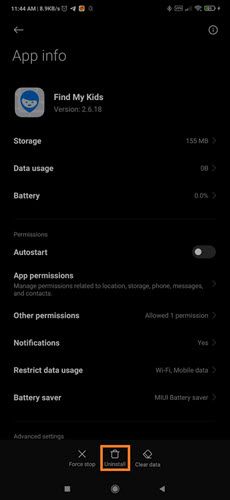 Part 8: The Best Alternative for Find My Kids App – Spylix Location Tracker
Since many features in the Find My Kids app aren't available on iOS devices and have a limited set of options when it comes to phone monitoring, you can try out better alternatives that not only offer.
If you want a more comprehensive feature list with affordability, then look no further than Spylix.
It is an all-purpose monitoring tool compatible with Android and iOS, with every feature working smoothly on all devices.
From web filtering to GPS tracking and keylogger, this app for tracking kids has helped many parents around the world to keep track of their children's activities physically as well as virtually.
Key Features of Spylix Location Tracker
Some of the key features offered by Spylix include:
Call tracking: Monitor all incoming and outgoing calls on the targeted phone. You can even check the call duration, date, time, and other details about the calls.
GPS tracking: Find your child's location and get real-time movement alerts.
Contact logs: Save every contact detail on your child's phone to ensure they're not interacting with strangers.
Social media monitoring: Whether you want to skim through their WhatsApp chats or Facebook feed, Spylix offers complete access to their social apps.
How to Find out What Your Child Is Doing?
Check out the following steps to learn how to enable this parental control app on the target phone quickly!
Find out What The Child is Doing on Their Android Device
Step 1: Set up an Account
Create your free Spylix website account by sharing a valid email address.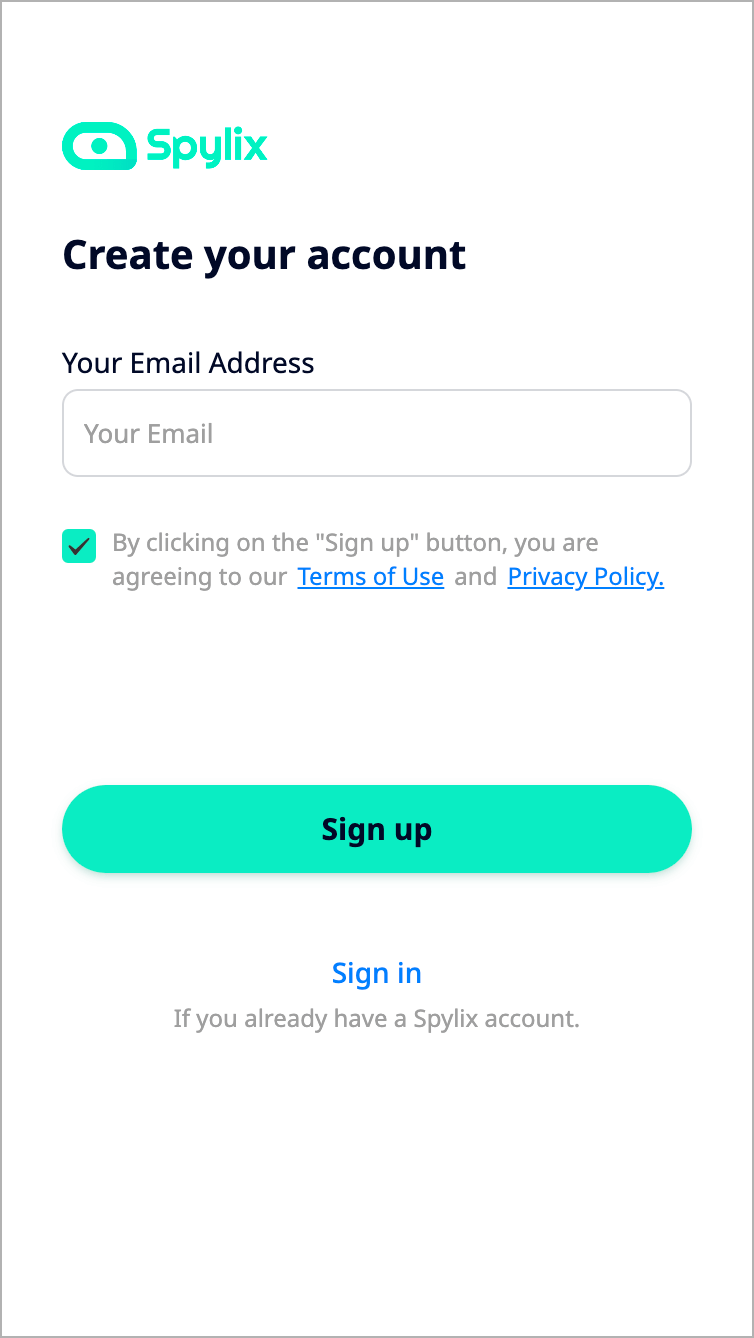 Step 2: Set up The App
Enable the secret Android app on the child's phone by following the instructions on your account.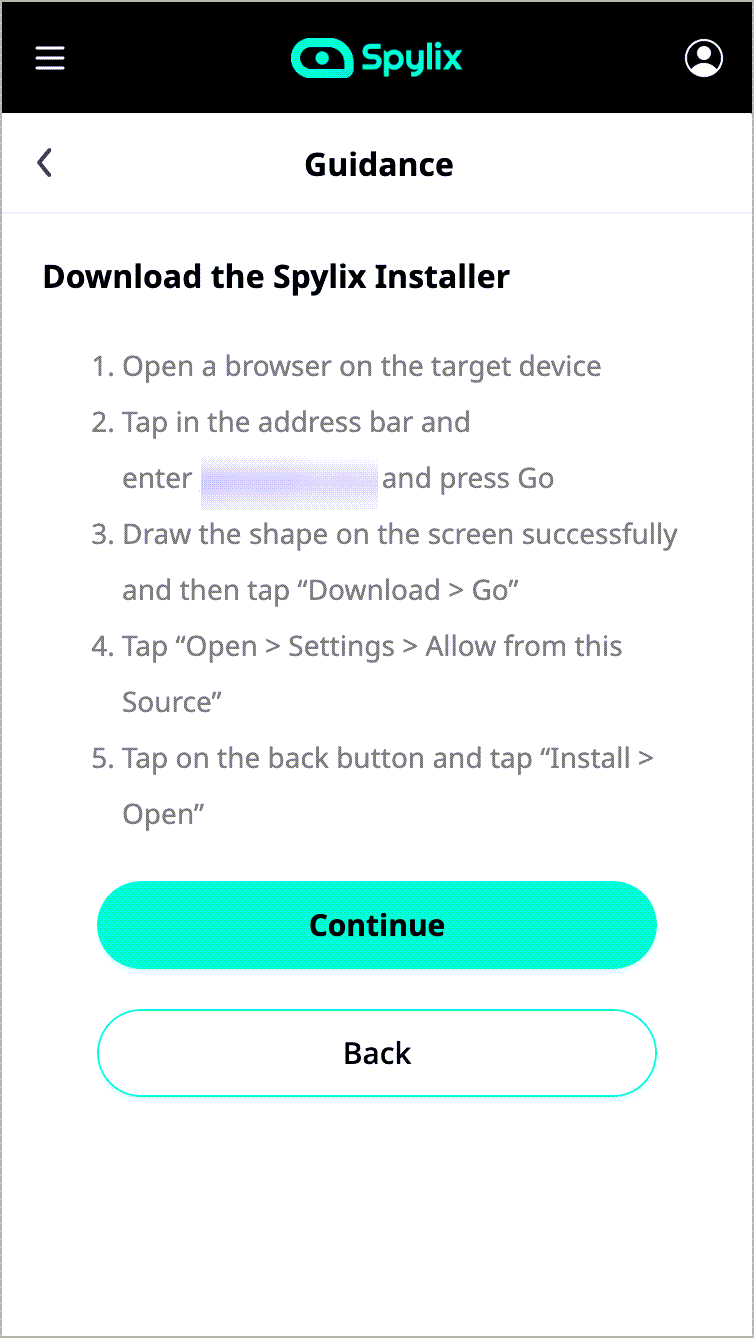 Step 3: Track The Android Phone
Go to the online control panel and tap the features to view the activity information.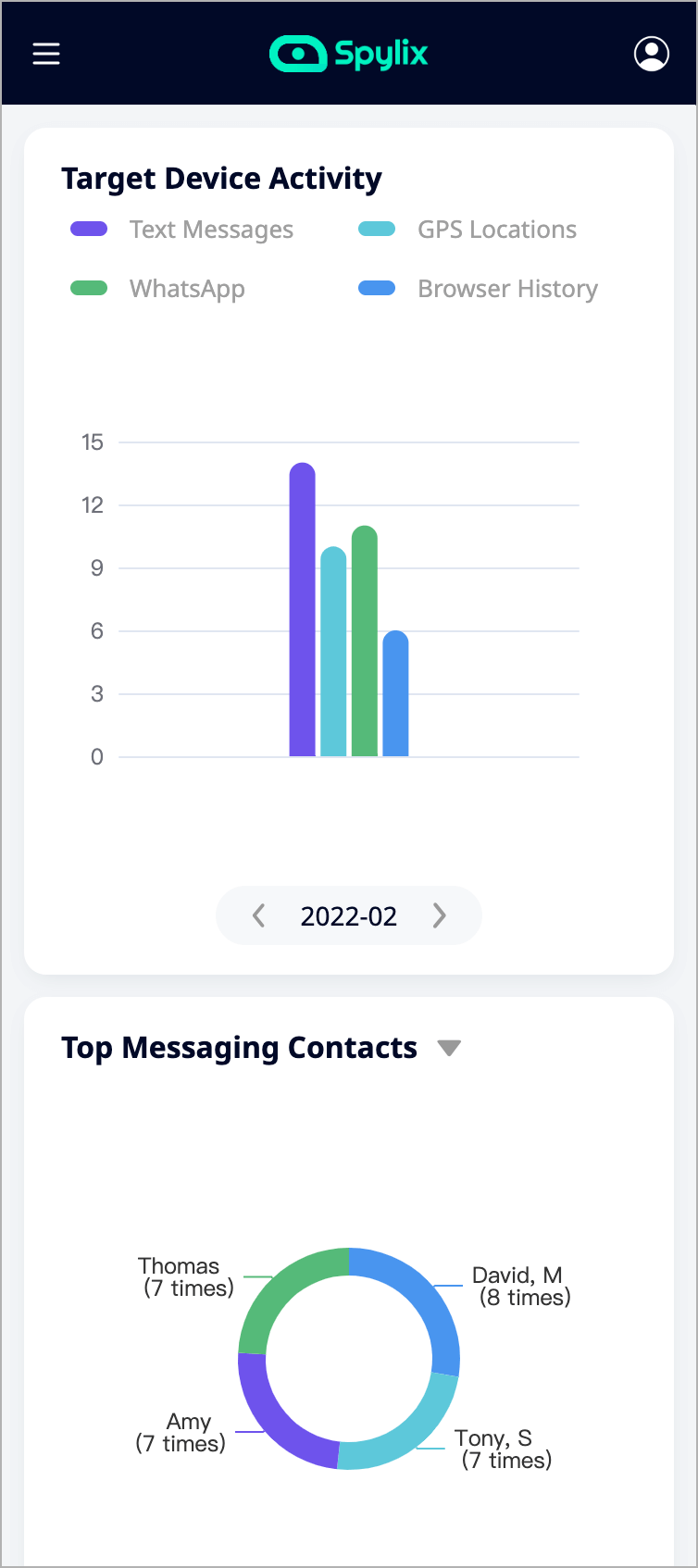 Find out What The Child is Doing on Their iPhone
Step 1: Sign up
Enter your email address on the Spylix website and sign up for a free account.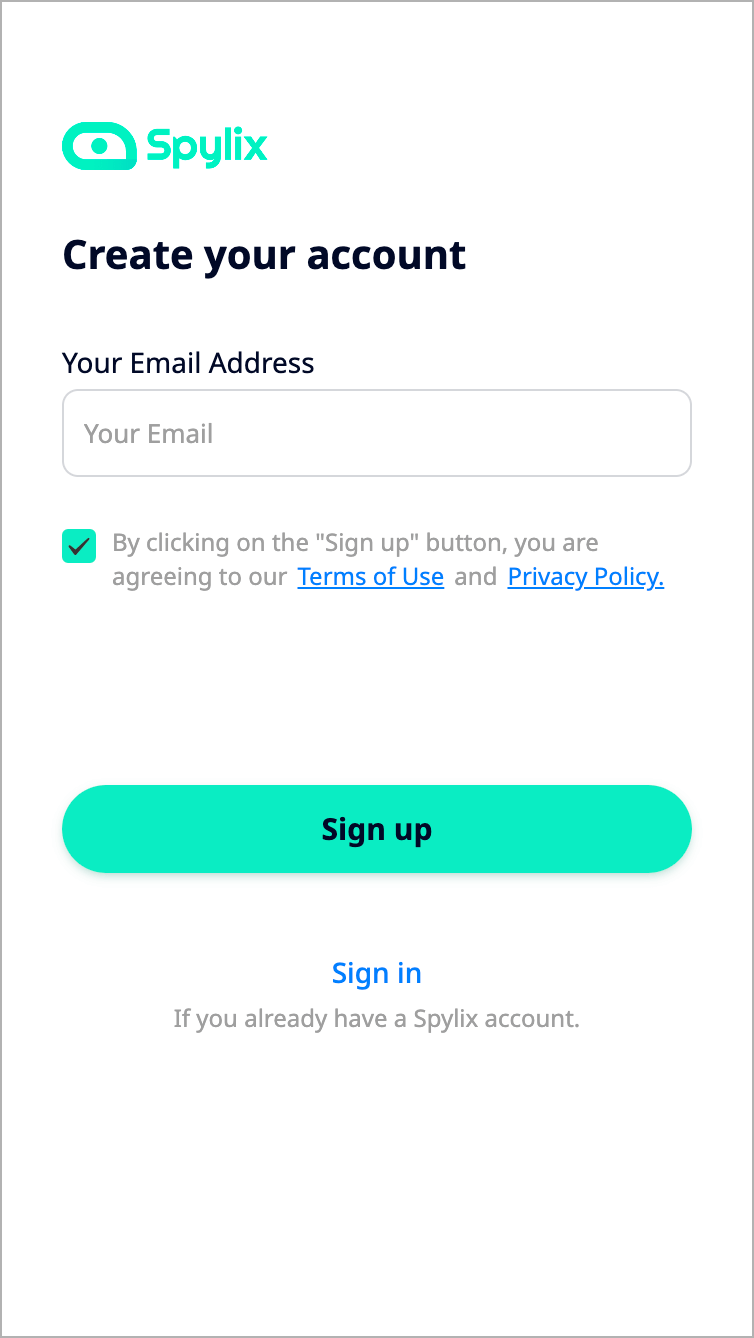 Step 2: Share The iCloud Login Details
Enter the kid's iCloud credentials for device verification.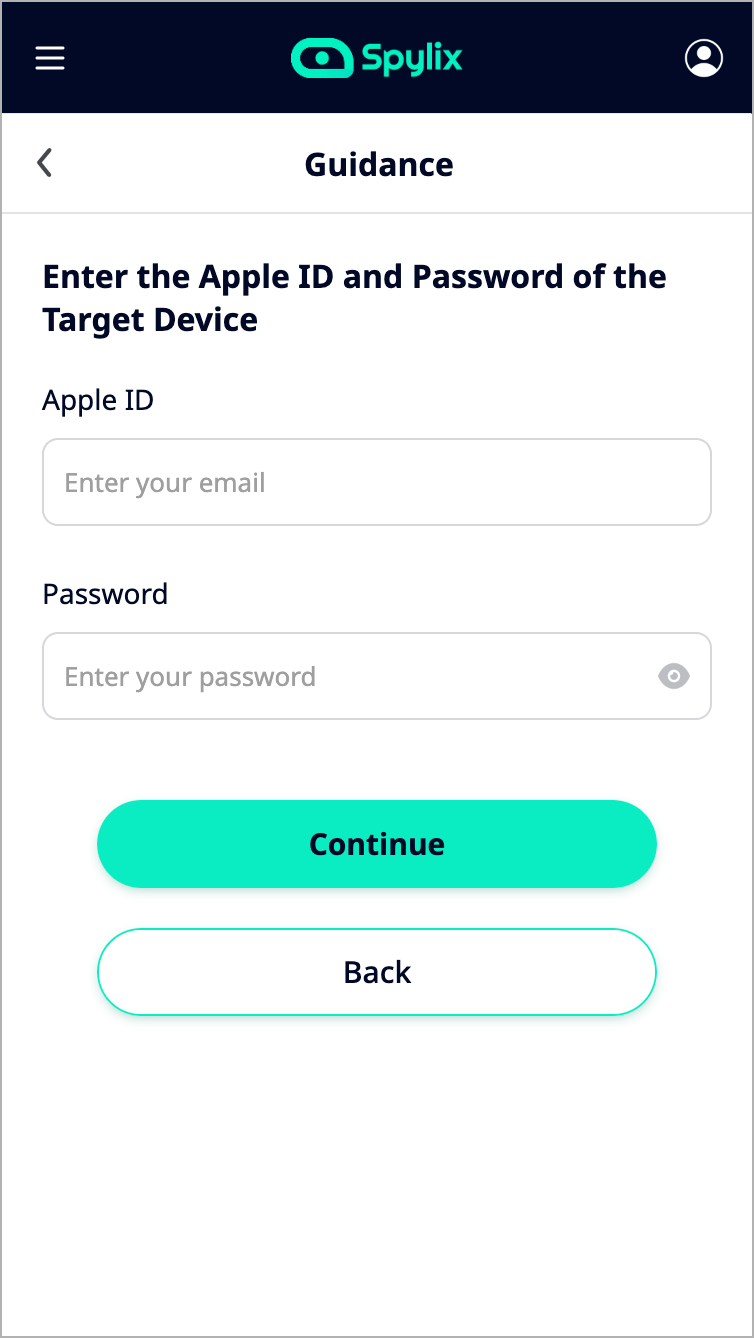 Step 3: Track The Kid's iPhone
Launch the online control panel and click any feature for tracking the child's phone.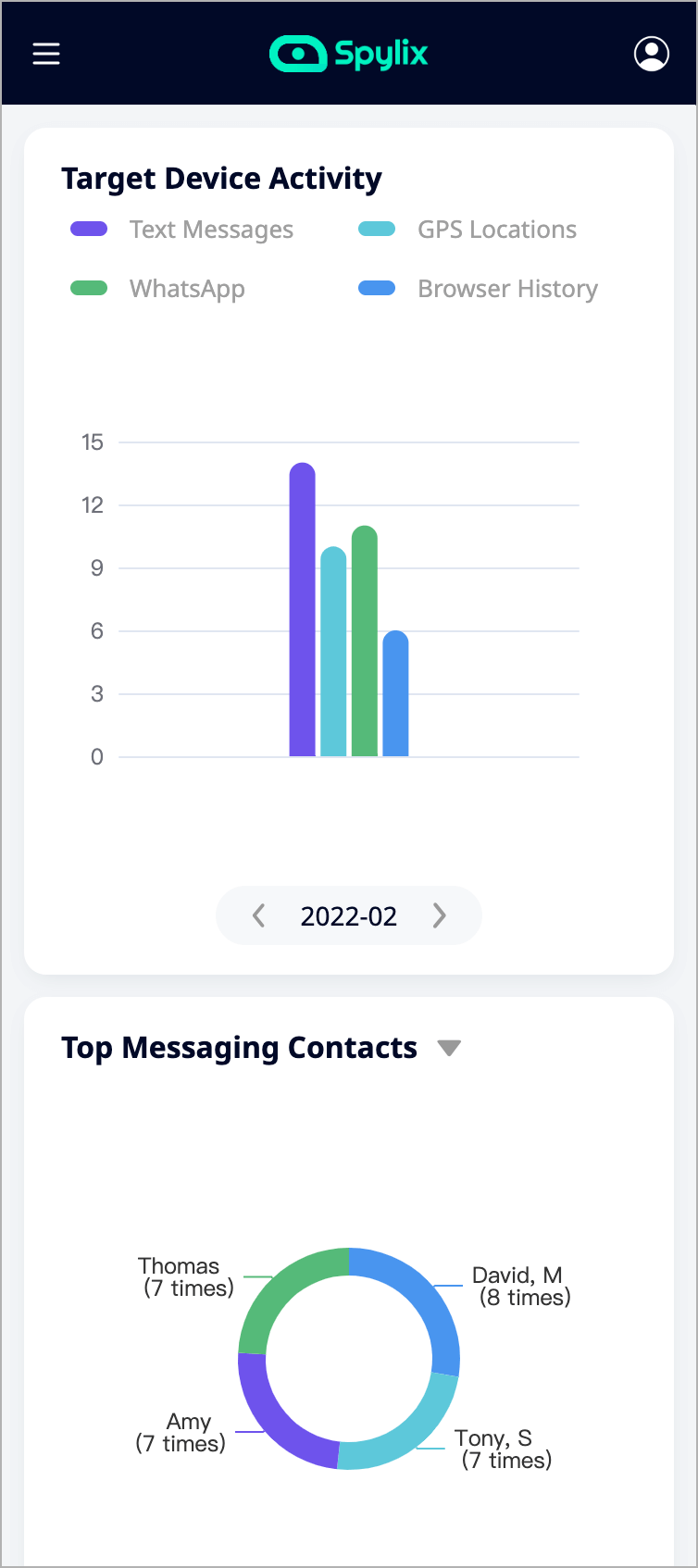 Why Choose Spylix as The Best Location Tracker?
Spylix is known for a variety of factors that helps you track every bit of your child's activity.
The Stealth mode helps you navigate your child's phone anonymously without letting them know.
It stands out from many similar apps because of its distinctive features like keylogging that saves specific keys entered to extract the passwords and pins. It offers more than 40 types of monitoring while acquiring less storage.
Most people prefer Spylix not only because of its endless functionalities but also because of its budget-friendly subscription and the assurance of anonymity.
Part 9: Find My Kids App VS Spylix
Both Spylix and Find My Kids apps have their own similarities and differences; let's have a brief view of them:
Common Factors:
Location tracking features, including emergency and SOS alerts
App control feature to check the last app used
Get notification about entry and exit on a particular location
Differences:
Spylix offers a keystroke feature to know about the most keywords and passwords; not available in the Find My Kids app
Find My Kids app has sound around child feature enabling the microphone; not available in Spylix
Spylix offers a comprehensive dashboard; the Find My Kids app provides a control panel
Part 10: What Is The Best App to Track Your Child's Location?
There are many different apps that can help parents track their children's location. The best app depends on your requirements, preference, and budget.
It is crucial to have your own research and screening process when it comes to phone monitoring apps.
If you want a budget-friendly option with a broader range of features, Spylix is one of the best, providing complete phone monitoring without breaking the bank.
Conclusion
Nowadays, parents must be more prompt regarding children's well-being, particularly virtual presence.
In this Find My Kids review, we have concluded that it is a reliable location-tracking app that assures your child is being monitored.
You can ensure they're safe with features like SOS alerts, loud signals, and real-time tracking.
The app has its prominent elements and some drawbacks. Still, it is simple and provides all the necessary features for your peace of mind.