You need spying software to fulfill your monitoring needs but choosing the right one is another task. You will meet apps like eyeZy on the list, and you don't know whether to pick them or not.
Here is a comprehensive eyeZy review to show you what the app entails and the results you get after setting it up. We will also compare it with one of the best apps on the market – Spylix so that you can have an alternative.
Part 1: What Is eyeZy?
eyeZy is a phone monitoring software that enables clients to access a phone's information remotely. If you have used a spying application before, you already know what to expect.
eyeZy works in the Android and iOS realms. Regardless of the phone you are monitoring, the results will be in your online account. The application works stealthily. So, your target will not know its presence after the setup.
Parents with kids at home can use it to monitor their little ones' daily activities. Employers can also ensure that the subjects are as productive as they say. If you are also in a relationship and want to know more about your partner, eyeZy will watch your partner.
The application, therefore, has several meaningful uses. As long as the reason to monitor is valid and falls within the regulatory requirements in your country or region, you are free to use eyeZy.
Part 2: What Can I Do with eyeZy?
The application has several useful features to bring a target phone's information to your remote dashboard. They are grouped into
Keystroke Capture

This is the feature you need to know what the target is typing on their phone. It's a good way to capture passwords and other details requiring keyboard input. Screen recorder is included as a subcategory here, and you can use it to capture screenshots randomly on the targeted phone.

Social Spotlight

You will find all the social media accounts under the social spotlight. That will include WhatsApp, Snapchat, Instagram, Viber, LINE, messages, and Tinder. You will also get the emails sent or received. The information you get will include the actual texts, timestamps, and information about the participants.

Phone Analyzer

This is where you get the contacts and the call log information. The prior will have everything saved on the contacts app, including the names, numbers, and other saved information. The call log will contain the incoming and outgoing calls, phone numbers, and timestamps.

Pinpoint

Do you want to know where your target is at all times? The pinpoint category has the GPS locator for you and Wi-Fi detection ability. You will see all the present and past locations here, where the latter will contain the coordinates and timestamps. Under Wi-Fi networks, you can view the connected hotspots.

Plans Breaker

What is your target planning? If they are used to writing their schedule on the calendar or notes , this is the feature to tell it all. You will know about the events and timelines on the calendar. The notes will provide more information about what else is happening.

More features here include magic alerts where you can find the Geofencing and keyword tracking. You can also block Wi-Fi, applications, and websites and collect the browser history.
Part 3: Compatibility of eyeZy
eyeZy works on Android 4.0 and above and iOS 7 to 13+. For most of the features, you will not require rooting or jailbreaking. However, if you need to access emails and some of the social media activities, rooting and jailbreaking will be necessary.
Part 4: What Customers Say about eyeZy
eyeZy has an average rate of 5 which means there are more positive reviews than negative ones. Some concerns are raised by those who find flaws while using the application.
Here is what the customers have to say about the monitoring solution.
| | | |
| --- | --- | --- |
| Great | | Bad |
| 50% | 50% | 50% | "Compared to other family trackers I tried before, I like that with this one, you can set up notifications for special situations like when your kid leaves school or arrives home."
Read More >> " No support, false advertising. I want a refund urgently. The cost is ridiculous. It's one price before purchase and a huge amount after. "
Read More >>
Good Reviews Highlight
Suited for relationships: I suspect my wife cheated, but she always played the victim and always blamed me. The eyeZy application helped me know all her phone activities, and it was painful to see that she has been doing it since we got married.
Location notifications: You can see where a person is at all times using this application and also get notified when they leave or enter specified places.
Reliability: The application is easy to install and use. You also don't get crashing or delayed updates problems.
Bad Reviews Highlight
No support: The application claims to have 24/7 support, but it's not there. There is no way to contact customer support even when you use the available means on the website.
False advertisement: You get an affordable price before subscription, but when it's time to pay, you are charged huge ridiculous amounts.
How Good Is Their Customer Support?
Worst!
The website says that you will get 24/7 support, but it's not available. You cannot reach customer support if you have a pressing issue.
Part 5: The eyeZy Pricing and Subscription Plans
| Period | Android & iOS |
| --- | --- |
| 1 Month | $47.99 |
| 3 Months | $27.99/month |
| 12 Months | $9.99/month |
It's pretty pricey to acquire the monthly plan, and that's why the 12 months plan is the most recommendable. The flaw with eyeZy is that you cannot view the pricing until you create an account. So, there is no way to peep at the prices before account creation.
Part 6: eyeZy Pros and Cons
Pros:
It works on a variety of Android and iOS phones
It has worthy features such as a screen recorder and blocking applications
Interactive UI
Cons:
Some features require you to root or jailbreak
You cannot view the prices without an account
Part 7: How to Install eyeZy
Step 1 Register an Account
Create an account on the main website and then choose a plan that suits you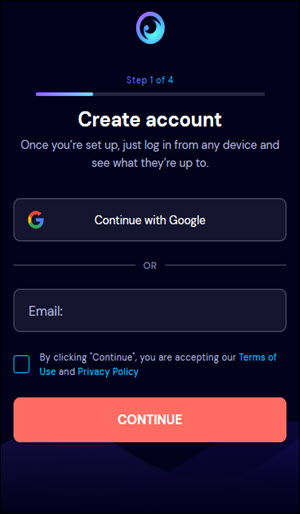 Step 2 Set up the Tool
Follow the guidelines to set up the application. Androids will require a one-time installation, while iPhones will need iCloud verification on the website.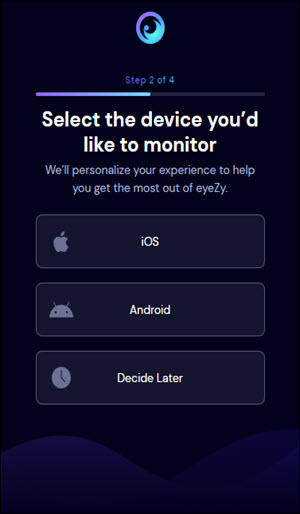 Step 3 Access Online Dashboard
Log into your EyeZy account and access the dashboard.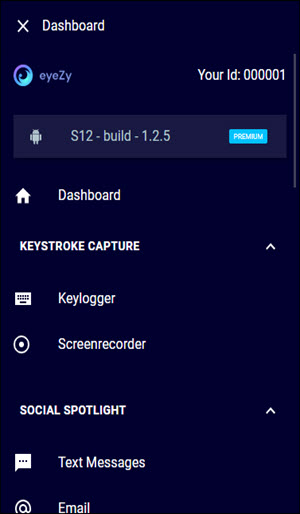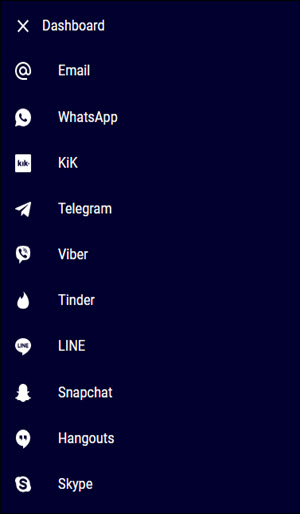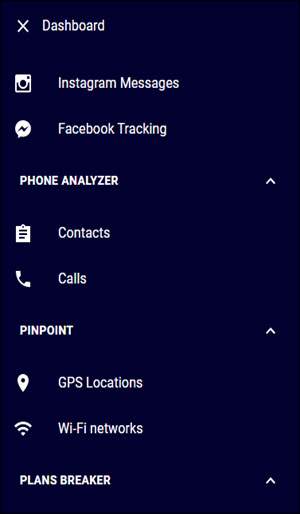 Comment on eyeZy Price:
The procedure is quite okay since there is an installation wizard to guide you. If you don't have the iCloud credentials for the iPhone, you will need physical access. How long the setup takes depends on the internet connection you have.
Part 8: eyeZy vs. Spylix
The Similarity:
They both have an interactive UI which is also user-friendly
They are compatible with iOS and Android
You can set up the apps remotely on iOS if you have the iCloud credentials of the target phone
They are both invisible while spying
The Difference:
Spylix works with the latest iOS versions. eyeZy doesn't work on iOS beyond 13.
There are more features on Spylix than eyeZy
eyeZy does not showcase its prices until you create an account. Spylix has a pricing page to show you the available plans.
Why is Spylix A Better Option than eyeZy?
Spylix has 42 functions. That places it among the top-notch monitoring applications recommendable to the world.
Spylix is compatible with more iOS devices than eyeZy. So, if you have the latest iPhone you would like to monitor, Spylix will be the best bet.
There is better customer support on Spylix. Although it's still there and helpful, it takes time to reach the eyeZy support.
Spylix does not require any rooting or jailbreaking. That's why it's the best alternative. eyeZy will require rooting or jailbreaking if you need some advanced features. You can still use it to monitor some phone activities, but it will not be much until you root or jailbreak.
Lastly, Spylix is transparent when it comes to prices. You can view them even if you are new to the website. For eyeZy, you cannot get the prices until you create an account.
How to use Spylix?
3 Easy Steps to Use Spylix

Step 1
Sign up
---

Step 2
Set up Spylix
---

Step 3
Start Tracking
What is eyeZy?
It's a phone monitoring application that lets you know about a targeted phone's activities while away. It works like Spylix, where everything appears in an online account after setting up the application on the target phone.
Is eyeZy legit?
eyeZy is verified as a legit application that has already been used to monitor phones remotely. It lets you know more about the call log, web activity, social media, and what the target is typing. Spylix is also a verified application with many features to benefit you.
Can you use eyeZy without installing it on the targeted phone?
eyeZy and Spylix require a one-time installation if you want to monitor an Android remotely. In iOS, you can set up the applications remotely using the iCloud ID if you already have it. If you don't, you have to access the iOS phone and disable the two-step verification.
Can I see the text messages after installing eyeZy on the target phone?
Yes, you can, and that's one of the features. Spylix will also show you the SMSs together with the timestamps and the involved phone numbers. You will also know if the text is incoming or outgoing.
Does eyeZy work worldwide?
The application developers claim that it works anywhere globally since it's not dependent on phone numbers. After installing it on the target phone, all you need is your online account to view the proceedings. Spylix is also not limited to any region. You can therefore use it regardless of where you are.
Can eyeZy monitor multiple devices?
Both eyeZy and Spylix can monitor multiple devices, but you have to pick the right plan. However, in eyeZy, the plans to monitor more than one device are quite expensive.
eyeZy Review Conclusion
This is the end of the eyeZy reviews, and if you have reached this far, you have already learned something about the application. It's a superb option to go for if you would like to monitor online activities and standard phone tasks.
The only flaw you will have to deal with is incompatibility with higher iOS versions and not knowing the price until you create an account. If you would like to counter such flaws, then choose Spylix.