The internet can be dangerous, and sometimes, monitoring the ones you love becomes necessary to keep them safe. That's why tools like Meu SPY were invented so that you can keep track of your loved ones at all times. However, you and I know its applications go far beyond that. So, let's review Meu SPY and see what people on the internet have to say about it. Join us as we put this tool to the test and uncover just how great it is.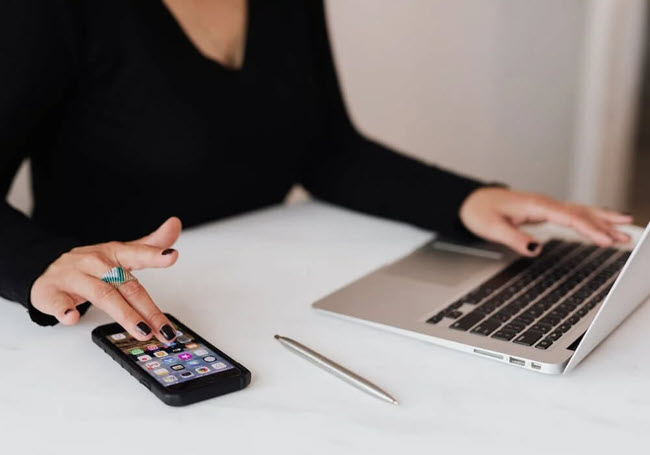 What is Meu SPY?
Regarding tracking and spy tools, a certain few have been around for a while. One of the most popular in them is the Meu SPY tool. This tool has unique features like tracking users' location, keeping tabs on their social activity, and giving you complete insight into what they do on their phones.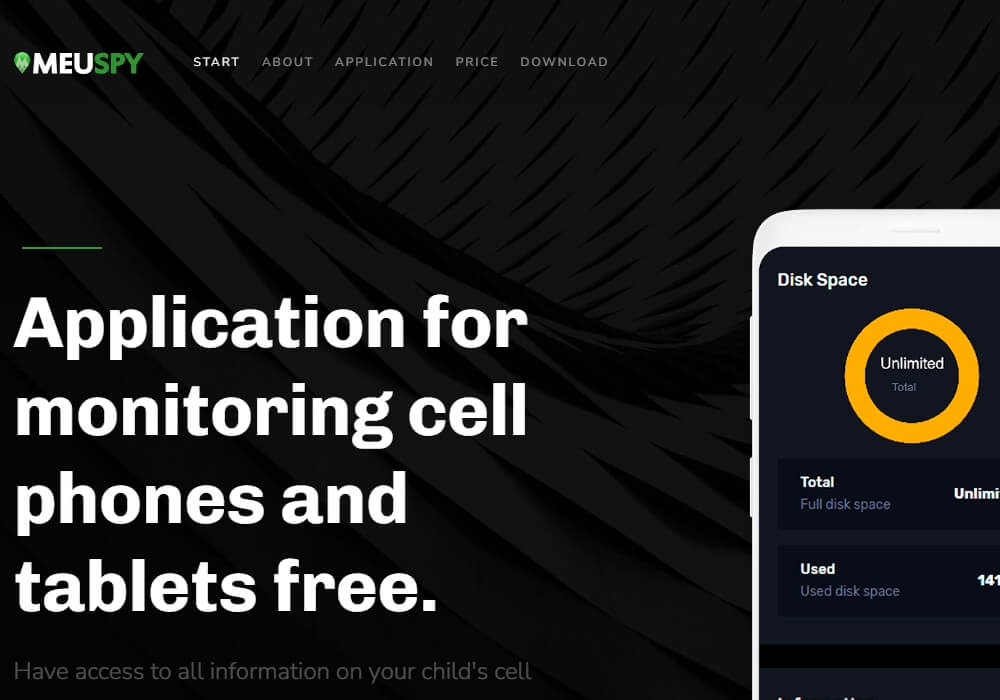 If you're looking to keep track of where your kids go after school, monitor who they talk to, or maybe you're watching an unfaithful partner, this tool is perfect for you. There's hardly an app or feature on a device that this tool doesn't monitor, giving you complete control over what you see. The best part? It's a very discrete tool that doesn't let you get caught.
Meu SPY's Top Features
When it comes to tracking apps, what sets great ones apart from the rest is the features and utility they offer. Meu SPY is known for its excellent features that comprehensively overview the target phone's activity. Here's an overview of its best features:
The app's best feature is that it is elementary to use, thanks to its beginner-friendly interface. You can get the hang of it on your first try.
This app stores all its data on cloud storage, enabling you to get all the essential details. You can easily access it anytime, anywhere, with a simple login. This makes collecting proof easier since everything you need is in one place.
You can keep an eye on the person of interest from the camera on their phone and open live footage without them knowing. This helps you understand their surroundings and identify locations if needed. The user of the device will have no idea their camera is on.
The app and its cloud are encrypted to protect your data and ensure it doesn't fall into the hands of anyone else who made the account. You can choose to remove the data once you are done reviewing it.
Lastly, the app is free but has a VIP version. However, the free version has all the above features and is perfect for everyday use. You may have to buy cloud storage if needed, but that's all.
Devices That Meu SPY Is Compatible With
Meu SPY is an app only for Android phones and is compatible with Android 4.0 and higher. This ensures you can use it with almost any working Android phone without an issue. Moreover, it doesn't require you to root your phone, something which other apps don't do.
What Do Meu SPY Reviews Say?
The reviews for Meu SPY on the internet are impressively positive. Its official website boasts the claim of having 24K positive reviews with over three million downloads. Those are impressive numbers for any spy tool. Let's break down what internet users have to say.
Good Review Highlights
This tool helped many users keep track of people they were suspicious of. It provided them with clear audio-visual aid, like using the live camera to get the needed proof.
The ability to go over almost every app on the target phone made it easier to understand the extent of cheating or deceit they faced. Users also noted that the app respected the boundaries for financial apps, ensuring the target phone couldn't be used for monetary crimes.
Bad Reviews Highlight
The hidden feature on the app isn't as discrete as the user is led to believe. Location spoofing or any changes to the device can easily expose it.
How Good Is Meu Spy's Customer Support Service?
Their customer support service isn't the best since you're practically alone after the download. They only resolve payment issues, which take a long time.
Meu SPY's Pricing: Is it Worth It?
Pricing is another integral element in understanding how good an app can be. Here's Meu SPY's price structure:
| | | |
| --- | --- | --- |
| Subscription | Free | VIP |
| Cost | None | $15/month |
| Disk Space | 25MB | Unlimited |
| Live Video | 1 hour | Unlimited |
| Live Audio | Not Available | Unlimited |
| Resources | Basic | Unlimited |
Which Plan is Better?
Although the free plan may seem cost-effective, it only suits short-term or one-time needs. The VIP version is better if you want to monitor a person of interest for longer. This is because you will run out of disk space in the long run, and having to buy it from time to time will cost you more.
Meu SPY Pros and Cons
Pros:
It lets you track calls, messages, apps, and more.
You can easily store the intercepted data on cloud storage.
It doesn't let you get discovered even when recording live video.
Cons:
You can't access certain vital features like live audio on the free version.
Limited storage space unless you pay for more or buy the VIP version
It doesn't work with iOS devices or Android before 4.0
Has a lacking customer service model
Installing and Using Meu SPY
Step-by-Step Guide
First, register an account on the main website for free.

Next, go to settings in your phone and allow downloads from unknown sources. This will be useful since the Meu SPY download link is an APK file.

Download it onto your target phone and then log in using your account credentials.

Follow the directions to enable monitoring of the target device. After that, access the account on your PC or mobile phone to see the updates.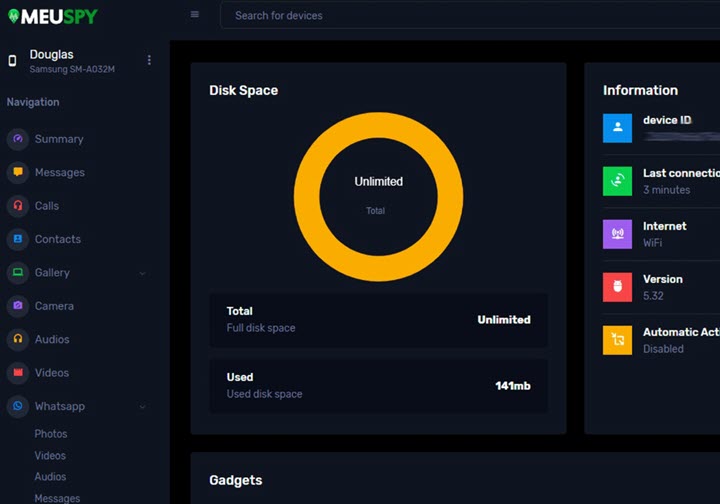 It's as simple as that. You don't have to put in extra effort or undergo lengthy procedures. However, you might want to hide the app icon from the main page of the target device or disguise it for better secrecy.
What We Thought
Apart from the official website account, no proper guide for the tool exists online. It is an easy tool with a beginner-friendly interface, but more information is needed. It's like the only source for the app is its official website and nothing else.
Meu SPY vs. Spylix
Remember when we discussed that there could be better alternatives for the Meu SPY app? Spylix is at the top of that list. Let's compare the two in depth.
What's Common?
Both apps provide good security through their encrypted software. The data collected via the tool is not shared with any third-party source or readily accessible to anyone but yourself.
Meu SPY and Spylix offer the option to log in remotely, monitor the target device, or access the collected information. This easy access feature helps make checking up much more manageable.
You don't have to root your device to install the tool. This ensures that the installation process is easy and has minimal interference with the device's working.
What's Different?
Regarding functions, Spylix has better features, with over 40+ functions. Meu SPY, on the other hand, has fewer options. It has 40 supported data types and can even allow you to monitor saved photos and videos.
Spylix also has better support services with good customer care backing. If you have any issues, you can reach out at any time.
There is no option for download on iOS for Meu SPY, limiting its application to only specific devices. Spylix works for both iOS and Android devices.
Why Is Spylix Better Than Meu SPY?
There's no doubt that Spylix is better than Meu SPY. Here's why:
Spylix has 42 functions to ensure perfect compatibility with your tracking needs. It is the most functional product for spying on another phone and targeting individuals. Plus, it offers more utility than competitors.
Another plus is that Spylix lets you see more content than most competitors. You can track entire chat logs, whereas Meu SPY lets you see only the last one.
You also pay less for the app when compared to others in the same category. This saves you money and is a great incentive.
Unlike other apps, Spylix offers excellent customer support. If you have any problems, you can reach out at any time.
Apart from this, there are other benefits too:
More apps for monitored data
Better storage options
Gets the passwords on a target device
Easy-to-use interface
It doesn't require rooting or jailbreak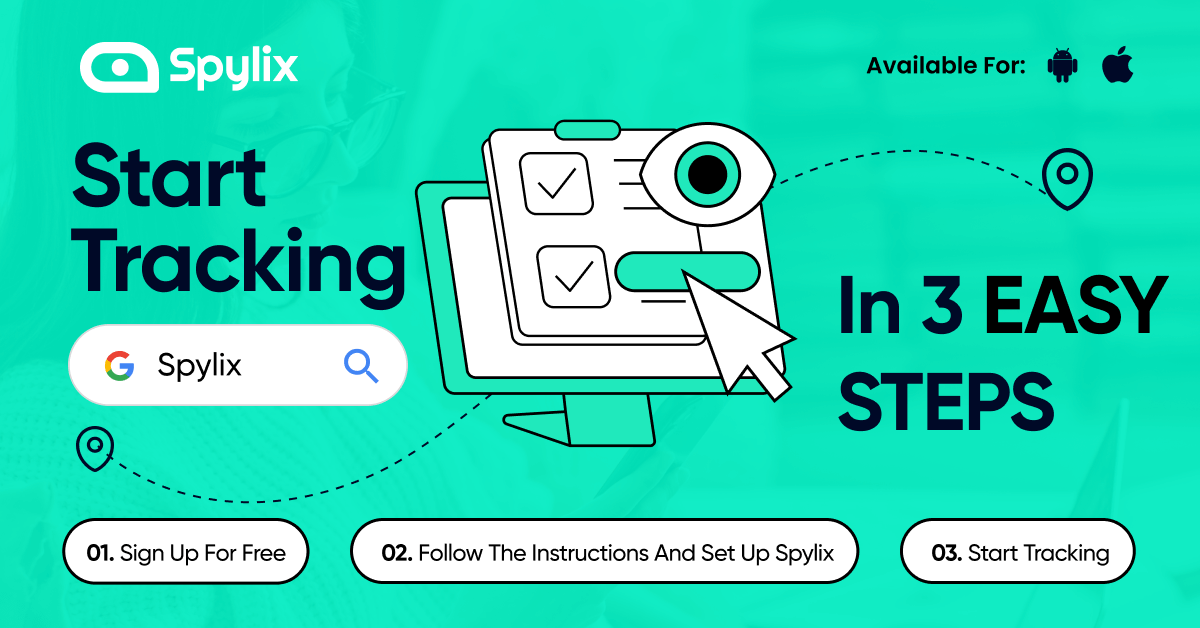 How to Use Spylix
Spylix is a great tool to use to monitor someone's phone usage. Here's how you can do it:
Step 1: Go to the Spylix website and click on the Sign Up Free button. Next, enter your email address to set up a new account.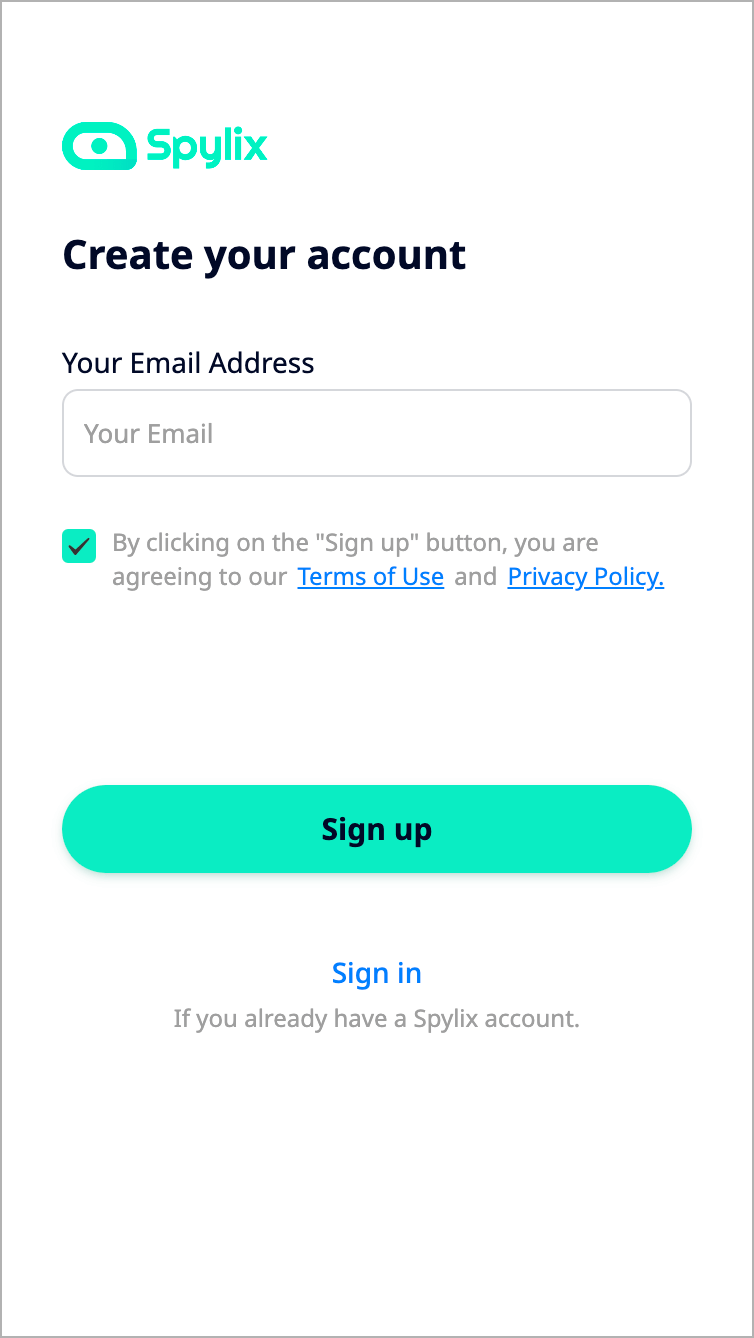 Step 2: Next, for the iPhone case, verify the other user's profile by entering their iCloud account information, such as the Apple ID and password.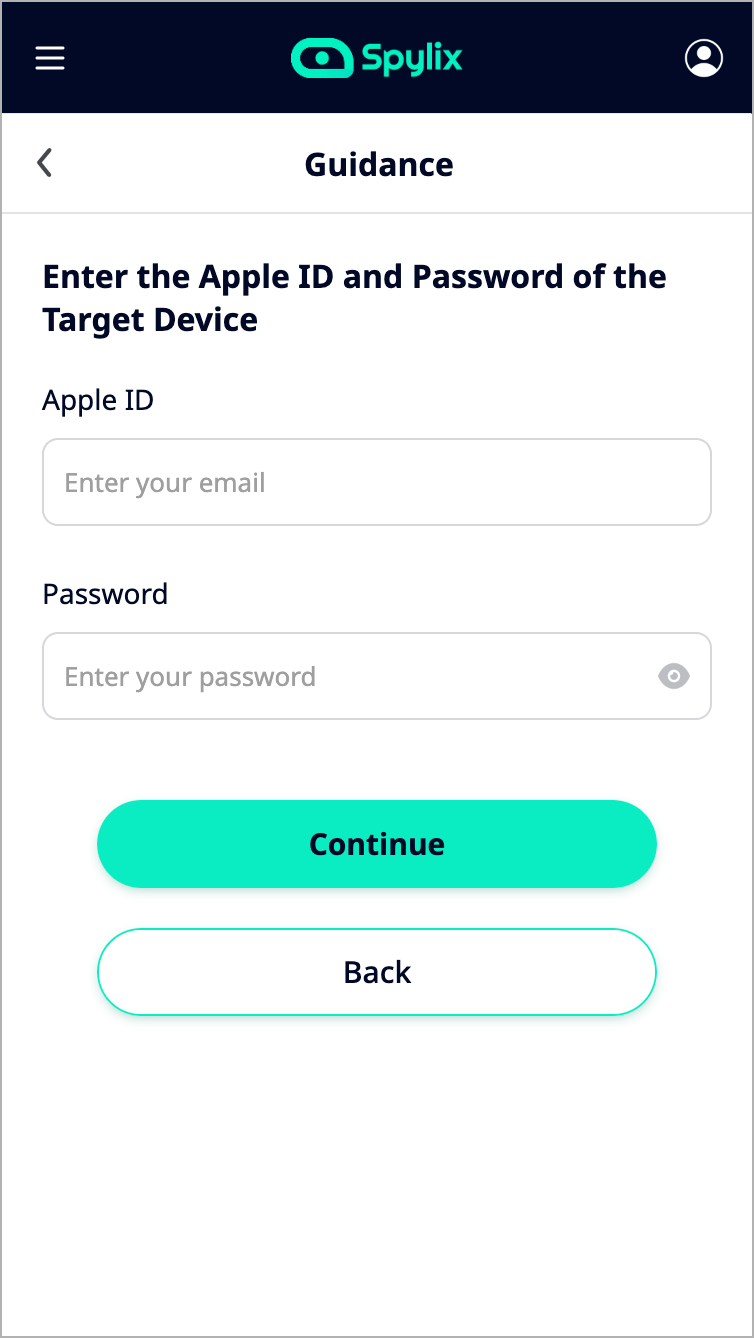 For Android, you need to install Spylix app on the targeted phone.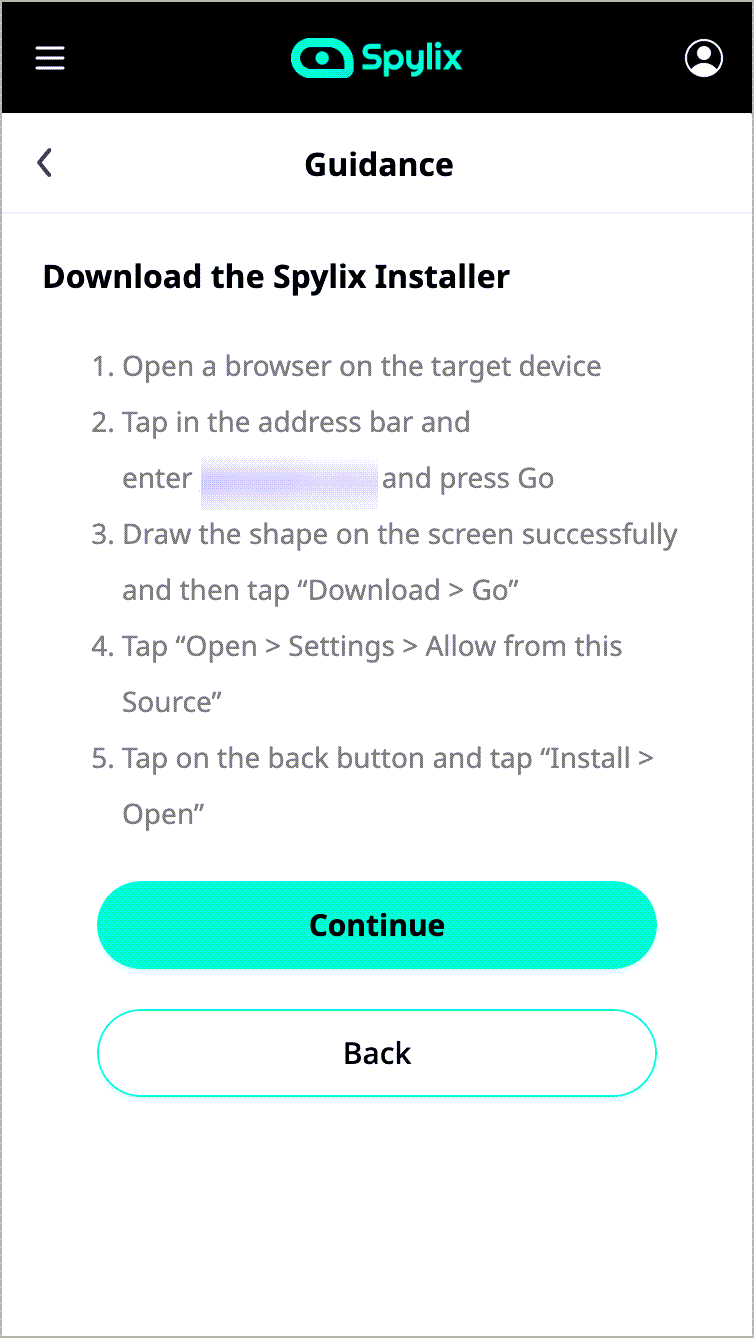 Step 3: Access the online dashboard. On the left, under the General Features section, select whatever app/feature you want to monitor.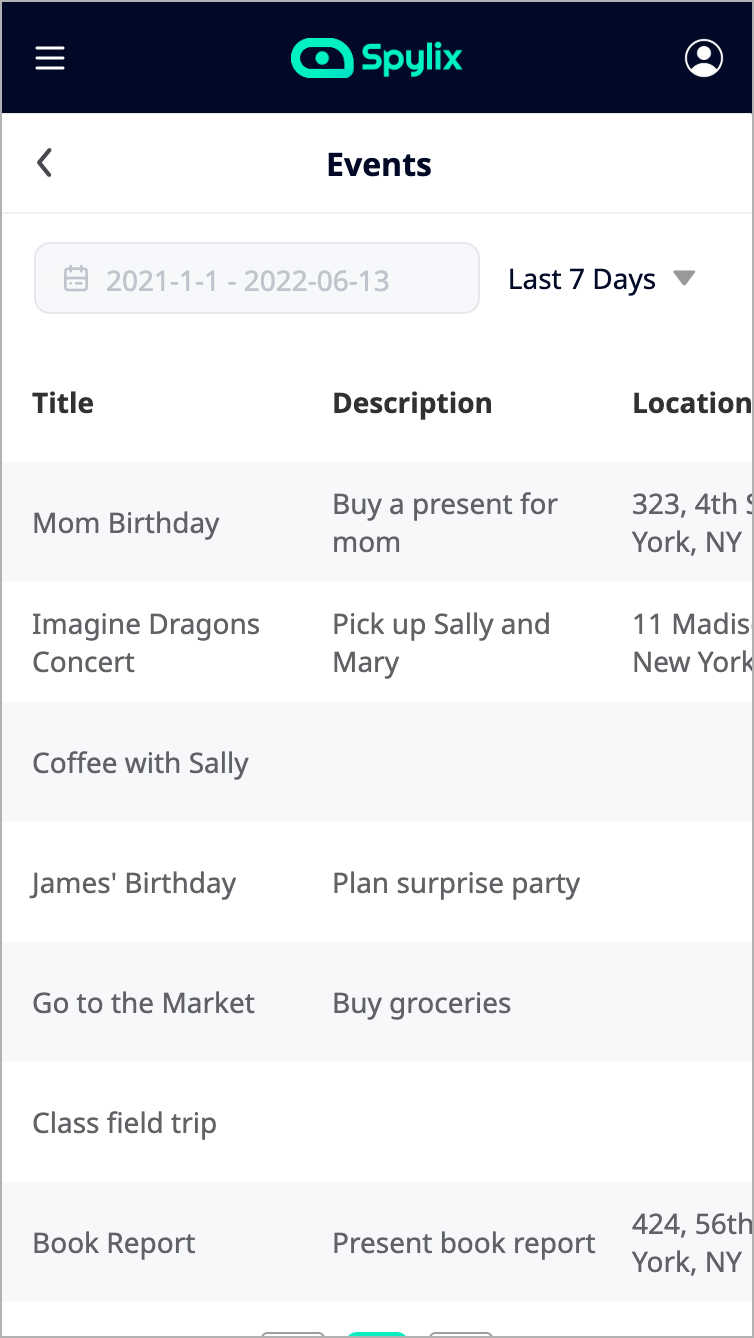 FAQs About Meu SPY
Is Meu SPY Legit?
Although Meu SPY has an authentic website, it doesn't have much of an online presence. Based on this, we can't determine whether it's legit. However, Spylix is very legit, with a verified online presence and authentic services.
Is Meu SPY Truly Hidden?
From the information on the website, there was no way to determine whether Meu SPY is truly hidden. However, Spylix is a completely hidden tool that doesn't get caught on the target phone.
Does Meu SPY Have a Free Trial or Demo Version?
Yes, Meu SPY has a free version that has no ending limit. However, it lacks important information, such as voice spying, etc. Spylix, on the other hand, has a demo version that lets you try out all the features.
Is Meu SPY Compatible With iPhones & Androids?
No, Meu SPY is compatible only with Androids above Android 4. It has no compatibility with iOS devices. If you are looking for a tool compatible with both, then Spylix is the better option.
How Often Is the Data in My Dashboard Updated?
Both tools tend to update data regularly to the dashboard, but with Meu SPY, the data stops uploading once you've reached your maximum disk space. This issue is not faced by Spylix users that can get dashboard updates indefinitely.
Which Devices Can You Use Meu SPY With?
Meu Spy can be used with all Android devices over Android 4.0. However, it doesn't work for smartwatches or Android TVs. The Spylix tool works for iPads, iPhones, iPods, and Android devices.
Conclusion
Well, that was it for our Meu SPY review. Although the tool has its merits, they aren't as good as the utility provided by Spylix. If you want better control over tracking and spying on your target phone, then Spylix is the app for you. Get to know more with Spylix so you can put your mind at ease! It's easy to install and will keep all your information safe from prying eyes.