The internet is submerged with how many parental control and tracking applications there are, and with so many options, it is easy to get confused. Among those, Onemonitar stands out, and if you have been looking for an application specializing in Android tracking, you have come to the right place!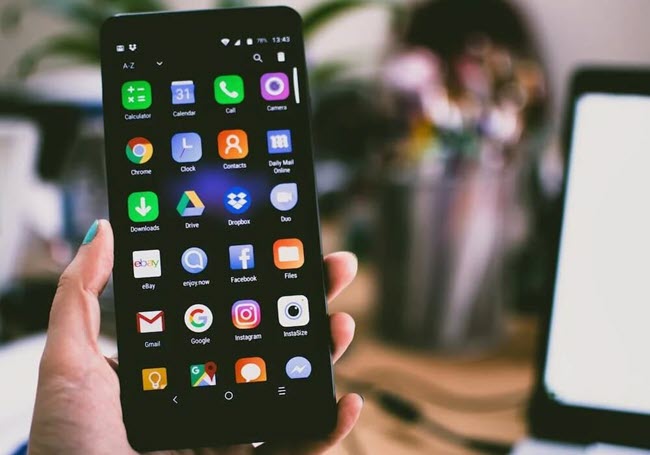 This article will explore various features, compatibility issues, and subscription plans. So read on as we conduct a comprehensive Onemonitar review.
What is Onemonitar?
Onemonitar is a monitoring application created for parents to keep their children in check. It is a cutting-edge application for your mobile phone that monitors your child's activities on their phone.
One can easily access the advanced Android tracking features of the monitoring app through any internet browser. The app performs monitoring and tracking tasks such as monitoring call logs, tracking the live location of the device, monitoring browser data, multimedia (images and videos) tracking, viewing apps installed on the device, and much more.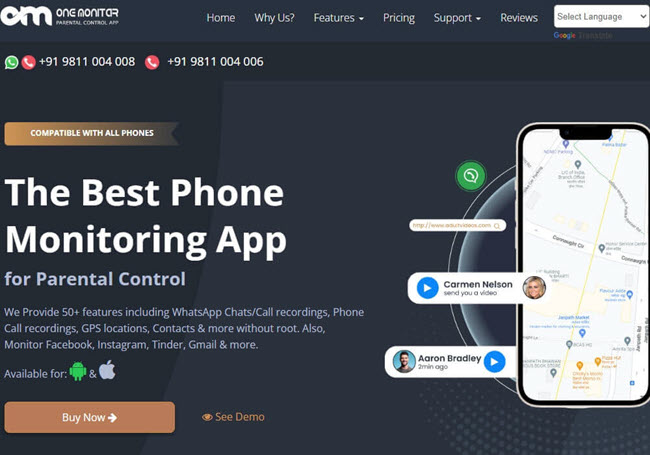 Onemonitar must be installed on the target device, whether Android or iOS. The app accumulates the device's information and displays it at the subscriber's end; moreover, the target device can be monitored on a mobile phone or a PC. You can also choose to hide your app in the target device.
Onemonitar is compatible with Android and iOS devices and has quite some exquisite features. We will be discussing them down below.
What Can I Do with Onemonitar?
A list of the features Onemonitar offers
This app monitors the Target Device's call logs. Users can know how many times a phone number has called when it has called, the appropriate timestamps, and the total time duration of the calls; it also enables the user to block any number on the device target and records the call.
The app lets the user view the target device's text messages and contact information. It gives details regarding who the text message was sent by, when it was sent, and the contents of the text messages.
Along with monitoring installed applications on the target device, such as WhatsApp, Facebook, Instagram, and many others, the app also enables users to block applications.
The device's live location is also trackable. You can find out where your child is or where he might be going.
The app comes with "uninstall protection," which turns off the app from the device target to be uninstalled without intervention from the subscriber's control panel.
The app on the target device is so well hidden that even if a tech tries to find it, he will have to go through some difficulties. The app becomes undetectable to the target device user.
Onemonitar's Compatibility - Is Jailbreak or Rooting Necessary?
For the target device, Onemonitar is compatible with Android devices with an Android version of 4.1 or higher and iOS devices with an iOs 8.1 or higher.
For the monitoring end, all you need is a web browser.
What Does the Customer Say About Onemonitar?
Onemonitar is doing okay with the community. It does have some bad reviews, and it has some good reviews as well. According to Trustpilot, 44% of the reviews are positive, whereas 56% are negative.
Good Review Highlights
Excellent customer service. After purchasing the service and installing it on their respective devices, when most customers faced any challenges understanding the app, onemonitar's customer support guided them thoroughly. Their fantastic team had an excellent response time, so much so that their customers barely faced delays.
The app's features are all up to date. It has helped the users track down the whereabouts of their child in their absence, the call logs, who their children have been texting, what kind of other applications they have been using, etc.
Sources: https://www.trustpilot.com/review/onemonitar.com
Bad Review Highlights
For some users, the app has proven to be glitchy, where the calls are not being recorded nor tracked properly with correct contact information.
The refund policy of the service is not properly implemented. Though the policies' terms and conditions are on point, the staff needs to execute them correctly, as many users never received the refunds.
Some users have even reported the slow response time of the app itself, complaining that it takes a while to load up the target device's location, text messages, etc.
While monitoring, the app sometimes becomes incompatible with installed applications such as WhatsApp.
Sources: https://www.trustpilot.com/review/onemonitar.com
How Good Is Onemonitar's Customer Support Service?
It needs a better customer service mechanism. Though their response is timely, their response and problem-solving quality are unsettling and not as precise as other services offer. As a service solely dependent upon user experience, Onemonitar, an average at best, can only be depended upon partially.
What Are Onemonitar's Pricing and Subscription Plans Like?
For Android:
| | | |
| --- | --- | --- |
| | Premium | All-In-One (PRO) |
| 1 month | $18.30 | $48.81 |
| 3 months | $36.61 | $97.62 |
| 1 year | $54.91 | $131.79 |
For iOS:
| | |
| --- | --- |
| | iOS Monitar (with WhatsApp Chat) |
| 3 months | $122.02 |
The price plan is decent on both Android and iOS devices; however, the iOS app is slightly more expensive than the Android app. The discount for subscribing for over three months or a year looks appealing and is recommended the most.
Onemonitar's Pros and Cons:
Pros:
The app does not require rooting or jailbreaking to function
24/7 Availability of customer support
Offers up to 32 monitoring features
Cons:
Lacks call recording functionalities for the premium package
Customer support is unsettling
Unprocessed refunds
iOS application does not offer a 1-month subscription
How to Install Onemonitar?
Onemonitar anticipates that parents of all types will install the monitoring app, so they have made the process smooth, making it remarkably straightforward and achievable in just a few steps.
Setup an Account
First, create an account on the Onemonitar website. All you need is your name, an email, and a password. You will later receive the signup details in your email.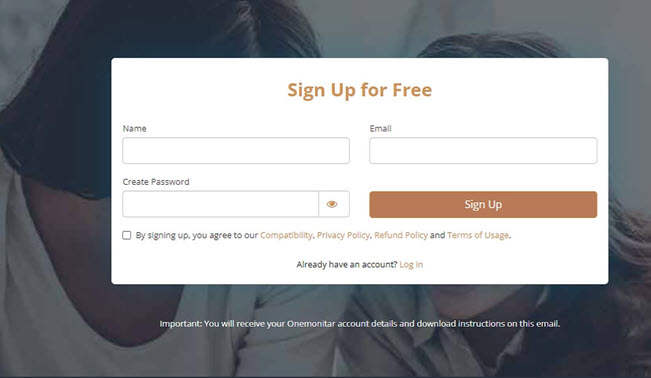 Purchase a Plan
Proceed to buy a formidable plan and ensure that you select the correct operating system for the targeted device. After making the purchase, you will receive a notification in your email. The buying process is secure, thanks to the embedded 256 SSL encryption.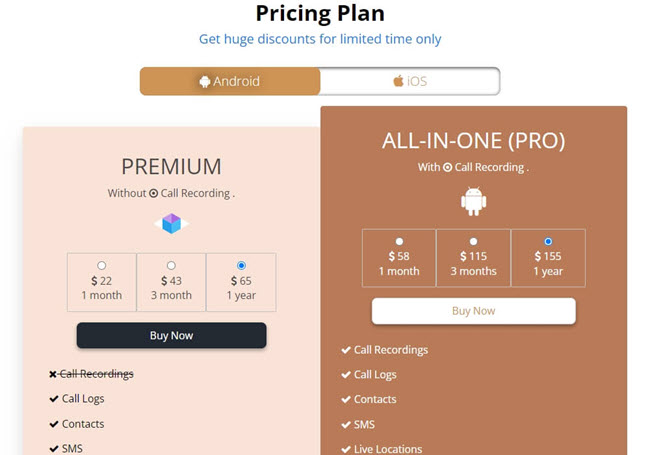 Download the APK File and Installation
The application's APK file has to be downloaded on the target device; once downloaded, open the file and click "install" to install the application on the target device.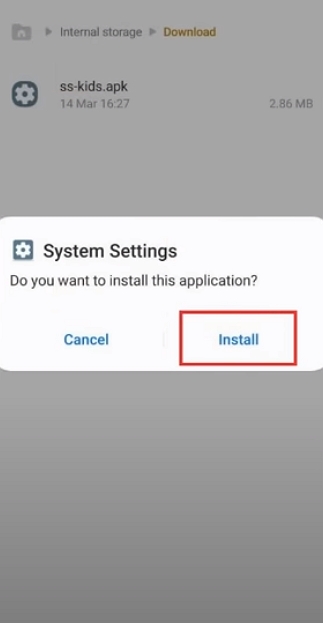 Enable Settings
After installing the application, open the application and choose what kind of applications you want to monitor on the target device. You can disable them as well, depending on your monitoring needs.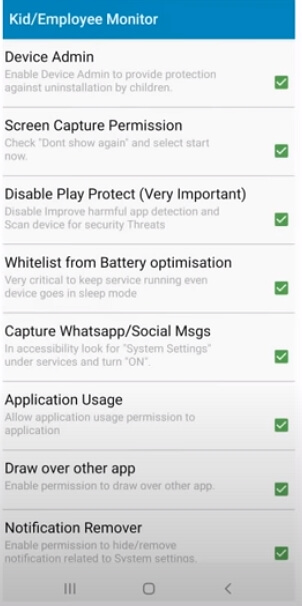 Log into Your Account
Enter your email and password and select the mode of monitoring. The description of each mode is given underneath the options.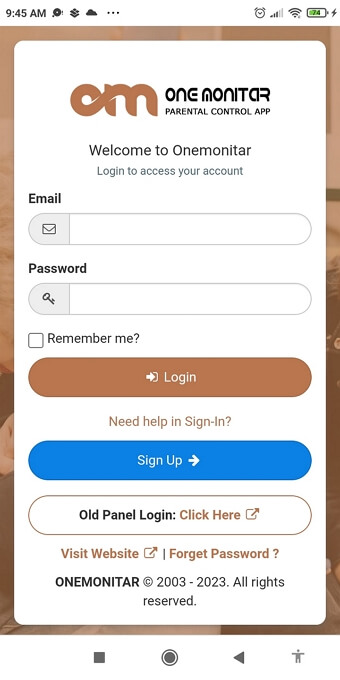 What We Think of the Process?
Installing the application is straightforward and user-friendly; all you have to do is keep clicking next while choosing the features you want for your monitoring application. Installing the application on your target device only takes a few minutes. Enjoy hassle-free and quick setup for seamless monitoring.
Onemonitar vs. Spylix
The Similarities:
Enable the users to track the live location of the target device
Stealth mode ensures that the target device user is not aware of the monitoring
Records call and text messages
Internet browser history is viewable
Monitors target device's live location
The Differences:
Spylix offers a lot more features
Spylix has better and more accurate customer service
Spylix can track and monitor browser bookmarks
Spylix records screens, whereas Onemonitar can only take screenshots
Spylix can monitor the SIM's location as well
Why Is Spylix a Better Option Than Onemonitar?
Spylix offers up to 42 features, whereas Onemonitar offers up to only 32, and most features of Spylix work without the need to root or jailbreak the target device. Moreover, Spylix's features will not fail to entertain you, while Onemonitar's features tend to fail from time to time.
Users require all the conversation details, whether phone calls or text messages. Spylix records the calls and the target device's screen, revealing the entire conversation. Moreover, Spylix shows the current conversations and past text messages and calls.
Even though the price is modest, it covers it with extra features you cannot find in other monitoring applications. Rather than the user having to purchase or subscribe to another service for some additional features, they can use Spylix. So, in the long run, Spylix is quite handy.
Monitoring devices can be technically challenging for some individuals, so users must rely on the product's customer service. However, most organizations' customer service is not on point. Your search is now over with Spylix and their team; they are available 24/7 to listen to your queries and provide you with immediate solutions rather than keep you hanging on the waiting list.
Onemonitar's refunding policies are not as strictly practiced and imposed as Spylix's refunding policies. Many customers have faced difficulties getting a refund for dissatisfaction with their endeavor. However, with Spylix, if you do not wish to avail of its services, the refund process is relatively straightforward.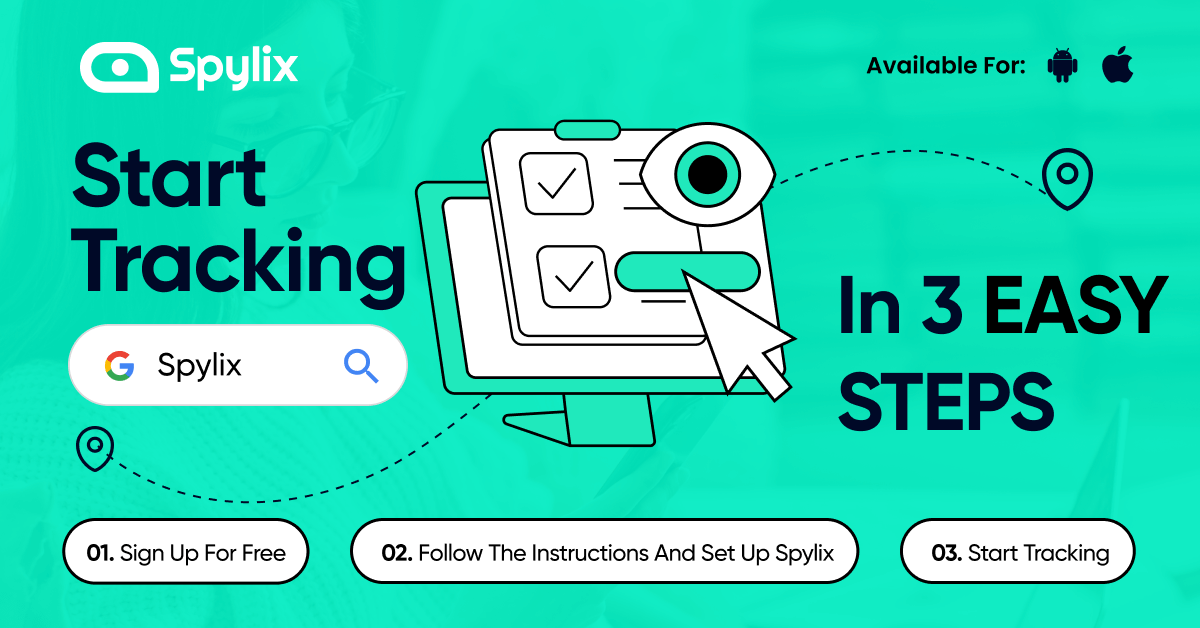 How to Use Spylix?
Spylix is easy to use and has only three steps:
Step 1: To start using Spylix, you must create an account and sign up for the service.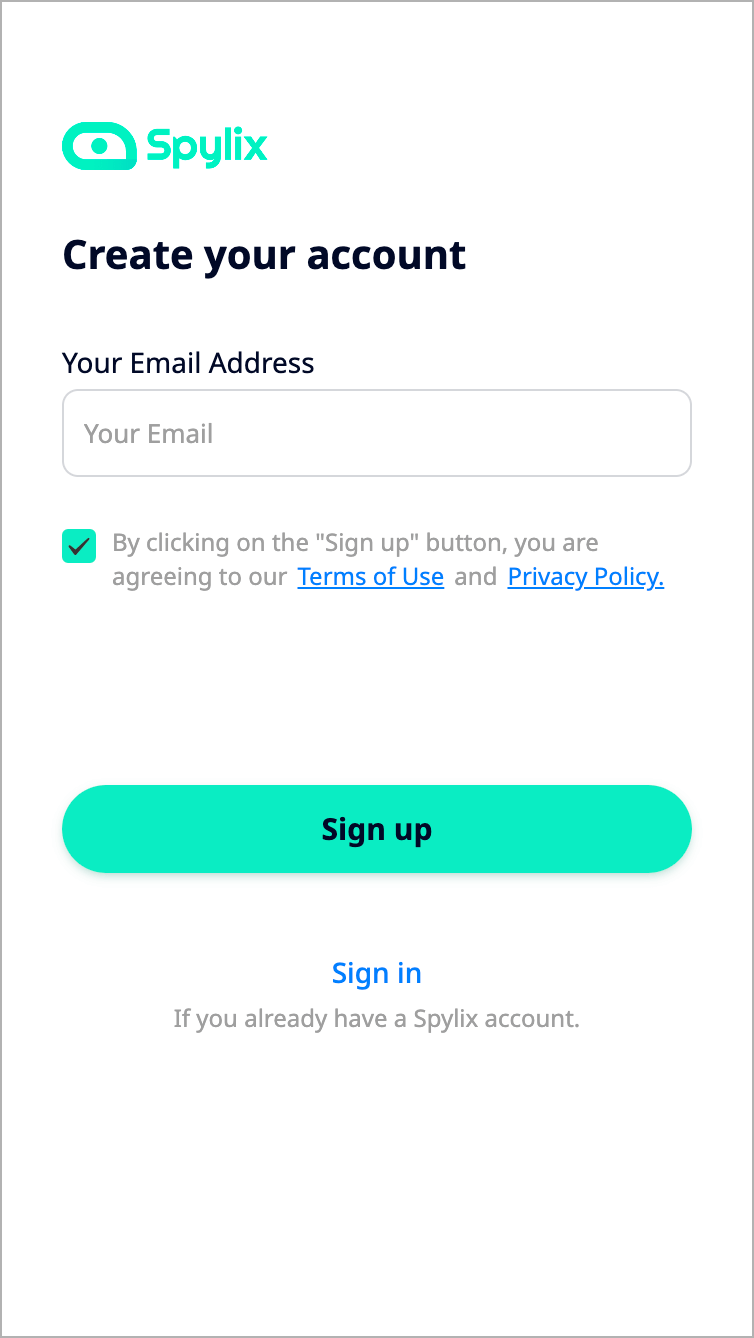 Step 2: After Signing up, set up the app by enabling various options and set it up with the target device.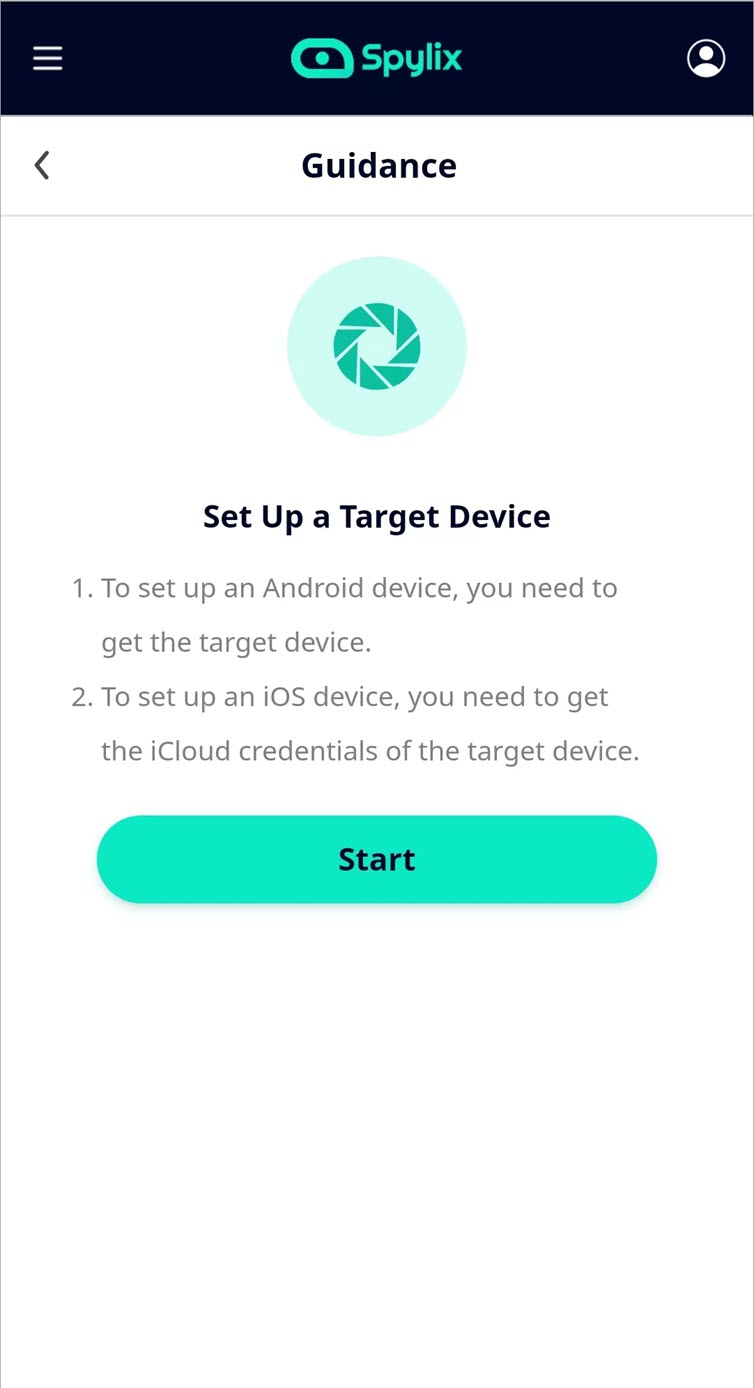 Step 3: Once the application configuration has been set up, you can monitor and track the target device with real-time information.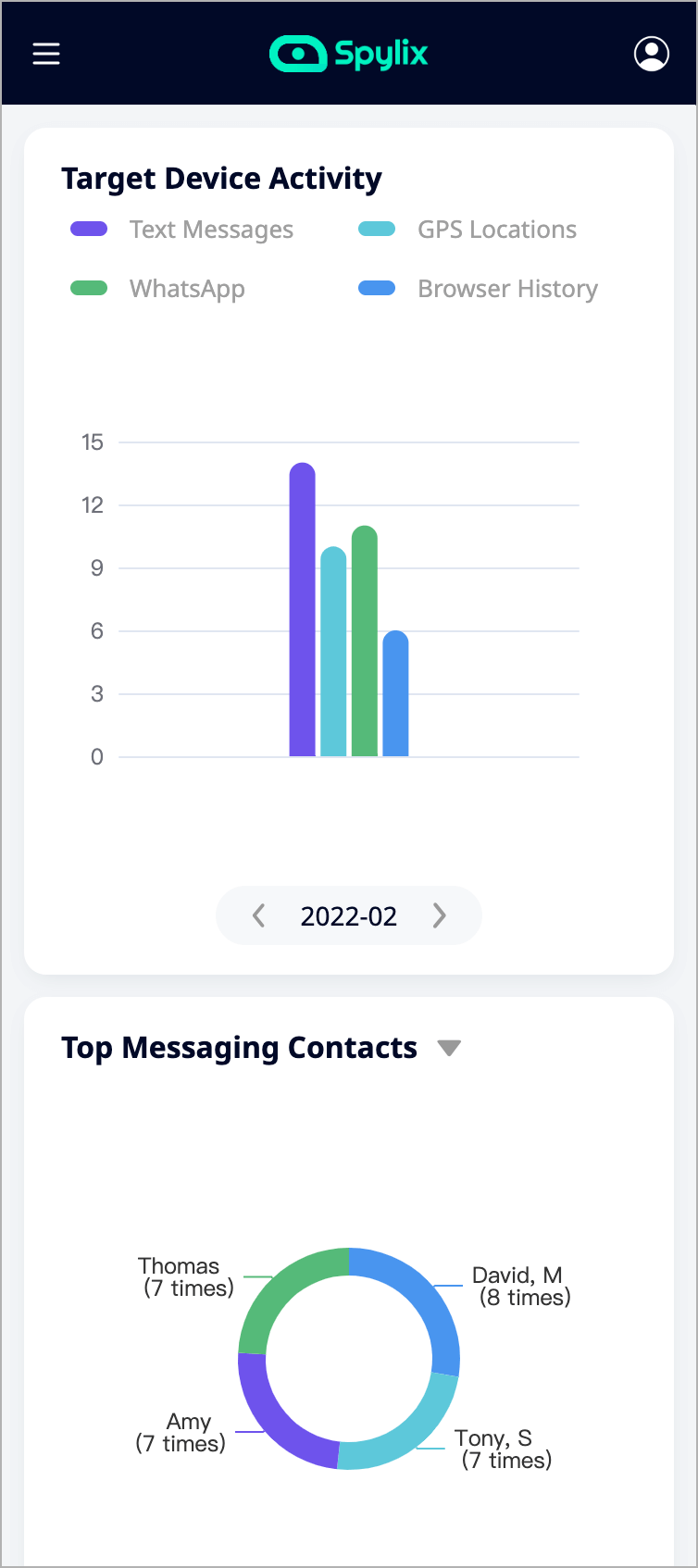 What Should You Know About Onemonitar?
Is Onemonitar legit?
Yes, the app is a legit monitoring application that allows its users to track real-time information of the target device. The app offers 32 features enabling you to monitor texts, calls, social media, and many more. Spylix is also a legit application offering better features than Onemonitar.
Is Onemonitar Free?
No, Onemonitar is not a free monitoring application. It has a subscription-based purchase. The app offers from 1 month to a year of subscription, the lateral being the cheaper option. Similarly, Spylix is also not a free monitoring application. Its price packages are slightly more expensive than Onemonitar but offer significantly more features.
Is the Application Detectable in Target Devices?
No, Similar to Spylix, Onemonitar is undetectable once installed on the target device. The application is so well hidden that even if a tech pro tries to find it, he will face some difficulties and may give up. This allows the target device user to remain unaware while their parents easily monitor them.
What if I Need Technical Assistance?
In the case of technical assistance, similar to Spylix, all information regarding the application has been explained in detailed guides on the official website. If any user should require a human touch to their technical problems, their tech team is available by email and live chat on their website.
Can Onemonitar Monitor Multiple Devices at the Same Time?
No, Onemonitar cannot monitor multiple devices simultaneously, as it comes with only a single-user package. This can be disadvantageous if a parent wishes to monitor more than one child. Spylix has no such limitations, and if you purchase the family package, you can monitor multiple devices simultaneously.
Does the App Offer Social Media Monitoring?
Onemonitar, like Spylix, also offers social media monitoring. Parents can check and track the conversations of each social media application installed on the target device, along with its appropriate timestamps.
Additionally, both monitoring applications give the parents access to the target device's images and videos during a conversation on a social media platform. The app supports social media applications such as Facebook, Instagram, WhatsApp and many more.
Review Conclusion
In some cases, device monitoring applications play an essential part in parenting, and we hope to have provided a comprehensive Onemonitar review.
All we can say as a conclusion to our reviews is that you should list your requirements and identify the features you want before selecting a service. Once you know these two points, look at the price-to-value ratio of subscriptions and make the purchase.