Regarding our mobile devices, one thing that has always been a priority is the security of the information that resides on our phones. Parental control apps are the way to go, especially for younger kids, where people might need to take care of them.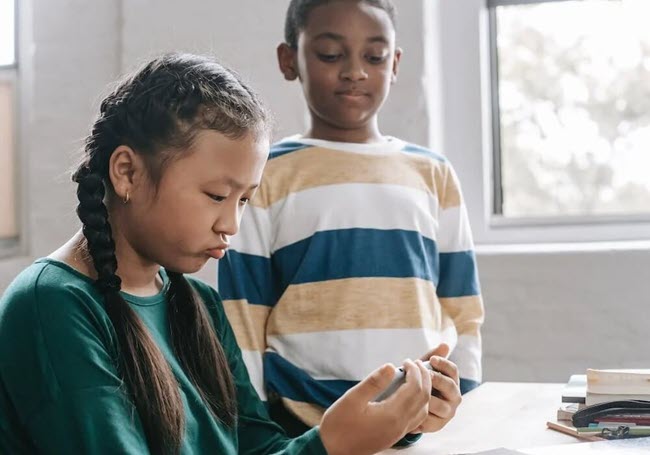 One such app that you might find is OwnSpy, a spyware software that allows you to keep tabs on what your kids are looking at on the phone. But is this app worth the hype? Let's find out in this OwnSpy review based on actual customer reviews.
What is OwnSpy?
Now let's get the first order of business out of the way; what is OwnSpy?
OwnSpy is a parental monitoring app that lets users watch their children's online and offline activities. With many large platforms backing this tool up, it quickly became one of the more successful applications and has been used in over 150+ countries.
It provides many features, including but not limited to sms monitoring, tracking call history, weblog tracking, and media files, making it the perfect tool for parents looking to keep their kids away from the vices of this digital age.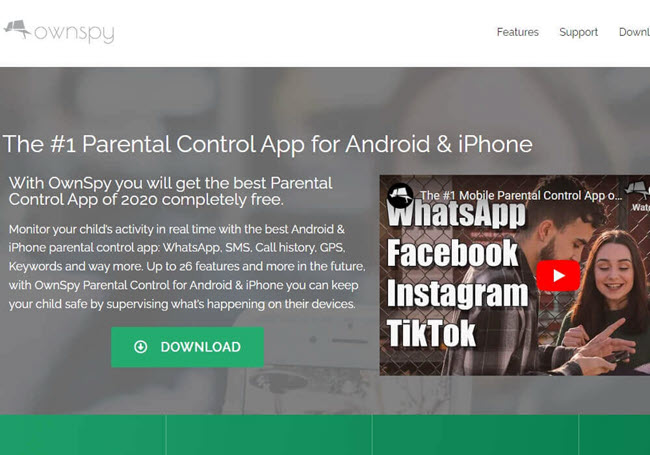 What Can I Do With OwnSpy?
So now that we've been introduced to the tool, let us look at what it can actually do for you. Because before we commit to using an app that is solely responsible for keeping sensitive information related to us or our loved ones, we need to know what we're getting into. So without further ado, let's jump into it.
1. Text Monitoring
Like most spyware tools, OwnSpy also helps you keep tabs on all the texts that come and go from the target device. This allows parents to ensure their kids aren't involved with bad company.
2. Call Tracking
Not all conversations happen over text messages, so that is why OwnSpy also monitors calls and ensures no suspicious numbers get in touch with your precious kids.
3. Web Logging
The internet is a fantastic source of information. But not all information is helpful for a young mind. This is why monitoring their browser history and weed out any suspicious activities before they become a habit is imperative.
4. Media Tracking
Keeping an eye on the media saved on your kid's devices is one of the most effective ways of ensuring they are safe and sound, as kids, nowadays, like to keep a photographic memoir of anything they do.
5. GPS Boundaries
OwnSpy also lets you set up GPS boundaries that will notify the parents' phone if these boundaries are violated. An alert is issued as soon as the phone leaves the parameter of the boundary, ensuring the security of your loved ones.
OwnSpy's Compatibility
Unfortunately, one of the most significant setbacks we've found with OwnSpy is the requirement to have a jailbroken iOS device to install it. However, the good news for Android users is that it doesn't require a root to be run on an Android device.
What Do OwnSpy Reviews Say?
The first thing we noticed when we started looking for customer experiences about OwnSpy is that few people use this tool. That is because visiting their Trustpilot only yields a few results from at least 2-3 years back. Although the results come out at 100%, we believe investing in a tool based on just the words of two reviews you can't even tell are real might not be the brightest idea.
Good Review Highlights
Most customers have stated, albeit on their own website, that this tool's social media monitoring services are very comprehensive and easy to use. It also provides XLS reports for all social media, making it very users-friendly.
The automation that comes with this tool is said to be excellent; it allows you to set up a timer, automatically taking a screen capture of the preferred media you've set up.
https://www.trustpilot.com/review/ownspy.com
Bad Review Highlights
The tool only captures a WhatsApp log once a day, and although this isn't that big of a problem, it could cause a delay in catching anything suspicious going on.
Some users have stated that using the tool has resulted in a higher battery and data consumption, which ultimately leads to a higher phone bill if you use mobile data more than WiFi.
https://www.spyphonereview.com/ownspy-spy-app-for-android-review/
How Good Is Ownspy's Customer Support Service?
It has a bad customer service system. The customer's calls aren't received on time, and the query chats remain unattended for hours. If someone is in a tough spot and needs immediate help, they wouldn't be able to get it.
What Are OwnSpy Subscription Plans Like?
The pricing for OwnSpy is what caught us by surprise the most. For an application that doesn't have much of an online presence, it charges premium prices for its services. Let's take a look:
| | Free | Basic | Premium | Gold |
| --- | --- | --- | --- | --- |
| 1-Month | Free | $21.99 | $32.99 | $65.99 |
| 3-Month | Free | - | $54.99 | $110.99 |
| Yearly | Free | - | - | $199.99 |
Now, if you are okay with investing in a no-name service, the best plan we suggest you go for is the Premium one, as the basic one just doesn't provide enough functionality, while the Gold plan is just too expensive. Additionally, we suggest you try out the free version first and see if the tool works before committing to a purchase.
OwnSpy Pros and Cons
So, is the tool actually worth looking into? Well, that is all this OwnSpy review is about, so let's check out its advantages and disadvantages.
Pros:
The tool is straightforward, even for new users.
The app works hugely stealthily and ensures that your kids or loved ones won't find out about it, which may lead to arguments regarding privacy.
It can monitor a variety of activities on the phone.
Cons:
To be used on an iOS device, the device needs to be jailbroken, which effectively lowers the value of the device.
To install the app on the target device, you first need to have your hands on the device.
The tool is very intensive on your device's battery and data usage.
The cost of using the premium services builds up rather quickly.
How to Install and Use OwnSpy?
Now as the app is designed primarily for parents, who may or may not be well-versed in technology, it must be easy to install and use. But is it that straightforward? Let's find out!
Download the App
Head over to the app's official website and get the installation file downloaded on your device. Do note that there are different versions of the app for Android and iOS versions.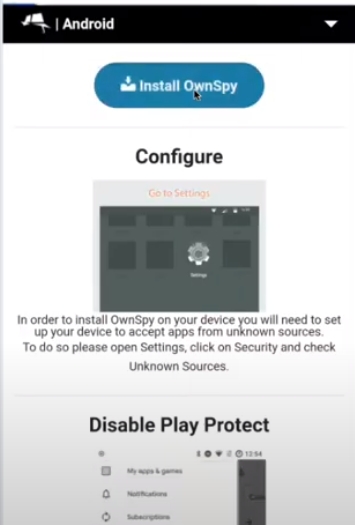 Jailbreak Your Device
Now, if you plan on using the app on an Apple device, you first need to perform a jailbreak on it. Download the appropriate jailbreak package on the target device and complete the process.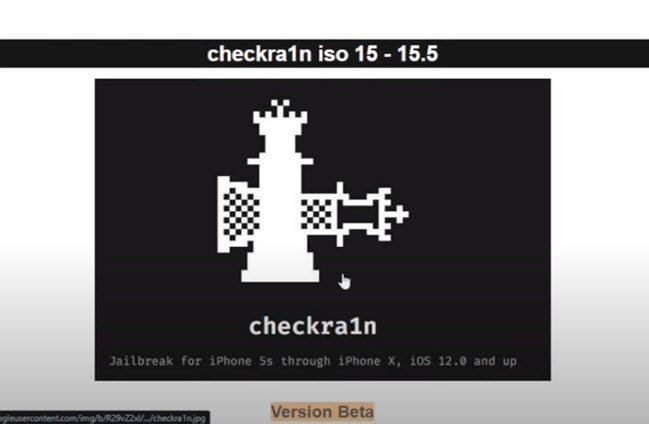 Install the App
Once everything is done, go ahead and install the app on the target device. You need to allow installation from unknown sources if you get such a prompt.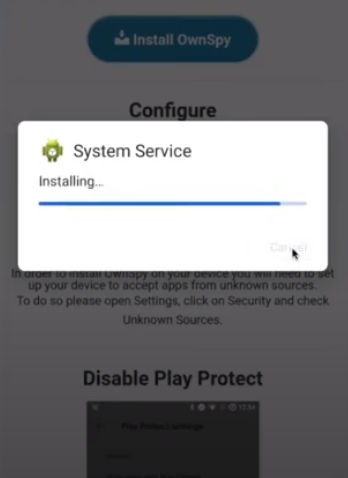 Set it Up
After the installation is completed, launch and personalize the app in the customer settings and set up the app according to what you want to monitor.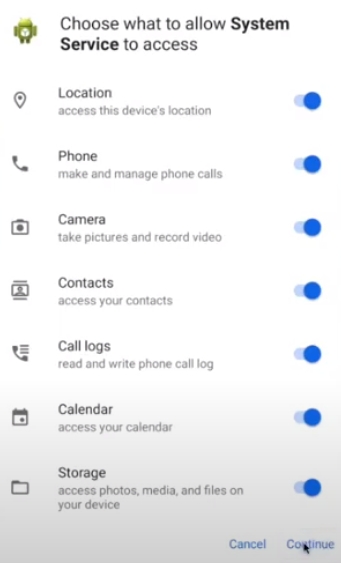 Create a Profile
Now log in to the online portal for the tool and create a profile for yourself. Once the profile is set up, you can begin monitoring the target device.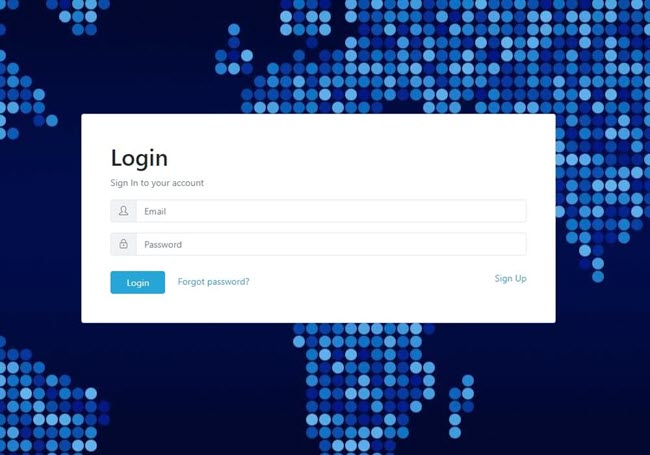 OwnSpy VS Spylix
The Similarities:
They're effortless to use with beginner-friendly interfaces.
The stealth/hidden mode on the tools makes it difficult to detect them on the target device.
GPS tracking for both tools is accurate and on point with live movement updates and movement tracking.
Both tools allow you to track media downloaded onto the target phone and keep track of it.
The Differences:
OwnSpy has no pricing plan allowing multiple devices to be monitored within the same package. Spylix lets you monitor up to 5 devices with its most expensive plan.
For iOS installation, Ownspy requires you to jailbreak your device. This is not required in Spylix since it's an easy-to-install tool.
Ownspy is more expensive with fewer features, regardless of your chosen plan.
Why Is Spylix Better Than OwnSpy?
Spylix is generally the better tool for spying and tracking a target phone. Here's how:
Spylix has a variety of features with various functions. The general features help track phone communications, whereas the social features let you monitor almost all popular social media apps. You can also use other features that allow you to block Wi-Fi, calls, and even location changes from the target phone. This wide variety of features lets you have greater control.
Unlike other tracking apps, Spylix has a tremendous hidden mode that actually helps make it invisible on the target phone. In any change, if the user discovers and uninstalls it, the tool immediately notifies you so you can act accordingly.
Spylix also has more affordable rates when compared to other tracking apps on the market. The best part? Its family plan offers the highest number of devices you can monitor on one account. Usually, apps allow up to three devices, but Spylix allows up to five.
One of the best things about this tool is that it doesn't require you to be a tech genius to use it. If you encounter any problems with it, there is a 24/7 available customer support service that you can benefit from.
Spylix also can show your tracked data in the form of analytics, making it easier to understand interaction trends and distinguish certain alarming things. You can check it out when you head over to the demo version, and the frequency of callers distributes the number of calls in clear graphs, etc.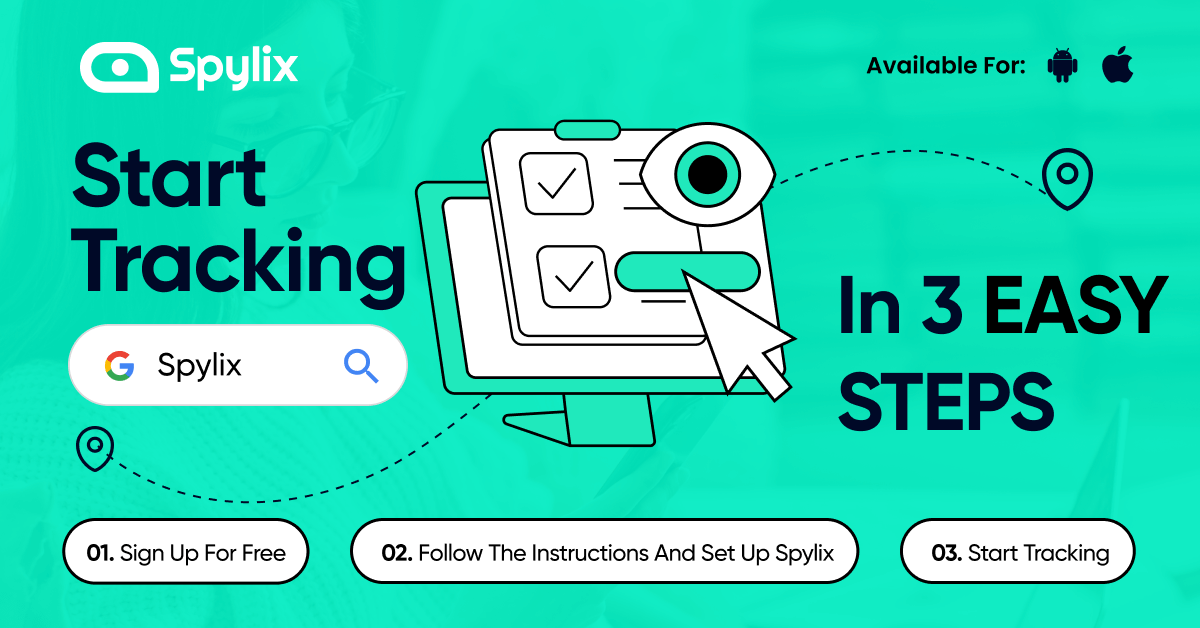 How to Use Spylix
One particular reason why Spylix is such a crowd favorite is its easy installation and usage guide. There is nothing to it:
Step 1: Go to the Spylix website and use your email address to create a new account. Once you have, choose your plan.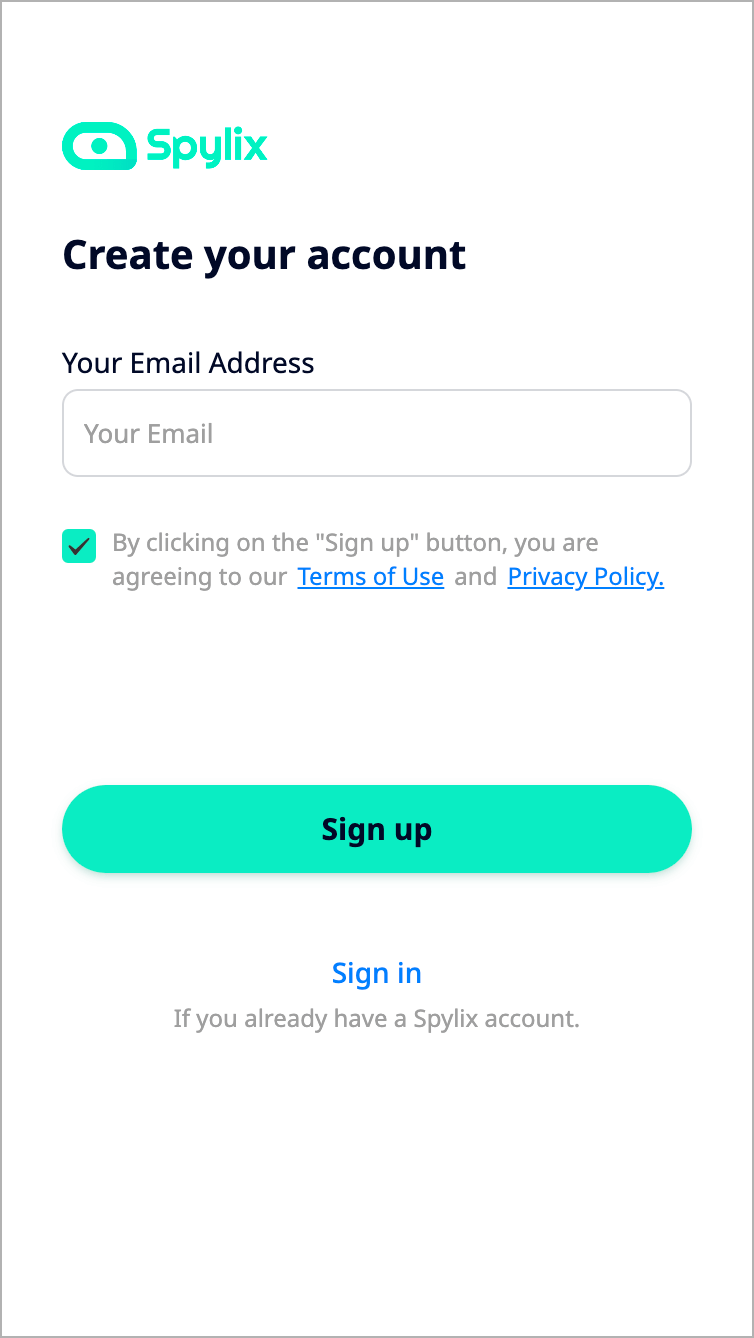 Step 2: Pick your device from the given options and then download the tool onto the target device, and install it.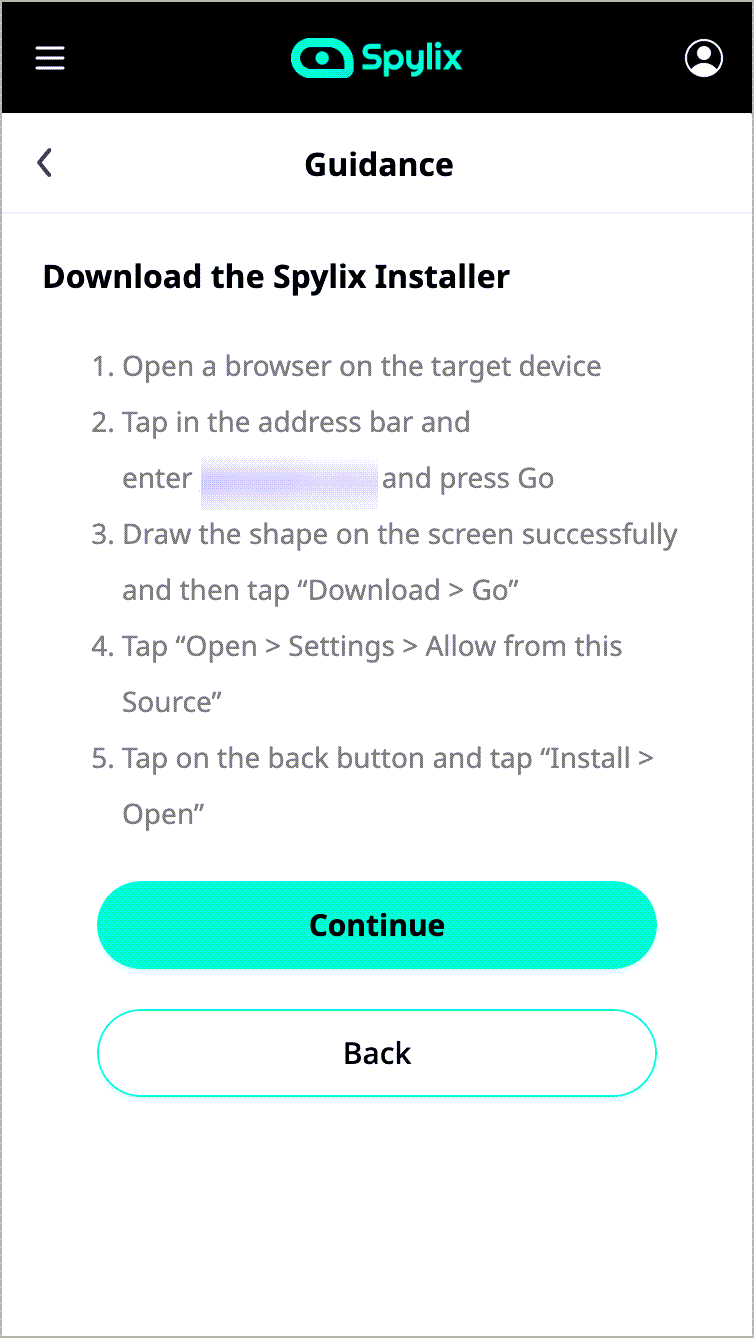 Step 3: Verify the device and log onto your dashboard at the website to start monitoring and spying on your target device.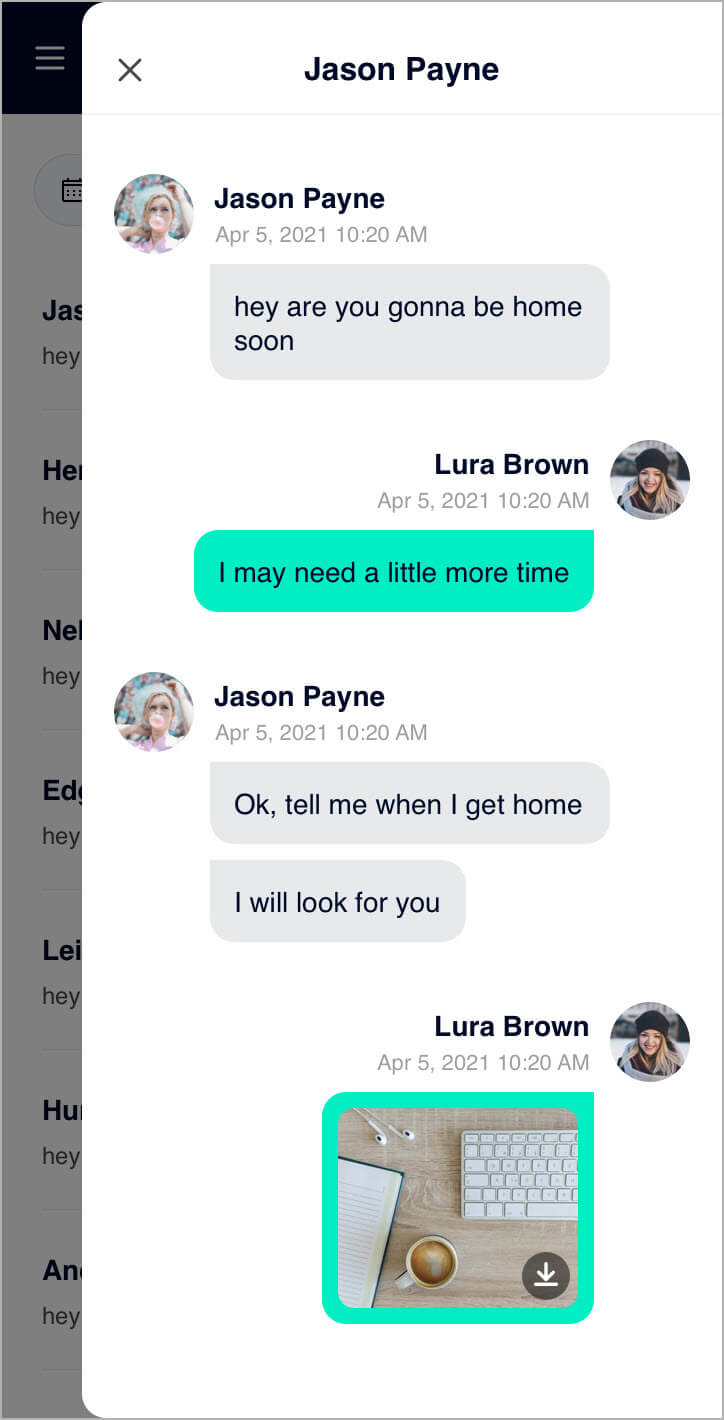 What Should You Know About OwnSpy?
Is OwnSpy Legit?
Yes, OwnSpy is a legit tool with its website and reviews. It does work and offers good tracking utility for users. However, Spylix is also a legit website with over 42 different features to help you get the information you need.
Does OwnSpy Really Work?
Yes, OwnSpy does really work. We tested it out, and it gave live phone location updates and notifications for communications happening on the target phone. It also has a proper payment system in place to purchase a plan. Spylix also works effectively with real-time data updates on the dashboard and notifications on the go.
Is OwnSpy Truly Hidden?
According to the website, OwnSpy has a stealth feature that helps hide it from the target phone. Spylix also has a hidden feature that allows the tool icon to disguise itself and gives you an update if the tool is uninstalled.
How Safe is OwnSpy?
OwnSpy is relatively safe since it has encrypted storage and legit payment methods. There haven't been any complaints about any data breaches either. Spylix goes above and beyond to ensure the safety of your collected data to keep it from prying eyes.
Does OwnSpy Have a Free Trial or Demo Version?
No, OwnSpy has no demo or free trial version but a free and paid plan. Spulix has an online demo version that lets you test out the tool before downloading it.
Is OwnSpy Compatible with iPhones & Androids?
Yes, OwnSpy is compatible with both iPhones and Androids with the latest versions. Spylix is also compatible with both and offers a broader system coverage range.
OwnSpy Review Conclusion
In a world where the internet runs unregulated, keeping your child safe from online threats is essential. This concludes our OwnSpy review, and we hope it helped you understand whether this tool was a good fit. There are tools and spy apps that can help you keep track of your child, their whereabouts, and their interactions. However, when picking a tool, you must consider what features you are looking for and see which one gives you the best utility in your desired price range.