Users are overwhelmed by the number of tracking and monitoring apps available on the internet. However, Spyzzz stands out among its rivals when it comes to secretly monitoring your partner's activities. You've come to the right place if you've been looking for a viable solution.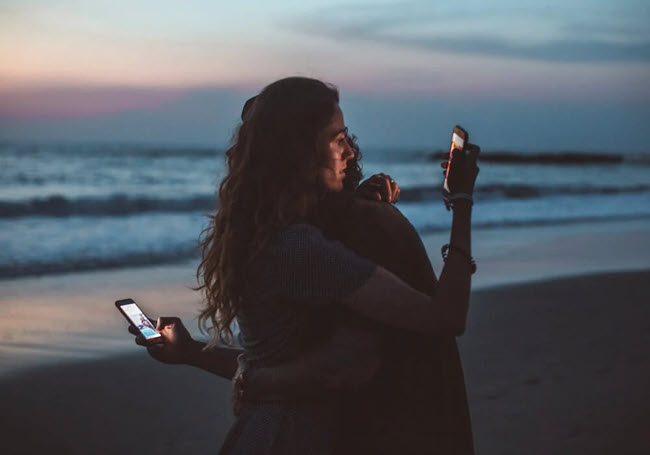 This in-depth analysis of this app will delve into its many features, device compatibility, and subscription plans. Join us as we examine in-depth and shed light on its abilities to investigate partner activities secretly in this Spyzzz review.
What Is Spyzzz?
A refined monitoring tool called Spyzzz was created especially for people who want to know the truth about their relationships. This app helps you use modern technology to monitor your partner's smartphone usage closely.
Spyzzz allows you to secretly monitor text messages, call logs, and browsing history across multiple browsers with its impressive selection of 43 features. Discover the truth about their current location and keep tabs on their communications on well-known social media sites like Facebook, Instagram, WhatsApp, Messenger, and more.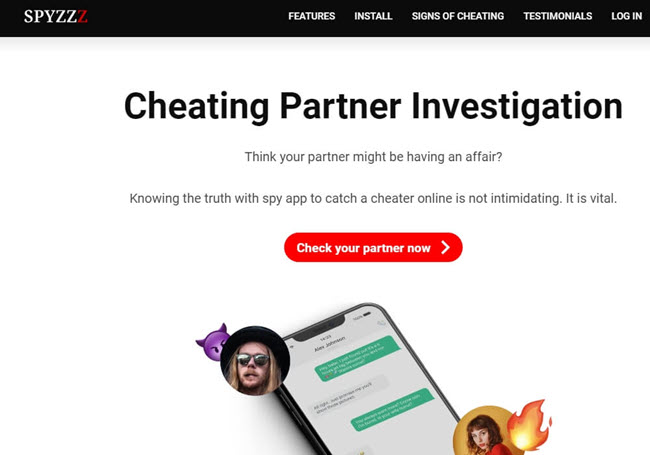 Installing the app on the target device will allow you to access the tracked data and stay informed quickly. In order to track the monitoring, you can use any internet browser. Spyzzz supports compatibility with iOS and Android, guaranteeing a seamless monitoring experience. There are some distinct features in the app. We will be discussing them down below.
What Can I Do With Spyzzz?
A list of features that Spyzzz offers:
This app monitors the Target Device's call history. Users can record calls and block any device's phone number. Users can view the total number of calls made by a specific phone number as well as the timestamps and duration of each call.
The user can view contacts and text messages on the target device using the app. It stores data on who sent the text message, when it was sent, and what was in it, and offers the ability to view deleted texts.
This app enables users to block any application from the target device in addition to monitoring over 12 social media apps that are installed on it.
Use this app to keep track of your partner's current location. For your peace of mind, it will let you know where they are and their potential destinations.
Even a tech expert will have trouble locating the app on the target device because it is so well hidden. The app is no longer detectable by the target device user.
Spyzzz Compatibility - Is Jailbreaking or Rooting Necessary?
Android devices running version 6.0 or higher and iOS devices running iOS 9.0 or higher on the target device are both compatible with Spyzzz. You need an internet web browser for monitoring.
The core features of the app can be used without jailbreaking or rooting.
What Does the Customer Say About Spyzzz?
According to multiple different review websites, Spyzzz is not doing so well in the community. What little reviews there are, most of them are negative ones only with the exception of a few. Around 90% are negative reviews whereas 10% are positive reviews.
Good Review Highlights
The app provides unmatched customer satisfaction, and many users are pleased with the abundance of premium features it offers. It offers features for tracking a variety of data, including call logs, multiple social media apps, and real-time location tracking.
After paying for the service and installing the app on the target devices, most customers had no trouble using it as long as they followed Spyzzzz's detailed instructions.
Spyzzz offers a 30-day refund policy with a 100% money-back guarantee if any user is unhappy with the app.
Bad Review Highlights
Customers have expressed their dissatisfaction with the app because it does not provide discounts for loyal users. Customers want specific discounts for senior citizens and members of the military.
Services like this should offer customer loyalty, rewards, and partnership plans to keep customers around longer and encourage more engagement. The absence of these advantages has left customers feeling very let down.
Additionally, the app's e-commerce website has received negative reviews from some customers. The information on their official website is also lacking.
Spyzzz disappoints with its lack of customer service, making it difficult for users to receive immediate assistance and a solution to their problems. The application's overall usability is tarnished by frustratingly slow responses and unhelpful interactions.
How Good Is Spyzzz's Customer Support Service?
Spyzzz falls short due to its awful customer service, frustrating users with difficulty finding prompt assistance and resolving their issues. The application's overall usability suffers as a result of painfully slow responses and unhelpful interactions, which significantly lowers user satisfaction.
What Are Spyzzz Pricing and Subscription Plans Like?
For Android
| | Basic Plan |
| --- | --- |
| 1 Month | $49.99/mon |
| 3 Months | $29.99/mon |
| 1 year | $12.49/mon |
For iOS
| | Basic Plan |
| --- | --- |
| 1 Month | $49.99/mon |
| 3 Months | $29.99/mon |
| 1 year | $12.49/mon |
The price plan is pretty decent across all platforms; however, even though the iOS app has the same price as that of the Android app, the iOS app has fewer features. The discount for subscribing for more than 3 months or a year looks very appealing and is recommended the most.
Spyzzz's Pros and Cons
Pros:
The app does not need rooting or jailbreaking to function
Customer support is available 24/7
Offers up to 43 monitoring features
Cons:
No customer loyalty rewards
Does not offer any discounts
Inadequate e-commerce website
Target device can uninstall the application
Not so easy to downgrade or upgrade the subscription plan
How to Install Spyzzz?
Spyzzz has made the installation process easy, remarkably simple, and doable in just a few steps.
Create an Account and Select a Subscription Plan
First, create an account on the main website. Next, select the subscription plan after deciding which features you'll need to keep an eye on your spouse's daily activities. Complete the form by entering all required information. You can download and install the app as soon as the payment has been completed.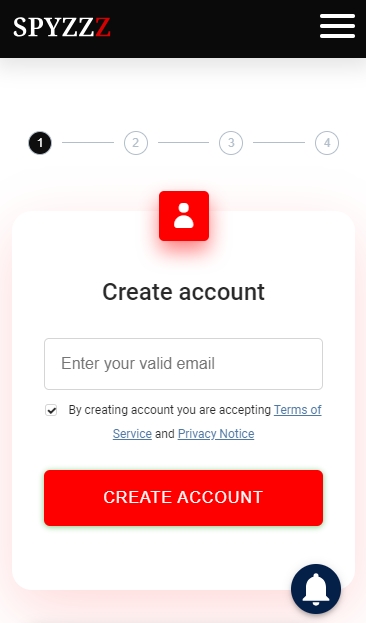 Install the Application
Install the app on your spouse's mobile. There will be detailed instructions for the installation after the purchase.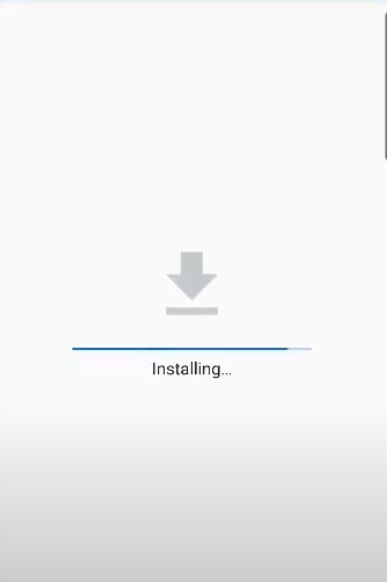 Start Monitoring
Once the spy app is running, you can log into your account to immediately start keeping an eye on all activity on the intended target device. Accessible from any browser, your personal control panel is easy to use.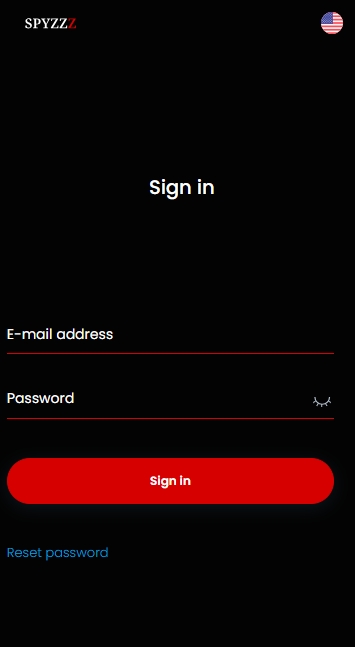 Comments on the Process
The installation process for the app can be a bit tricky for complete beginners, making its setup a bit of a struggle. You'll have the application completely installed on your target device in a short while. You run into a time-consuming and cumbersome monitoring setup that makes things difficult.
Spyzzz vs. Spylix
The Similarities:
Enable the users to track the live location of the target device
Stealth mode ensures that the target device user is not aware of the monitoring
Records call and text messages
Internet browser history is viewable
The Differences:
Spylix offers a lot more features for iOS
Spylix can track and monitor browser bookmarks
Spylix records screens, Spyzzz can only take screenshots
Spylix comes with a keylogger
3. Why Spylix Is a Better Option Than Spyzzz?
Spylix and Spyzzz both offer over 40 features; however, for the iOS application, Spylix offers a lot more features. Most features of Spylix do not require jailbreaking or rooting.
Users need all the information, whether a conversation takes place over the phone or through text messages. Spylix secretly records all the calls and the target device's screen, revealing the entire conversation. Instead of just monitoring recent text messages and phone calls, Spylix also records and keeps track of the history of text messages and phone calls.
Although both applications offer similar and a high number of features, Spyzzz's price and subscription plans in comparison to Spylix are high, especially when it comes to the iOS application, where Spyzzz offers fewer features for the price point.
Some people may find it difficult to use monitoring devices technically, in which case users must rely on the product's customer service. However, the majority of businesses' customer service is lacking. Your search is over, thanks to Spylix and their team; they are available around the clock to answer your questions and give you fixes right away rather than keeping you waiting on a waiting list.
Although the monitoring applications for Spyzzz and Spylix are both hidden on the target device, if the monitoring application for Spyzzz is found, it can be deleted, which will stop the monitoring. However, with Spylix, if the monitoring application is found, the target device's user is not allowed to remove it.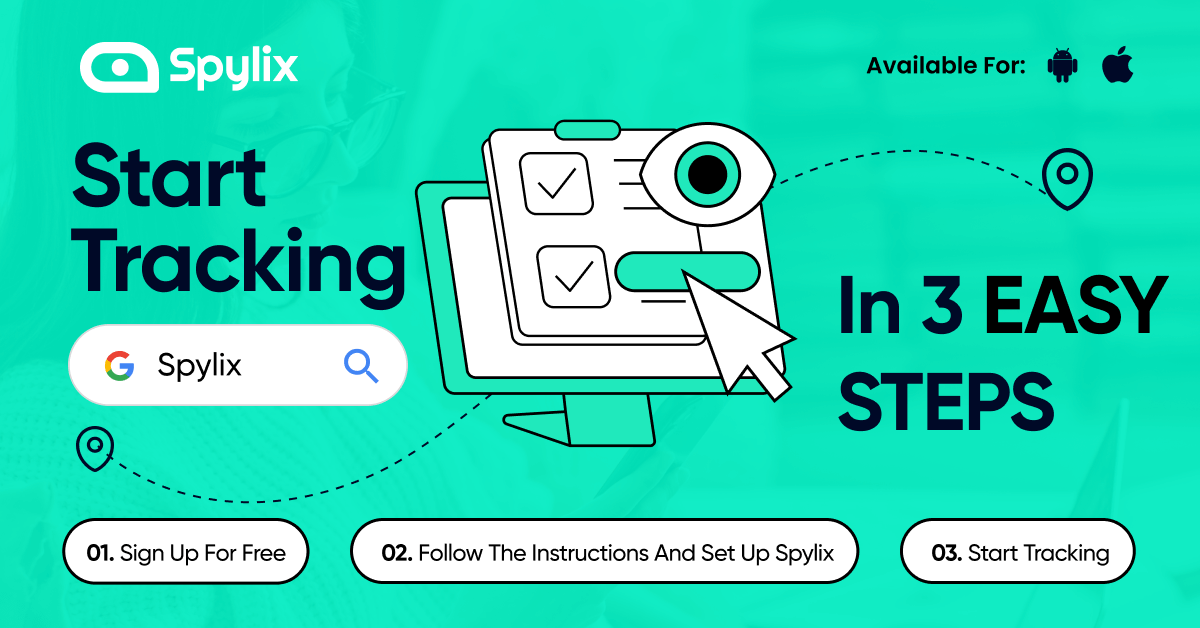 How to Use Spylix?
Spylix is easy to use and has only 3 steps:
Step 1: To start using Spylix, you must first create an account and sign up for the service.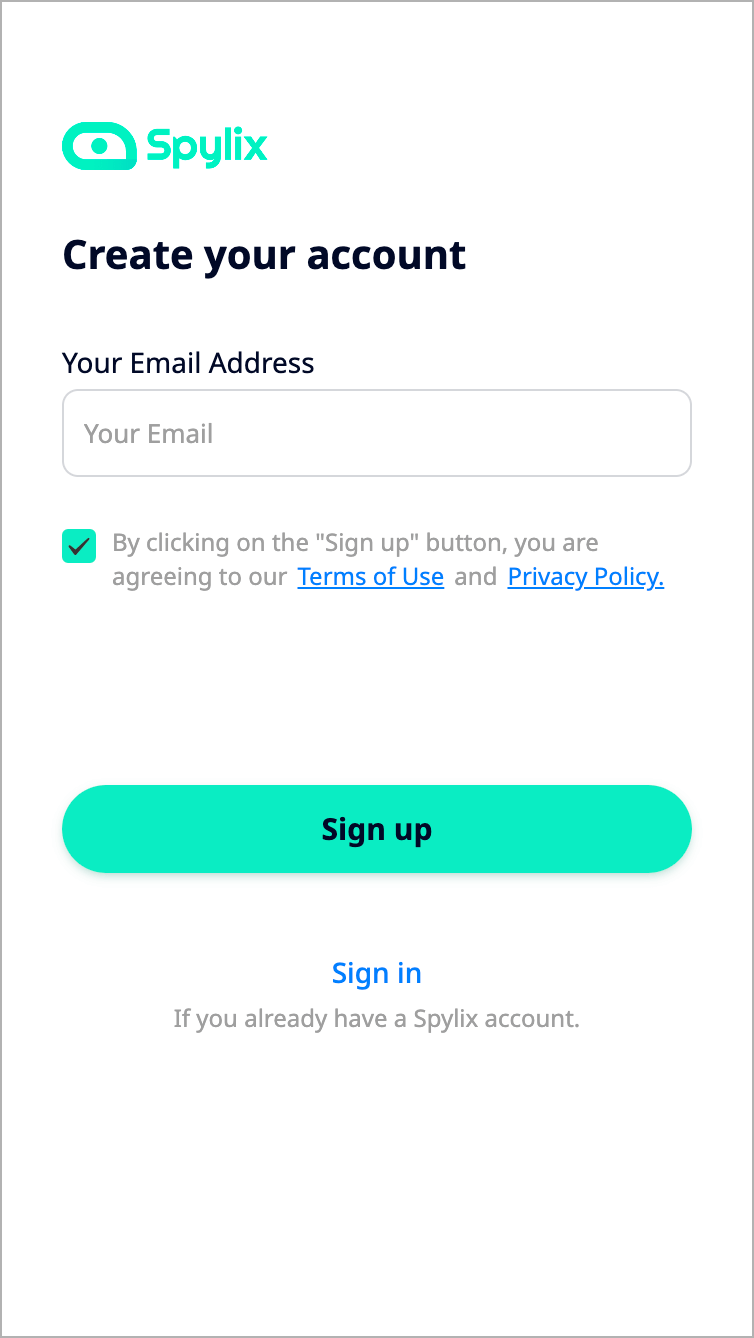 Step 2: After Signing up, set up the app by enabling various options and set it up with the target device.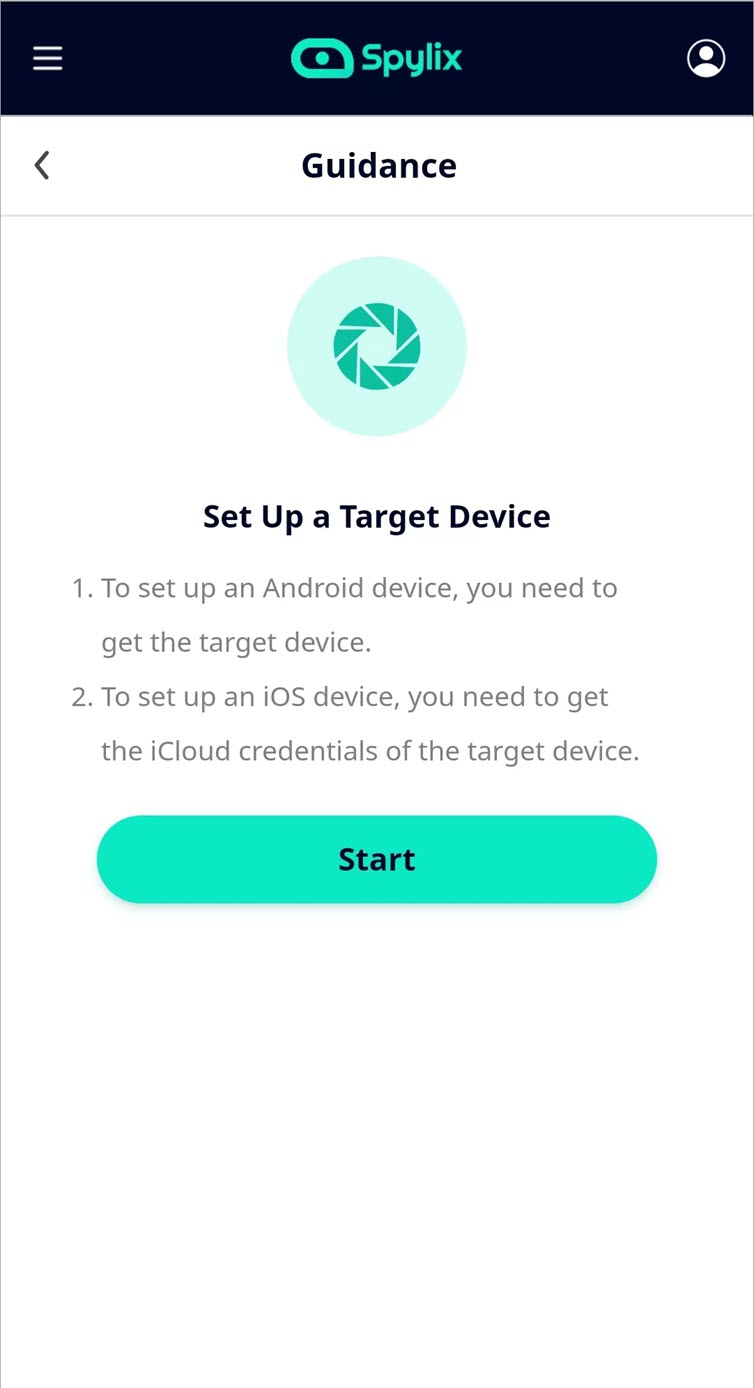 Step 3: Once the application configuration has been set up, you can start monitoring and tracking the target device with real-time information.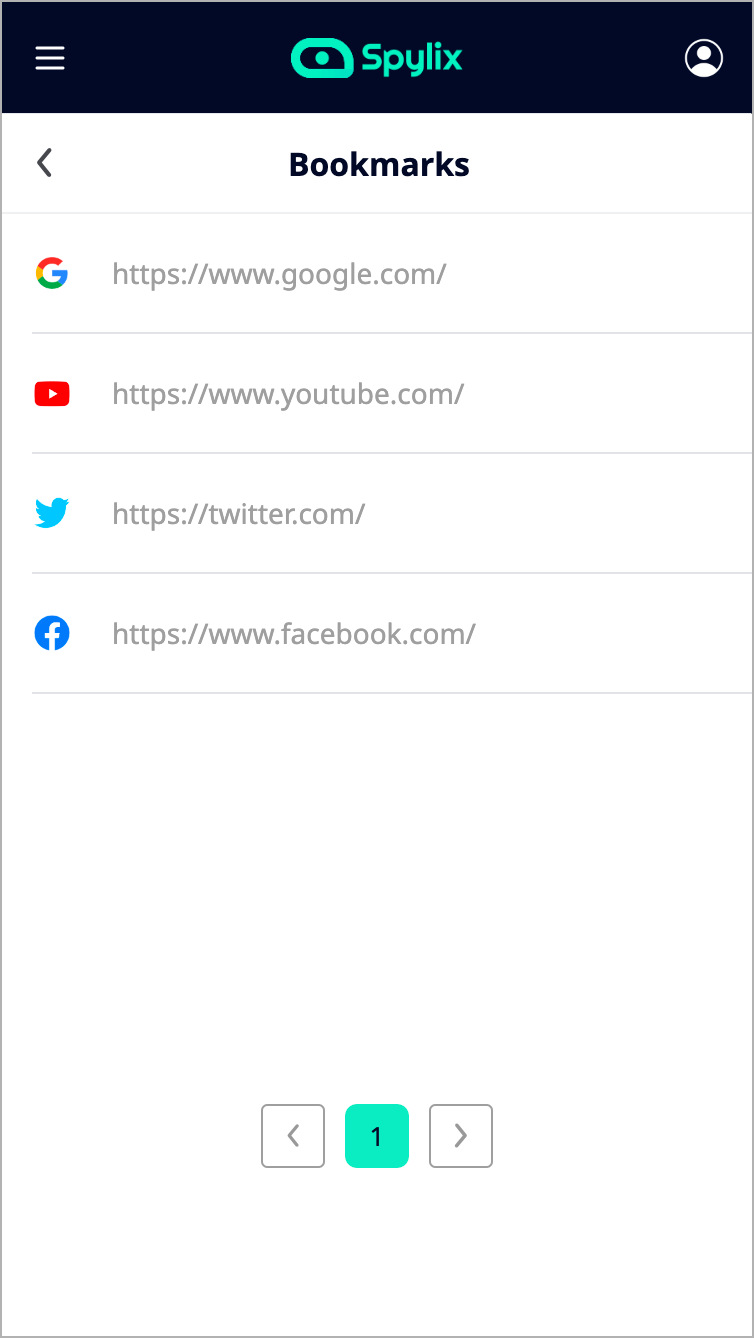 What Should You Know About Spyzzz?
Is Spyzzz Legit?
Yes, the app is a legitimate monitoring app that enables users to follow real-time data from the target device. The app has up to 43 features that let users keep an eye on social media platforms, call and text logs, and much more. Like Spyzzz, Spylix is a reliable monitoring app that performs better and provides up to 42 features and performs better.
Is Spyzzz Free?
Unfortunately, Spyzzz is not a free monitoring app; instead, it charges a monthly fee. The app offers three different subscription options, ranging from a one-month to a discounted three-month subscription and a heavily discounted one-year subscription. Similarly, Spylix is not a cost-free monitoring tool, and its price packages come with a lot better features.
Is Technical Help Available 24/7?
The official website has thorough guides that explain every aspect of the application, similar to Spylix, in case you need technical support. If any users require a human touch to resolve their technical issues, their tech team is accessible via email and live chat on their official website. Spyzzz and Spylix's customer service and tech team are available 24/7.
Is the App Detectable in the Target Device?
No, the target device cannot detect the app. Its stealth mode hides the app from the user of the target device. The user can easily delete the app, that is, if he can find it. In the case of Spylix, Spylix hides the application from its users, but it also prevents the user of the target device from deleting or uninstalling the application.
Does the App Offer Social Media Monitoring?
Spyzzz, like Spylix, also offers social media monitoring. Spouses can check and track the conversations of each social media application installed on the target device, along with its appropriate timestamps. Additionally, both of the monitoring applications give the spouses access to the target device's images and videos during a conversation on a social media platform.
Can Spyzzz Monitor Multiple Devices at the Same Time?
No, Spyzzz only has a single-user package and cannot simultaneously monitor multiple devices. If a spouse wants to watch over, this may be a disadvantage. There are no such restrictions with Spylix, and if you buy the family plan, you can watch over multiple devices at once.
Review Conclusion
We hope that our comprehensive Spyzzz review has shown how important monitoring apps can be when it comes to investigating a cheating partner.
As a result of our reviews, we would suggest that, before choosing a service, you should create a list of all your requirements and specify the features you want in your application. Once you are certain of these two things, look at the price-to-value ratio of subscriptions and then go ahead with the purchase.