Numerous parental control and tracking applications are available online, and there are so many options that it is pretty easy to be confused. If you've been looking for a tracking app for your various devices, Monimaster stands out, so you've come to the right place!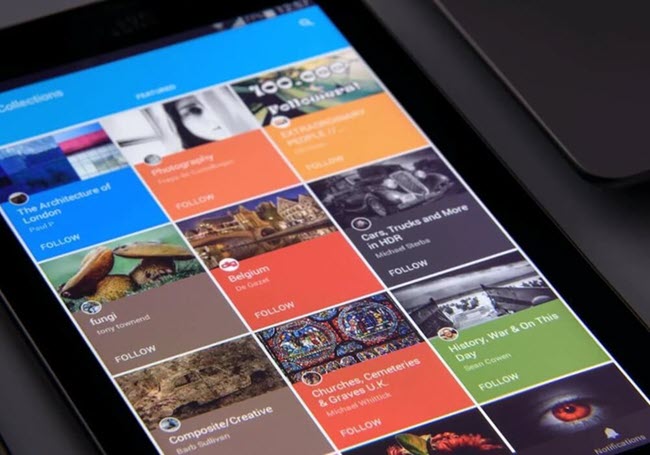 Everything from different features to compatibility problems and subscription plans will be covered in this article. So continue reading as we conduct a thorough Monimaster review.
What is Monimaster?
Monimaster is a monitoring application specifically designed for parents to keep an eye on their children. It is a cutting-edge mobile phone application that monitors your child's smartphone usage.
It has an overall 25+ features in its application that help you keep track of a target device's text messages, call logs, browsing history of multiple browsers, and their live location. It can also track most social media applications such as WhatsApp, Instagram, Kik, etc.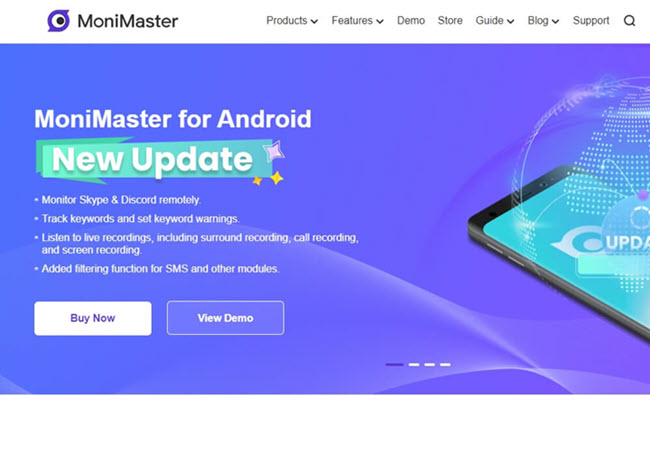 For this app to work, it has to be downloaded and installed on the target device, which sends the monitored device's information to the subscriber. The subscriber can access the information using any modern browser on the internet.
Monimaster supports compatibility with both Android and iOS devices and has some unique features. We will be discussing them down below.
What Can I Do With Monimaster?
A list of features Monimaster offers includes the following:
This app keeps track of the call history on the Target Device. It allows users to block any device target number and record the call. Users can view the total number of calls made by a particular phone number, the timestamps for each call, and how long each call lasted.
The app lets the user view contacts and text messages on the target device. It allows you to view deleted texts and provides information about who sent the text message, when it was sent, and what was in it.
In addition to monitoring over 12 social media apps installed on the target device, this app allows users to block any application from the target device.
With this app, stay in the know of your child's real-time location. It will inform you about their whereabouts and potential destinations for peace of mind.
Even if a tech pro tries to find the app on the target device, he will face some challenges because it is so well hidden. The target device user can no longer detect the app.
Monimaster's Compatibility - Is Jailbreak or Rooting Necessary?
Monimaster is compatible with Android devices running version 6.0 or higher and iOS devices running iOS 9.0 or higher on the target device. For the monitoring, you need an internet web browser.
No jailbreak or rooting is needed for the app's core functions.
What Does the Customer Say About Monimaster?
Monimaster is comparatively holding itself reasonably well in the community. It has some bad reviews along with some positive reviews. According to Knoji and Monimaster's official website, around 66% are negative low-star reviews, whereas 34% are positive reviews.
Good Review Highlights
The app offers unrivaled customer satisfaction; many customers are quite happy with the number of high-level features available in this app. It offers functionalities to monitor a broad range of data, from monitoring call logs to multiple social media apps to real-time location tracking.
Excellent customer support. When most customers encountered difficulties using the app after purchasing the service and installing it on the target devices, monimaster's customer support provided them with thorough instructions. Their fantastic team responded quickly so quickly that customers hardly ever experienced delays.
Should any user be dissatisfied with the app, Monimaster offers a 30-day refund policy with a 100% money-back guarantee.

Source: https://monimaster.knoji.com/
Bad Review Highlights
The app does not offer discounts for special customers, which has made the customers unhappy. The customers are looking for specific discounts for some military users and for old age/senior users.
Services such as this should offer customer loyalty, rewards and partnership programs to keep the customers staying for longer and increase engagement. The lack of these benefits has greatly dissatisfied the customers.
Some customers have also found the e-commerce website of the app to be inadequate. There is also a lack of guidance on their official website.

Source: https://monimaster.knoji.com/
How Good Is Monimaster's Customer Support Service?
Monimaster's has a lacking customer service system. Many users complain that their calls aren't attended to, and agents leave them hanging. It's also believed that they aren't very helpful with troubleshooting or explaining how the tool works.
What Are Monimaster's Pricing and Subscription Plans Like?
For Android
| | |
| --- | --- |
| | Basic Subscription (All Features) |
| 1 Month | $29.99 |
| 3 Months | $49.99 |
| 1 Year | $99.99 |
For iOS
| | |
| --- | --- |
| | Basic Subscription (All Features) |
| 1 Month | $39.99 |
| 3 Months | $59.99 |
| 1 Year | $109.99 |
For WhatsApp
| | |
| --- | --- |
| | Basic Subscription (Only WhatsApp Monitoring) |
| 1 Month | $19.99 |
| 3 Months | $39.99 |
| 1 Year | $89.99 |
For iCloud
| | |
| --- | --- |
| | Basic Subscription (All Features) |
| 1 Month | $29.99 |
| 3 Months | $49.99 |
| 1 Year | $99.99 |
The price plan is pretty decent across all platforms; however, the iOS app is slightly more expensive than the rest. The discount for subscribing for over 3 months or a year looks appealing and is recommended the most.
Monimaster's Pros and Cons
Pros:
The app does not need rooting or jailbreaking to function
Customer support is available 24/7
Easy to upgrade or downgrade the subscription plan
Cons:
No customer loyalty rewards
Does not offer any discounts
Inadequate e-commerce website
Target device can uninstall the application
How to Install Monimaster?
Monimaster has made the installation process easy, remarkably simple, and doable in just a few steps.
Create a Valid Account
To sign up for a valid account with an authentic email address, click the "Sign Up" button. To access all features of this monitoring app, buy a license. You will then be directed to the "My Products" page for further action.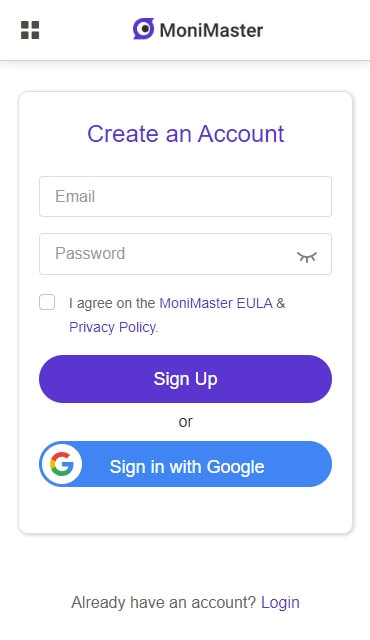 Setting up the Application With the Required Configurations
On the "My Products" page, click "Setup Guide." Clear instructions are given, and you can learn how to download and install the application to set it up.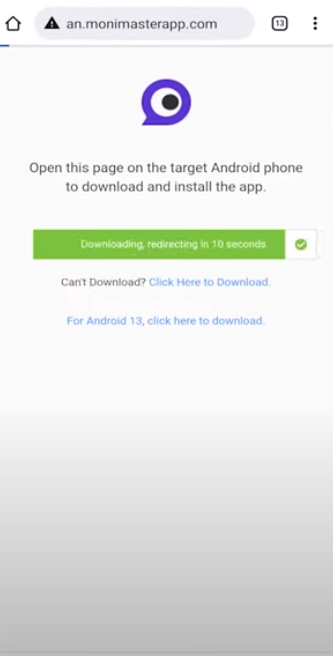 Verify Your Setup and Start Monitoring
After completing the configuration, click the "Already Set" button at the bottom of the page to lock your configurations and then click on 'Start Monitoring' to proceed.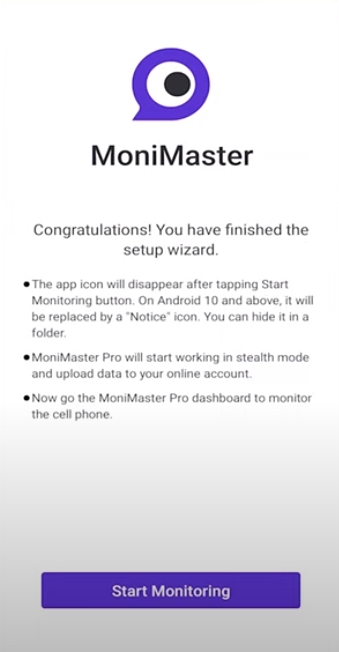 If it is your first time configuring the app, it will take some time for the data to sync with the target device. After it has synced, you can view the target device's data on the dashboard.
Comments on the Process
The installation process for the app is very simple, making its setup a breeze. You'll have the application completely installed on your target device in a matter of minutes. Enjoy hassle-free and quick setup for seamless monitoring.
Monimaster vs. Spylix
The Similarities:
Enable the users to track the live location of the target device
Stealth mode ensures that the target device user is not aware of the monitoring
Records call and text messages
Internet browser history is viewable
The Differences:
Spylix offers a lot more features
Spylix can track and monitor browser bookmarks
Spylix records screens. Monimaster can only take screenshots
Spylix can monitor the SIM's location as well
3. Why is Spylix a Better Option Than Monimaster?
Spylix offers up to 42 features, whereas Monimaster offers over only 25 features and most features of Spylix work without the need to root or jailbreak the target device.
Users need all the information from a conversation, whether over a phone call or through text messages. Spylix secretly records calls and the target device's screen, revealing the entire conversation. Additionally, Spylix also stores and monitors past text messages and phone calls rather than only monitoring the current ones.
Spylix has a competitively lower price, which is amazing for the extra features you won't find in other monitoring applications. Instead of needing to buy additional features or sign up for another service, users can use Spylix.
Some people may find it difficult to use monitoring applications, so users must rely on the product's customer service. However, most organizations' customer service is not on point. Monimaster's customer support service is only available through the use of email because of which it might take a while for their staff to get to you. This is where Spylix comes in; their customer service is available around-the-clock to give you quick fixes.
Although the monitoring applications for Monimaster and Spylix are both hidden on the target device, the target device user with Monimaster can delete the monitoring application if it is discovered, which will turn off the monitoring. However, with Spylix, the target device's user is not permitted to delete the monitoring application if it is discovered.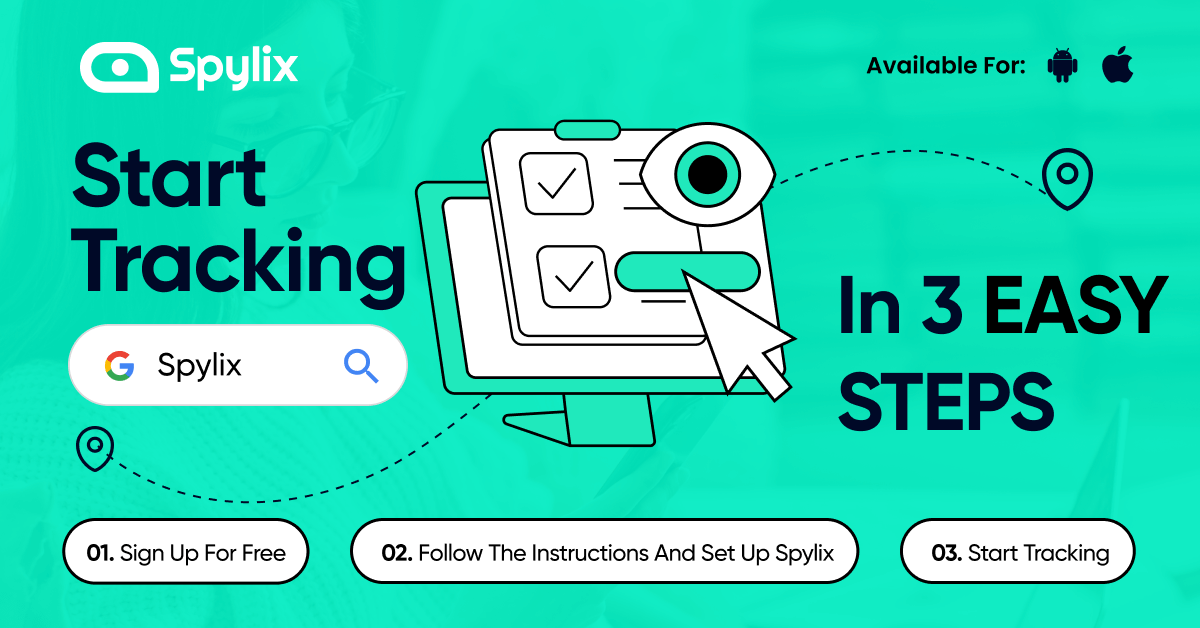 How to Use Spylix?
Spylix is easy to use and has only 3 steps:
Step 1: You must first register for the service and create an account to use Spylix.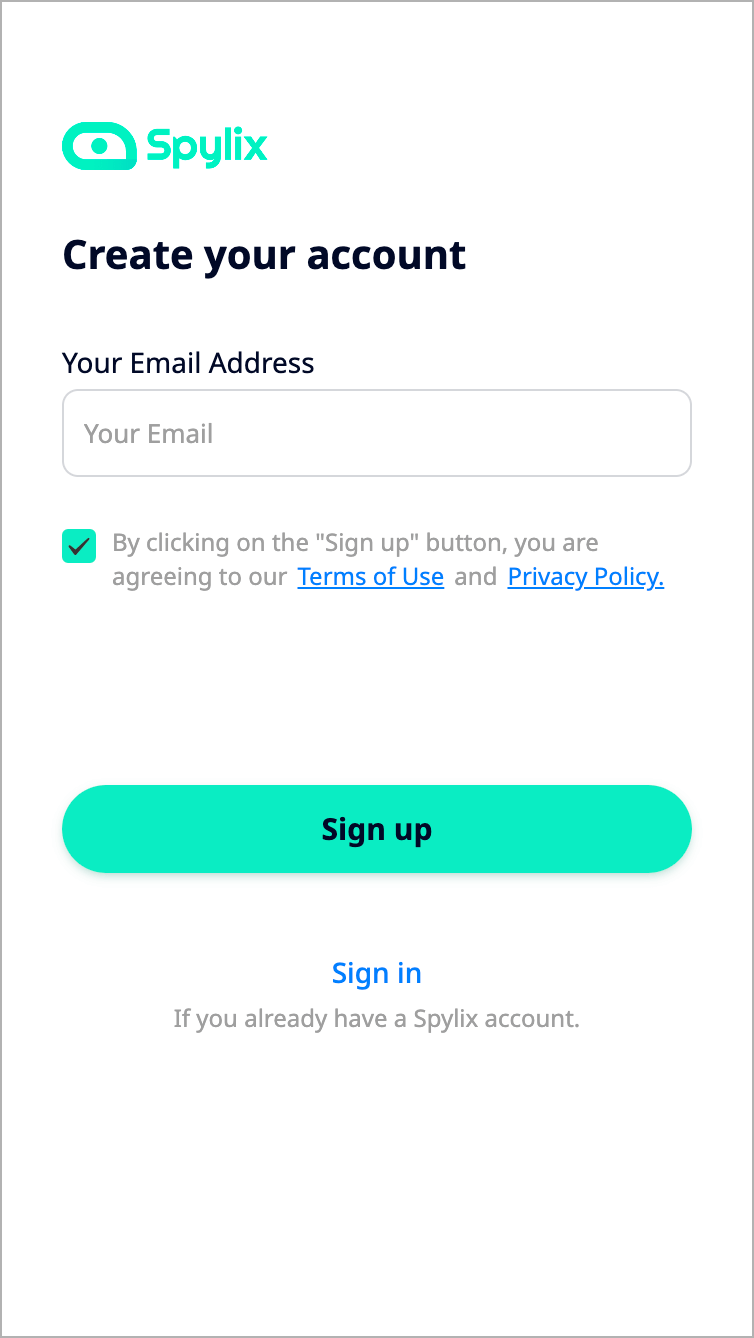 Step 2: After registering, configure the app by turning on various features and connecting it to the target device.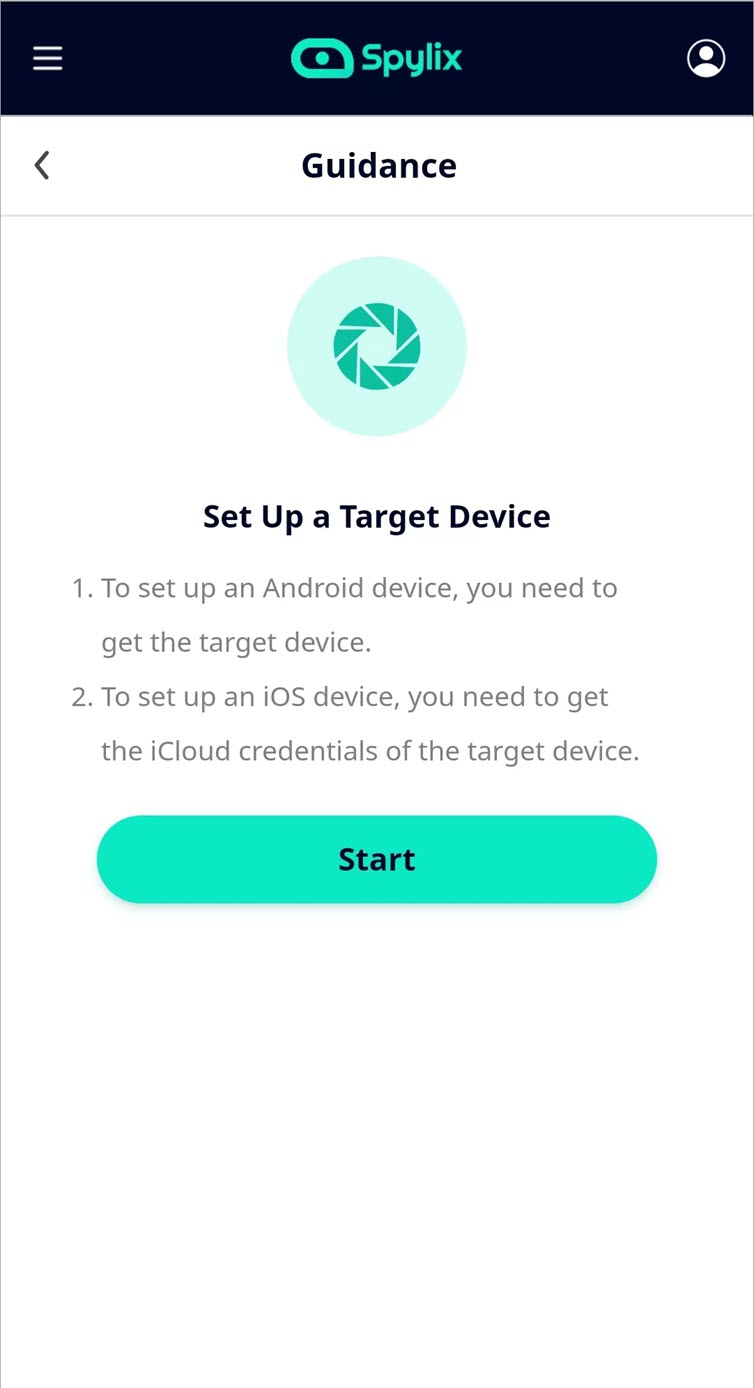 Step 3: After setting up the application configuration, you can track and monitor the target device in real-time.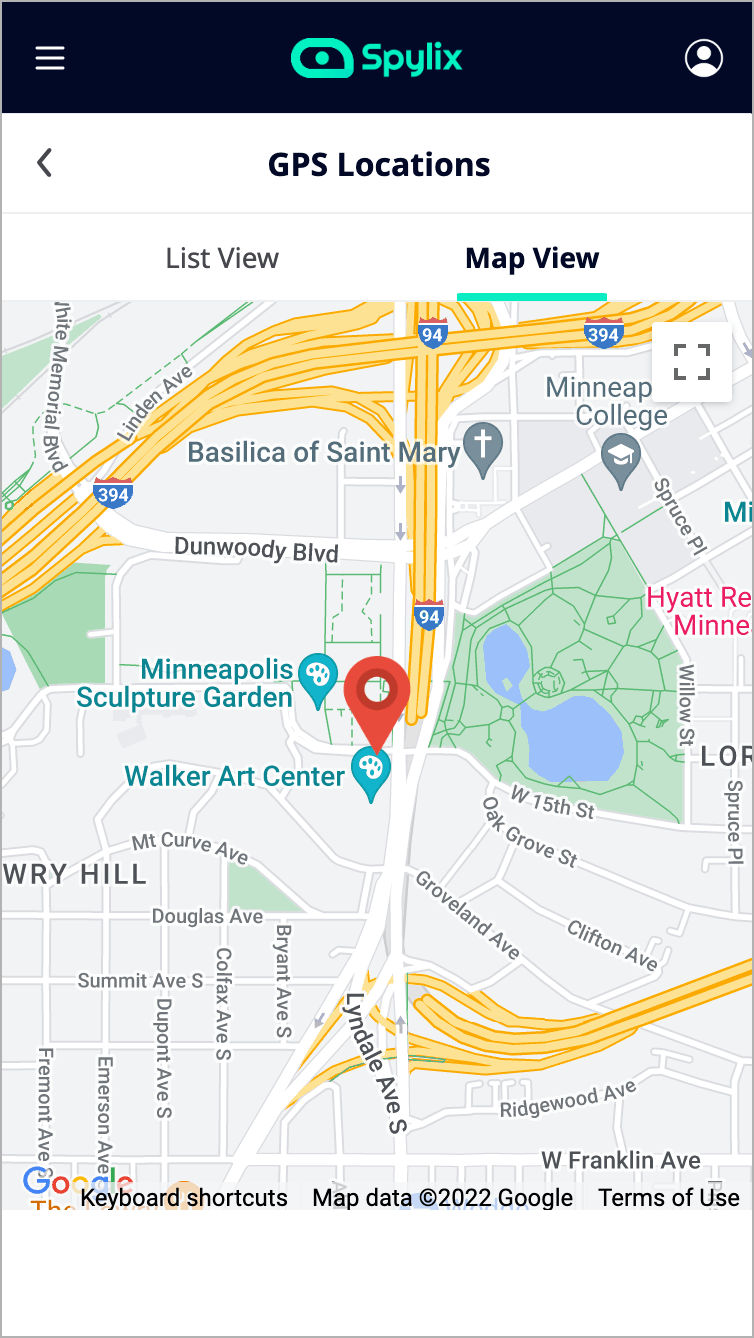 What Should You Know About Monimaster?
Is Monimaster Legit?
Yes, the app is a legitimate monitoring application allowing users to track the target device's real-time information. The app offers over 25 features enabling users to monitor social media applications, device call logs, text messages, and more. Similarly, Spylix is also a legitimate monitoring app that offers up to 42 features with better performance than Monimaster
Is Monimaster Free?
Monimaster, unfortunately, is not a free monitoring app. It has a subscription-based purchase and pricing. The app has 3 subscription plans, starting from a single-month subscription to a 3-month subscription with a discounted price and a 1-year subscription with a significant discount. Similarly, Spylix is also not a free monitoring application. Its price packages are slightly more expensive than Monimaster but offer significantly more features.
What Can I Do if I Need Technical Assistance?
In case of any technical difficulties, like Spylix, Monimaster has a customer support service that is available 24/7. However, Monimaster's tech team can take a while to respond to your queries as their customer service is solely based on emails. Whereas Spylix's team can be directly contacted on their official website.
Is the App Detectable on the Target Device?
No, the app is not detectable on the target device. It has a stealth mode that hides the app from the target device user. Although, should the user manage to find the app, he can easily delete it. In this case, Spylix is the same as it hides the app from its users. However, it does not allow the target device user to delete the application.
Does the App Offer Social Media Monitoring?
Monimaster like Spylix offers social media monitoring which allows the user to monitor text messages, phone calls, videos and images sent, received and interacted with. Both apps can simultaneously monitor a variety of social media platforms.
How Long Does the Data Take To Sync With the Dashboard?
The main factor affecting it is the file's size. Usually, it takes between 5 and 10 minutes for the data to upload to the dashboard. In Spylix, data uploading and syncing with the user take much less time.
Review Conclusion
We hope that our comprehensive Monimaster review has shown how important monitoring apps can be when it comes to parenting.
As a conclusion of our reviews, we would recommend that before choosing a service, you should make a list of all the requirements and identify the features you desire. Once you are certain of these two points, look at the price-to-value ratio of subscriptions and make the purchase.