Letting your loved ones know about the location gives them peace of mind that you are safe. However, sharing the location details might be tricky as not everyone uses the same type of device.
Some might own an iPhone, while others use Android phones for communication. So, it is best to share the location using an app that works on all devices.
Glympse is one such location-sharing app! But if you are a bit wary of its utility and privacy, this review will help you decide.

Part 1: What Is Glympse Used for?
As discussed in the intro section, Glympse is a GPS tracking service that lets people you care about(family and friends) check your real-time location on the mobile device.
Not only can that, but you can also ask other users on Glympse to share their location with you to determine where they are and when they will be coming to meet you.
It is pretty easy and convenient!
Part 2: How Does Glympse Work?
The Glympse app collaborates with the GPS function on your or another user's mobile phone for location-sharing purposes. The details are shared on the map accessible on the app interface.
Here is how you can make this app work:
Download and run the Glympse app from the App Store or Google Play Store.
On the app interface, tap Share Location or Request Location.
Next, choose the time you aim to share your location.
Tap Share.
A message will be sent to the other user via text, email, or their social media accounts (WhatsApp, Facebook, or Twitter).
Once the other user taps the link, they will be taken to the app interface to check the location.
Similarly, you can ask someone else to share their location. Apply the following steps:
Run the Glympse app, and select the Request tab.
Share the other user's phone number.
The target user will receive a link on their phone.
If they tap the link and then press the Accept option, you can follow their location with ease.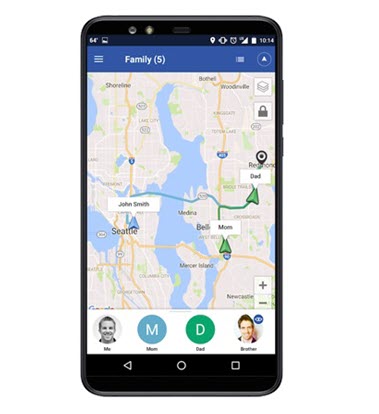 Part 3: The Compatibility of Glympse
Glympse is compatible with Android and iOS devices. However, it is vital to know which versions of iOS and Android the Glympse app support.
Well, you can run the location-sharing platform on an iPhone with iOS 11 or later.
Similarly, the app works on iPads with iPadOS 11 or newer.
As for Android, the device should run on version 4.4 at least. The app supports all Android updates after 4.4.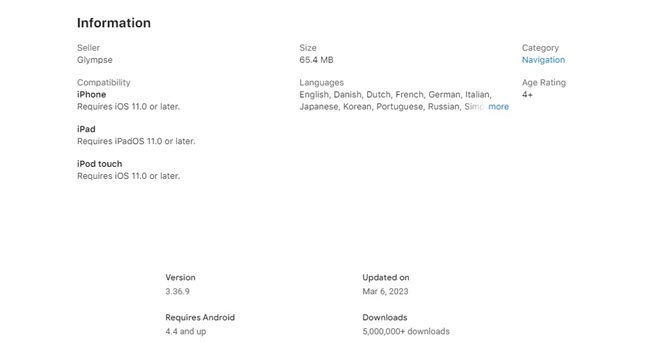 Part 4: The Key Features of Glympse
The Glympse app offers location sharing and lets you ask your loved ones to share their whereabouts.
Another function is creating a private or public group to view your family or friends' location.
You can also enable the Open feature to share the area with anyone without installing the Glympse app.
You can manage this app no matter where you are, as long as you have access to the GPS function and a stable internet connection.
Part 5: The Pros and Cons of Glympse
Reviewing the pros and cons of an app lets you decide whether you should opt for it to share your location, as it is a delicate and private affair.
Luckily, we have highlighted the positives and negatives of the Glympse app here in this section:
Pros:
No Sign-Up Needed – This is a significant plus of using Glympse. You do not have to create an account to share your location. Just share the link with another user, and you are good to go.
Runs in the Background – The app doesn't put much strain on the phone's battery. It quietly works in the background while collaborating with the device's GPS function.
Safe and Secure – The app is safe to use. You have complete authority over when to start the location sharing and when to end it. Similarly, no one can access the location history or details once the sharing ends.
No App Installation Required – If you use the Open feature, you can share your location with anyone, and it doesn't matter if they are using the Glympse or not. The monitoring can be done via the web interface.
Cons:
Lack of Anonymity – You can not secretly track someone's location using Glympse. A sharing request must be sent to the other person, who must accept it for this process to work.
Limited Features – Glympse is only restricted to location sharing. You can not set geo-fencing boundaries as parental control measures. Moreover, the other user can instantly end location sharing without any notice.
Part 6: Is The Glympse App Free?
Yes! The Glympse app is free and available on the official Apple App Store and Google Play Store.
You are done by installing the app, sending your location, or requesting someone for their whereabouts!
Part 7: Does Glympse Show Location History?
As long as the location-sharing is active, the other user can view the trail of the last 10 minutes along with the real-time GPS position. However, no one can access your history once you end the process.
Still, the app menu has a History feature, which displays all your previous location-sharing information. Though, the GPS data isn't available there.
Part 8: The Best Alternative for Glympse – Spylix Location Sharing Service
Glympse is a simple application used for casual location-sharing among family and friends. Anyone can stop the sharing process whenever they find it convenient. Moreover, permission is required to view someone's real-time location.
Naturally, it is not an ideal parental control app that parents would want to keep track of their child's whereabouts secretly.
So, looking for a suitable alternative is wise, so we recommend Spylix.
This handy app ensures complete user anonymity with its stealth mode. Once it is enabled on the phone, there is no way the target user would suspect that they are being tracked.
Similar to Glympse, you can track any Android or iOS device.
Key Features of Spylix Location Sharing Service
Spylix offers an extensive variety of features, including:
A complete overview of past visited places with address details, a map view, and timestamps
Location accuracy and data on the latitude and longitude are also available
Geofencing alerts, which lets you set boundaries on what places the target should and shouldn't visit
How to Track Someone's Phone Location?
To enable Spylix on the target device, follow these steps:
How to Install Spylix for Android
Step 1: Create a Free New Profile
Visit the official Spylix, click the Sign Up Free button, and enter your email address to set up a new account.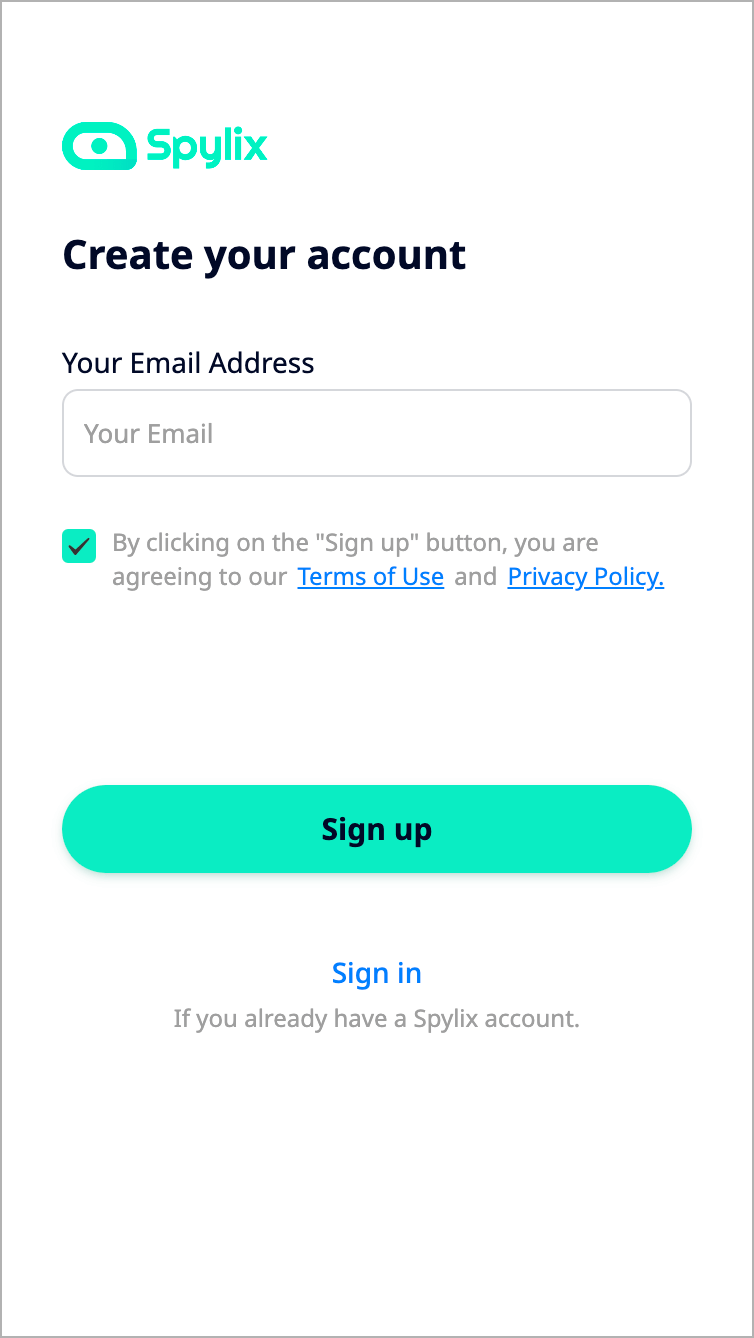 Step 2: Enable The Spylix App
Add the spy app on the target Android device. You only have to follow the instructions online.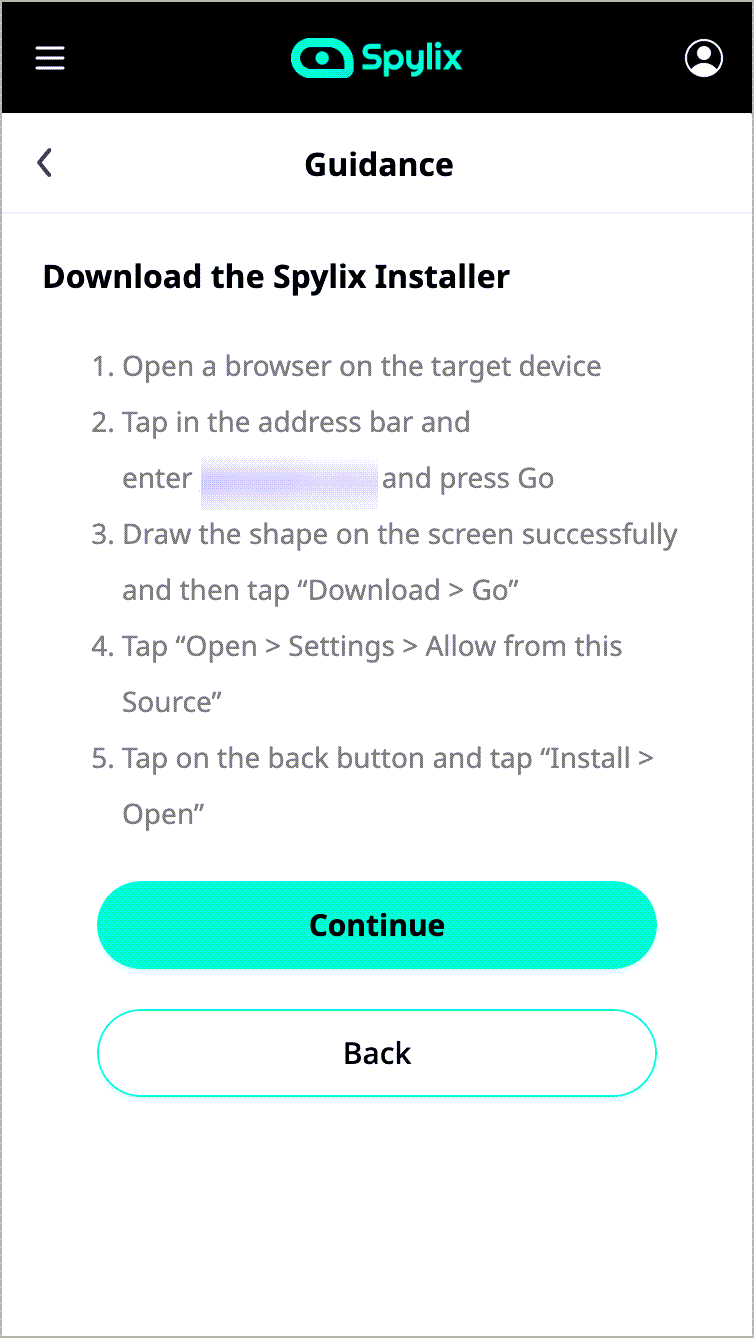 Step 3: Track The Android Device
Access the online control panel, and click GPS Locations to learn the GPS details.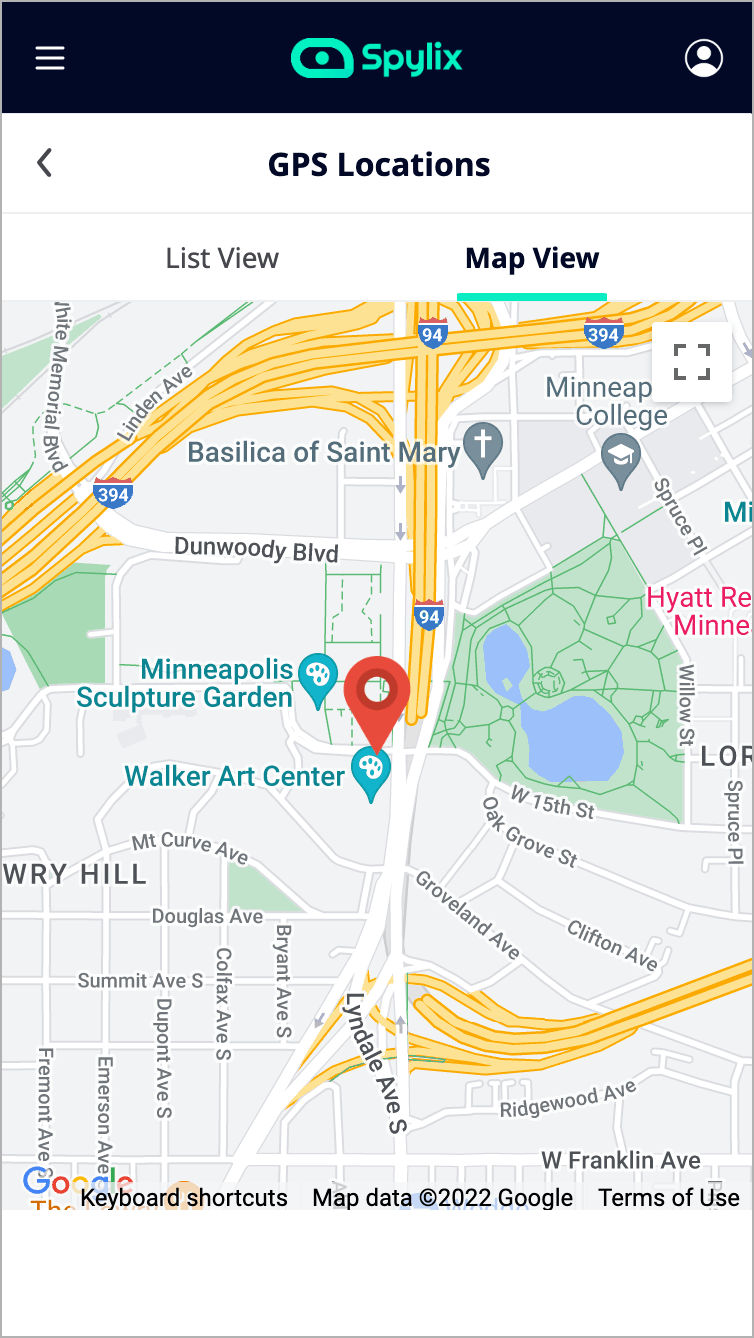 How to Install Spylix for iPhone
Step 1: Create a Free Account
Go to the website, and enter a valid email ID to set up a new account.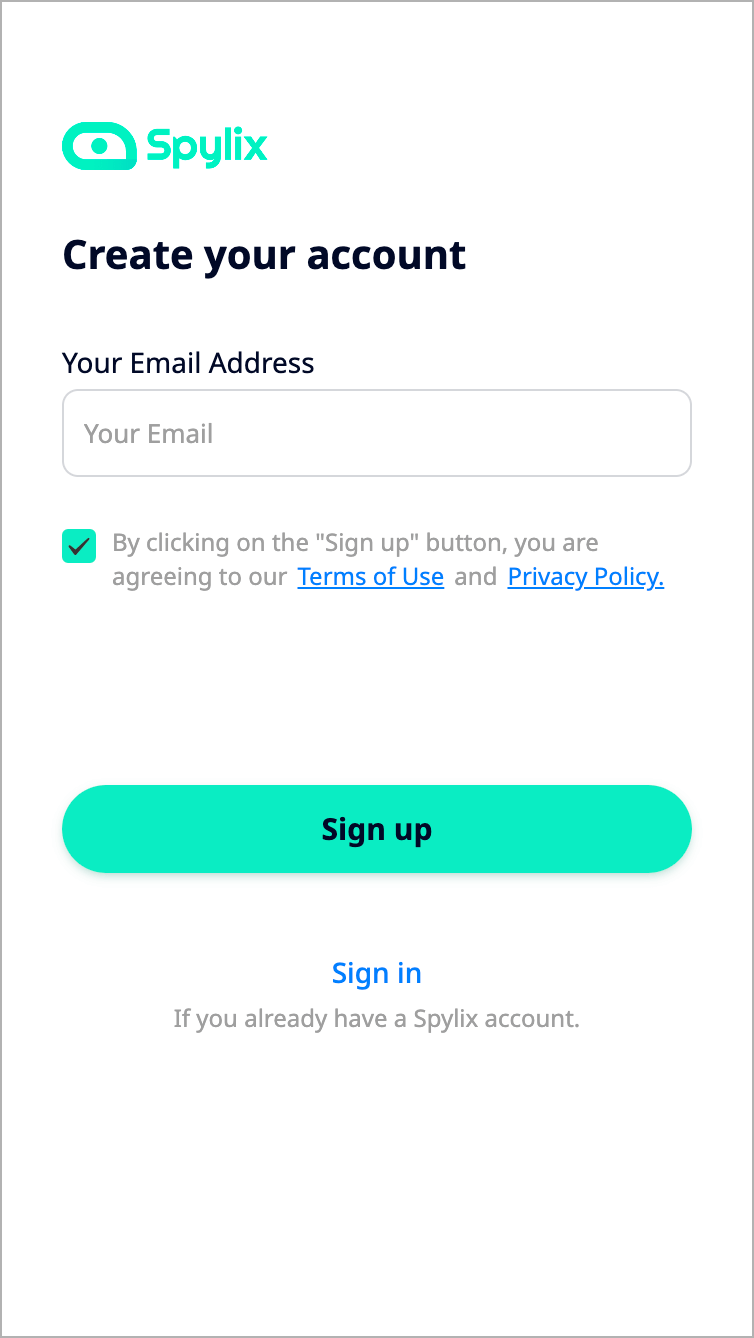 Step 2: Enter iCloud Info
Share the target user's iCloud account data to verify their iOS device.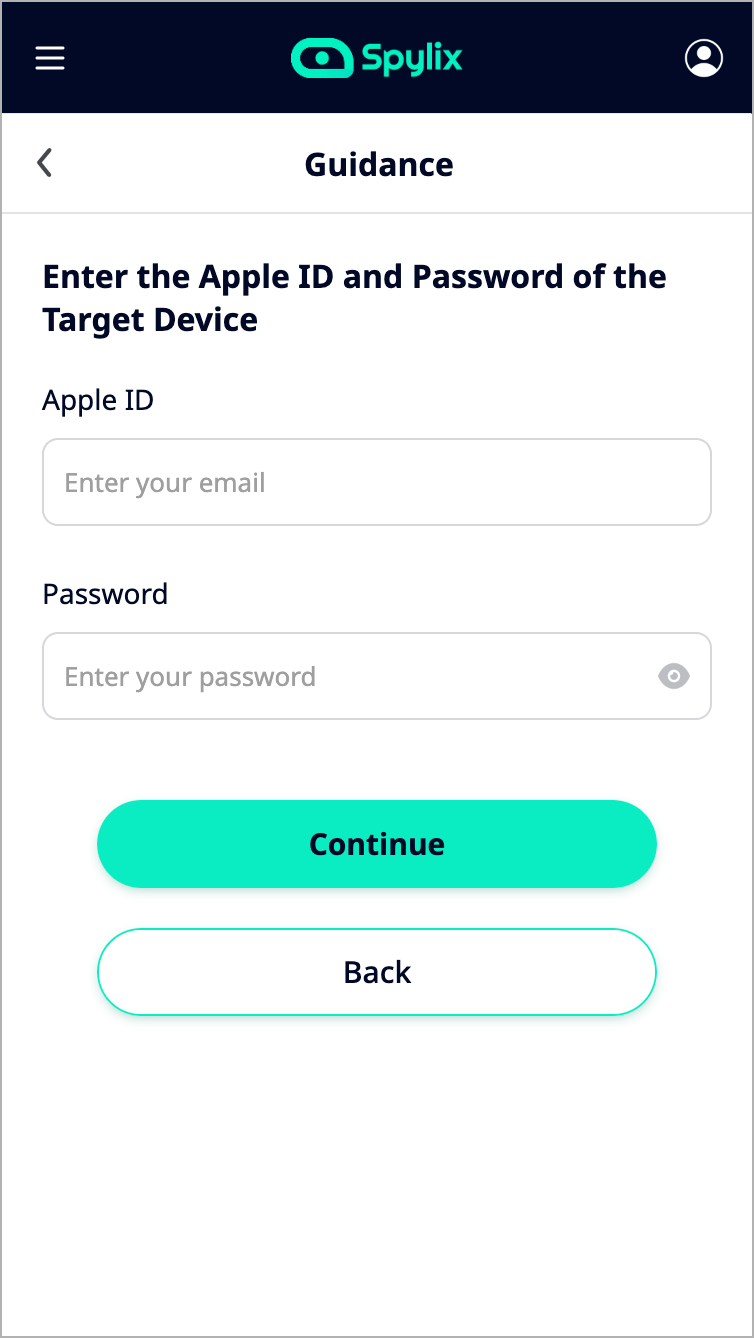 Step 3: Track The iPhone Location
Access the web-based control panel before selecting GPS Location to review the real-time GPS data.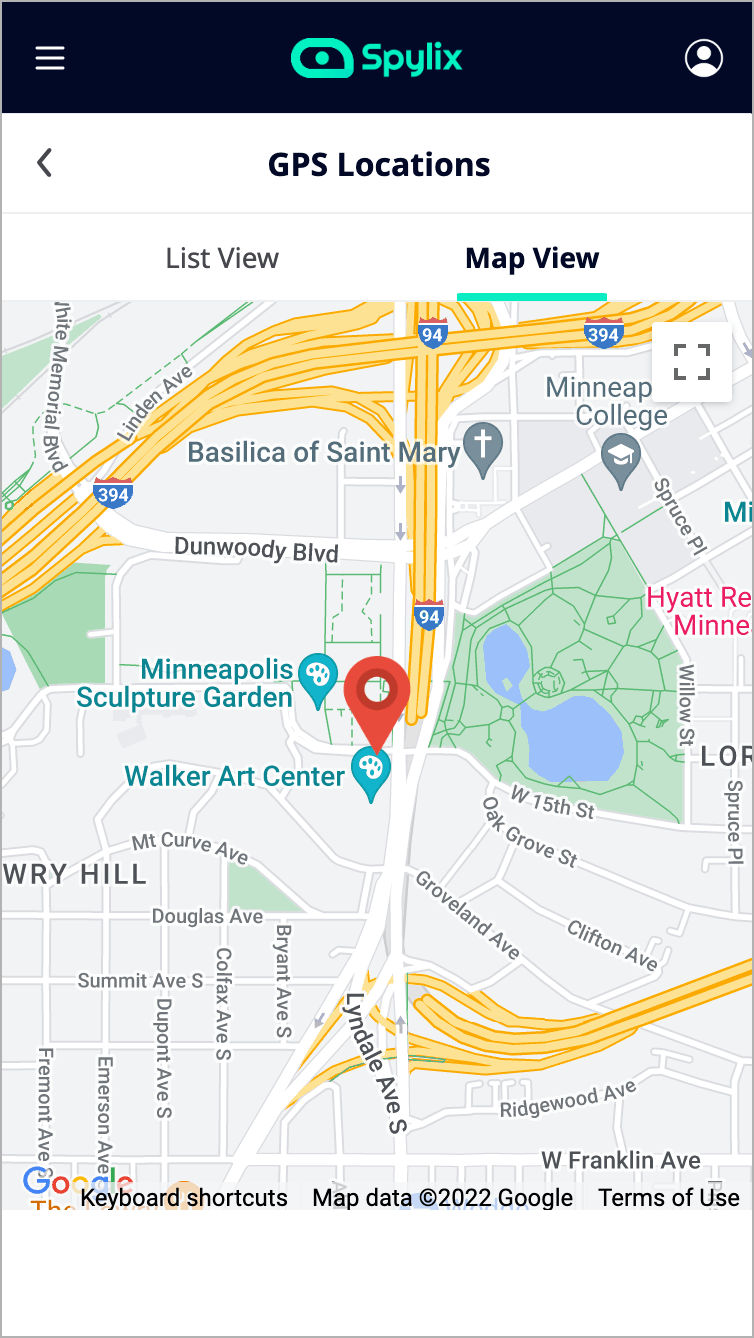 Alt: Track the iPhone location
Why Choose Spylix as The Best Location Sharing Service?
Here are the reasons why Spylix is better than any other location sharing tool:
Spylix offers stealth mode, ensuring your identity remains hidden, and the target user never finds out about being spied on.
Customer support is always available and offers quick and effective solutions to your issues.
There is no need to root/jailbreak the target phone; you can easily set up the app without acquiring any new technical skills.
Part 9: Glympse VS Spylix
Here is a thorough comparison highlighting the highs and lows of Glympse and Spylix. This will surely help you decide which location tracking service is best for you:
Similarities
Both Glympse and Spylix allow real-time location sharing.
Both apps are compatible with Android and iOS devices.
Differences
Glympse doesn't offer stealth mode, while Spylix keeps your identity anonymous throughout the monitoring process.
Spylix provides detailed location history. On the other hand, Glympse only displays the last 10 minutes of location history.
Spylix offers geofencing alerts and is suitable for parental control, while Glympse lacks these features.
Spylix is a comprehensive cell phone tracking app, while Glympse is limited to location-sharing.
Conclusion
This Glympse app review has shared every minute detail of the service. It is sometimes handy, but you can not use the app to perform parental control duties.
Plus, the inability to provide stealth mode makes it an undesirable option.
It is where Spylix becomes an effective alternative, with advanced tracking features, cross-platform compatibility, and stealth mode.
Ultimately, it is up to you to decide which app is best for you!