Have you ever stumbled upon Spy Dialer and find yourself pondering its accuracy?
Fear not, because this article is going to be your one-stop-shop for all things Spy Dialer! We're going to dive headfirst into the ins and outs of this online platform, dissecting its accuracy like a pro.
We won't stop there, though! We'll also dig into the features this bad boy offers, touch upon any limitations, and throw in a handful of alternatives for those of you who like to keep your options open.
So, whether you're all about that personal use or you're on the hunt for a top-notch tool for your professional endeavors, this review is here to help you decide if Spy Dialer is the real deal.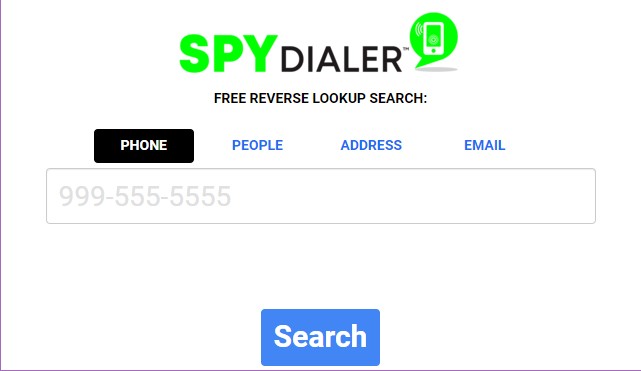 Part 1: What is Spy Dialer?
In the realm of reverse phone lookup services, you may have encountered Spy Dialer. So, what exactly is it?
Spy Dialer is an online platform specializing in providing reverse phone lookup services.
This means that when you have a phone number but lack information about its owner, Spy Dialer steps in to assist.
The platform meticulously searches its database to find a match for the number. If successful, it presents you with the name associated with that number and any additional details available, such as the individual's address or email.
Now that you have a clear understanding of Spy Dialer, stay tuned for more insights.
Part 2: How Does Spy Dialer Work?
We've established that Spy Dialer is a reverse phone lookup service, but how exactly does it operate?
First, navigate to the Spy Dialer website and input the phone number you wish to investigate into the search bar.
The platform will then initiate a thorough search of its database for a match. If successful, it will display the name linked to that number, along with any supplementary details available, such as the person's address or email.
It is crucial to bear in mind that not all phone numbers are included in Spy Dialer's database, so there is a possibility that you may not obtain the desired information.
Furthermore, Spy Dialer refrains from providing information on mobile phone numbers, as they are deemed private and safeguarded by law.
Part 3: The Compatibility of Spy Dialer
Spy Dialer boasts compatibility with an array of web browsers and devices, encompassing desktop computers, laptops, tablets, and smartphones alike.
Crafted to be mobile-friendly, the platform offers convenience by allowing usage on the go, as long as an internet connection is present.
However, it is essential to acknowledge that Spy Dialer relies on internet connectivity to function.
Additionally, certain users may experience limitations in accuracy, particularly when the phone number in question is not present in Spy Dialer's database.
Part 4: The Key Features of Spy Dialer
Although Spy Dialer primarily serves as a reverse phone lookup platform, it distinguishes itself from its competitors through several unique features.
Its ability to deliver information on landline phone numbers is particularly noteworthy, as this information is not always readily accessible through other services.
Furthermore, Spy Dialer extends its offerings with the People Finder feature, capable of providing a person's background history.
The platform also includes Address Lookup and Email Search functions, allowing users to uncover more details about an individual by inputting specific personal data.
These features position Spy Dialer as a comprehensive and invaluable resource for users seeking information about others.
Part 5: The Pricing of Spy Dialer
One of the most appealing aspects of Spy Dialer is its cost-free nature. Yes, you read that correctly - users can search for phone numbers and obtain results without spending a cent.
In contrast to other services that may impose fees, Spy Dialer offers a completely free and user-friendly platform.
Part 6: Is Spy Dialer Accurate?
The precision of Spy Dialer's results may fluctuate depending on the phone number in question and the data present in its database.
Some users have encountered instances of incorrect or outdated information, while others have had more satisfactory experiences with the platform.
Part 7: The Pros and Cons of Spy Dialer
Here are some pros and cons to consider:
Pros:
It's completely free to use, with no hidden fees or subscriptions.
It's easy to use and provides quick results.
It can provide information on landline phone numbers, which are not always available through other services.
It can help identify unknown callers and verify the information.
Cons:
Its accuracy can vary depending on the phone number searched and the information in its database.
It may not provide information on mobile phone numbers, considered private and protected by law.
It may not have information on all phone numbers, especially those less commonly used.
It may provide outdated or incorrect information in some cases.
Part 8: The Best Alternative for Spy Dialer – Spylix Phone Number Tracker
Even though the platform is free, the inaccurate results and the limited tracking features make Spy Dialer a poor choice!
So, if you still aim to track someone's phone activities, call records, and location, we recommend using Spylix!
Why is it the best alternative?
Continue reading this section for the details!
Key Features of Spylix Phone Number Tracker
With Spylix, you can utilize the following tracking features:
Learn the details of incoming and outgoing calls, including the name and number of the caller.
View the time when the calls occurred.
Track the target user's location online
Check the target user's SMS history and find out the sender and receiver information, like their name, number, and profile picture.
How to Monitor Children Online?
One of the top features of Spylix is that it lets you monitor your loved one's (kid's) location in real-time. You can check their history of visited places with timestamps and more!
So, how to enable this feature?
Follow the installation steps as mentioned below:
Monitor the Android Device with Spylix
Step 1: Create a Free Account
On Spylix's website, make a new account for free by only entering your email address.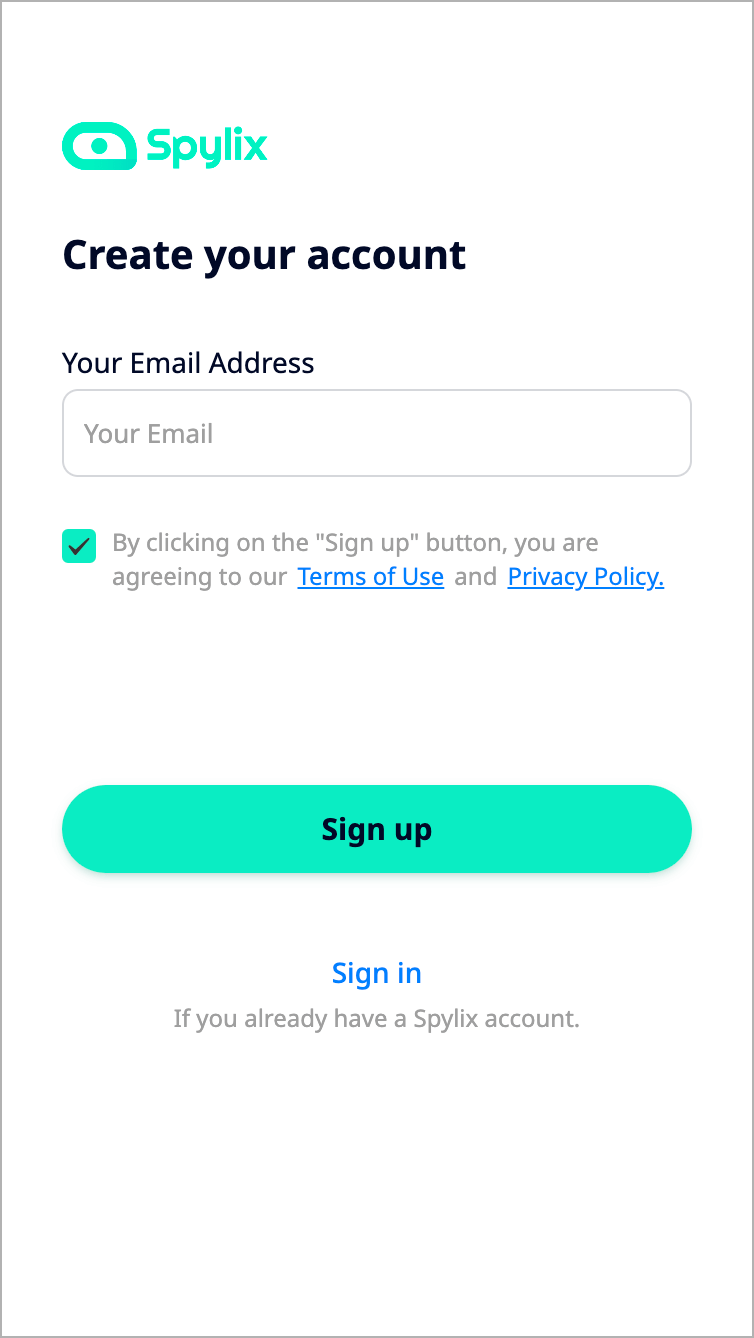 Step 2: Install the App
Set up the Android app on your child's device. Only follow the guidelines on your account.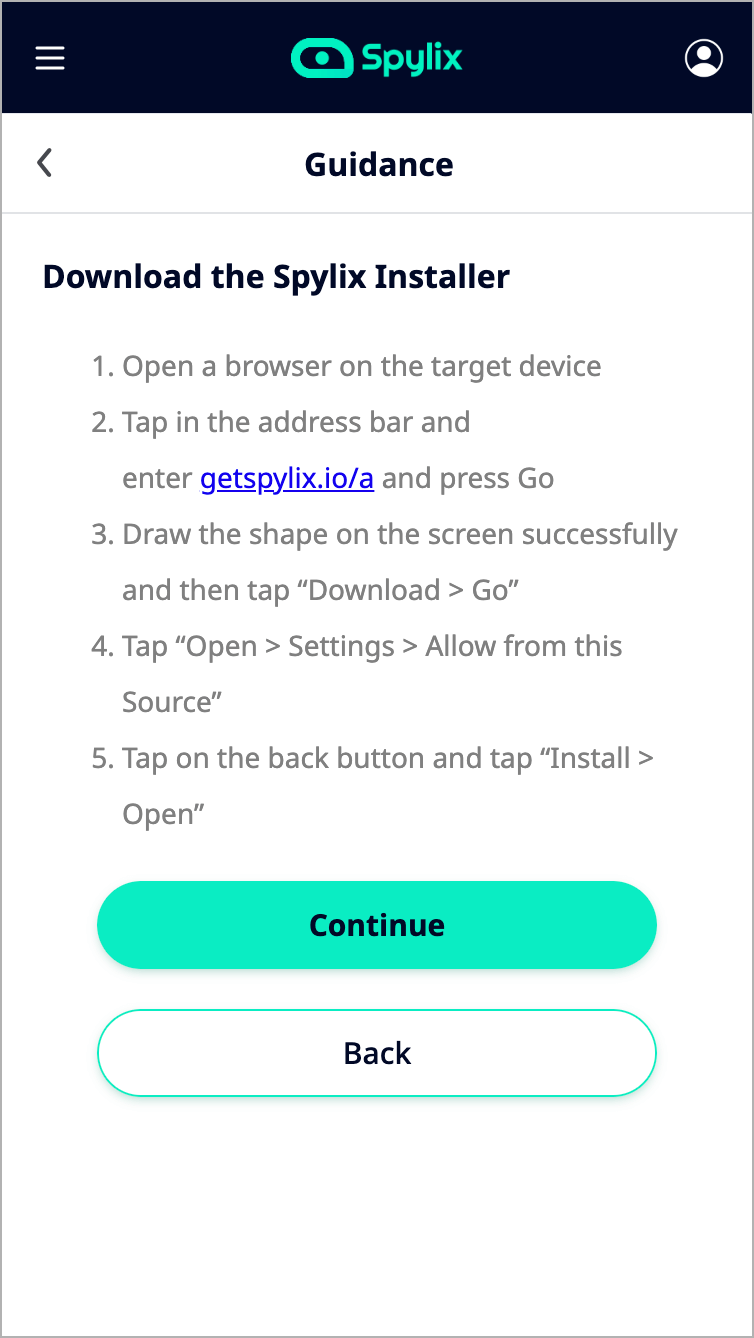 Step 3: Monitor Your Child's Android Device Location
Access the web-based control panel. Under General Features, tap GPS Locations to check the real-time location.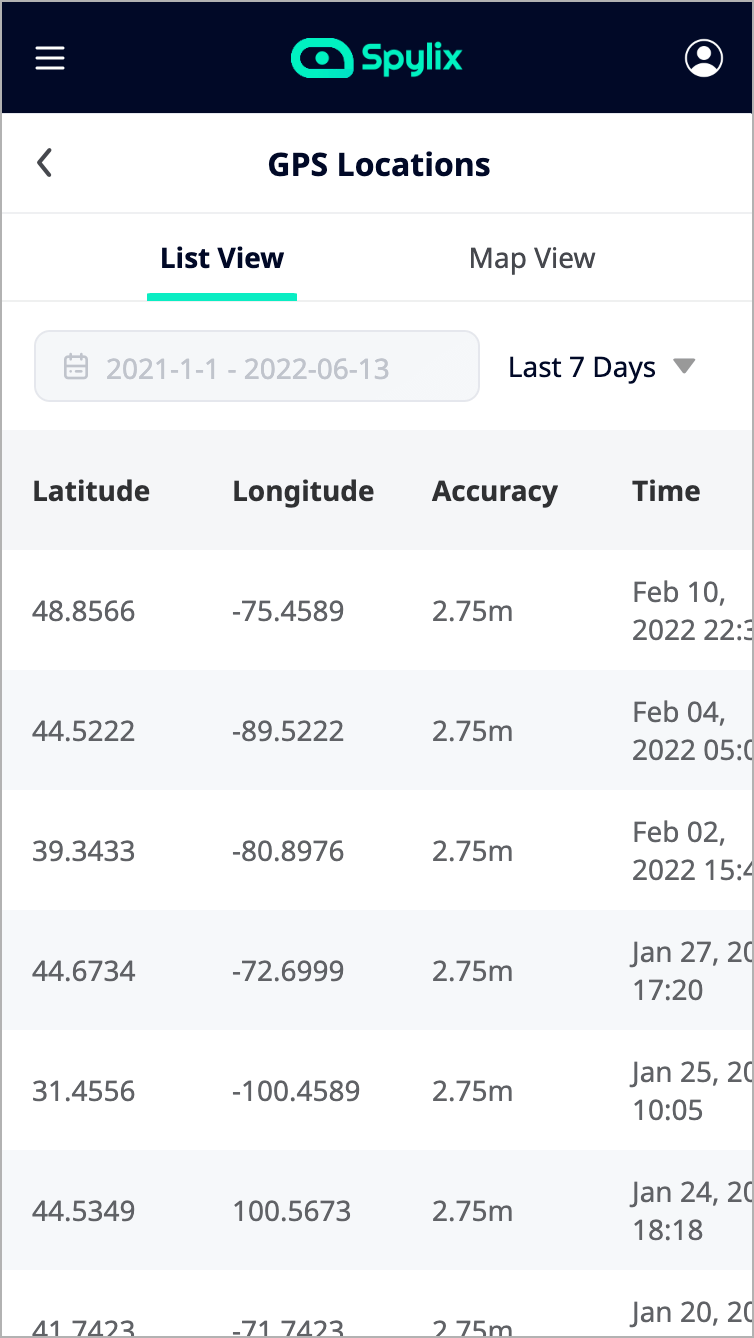 Monitor the iOS Device with Spylix
Step 1: Register
Visit the Spylix website, and tap Sign Up Free to make a new account by only entering your email address.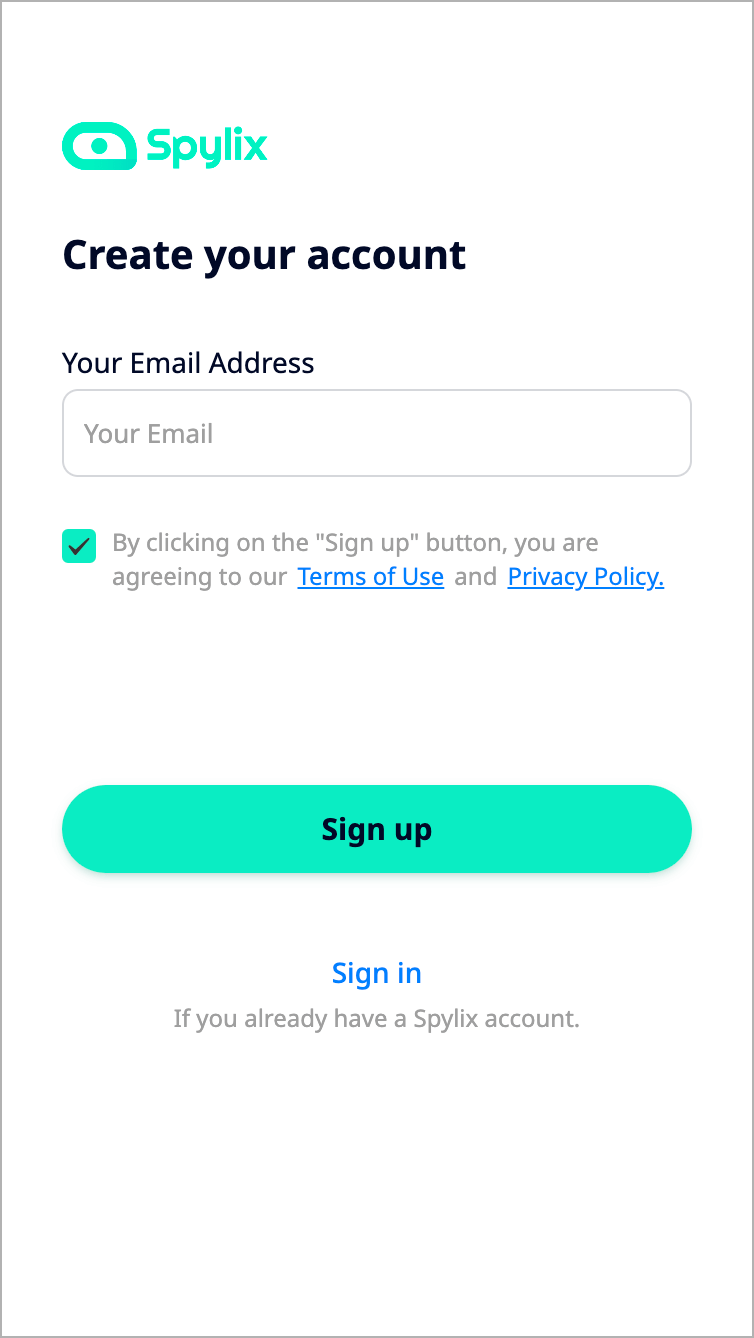 Step 2: Enter iCloud Details
Provide your child's iCloud account credentials used on their iOS device.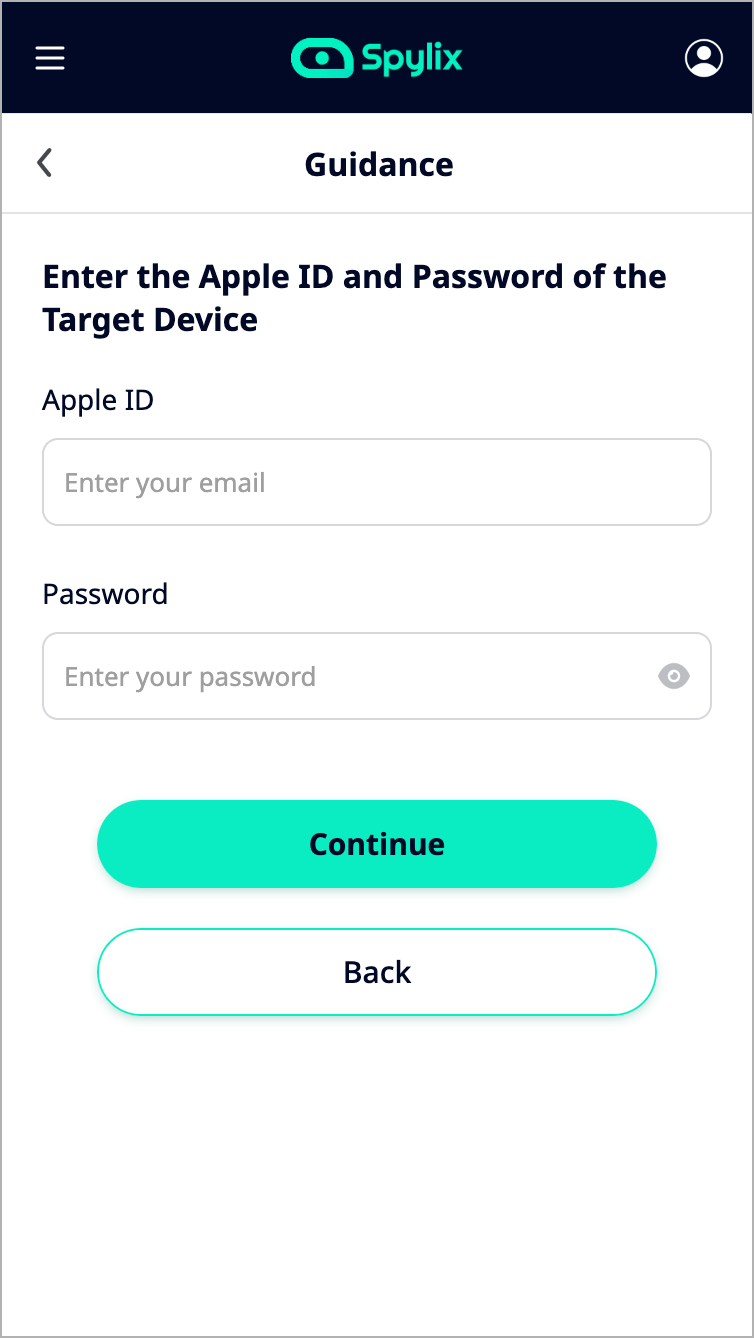 Step 3: Monitor Your Child's iOS Device Location
Go to the online control panel. Click GPS Locations under General Features to view the details.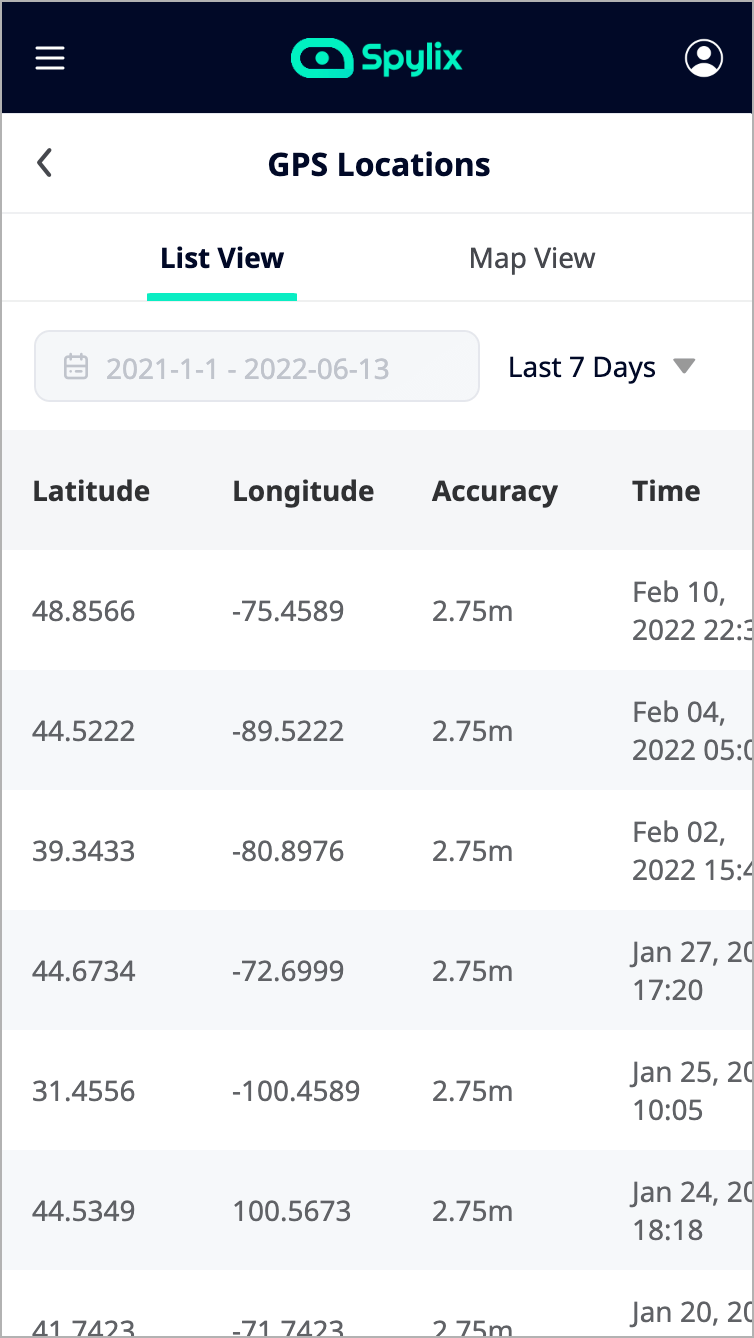 Why Choose Spylix as The Best Phone Number Tracker?
With a multitude of phone tracking features, Spylix is a much better choice than Spy Dialer. It is easy to install, ensures anonymity, provides cost-effective pricing plans, and has cross-platform compatibility.
Moreover, customer support is highly responsive and available to you 24/7 without any delay.
Part 9: Spy Dialer VS Spylix
To further compare Spy Dialer and Spylix phone number tracker, here's a table highlighting their similarities and differences:
| Feature | Spy Dialer | Spylix Phone Number Tracker |
| --- | --- | --- |
| Type of service | Reverse phone lookup | Complete phone monitoring |
| Search process | Enter the phone number to search the database | Enable the service on the target phone for remote tracking |
| Database coverage | Limited to landline numbers and some information | Comprehensive and up-to-date database |
| Accuracy | May vary depending on the database and number searched | Provides accurate and reliable results |
| Mobile phone numbers | Does not provide information on mobile phone numbers | Can provide information on mobile phone numbers |
| Additional features | People finder, address lookup, email search | SMS tracking, call tracking, location tracking, browser history tracking, social media spying, and more |
| Pricing | Completely free | Offers cost-effective pricing plans |
| Customer support | Non-existent | Highly responsive and available 24/7 |
Overall, Spylix Phone Number Tracker provides a more comprehensive and accurate service compared to Spy Dialer.
Conclusion
In conclusion, Spy Dialer can be a helpful tool for identifying unknown callers or verifying information, especially since it is free to use.
However, it's important to keep in mind that its accuracy can vary, and it may not provide information on all phone numbers or mobile phone numbers
If you're looking for a more accurate and reliable phone number tracker, Spylix is an excellent alternative.
It provides advanced search capabilities and accurate results. It also offers additional features such as SMS tracking, call tracking, and location tracking, which can be very helpful for monitoring children or loved ones.