There is no doubt that your child needs the internet and digital devices such as mobile phones and computers to keep up with the modern standards of education and communication.
However, unsupervised access to such mediums leaves them vulnerable to threats like cyberbullying, harassment, stalking, and whatnot.
For this reason, it is necessary for a parent to employ parental control tools to monitor their activities and ensure their safety.
However, since so many services are available, you might get overwhelmed with which service to pick.
Today, we will review the ins and outs of the Family Orbit app. Whether it is worth the effort and whether there is a better alternative to it.
Continue reading!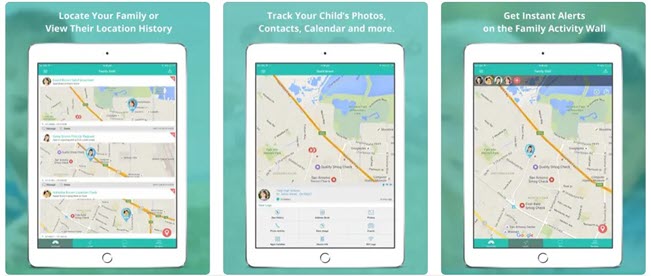 Part 1: What is Family Orbit?
As shared in the intro section, Family Orbit is a parental control application that enables parents to keep an eye on their children remotely and secretly via an online control panel.
Parents can easily determine what is going on with them by reviewing all of the child's in-phone activities via the Family Orbit app. If something isn't right, appropriate action can be taken before it is too late.
Part 2: How Does Family Orbit Work?
A parental control app should be easy to install and manage. It is primarily because many parents either lack advanced technical skills or simply do not have sufficient time to learn how to work around such an app.
Family Orbit is quite easy to enable on the child's Android or iOS device.
By following the three steps below, you can not only save time but instantly start tracking the kid's phone on the go:
Step 1: Sign Up
Create a new account using your email address. Select your preferred pricing plan here.
Step 2: Install Family Orbit
Now, follow the instructions shared by Family Orbit to privately install the app on the Android device.
On the other hand, you do not have to enable any app on the iPhone or iPad. Just enter the kid's iCloud account details to access their backup data.
Step 3: Monitor The Child's Phone
Log in to the online control panel to review the child's real-time activities.
Part 3: The Compatibility of Family Orbit
Compatibility is vital in providing a parental control app's efficiency.
If it doesn't work on the standard Android or iOS versions, then it automatically points to the fact that the service isn't suitable, and you better pick an alternative.
Luckily, Family Orbit is compatible with most devices.
Currently, you can track your child's iPhone if iOS 9 to iOS 15 is running on the device.
As for Android, the app can efficiently function on versions 4.4 to 12.
Part 4: The Key Features of Family Orbit
One of the top features of Family Orbit is that it offers a free trial for 7 days to thoroughly test the features, compatibility, interface, and customer support. If you remain unsatisfied, you can unsubscribe from it.
Some other features are as follows:
GPS Tracker – Check the live location of your child
Text Messages – Verify if your child isn't involved in sexting or getting cyberbullied
Websites – Check their browsing history on the phone
Address Book – Review their contact list and see what type of people they interact with
WhatsApp – Read the chats on their WhatsApp account
Geofencing – Setup invisible boundaries on what places your child shouldn't visit and get notified if they do

Part 5: The Pros and Cons of Family Orbit
No review is complete without discussing the pros and cons of the product, and this blog is no different.
The following pros and cons will help you decide whether the Family Orbit app is the best fit for you:
Pros:
Free Trial – Not many apps offer a free trial, but it isn't the case with Family Orbit. The app offers a 7-day free trial to learn how to use the parental control features and whether it is the right app for you!
Cross-Platform Compatibility – The service can monitor both Android and iOS devices without any prerequisites. It supports most software versions.
Monitor Multiple Devices – Using just a single account, you can monitor up to 5 different devices your child manages. This way, you can completely keep track of all their activities.
Cons:
Limited Social Media Tracking – Children have moved from conventional calls and texting. Now, they conduct such things via their social media accounts. Unfortunately, Family Orbit only tracks WhatsApp activities. This parental control service cannot monitor apps like Snapchat, Instagram, Messenger, etc.
Limited Features – Basic features like the App Blocker are inaccessible on Family Orbit, which is a significant disadvantage. You may want to learn what type of content your child consumes and block it if inappropriate.
Part 6: How Much Is Family Orbit?
Currently, the Family Orbit app offers these three packages once the 7-day trial is over:
1 month: $19.95 per month
3 months: $13.32 per month (You will be billed at $39.95)
1 year: $7.49 per month (You will be billed at $89.95)
You can cancel all of the pricing as mentioned above plans at any time. Also, every package lets you monitor a maximum of 5 devices simultaneously.
Part 7: Is Family Orbit Hidden?
Unfortunately no!
Since the app is accessible on the official Apple App Store and Google Play Store, it means hidden mode cannot be enabled on the target device. The icon will remain visible, and the child can easily detect it.
So, the chances of anonymously tracking the child's online activities are limited.
Part 8: How Do I Delete Family Orbit?
There is no need to delete any app to stop iPhone tracking. Simply go to your account settings, and remove the child's device.
Go to the Settings menu for Android and locate the Device Admin option.
Disable the Device Admin Privilege of Family Orbit.
Next, open the Apps Settings and tap the Family Orbit icon.
Uninstall it accordingly.
On the other hand, you can long-press the Family Orbit app icon on the child's Android phone home screen before tapping Uninstall.
Part 9: The Best Alternative for Family Orbit – Spylix Parental Control App
The drawbacks of Family Orbit are too significant to overlook. If you cannot enable stealth mode to track your child, then there is no point in monitoring their activities.
They can quickly delete the app and go out of their way to show you everything is fine with them, even when it isn't.
So, it is better to opt for an alternative, and we recommend Spylix.
This app offers stealth to monitor the child's phone activities without them knowing. The app icon won't be visible on the phone. Plus, no software installation is needed to track the iOS activities. The app is incredibly easy to use.
Top Features of Spylix Parental Control App
Spylix offers a wide variety of parental control features. We have shared some key ones here:
Location Tracking
Text Messages and Call Logs Tracker
Keylogger
Geo-fencing
App and URL Blocker
Screen Recorder
Browser History Spying
In addition, you can comprehensively monitor your child's social media activities on all the popular apps, including:
WhatsApp
Snapchat
Instagram
Telegram
Messenger/Facebook
Kik
LINE
Tinder
How to Monitor Kid's Phone for Free?
Here is how you can quickly enable the spying service of Spylix on your child's phone:
How to Install Spylix for Android
Step 1: Create an Account
Visit the Spylix website. Make a new account using your email address.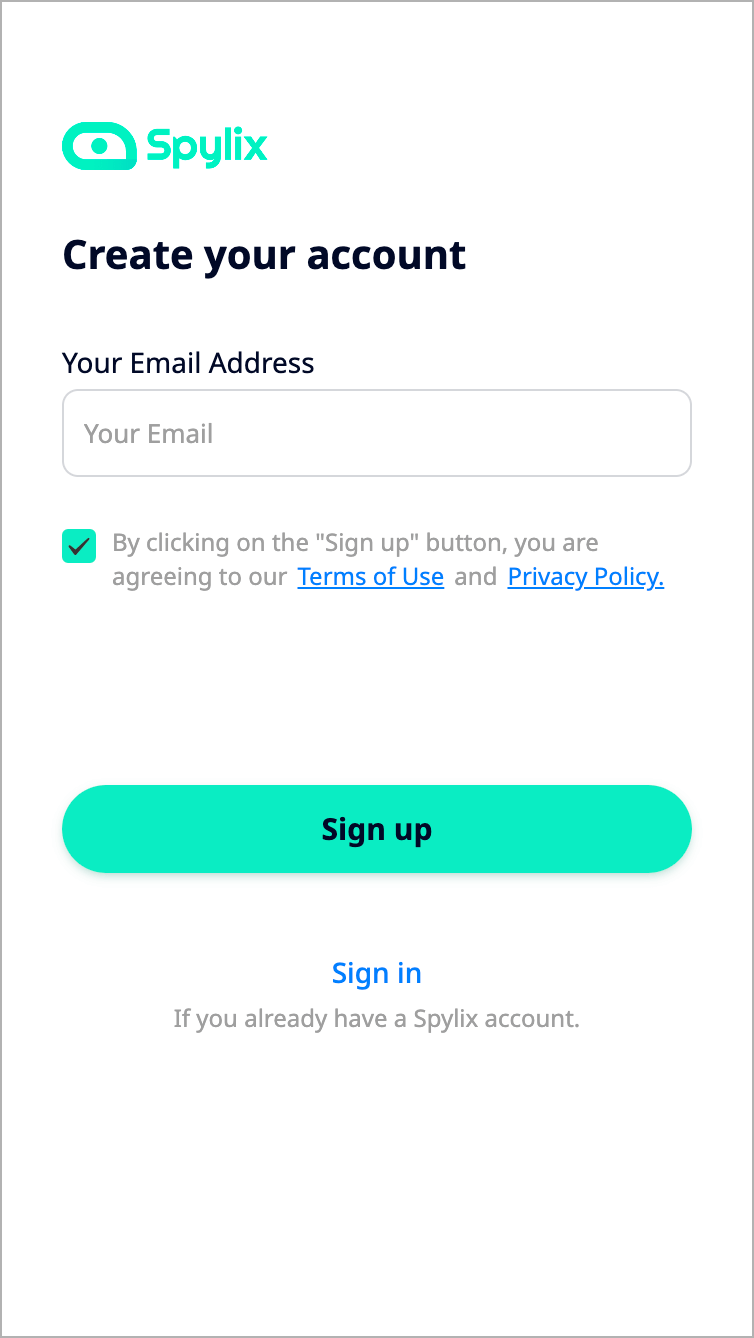 Step 2: Set up The App
Install the Spylix app on the child's Android phone by following the instructions on the screen.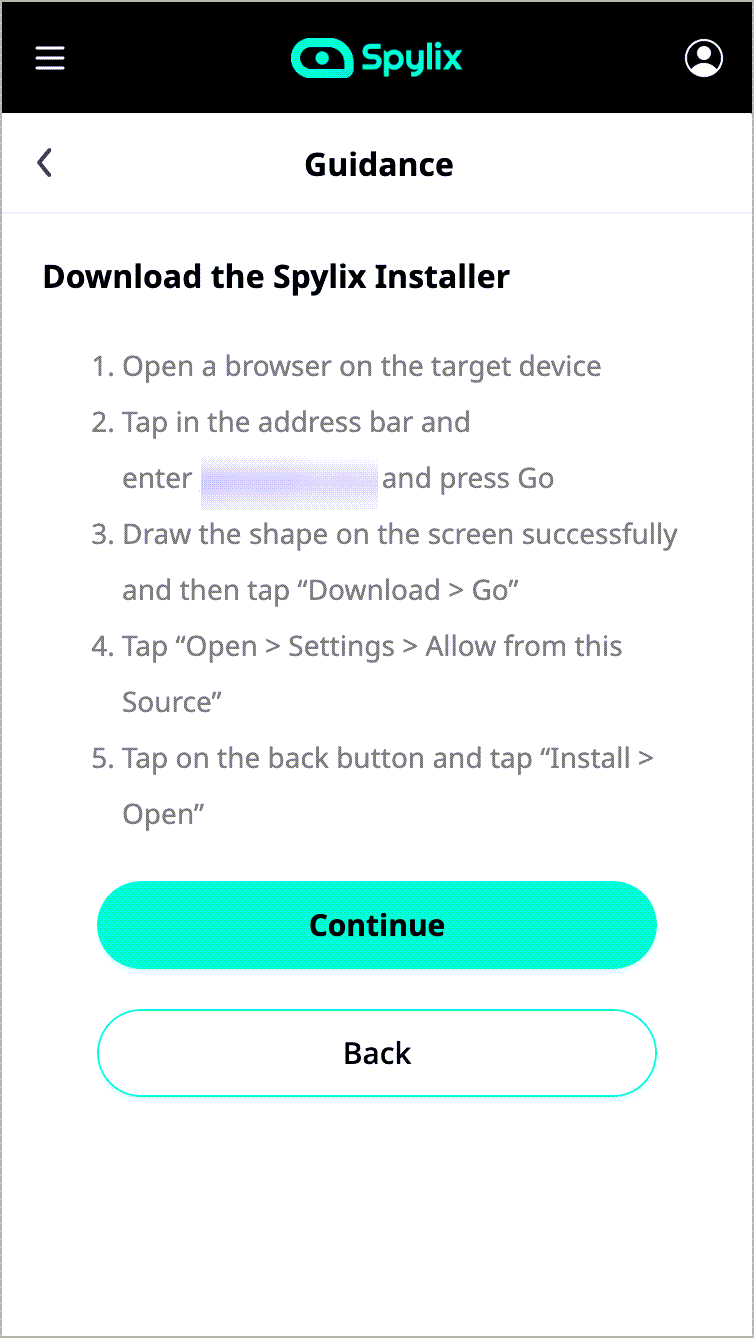 Step 3: Track The Child's Android Device
Access the online control panel and click on any feature to monitor their activities.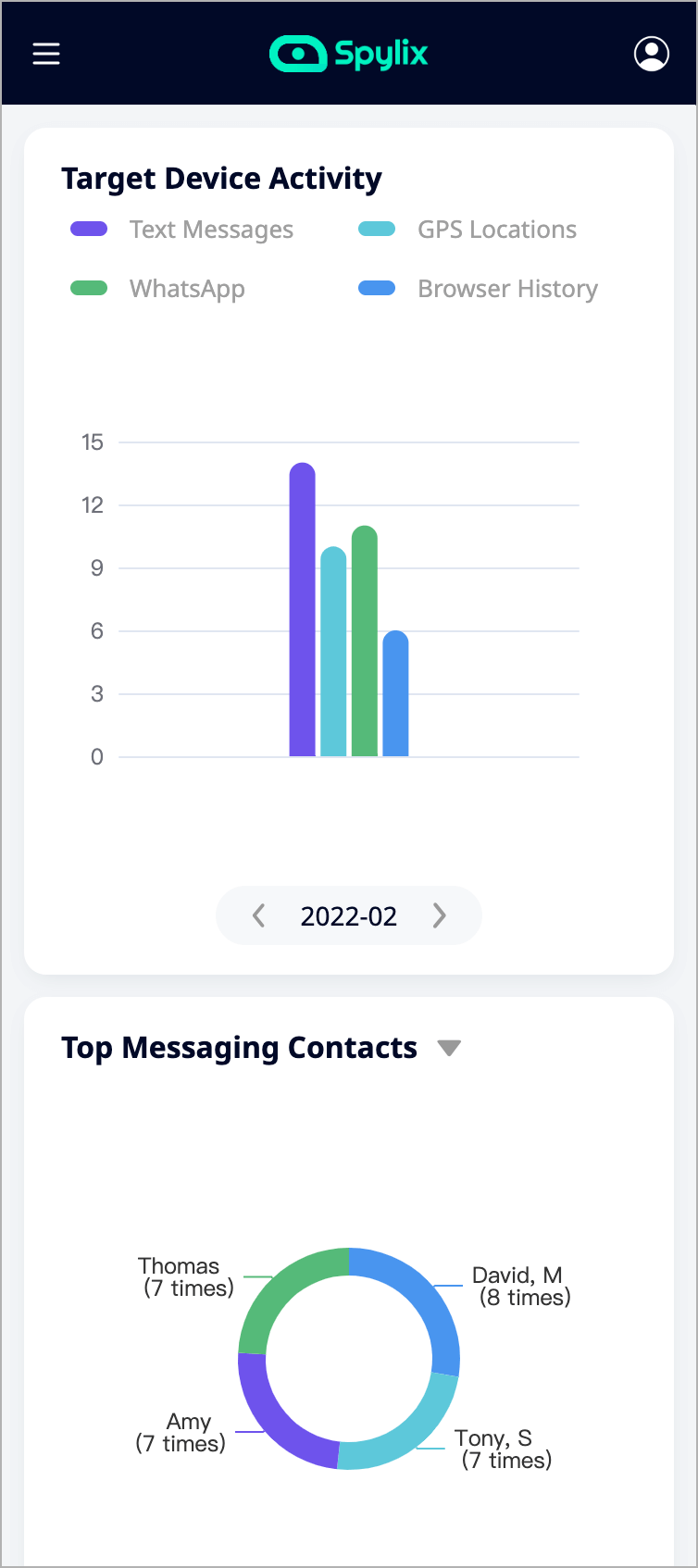 How to Install Spylix for iPhone
Step 1: Sign up for Free
Enter your email address to create a free new account on the official Spylix site.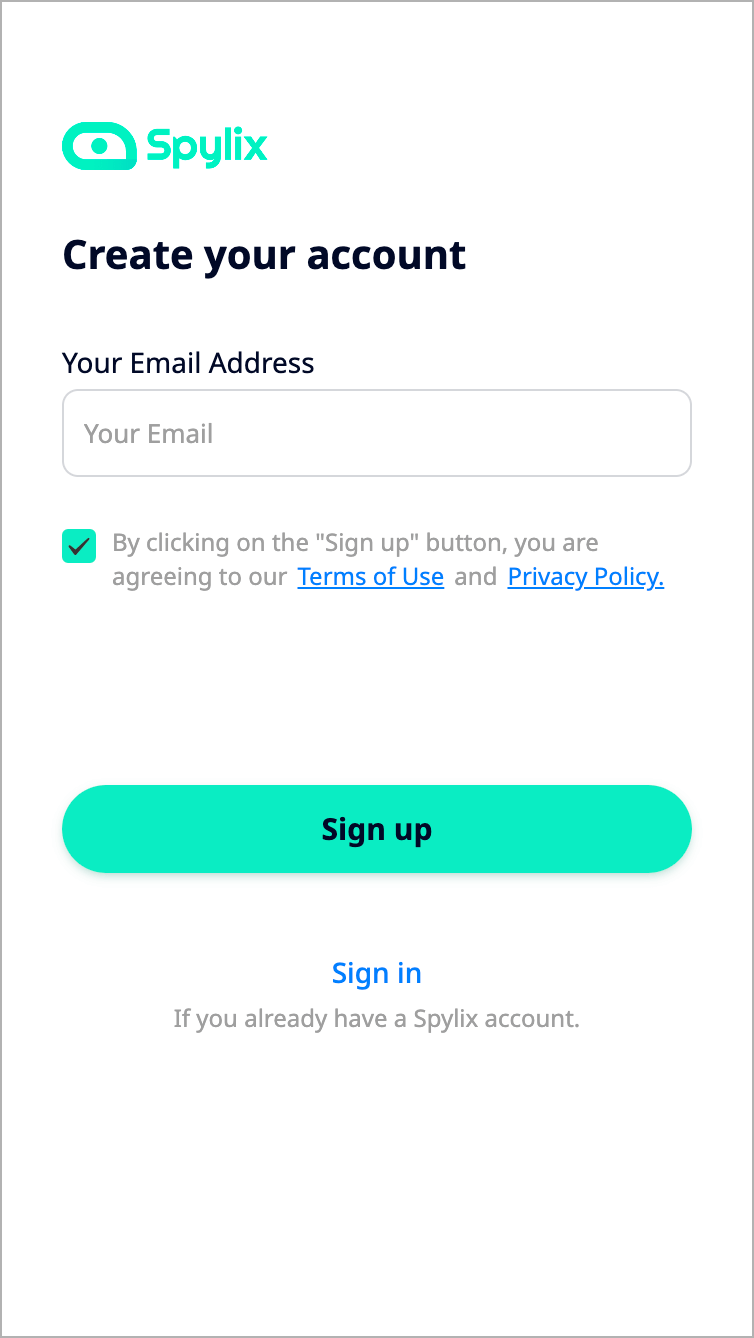 Step 2: Share The iCloud Login Details
Enter your kid's iCloud credentials to verify their device.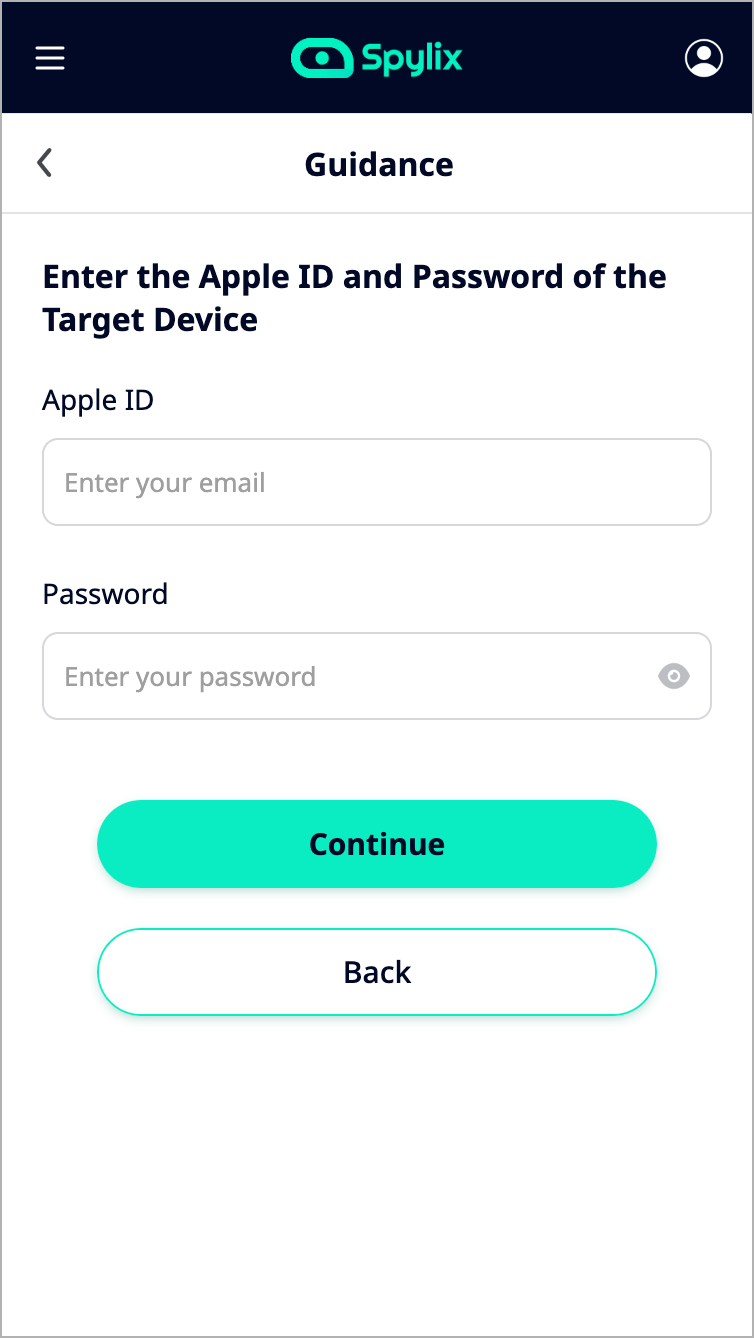 Step 3: Track The Child's iPhone
Visit the web-based control panel and click the relevant feature to monitor the iOS activities.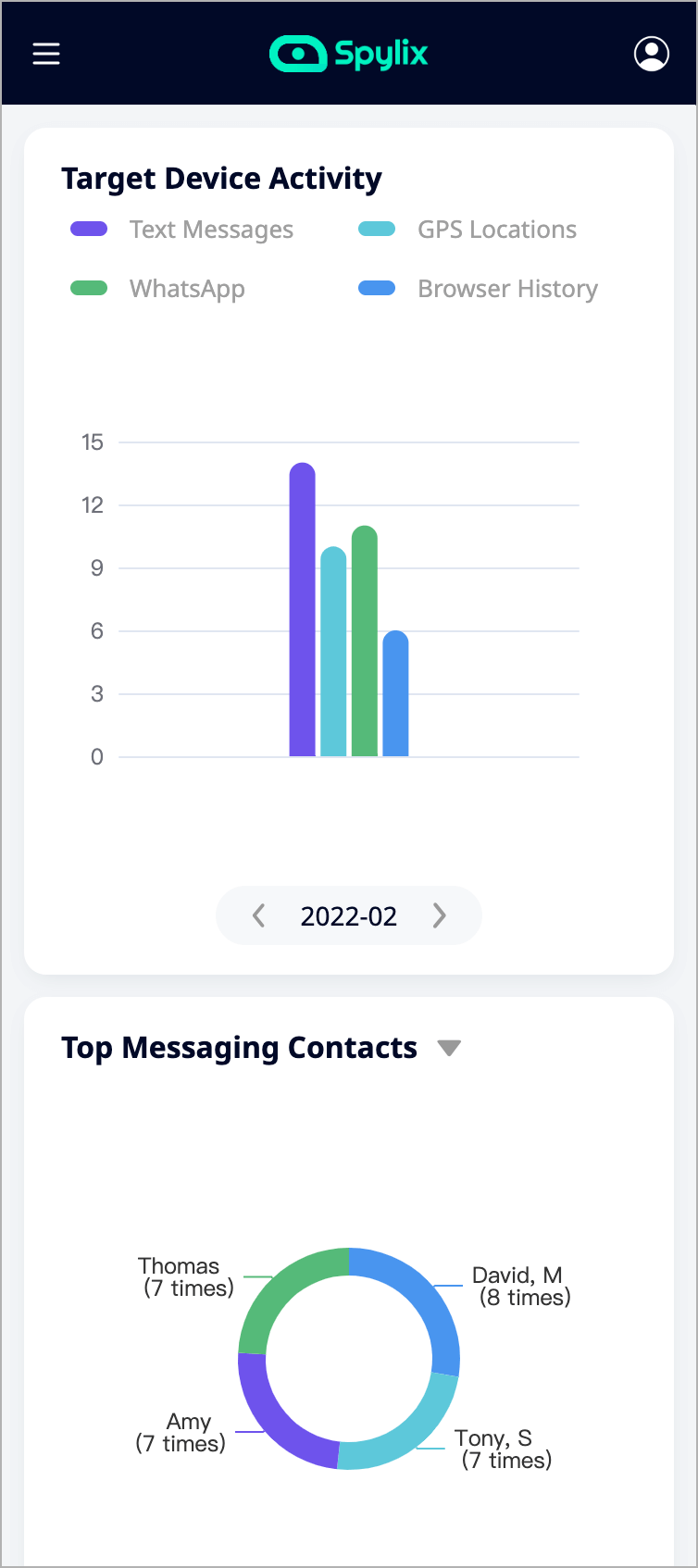 Why Choose Spylix as The Best Parental Control App?
Spylix is a convenient parental control to ensure your child is always safe. It works under stealth mode, offers social media spying, and has cross-platform compatibility.
You do not have to root or jailbreak your kid's phone(ensuring anonymity)
Moreover, customer support is excellent!
Part 10: Family Orbit VS Spylix
Review the following table to clarify which app is the best!
| Feature/Aspect | Spylix | Family Orbit |
| --- | --- | --- |
| Stealth Mode | Yes (hidden, app icon not visible) | No (app icon visible) |
| Installation | Easy for both Android and iOS | Easy for both Android and iOS |
| Compatibility | Android and iOS | Android and iOS |
| Social Media Monitoring | Comprehensive (WhatsApp, Snapchat, etc.) | Limited (only WhatsApp) |
| GPS Tracking | Yes | Yes |
| Text Messages and Call Logs | Yes | Yes |
| App and URL Blocking | Yes | No (basic App Blocker not available) |
| Geofencing | Yes | Yes |
| Keylogger | Yes | Not mentioned |
| Screen Recorder | Yes | Not mentioned |
| Browser History | Yes | Yes |
| Pricing | Budget-friendly | Expensive |
| Customer Support | Excellent | Slow |
Spylix is the stand-out due to its ability to track social media apps and its excellent stealth mode.
Conclusion
This concludes our Family Orbit review!
The app is reliable, but the lack of anonymity, expensive packages, and limitations on social media monitoring make it an unideal choice compared to Spylix.
We hope you understand which service to pick to monitor the child's activities.