Navigating the crowded phone tracking app market can be daunting, with each app vying for the title of "best" and "most efficient". VieSpy is one such contender, asserting its comprehensive capabilities in tracking and monitoring mobile devices.
In this blog post, we'll scrutinize VieSpy's features, cost, and user experience to help you make an educated decision about its suitability as your phone tracking solution.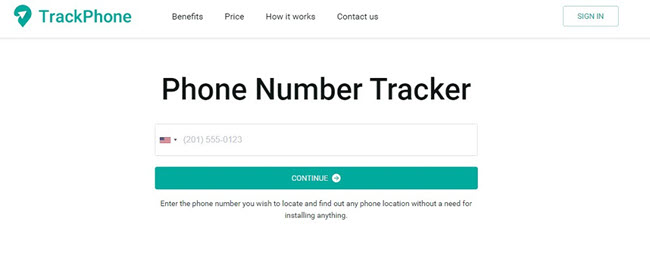 Part 1: What is VieSpy?
VieSpy, a phone tracking app, maintains that it can swiftly locate any phone worldwide by simply entering a phone number.
Additionally, this app provides information about phone numbers from nearly every country.
Part 2: How Does VieSpy Work?
Ever wished to quickly discover someone's location? VieSpy could be the answer! The app assures users that it can unveil the exact location of any entered phone number within moments.
So, how does it operate?
First, navigate to the VieSpy website and enter the phone number you'd like to track. Next, you'll be prompted to complete a secure credit card transaction to unlock the geolocation feature.
Once your payment goes through, provide your phone number to obtain the geolocation details.
That's it! You'll receive a notification displaying the target phone's precise location on a map.
Part 3: The Compatibility of VieSpy
As a web-based phone tracker, VieSpy can be accessed through any internet browser without requiring additional software or app installations.
This versatility makes VieSpy compatible with an array of devices, such as smartphones, tablets, and computers, as long as they're equipped with a web browser and internet connectivity.
VieSpy's compatibility extends to various operating systems, including Android, iOS, Windows, and Mac. Consequently, regardless of your device or operating system, VieSpy enables you to track the location of any phone number.
Part 4: The Key Features of VieSpy
VieSpy is a phone tracking app that offers several unique features.
Firstly, the service is fully compliant with GDPR regulations, meaning that geolocation will only be activated with the consent of the requested person.
This ensures that all parties' privacy and data protection are respected and upheld.
Just visit the website and simply track the location by entering the phone number on the VieSpy website.
Part 5: The Pricing of VieSpy
VieSpy's pricing is both simple and transparent. For only $0.99, you can access the service for 48 hours. Beyond that period, a $39.99 monthly subscription will automatically renew.
This pricing plan caters to a range of tracking needs, whether short-term or long-term, adapting to individual preferences.
The 48-hour trial also serves as an inexpensive way for users to evaluate the service before committing to a monthly subscription.
Part 6: Does VieSpy Actually Work?
VieSpy has proven itself to be effective, with users expressing satisfaction after successfully tracking their desired phone numbers.
The app's streamlined and easy-to-navigate interface allows users to effortlessly enter the phone number they wish to locate and receive real-time location information.
However, it doesn't have a 100% success rate.
Part 7: The Pros and Cons of VieSpy
We have highlighted the pros and cons of the VieSpy platform here. Check the list out!
Pros of VieSpy:
Simple and user-friendly interface.
No software installation required.
Web-based service, accessible from any device with a web browser.
Fully compliant with GDPR regulations, ensuring data privacy and protection.
Offers a low-cost trial period to try the service before committing to a monthly subscription.
Cons of VieSpy:
Accuracy and reliability may depend on various factors, such as network coverage and device settings.
Limited capabilities
No free version or demo available.
The subscription cost of $39.99/month may be considered high by some users.
Part 8: The Best Alternative for VieSpy – Spylix Phone Tracker
VieSpy limits itself as a phone tracker, nothing more, nothing less!
The information may be inaccurate or incomplete.
So, if you aim to receive a complete report on the specific user's phone activities, such as their chats, phone records, social app activities, etc., try Spylix.
This comprehensive phone tracker lets you know what the other user is doing on their Android or iOS device on the spot without them knowing.
The reports are easily accessible on its online dashboard, compatible with any modern web browser.
Key Features of Spylix Phone Tracker
The top features of Spylix include the following:
Phone location tracking
Call and SMS monitoring
Social media spying on apps like WhatsApp, Facebook, Messenger, Instagram, Snapchat, and others
Brower activity tracking
Keylogger to monitor sensitive keystrokes, such as passwords
Email tracking
Screen recording
How to Track a Phone?
Here's how you can enable the Spylix app to utilize all the features mentioned above.
Track the Android Device with Spylix
Step 1: Create an Account
Make a free profile on the Spylix website with just an email address. Just visit the official site for this procedure.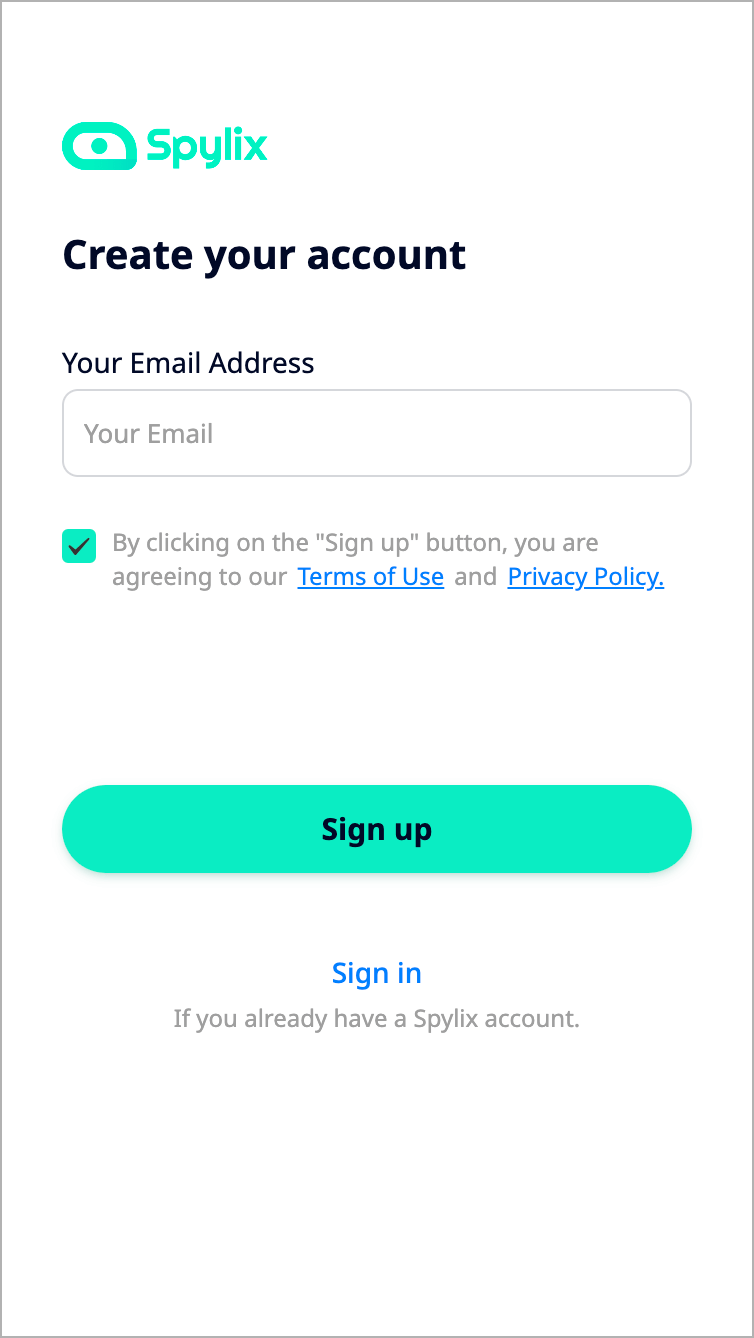 Step 2: Set Up the Phone Tracking App
Install the Spylix app on your phone by following the instructions on your account.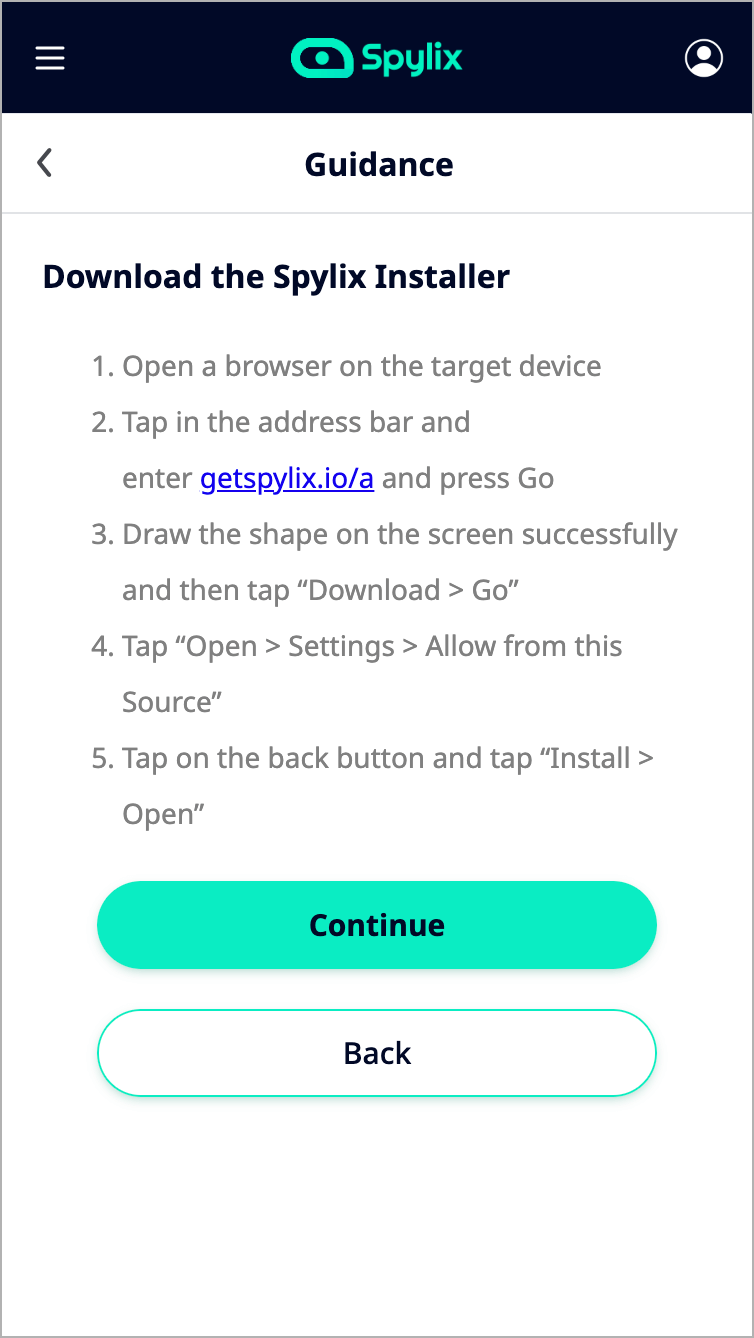 Step 3: Track the Android Phone
Visit the control panel using your browser. Then, tap General Features and select the GPS Locations tab to locate your device.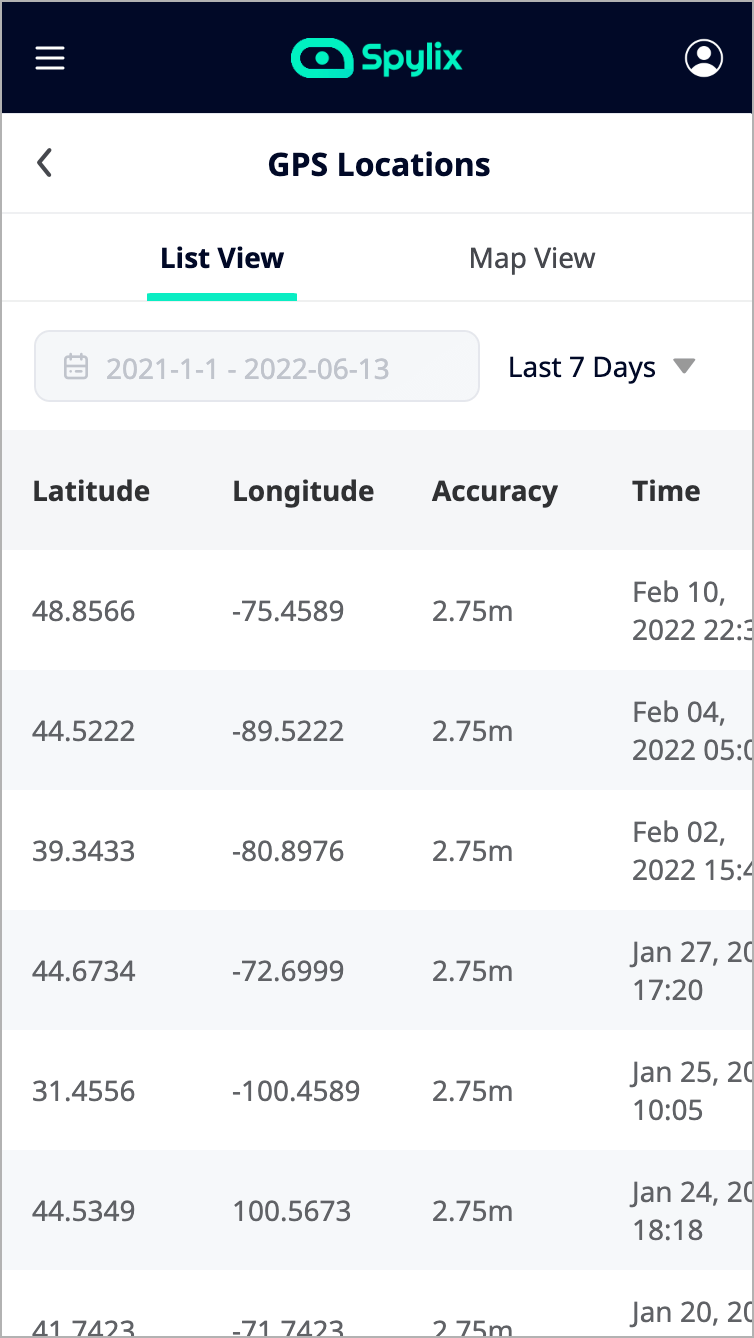 Track the iPhone with Spylix
Step 1: Sign Up for Free
Visit the Spylix website and sign up for a free account by clicking "Sign Up Free" and entering your email address.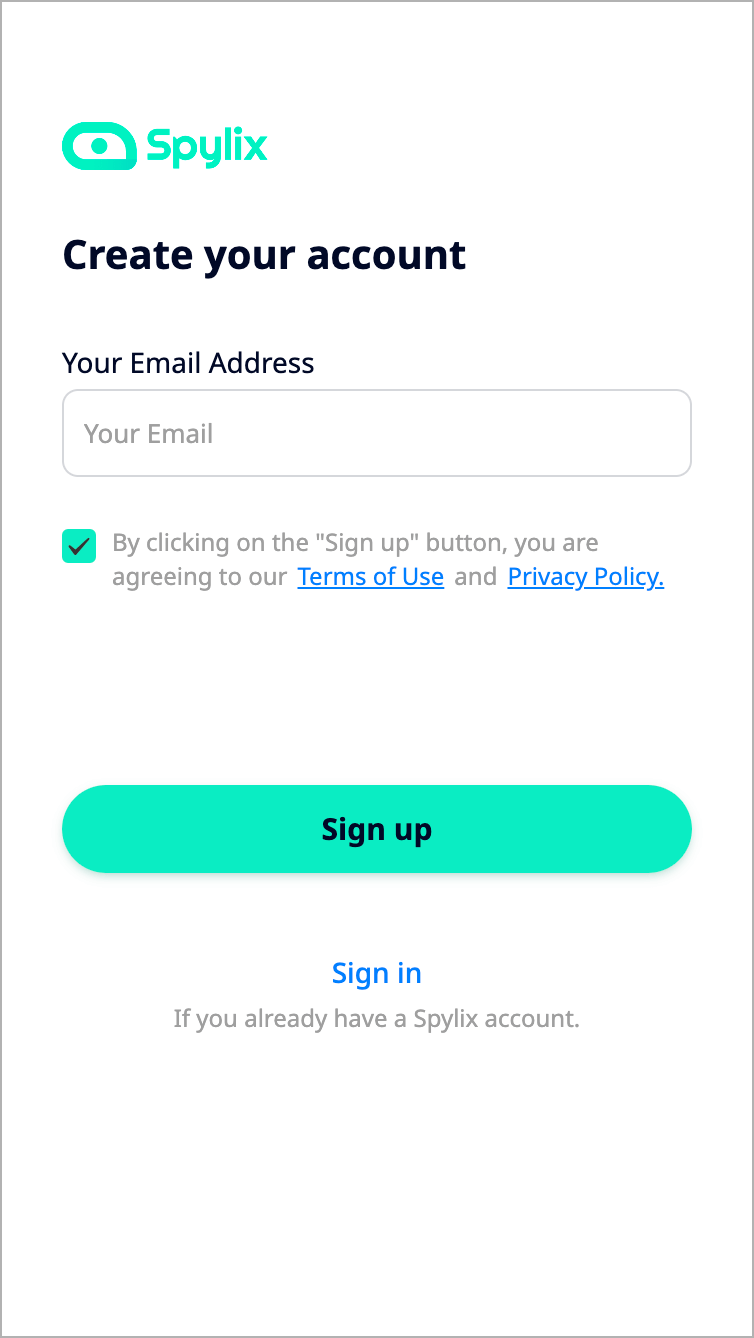 Step 2: Share the iCloud Login Details
Now, enter the target user's iCloud credentials for device verification.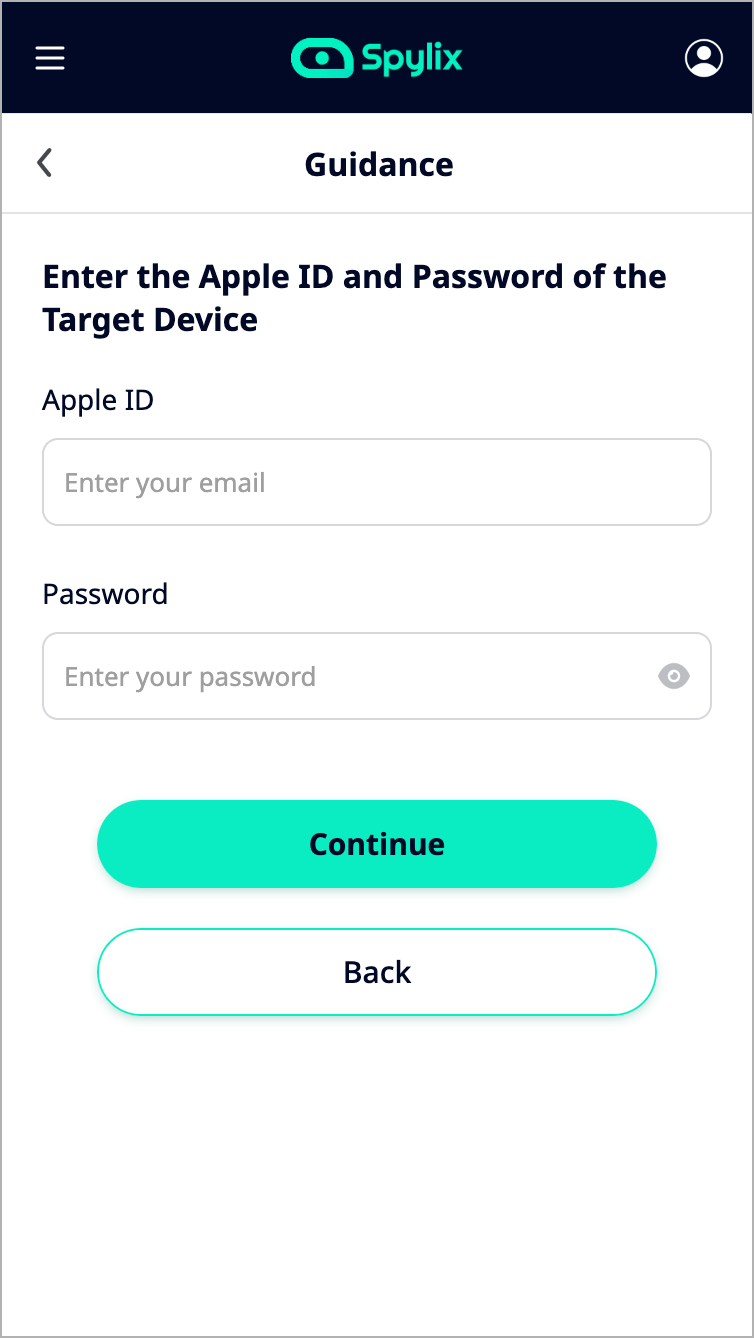 Step 3: Track the iPhone's Location
Access the online control panel and click the General Features section. Then, select the GPS Locations option to view the iOS device's location.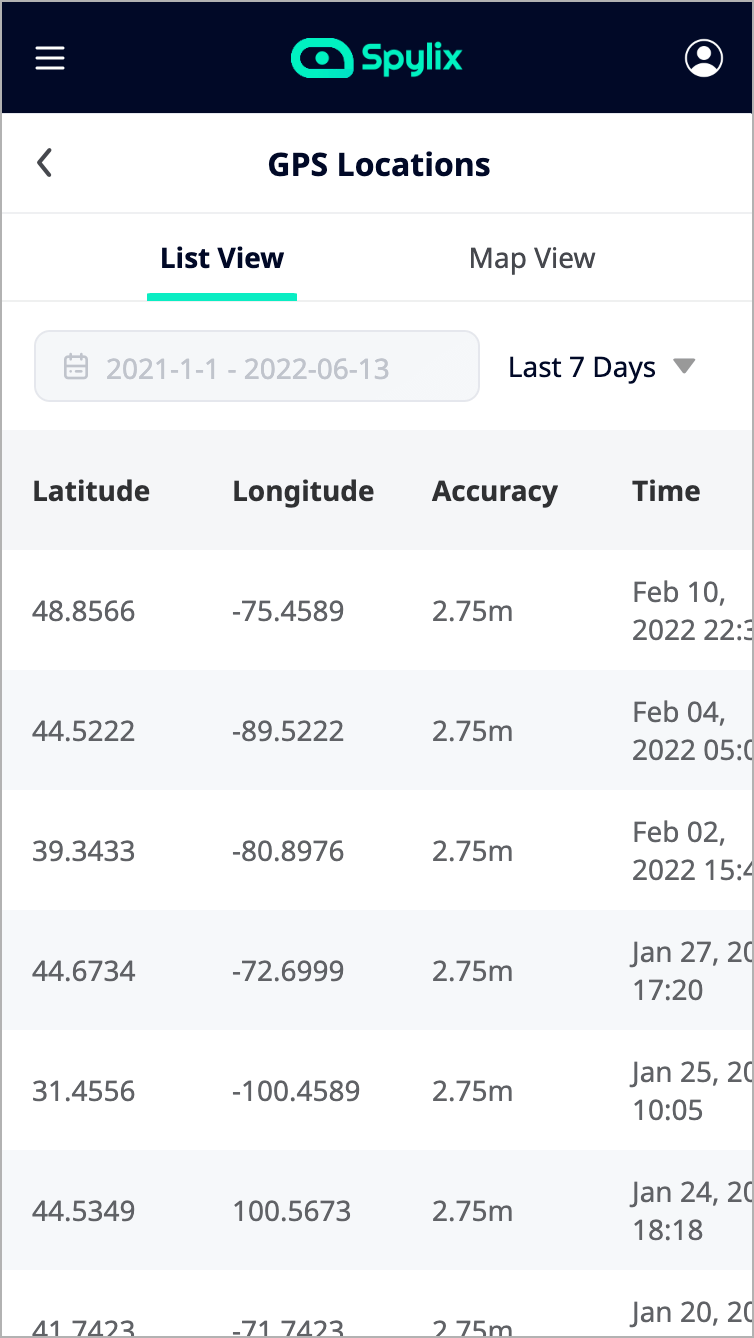 Why Choose Spylix as The Best Phone Tracker?
Spylix is a superior phone tracking solution compared to Spy Dialer, offering an extensive range of advanced features, effortless installation, anonymous usage, affordable pricing plans, and more.
What's more, Spylix's customer support is highly responsive and available round-the-clock, ensuring users receive prompt assistance when needed.
Part 9: VieSpy VS Spylix
VieSpy and Spylix are phone tracking apps offering different features and pricing plans. Below is a comparison table with an emphasis on their resemblances and variances.
| Feature | VieSpy | Spylix |
| --- | --- | --- |
| Phone Tracking | Yes | Yes |
| Installation Required | No | Yes for Android; No for iOS |
| Cross-Platform | Yes | Yes |
| Live Demo | No | Yes |
| Pricing | At $39.99 per month | Starts at $9.99 per month |
| Customer Support | N/A | Available 24/7 |
| Accuracy and Reliability | May depend on various factors | Highly accurate and reliable |
| Additional Features | Limited capabilities | Call and SMS monitoring, social media spy, keylogger, email tracking, screen recording, and more |
As you can notice, Spylix is a far superior choice to perform phone tracking anonymously due to its extensive features, reasonable pricing, and overall intuitiveness.
Conclusion
This concludes our VieSpy review. Phone tracking ensures your loved ones are safe and gives you much-needed peace of mind.
Though it is a competent phone tracker, the one-dimensional capabilities may leave you wanting more. In that case, the wise option is to try out Spylix, which is a much better phone tracker.