According to the latest survey, almost 82% of actual crimes involve social media interference and about 65% of teens are involved in cyberbullying incidents worldwide. Moreover, 75% of kids share their personal information on the internet which may be dangerous for their families.
In all these situations parents need an efficient way to monitor and protect their kids from digital threats. This article provides iKeyMonitor reviews with reference to authentic customers' iKeyMonitor reviews, it is an efficient platform to monitor kids' digital activities. In the end, you will be able to find out whether this app is helpful for you or not.
Part 1: What is iKeyMonitor?
iKeyMonitor was originally developed as a keylogger, monitoring, and spying app for mobile and computers. You can easily use it on any type of device as it supports Android, iOS, Mac, and PC operating systems. It was introduced as a jailbreak spy app for iPhone mobile devices in 2012 and in 2014 Android supported version was introduced in the market.
By using this monitoring application you can access calls, photos, videos, SMS, browser history, and keystrokes that are pressed by your kids. It also provides a GPS location of the target person.
Some of its advanced features include call recording, screenshotting and ambient recording. All of the data is transferred to your online account from where you cannot only see but also can download it.
It also provides an iKeyMonitor free trial and online demo for the users and a 30-day money-back guarantee. Live chat support is provided by the 24/7 available customer service for all the users.
Part 2: What Can I Do with iKeyMonitor?
iKeyMonitor provides a lot of useful information to the parents through its advanced monitoring features. Some of its popular features include
Monitoring chats - iKeyMonitor app enables you to view Facebook, WeChat, and many other chats of your kids.
GPS tracking - It enables you to track your kid's location and provide them safety through geofencing features. It allows you to mark certain areas and whenever your kid enters or leaves that particular area you will be notified.
Records calls - Like other monitoring applications it provides incoming and outgoing call logging but you can also record the calls by using the built-in call recorder.
Schedules and time limits - As an efficient parent control app it provides some restrictive features to control your kid's activities. You can schedule to limit screen time or can block certain apps or schedules to protect your kid's time and eyes.
Tracking words - If you are conscious about certain words and want that whenever your kid uses them you will be notified them you should go with iKeyMonitor to get email alerts when those words are triggered.
Monitoring multimedia - You are allowed to view all types of multimedia that are present on your kid's mobile phone including sent or received pictures and videos. Recorded voice notes and you can also remotely take photos.
Part 3: iKeyMonitor's Compatibility
iKeyMonitor supports Android and iOS devices. It is compatible with Android versions from 4 to 10 and iOS versions from 6 to 9.2. Usually, it does not require jailbreaking or rooting your target device. But if you want advanced features then you have to jailbreak or root your target device.
Part 4: What Does the Customer Say about iKeyMonitor?
iKeyMonitor has a good rating of 4.1 with almost 80% positive reviews which shows it is liked by most people. This section will provide more information about iKeyMonitor reviews, describing what are the things mentioned in good reviews and what are bad reviews about.
| | | |
| --- | --- | --- |
| Great | | Bad |
| 79.92% | 7.69% | 12.39% | " I tried many apps to protect my child online, but among them I found iKeyMonitor to be really helpful. I can use it to protect my child and regulate their online activities, which is a great help for me!.. "
Read More>> " It is bad that I need to make all the necessary settings in the mobile phone by myself, I lack the technical knowledge to search and make the requested settings. Other program suppliers are clever, their programs.."
Read More >>
Good Reviews Highlights
Efficient parental control. It proves as an efficient solution for the parents who want to protect their family and kids from online dangers. It allows monitoring child online activities, contacts, and many other things they are doing on the internet. Its Keylogger, words alert, and surrounding recording features are also very helpful for parents.
Alert keywords feature. Its alert word feature is very helpful where you can set some specific words and when your target person searches or enter these words on his/her mobile phone you will instantly get an alert. This feature is very helpful when your family needs your help instantly.
Overall good working. iKeyMonitor works well overall, although the prices are quite expensive the features it is offering work very efficiently. Most of its features work well Without rooting the target device.
Bad Reviews Highlights
Bad customer service. The customer service responds very late and they emailed you so you cannot talk to them directly on phone. Most of the time it takes 24 hours to get a reply from them and if you want an immediate solution then it is not helpful.
Not for a layman. It is quite difficult for a layman to get the iKeyMonitor on the target device. Additionally, it does not support phone service, the only way to get in contact with them is by chatting and the chatting screen is also very small which makes communication more difficult for a layman.
Doesn't work with the latest iOS devices. iKeyMonitor doesn't work for the latest Apple devices and even after physically accessing the target form and providing a two-factor authentication code you will not be able to download any type of data. They say to turn off 2-factor authentication which Apple doesn't allow.
Doesn't refund. It claims that it offers a 30-day money-back guarantee but when the time occurs they totally refuse to refund and just walk away.
How Good Is Their Customer Support?
Too Bad!
Customer service is very bad and unprofessional. First of all, it does not support any phone service, the only way to contact them is through chatting and then you have to wait for their reply which mostly takes hours. After that, you have to tell all of your problems again and again which is also annoying.
Part 5: How Much Does iKeyMonitor Cost?
It offers different features for family and for business. Business is only for Android devices and charges $9.9 per month per device.
iKeyMonitor prices for addon features
| 3 days | 30 days |
| --- | --- |
| $9.99 | $16.66 |
Comments on iKeyMonitor Price:
Comparatively cheap
iKeyMonitor provides two main packages to the users, one is iKeyMonitor free and the second one is full. The free version offers limited monitoring features while the full version provides you access to all the features the iKeyMonitor app is providing but still, the features are not much as compared to other monitoring apps.
Part 6: iKeyMonitor's Pros and Cons
Pros:
Compatible with Android, iOS, Mac, and Windows OS
Does not require rooting or jailbreaking the target device
Phone control by blocking app or scheduling time limit
Easy remote control in different languages
Offers facility to view log or upload it to FTP
Cons:
Not fully hidden on some versions
Complicated and time taken installation
Doesn't provide detailed alerts: no caller ID notification
Need rooting / jailbreaking for advanced features
Doesn't support Snapchat monitoring
Significant battery drainage
Part 7: How to Use iKeyMonitor?
iKeyMonitor is an efficient platform. On their website, they provide all the guidelines and instructions. Moreover, for the user's guide, a free demo is provided. To use this application you have to follow the given steps:
Step 1 Register an Account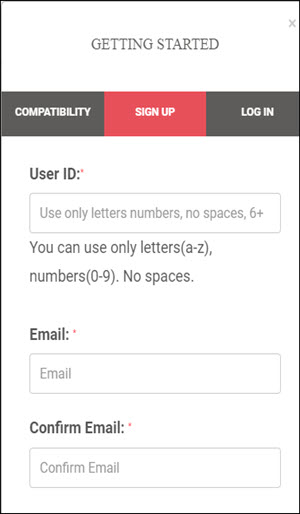 Firstly go to the official website of iKeyMonitor (iKeyMonitor com) and sign up for a free trial it is providing.
Step 2 Set up the Tool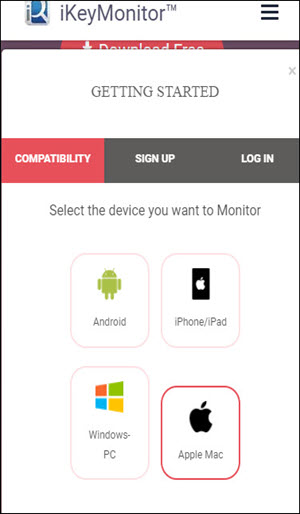 In your target device is Android then to download the app you have to log in to the cloud panel and if the target device is iPhone then simply add the no-jailbreak spy for iPhone.
Step 3 Access Online Dashboard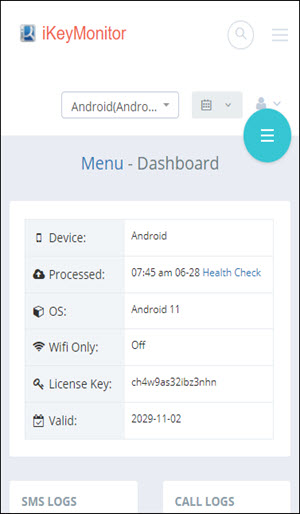 Install the application and register the app with the license key you have received.
Note: for iKeyMonitor iPhone no installation is required.
Step 4 Start The Monitoring Arocess
Go to your cloud panel and start the monitoring process.
Comments on User Experience:
Complicated
As compared to other spy apps the process to install and setup the application can be complicated for some people and it needs a lot of time to install or setup the application which is totally undesired for people who don't know much about this or want an immediate solution for monitoring their kids.
Part 8: iKeyMonitor VS Spylix
Spylix is an efficient monitoring app that offers a lot of interesting and advanced features. A comparison between Spylix and iKeyMonitor is given below
Similarity:
Both monitoring applications support Android and iOS devices
Both applications don't need to jailbreak or root the target device for their work
Both platforms provide some advanced features i.e geofencing
Difference:
Spylix offers more Android monitoring features as compared to iKeyMonitor.
Spylix works more secretly without leaving any traces.
Spylix offers Snapchat monitoring which iKeyMonitor doesn't support.
Why Is Spylix A Better Option Than iKeyMonitor?
Spylix is considered a better option from many points of view. In terms of privacy and features, no one can beat this monitoring application. Some reasons are provided for how it can be a better option than iKeyMonitor:
Spylix offers more Android monitoring features as compared to iKeyMonitor. In the case of iKeyMonitor, you can only get 28 monitoring features but Spylix lets you enjoy more than 40 Android monitoring features including uninstalling alerts, additional device information, a contacts list, and many more.
Both platforms don't require rooting or jailbreaking target devices for installation or setup of the application but to get some advanced features of iKeyMonitor you have to root or jailbreak your target device otherwise you can't use those features. Spylix offers all of its advanced features without the need for any rooting or jailbreaking.
Spylix offers to monitor all types of social media platforms, even it provides a detailed analysis of social accounts. For instance, if you are monitoring Facebook then it will give to access to the private messages and also provide other associated information like when it was sent or received or with whom.

iKeyMonitor doesn't offer all types of social monitoring as you can not monitor Snapchat by this iKeyMonitor.
In terms of working, it has been observed that iKeyMonitor is not fully hidden on some latest versions of Android or iPhone and the app can be disguised in the app drawer. Additionally, it also affects the battery drainage rate of the target device which also be noticeable. But Spylix works in true hidden mode, no one can ever find out that you are spying on them.
the iKeyMonitor installation and setup process is also very complicated and a normal person without having special tech knowledge may not be able to do it. Additionally, it also takes a lot of time but Spylix offers a simple and straightforward process which is described in the next section.
How to use Spylix?
3 Easy Steps to Use Spylix

Step 1
Sign up
---

Step 2
Set up Spylix
---

Step 3
Start Tracking
Part 9: FAQs about iKeyMonitor
Is iKeyMonitor any good?
iKeyMonitor is an advanced Spy App for parents that is specifically designed to facilitate them in protecting their kids from digital threats. It is compatible with Android as well as iOS devices so it can be installed on either type.
It works in stealth mode so your kids will never find out that you are monitoring them. Spylix is also an efficient monitoring app that offers many advanced features even those that iKeyMonitor doesn't support.
Is iKeyMonitor safe?
If you are concerned that Is iKeyMonitor legit or safe then you should rely on this platform. It is totally safe to use this application for personal use or for your kids' safety. Spylix is also a legit app that provides encrypted information which no one can see except you.
Is there any iKeyMonitor free trial / iKeyMonitor coupon code?
Yes, there is an iKeyMonitor free trial available all the time. It offers you certain features free in this trial. These free features include monitoring text, call history, notes, calendar, WiFi history, and some more.
The free trial lasts for 3 days. But if you want to get all the advanced features then you have to buy the paid version. Spylix let you register yourself for free and it also offers a free demo for user guidance.
Is iKeyMonitor on my phone?
Generally, it is difficult to find a spy app working on your mobile phone. But there are few traces that iKeyMonitor left and through which you can easily find out.
It is not hidden in the latest Android and iOS versions and it also consumes a lot of battery. But Spylix works in a totally hidden mode and the target person will not find out about it easily.
What does iKeyMonitor do?
iKeyMonitor helps you in monitoring and recording your kids or employees' activities which they are performing on their mobile phones or computers. It helps you to view chat emails application usage web history and much more information about the target person. You can go with Spylix which offers more information about the target person which no other spy app support.
Can you hide iKeyMonitor?
Generally, its icon appears on the top of the status bar but you can disable it by approaching settings. You are allowed to decide whether you want to display it on your target person's mobile phone or want the iKeyMonitor hidden.
If you are using this application for employee monitoring then you may have to display it in your employee's monitoring policies. Spylix hides and leaves no traces of its presence.
iKeyMonitor Review Conclusion
A spy app is helpful for monitoring kids' activity and protecting them from digital evils. This article is a review of an efficient spy app designed for Parental Control.
iKeyMonitor app offers a lot of advanced monitoring features which let you experience deep spying. It gives access to the GPS location, calls, text messages, and social media accounts of your target person. It also offers a 3-day free trial so you can decide whether you want to buy it or not.