Ethical spying apps are almost a necessity nowadays, considering how parents struggle to keep their children out of online danger or employers trying to make sure work is being done on their company-owned devices.
Today we will be going through a monitoring app called XNSPY, and through this XNSPY review, we will help you determine whether this app is worth your hard-earned money.
Part 1: What Is XNSPY
XNSPY is a monitoring app designed to work on tablets and smartphone devices. The app targets parents and employers who wish to monitor their relevant targets. Parents might need the app to keep a watchful eye over their children.
At the same time, employers can use it to ensure work is being done and their company-registered devices are being used according to the relevant agreement.
To accomplish this task, XNSPY provides several features such as social media apps monitoring, phone calls, and messages updates, location updates, and even screen recording on some apps.
Both iPhone and Android devices are supported. Although installing the app varies a little depending on your device, once XNSPY is installed, everything can be monitored remotely without having physical access to the device.
The location monitoring tool is also quite useful as it sends alerts whenever the target device enters a specific area. This can be incredibly useful for parents trying to stop their children from venturing into a dangerous region. When they do, an alert will be sent to the parents, and they can intervene in time.
Part 2: What Can You Do with XNSPY?
The complete phone book will be available for the user to read, and all the contacts will be sorted in a user-friendly interface.
Chats from all mainstream social media apps such as Snapchat, WhatsApp, Instagram, Telegram, and Tinder will be shown.
Location tracking gives updates on the current location. Yet, users can also set boundaries for certain areas where alerts will be sent to the user if the target device enters.
Not only monitor who called but also record and listen to entire phone calls. These recordings can then be saved with the user for future reference.
Control the target device through preset commands and perform app blocking, recording, taking screenshots, and even locking or resetting the target device.
A dedicated keylogger makes sure that every typed word or letter is sent to the user. This works regardless of the type of app being used and will work on all chatting apps such as WhatsApp, Facebook Messenger, Viber, etc.
Part 3: XNSPY's Compatibility
XNSPY works on both Android and iOS devices, which makes it better than many monitoring apps that work on only one particular type of device.
Android:

Devices powered by firmware versions 4.0 up to 11 are all supported. Although most XNSPY features work on non-rooted phones, IM monitoring features linked with WhatsApp, LINE, Viber, Tinder, etc., all require root to function.
iOS:

Devices with iOS 6 and above are all supported. However, the target person 's iCloud email and password will be required. In cases where 2FA is enabled, physical access to the phone might also be needed.
Unlike Android, iOS devices will have several features stripped away from them if the target device is not jailbroken.
These are some of the features that only with a jailbroken device:
Watchlists and Instant Alerts (emails, contacts, locations, words)
Call and surround recording
GPS tracking and geofencing
IM monitoring and blocking (iMessage, WhatsApp, Skype, Tinder, Viber, LINE, Kik, Facebook Messenger, Instagram pictures)
Phone logs monitoring (incoming, missed, outgoing, phonebook)
Remote commands (phone lock, factory reset)
Saved Multimedia (photos, videos)
View internet browsing history and bookmarks
View emails
Part 4: Customer Reviews on XNSPY
XNSPY is a popular monitoring app! But are the customers satisfied with its features and overall performance? Let 's find out in this section! We collect 2101 reviews of XNSPY in total, and the average score is 3.54.
| | | |
| --- | --- | --- |
| Great | | Bad |
| 38.78% | 24.04% | 37.18% | "As a single mother of two who works long hours and has to usually be away for work (I'm a digital marketing consultant), this app was a godsend! My 13 and 10-year-old are often home with their grandparents while I'm away and there's no way I could've kept an eye on their browsing habits and phone use until I installed Xnspy on their devices. Now, not only do I know they're physically safe but digitally too."
Read More >> "I have tried 3 different spy apps and this is the worst out of the 3 the logs were never in real-time. They were the days before or sometimes they were a few days behind. I reached out to customer service and was always told it would start working a few hours but never did! Hover watch is way better."
Read More >>
Good Reviews Highlight
Employee Management. Been solid and dependable for ages now. You can enable it on all devices in the office for as long as I can remember, and it never fails to disappoint. Bar a few network interruptions, it works flawlessly and without a hitch. The office devices of everyone in your team can be monitored.
Block Social Media Apps. You can use it to block certain social media apps and monitor locations from time to time. It is a very handy tool but it does have a steep learning curve. They have tutorials available too.
Recording Feature. All features of this app are great, but the parent 's personal favorite is the web browsing history and ambient recording feature. It can come in handy in numerous situations. You can keep an eye on your kids from miles away.
Fast Service. The voice VOIP works as advertised, and is very quick to get up and running. Especially if you're porting an existing number the process to a few hours at best. The price is the biggest selling point for them and they undercut almost all the competition.
Bad Reviews Highlight
Does Not Work After Refund Time Ends. Refund only works within 10 days from the purchase date. So the first 10 days are expected to work well and then it stops working.
No Value For Money. The customer service is not that helpful when it comes to utilizing the refund policy. Moreover, some features such as call recording do not work on newer phones.
How Good Is Their Customer Support?
Good!
The customer service is good but they repeat the same thing over and over again so not very helpful in solving the problem quickly.
Part 5: Is XNSPY Worth The Money?
| | Basic Package | Premium Package |
| --- | --- | --- |
| Monthly | $29.99/month | $35.99/month |
| Quarterly | $13.99/month | $19.99/month |
| Annually | $4.99/month | $7.49/month |
The prices have vast differences between them as the standard version is up to 6 times more expensive when billed monthly rather than annually. This considerable difference means that the clever solution is to avoid the monthly version altogether.
However, since the other plans are also expensive, one must first analyze their requirements and then make a purchase.
Another disappointment is that there 's no trial period. Still, a demo is available on the official website that shows how the online portal is supposed to work. Nevertheless, the actual functionalities can only be experienced after buying and testing a subscription plan.
Part 6: XNSPY - Pros and Cons
Pros:
Works on both Android and IOS devices
Chat monitoring works on a large number of apps
Location tracking with proper updates
Good customer support
Cons:
Some features require Jailbreak for iOS devices and root for Android devices
More expensive than other options in the market
No trial period
Part 7: How to Install XNSPY?
XNSPY is incredibly easy to install and takes only a couple of steps before you can start monitoring your target device.
Step 1 Choose your subscription
The first step is to decide which subscription suits you best. Next, check what every subscription has to offer, and according to your requirements, make a choice.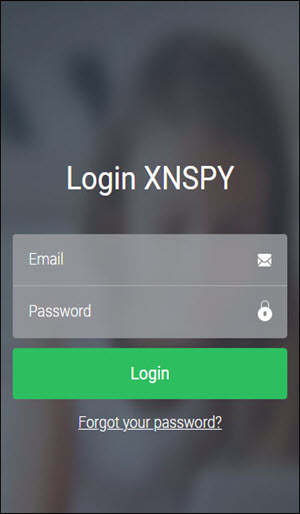 Step 2 Installation
Once a subscription has been selected and paid for, XNSPY will send you an email with all the required instructions to download the monitoring app on the target device. Follow the instructions and get the app installed on the device.
Do note that instructions might change depending on whether it's an IOS or Android device. In addition, Jailbroken or rooted devices might also have a slight change of instructions.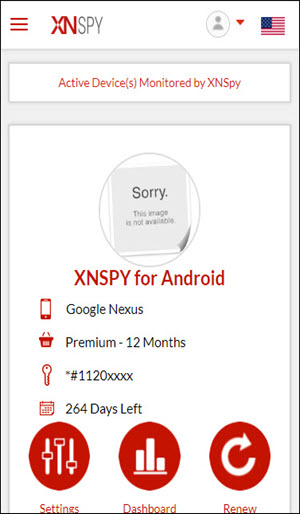 Step 3 Login to your dashboard
After you are done installing the monitoring app, simply login into the XNSPY dashboard with your credentials and start monitoring the target device. The data fetched is not instantaneous so give it some time to load.
The entire process is simple enough to understand, even for people unfamiliar with tech. The way the portal works can also be seen through a dashboard demo on XNSPY's website, so users will know how the UI looks and feels. The interface is also relatively user-friendly and it only requires a couple of seconds to understand its functions.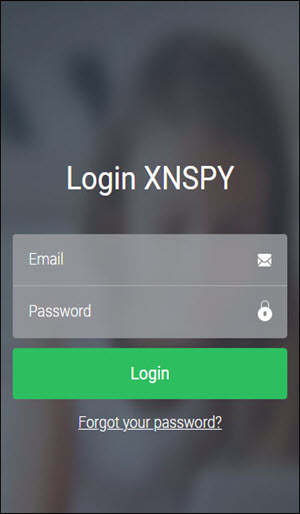 Part 8: XNSPY VS Spylix
Looking for an alternative spying app is recommended as it enables you to switch to the other service immediately, especially if you feel unsatisfied by the first one 's performance. Here, we will do a thorough comparison of XNSPYx and Spylix:
The Similarity:
Location tracking with geofencing updates. Limits can be set, and alerts will be sent to the user when a target device crosses the set limits.
Mainstream social media apps such as Facebook, Instagram, Snapchat, etc., all provide updates to the user.
Keylogger is present to send every typed word or letter to the user.
The user can view media files of all types.
Text messages are also stored and can be viewed through the online portal.
The Difference:
XNSPY requires jailbreak and root for some of its features, whereas Spylix requires none
Switching the monitored device costs money on XNSPY, whereas Spylix users have to pay nothing when switching.
XNSPY users will need physical access to the device regardless of whether it 's iOS or Android. In contrast, Spylix users can do it entirely remotely on iOS devices.
Why Is Spylix a Better Option Than XNSPY?
Spylix is far ahead in terms of functions compared to XNSPY. With more than 42 functions made available to the user, users will have all they need in a single app and will not need to invest their money elsewhere.

In addition, Spylix does not require jailbreak or root to enable the complete list of its features, whereas XNSPY has most of its functionalities locked behind the jailbreak or root requirement.

Although the price of XNSPY is lower, the price-to-value ratio is far lesser, resulting in a worse experience. This ensures that, in the end, you are not paying more when switching a service just because you didn 't get your price 's worth. Also, XNSPY charges $10 extra whenever the monitored device is switched and 20$ when it 's an iPhone.
Customer support with Spylix is better than its competitors, replies are given in a relatively short amount of time, and the matters are handled professionally. This matters a lot when picking an app because people are bound to run into problems, and a lousy customer support service will leave you stranded without any help.
When monitoring messages, most competitors only allow the last message to be viewed, whereas Spylix makes sure the entire conversation is available to the user. Even XNSPY does not show the whole exchange until the phone has been rooted or jailbroken.

Users should know that rooting/jailbreaking the target device can come with a whole lot of problems such as voiding the warranty, malfunction of banking apps, etc.

Spylix stealth system is quite good. Even users with some tech knowledge cannot find the monitoring app or disable it. Do note that if a factory reset is performed on the device, then the user will have to install the app again, and this remains the same regardless of the type of service you choose.
How to use Spylix?
3 Easy Steps to Use Spylix

Step 1
Sign up
---

Step 2
Set up Spylix
---

Step 3
Start Tracking
Part 9: People Also Ask about XNSPY
Is XNSPY real?

XNSPY is not a scam and it is as real as it gets with an average customer rating of 3.48 from more than 300+ reviews on trusted sites.

Is XNSPY Compatible with iPhones & Androids?

Unlike most apps, XNSPY is compatible with both Android and iPhones. However, Android devices will need to be physically accessed at least once before monitoring to set up the monitoring app. iPhones devices can be used without any set-up if the iCloud details are known.

However, XNSPY will require jailbreaking or rooting, depending on the type of device, before users can access all of its features. When setting up a jailbroken iPhone, physical access will also be required. Users who don 't want to jailbreak/root a device can go with Spylix, which provides all the functionalities without the aforementioned requirements.

Will XNSPY Work Anywhere in the World?

Just like Spylix, XNSPY has no global boundaries and will work anywhere globally. However, make sure that the way the app is used is within the legal conditions of the state.

Can XNSPY Monitor Multiple Devices?

XNSPY does not work on multiple devices, and when the user wants to switch a device, a fee must be paid before the monitored phone can be changed. This fee is $10 for an Android device and $20 for an iOS device.

Does Xnspy monitor Snapchat?

XNSPY will enable parents to see all the messages being sent or received by their kids on Snapchat. It also gives one control over what messages or images appear and disappear from the device whenever they want!

How much does XNSPY cost?

XNSPY's pricing starts at just $59.99 per year, and that includes their iPhone tracker as well.
XNSPY Review - Conclusion
This concludes our XNSPY reviews, and we hope we have provided you with enough information to make a sound decision on where to invest your money.
XNSPY, as a mobile spy app, helps you track any sort of phone activity, whether it is your child 's or spouse 's chat messages or present location. It however has some limitations (but not deal-breakers) in that it does not work on non-jailbroken iPhones.
As always, make sure to assess all your requirements before purchasing as there might be several features you just don 't need, and in that case, you can then look for a different app, such as Spylix.