Do you ever wish you could track someone's location?
Whether you're trying to keep tabs on your children or significant other, tracking their location can give you peace of mind. Luckily, there are a few ways to do this without them knowing!
In this blog post, we'll explore how to track someone's location using their phone number. Read on!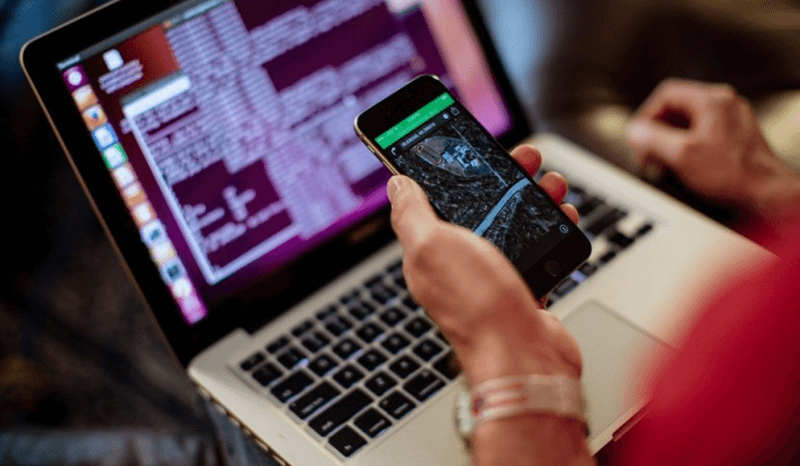 Part 1: Track Someone by Phone Number with Caller ID Name (CNAM) Lookup
CNAM lookup tools are one of the first methods you can try to look up the location of a phone number. They are designed to dig up information about a person by requiring only a phone number. These services can get important information about a person, such as their name, city, email, and state.
Moreover, many of these services will let you conduct a free search but will only present a limited amount of results. Besides, you might have to pay to access the information even if the results you want are there.
Steps
Search for CNAM lookup services on Google.
Select one from the top results.
Enter your target person's phone number in the input field.
A list of records will be presented; scroll through till you find your required person.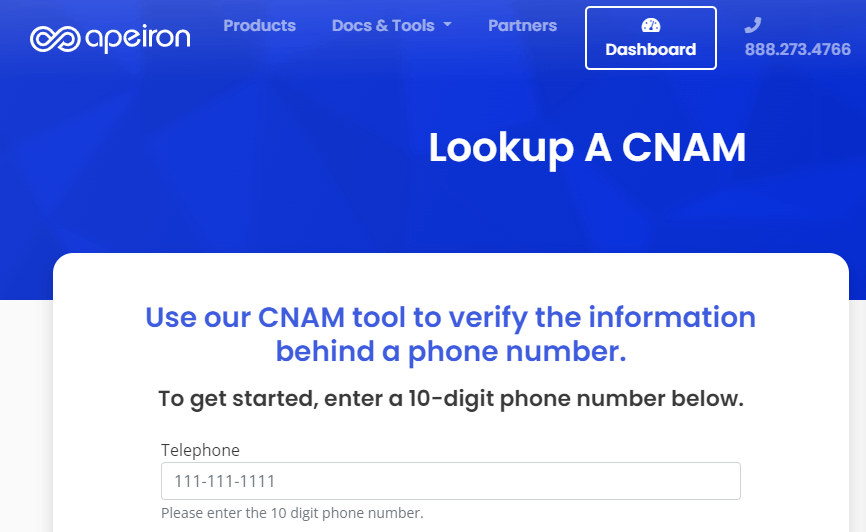 Pros
Searching for the records itself is mostly free
Many of these services require no sign-up for a free search
Effective in bringing results
Cons
People using a CNAM blocker will not have their profile listed on any of these sites
Some callers are operated through bots, and information about them might not be available on these sites
It does not show real-time location
Part 2: Track Someone's Location via Spylix
Spylix Phone Tracker is a full-fledged app dedicated to providing everything you want to know about the target person, no matter if they are using an Android or iOS device.
The app is loaded with features that can help you track a cell phone's location by number and get you access to their text messages, WiFi connection activity, call logs, and even their browser history.
Steps
For Android
Create a new account through the Sign Up Free button.

Set up Spylix by following the onscreen instructions.

Start tracking location of your Anroid Phone.
For iPhone
Make an Spylix account.
Enter the target person's iCloud information.

Then from Spylix's dashboard, select the GPS Locations option to know the target person's location.
What Kind of Data Can Spylix Track?
Spylix can get you anything from text messages and call logs to browser and WiFi connection histories. You can apply geofencing rules to the person, which means an alert will be sent to you if they cross a specific location. SIM card tracking is also available as an option, and social media messages can also be accessed.
Pros
A significant number of features in a single app
Can bring a wide variety of data about the target person
Works on both Android and iOS devices
Provides analytics graphs for detailed comparisons
Part 3: Lookup Location of Phone Number with WhitePages
WhitePages is an online reverse phone lookup tool that lets users track a cell phone location by number. It is pretty straightforward; you just have to enter the phone number you're trying to locate, and you'll be provided complete details about the owner, including name, email, social handles, addresses, jobs, etc.
Although the details depend on the phone number or the cellular service the other person is using, the least WhitePages does is to give a name and location.
Steps
Follow the steps below to find my phone location by number via WhitePages:
Go to WhitePages official website
Select "Reverse Phone"
On the bar, enter the phone number that you want to locate and click Search
WhitePages will redirect to the details page from where you can find their current location

Pros
Simple to use
Free version available
No added charges, competitive pricing
FCRA compliant Tenant Check
Smart Check feature
Analysis report on premium versions
Free background check
Cons
Unable to find the exact location
Only for US citizens
Part 4: Track Cell Phone Location for Free on Google Maps
Another renowned application for tracking your location with the stamp of reliability from Google itself is Google Maps. The app has a unique feature dedicated to location sharing that allows you to locate your friends or family to navigate them to any spot or as an itinerary in an emergency.
You can only use this app with the permission of the person you want to track because they could only enable the current location sharing option.
Steps
To learn how to find someone's location on Google Maps, try out the steps as follows:
Go to Google Maps.
On the top right corner, tap the Account Circle with your initials or profile picture.
Scroll down till you find the "Location Sharing" menu.
Select the person's profile whom you want to locate.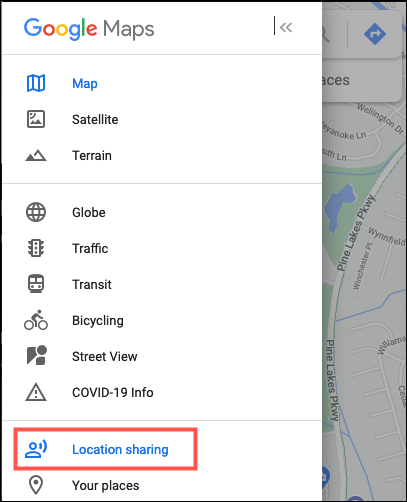 Pros
Simple and accessible
Available on various platforms
Cons
Highly dependent on an internet connection
The other person has to share their location with you for this method to work
Part 5: All Things You Should Know About Tracking
Here, we have shared some additional tips on how you can search phone number location conveniently:
What is the Principle of Tracking Location by Phone?
Tracking location by phone has been evolving more than ever, and different principles have emerged to make it easier for even a non-technical person to locate anyone they desire.
Network-based: This technique tracks location with the help of the services provider's network connections. Network-based tracking doesn't intrude on the OS and does not affect smartphones.
Hybrid positioning system: It is the combination of network-based and handset-based tracking, making this technique more accurate
Handset-based: It works when the location of your smartphone is exposed with the location feature turned off
Are There Any Geographical Restrictions on Phone Tracking?
The apps usually restrict phone tracking to a certain region, country, or even city because the caller ID and network service providers vary from country to country. Like White pages can only track phones in the US.
However, certain apps like Spylix support location monitoring all around the world, from the US, Canada, and the UK to India, Nigeria and more.
Can I Track Someone Without Them Knowing?
It is possible to track someone without them knowing with the help of Spylix by installing them on their phones.
This spyware hides itself to secretly track and inform about the activity on that particular smartphone along with GPS location, browser history, passwords, and more. You don't even have to touch the phone to track the location, thus known as stalkware.
Summary
With the abundance of different location tracking applications, it gets challenging to rely on every other app. You must pick a tracker that keeps your identity concealed and gives you the exact positioning of the person you're searching for.
Out of all the methods we've suggested to how to track someone's location using their phone number, if you want to keep an eye on someone while keeping it anonymous and straightforward, then Spylix is your way to go with easy-to-use features and various functionalities.