Android is the most popular smartphone operating system in the world. So, if your child owns an Android device, you might want to keep tabs on their real-time activities and whereabouts.
So, how to track your child's Android phone activities quietly and effectively?
This article will discuss 4 different solutions!
So, buckle your seatbelts and dive into keeping your children safe online.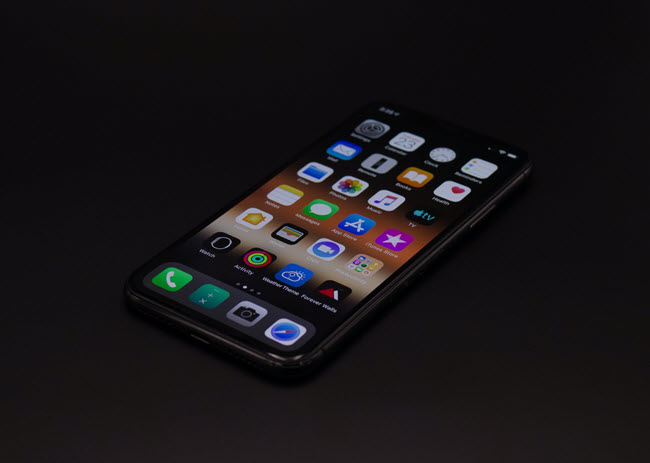 Part 1: The Importance of Tracking Your Child's Android Phone
There is no doubt that a smartphone is now an essential component for your child's educational and social growth.
The device helps them with their homework, keeps them updated with the real world, and allows them to have a social life.
However, there is too much chaos in the world nowadays!
Naturally, you would want to keep your child away from that madness. If left unchecked, all the commotion can harm your kid through their Android phone.
For this reason, it is essential for you (as a parent) to track your child's Android phone. Know their location, see what they do on social media, and monitor who they interact with via call and SMS.
Through these practices, you can keep them safe from cyberbullying, stalking/predators, and bad neighborhoods.
Part 2: Can I Track My Son's/Daughter's Android Phone Without Knowing?
Openly tracking the child's Android phone may cause some retaliation and trust issues. Understandably, you would want to perform such an activity without knowing.
And yes, it is quite possible to do that using the reliable solutions we will discuss in the following sections of the article!
Part 3: How Can I Track My Child's Android Phone without Installing An App?
Let's start with the most common way to learn how to track your child's Android phone free of cost.
Android users have a Google Account to get the best service from the device and download apps from the Play Store. Using this account, you can store data on the cloud (Google Drive) and navigate to any location without a problem.
Little do some know that Google offers the Find My Device features through the same account, helping users locate their Android device in no time. This function is pretty similar to the Find My iPhone utility for Apple users.
Find My Device isn't limited to tracking down your own device. Knowing your child's Google Account credentials lets you learn about their real-time whereabouts at any time and on any device.
The steps to use this Android tracking app for parents are as follows:
Open the Find My Device app on your phone. You can also visit the official website.
Enter the child's login details.
Now, you can view the live location of their device.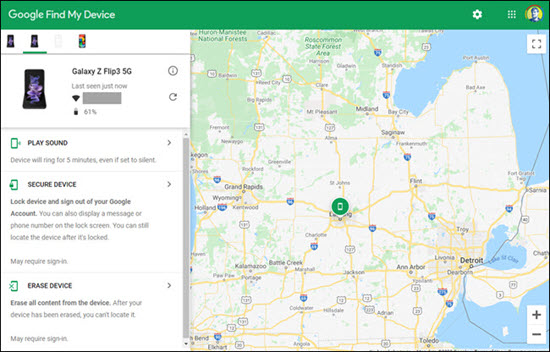 Limitations
It might now show the real-time location if the device isn't connected to the internet. Also, the solution doesn't work if you cannot access the kid's Google Account.
Part 4: How Can I Secretly Track My Child's Android Phone?
There are a lot of prerequisites at play with the Find My Device method to track the child's Android phone. You might easily get caught, and avoiding such a can of worms is best.
But keeping tabs on the kid's phone is vital, so how to do that secretly?
Give Spylix a shot!
Once enabled, this phone tracking app will offer real-time reports on the child's Android activities on the online control panel.
The installation takes just a few minutes, and the stealth mode inside the app will prevent your kid from learning that an app is working in the background to monitor their activities.
Key Features of Spylix Child Phone Tracker
Similar to Find My Device, Spylix helps you view the real-time location of the target Android device. The details are updated every few minutes on the dashboard, and you can review the movements on the map.
The history of past visits is also available, with detailed timestamps, location accuracy, longitude, latitude, and address information.
Also, you can set up geo-fencing alerts to get an instant notification once your child visits a restricted area or neighborhood.
How to Track Your Child's Android Phone Secretly
You can install the Spylix family tracking app for Android quickly by following the step-by-step guide here:
Step 1: Create a New Account
Visit the official Spylix website, and click the Sign Up Free button.
Next, enter your valid email address to create a new profile for free.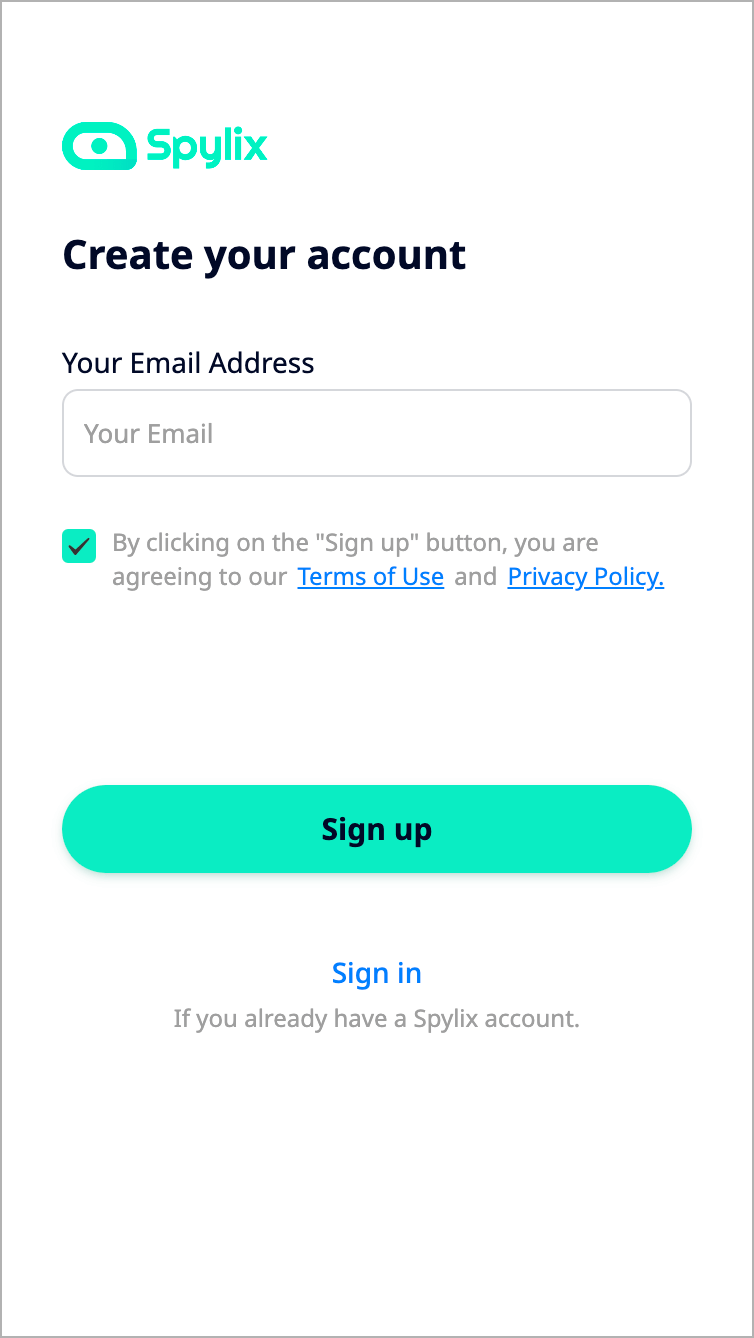 Step 2: Set up The Child Tracking App
Pick up the child's Android phone, and follow the instructions on your newly set up Spylix account to install the secret app.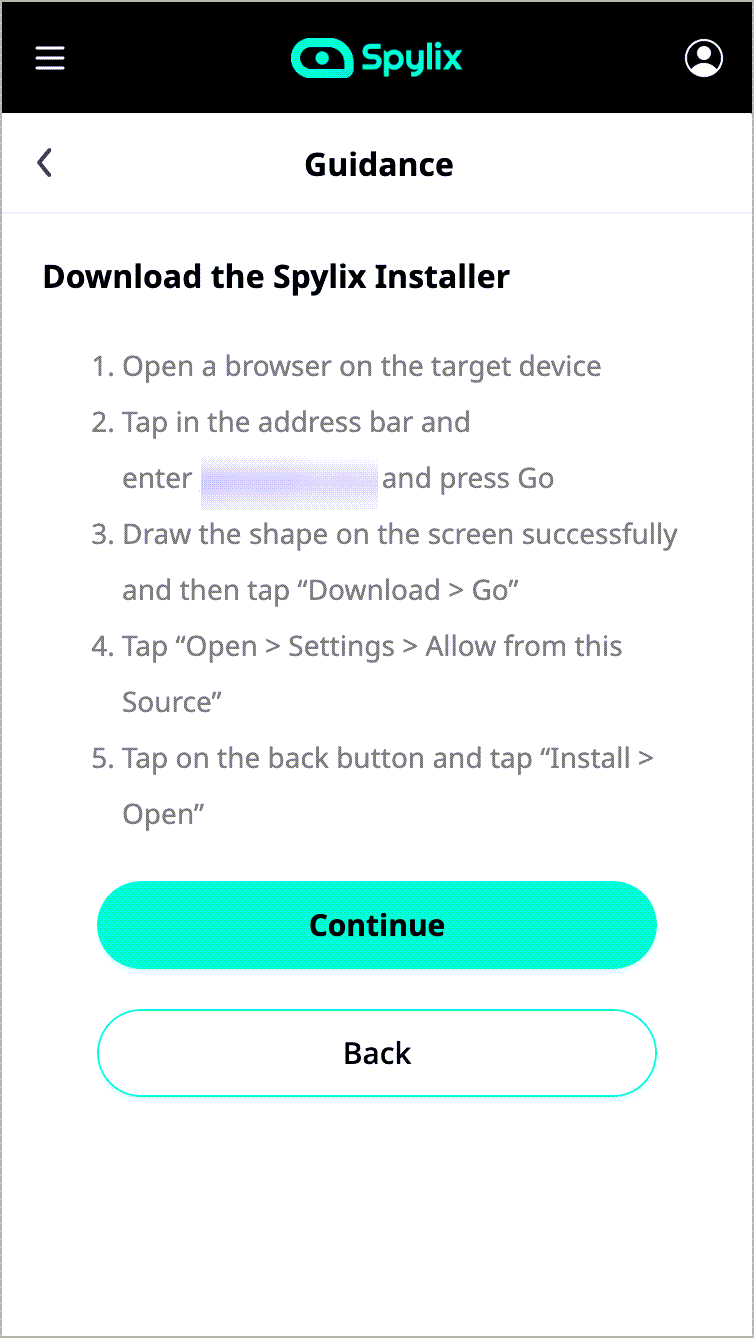 Step 3: Track The Child's Android Phone
Now, using any web browser, open the Spylix control panel.
Go to the General Features section, and click on GPS Locations. View the above-discussed information there without any delay.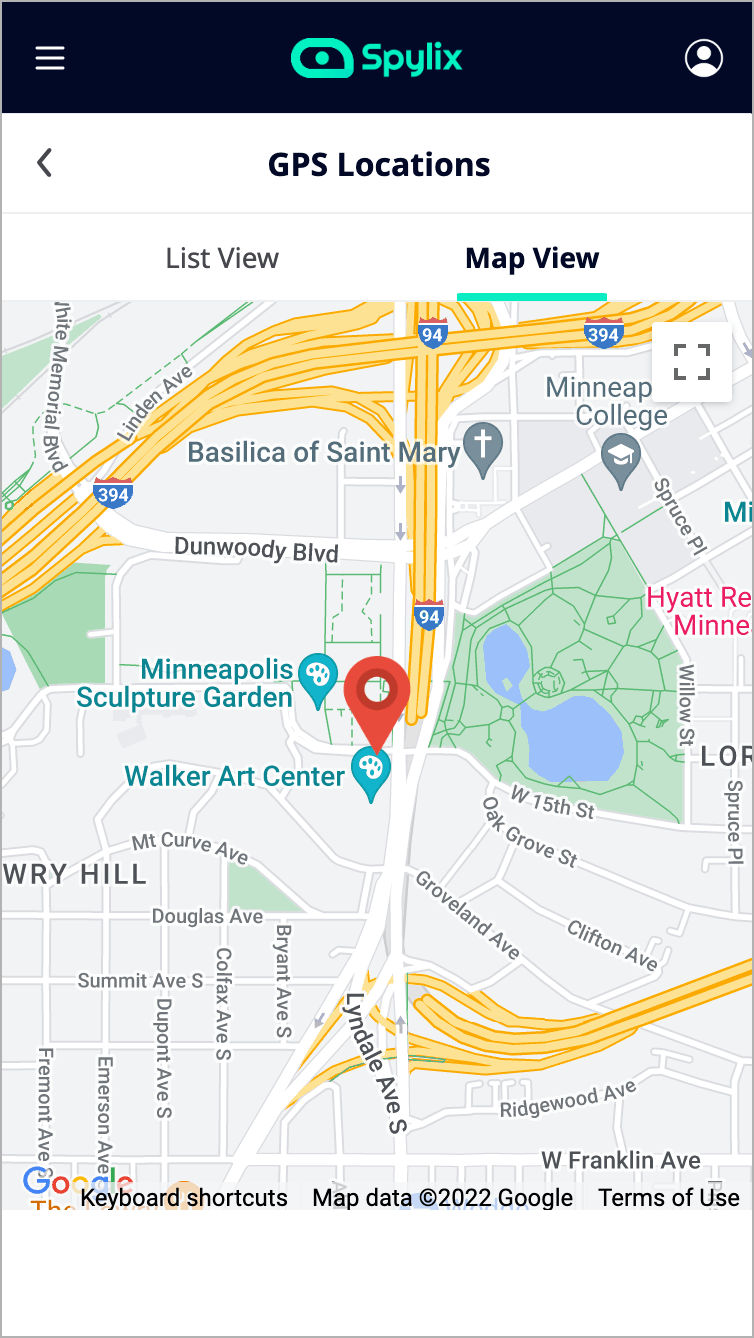 What Else Can Spylix Do?
Spylix is a proper parental control app not limited to displaying the child's Android phone location. You can comprehensively check their browsing history, calls(incoming & outgoing), text messages(sent & received), and emails.
The remote control feature enables you to block specific apps and websites without them knowing. Also, you can spy on their social media accounts on Messenger, Facebook, WhatsApp, Snapchat, Kik, Telegram, Instagram, etc.
In addition, Spylix offers screen recording and the option to view and export media files from the target Android device.
Why Choose Spylix as The Best Child Phone Tracker?
Spylix is also compatible with iOS devices; installing any app/software to track them is unnecessary. Just enter the iCloud account, and you are good to go.
No root or jailbreak is needed to unlock the advanced features. However, if you ever face any technical difficulties, just contact the customer support service (available 24/7).
The online control panel is user-friendly, and every feature is readily accessible. As for pricing, Spylix offers wallet-friendly packages.
Part 5: How Can You Track My Child's Android Phone with Google Maps?
If you want to track them live via the Google Maps app, then it is also possible. Below, we have mentioned the steps for this solution:
Access your child's Android phone and open Google Maps.
Now, tap their profile picture, and select Location Sharing from the list.
Choose your number, set for how long you want to monitor them, and tap Share.
On your phone, tap the link (you'll receive it after completing the 3rd step).
Now, monitor the target device location using Google Maps.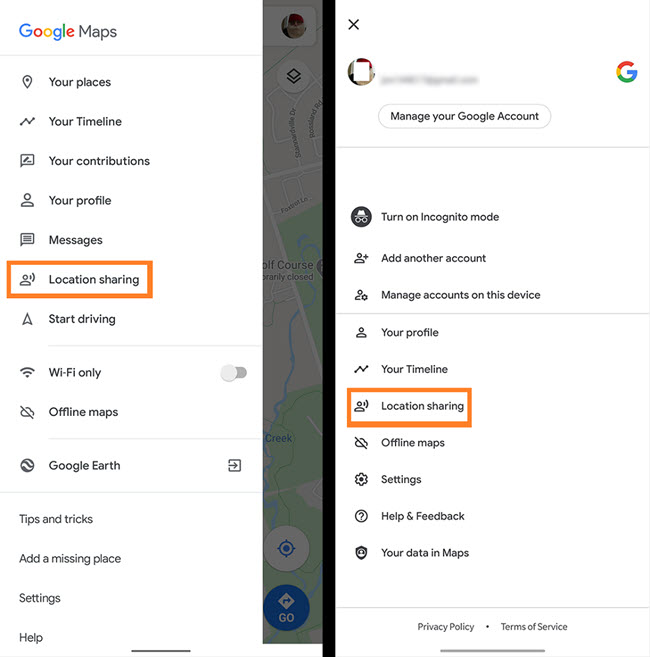 Using the Google Maps Timeline feature, you can keep a check on your child's location history without them knowing.
Follow the steps below:
Run the Google Maps app on your device.
Enter your child's Google Account info, and tap the Settings menu.
From the list, select Timeline, and set the date to monitor the location history. That's it!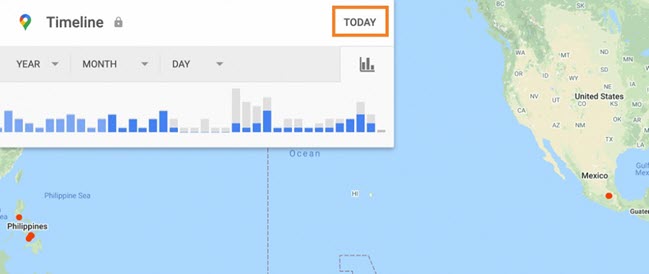 Limitations
You might get caught!
It requires physical access to the Android device.
Part 6: How to Track My Child's Android Phone via Cell Phone Tracking Online Websites
You can just enter your child's number on online tracking sites to check their location without ever installing any app on their or your Android phone.
Here are the steps:
Visit the PhoneLocation website.
Enter your child's number and click Search/Launch.
Review the information presented by the online tool.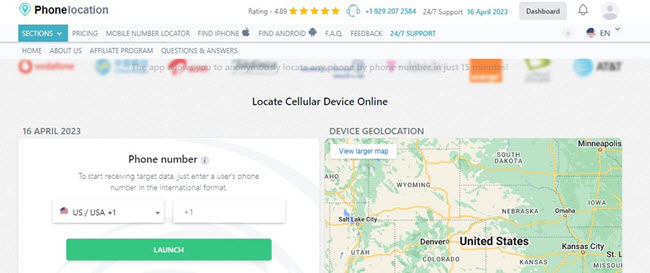 Limitations
Finding a reliable phone locator platform that preserves user data is tricky. So, if you resort to such services, you might unintentionally risk your child's safety!
Part 7: Reviews on The Above 4 Methods
Still, confused about which solution to apply for effective Android phone tracking without alerting your child?
Well, this comparison table might help you out!
| Tracking Method | Secrecy | Ease of Use | Variation in Tracking | Additional Features |
| --- | --- | --- | --- | --- |
| Find My Device | Limited secrecy, Requires the child's Google Account access | Simple to use, Accessible on any device | Basic device tracking | No added features beyond location tracking |
| Spylix | Stealth mode ensures secrecy | User-friendly online control panel | -Real-time location updates, Location history, Geo-fencing alerts | Comprehensive monitoring and control features, 24/7 customer support, Compatible with iOS and Android devices |
| Google Maps Location Sharing and Timeline | Limited secrecy, Requires the child's Google Account access | Utilizes familiar Google Maps interface | Live tracking and location history | No added features beyond location tracking and history |
| Cell Phone Tracking Online Websites | Less discreet compared to dedicated tracking apps | It may vary depending on the platform used | Limited features compared to dedicated tracking apps | Reliability and user data protection concerns |
Overall, Spylix offers more comprehensive tracking and monitoring features, better privacy, and compatibility across different devices.
Conclusion
In the current times, every parent needs to learn how to track their child's Android phone. We hope this article has helped.
Apps like Spylix offer complete secrecy, top-notch features, and compatibility to monitor the child's activities. So, try any solution out now, and ensure your kid remains safe online!