How to Block Apps in 3 Quick Steps?

Step 1
Sign Up
---

Step 2
Set Up Spylix
---

Step 3
Start Blocking Apps
What Can You Do with Spylix App Blocker?
If your child is under 16, then there is no need for them to use dating apps(age-inappropriate). They could easily fall prey to predators and criminal-minded individuals on such applications. So what should you do if a suspicion pops into your head that your kid is accessing such services?
Well, Spylix is the answer! Simply enable it on their Android or iOS phone without modifying the settings, and see if they have installed such apps or not. If yes, you can use Spylix's App Blocker to restrict the app without your kid ever finding out about it.
Also, you can block social media apps if they are consuming an unhealthy amount of time there. The Invisible Mode will keep your activities anonymous.
Instructions and Help about App Blocking
It is effortless to install Spylix on the user's Android or iOS device. You can learn the installation process by applying the steps mentioned here:
How to Block Apps on Android?
Step 1: Create an Account
Click Sign Up to create a new account on Spylix for free. Simply provide your email address and select Android as the platform you wish to track.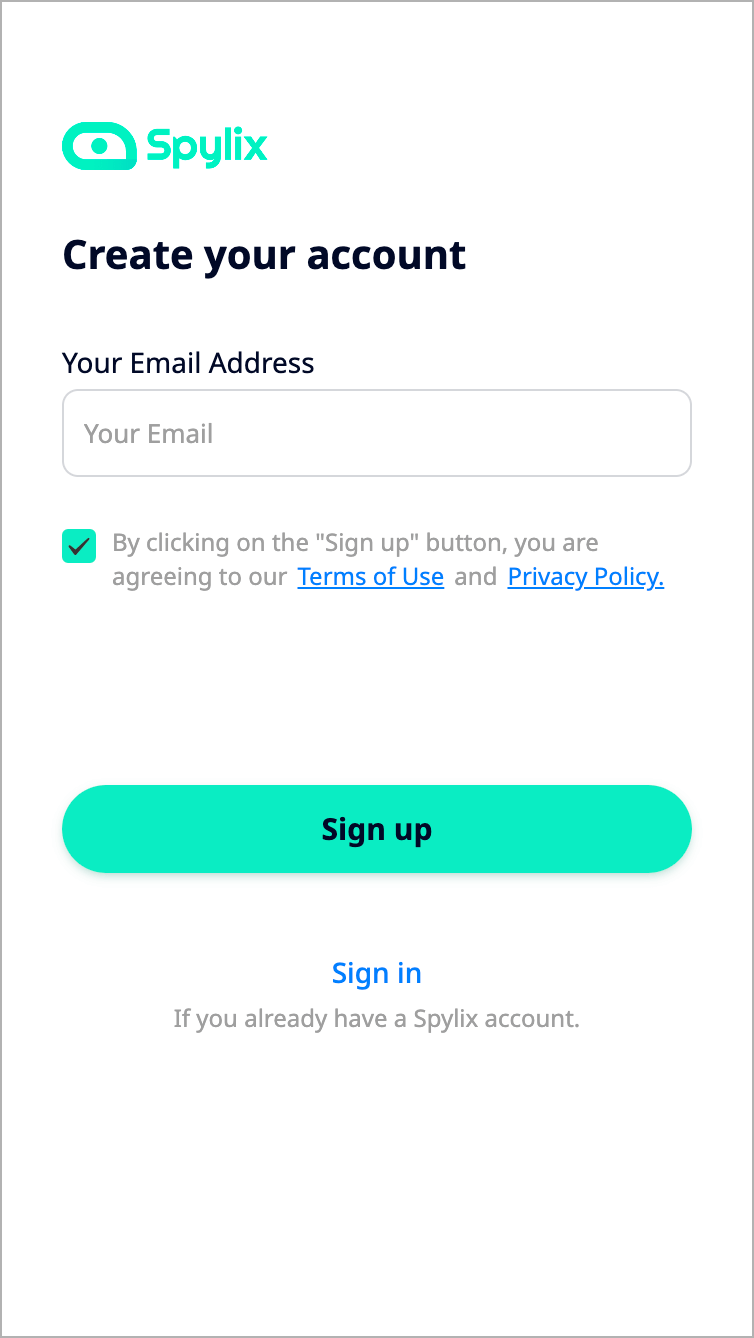 Step 2: Set up Spylix on Android
Read the instructions mentioned on your Spylix account to install the Spylix app on the Android phone. Next, tap "Continue."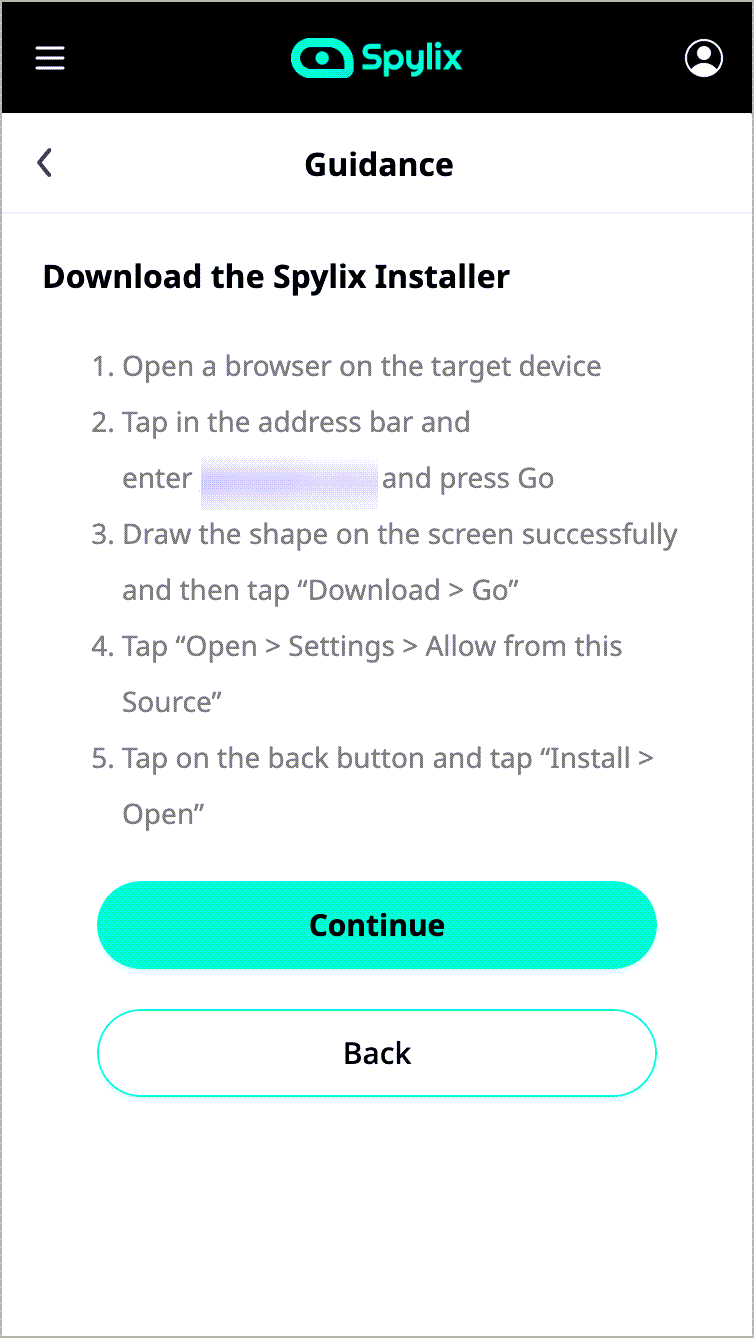 Step 3: Start App Blocking
Once you install the app and enter your login details there, open the control panel using your browser.
Now, hit the Menu tab, and click on Controls. From the list, select App Block and restrict any app visible there.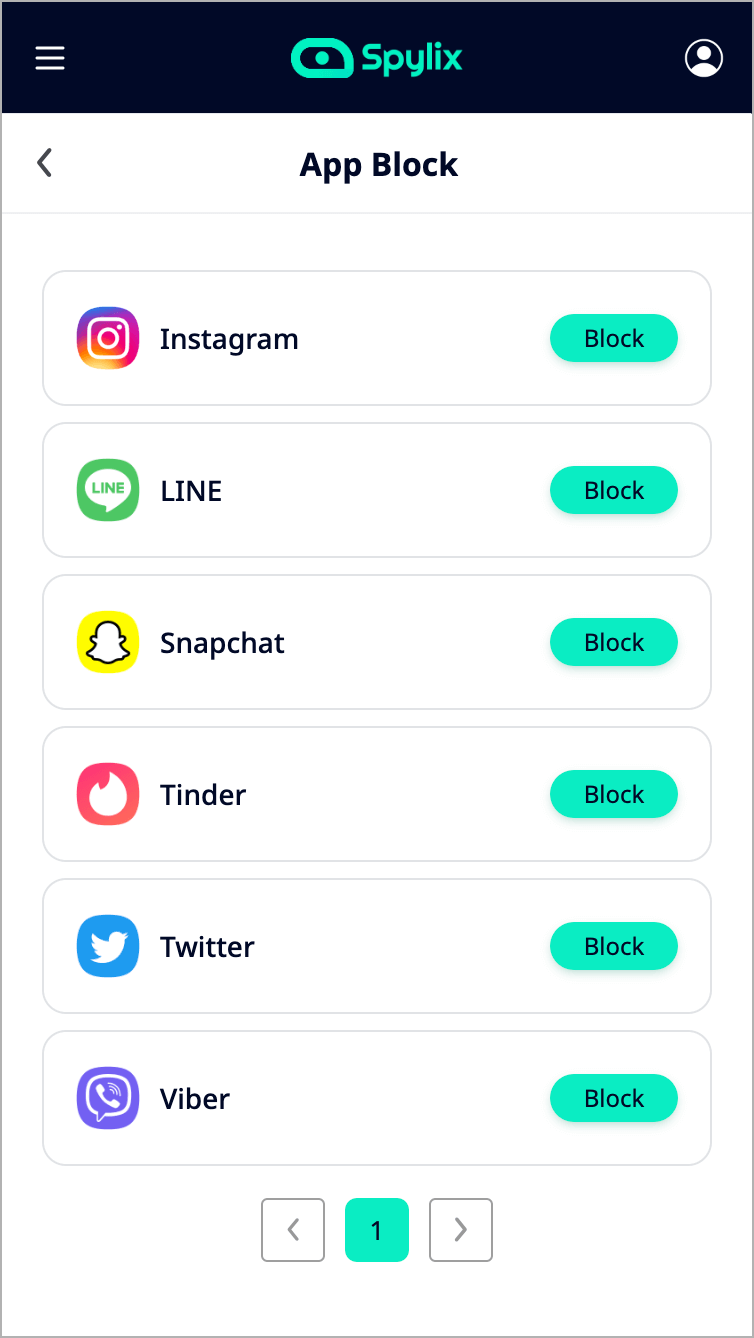 How to Block Apps on iPhone & iPad?
Step 1: Create an Account for Your iOS Device
Enter a valid email address to make your Spylix account.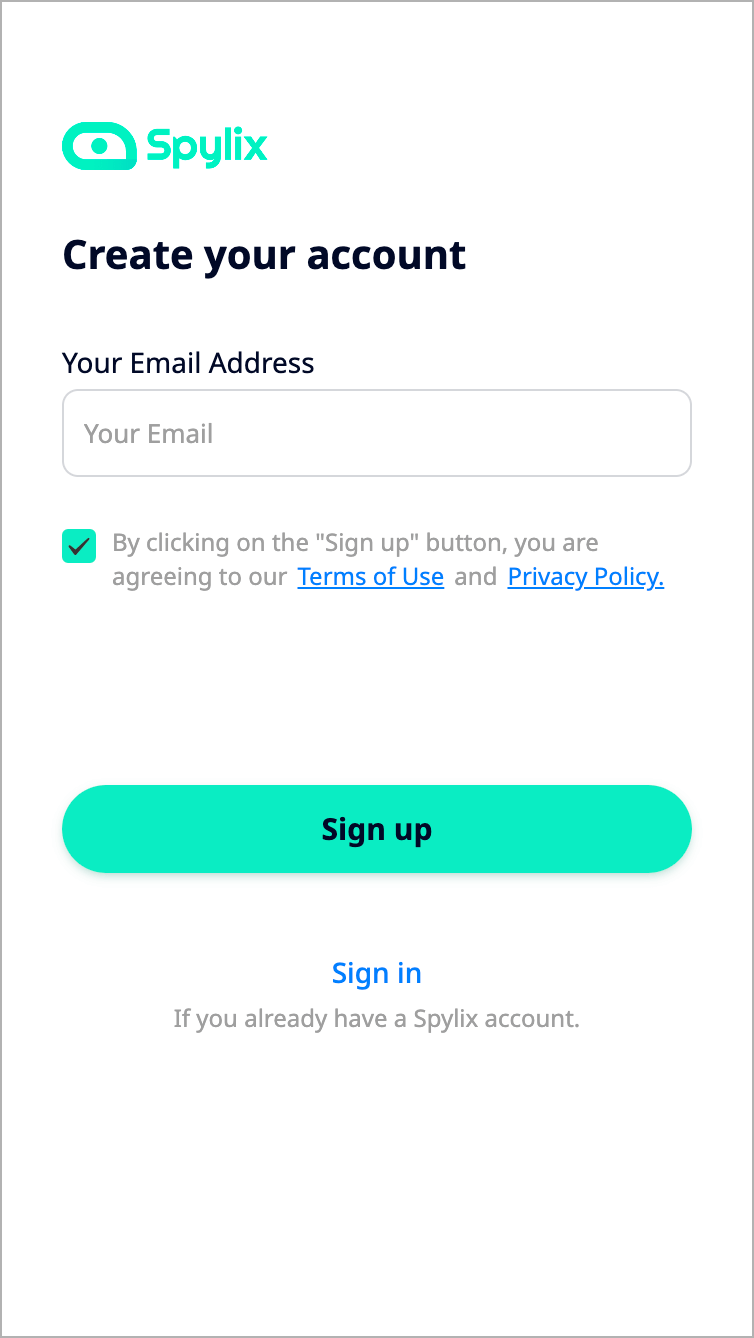 Step 2: Enter iCloud Details
Verify the target iPhone/iPad by entering its iCloud login details. It is entirely safe.
Now, click "Continue" to access the dashboard.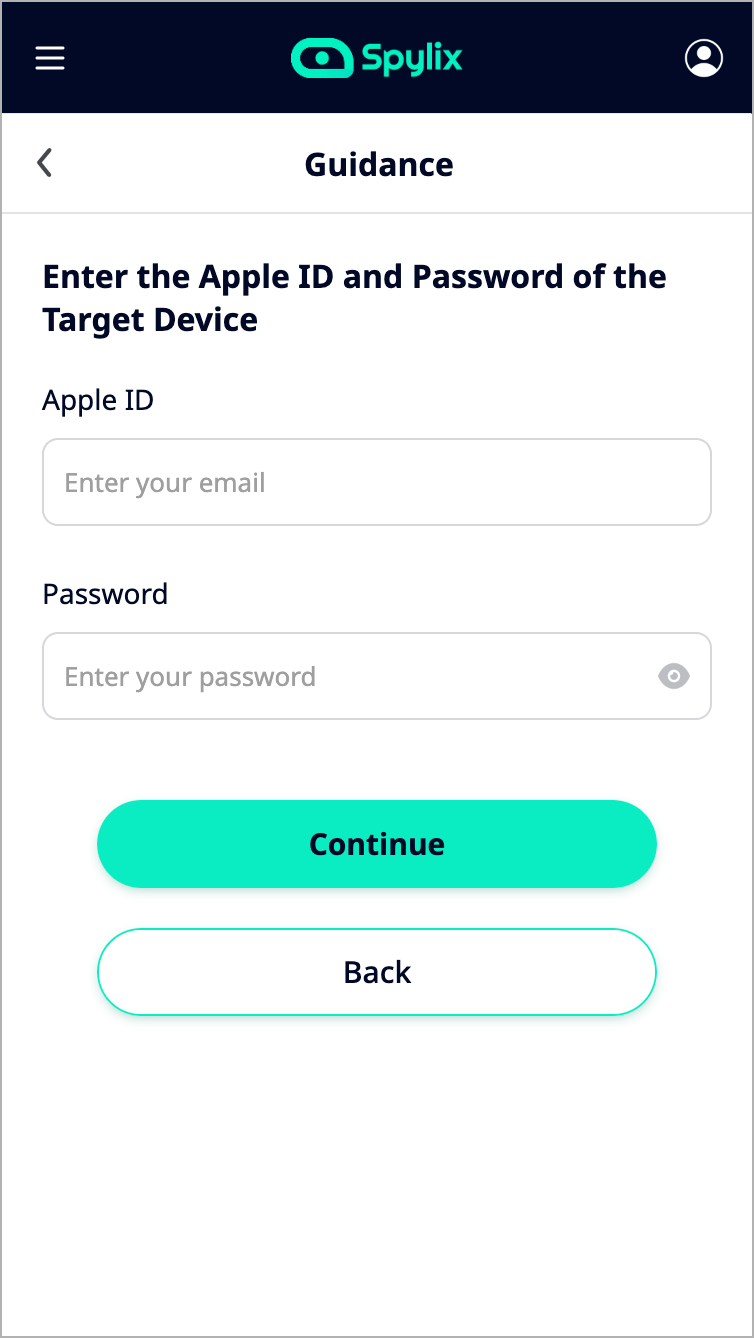 Step 3: Start Blocking Apps
Using your browser, open the control panel and click on the Menu tab before selecting Controls.
There, choose the App Block option, and block any app you feel is inappropriate.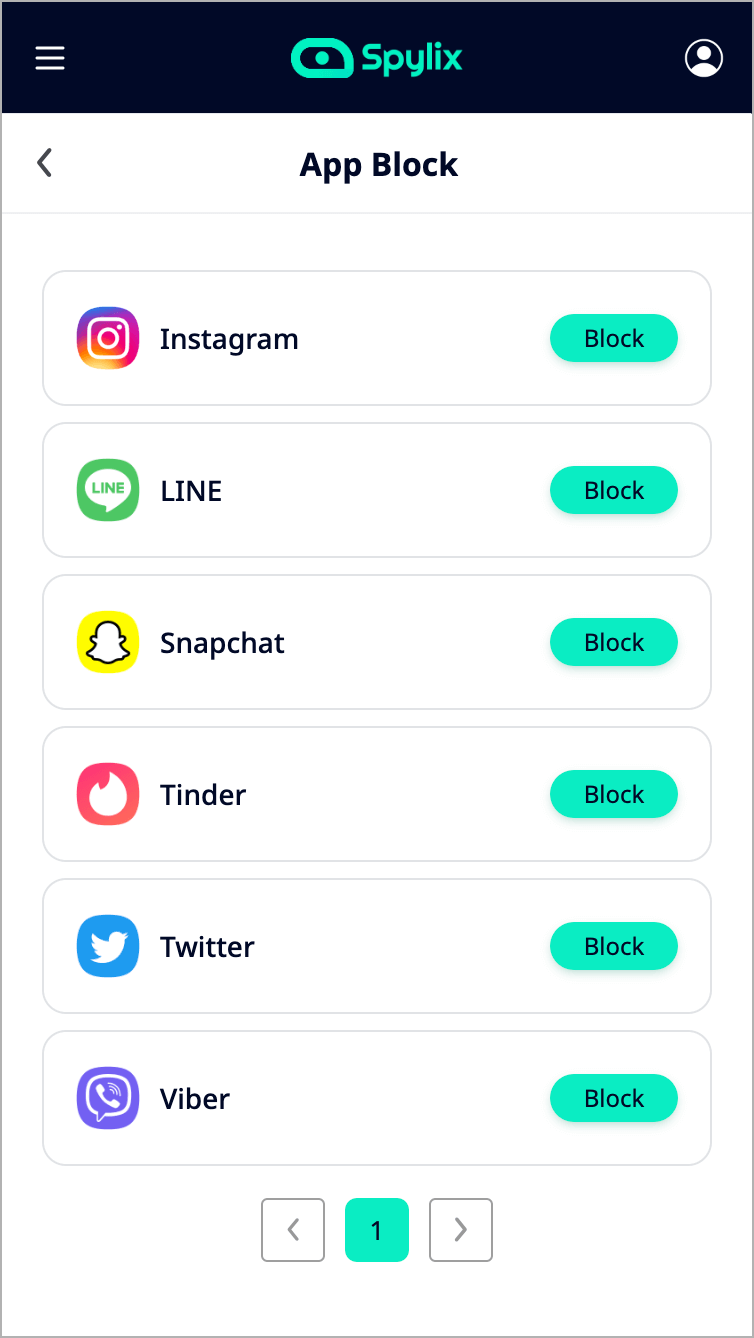 How Does Spylix App Blocker Help?
This feature lets you know if an explicit, violent, or plainly inappropriate application is installed on the user's phone. In case your intuition is correct, you can use the App Block to make the app invisible(inaccessible) on the phone.
What is the Best App Blocker?
Spylix is the most suitable app blocking platform for you. It keeps your activity anonymous and much more, you can restrict or unblock any app without ever touching the phone. Everything is done through the online control panel.
Can I Block Apps on My Phone?
If your child wants to use your phone, it is best to block or hide any age-inappropriate app from your phone. How so? Well, you can use Spylix on the device, and use the Spylix control panel from another device to block the apps.
How Do I Restrict Apps on My Child's Phone?
Simply install the Spylix app on your kid's Android or iPhone. Open the control panel from any device and restrict apps using the Control sections App Block feature.
Can I Block Apps Without Them Knowing?
Yes! It is all possible with Spylix.
The stealth mode makes it impossible for them to find out that such an app is installed on their device. Also, you can block the apps on the dashboard no matter how far away you are from the target phone.