Use iPhone Keylogger in 3 Easy Steps

Step 1
Sign Up
---

Step 2
Set Up Spylix
---

Step 3
Start iPhone Keylogging
What Can You Keylog with the Best iPhone Keylogger?
This iPhone Keylogger gives you the enviable opportunity to monitor what someone else is typing on their device. You can see exactly what the device owner is typing in various apps including Messages, Social Apps, Emails, and more, allowing you to easily see what they are talking about or intending to talk about.
Since you can use this Keylogger to see what they are typing in real-time, you can even see the entries they don't end up sending; the content that they start to type, but then change their minds about sending. And you don't need to jailbreak the iPhone in question to track the keystrokes. The Keylogger will also work in invisible mode, allowing you to track the keystrokes without the owner of the device knowing.
Instructions and Help About iPhone Keylogging
Using this Keylogger is very simple, you just need to set it up on the target iPhone and you're good to go. Here's how to set it up;
How to Keylog Someone's iPhone
Step 1: Create an Account for Your iOS Device
Enter your valid email address on this Keylogger's main website and then click "Sign Up." This will allow you to create an account that you will use to track the device.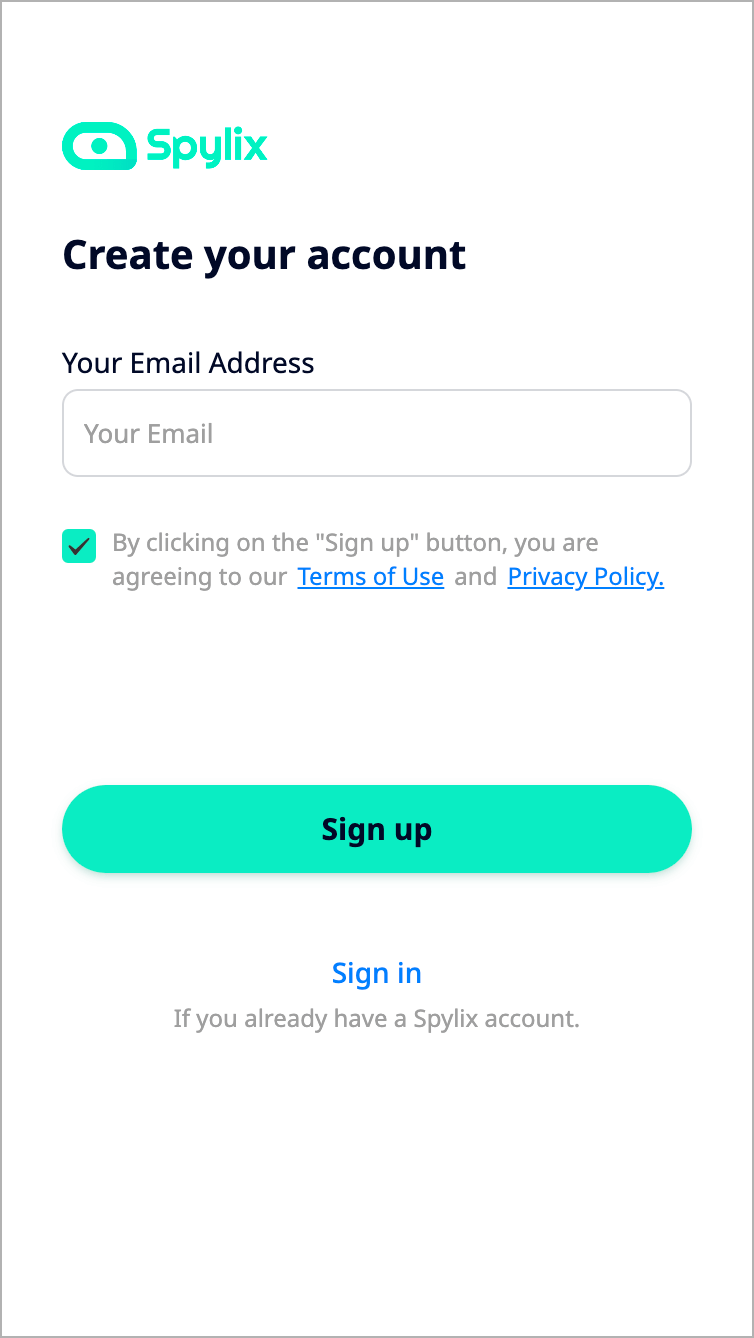 Step 2: Provide iCloud Login Details
You will then need to connect the target iPhone to the Keylogger and you can do that by entering the iCloud login details associated with the target device.
Enter the correct login information and then click "Continue."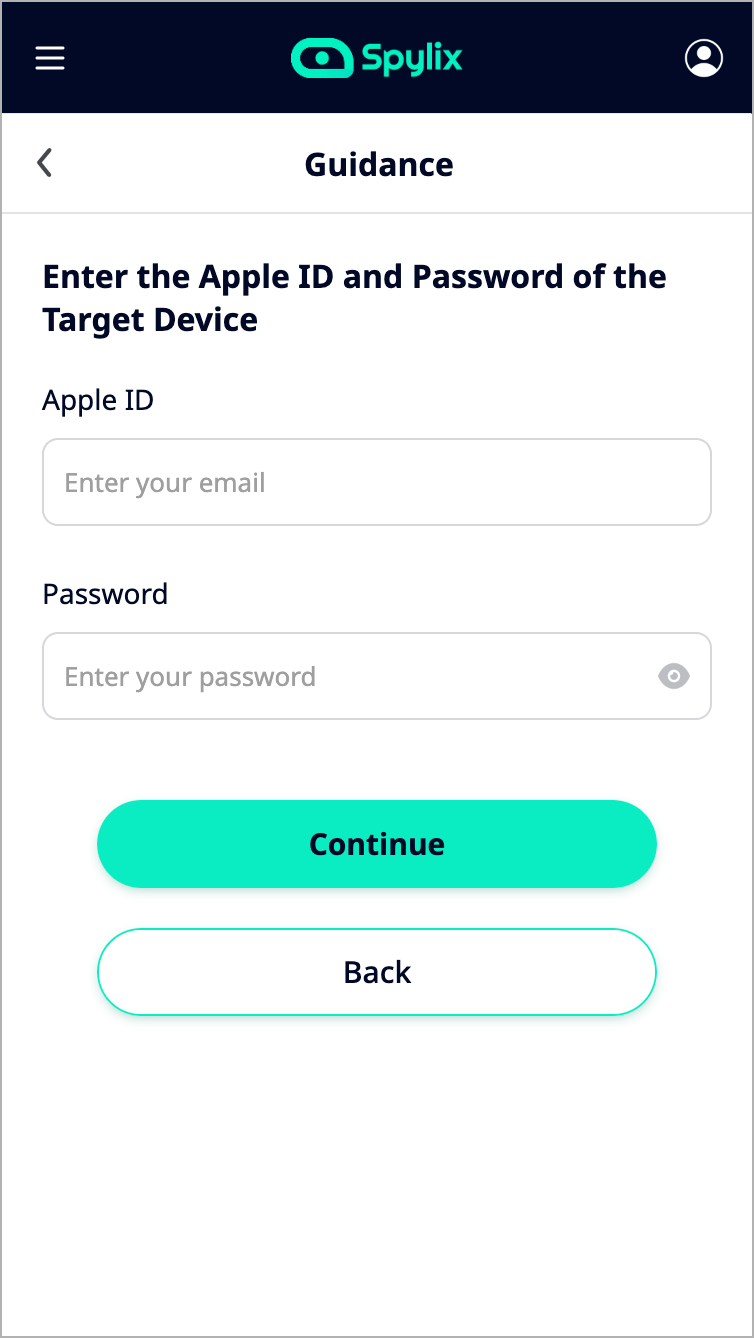 Step 3: Use iPhone Keylogger Online
To begin monitoring the keystrokes the device owner uses, go to your control panel and click on the "Keylogger" opton under "Key Features" to see all data and details entered on specified apps.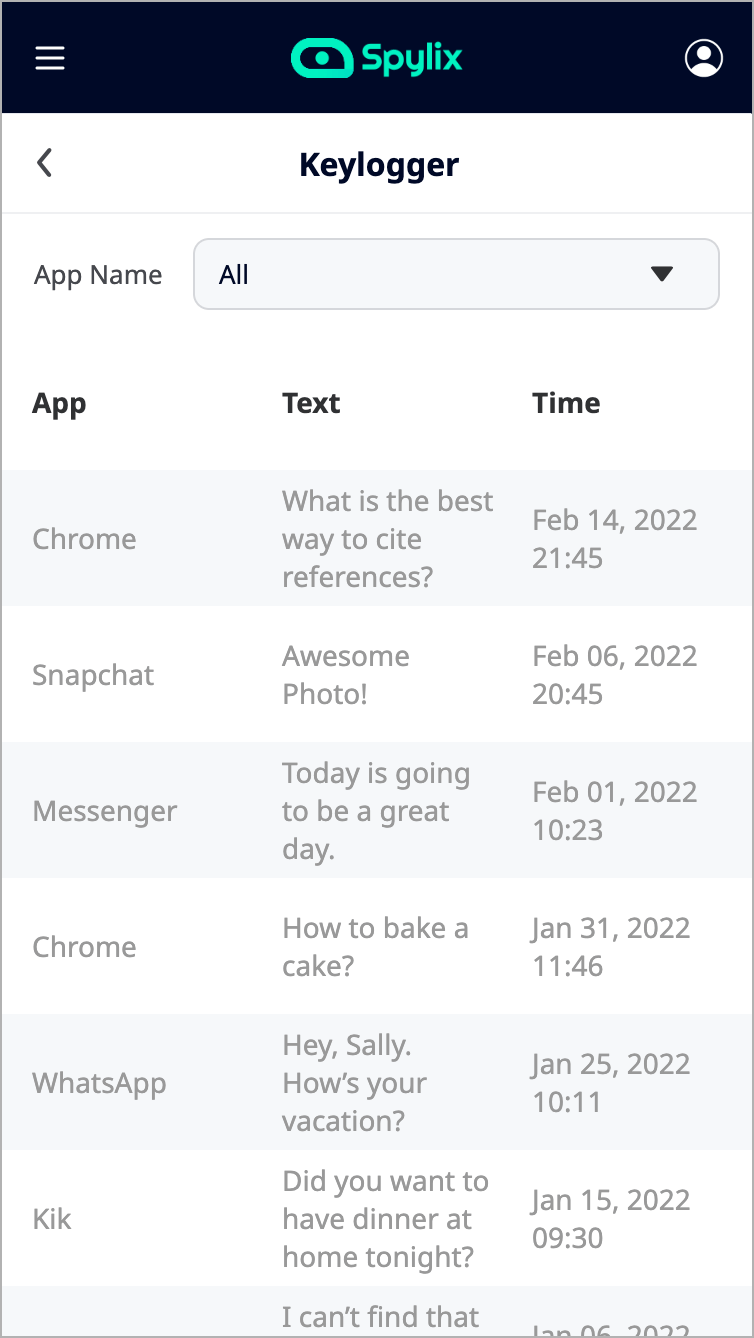 Is There a Keylogger App for iPhone?
Yes. There are plenty of Keylogger apps for iOS devices, but most of them are limited in the amount of information that they can provide. The Spylix Keylogger feature is different in that it can log keystrokes on most apps including Messages, WhatsApp, Facebook, Twitter, and even calls. Once it is set up correctly, this app will even allow you to see keystrokes in real-time.
What is the Best Free Keylogger for iPhone?
Spylix is by far the best free Keylogger for iPhone. It allows you to track all keystrokes that are entered on most apps on the device and you don't even need to jailbreak the iPhone or even install any apps on it. It will even track keystrokes entered on the device in invisible mode, without the owner of the device knowing.
Can Spylix iPhone Keylogger Be Detected?
No. If you choose to use Spylix in invisible mode, it can work in the background, allowing you to track the target device's activities completely undetected.
Does Apple Have a Keylogger?
No. Apple doesn't have a keylogger and is therefore not able to track the device's keystrokes. There are certain apps that you can use if you want to monitor the keystrokes on any iPhone. One of the most reliable solutions in this regard is Spylix, particularly because you don't need to jailbreak the iPhone to track it.
Do I Need to Install an App to Keylog iPhone?
No. It is not necessary to install any app on the target iPhone to track its keystrokes. You just need to connect Spylix with the target iPhone using the device's iCloud account and you will be able to begin tracking its keystrokes on all apps.
You can use a video monitoring solution like Spylix to gain access to your child's device and track the videos they record or share. Spylix is also useful in ensuring the overall safety of your children since it can allow you to access other types of data as well.