Track LINE Messages in 3 Easy Steps

Step 1
Sign Up
---

Step 2
Set Up Spylix
---

Step 3
Start LINE Tracking
What Can You Do With Our LINE Spy Feature?
Spylix LINE Messenger Spy App is the ideal tool for parents worried about who their children are speaking with and for companies who need to guarantee that their workers are not leaking sensitive corporate information through LINE.
The Spylix LINE Spy makes it easier to monitor the LINE app. It does not need the use of a technical specialist. The following are examples of how this monitoring software Spy on LINE.
View LINE Messaging Details
Spylix LINE enables you to see screen activity in real-time. The Spylix internet tool will inform you of the messages that your employees or children have sent or received through messaging programs throughout the day.
Monitor LINE Call Logs
Keep a record of incoming and outgoing call logs, including the phone number, contact name, and time stamp for each call. All call records are posted to your online account, allowing you to track them easily.
See LINE App Contacts
The Spylix LINE Spy allows you to see all the contacts, and contact information so that you're aware of who the person you're spying on is chatting and talking with.
Track LINE Locations
Spylix LINE spying enables the tracking of a device's GPS position. Using Spylix's GPS tracker, you may determine the precise position of a target device. Additionally, you may examine their most recent whereabouts.
How to Spy on Someone's LINE Messages on Android?
Step 1: Create an Account
Begin by providing your email address in the given section and then clicking "Sign Up" to create a free account that will be used to track your LINE.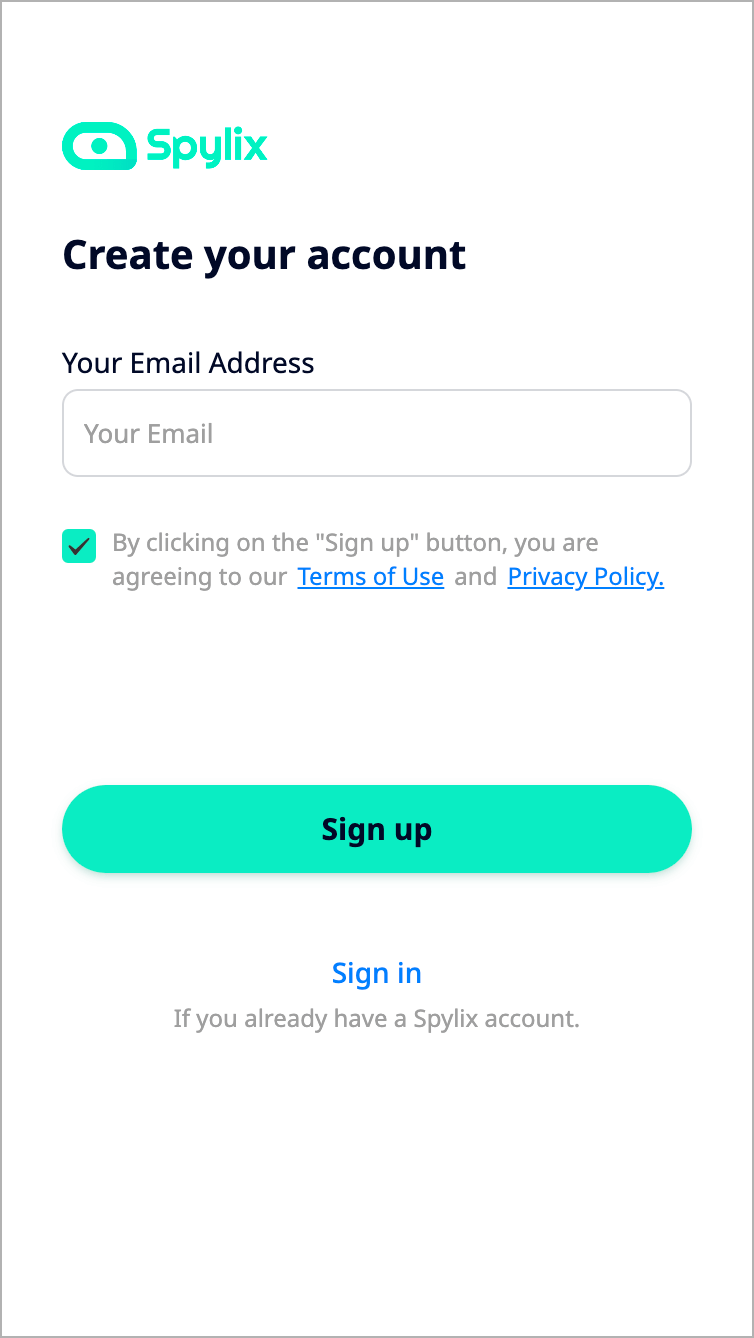 Step 2: Set up Spylix on Android
After that, you'll see instructions for installing the Spylix tool on the target device.
To finish the setup, follow the instructions and click "Continue".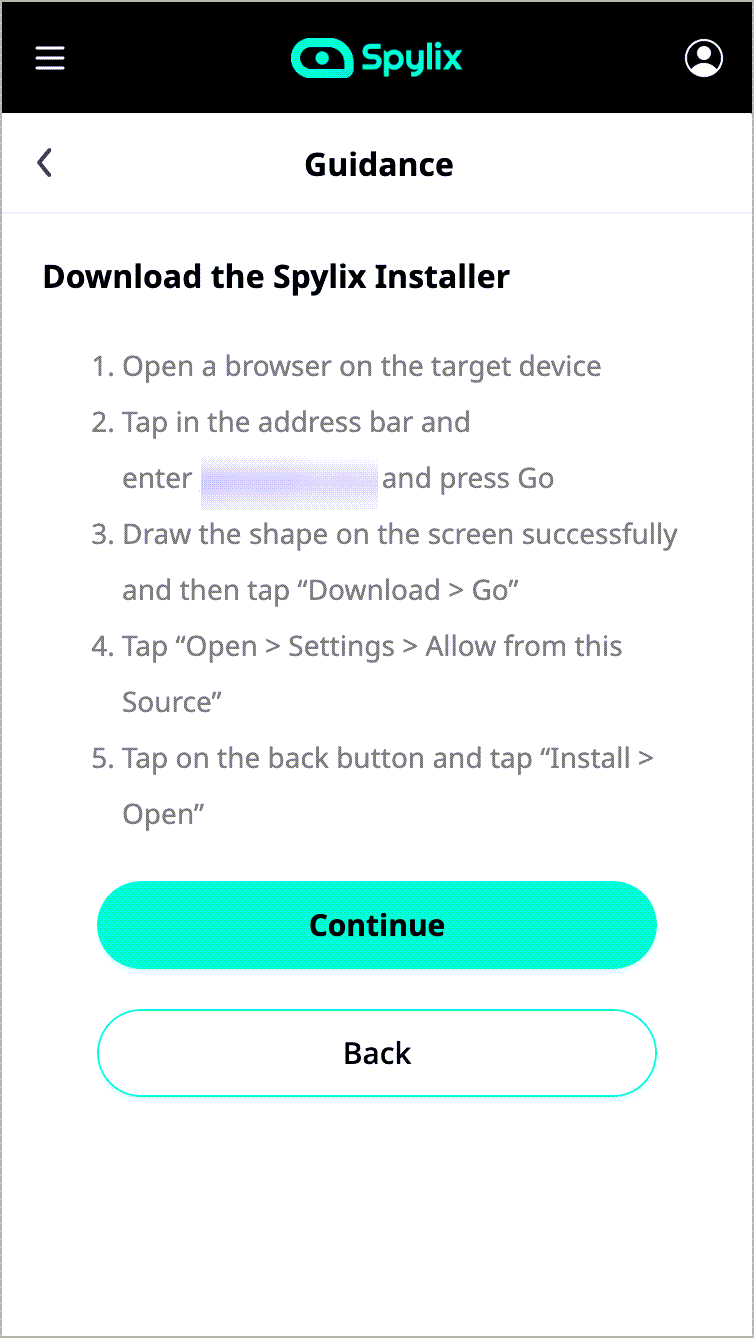 Step 3: Start LINE Spying
After the program has been appropriately set up, navigate the control panel to begin monitoring LINE on the target device.
When the set-up is complete, click on the "Menu bar" under the device you're targeting, click on the "Social Networks", and select "LINE".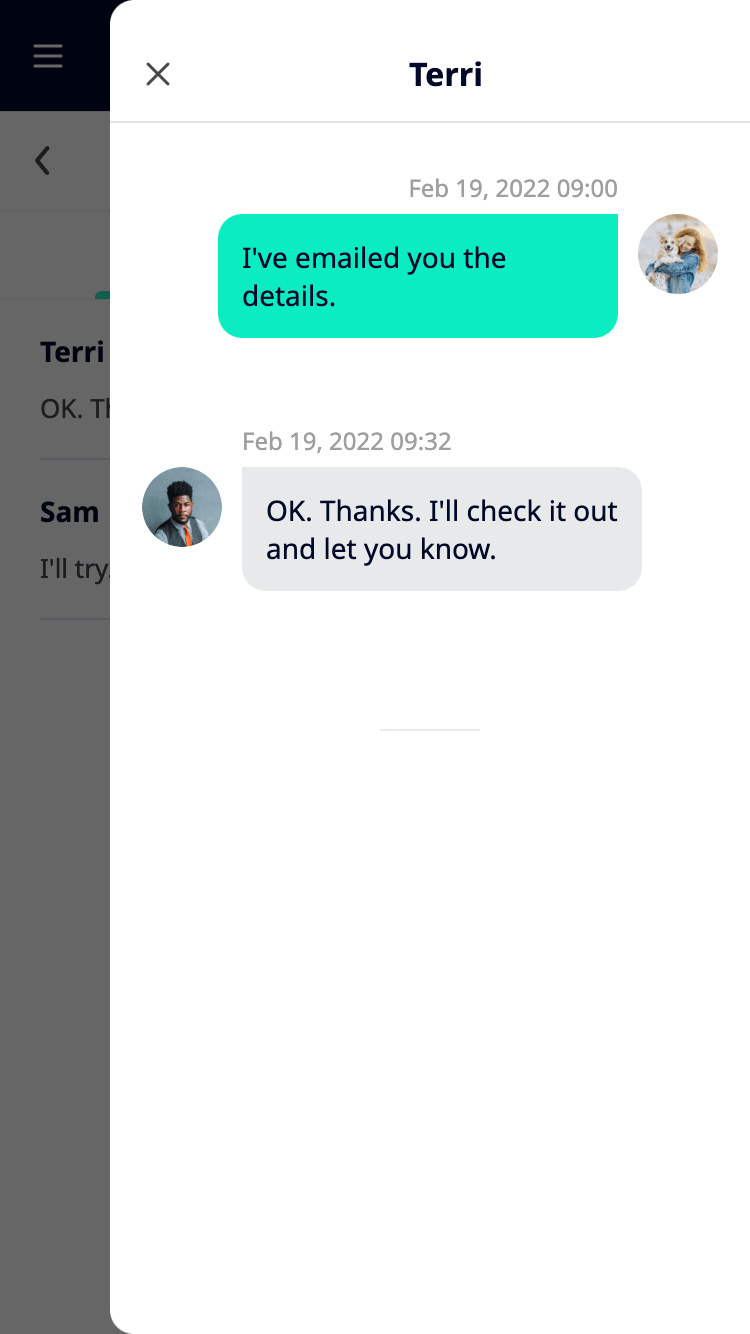 How to Track LINE Account on iPhone & iPad?
With Spylix, it's straightforward to track and monitor LINE data by following the easy steps outlined below.
Step 1: Create an Account
Enter your email address and click "Sign Up" on the Spylix app's main page to create an account that you'll use to track the device.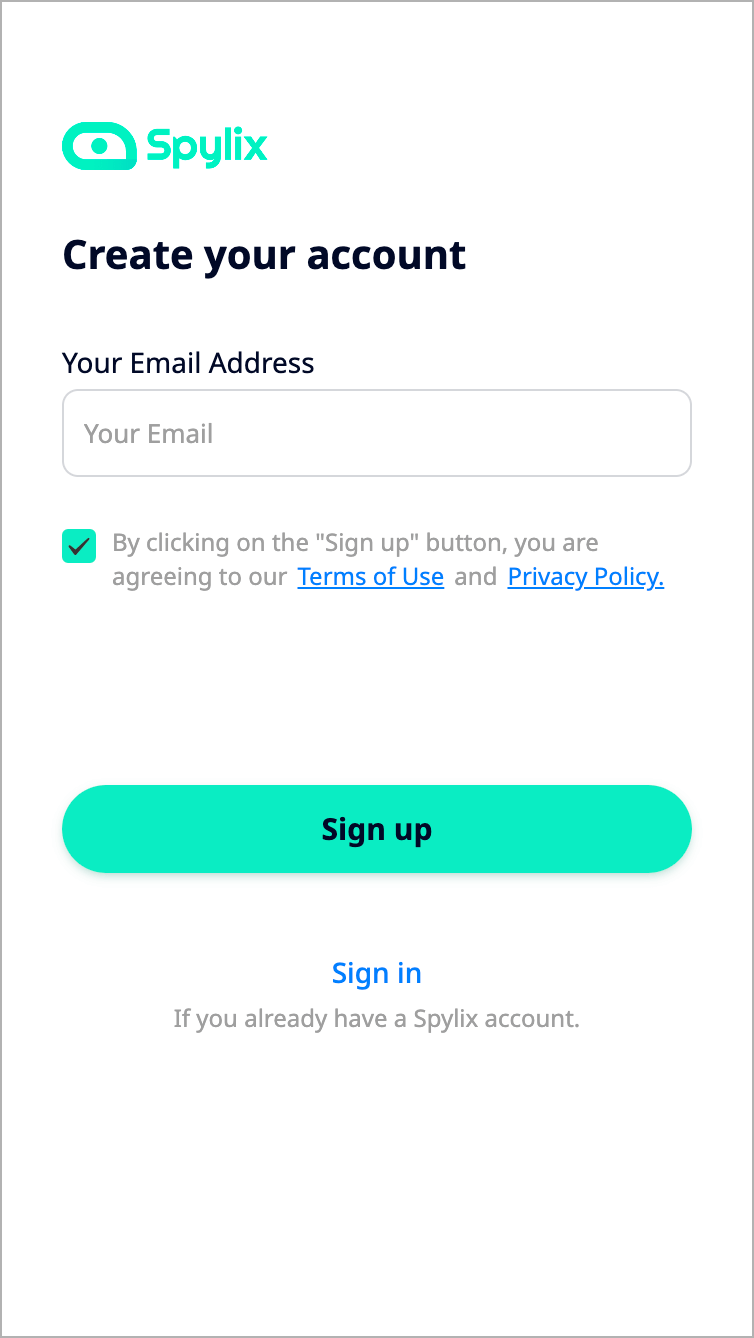 Step 2: Enter iCloud Details
You'll need to provide the iCloud login details for the device you wish to track to track LINE on an iPhone.
Click "Continue" after entering the correct login information.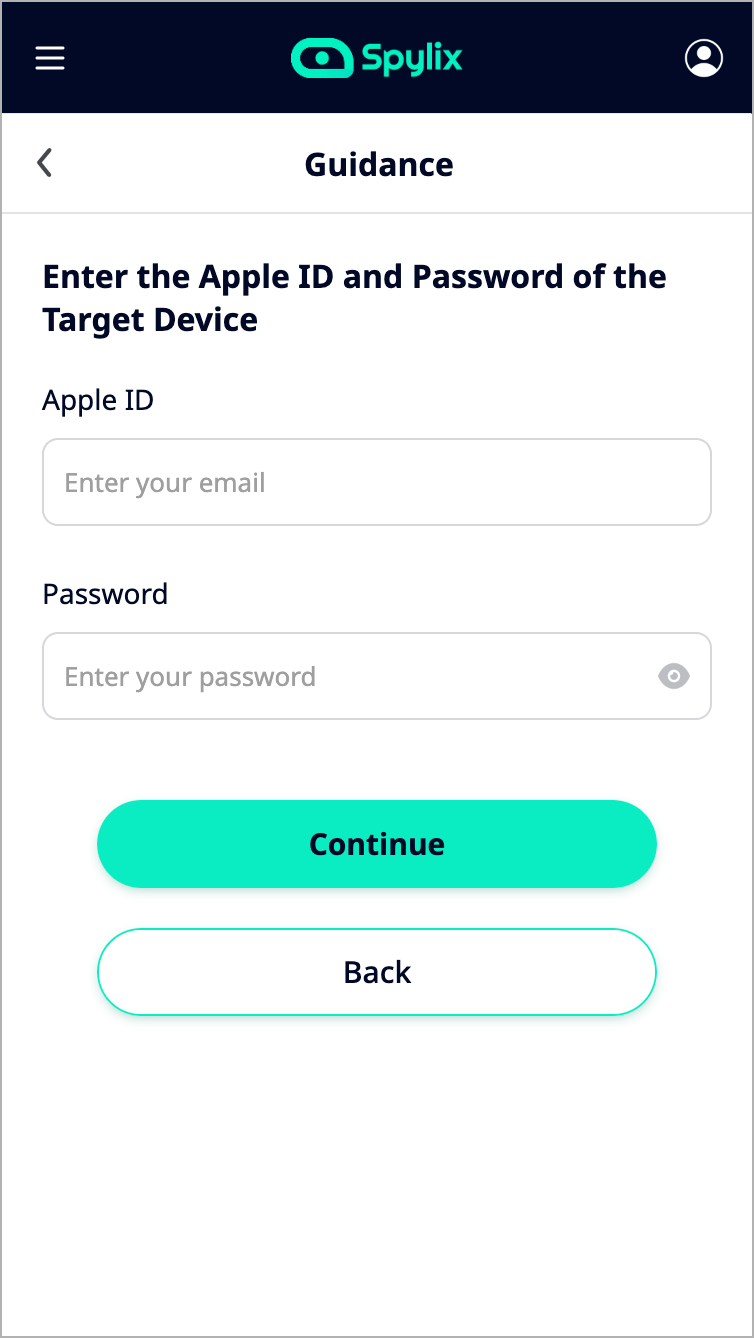 Step 3: Start LINE Tracking
You are now ready to begin monitoring the LINE on the target device.
Click "Social Networks" on the Menu bar, and you can see the list of social Networks you can track. Select "LINE", and you're ready to begin your tracking process as easily as that.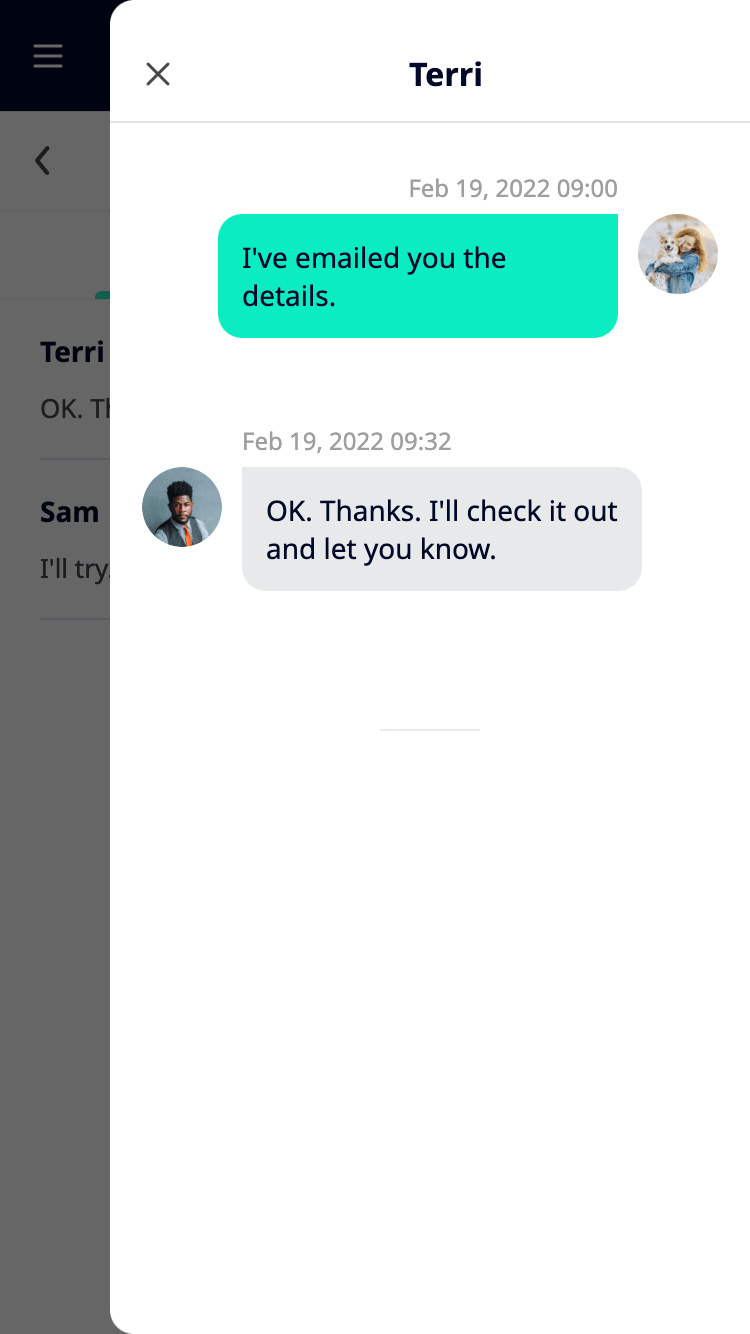 Can You Spy on The LINE App?
Yes! Our LINE Messenger Spy App enables you to remotely monitor all incoming and outgoing LINE messages on the smartphone of your kid or employee. Once installed, Spylix records and uploads these interactions to a secure internet dashboard for further review.
It is the ideal tool for parents who are worried about who their children are speaking with and for companies who need to guarantee that their workers are not leaking sensitive corporate information through LINE.
Can LINE Messages Be Traced?
LINE is a popular social messaging tool among youngsters and employers alike. Its free messages, free calls, and fun stickers are popular.
Others, though, may transmit damaging information. These toxic messages will undoubtedly hinder teenage development, whether mental or physical. It is time for parents to pay more attention to their children's health. At the same time, businesses may want to know if their workers are just using LINE for work purposes.
How Does A LINE Tracker Help you?
Parental Benefits
As a parent, you are aware of the dangers that unrestricted internet access poses to children. They are constantly flooded with information, making them ideal victims for LINE messaging frauds and sex predators. While you cannot physically protect your children from such threats, you may always stay one step ahead by secretly monitoring their LINE app activities as a parent.
With this information, you can determine whether or not your children are abusing your trust, educate them about acceptable online conduct, and safeguard them from bullies and predators.
Benefits to employers
Employee productivity is your company, and you must ensure that it remains as high as feasible. Monitoring LINE messenger discussions might help determine if your staff are using the software for business or amusement.
This is particularly significant for companies that handle sensitive information since staff can simply take screenshots of tables and statistics and discuss them in groups (or with those outside the company).
With all of these possibilities, monitoring your workers' LINE messenger actions is critical to determine what is going on and if the information is being exchanged innocently or maliciously.
What Is The Best LINE Spy App?
Spylix LINE spy is an application that may be placed on your children's or workers' cell phones.
Spylix LINE spy program is a monitoring tool that allows you to follow LINE chat messages, record LINE calls, and take screenshots. SMS messages, GPS positions, Geo-fencing, call recordings, call history, internet browser history, clipboard history, and social chat history on WhatsApp, Facebook, WeChat, Skype, Hike, IMO, and Viber are also recorded.
Spylix also offers a free LINE surveillance software version for iPhone/Android that has almost all of the functionality of the premium version.