How to Block WiFi in 3 Easy Steps?

Step 1
Sign Up
---

Step 2
Set Up Spylix
---

Step 3
Start Blocking WiFi
What Can You Do with the Spylix WiFi Blocker?
Though the internet is a useful tool for children to gain knowledge and increase productivity, too much usage could do more harm than good. So what should one do if their child is consuming excessive screen time scrolling the internet?
Well, the best solution is Spylix. Once installed on the Android or iPhone(without jailbreaking or rooting), you can check where your kid is accessing the internet. Also, the app lets you know the connection time, the location of the WiFi network, and, most importantly, the option to block each WiFi network.
Additionally, when you feel that your kid needs the internet for homework, then Spylix lets you unblock the network remotely. It is incredibly easy.
Instructions and Help about WiFi Blocking
You only need to apply three steps to enable Spylix on the child's Android or iOS device. Follow this section to learn the installation procedure in no time.
How to Block WiFi on Android?
Step 1: Make A New Account
First, from Spylix's Homepage, click Sign Up and provide your email address to make a new account for free. Also, set a strong password for your account.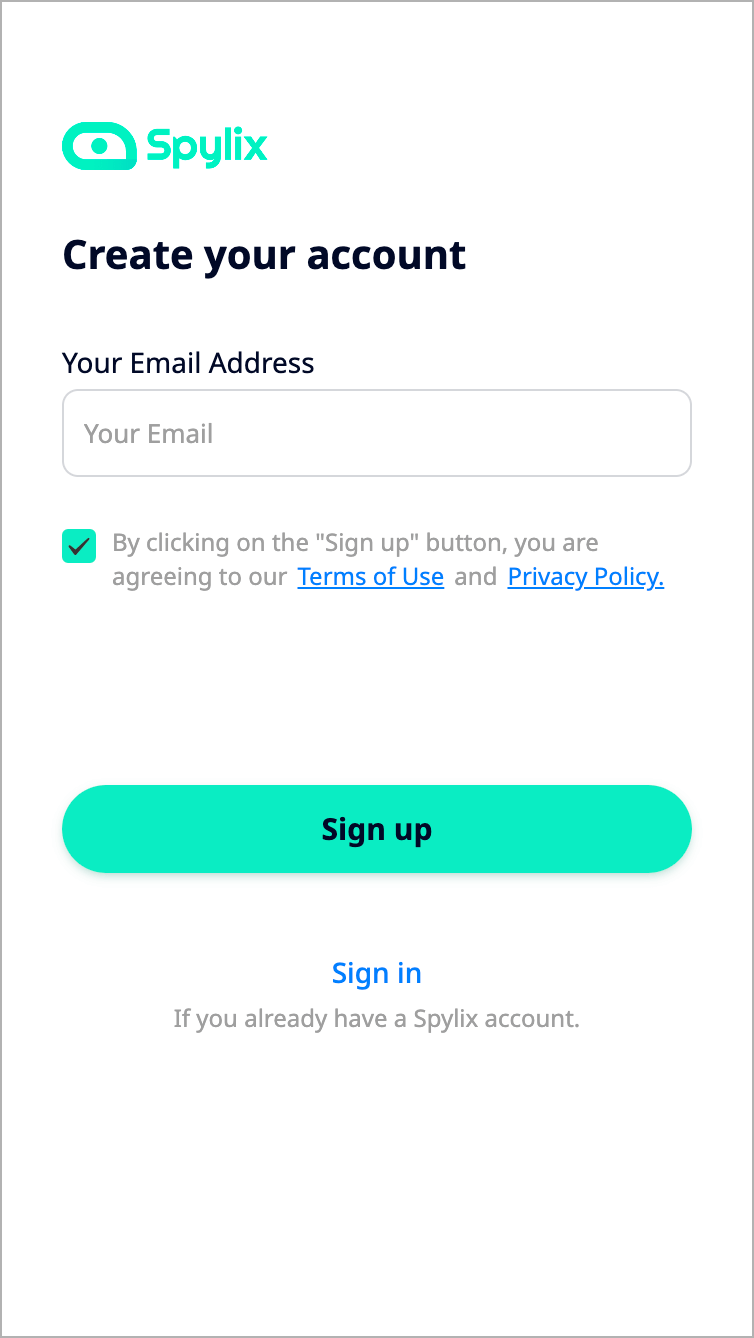 Step 2: Set Up the Spylix App on Android
Go through the guidelines stated on the Spylix account and follow them to quickly install the Spylix app on the kid's Android phone.
After that, click on "Continue" to proceed.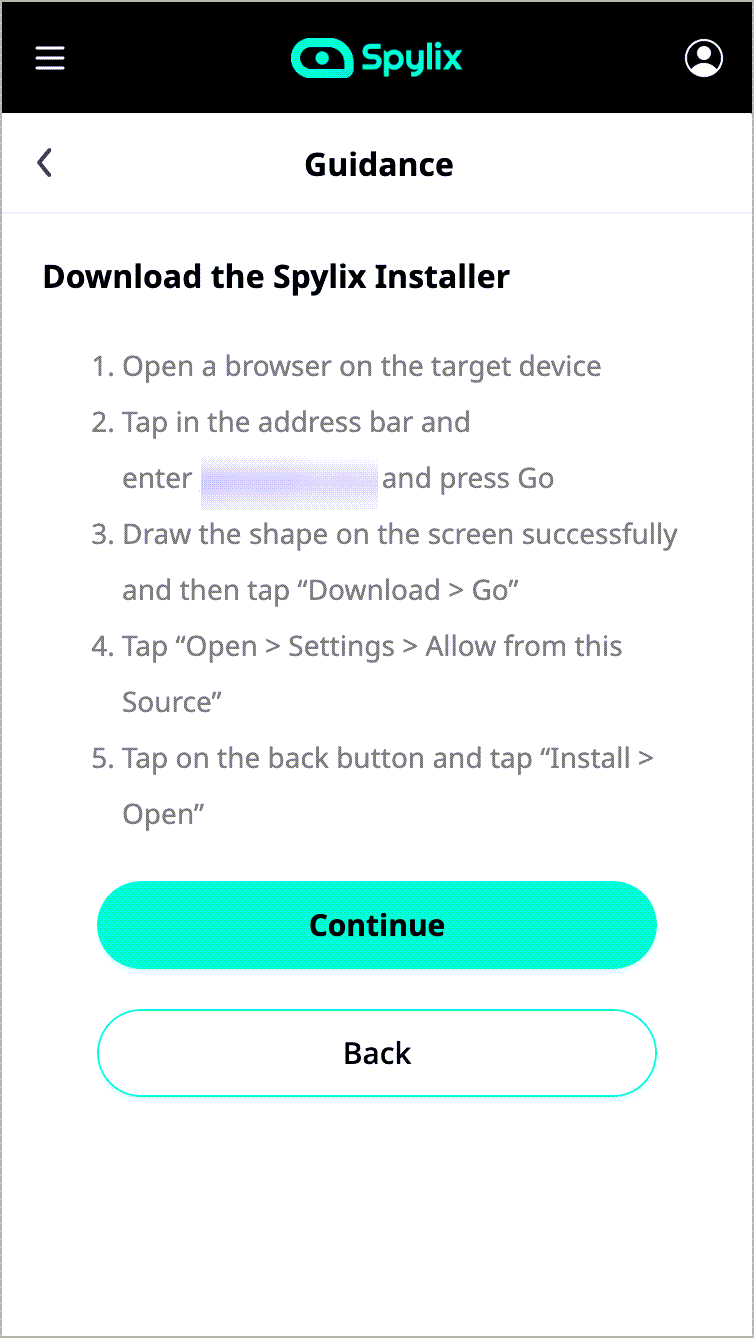 Step 3: Start WiFi Blocking
Now, open the control panel from your device browser, and press the Menu button. There, click on Controls.
Next, select WiFi Block. There, view every network and click on Block to restrict the one you want.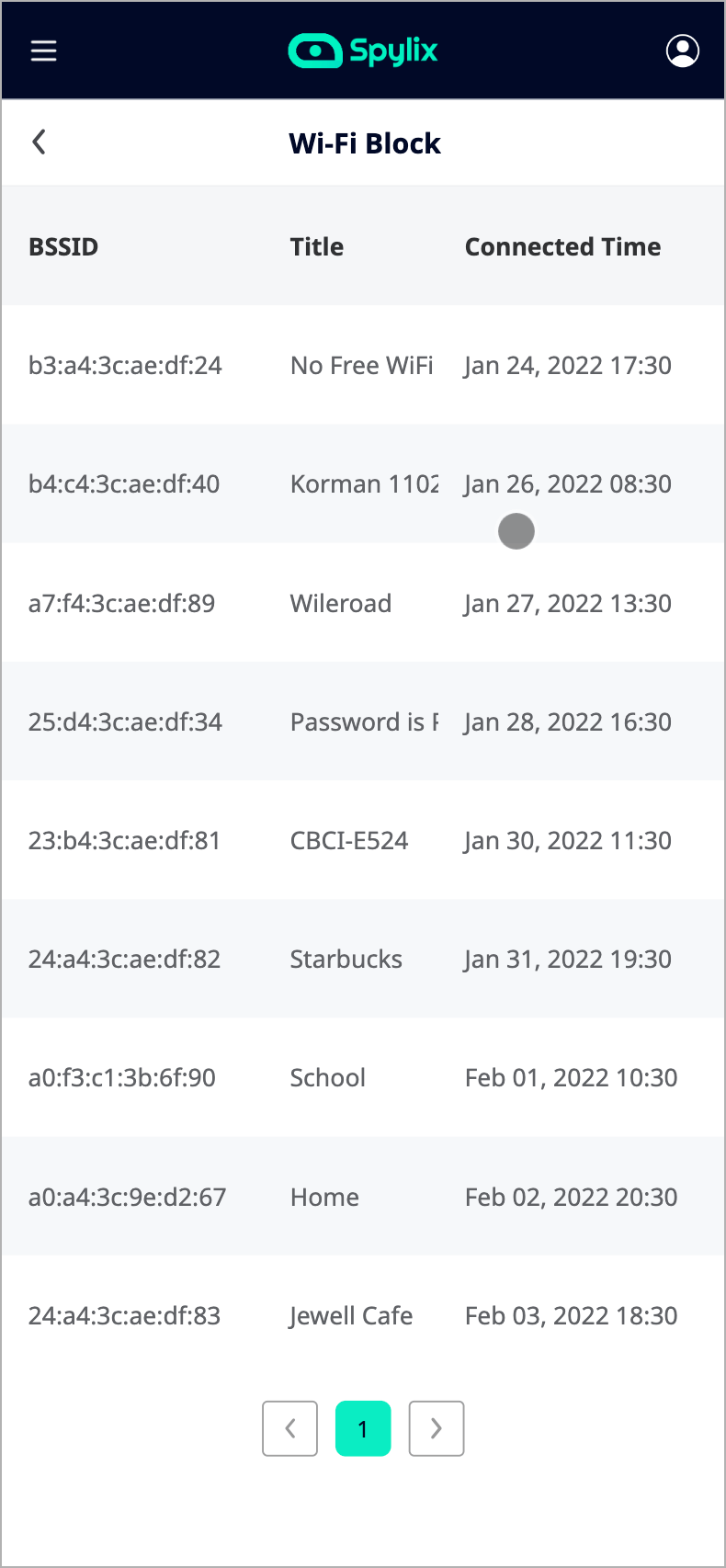 How to Block WiFi on iPhone & iPad?
Step 1: Create A New Account
First, make a new account for free. Just enter your active email address.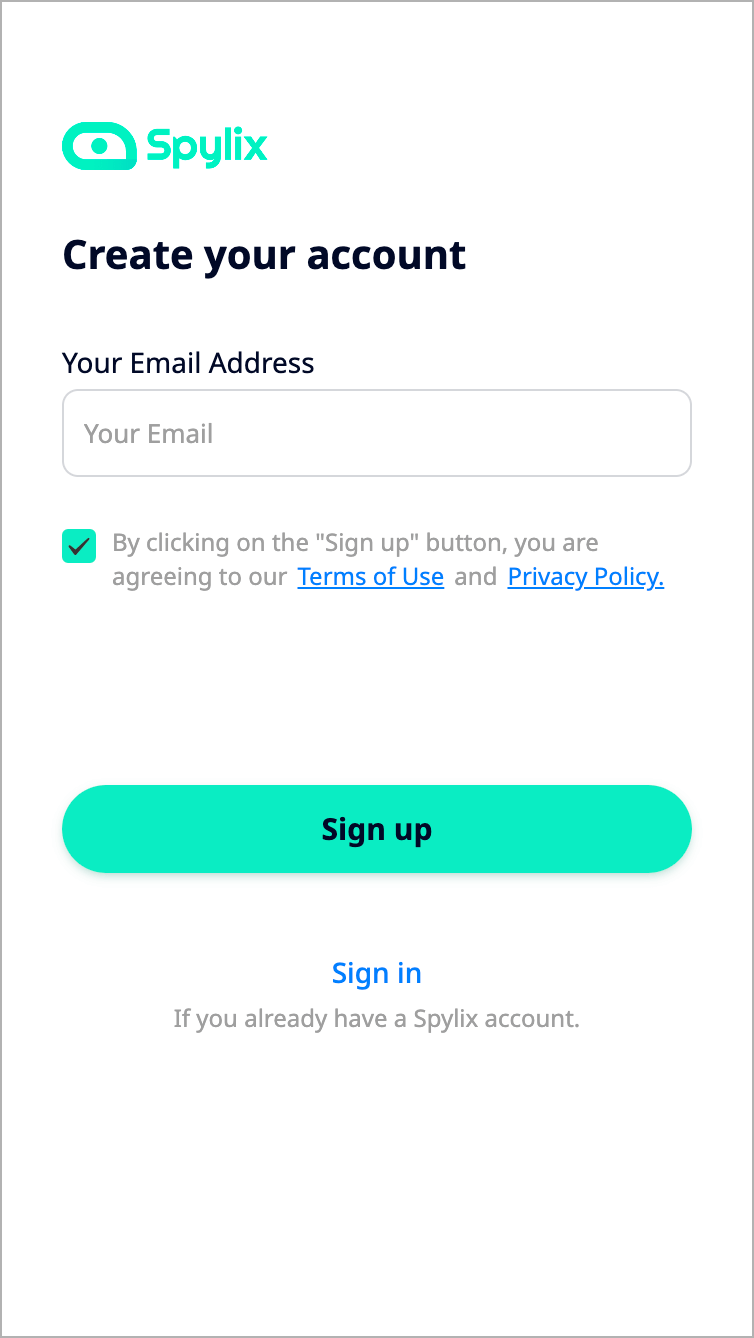 Step 2: Enter iCloud Details
Provide the user's iCloud information(Apple ID/Password) to access the backup data. Once done, click on "Continue" to move forward.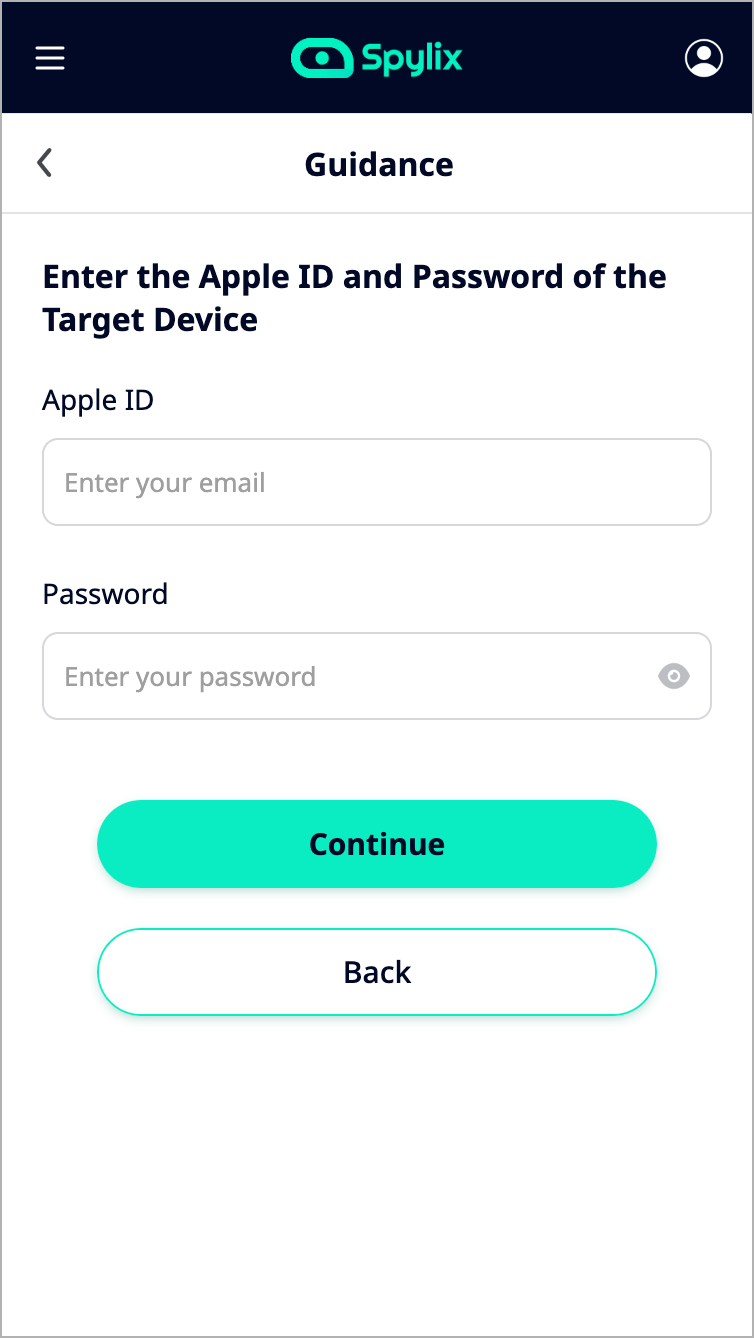 Step 3: Start Blocking WiFi
Access the online dashboard, and click on the menu bar(top-left corner). Next, hit Controls, and select WiFi Block. Simply limit the network that your child is currently or frequently using.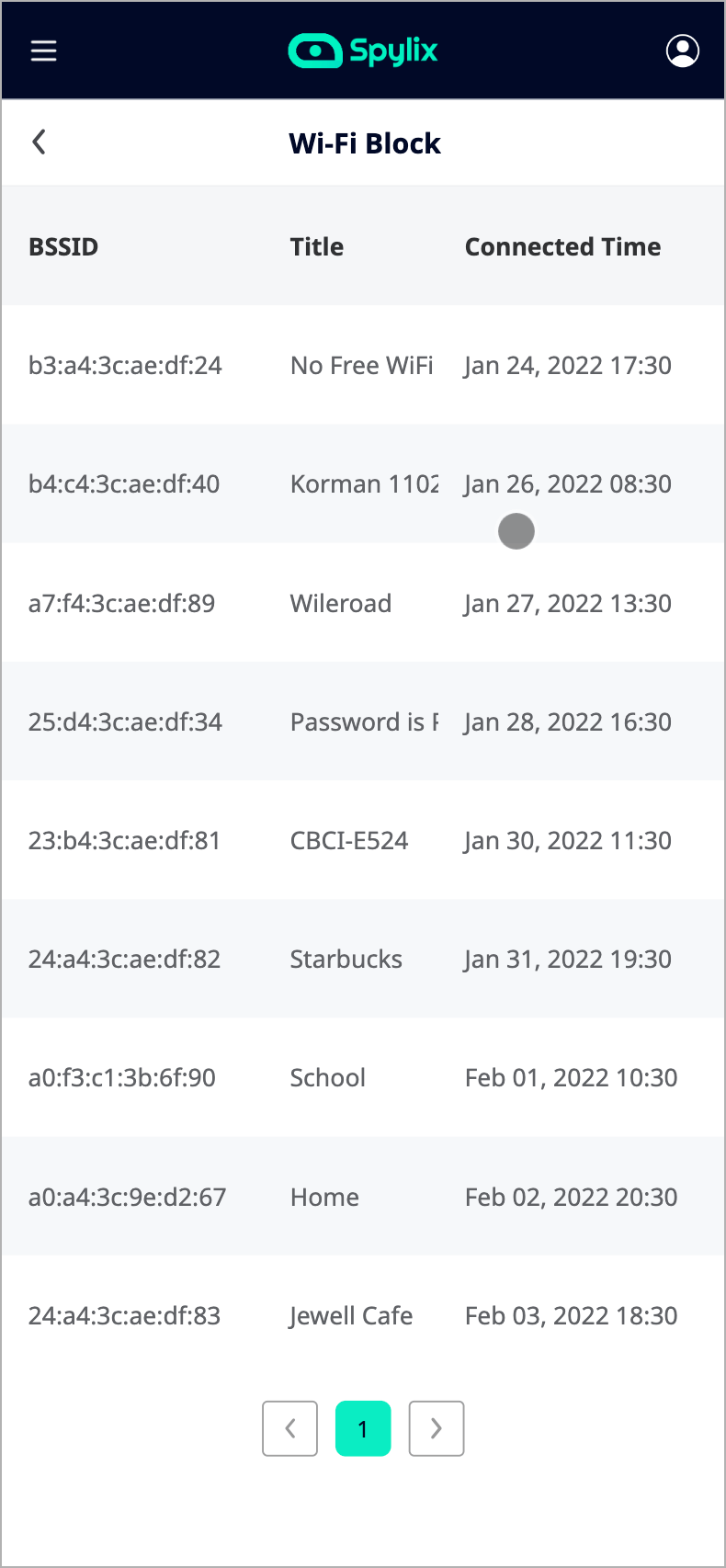 How Does Spylix WiFi Blocker Help?
In case your child is using the internet way too much, then you can restrict the consumption on their phone by blocking the network they are connected to using Spylix's WiFi Blocker. It increases their productivity toward other activities, such as homework and sports.
How Do I Block WiFi on My Child's Phone?
Once you enable Spylix on your kid's smartphone or tablet, access your Spylix account control panel. There, go to Controls(from the menu), and click on WiFi Block to restrict the network on the phone.
Can You Block Someone's WiFi Without Them Knowing?
Yes, once Spylix is installed on the user's phone, the Invisible Mode is activated, making the app hidden. Plus, you can block the WiFi remotely, so there is no chance for anyone to find out.
What is the Best WiFi Blocker App?
Spylix is the only top solution to block WiFi.
It keeps your activities private, and it is also easy to use. Plus, there is no need to root or jailbreak the phone.
Is Spylix A Hidden WiFi Blocker?
Yes!
Spylix is a private WiFi Blocker that has an advanced Stealth Mode feature that keeps the application invisible on the target phone.