Privacy is important. However, if your partner (girlfriend) doesn't acknowledge boundaries and becomes possessive of you, it can cause trouble.
It becomes increasingly challenging if your partner knows your iPhone passcode and social media credentials.
However, do not panic! There is hope.
This article will explore how to hide text messages on an iPhone from the girlfriend.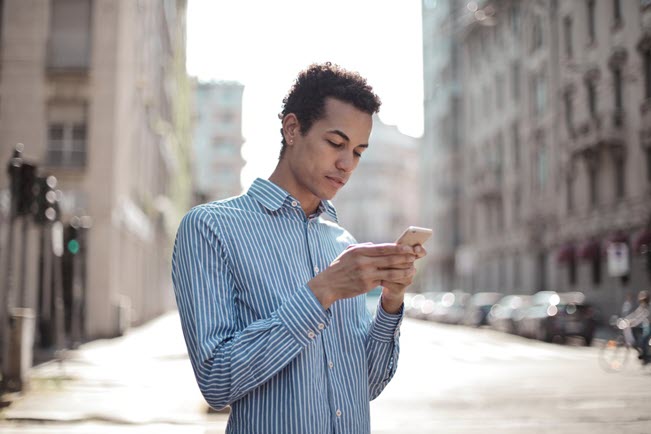 Q: Is There a Way to Hide Messages on iPhone from Girlfriend?
We understand that there might be several reasons why you would want to hide texts on iPhone from your girlfriend.
You might be arranging for an anniversary gift and do not want her to find out about it prematurely, or you might be facing some professional trouble that you do not intend to worry her about.
So, yes!
There are 7 solutions available on your iPhone that make hiding messages on your iPhone extremely convenient.
Way 1: Hide Notifications and Alerts on iPhone from Your Girlfriend
Recommendation Index: 7/10
Success Rate: 5/10
Most of the time, your girlfriend will get curious about your texts only when she sees the notification or hears an alert.
Luckily, a feature on modern iOS devices lets users turn off notifications without alerting anyone.
The steps are as follows:
Open the iPhone Settings menu.
Tap on Notifications.
Now, select the Messages app and turn off the Allow Notifications option.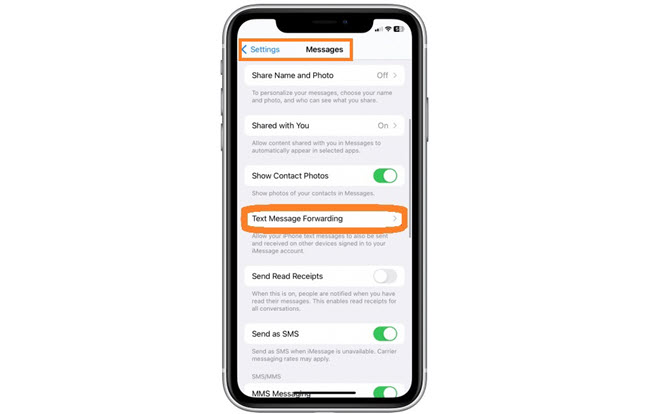 However, this technique does not hide any texts, making them accessible to your significant other.
Way 2: Hide Text Message Alerts on iPhone from Your Girlfriend
Recommendation Index: 6/10
Success Rate: 4/10
Text message previews are accessible even from a locked screen.
So, if your girlfriend doesn't know the screen passcode, she can still read your messages without you knowing.
If you intend to avoid any confrontation about her snooping around, then it is better to just turn off the app preview option from iPhone settings.
Here's how!
From the iPhone Settings, select the Notifications button.
Tap the Show Previews option and press Never.
This will turn off all app previews on your iPhone.
To just turn off the Messages app previews, open the Settings menu again.
Tap Messages, and choose the Notifications option.
Select Show Previews and tap Never.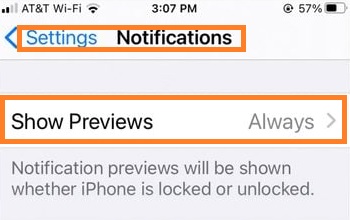 To make this method work, your partner should not have access to the iPhone passcode.
Way 3: Use iMessage's Invisible Ink
Recommendation Index: 9/10
Success Rate: 8/10
With the iOS 15 update, Apple has introduced an interesting new feature called the Invisible Ink that lets you send iMessages in a scrambled format, which only the recipient can read.
This feature is quite simple to enable. Follow the steps to discover how to hide messages on your iPhone without deleting them.
Launch the Message app, and open the conversation where you intend to send the invisible message.
Type the text, and long-press the send icon.
A pop-up will appear immediately; just tap the Send With Invisible Ink option.
That's it; the text will appear in scrambled form.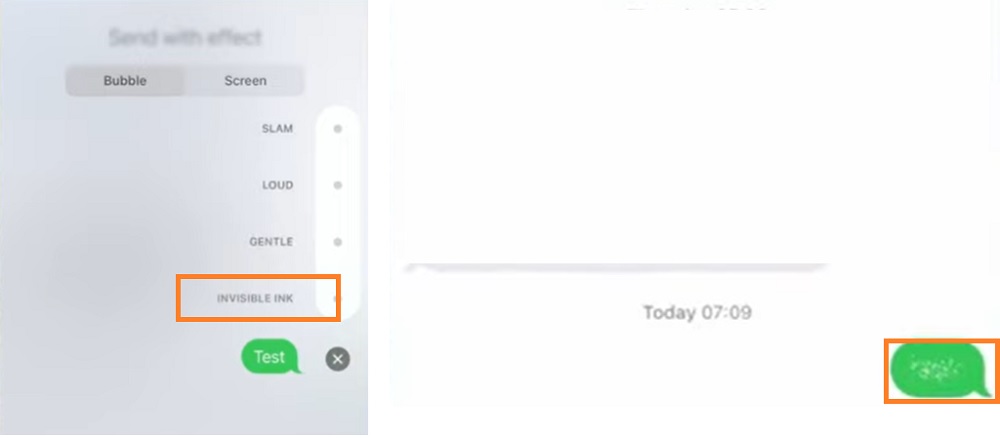 Your girlfriend could easily find out that you are hiding something from her due to the scrambled text formation.
Way 4: Turning off Message Forwarding on Your iPhone
Recommendation Index: 5/10
Success Rate: 4/10
Most iPhone users have the text forwarding feature enabled that shares important messages across multiple devices at the same time.
This is a handy utility but can cause inconvenience when trying to hide iPhone messages from your girlfriend. It is better to turn off this feature until you can share your texts with your partner.
The steps are listed below:
Go to iPhone Settings and tap Messages.
Select the Text Message Forwarding option.
Select the devices you do not want texts to be forwarded to.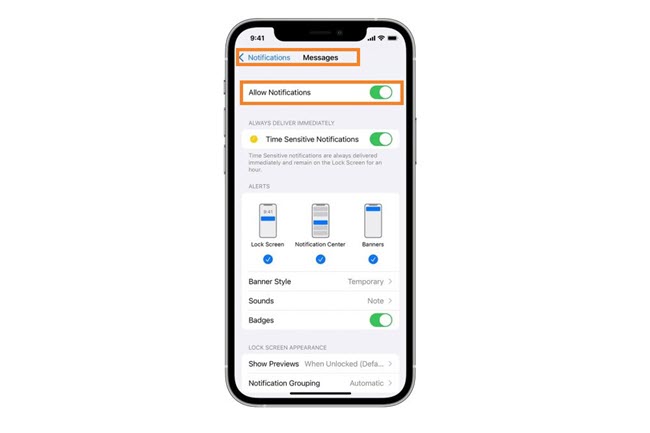 However, your girlfriend might be able to view the texts. Also, disabling the forwarding feature would come in the way of your other activities on the iPhone.
Recommendation Index: 4/10
Success Rate: 3/10
Once you have read or sent the text to a specific contact, there is no point in keeping it, especially if you want to hide the details from your girlfriend.
So, one way to prevent her from reading the texts is deleting or hiding the entire conversation.
Check out these steps:
Open the Messages app and select the conversation you want to hide/delete.
Long-press it and tap the More option.
Select the Trash button.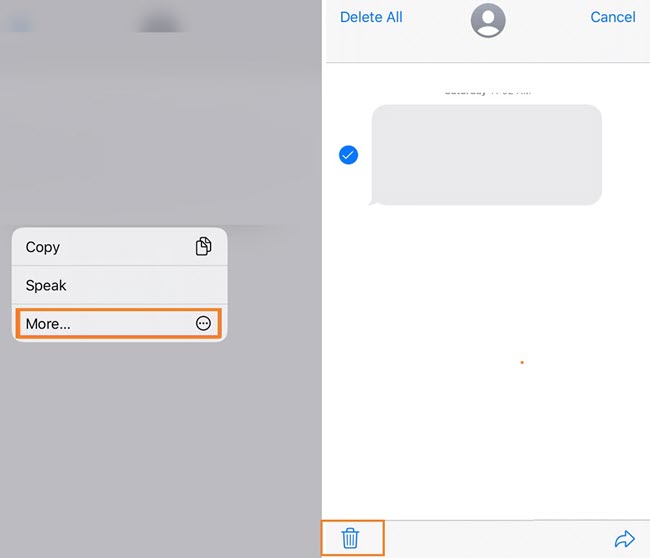 You might not be able to recover deleted text messages, but on the other hand this solution leaves no evidence of your conversations with someone you are hiding from your partner.
Way 6: Lock Your iPhone to Prevent Snooping from Your Girlfriend
Recommendation Index: 8/10
Success Rate: 9/10
If you are in an earlier phase of your relationship with your girlfriend, and you still want to keep certain parts of your life private from her, such as your conversations via texts with others, then it is best to
Just open the Settings menu, tap Face ID & Passcode, and enable the screen lock feature. Though this method is accessible and quick, it definitely points to a lack of trust in a relationship. This might draw suspicion that you are hiding something from your girlfriend.
Way 7: Use Hidden Messaging Apps on Your iPhone
Recommendation Index: 7/10
Success Rate: 6/10
Besides iMessage, you can install third-party applications to send encrypted text messages you don't want your girlfriend to see.
Apps like Signal, WhatsApp, Telegram, CoverMe, and more offer end-to-end encryption, making sure the text exchange remains secure between the sender and the receiver.
Still, you have to rely on third-party tools, which the other user might not be using. So, this solution could cost you time and resources.
Bonus Tips: How to Check Text Messages without Knowing
What if you want to read your girlfriend's messages instead, and she has enabled all the preventative measures to stop snooping?
Well, in that case, we recommend Spylix, which is an excellent phone tracking service that doesn't even require app installation to monitor iPhone activities.
What's more, it is compatible with Android devices. Not only that, but you can check the deleted messages on a user-friendly online dashboard(which works on all browsers).
Key Features of Spylix Message Spy App
Following are the details accessible with the Spylix Text Spying application:
Details on the sender and receiver, such as name, number, image, and email address
Entire conversations(also the deleted ones)
The timestamps(date and time) of the conversations
How to Check Text Messages without Knowing?
Apply these installation steps to learn how to use Spylix to track the target person's messages without them knowing.
Check iPhone Text Messages Secretly
Step 1: Create a New Account
Visit the official website and tap the Sign Up Free tab. There, share your email address to make a new account without any cost.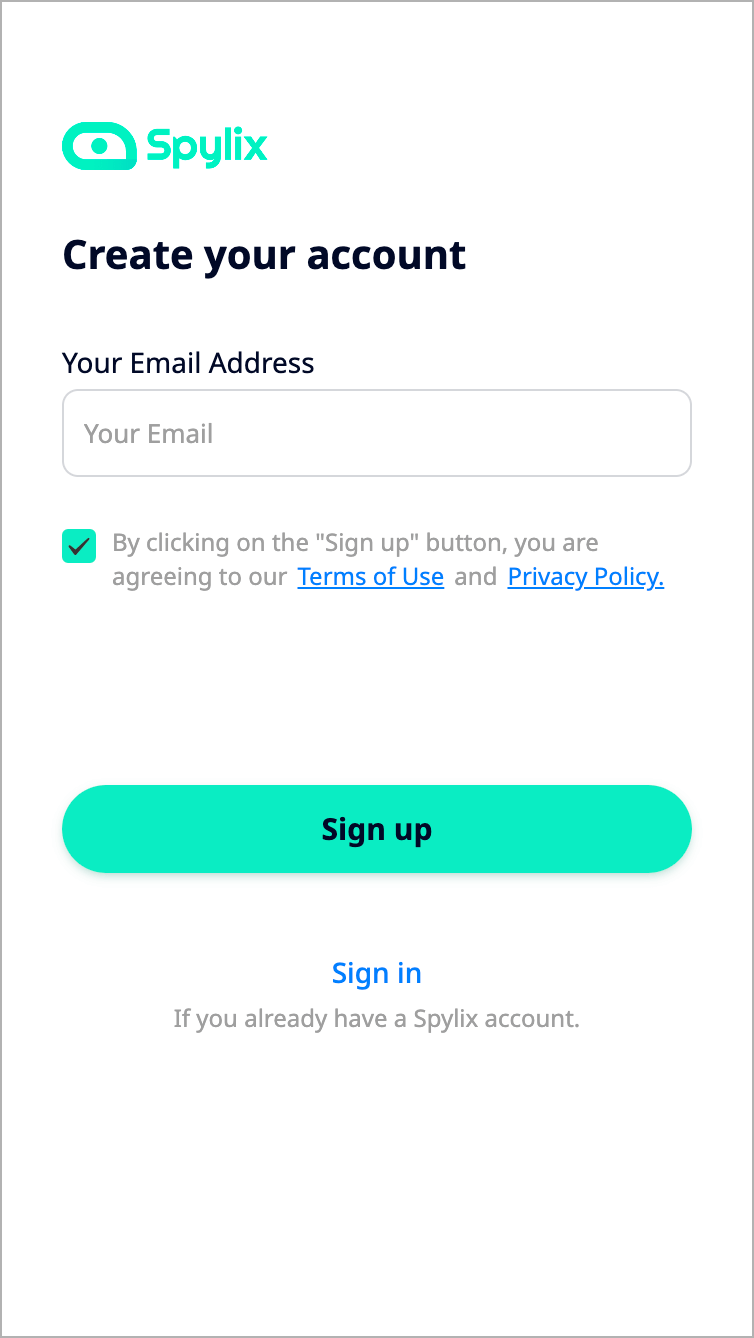 Step 2: Enter the iCloud Details
Provide the other user's iCloud account information to verify their profile and device.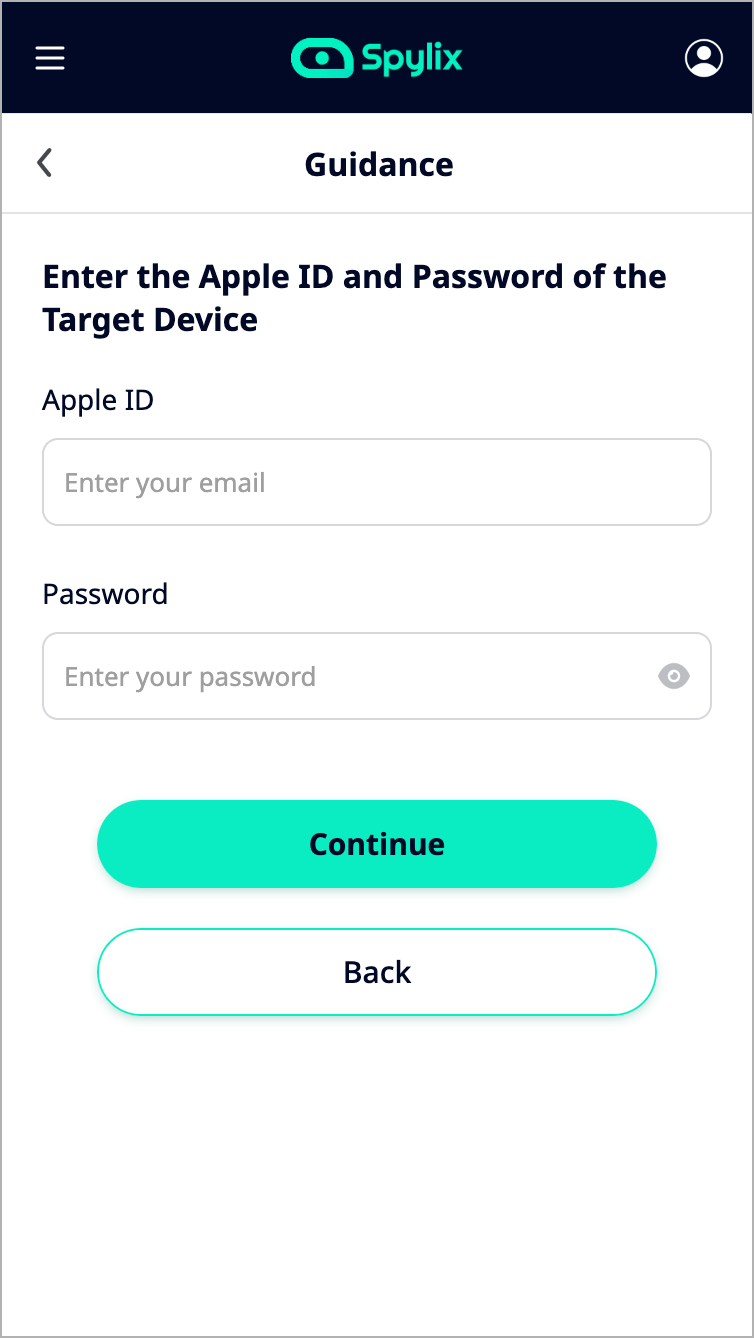 Step 3: Check the iPhone Text Messages
Open the Spylix dashboard via any browser and go to the General Features section. Click Text Messages to check details on the text messages.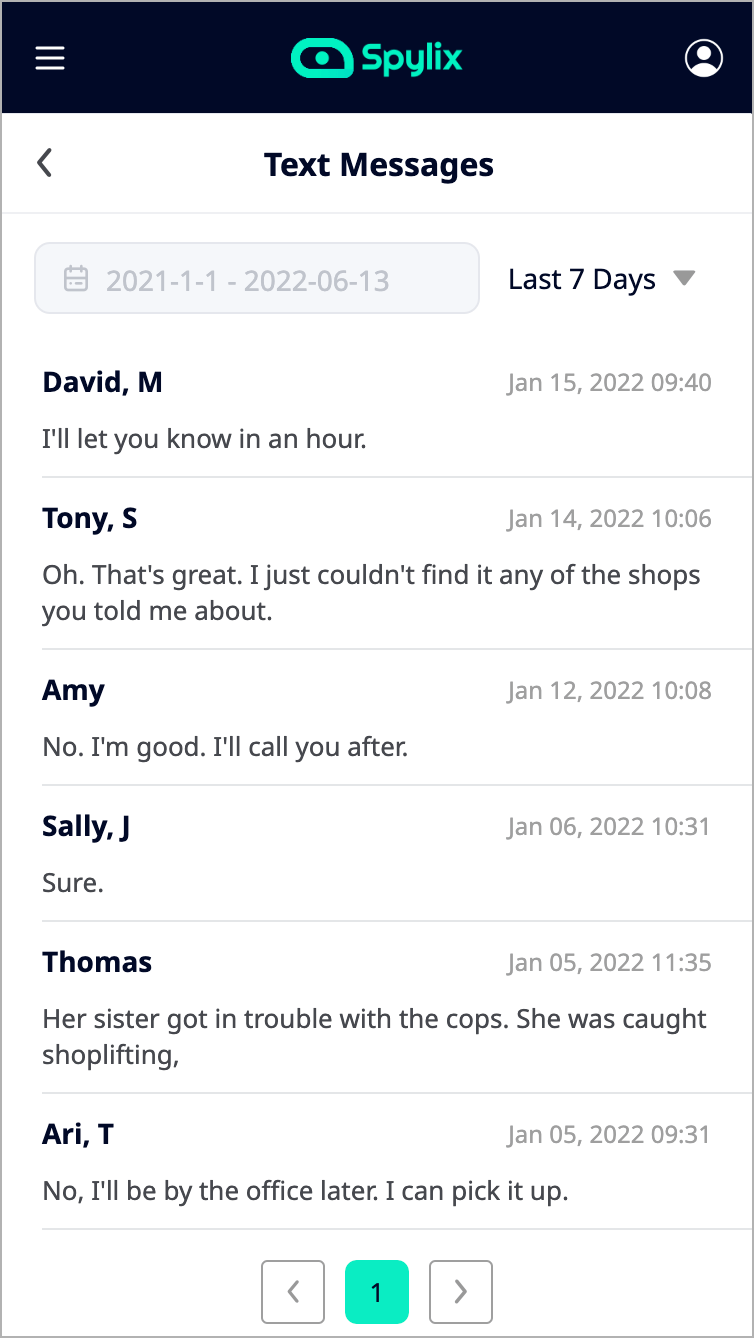 Check Android Device Text Messages Secretly
Step 1: Set Up an Account for Free
Go to the official Spylix website and enter your email address to create a new account.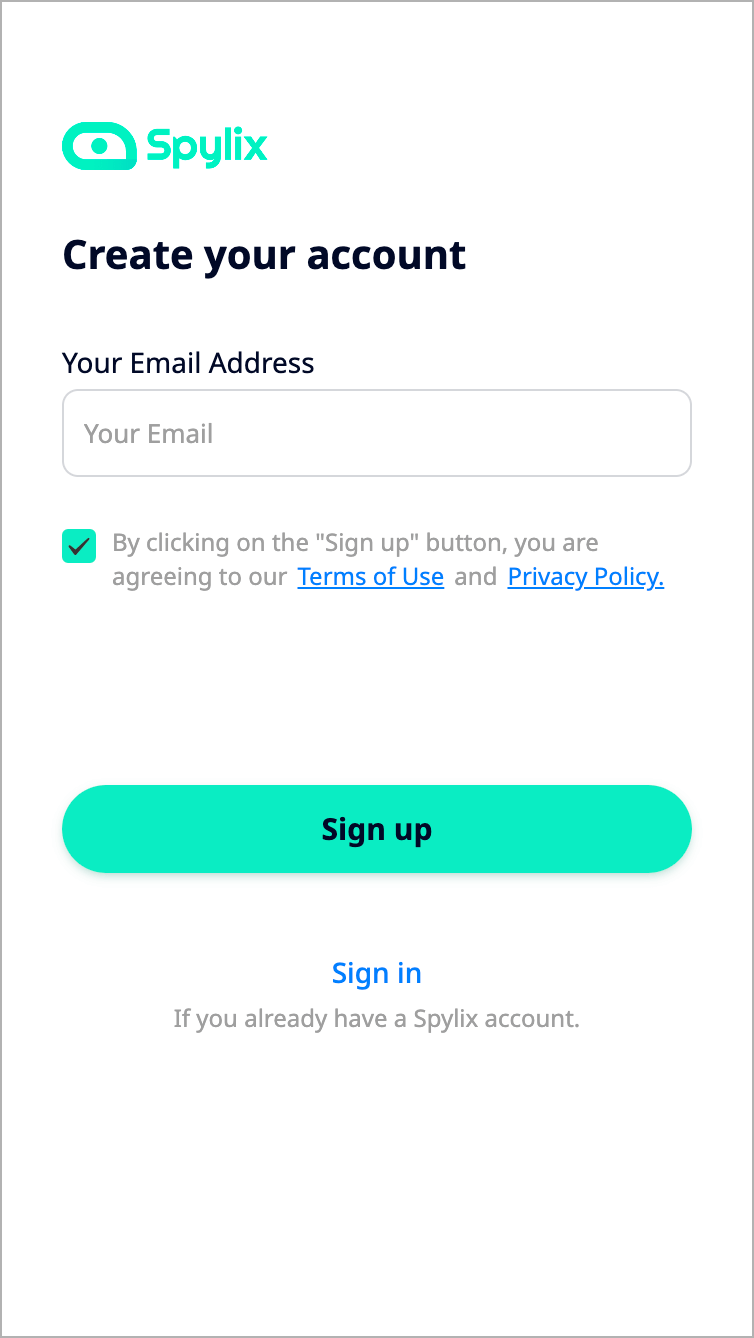 Step 2: Install The Spylix App
Download and install the spy app on the target person's Android device. Just follow the guidelines on your account.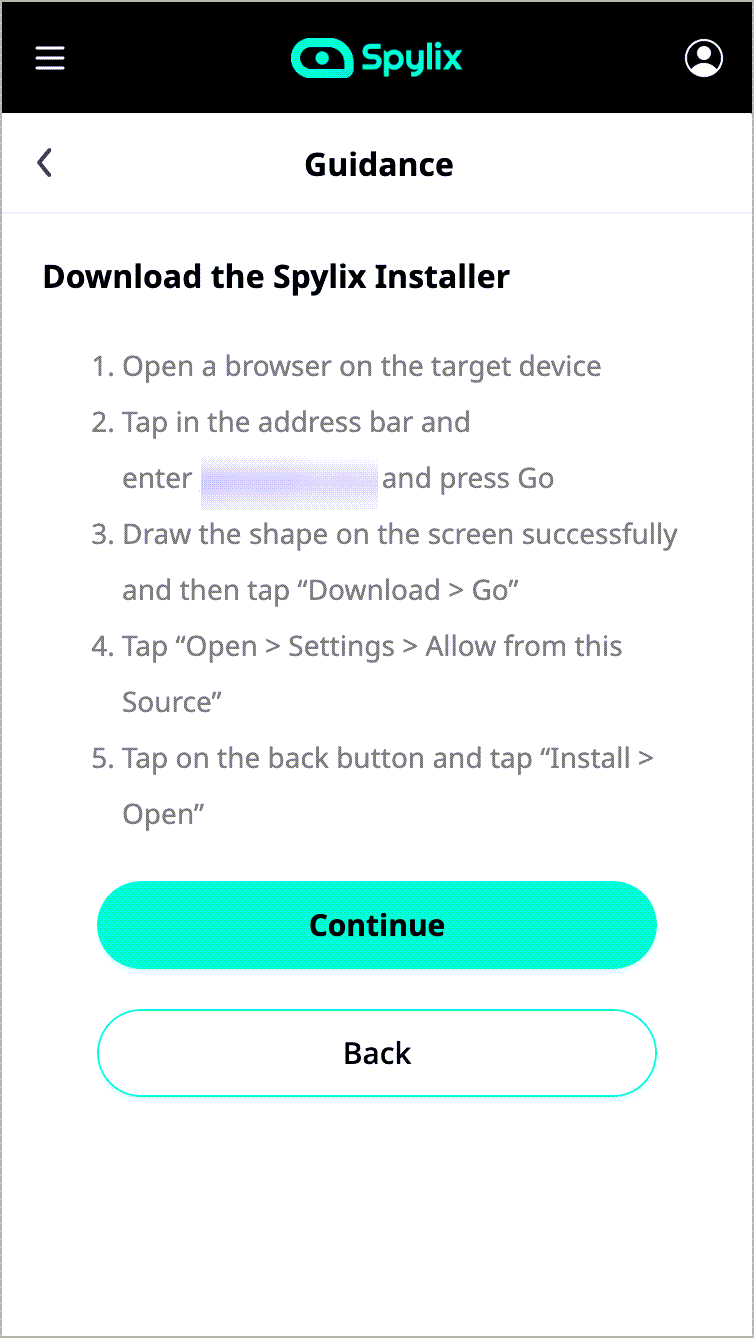 Step 3: Check The Android Text Messages
Open the online dashboard and click the General Features section. Finally, select Text Messages to monitor the texts in real time.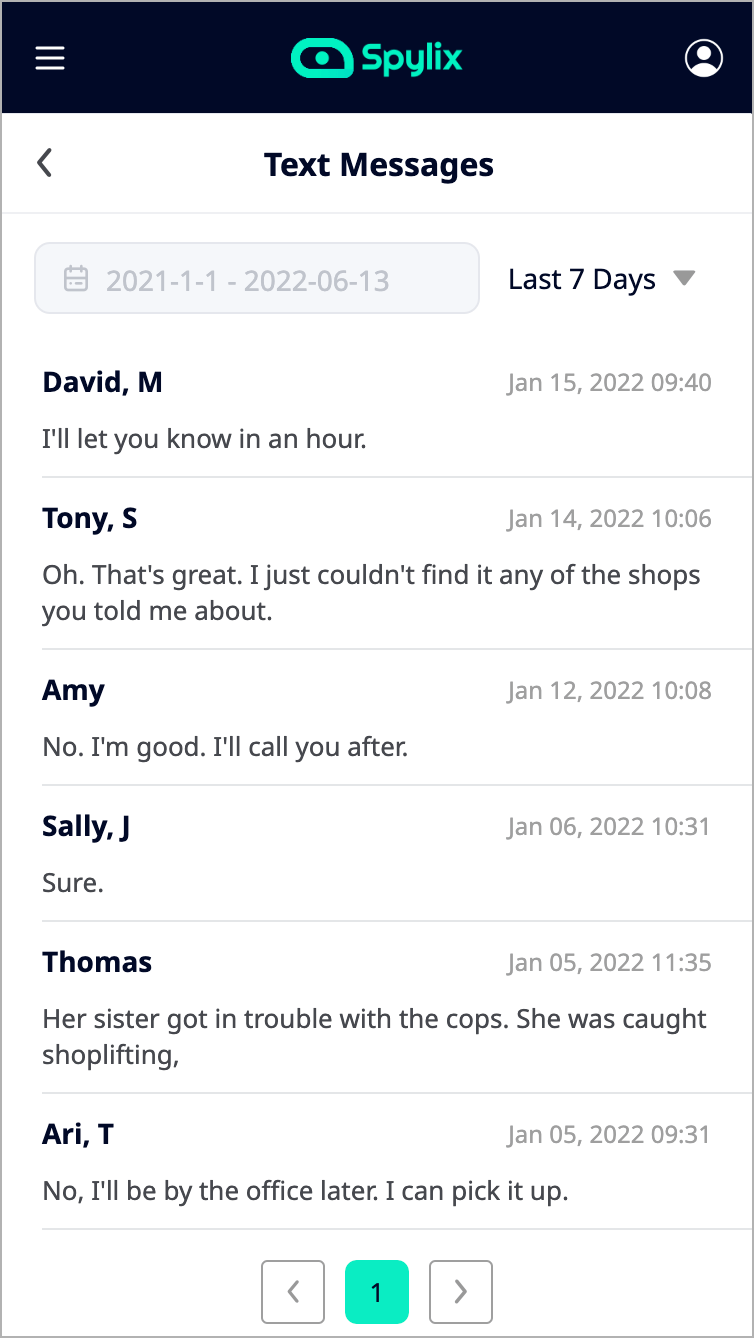 What Else Can Spylix Do?
You can also look into the call logs of the target person and find useful information on the caller, like their number, name, picture, etc.
Also, Spylix's GPS Locations tool helps you monitor the target user's whereabouts on the spot. Details on their location history are available as well.
You can track their browsing history, keylogs, photos, videos, and emails.
Moreover, it lets you monitor their social media chats on all popular platforms, including WhatsApp, Skype, Instagram, Snapchat, Telegram, Tinder, and more.
Why Choose Spylix as The Best Message Spy App?
Spylix is the best choice for you for the following reasons!
Budget-friendly
Cross-platform compatibility
No rooting or jailbreaking needed
Excellent customer service(27/7 availability)
Fast and accurate updates
Conclusion
A partner or spouse should always respect the privacy of their significant other until they are ready to share everything with them.
However, if you ever come across a nosy girlfriend, and want to keep specific things private from her, then this article has shown you the best solutions.
Just go through them all and quickly learn how to hide text messages on an iPhone from your girlfriend.
On the other hand, if you are suspicious of your partner and want to find out the truth about them without alerting them, opt for Spylix, an excellent phone tracking application that helps you get to the bottom of the truth.