Accidents can happen, but there is no need to get worried about it.
So what if you accidentally removed a text on Instagram?
You can apply the simple solutions mentioned in this article to understand how to see deleted messages on Instagram in 2023 in no time.
Continue reading and learn all the best techniques!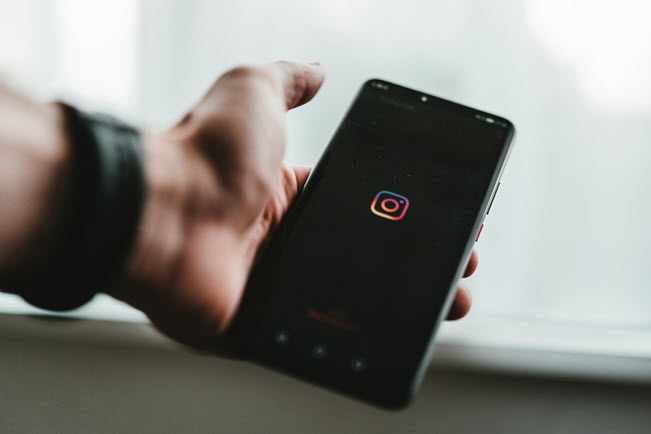 Q 1: Can You See Deleted Messages on Instagram?
Yes!
Meta has introduced dedicated features to access accidentally deleted Instagram messages. The details are thoroughly explained on the Instagram help center, and we'll explore the methods deeply in this article.
Q 2: Can You Recover Deleted Instagram Messages via Recently Deleted?
One of the features introduced by Meta is Recently Deleted, which helps users such as you retrieve deleted content, such as stories and posts, within a specific timeframe.
For example, you can access the removed stories not more than 24 hours, and as for deleted reels or posts, the period is 30 days.
However, if you intend to recover deleted Instagram messages using this feature, then we have some bad news!
The social media platform doesn't offer any such convenience.
Part 1: Why Do People Want to See Deleted Instagram Messages?
As discussed previously, humans have no control over accidents. Sometimes, we act instinctively and only realize when the damage is done, like deleting important messages on Instagram.
So why would one want to learn how to get deleted messages back on Instagram?
Well, for one, they intend to keep a hold on their valuable memories, especially if that account was deleted.
Similarly, a parent would want to thoroughly check their child's online exchanges, whether it be with their friends or some stranger on Instagram. This is vital to ensure they are safe and not involved in cyberbullying activities.
Though the Recently Deleted feature is of no help, there are still some handy solutions available.
Check out the next section!
Part 2: How to See Deleted Messages on Instagram 2023
These 5 convenient ways will help you learn how to view deleted messages on Instagram.
We have also shared what these solutions bring to the table and their drawbacks as well.
Way 1: Recover Deleted Instagram Messages from Instagram Data
The accidentally removed Instagram texts do not remain inside the supposed inbox. However, they tend to remain on the Instagram servers for an extended period of time. This allows the users to act accordingly to retrieve their content, such as messages, photos, and even videos.
Follow the steps to understand the complete process:
Open your Instagram account via the website.
Go to the profile and tap the Edit Profile button.
Click Privacy and Security.
Locate the Data Download section and tap Request Download.

Share your email address, and select the preferred file format (JSON or HTML). Click Next.
Now, enter your account password, and click Request Download once again.
Depending on the content capacity, receiving the email might take up to 14 days.

Once received, Unzip the file and access it.
Pros:
Cons:
Way 2: Contact Your Friends on Instagram to Forward The Messages
You might have deleted the Instagram message from the chat history, but there is a chance that the recipient hasn't.
So, there is no harm in contacting them on Instagram and asking them to forward the text. They might ask you the reason for deleting it and requesting to view it again, but most of the time, this solution works.
Pros:
Cons:
The other user might have deleted the texts as well
Might be considered an invasion of privacy
Way 3: Find Deleted Instagram Messages from Android Notification History
In case you have a device with Android 11 OS, you can enable the Notification History feature to access the deleted text on the popular social media application.
The instructions are listed here:
Tap the Settings button and select Notifications.
Now, select Advanced Settings.
Now, press Notification History.
The content history will be accessible there.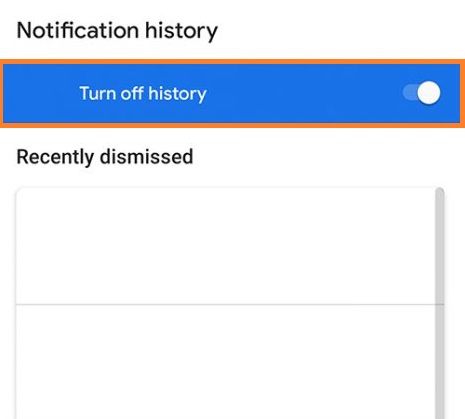 Pros:
Cons:
Limited to select devices
The Instagram Notification feature must be enabled
Way 4: Depend on The Third-Party Data Recovery App
Data recovery tools offer to retrieve backup files and deleted content from your device. However, if the data is overwritten with new content, then this kind of software is practically useless.
Also, these tools are not free. So, be careful before purchasing, as you would be wasting your money and time, as most such programs do not support data retrieval from social media accounts.
Way 5: Try to Get a Backup of a Deleted Chat on Instagram
With the help of third-party applications, you can connect your account to recover deleted messages. In case you do not have such tools snooping around your social media accounts, then it is wise to download the backup using the first method mentioned above.
Though the process takes some time, it is much safer!
Pros:
Recovers most deleted messages
Cons:
Reliable tools are expensive
Most tools are scam
Part 3: How to See Instagram Messages in Real Time
By now, you understand that most methods to recover deleted messages on Instagram are either lengthy or ineffective.
So, what is the perfect solution to access the entire chat history in real-time? Well, the answer is Spylix, plain and simple.
Once enabled on the target Android or iOS device, this app shares all activity details on its intuitive control panel.
If you want to keep a check on your child's or even your spouse's Instagram conversations, Spylix is the best way to explore the target accounts anonymously.
Key Features of Spylix Instagram Spying App
Spylix's Instagram spy feature has this to offer:
Complete chat history
Information on the recipient or sender, including their name, image, and account link
The time and date of every conversation
The entire contact list related to the Instagram account
Data on each account available on the contact list, such as name, number, and email address
How to See Instagram Messages in Real-Time?
Spylix only takes mere minutes to install.
Here are the steps!
Check Instagram Messages on the iPhone
Step 1: Make Your New Spylix Account
Using any web browser, visit the official Spylix website before clicking the Sign Up Free button. On the next page, provide your email address to create a new account.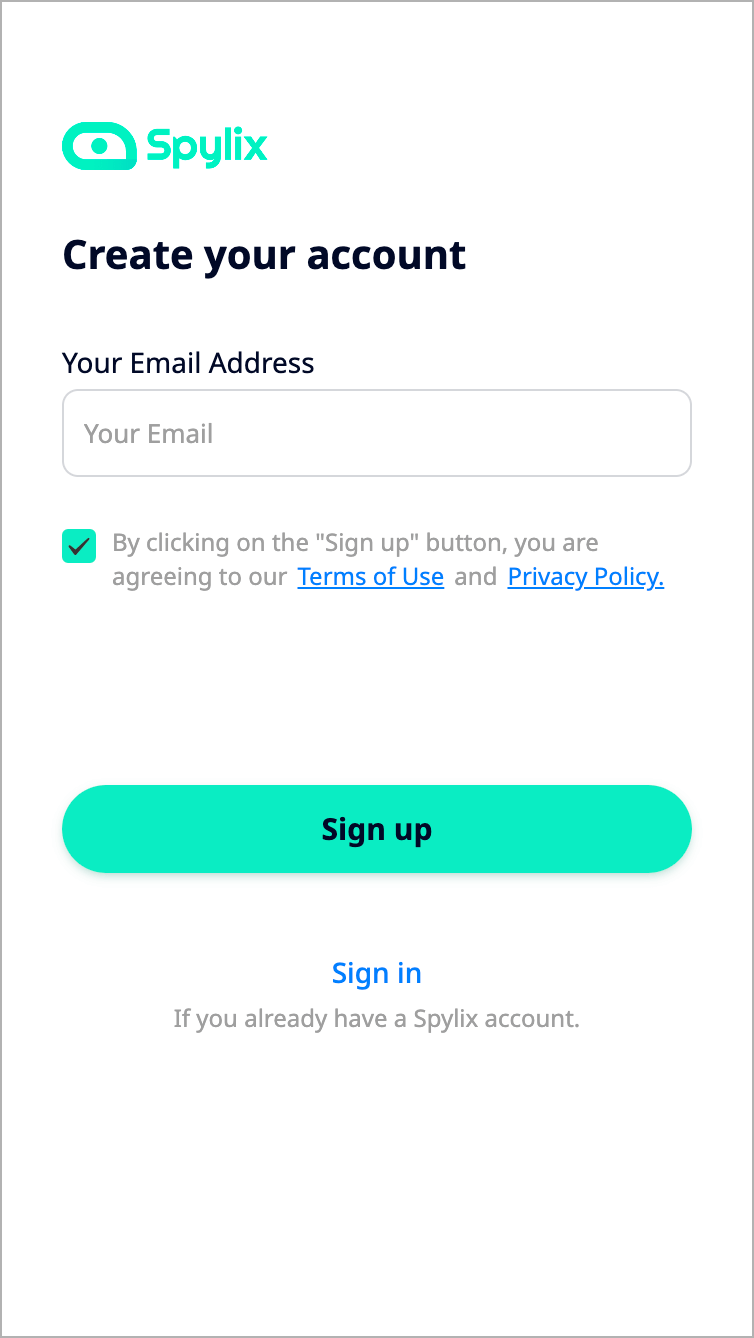 Step 2: Share The iCloud Login Details
Input the other user's iCloud account information to verify the user and the iPhone.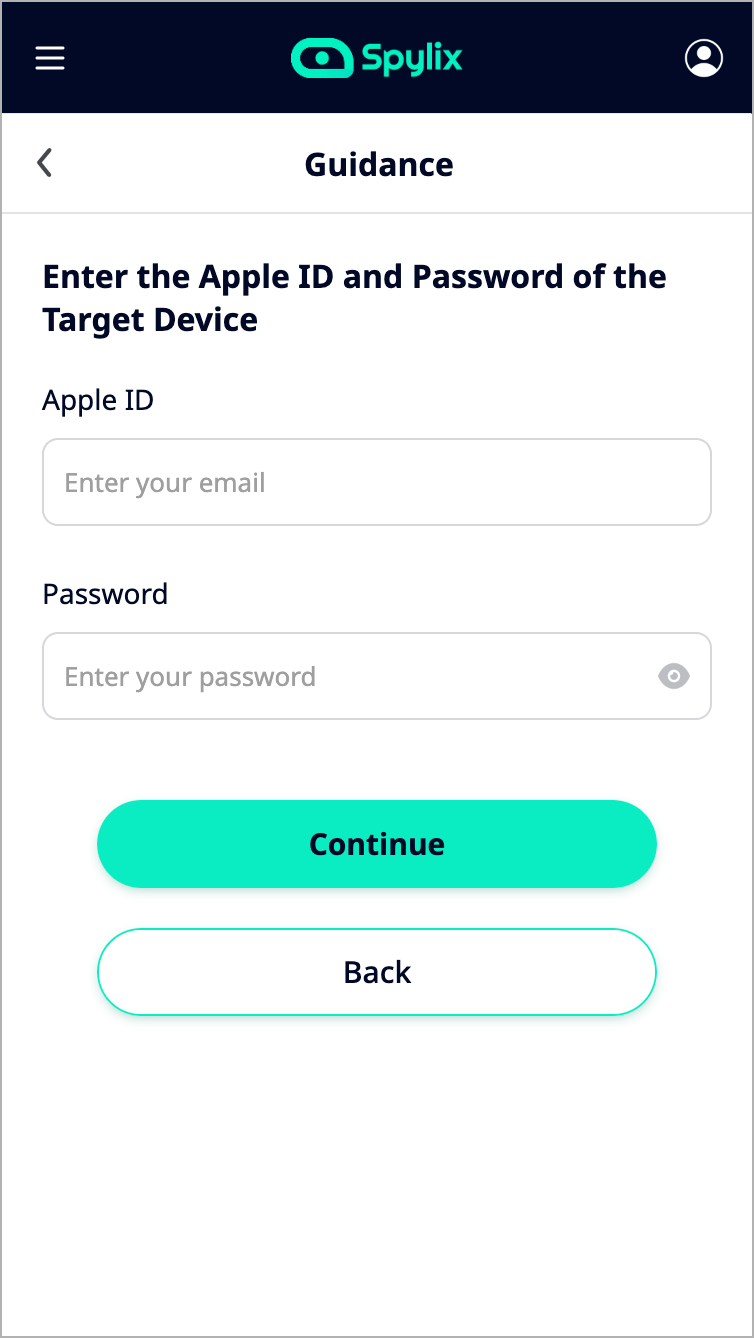 Step 3: Check The Instagram Messages on iPhone
Launch the online dashboard on your browser. Tap the Social Networks section. Finally, click Instagram to read the texts.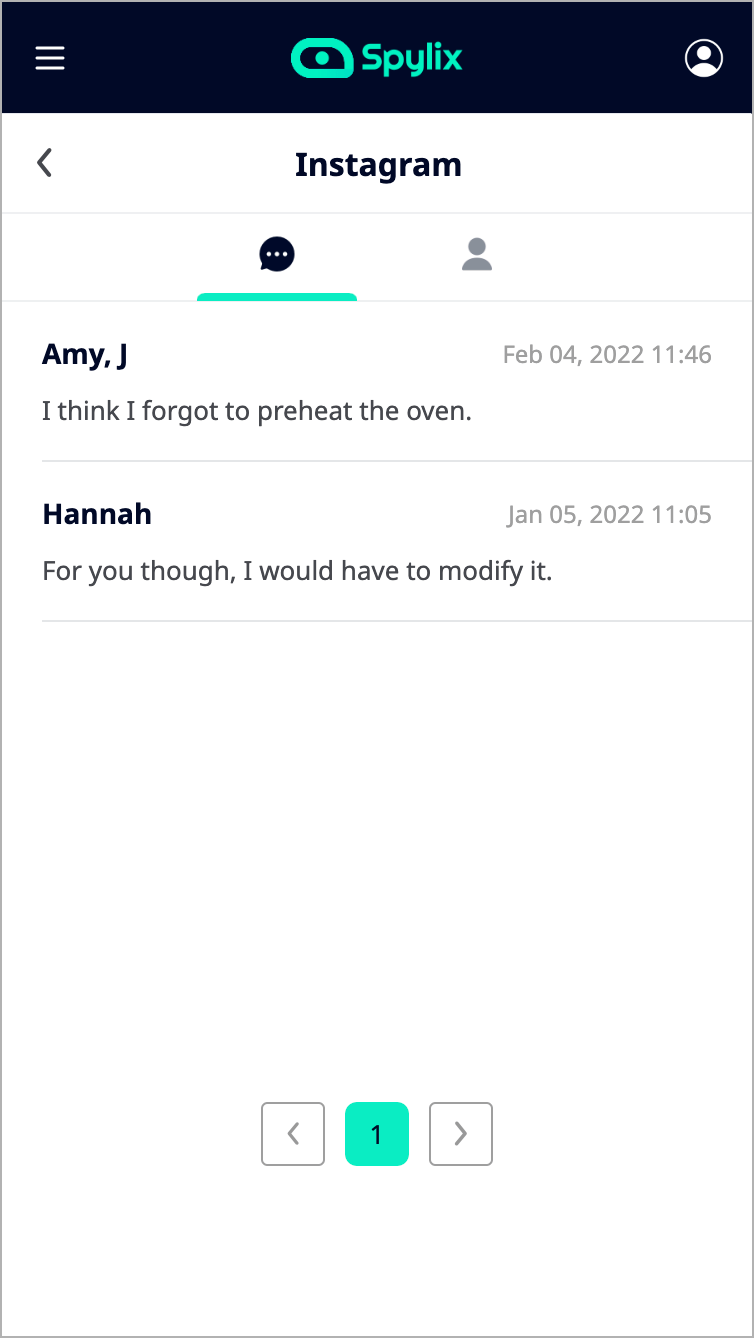 Check Instagram Messages on an Android Device
Step 1: Register for a Free Spylix Account
Open the Spylix website and share your email address for a new account after clicking the Sign Up Free button.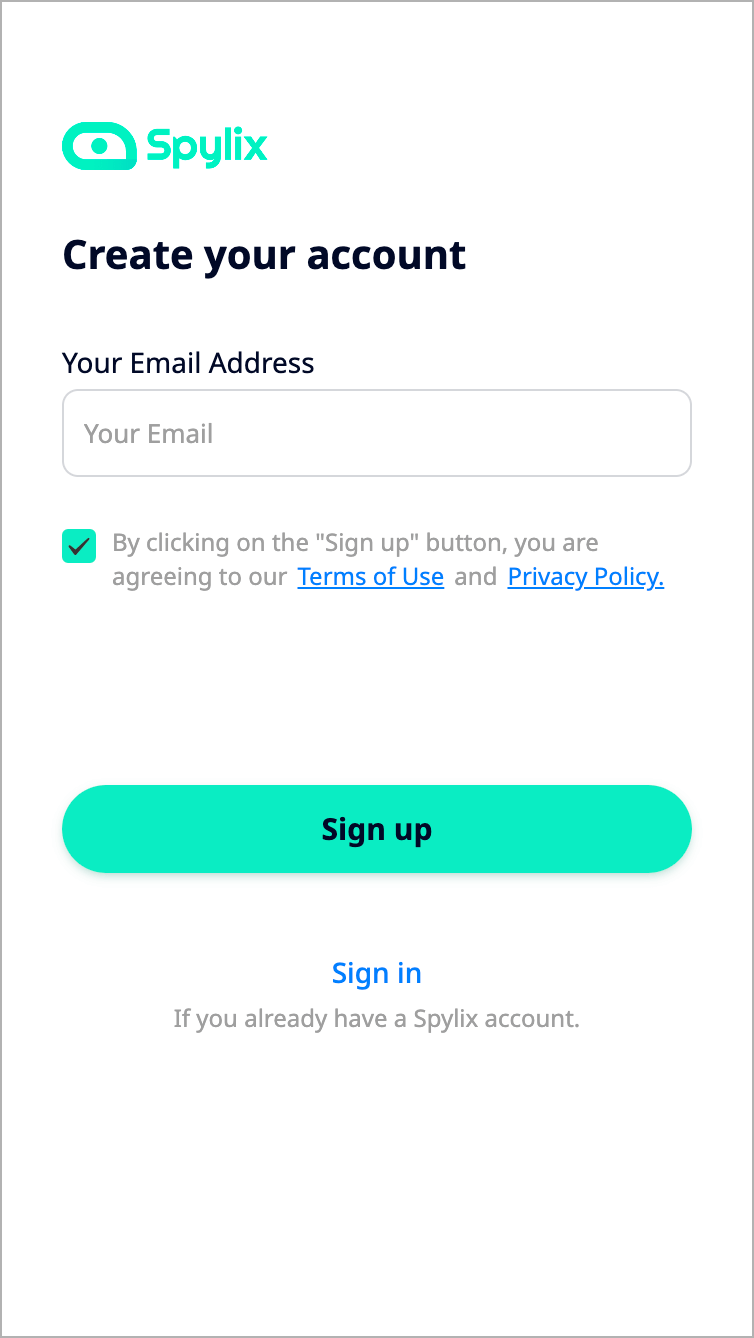 Step 2: Install The Instagram Spy Application
Download and install the Spylix app on the target Android device. Only follow the guidelines listed on the Spylix account.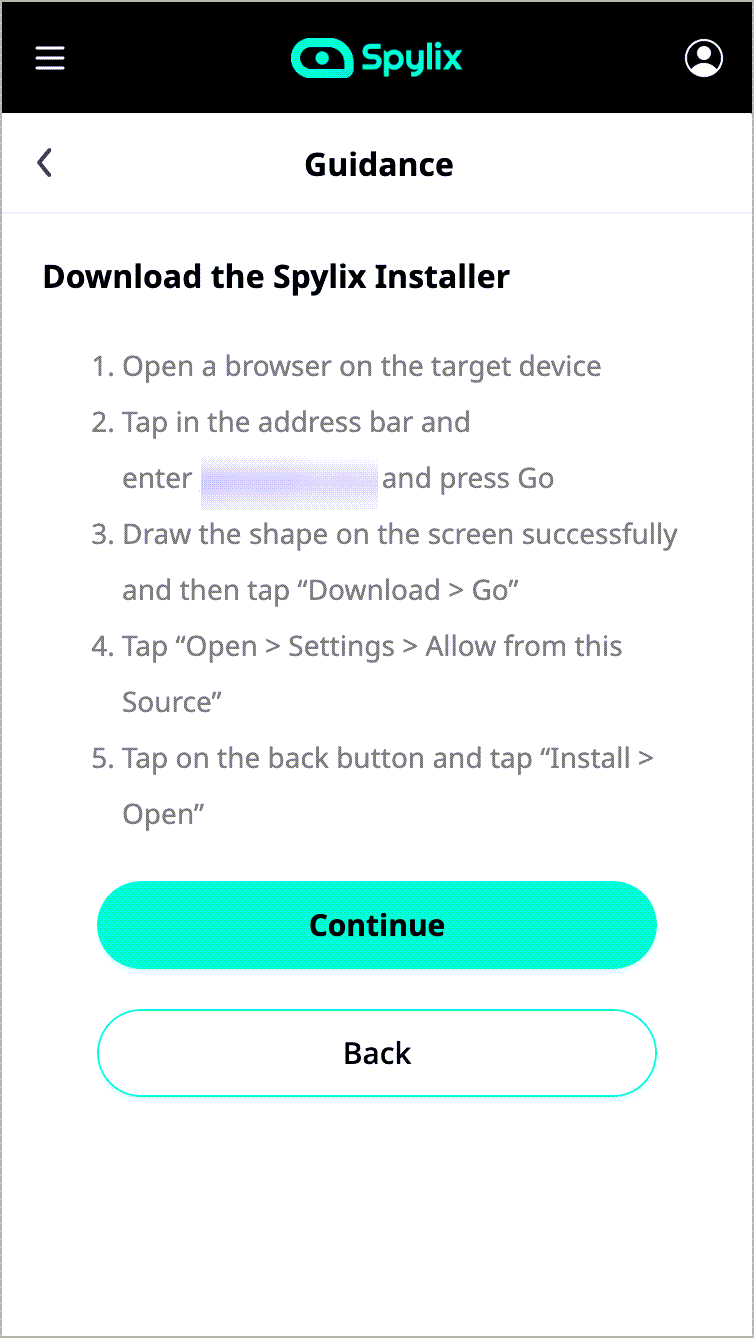 Step 3: Read The Android Instagram Messages
On the Spylix dashboard, click Instagram under the Social Networks tab. The entire chat history with other accounts will be accessible.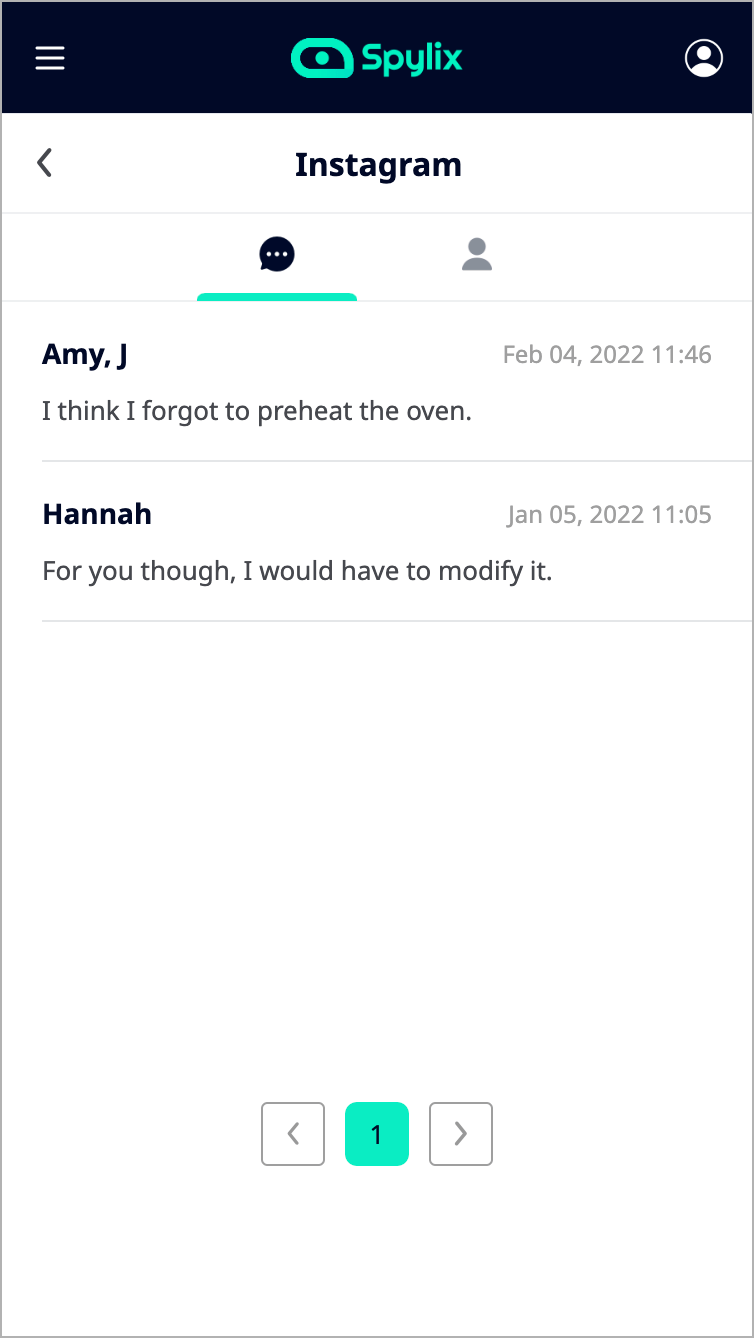 What Else Can Spylix Do?
This excellent app isn't restricted to just Instagram spying!
It can track activities on the following social media platforms in real-time:
Snapchat
Facebook Messenger
Telegram
WhatsApp
Skype
Tinder
Baidoo
POF
Hangouts
Additionally, Spylix tracks the target device's location, web history, call logs, SMS history, and contact lists. Not only that, but it can also do screen recording and display media files stored on the device's Gallery app.
Why Is It Necessary to Choose Spylix Instagram Spying App?
Anonymity is a significant concern while tracking someone else's Instagram activities. Well, Spylix has got you covered on this end with the help of the potent Stealth Mode, which ensures you access all information without the target user finding out.
It is budget-friendly, works flawlessly on any browser, and if you ever encounter any issue, the customer support service is available 24/7.
Conclusion
Sometimes, impulsively, we might delete valuable information on our social media accounts, such as Instagram.
Well, we hope by now you have a slight clue on how to see deleted messages on Instagram in 2023 using powerful methods like Spylix and Data Download.