"Can a parent monitor Snapchat? I know it isn't easy to manually access the child's phone to check their activities. So, are there any alternative ways for a parent to find out what their child has been up to on their social media accounts, such as Snapchat!"
Yes, there are several authentic methods that enable parents to check their child's Snapchat messages and stories. However, you must learn them well to perform the task without getting caught.
Follow this article and learn how parents can monitor the Snapchat activities of their child undetected!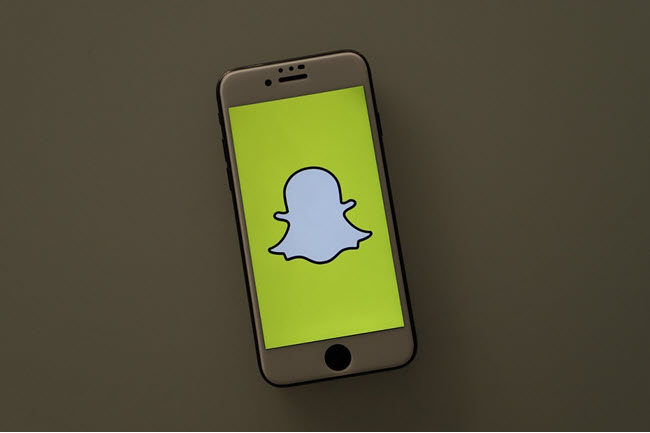 Part 1: FAQs about "Can A Parent Monitor Snapchat?"
Can someone, including your parents, monitor Snapchat? Check out these FAQs for valuable info!
1.1 Can my parents see my Snapchat?
Yes!
Your parents can review your Snapchat stories if you have added them as friends. Also, they can access your chat history and check the shared snaps by picking up your phone with or without your permission.
Additionally, if they enable a spy app on your phone, it is possible to check your Snaps and texts remotely, undetected.
1.2 Will Snapchat let parents see whom their kids are chatting with?
Snapchat officially doesn't allow anyone other than the account holder to view and manage Snapchat messages and snaps.
However, if the parent has access to their kid's phone or has installed a spy app, they can see with whom the child had been chatting!
1.3 Can I see what my child is doing on Snapchat?
Yes, you can perform Snapchat monitoring of your child using several means, including third-party spy apps or by accessing their iCloud backup files.
1.4 Is Snapchat safe for my 13-year-old daughter?
If Snapchat is used moderately under adult supervision, then the platform is completely safe for your 13-year-old daughter.
However, if you let her use the social media service without any checks and balances, it may lead to dangerous outcomes, including cyberbullying, stalking, harassment, etc.
Part 2: What Parents Need to Know about Snapchat?
Snapchat is considered a secure social media platform.
Why?
The shared snaps are erased when the other user views them.
Similarly, if someone takes a screenshot of the snaps, messages, or stories shared by your children, a notification is sent to the phone. This allows you and your child to act quickly and appropriately if such a thing is performed without consent.
Additionally, you can access the built-in SnapMap feature to check your child's location (if they had added you as a friend on Snapchat).
Although the default settings allow chats and snaps to disappear, the information may remain indefinitely if the child alters these settings.
Part 3: Why Should Parents Monitor Their Kids' Snapchat?
It doesn't matter if the supposed social media account like Snapchat is secure or not; parents should always keep an eye on their child's activities to ensure they are safe.
Here are some valid reasons why parents should monitor their child's Snapchat account:
Nowadays, cyberbullying through social media has become the norm. People make anonymous accounts to intimidate and mock children, resulting in mental health issues.
This can easily be avoided if a parent is monitoring the chats. They can find out who is doing the bullying and alert the relevant authorities to ensure the child is safe from harm.
Prevent Access to Adult Content

Snapchat is open to explicit content and can easily be accessed by the child if parents are not supervising their activities.

Exposure to such material can impact the child's growth and mental health.

For this reason, Snapchat monitoring is essential!

Stop Them From Sharing Private Information with a Stranger

Your kid can easily befriend a stranger on Snapchat and share personal images and information with them. This may seem harmless, but what if the account holder is a predator or stalker whose only aim is to collect such data.

This can easily be avoided if you keep an eye on their Snapchat from afar, using the resources mentioned in the next section of this article!
Part 4: How Can A Parent Monitor Snapchat?
You can apply the following three effective solutions to quickly monitor your child's Snapchat activities!
Read on!
4.1 Monitor My Child's Snapchat via Spylix Parental Control App
As shared earlier, a spy app, such as Spylix, is perhaps the best method to keep an eye on the kid's Snapchat without them knowing!
This app can spy on all standard Android and iOS devices, with data accessible (regularly updated) on the user-friendly control panel.
No software installation is needed to spy on the child's iPhone. As for tracking the Android phone, you must set up the app yourself. It only takes a few minutes, and the stealth mode keeps the apps undetected (enabling anonymous tracking indefinitely).
Key Features of Spylix Parental Control App
You can utilize the following features to keep an eye on your child's Snapchat account effectively:
Check the sent and received texts and snaps
Keep an eye on the Snapchat stories
Access the profile picture, name, number, and email address of the sender or receiver
See the time and date of sent and received messages on Snapchat
How to Monitor My Child's Snapchat without Them Knowing?
Follow this step-by-step guide to learn how do parents monitor Snapchat via Spylix:
Monitor The Child's Snapchat on Their iPhone
Step 1: Set up The Spylix Account
Open the Spylix website and click Sign Up Free before sharing the email address to create a new account.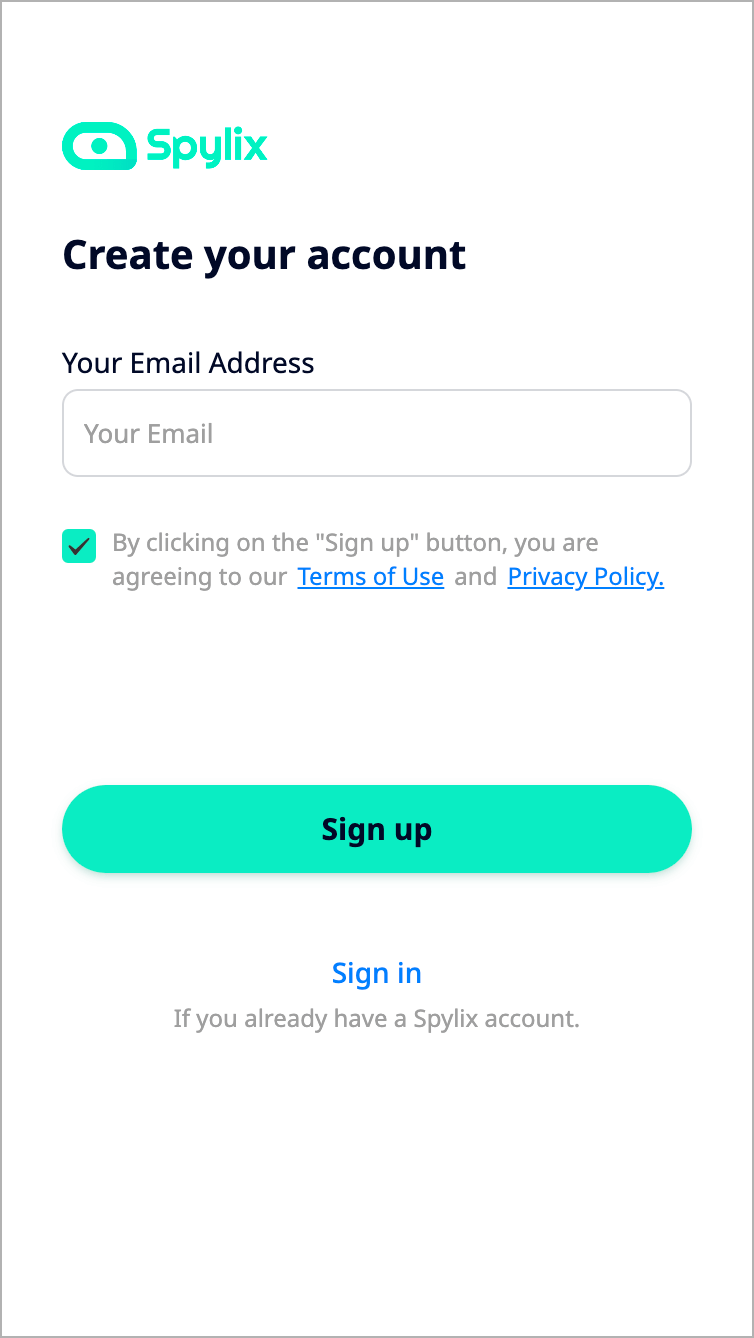 Step 2: Enter The Child's iCloud Account Info
Share your child's Apple ID and the password used on their device to complete the verification.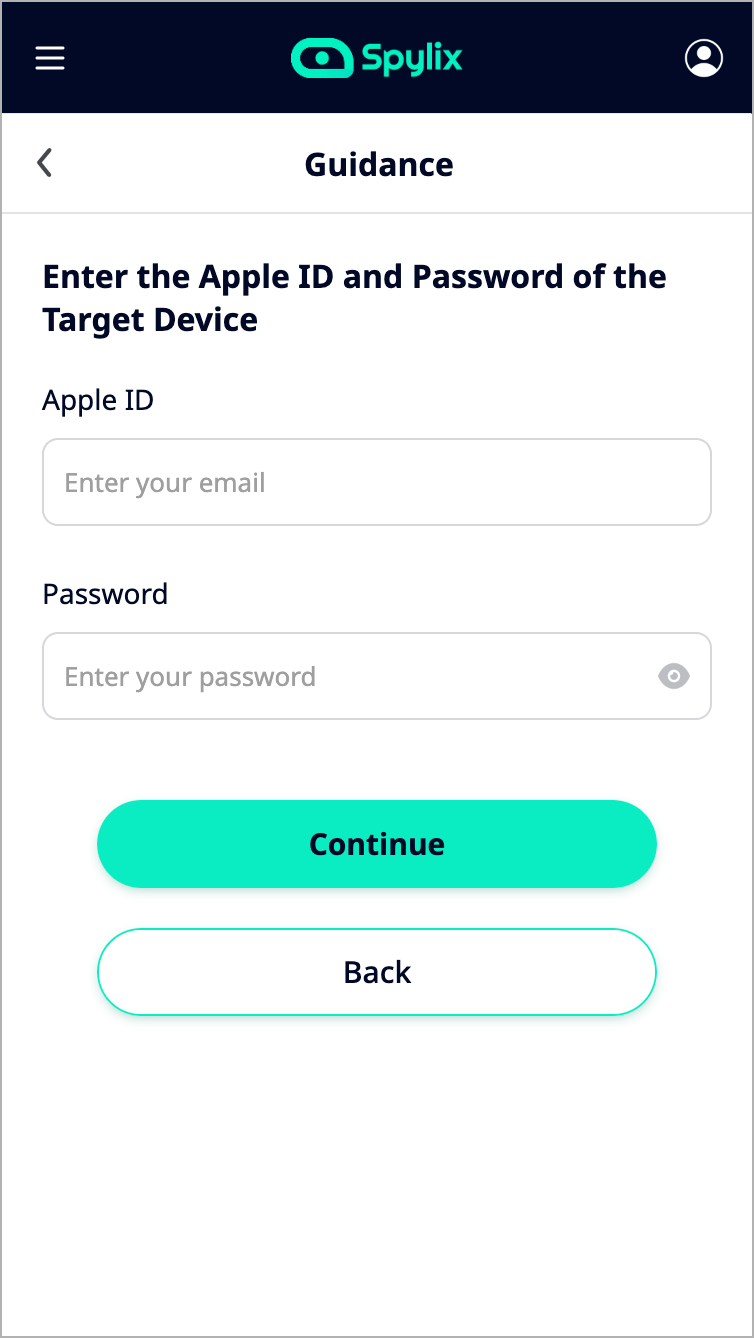 Step 3: Monitor The Child's Snapchat for iPhone
Open the online control panel, and click the Social Networks section. Select Snapchat to monitor the account activities.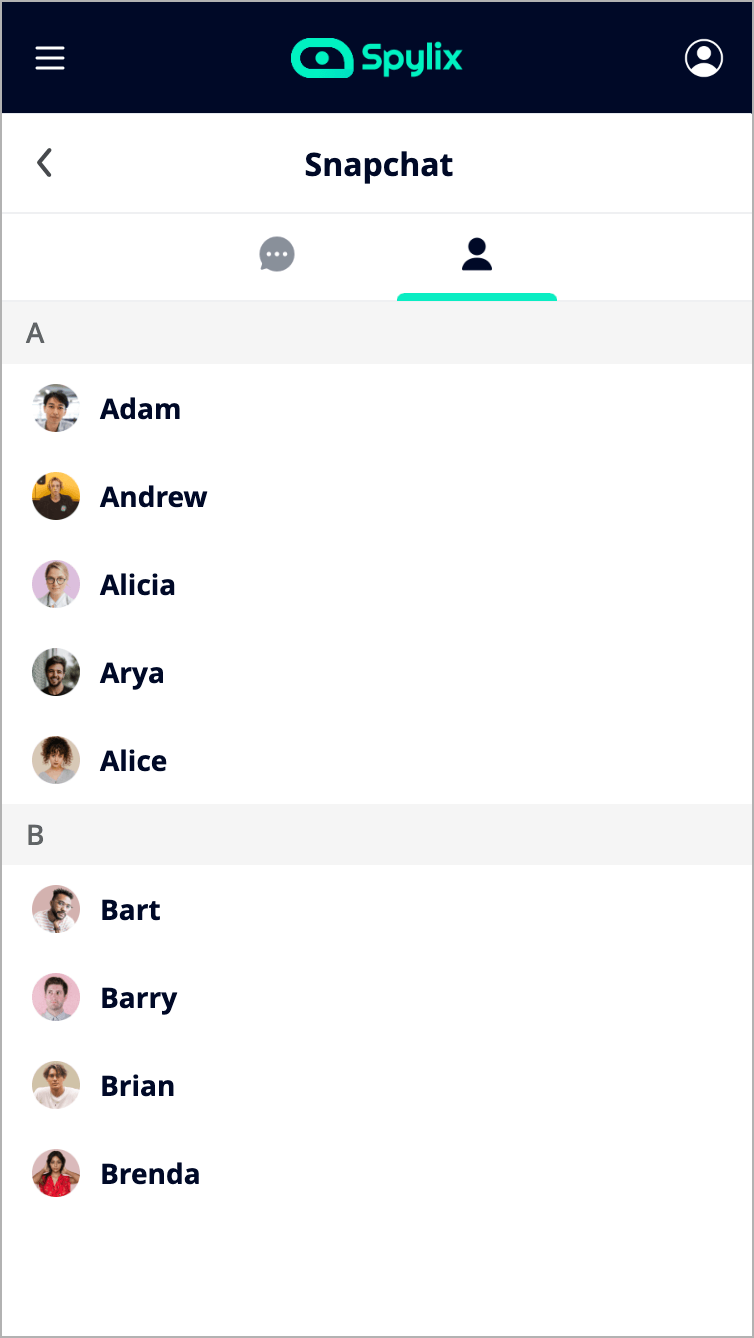 Monitor The Child's Snapchat on Their Android Device
Step 1: Create a New Spylix account
Visit the website and enter a valid email address to make a free account quickly.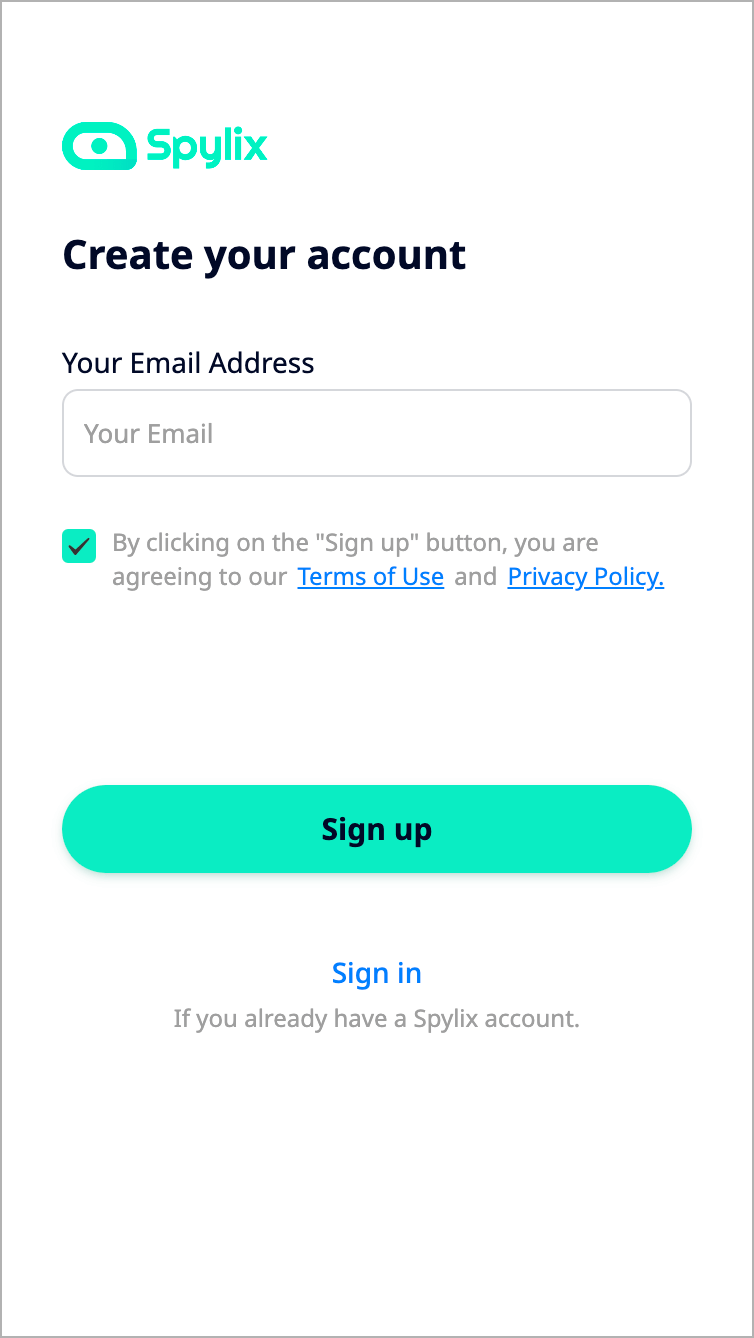 Step 2: Install The App
Follow the guidelines on your account to set up the Spylix application on the child's Android device.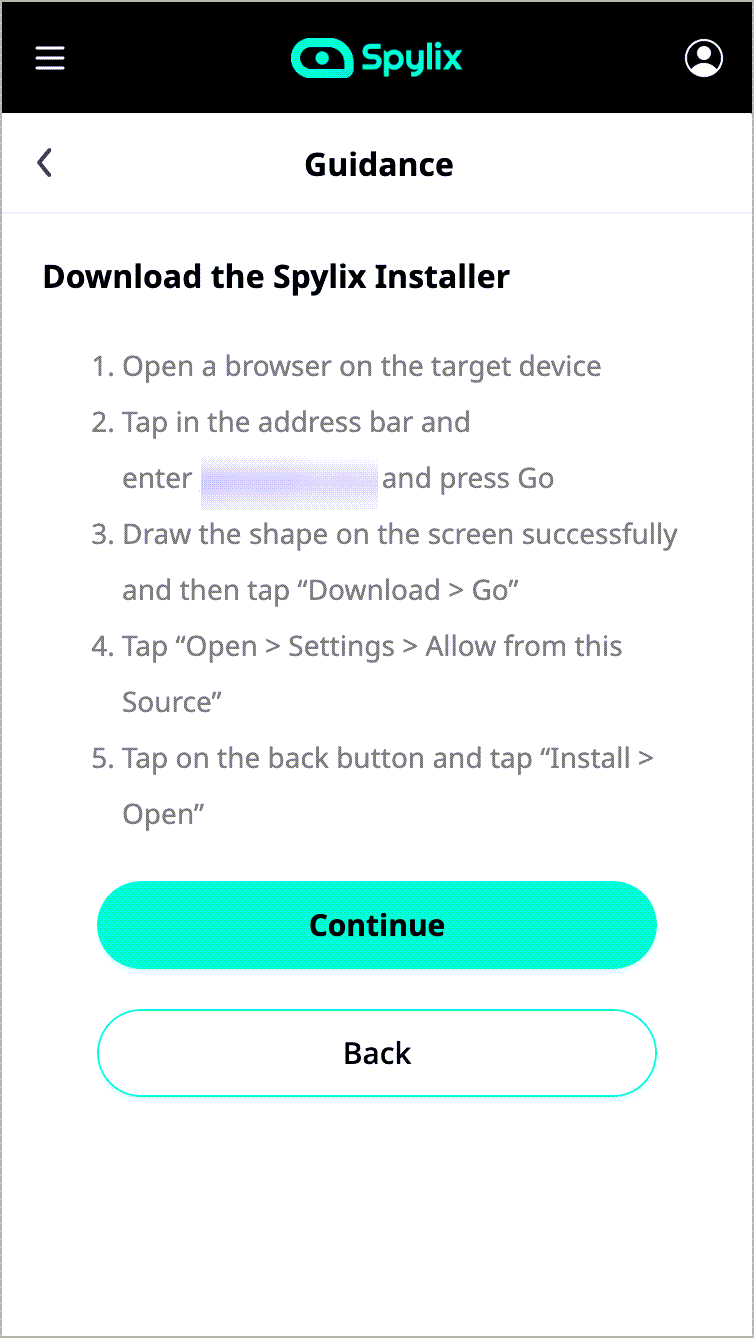 Step 3: Monitor The Child's Snapchat for Android
Run the web-based dashboard and click the Social Networks section. Tap Snapchat to review your child's Snapchat account information.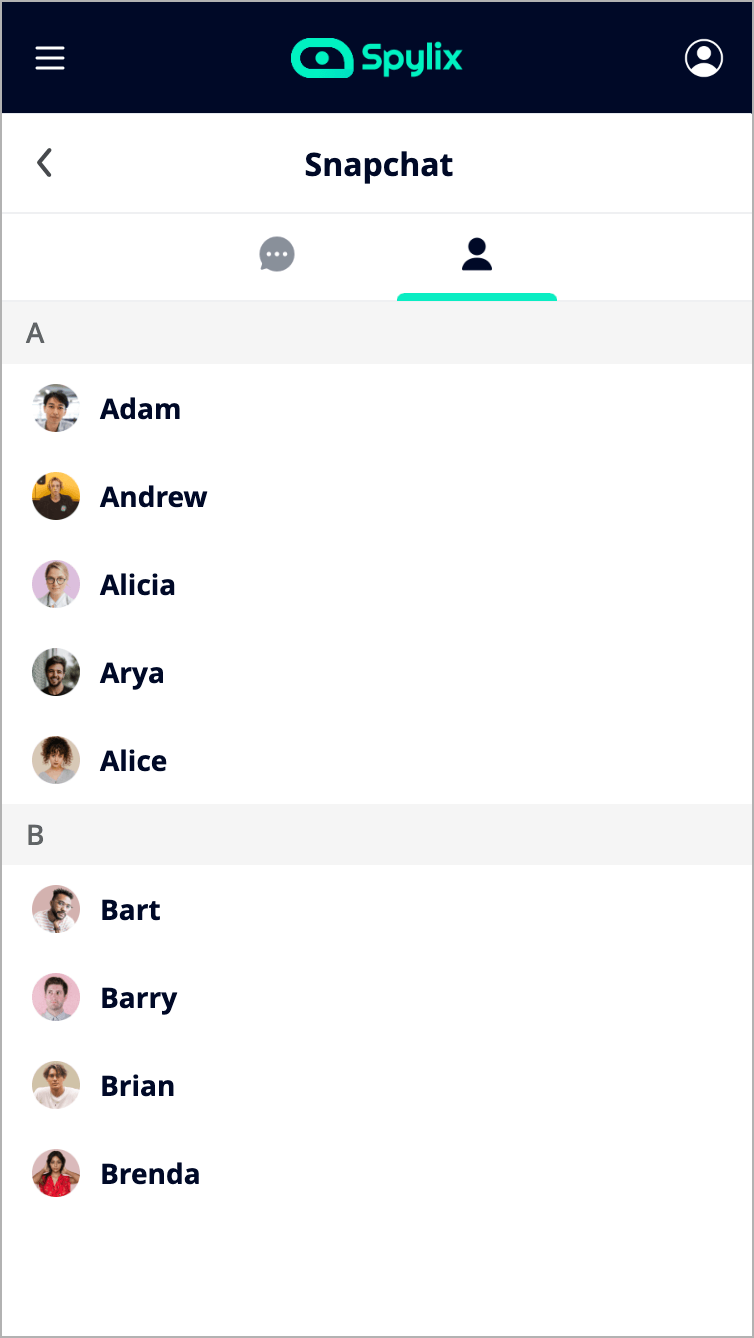 What Else Can Spylix Do?
Other than Snapchat parental monitoring, Spylix offers the following phone spying tools:
Location tracking
Browser history monitoring
App and websites blocking
Videos and photos spy
Geofencing
In addition, you can spy on your child's WhatsApp, Instagram, Skype, Kik, and LINE accounts undetected.
Why Choose Spylix as The Best Parental Control App?
We recommend Spylix due to the following reasons:
Easy to use
Cross-platform compatibility
24/7 customer help is available
No root or jailbreak needed
Accurate details (regularly updated)
4.2 View Snapchat Media by Restoring iCloud Backup
If iCloud backup is enabled on your child's iPhone, you can access the media files exchanged on Snapchat remotely.
However, you must know your child's iCloud credentials to enable the solution effectively.
From your iPhone, access the Apps & Data screen.
Tap Restore from iCloud Backup.
Enter your child's iCloud account info.
Select the backup file to restore and view the Snapchat details.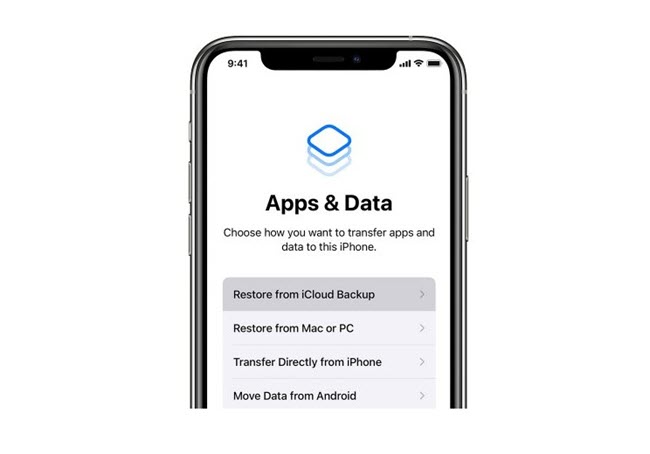 Limitations
iCloud credentials are needed
It doesn't work if iCloud backup is disabled
You can not view Snapchat messages with this method
It doesn't work on Android
4.3 Check Snapchat Media by Restoring Cache Files
You can restore Snapchat photos and videos by restoring the cache files on your Child's Android phone.
Here is how:
Open the default File Manager on the device.
Go to the Android folder.
Locate and select the "com.snapchat.android" folder.
From the list, tap "received_image_snaps" and copy them to your device.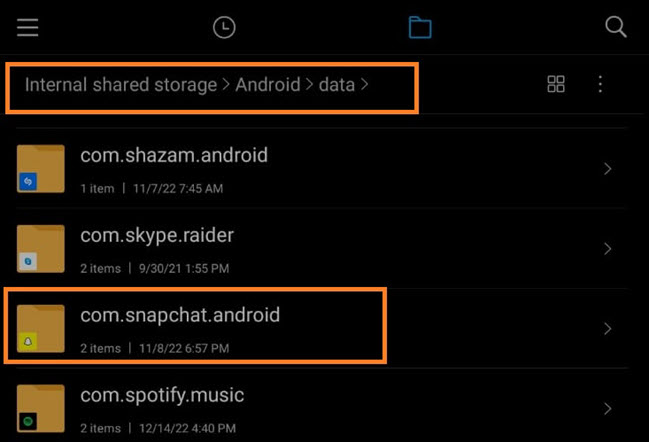 Limitations
Complicated
Might not work
Part 5: Tips on Parental Control Settings You Should Pay Attention to
Parents should resort to parental control solutions that are difficult for the child to disable.
The whole practice must be done privately so they do not suspect you are tracking their activities.
During the monitoring session, look for specific keystrokes that amount to activities like sexting. It is where the keylogger tool of apps like Spylix comes in handy.
Features such as iCloud backup and GPS should be enabled on the child's device.
Conclusion
Social media apps like Snapchat have become necessary for people of all ages, especially children, to effectively communicate with their peers.
However, if one isn't too careful, it can amount to dangers, such as cyberbullying, scamming, and more.
So, if you are concerned and thinking, "Can a parent monitor Snapchat?" we hope this article has helped you!
Parental control platforms like Spylix can help you review Snapchat activities remotely without the child noticing. If you find something suspicious, you can do whatever is needed to ensure the safety of your kid.