With the increasing use of technology, almost every member of an average household has their own smartphone.
Although it has made it easier for us to stay in touch with people worldwide, it brings a whole new can of worms, especially for teens and children who aren't mature enough to know about the risks.
Social media and online gaming play a huge role in exposing teens to malicious content and unwanted strangers.
To keep your children away from such dangers, there are many different teen phone monitoring apps with a wide range of features. In this blog, we'll be discussing the top 10 teen phone monitoring apps.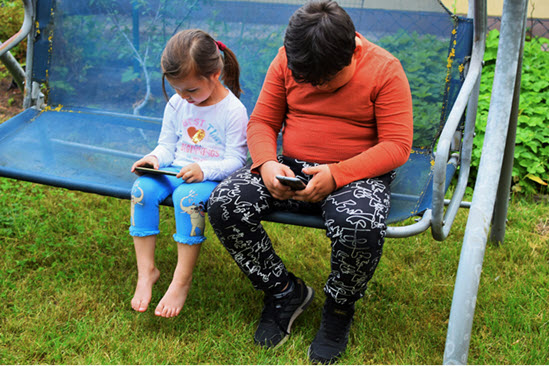 Part 1: Is It OK to Monitor Your Child's Phone?
When monitoring your children's phones, many parents are diverted on this matter, with some believing in keeping a strict eye. In contrast, others think of it as a privacy invasion.
Monitoring your children within limits is always a wise decision.
You must be aware of the company they're keeping, even virtually, as many virtual friendships lead to meetups. If you decide to keep an eye on their activities, it is also important to be clear and transparent, with boundaries set straight so they don't feel violated.
Part 2: Dangers on Your Child's Phone You Need to Pay Attention to
Although there are many risks and dangers involving the usage of smartphones and the internet among children, here are a few dangers you can not miss out on:
Cyberbullying

Around 85% of children using the internet have encountered at least one case of cyberbullying, whether from a class fellow, a senior, or a random stranger. It results in disrupting your children's mental well-being and impacting their self-esteem.

Malicious Content

Since the internet is an open source of extracting every type of content from around the world, your child can easily be exposed to inappropriate websites, explicit language, or malicious media.

Stranger Danger

Every parent tries so hard to protect their children from creepy strangers; however, the internet is filled with many of them reaching out to children through gaming channels or social media apps. They usually disguise themselves as preteens or teens, setting a trap to invite children to their houses.
Part 3: A Full Review of The Following 10 Teen Phone Monitoring Apps
Here is a quick comparison of all teen tracking apps we have discussed in the following sections:
| App | Easy Installation | Compatibility | Cost-Effectiveness |
| --- | --- | --- | --- |
| Spylix | Yes | Android, iOS | Budget-Friendly |
| TeenSafe | Yes | Android, iOS | Expensive |
| Qustodio | Yes | Android, iOS | Expensive |
| Teen Orbit | No | Android, iOS | Expensive |
| Bark | Yes | Android, iOS | Expensive |
| MMGuardian | Yes | Android only | Expensive |
| Canopy | Yes | Limited | Expensive |
| SecureTeen | Yes | Android, iOS | Expensive |
| Zift Parental Control | Yes | Limited | Expensive |
| KidBridge | No | All devices | Expensive |
Spylix offers a variety of pricing plans for people from every walk of life. It is easy to use and works smoothly on all phone devices. Follow the next section for a detailed analysis of all 10 teen tracking apps.
Part 4: Top 10 Teen Phone Monitoring Apps
There are many different teen phone monitoring tools with various features that make them ideal for parents to monitor their children.
Some of them are listed as follows:
4.1 Spylix Teen Phone Monitoring App
Spylix comes to the top of our list being one of the most reliable teen monitoring apps. It comes with a wide range of features focused on tracking your children's activities and interactions.
You can thoroughly understand every move, from social media updates to call logs and message conversations.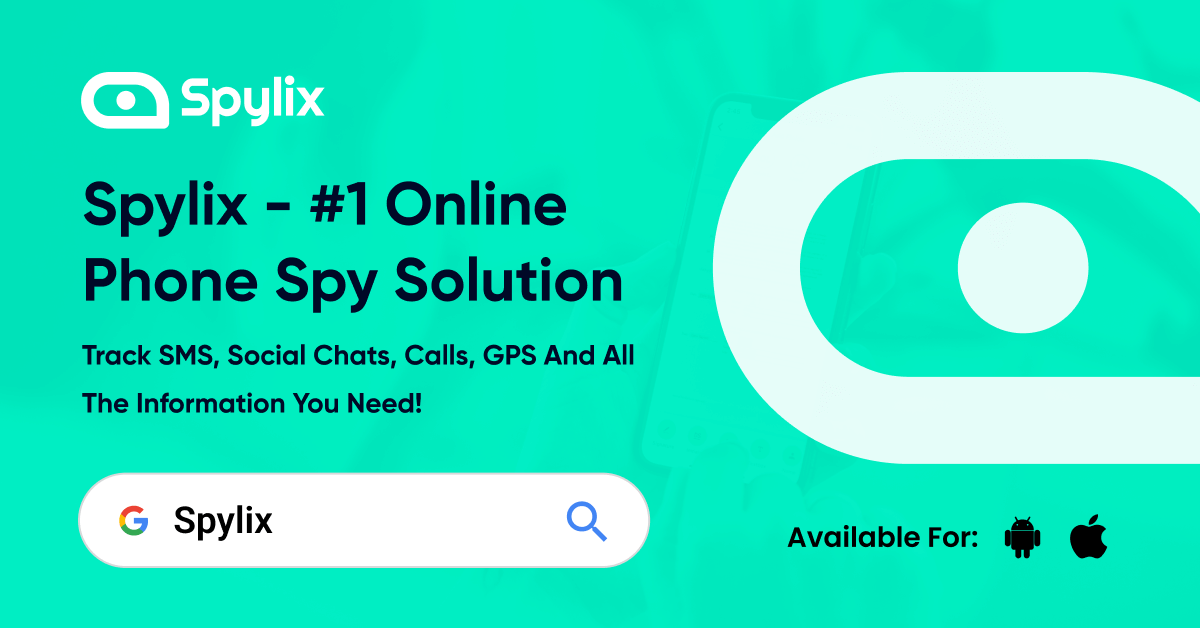 Following are the prominent features making Spylix stand out among the rest:
Call Logs: Track all the incoming and outgoing calls on the targeted phone with complete detail about the date, time, and call duration.
Location Tracking: It shares real-time updates on the user's location. Also, information on past history of addresses with timestamps is available.
Social Media Monitoring: Spylix can track chats in real-time on popular apps, including WhatsApp, Instagram, Messenger, Snapchat , etc.
Text Monitoring: Read the entire conversation, whether it is on social sites or iMessages. You can even restore the deleted messages.
Location Tracking: Know about the location of your children and get alerts about their presence in restricted areas.
App and Websites Blocker: Using the Controls feature, you can restrict specific apps and Urls on the phone via the remote dashboard
Contact Logs: Extract every detail about the person contacting your children.
4.2 TeenSafe
The next teen phone monitoring app, Teen Safe, enables parents to track their children's activities through their mobile phones, whether they have PINs or passwords.
You can keep track of their message conversations, call history, and places they've been in the form of a dashboard.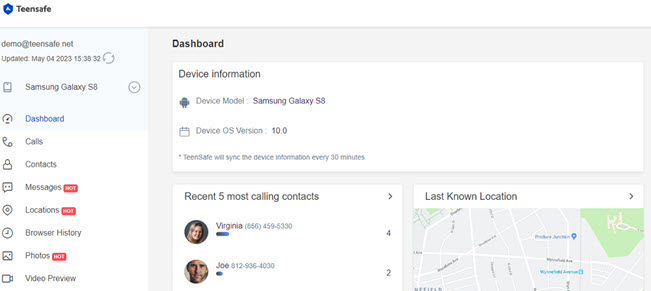 Pricing
Basic: $49.99/month
Premium: $69.99/month
Family: $89.99/month
Pros:
Simple to use and install
Detailed features dedicated to phone monitoring
Downloadable on both Android and iOS devices
Affordable, particularly the Family package.
Cons:
Message reading doesn't work on social chat apps, only for text messages
No real-time tracking
Drains battery for both phones
4.3 Quostodio
Qustodio is a renowned phone monitoring application letting users track all the activities on any targeted device.
Many prominent features make Qustodio stand out, including browsing search history, navigating social accounts, checking call logs and messages, and much more.
The application is recommended and trusted by millions of users for either limiting usage or monitoring your kids' activities.

Pricing
Basic: AU$82.95/year
Complete: AU$149.95/year
Pros:
Easy-to-install applications supported by a user-friendly interface.
Comprehensive features specifically for tracking social media.
Manage several devices at a time, which is best for employee management.
Cons:
Strict uninstalling policy
No uninstall protection
No tamper alert
Compatibility issues
4.4 Teen Orbit
Another detailed monitoring app to help parents protect their children on the web is Teen Orbit.
It offers a detailed setup for keeping tabs on your child's online activity. It includes social media monitoring, text messages, calls, browsing, keylogging, and other monitoring solutions.

Pricing
Basic: $9.99/month
Premium: $19.99/month
Pros:
Real-time alerts and risk management
Simple and easy-to-use interface
Web Filtering to block all inappropriate sites
Full control of parent's device
Cons:
Too invasive for adults
Very hefty on your battery
No advanced features like GPS tracking
4.5 Bark
Bark is a renowned phone monitoring app that protects teens by disguising itself within their phones.
It helps parents track their children while being anonymous so their children won't get annoyed. This high-tech app uses AI to scan real-time activities on your targeted apps.

Pricing
Free: 7 days trial
Family: $14/month & $99/year
Pros:
Simple setup and easy to configure
AI algorithms for advanced scanning to avoid risks
Real-time alerts for quick actions
Supports several messaging and social platforms
Cons:
No screen time monitoring
Pricey
Sometimes sends unnecessary alerts
4.6 MMGuardian
Next on our list is another popular monitoring platform, MMGuardian, to protect your child against the dangers of the web.
You get a wide range of characteristics covering call logs, text chats, location, app blocking, and more.
It is especially dedicated to busy parents allowing you to manage your child's phone screen time that restricts their device usage.

Pricing
Basic: $2.99/month
Premium: $4.99/month
Pros:
Easy to use and install
Know all about your children's whereabouts
Custom alerts for restricted phrases and curse words
Cons:
Doesn't work on iOS devices
Frequent glitches
Slow performance
Some advanced features only available with the Premium plan
4.7 Canopy
Another app for tracking teenage cell phones allowing parents to know all about their children's lives is Canopy.
It refers to the shade or shelter protecting the child from every problematic aspect of smartphones. You can monitor your child's digital presence, from social accounts to normal browsing.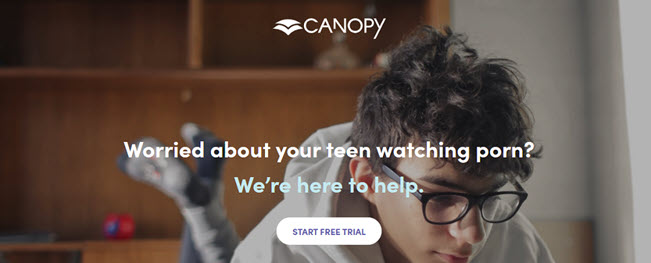 Pricing
Free Trial: 7 days
Basic: $7.99/month
Premium: $9.99/month
Family: $15.99/month
Pros:
Simple installation
Intuitive features, especially for tracking social media platforms
Advanced features available
Real-time location sharing
Danger alert sent to parents
Cons:
Access unnecessary personal information
Lack of compatibility with several devices
4.8 SecureTeen
SecureTeen comes with an entire set of prominent features, from web filtering to GPS tracking.
Whether your children stray away without letting you know or want to be independent in absorbing content, SecureTeen can monitor their activities, helping them make the right decisions under your guidance.

Pricing
Free Trial: 7 days
Premium: $39.99/year
Premium Plus: $69.99/year
Pros:
Simple and intuitive interface
Real-time updates
Emergency notifications
Works on both iOS and Android devices
Cons:
Even basic features require a premium plan
Restricted customization options
4.9 Zift Parental Control
Zift Parental Control is designed to help parents track their children's digital activities. You can manage and control their chats, browsing, scrolling, and even call history to ensure they're safe from online danger.

Pricing
Free Trial: 7 Days
1 device: $39.99/year
5 devices: $49.99/year
20 devices: $89.99/year
Pros:
Powerful features for parent monitoring
Remote control features to manage phone activities
Screen time management features
Parent's notifications
Cons:
Expensive
Lack of compatibility in terms of features
Subscription is a must to access all features
4.10 KidBridge
Finally, another mobile monitoring app for teenagers offering a wide range of exclusive features is Kid Bridge.
You can control your children's online activity using chat control, keylogger, GPS tracker, etc. It even allows you to block unwanted websites.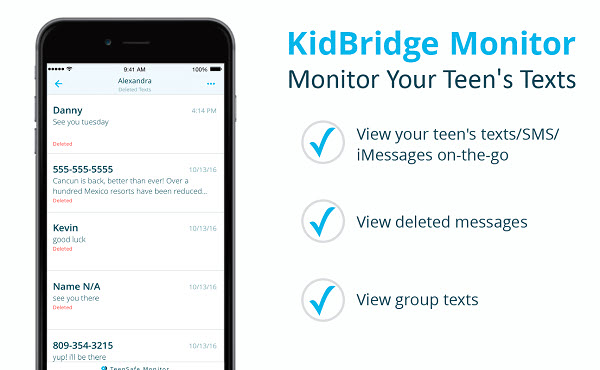 Pricing
Free Trial: 7 days
Monthly: $14.99
Annual: $89.99
Pros:
User-friendly app interface
The screen time limit for restricted usage
Compatible with all types of devices
Cons:
Expensive
Need access to the targeted device for installation
Part 5: How Can I Monitor My Child's Phone without Them Knowing?
Here are the steps to keep tabs on the child's iPhone or Android device via the Spylix app!
How to Track the Child's iPhone
Step 1: Make a New Spylix Profile
Access the Spylix site, and select Sign Up Free. Enter your email address to set up a new account.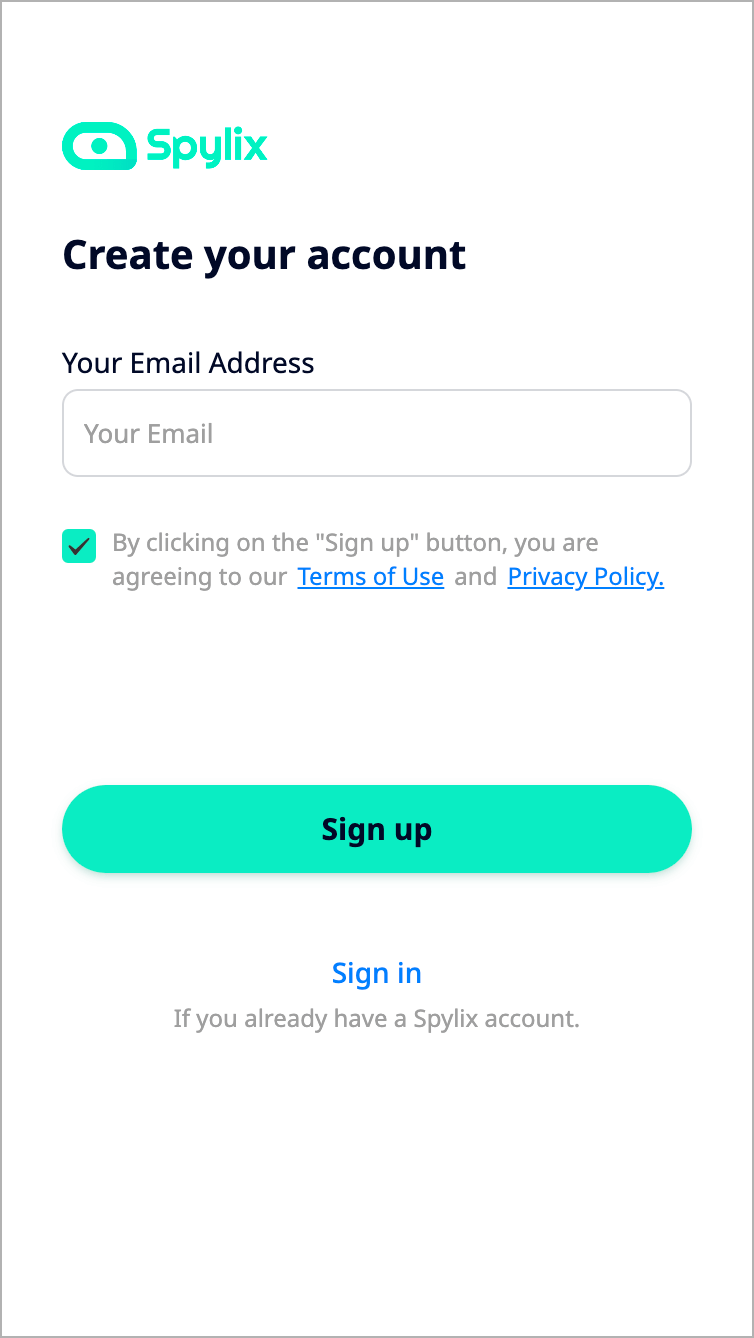 Step 2: Enter Your Child's iCloud Account
Enter the iCloud details to verify your child's iPhone or iPad.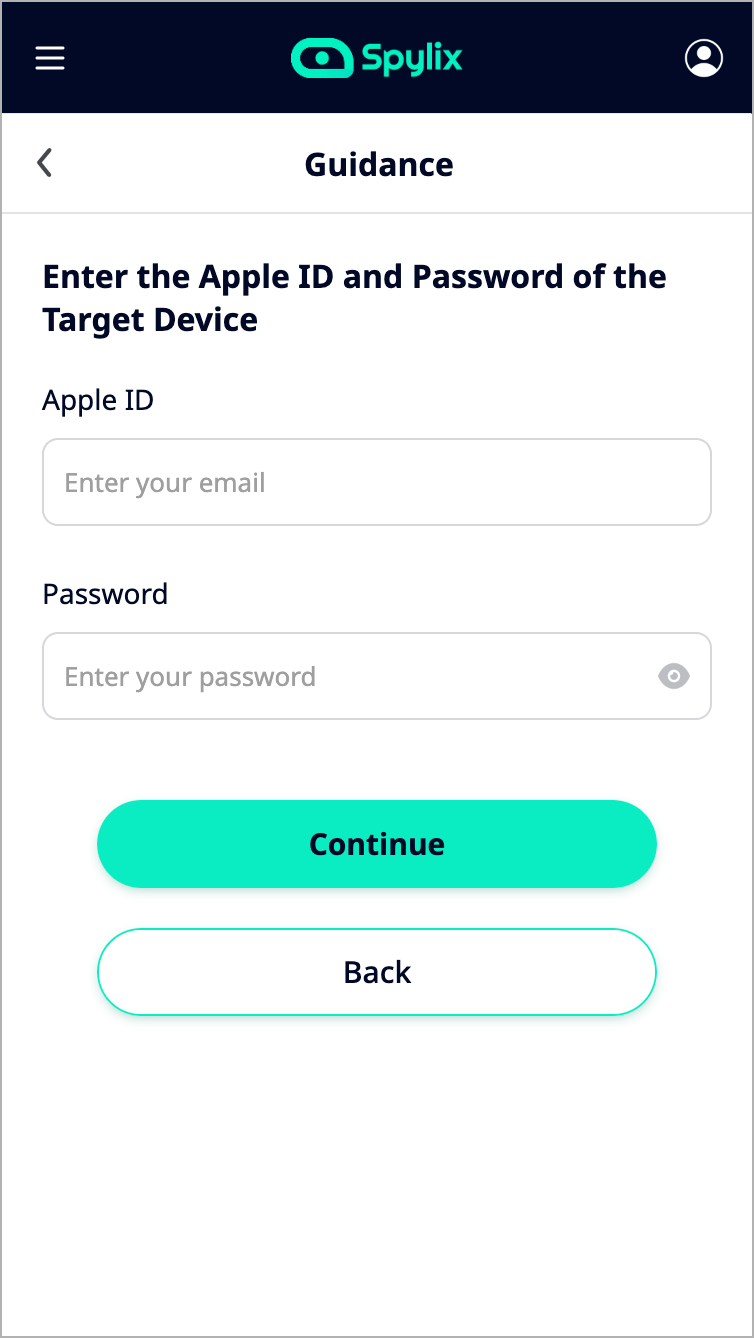 Step 3: Monitor Your Child's iPhone
Visit the online dashboard and choose any feature to monitor the kid's online activities.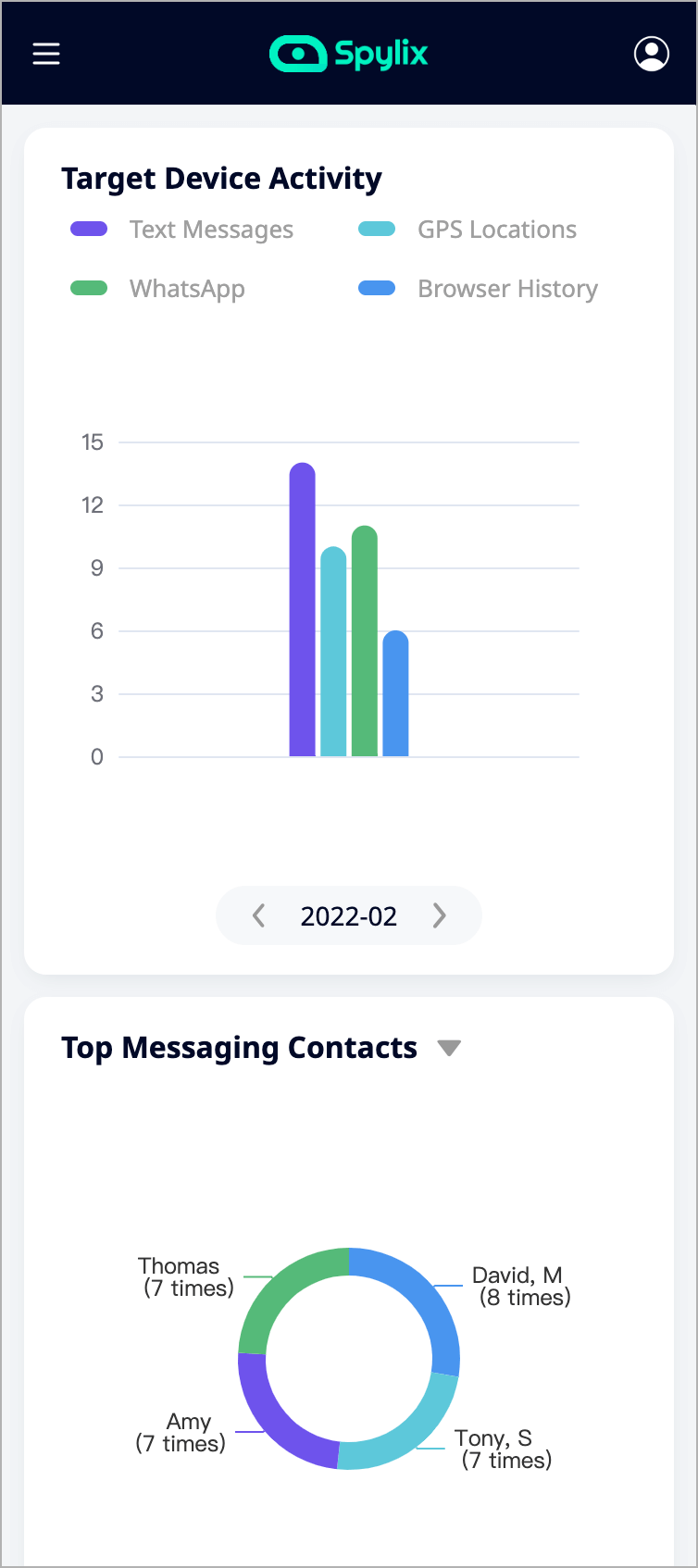 How to Track the Child's Android Device
Step 1: Create a Free ID
Visit the website to create a new Spylix account for free using your valid email address.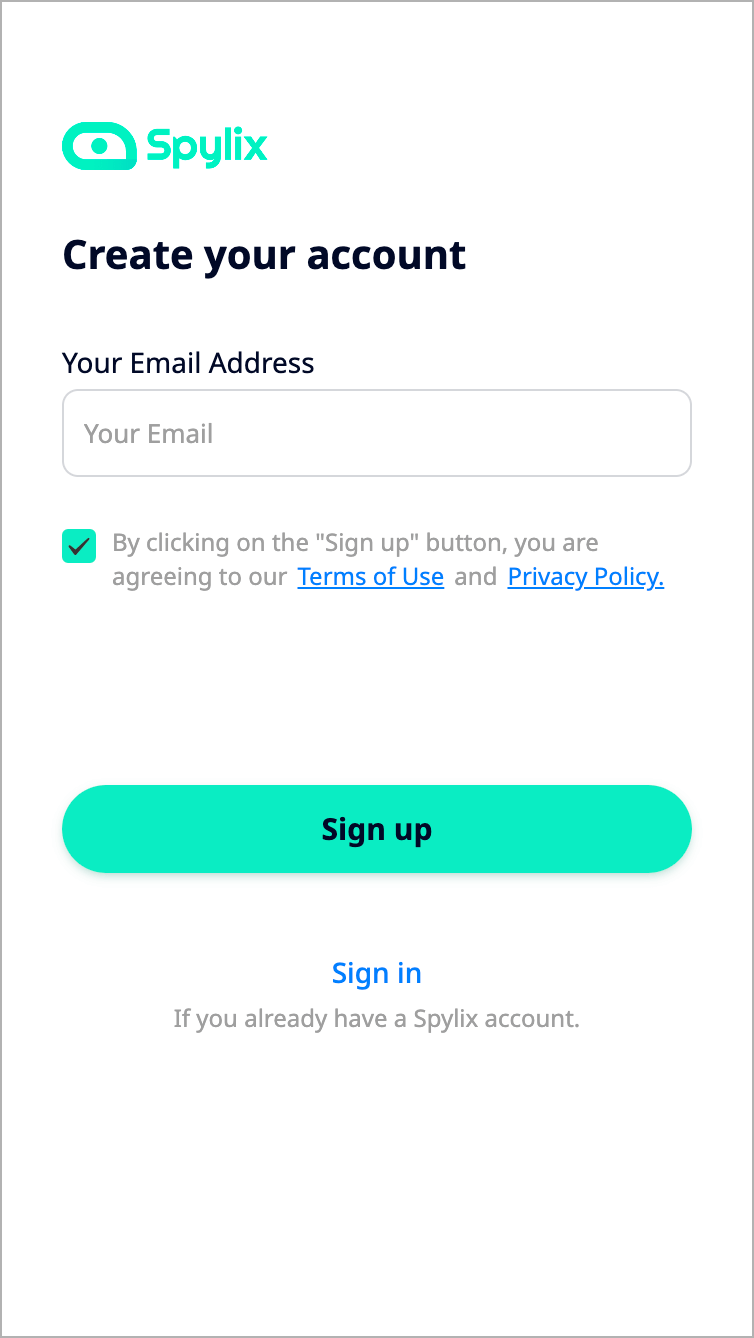 Step 2: Set up The Spylix App
Follow the instructions to install the Spylix app on the child's Android device.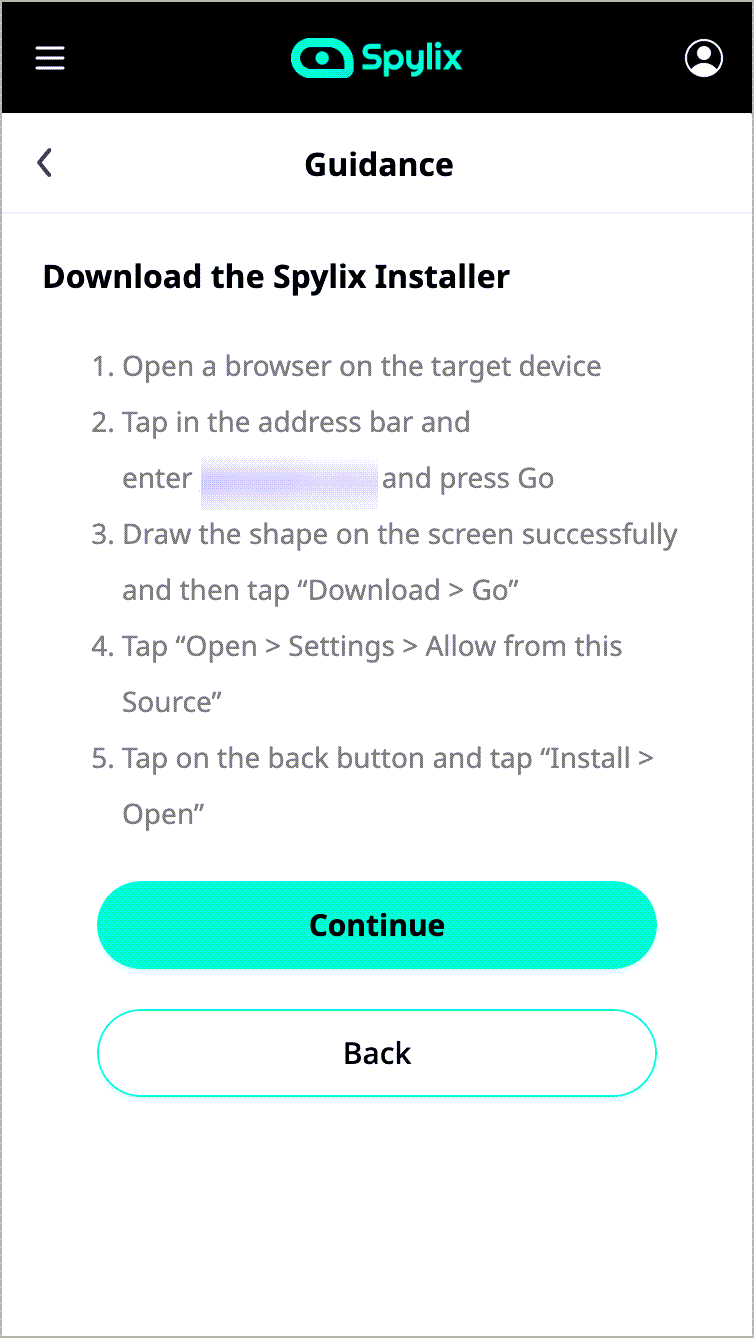 Step 3: Monitor Your Child's Android Phone
Open the dashboard and select any tracker tool to view the child's real-time Android phone activities.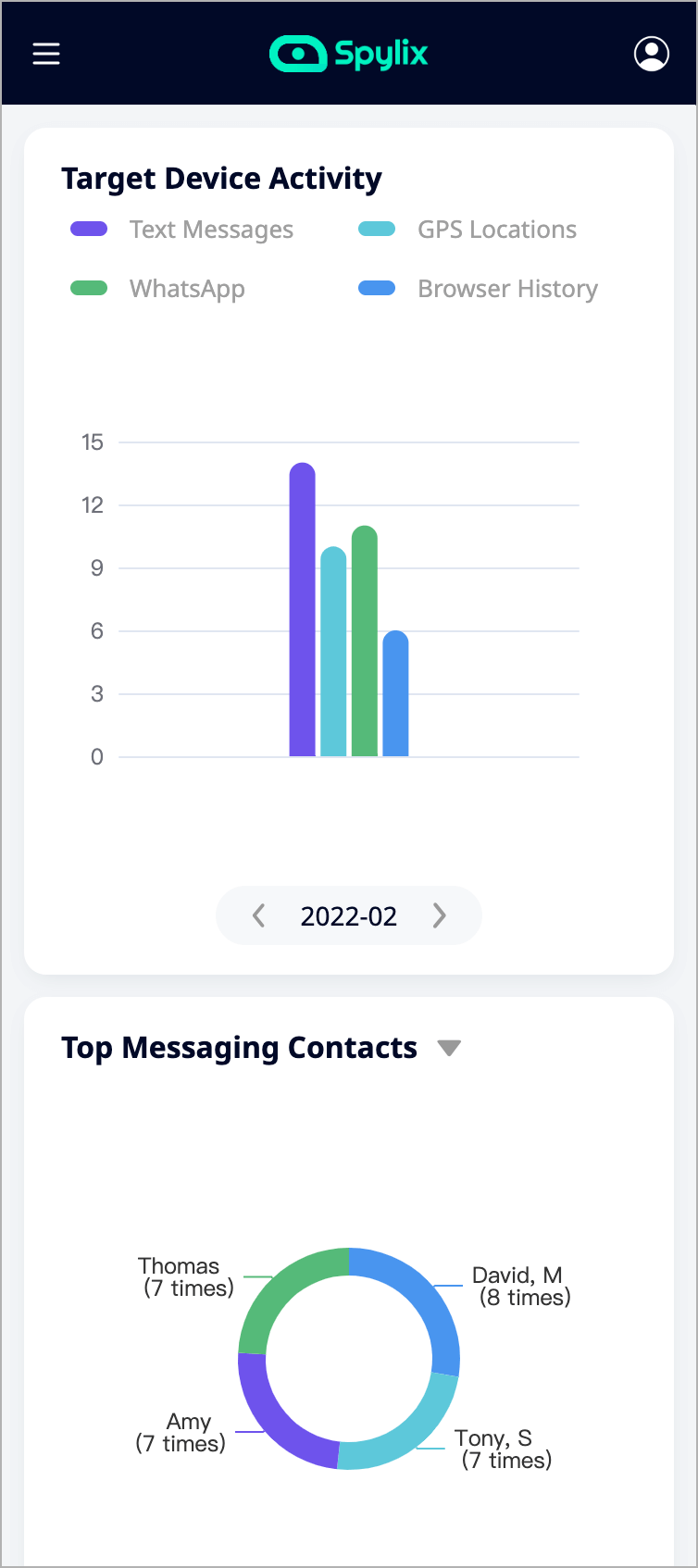 Learn more valuable information on monitoring teens here:
6.1 Can I see what my daughter is doing on her phone?
Yes, checking up on your daughter's phone is very easy as you just have to set up a teen phone monitoring app, and you'll get a complete dashboard featuring all her activities.
6.2 At what age should parents stop checking your phone?
Children should be kept under their parent's supervision until they are 18, so they can stop going through their phones once they turn their legal age.
Conclusion
Maintaining an optimal balance between protecting your children and invading their privacy can be tricky, especially being a parent.
However, being their guardian, you can not see them going toward the danger zone. Thus, it is important to stay alert and keep track of their digital activities as well.
We've suggested a list of teen phone monitoring apps, such as Spylix, that can help you to simplify the monitoring process. Now you can keep an eye on them without being too invasive.