Cell phones are a basic necessity for children, enabling them to do their homework quickly, learn new skills, and to interact with people.
Unfortunately, these devices and our over-reliance has opened doors for newer threats, especially cyberbullying and stalking.
So, it is vital for a parent to be able to track what their kid does on their phone.
The best way to start is by purchasing a cell phone with parental control features for them.
If you do not know where to begin or have no idea which phone offers services, read this article.
We'll explore the ins and outs of the best cell phones with parental controls.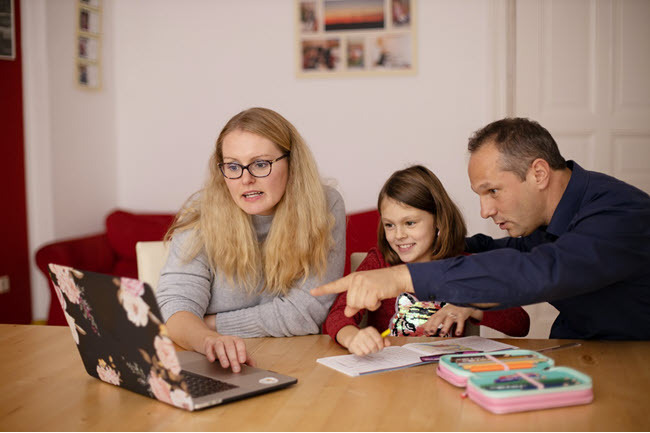 Part 1: What to Look for in a Cell Phone for Your Child?
Before buying the kid's cell phone with parental controls, ensure it checks all the boxes.
Here are the things you should look for:
Parental Control
Basic parental control features such as location sharing, age-inappropriate app restrictions, and call and text monitoring should be available on any ordinary cell phone.
Ensure you purchase a device with all the necessary parental control tools.
Compatibility
The cell phone should be compatible with your child's carrier service. If you intend to add your kid to your carrier's family tracking app, the whole hassle would be worth nothing if the device is incompatible with the service.
Durable
Children tend to be careless when it comes to taking responsibility for their belongings. So, if you get them a fragile or lightweight cell phone, they will likely break it.
Still, most modern-day smartphones are not that durable. For this reason, discussing the responsibilities of using a phone with your child is vital. Set some ground rules and share your expectations.
Easy to Use
Though children nowadays are more tech-savvy than the generation before, getting them a cell phone with complicated features is not a good idea.
For the first time, try buying a device that is easy to use and accessible.
Part 2: Which Phones Have Parental Controls?
Follow this section to learn about the best cell phones with parental controls that come with the characteristics discussed above!
iPhone SE
Apple devices are quite reliable. You can enable the built-in parental control features and advanced security to keep children away from harmful online content.
You can use the Find My iPhone option to locate your kids and enable ScreenTime to restrict adult content on the iPhone.
Moreover, the device is durable with water and dust-resistant features.
However, the device is a bit expensive and old compared to the latest versions of the iPhone. Still, it is easy to use and works on all phone carrier services.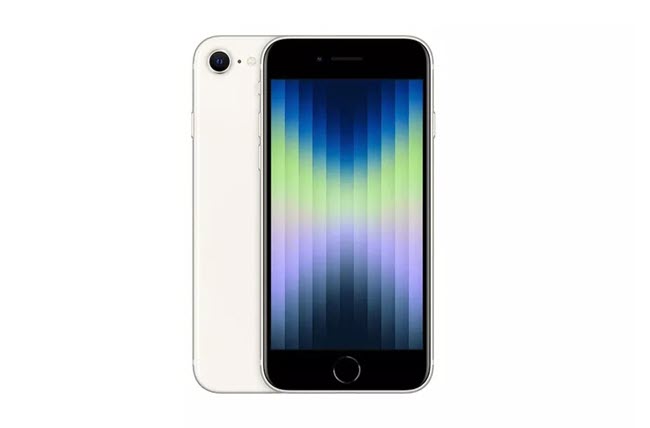 Palm Phone
If you are looking for high-level durability and longer battery life, then check out the Palm Phone. It is small and offers an HD display with access to all apps on the Google Play Store.
This device is also water and dust-proof, and the camera quality is quite excellent.
Moreover, you can easily track your child's Palm phone location remotely. Still, its small size may be an issue for some.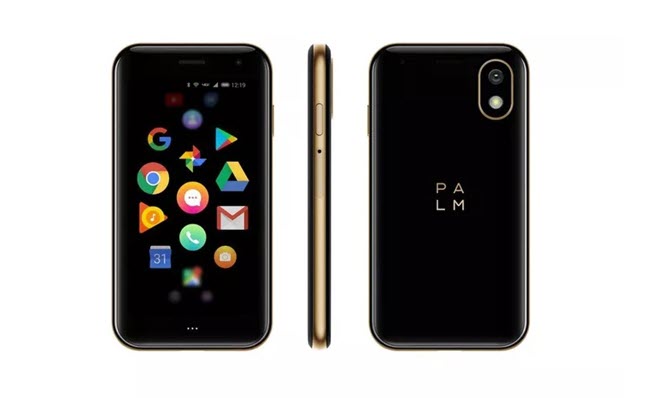 Motorola Moto G Power
The Motorola Moto G Power offers even better battery life than the Palm Phone(3 days).
It has storage up to 128GB. So your child can keep as many photos or videos as they want. It is water-resistant and stylish-looking, making it an excellent gift for your child.
The phone is durable, easy to use, and compatible with all the top mobile carriers. Its parental control features include setting app restrictions, limiting screen time, and location sharing.
Unluckily, the larger size of the device may be unsuited for pre-teens.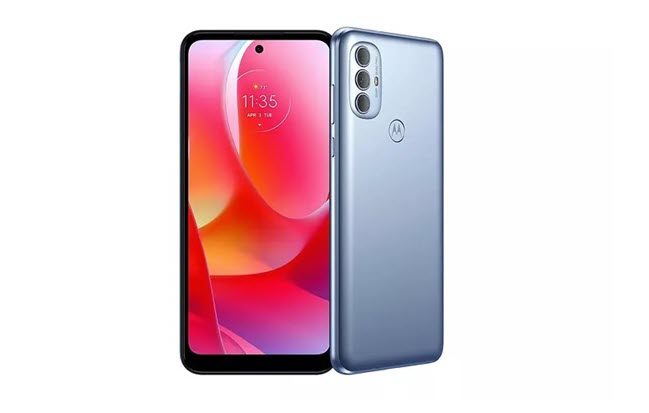 Gabb Phone Z2
Gabb Phone Z2 is a simple cell phone with parental controls like pre-installed safety apps, no internet function, and long battery life.
It is inexpensive and ideal for pre-teens!
However, you can not track your child's location whenever they leave the house due to no internet option. Also, the phone doesn't support any games.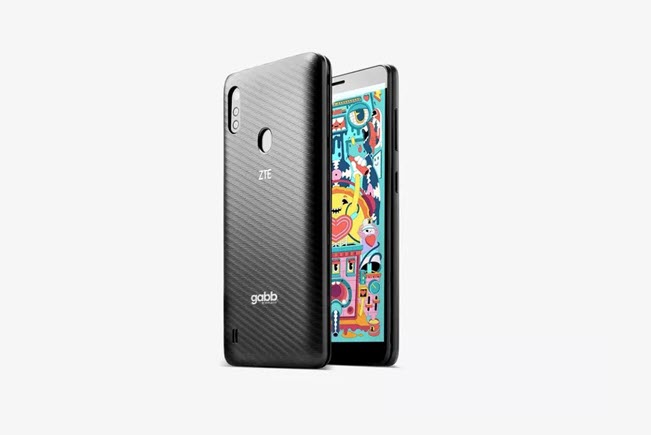 PinWheel Smartphone
Features like location sharing, text, and phone call monitoring are all accessible via the PinWheel device.
It is also easy to use, so your child would happily use it. In addition, there is no browser on the phone, so rest assured that your kid won't get exposed to harmful content online.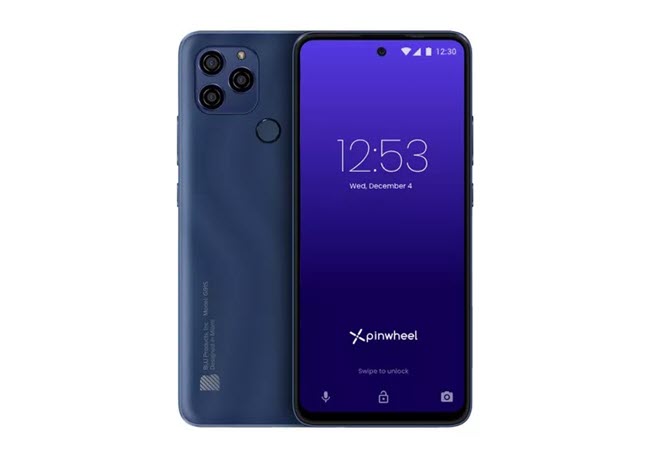 Part 3: Can You Put Parental Controls on Cell Phones?
Suppose your child wants some other smartphone with limited parental controls, then what?
Do not worry. The third-party apps are available to track the kid's phone activities remotely.
3.1 What Is A Cell Phone Parental Control App?
A cell phone parental control app is a service that a parent can purchase to enable on their child's phone. The app then monitors the child's location and other cell phone activities before displaying the data on a web-based dashboard.
3.2 When to Use Cell Phone Parental Control Apps?
Parents should consider using a parental control app when their children are always on their phone, leaving no room for them to determine what sort of activities they are involved in!
3.3 5 Best Parental Control Apps
You can enable these 5 parental control apps on your child's Android or iOS device!
Spylix
We recommend Spylix, which lets you track your kid's phone activities without them knowing. This way, you can quickly discover what is happening with them and whether they are being cyberbullied or harassed online.
The data is presented on Spylix's user-friendly control panel. The installation process is basic. For iPhone, no software installation is needed; for Android, even though you need to install the app, it takes only two minutes, and the app is undetectable.
Key Features of Spylix Phone Tracker for Parents
Spylix offers the following parental controls:
App blocker for Instagram and other apps
Location Tracker
Browser History Tracker
Social Media Monitoring Tool – All the Popular Apps, like Snapchat
Keylogger
Call Records and Text Messages Tracker
How Do I Monitor My Child's Phone?
Read and apply the following steps to quickly enable Spylix on the kid's phone!
Monitor The Child's iPhone
Step 1: Make a New Spylix Account
On Spylix's official site, click Sign Up Free and enter your valid email address to set up a new account.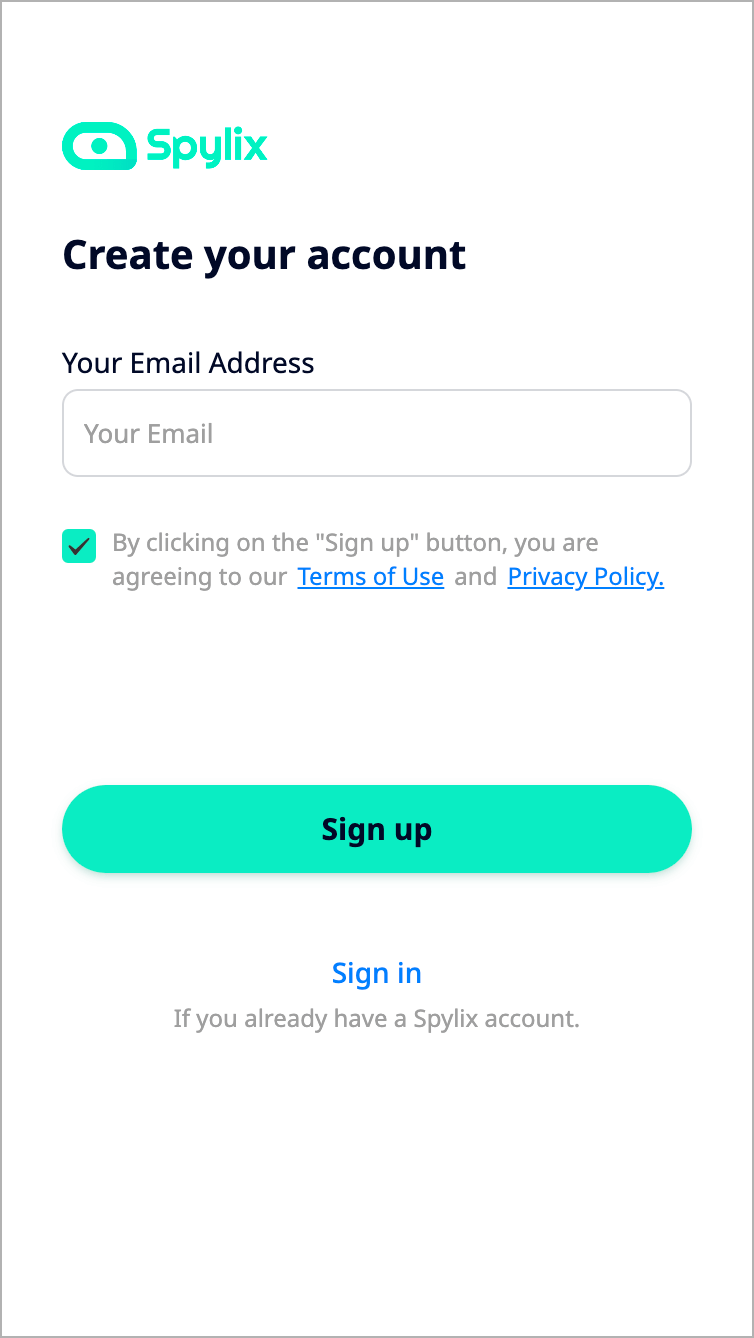 Step 2: Enter Your Child's iCloud Account
Share your child's Apple ID and password to verify their device and access the iCloud backup.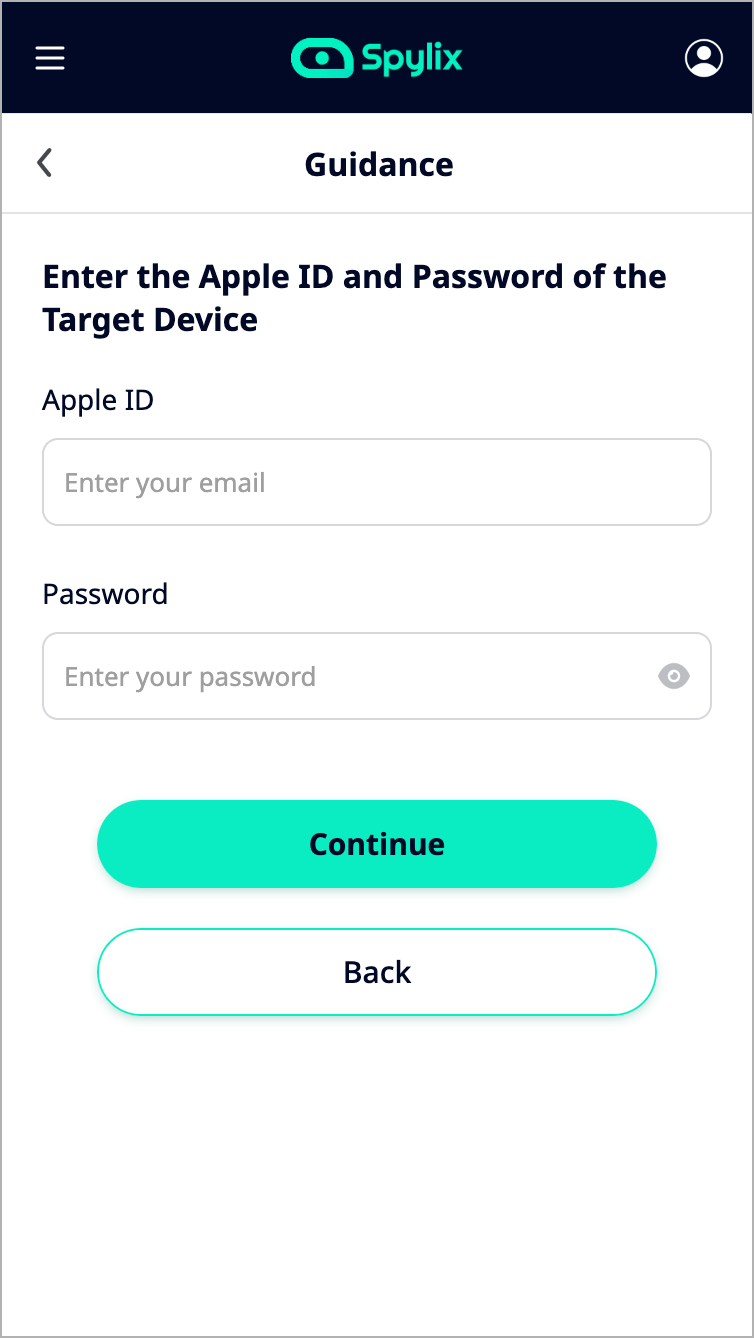 Step 3: Monitor Your Child's iPhone
Access the dashboard and select any feature there to monitor the online activities.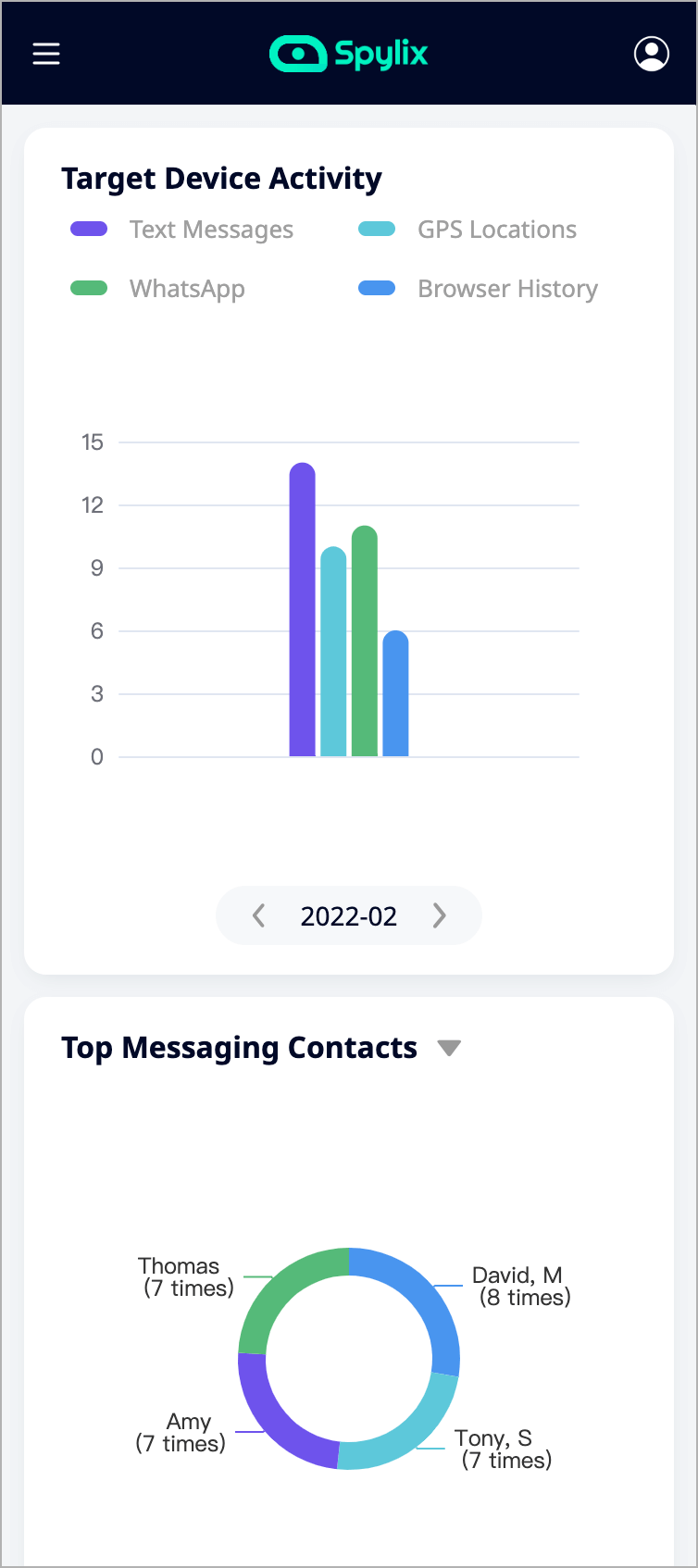 Monitor The Child's Android
Step 1: Create a Free Account
Open the Spylix website and enter a valid email address to make a new account.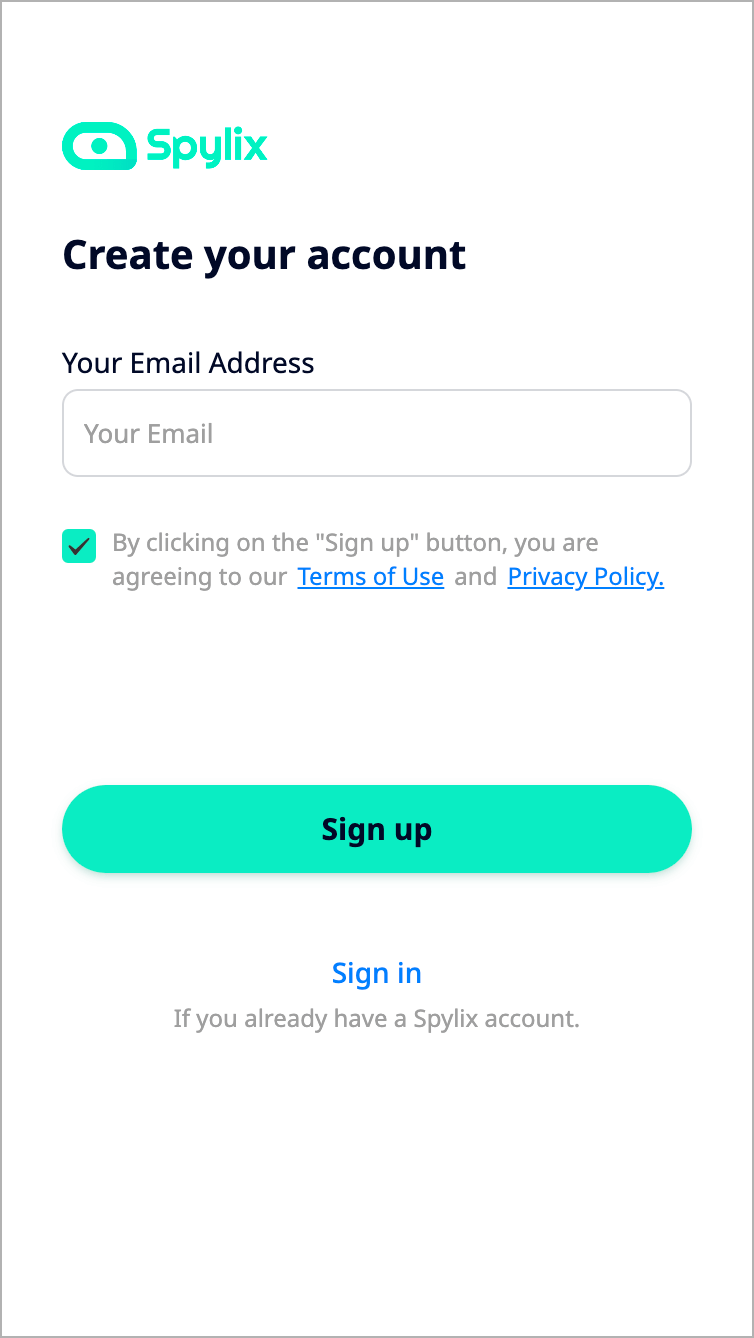 Step 2: Add The App
Follow the onscreen guidelines to set up the Spylix app on your child's Android phone.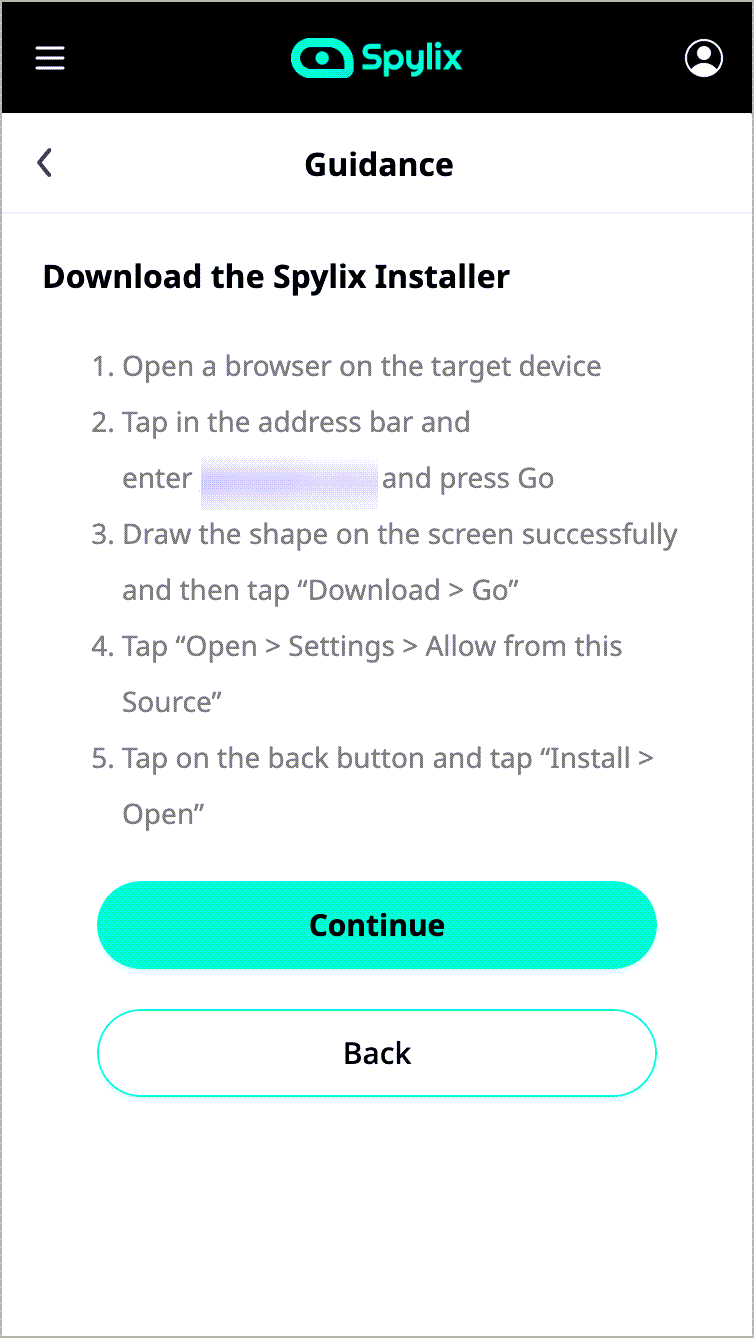 Step 3: Monitor The Child's Android Device
Visit the online dashboard and select the parental controls offered by Spylix to track the child's online practices.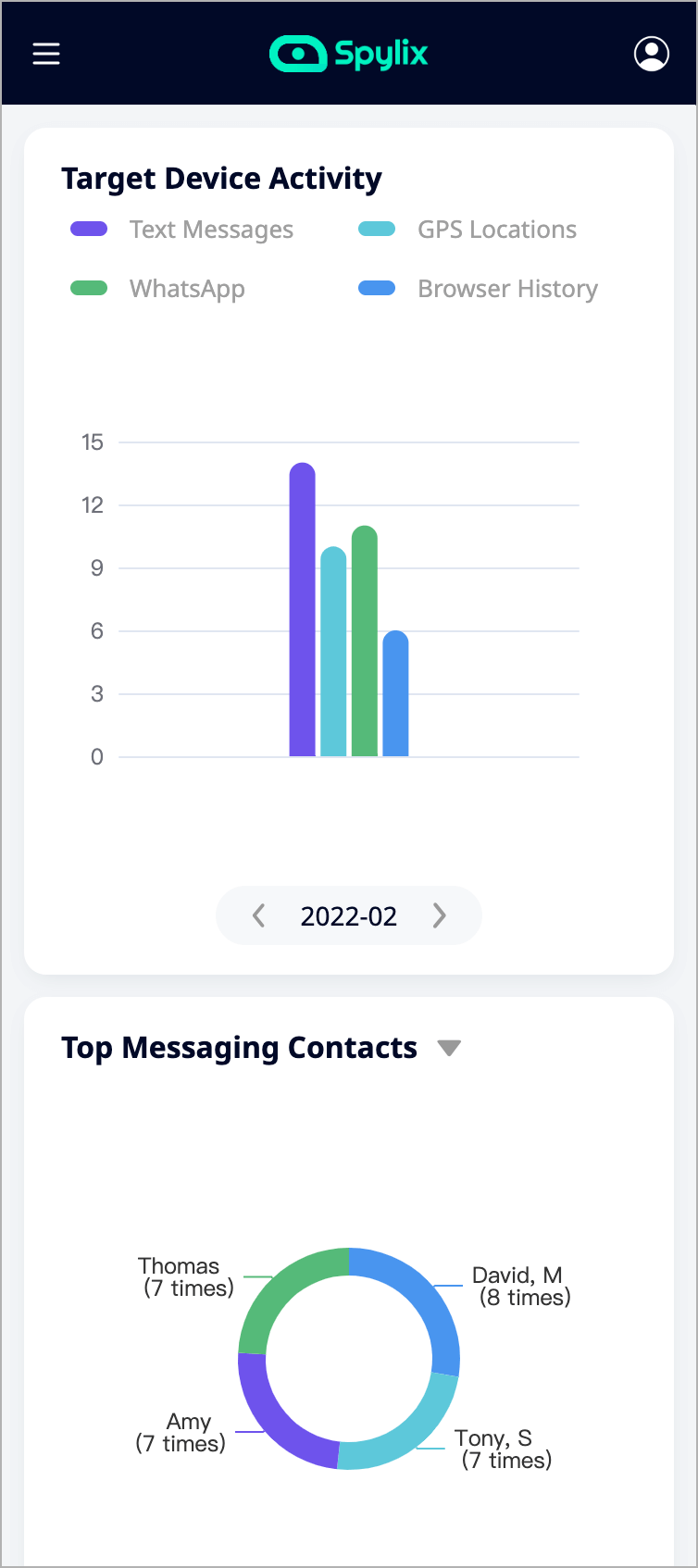 What Else Can Spylix Do?
With Spylix, you can also view your kid's photos and videos. In addition, you can set geofencing alerts to get notifications if they visit a dangerous area.
You can check the WiFi history and block networks to protect your child from malware and phishing attempts.
Net Nanny
Net Nanny is an excellent service to keep children away from adult-based content on the internet. It offers, such as screen time management and apps/websites blocker.
It works smoothly on Windows, Mac, Kindle Fire, Android, and iOS devices.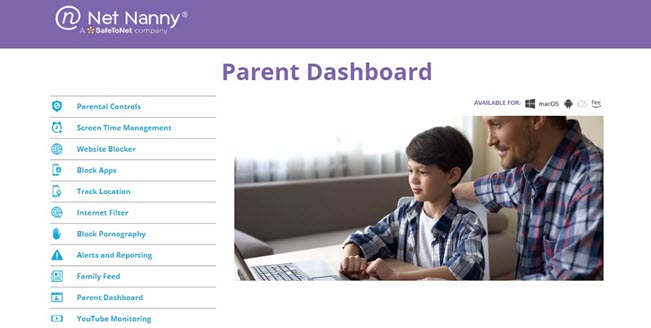 Pros:
Cross-platform compatibility
Easy to use
Cons:
Costly
The basic plan only covers one device
FamilyTime
With FamilyTime, you can manage your child's screen time, and also prevent them from accessing harmful/adult-based content on their cell phones.

Pros:
Cons:
Complicated dashboard
Confusing website UI
Kaspersky Safe Kids
It is a reliable app that lets you balance the screen time of your child, helping them remain productive in their daily activities. Features, such as location tracker, and content blocker are accessible.

Pros:
Money-back guarantee
Popular
Cross-platform compatibility
Cons:
Qustodio
You can keep your child safe by filtering harmful websites and apps, monitoring their phone activities, and tracking their location online using Qustodio. It is feature rich and accessible on all the top cell phone platforms.

Pros:
Available to multiple platforms
Cons:
Pricey
Complicated installation process
Part 4: FAQs about Parental Controls
Check out more valuable info on parental controls to protect children from harm online!
4.1 What's the best phone for a 12-year-old?
Check out the 5 phones mentioned in this guide. Each one of them is appropriate for 12-year-olds.
4.2 What is a good age to get a phone for your kid?
13 is a good age for a child to use a phone for the first time!
4.3 What are signs that a child is ready for a cell phone?
Once the child shows signs of responsibility and maturity, then you should get a cell phone with parental controls for them.
Conclusion
For a 13-year-old child, one should always purchase a cell phone with parental controls.
This way the parents can ensure their child is safe and have access to age-appropriate content only.
Still, owning such a phone isn't enough; one should also enable a parental control app, such as Spylix, to monitor their activities online to make sure everything is fine with them.