It has become an old tradition to hack the platform mainly used for communication purposes. The hacking of WhatsApp is not new, rather it is a well-known process due to the advancement of the business community on WhatsApp.
It is considered the need of society to learn how to hack someone WhatsApp using Chrome for a variety of reasons. Parents, partners, businessmen, or even laymen try to use different tactics to learn this process.
Let's look at the procedure, its reasons, and its impact to know more about WhatsApp hacking.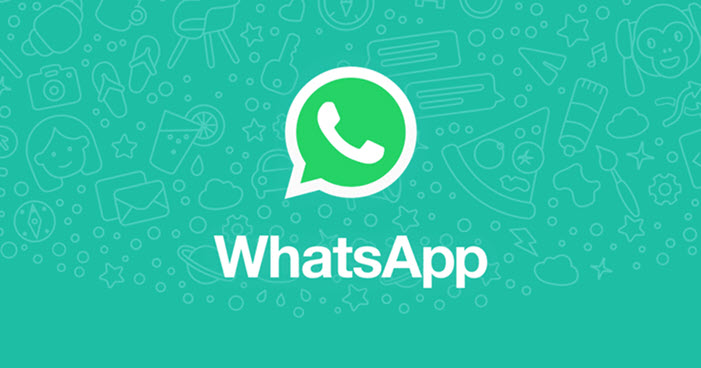 Part 1: Is It Possible to Hack into Someone's WhatsApp Using Chrome?
Hacking someone's Whatsapp using Chrome seems to be a little unreal as you have never heard of hacking techniques using Chrome.
But it is possible to hack any person's WhatsApp by using chrome due to different reasons. Technology has provided us with different methods through which hacking can be possible.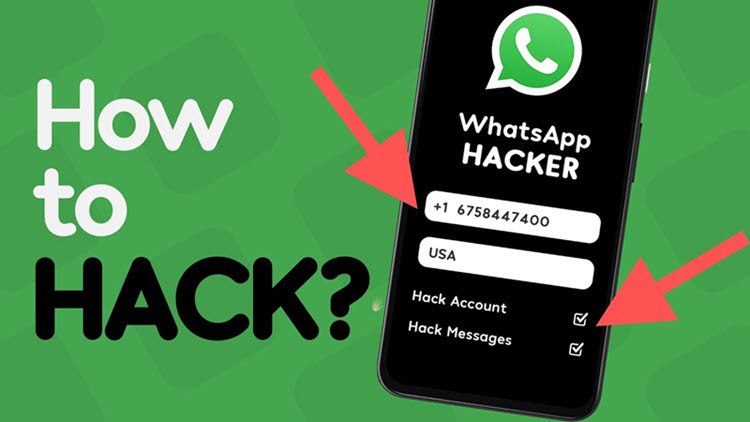 Google Chrome is a reliable site but it can be dangerous if you use it for the wrong reasons. Parents are the ones that are allowed to hack the WhatsApp of their young children for safety.
Hacking using Chrome can be done by sending phishing or you can hack using the QR Code method. You can also use WhatsApp Web or WhatsApp Share as there are a lot of ways by using which you can hack WhatsApp using Chrome.
Part 2: Why Hack WhatsApp with Chrome?
After reading the title the first question that comes to the mind of every common person is why any person tries to hack WhatsApp. Let's go through the reasons by learning different uses:
Children Protection

If you are a parent you must agree that we are always in search of a way to keep our children safe. WhatsApp Hack is a simple way to know about a child's company, conversation, and environment without giving any alert.

Tracking Employees

Due to technology, we cannot forbid employees to use mobile phones in the working environment. If you are a businessman and you are concerned about the usage of WhatsApp by your employees in the office environment.

You can directly look at WhatsApp and check whether they are working mysteriously or having an important conversation with colleagues about work.

Monitor Spouse

The world has become so uncertain that you cannot trust any person completely or you need to have a keen eye. If you are feeling that your spouse is getting engaged more and more on WhatsApp then you can directly confirm or deny your doubt by looking at their WhatsApp secretly.

Regain Data

If you have lost your data due to any reason and want to recover it then you can take help from the WhatsApp hack method. You can get every detail along with the past and present information if you have chosen the right tool.
Part 3: How to Hack into Someone's WhatsApp Using Chrome?
Nobody is present on Earth who is aware of technology but unaware of Google chrome and its features. Chrome has provided extensive accessibilities to the users like a magical place.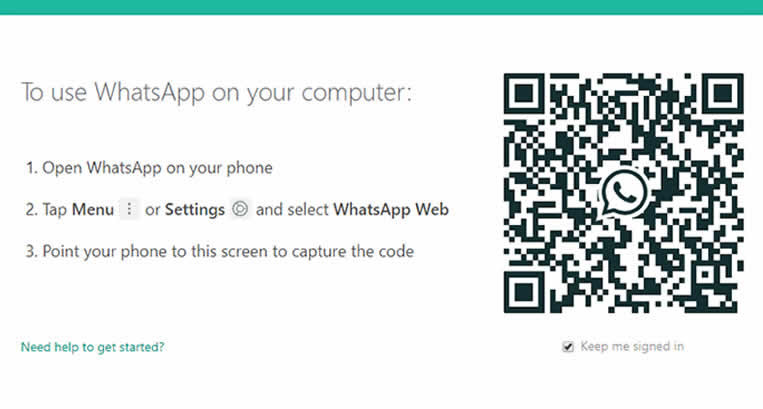 It entertains its users with the most advance syncing features and allows them to work remotely by enhancing their experience.
You can easily access WhatsApp using the web browser version of it. You need to get access to the target device with or without the consent of the corresponding person.
Step 1: Access the target device and open the WhatsApp icon on it. There would be a menu icon at the upper part of the screen you need to select it.
Step 2: Select the Whatsapp Web option present in the options on the screen.
Step 3: On your device open Whatsapp using your browser. The system will start appearing with the QR Code on the screen.
Step 4: You need to scan the QR Code using the target device. After scanning you can easily monitor the WhatsApp of that person.
Cons:
You must keep in mind that it is not any secret type of monitoring rather the target person continuously gets notified about your tacking.
You need to access the target device every time you try to monitor Whatsapp.
The target person can stop tracking anytime without any restriction.
Customers are not well satisfied by this type of WhatsApp hacking.
If you are looking for a tool that provides you with all the features of WhatsApp hacking without having physical access to the target device.
Spylix is the best option for you as it is an amazing working remote spy tool popular due to its authenticity and accuracy.
Spylix is specially designed to provide all the details most discreetly. You can enjoy different features including geofencing, Wi-Fi blocking, website blocking, call details, messages detail, and WhatsApp hack, along with social media monitoring features.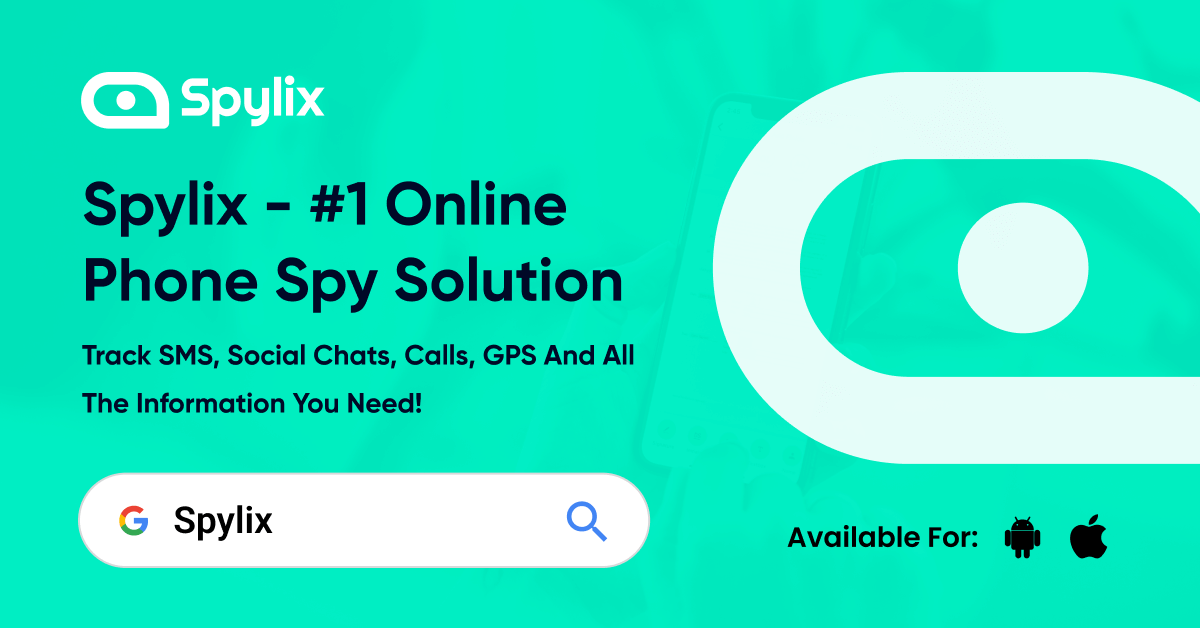 It has a simple working environment with quick results. You can get the old as well as recent information about the working of the target person on WhatsApp.
It's time to reveal the suspense so that you will get to know the complete procedure to use Spylix. The most simple interface specially designed for their users is:
Step 1: Registration
Go to the official website of Spylix and register for a free account.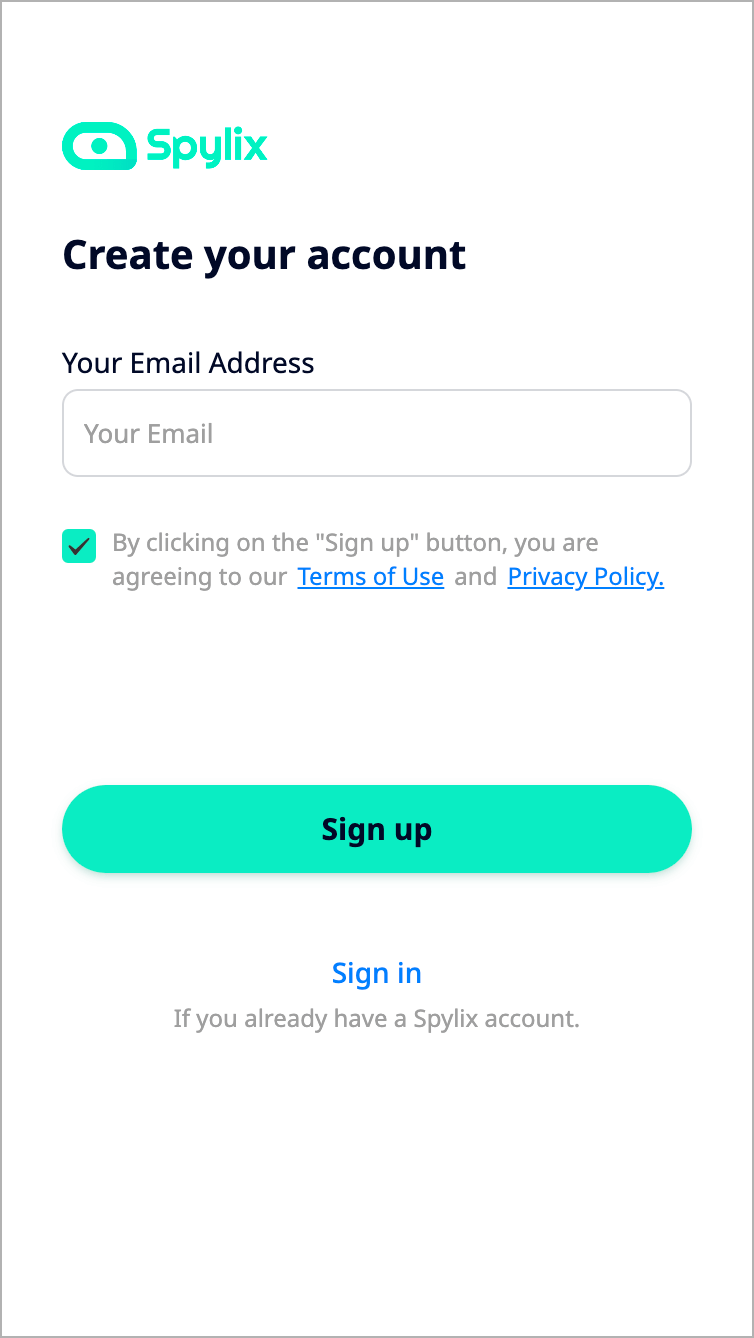 Step 2: Setting
Instructions are needed to follow to set up a complete profile of Spylix.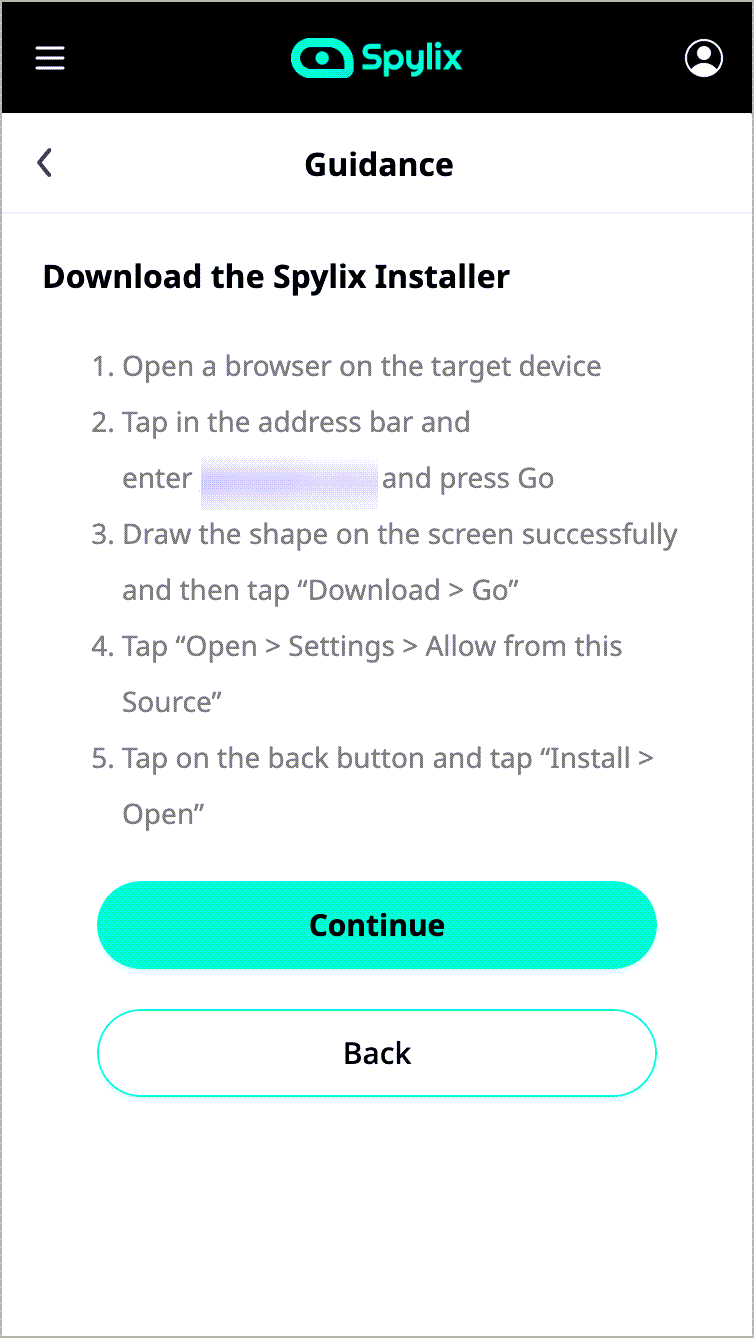 Step 3: Log in
Log in to your Spylix account and start monitoring the WhatsApp of the target person without any alert.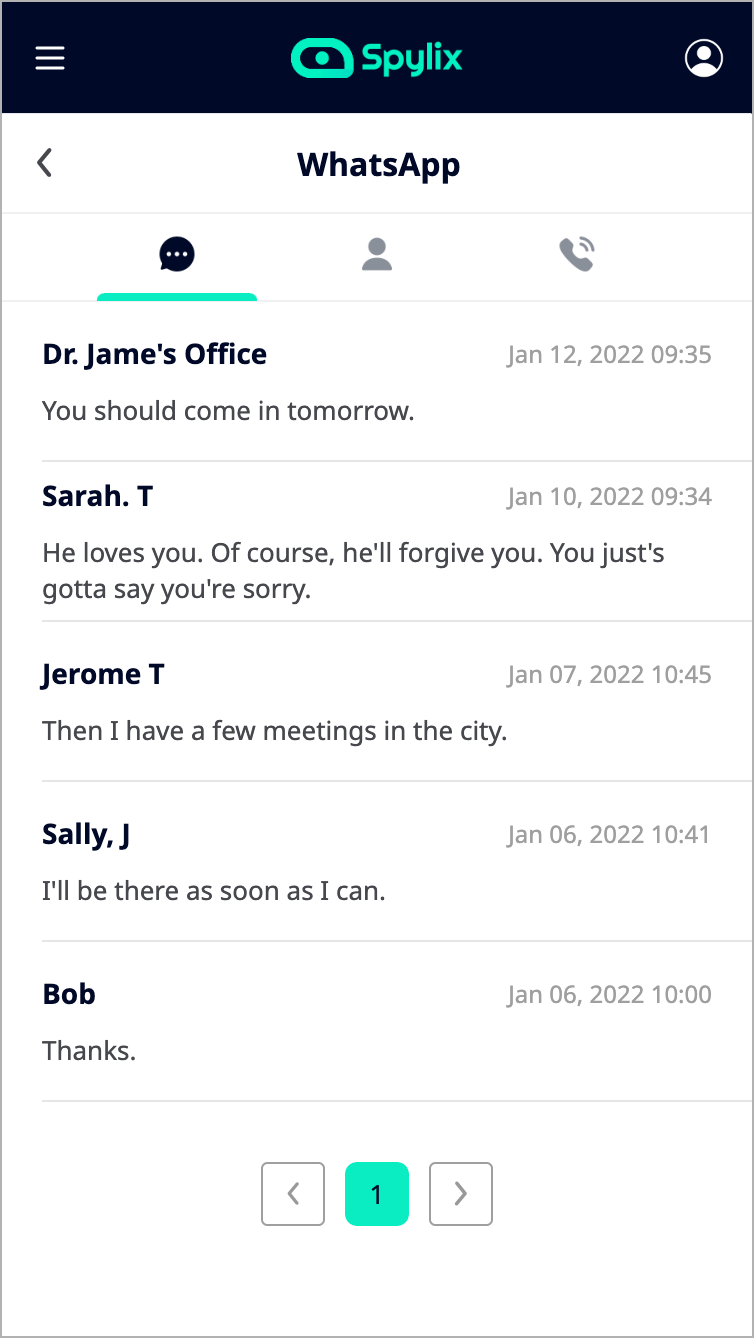 The most amazing thing about this tool is that it won't provide any alert to the target person. The basic reason for its popularity is that you can easily monitor all the activities and the target person will not get conscious. Other features are:
Remote Working: Spylix provides an opportunity for remote working to the users. Without physically accessing the target device every time. You can remotely work on the device without any restriction.
Simple: As you have seen, it provides a simple interface for the users to work freely. A user doesn't need to be a professional, rather beginners can also use it.
Quick: Now you don't need to wait a lot just to get the information about the WhatsApp of the target person. You can collect all the details of WhatsApp working in a few seconds and can work as early as possible.
Budget-Friendly: It is an amazing tool that works within the user's budget. The amazing features are provided at the least price to facilitate the users maximumly.
Real-Time Update: Real-time update is provided hence you can look at a single click on the screen of the target person. Along with this deleted information is also provided to enhance the working experience.
Part 5: What Do You Need to Hack Someone WhatsApp Using Chrome
There are different tools on the internet that provide WhatsApp hacking. All the hacking tools require different credentials according to their demand.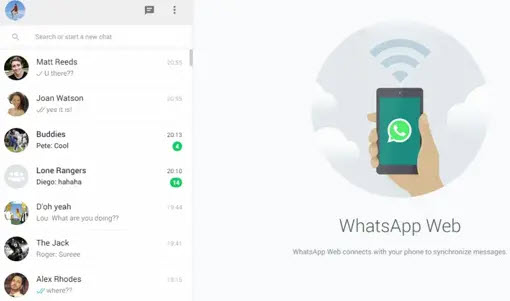 Credentials would be of different types as they can be an application, tool, consent, or anything related to hacking and monitoring.
If we just restrict ourselves to the WhatsApp hacking using Chrome then we need the following credentials:
Computer/Laptop: You need to have a computer or laptop to get access to the target device. The QR Code would be scanned on such a device.
Target Device: You need to have the target device to start the monitoring process. The QR code can't be scanned without it.
Permission of Target person: If the target person is above 18 then it is important to get the consent. If you work without getting permission then it would be illegal.
Internet Connection: The internet connection is needed to be peasant on the target device as well as the computer. Without the internet connection, monitoring would not be possible.
Hack WhatsApp Free Now!
People are always in search of different ways to hack WhatsApp and get themselves benefits. A lot of procedures are present on the internet but you need to work on their authenticity and preciseness.
WhatsApp web and hacking through mobile phones are explained but with some restrictions. It is encouraged to use the Spylix method so that you can benefit yourself exponentially.
Everything is explained in front of you, it all depends on you to head toward the best option.