Have you ever wondered how you can spy on someone's Instagram account, including their private account, see their DMs, their followers, and get real-time tracking of all their Instagram activities? It's possible, and I will show you how you can achieve it in this post.
Instagram is a social app that lets you chat and connect with others, follow other people and share media files. Social media can be addictive, and Instagram is part of the addiction. When your loved one spends most of their time on Instagram, you can get worried, especially if it's your spouse or your children. Today's post will discuss the three Instagram spy apps to spy on someone's Instagram without installation secretly. It's time you dug deep and found out what's keeping your loved ones so much occupied on Instagram.
Part 1: How to Instagram Spy Someone's Direct Instagram Messages
Instagram spying can be complicated, but with the right tool and knowledge, the current technology has made it easy to Instagram spy on others. The table below is a quick summary of various methods that can be used to spy on someone's Instagram.
| | | | | |
| --- | --- | --- | --- | --- |
| | Instagram Spy apps | Social Engineering for Free | Stealing Saved Browser Passwords | Create another Instagram account |
| What You Will Get | Most Instagram data, such as messages, photos, and videos. | Instagram info and password | Limited Instagram data and password | Limited Instagram messages |
| Can You Be Detected | It's hard to be detected as it involves remote monitoring. | It's more of breaking the law and can easily be detected by police. | Easy to detect, as you have to access the target phone physically. | If your target person is sharp, you'll be easily spotted. |
| Technical Difficulty | Easy | Hard | Medium | Medium |
| Success Rate | 99.9% | 10% | 50% | 30% |
| Editor's Comment | Most recommended-100% safe and easy, mainly because it's professional, as long as you use it legally. | The chances of this solution working as you want it to is meager. It will only increase your stress and waste some precious time. | You must get the person's details such as emails and Facebook. It is impossible if you cannot access the phone. | You must make efforts to be trusted by the targeted user. It takes time, and it's hard to see all the private information |
| Ratings | 5/5 | 4/5 | 3.5/5 | 2/5 |
After testing and evaluating the above methods, using the Instagram spy app is the most effective way to spy on someone's Instagram account. The other methods can work, but they are time-consuming, difficult to do, and unreliable. So, why waste your time on them, yet you can use an Instagram spy app?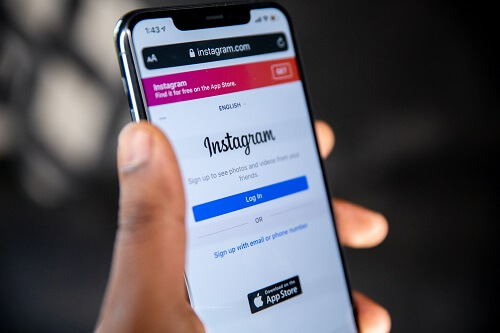 Let's get started with the three Instagram spy apps you should use, especially the number 1 Instagram spy app, Spylix.
Part 2: Top 3 Instagram Spy Apps in 2023
In our list of Instagram spy apps, we rank the apps based on their effectiveness, and at rank 1 is Spylix, the best and most recommended Instagram spy app.
2.1 Spylix – Best Instagram Spy App
Over the years, Spylix has remained to be the best Instagram spy app in the market. The app supports both iOS and Android devices and is an all-in-one Instagram spying tool. Spylix has been designed to give you an easy time spying on your target, and with a user-friendly dashboard, you will monitor all the activities on your target phone on a real-time basis.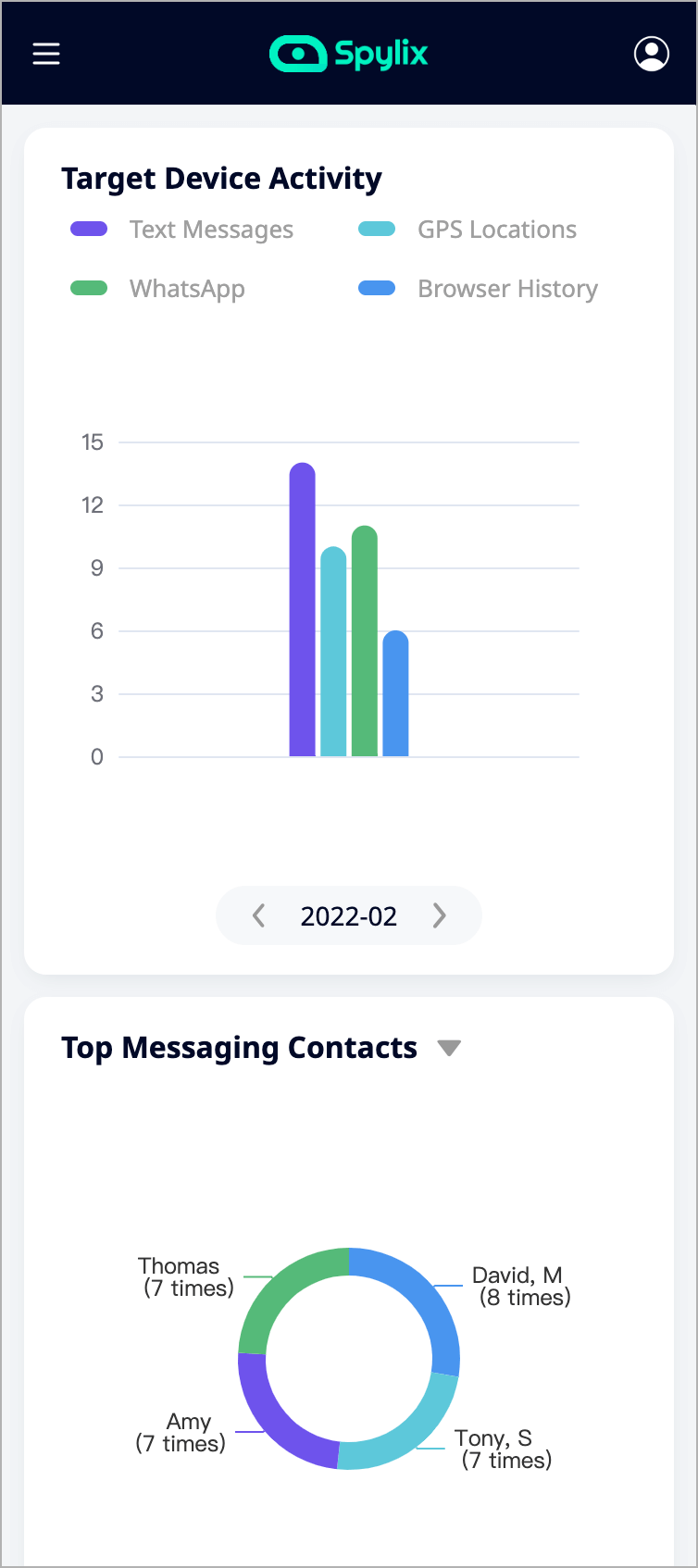 I have tested the app, and for all my years as a tester and researcher, I have never come across a much better Instagram spy app than Spylix in terms of all the cool features that it has to offer.
Access all Instagram Activities with Spylix
1. Check all Instagram Messages
Curious about who your loved one is always chatting to on Instagram? Spylix can access the sent and received Instagram chats, including deleted messages. Moreover, it will also display the contact information of the person your target is chatting with, including the media files that they share.
2. View their Instagram Gallery without them knowing
Instagram is a good platform for sharing, uploading, and viewing videos and audio. When spying on someone's Instagram, Spylix will capture screenshots of their private account in real-time. Additionally, it will record all photos and videos sent and received by your target. You can then view all the collected information from your Spylix account.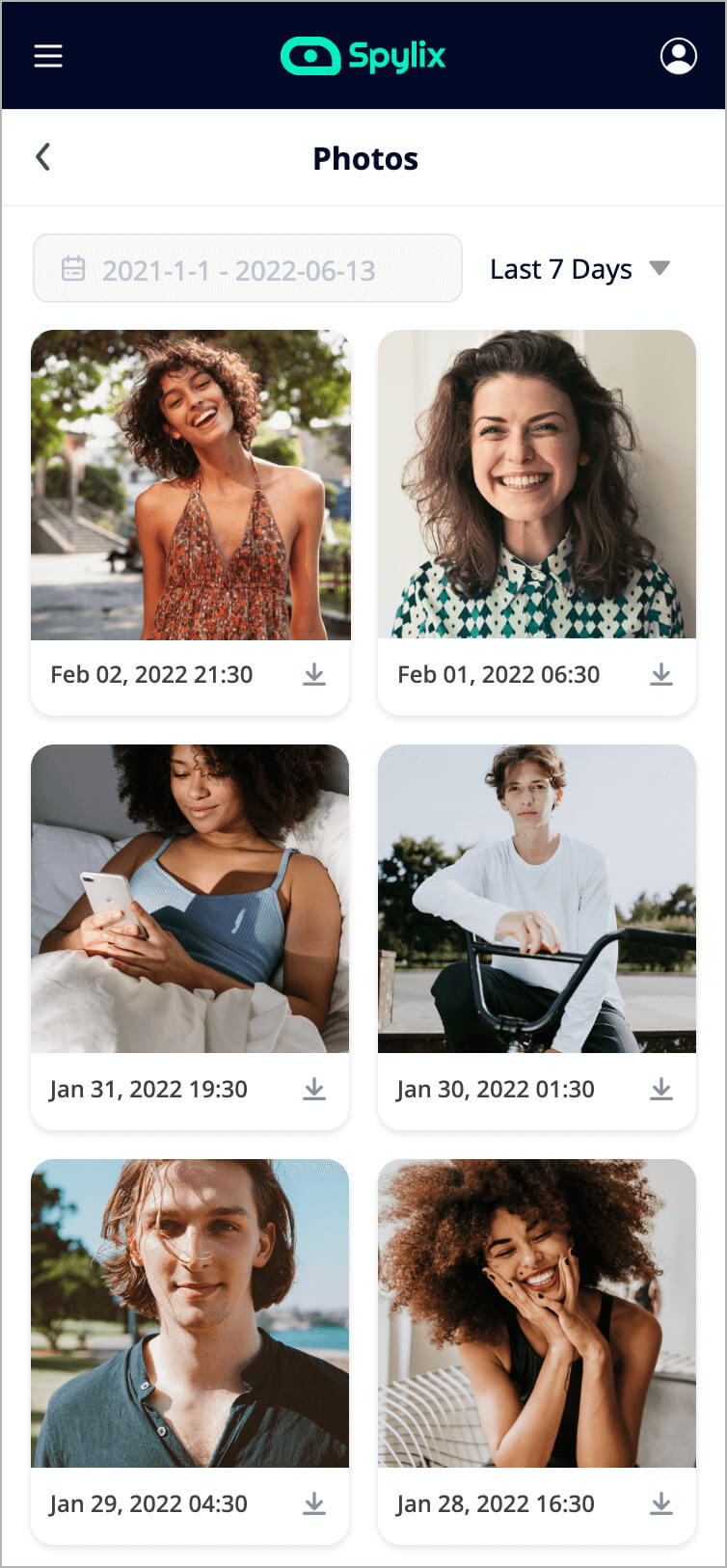 3.Backup Deleted Media Files shared on Instagram
People have a habit of deleting media files that they don't want others to view, especially in the case of an unfaithful spouse. Spylix has an auto-archive feature, and it archives all its media files automatically, ensuring that even when your target deletes other media files, you will still have access to them.
4. Record all keystrokes on Instagram
At times you would want to get username or keystrokes entered by your target. Spylix can record all keystrokes on the Instagram account and display them on your Spylix dashboard.
5. Track their followers and who they follow
From your Spylix dashboard, you can view the contact information of your target. Details such as their following and their many followers will all be displayed. You can then view or monitor their activities using the best Instagram spy app.
6. Check the date and time of all the Instagram activities.
All messages retrieved or other activities such as media files shared will have a timestamp to let you note the date and time that the activity was performed. If you are looking for some proof regarding your loved one, the date and time will help you track their activities.
Benefits of Using the Best Instagram Spy App – Spylix
Incredibly Advanced Spy Features

Spylix has over 40 data types that it can spy. Apart from Instagram spying, Spylix offers you other features to ensure you remain in control over your target. Other features include spying on social apps such as Kik, WhatsApp, Snapchat spying, and others, GPS tracking, call, and SMS monitoring, among many more. Spylix is the all-in-one app you need to spy on all the activities of your target person.

Cross-platform

Instagram is not restricted to either iOS or Android. It works for both. So, whether your target is using Android or iOS for their Instagram account, you will still easily spy on them using Spylix.

Stealth mode

In spying on someone's Instagram account, Spylix works secretly and leaves no traces or room for you to be detected. By working in stealth mode, Spylix ensures that you get long-time monitoring of your target without them catching you, which could ruin your trust or relationship.

Easy to Use

Being the best Instagram spy app, Spylix is easy to use and get started on spying on your target. For one, no rooting of the Android or jailbreak of the iOS device of your target device is needed. All its awesome features are available without rooting or jailbreak. Secondly, Spylix has a 3-step setup process that saves you the hassle of going through the complicated process. Try Spylix today!

Over 400K Users Love Spylix

With over 96% positive customer reviews, as an Instagram spy app, Spylix has over 400K users who enjoy the remarkable features that it offers most simply. Don't be left out. Follow the simple setup steps below to get started with Spylix.
3-Step Spylix setup process
Step 1: Create a Spylix Account
Enter your email ID to sign up for a free Spylix account.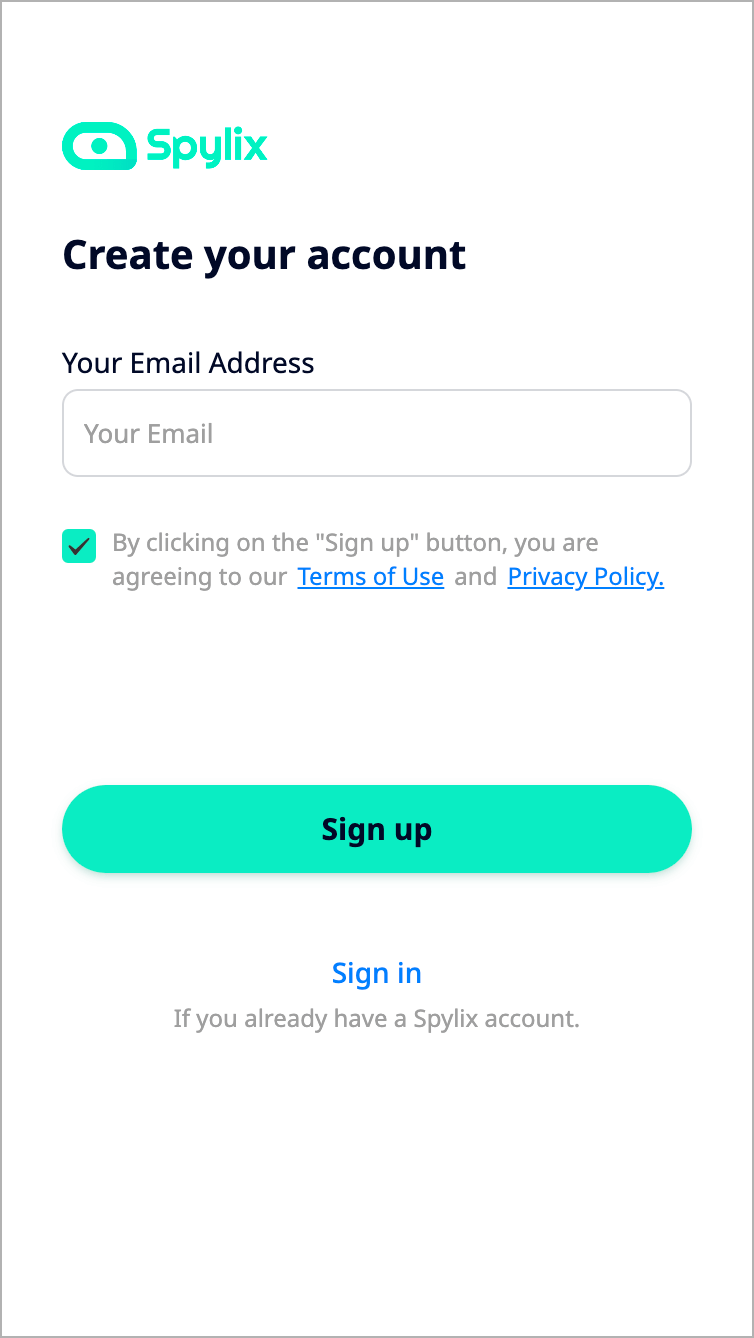 Step 2: Set up Spylix
Follow the on-screen guide to active Spylix.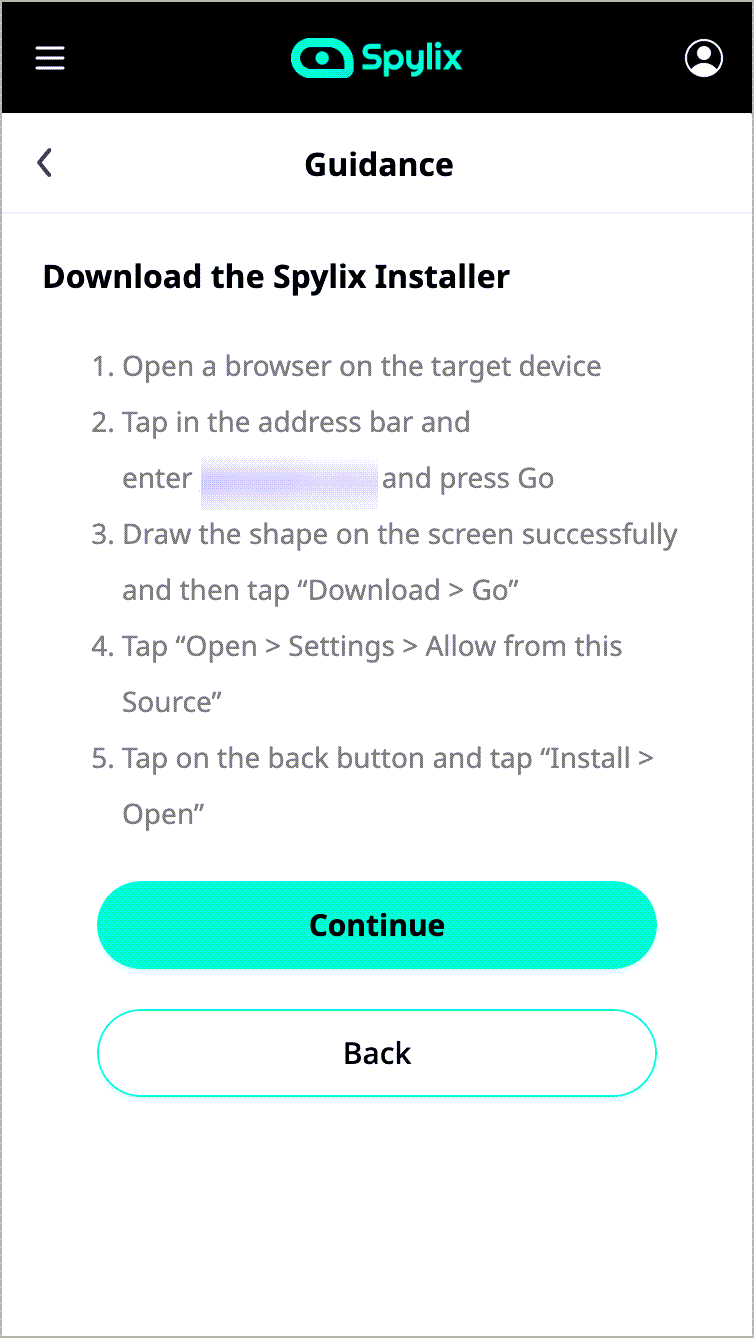 Step 3: Start Spying on Instagram
Access your dashboard and remotely view all of their Instagram data.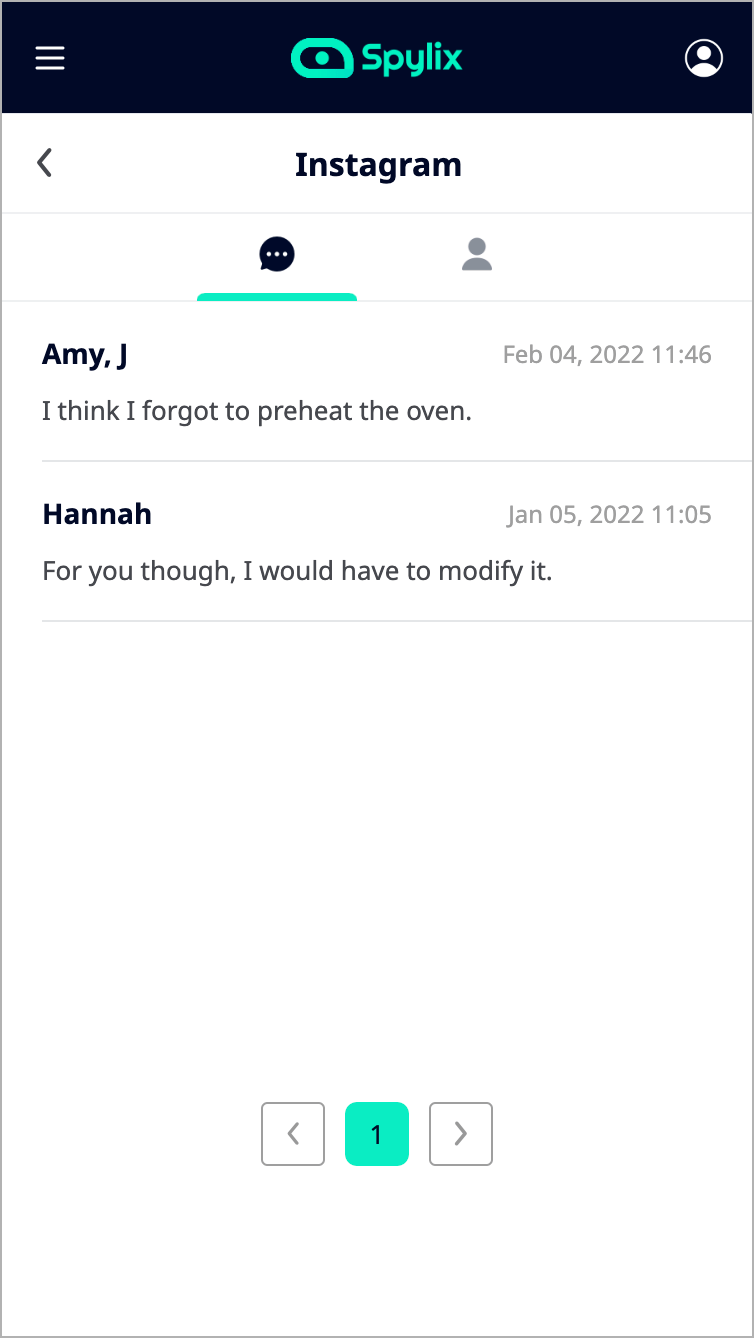 2.2 FlexiSpy – Instagram Spy App
In spying on someone's Instagram account, FlexiSpy can be used. The Instagram spy app can monitor messages, photos shared, and the Instagram comments made.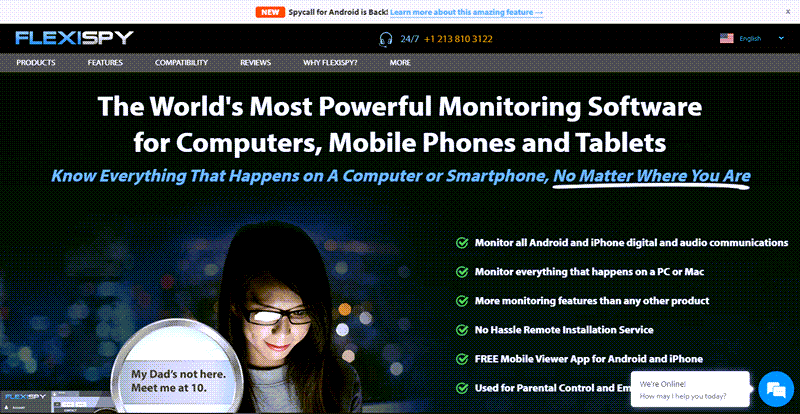 FlexiSpy has a user-friendly interface, and depending on its premium plan acquired, it can offer few basic Instagram monitoring features.
Pros of FlexiSpy:
Allows real-time monitoring of someone's Instagram account.
It's user-friendly.
Cons of FlexiSpy:
Unlike Spylix, FlexiSpy has no feature to allow spying on the deleted Instagram messages and media files.
FlexiSpy lacks the advanced features that Spylix offers in spying on an Instagram account.
FlexiSpy can easily be detected, which beats the logic of spying on someone. I recommend using a secure and undetectable Instagram spy app. Use Spylix today.
XNSPY is an Instagram spy app with basic Instagram spying features that let you access photos and videos of the Instagram account you are spying on for iOS and Android. The images acquired are auto-backed up on the XNSPY web portal.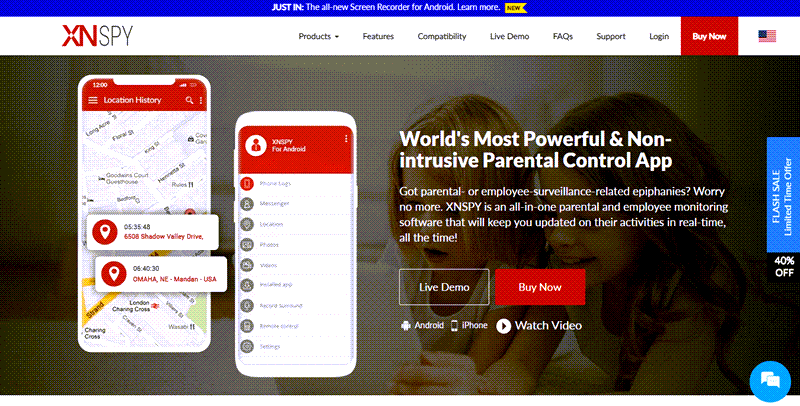 Pros of XNSPY:
Allows viewing Instagram profile.
Allows downloading, in a zip file, the Instagram private account posts.
Cons of XNSPY:
It's unable to spy on the deleted photos if they are deleted before syncing to the web portal is made.
It doesn't support modifying or deleting the user's posts.
Unlike Spylix, it doesn't allow detailed viewing of Instagram chats.
XNSPY offers basic spying features, and I suggest using better Instagram spy apps like Spylix, which offers more advanced features.
Part 3: Protecting Your Privacy and Staying Secure on Instagram
3.1 Can Instagram spy on you?
Like most apps, Instagram does spy on you. It can access your details such as browsing details, location, and contacts. As a marketing strategy, Instagram spies on you to know how better to sell its services to you. You can check its data and use policy on the app itself or on the Instagram website.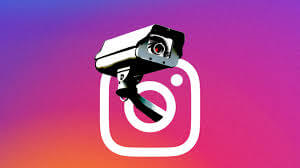 3.2 How to know if your Instagram is being spied?
To know if someone is spying on your Instagram, look out for these signs:
Increased data usage.
Abnormal screen activity.
Increased phone temperature.
Increased battery-draining levels.
3.3 How to prevent being spied on?
To avoid your Instagram from being spied on:
Create a secure screen lock.
Enable Instagram two-factor authentication.
Create a string Instagram password.
Avoiding connecting to open public networks.
Restricting giving out your phone to people.
Part 4: Final Thoughts
Technology is changing, and using an Instagram spy app to spy on someone is not new. If you are looking for the best Instagram soy app, this post presented three Instagram spy apps that you should check out. However, I recommend using the best of them, Spylix, which has many advanced features and works in your best interest in spying on your target. Try Spylix today to easily and instantly access your loved one's Instagram account.