Android and iOS are two of the most popular mobile phone operating systems. Naturally, you will find even your family members using both devices under one roof.
It is a challenge for a parent to enable services that let them keep an eye on their kid's phone activities, especially if they own an iPhone when the parent works on an Android device.
In such situations, the parent would need to learn how to track an iPhone with an Android.
If you are a concerned parent, then you might be wondering whether it is possible or not!
Well, find out in our detailed guide.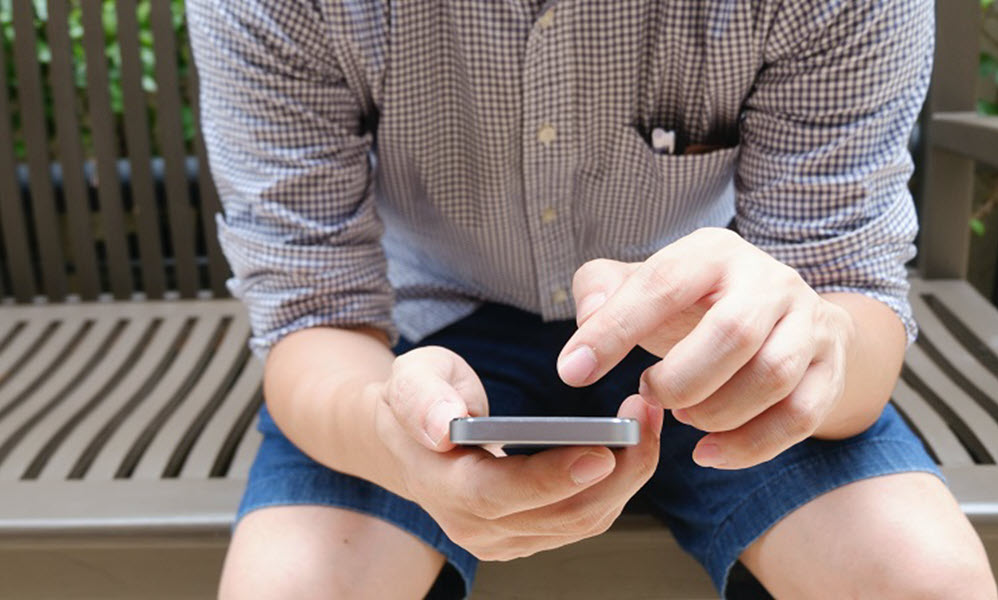 Q: Can I Track iPhone with Android?
Yes, you can easily track an iPhone from your Android device. Most of the tracking tools are online-based, meaning they are compatible with every smartphone and desktop.
So, if you intend to find out the best app to track iPhone from Android and how to use it, follow the three solutions listed below!
Solution 1: How to Track an iPhone with an Android via Find My iPhone
The Find My function is Apple's official parental control tool (somewhat), allowing parents and guardians to keep an eye on their child's whereabouts in real time.
The service also lets the owner reset the device remotely, especially if it gets lost or stolen, ensuring no one can access their private data.
In case the iPhone isn't connected to an active network, Find My will display the last-known location of the device on the relevant iCloud account.
Moreover, iCloud is accessible via the web as well, which means you can launch the service on your Android device to monitor the iPhone via Find My. The service also offers three additional features.
Play Sound (to locate the iPhone is lost nearby)
Lost Mode (to prevent unauthorized access)
Erase iPhone (to remove all data from the device)
Are you curious to find out how to set up this solution on your Android to track iPhone? Just follow these steps!
First, ensure that Find My is enabled on the target iPhone. Just go to Settings, tap the profile name, and press Find My before selecting Find My iPhone to turn it on.

On your Android phone's browser, access the iCloud website.
Enter the target iPhone's Apple ID and password to sign in.
Select the iPhone under the Devices tab.
The location will be visible on the map.

Shortcomings

You must know the other user's iCloud credentials. The device should always be connected to a network for real-time location updates.
Solution 2: How to Track iPhone with Android via Google Maps
Google Maps is a popular navigation platform across all devices. Though iPhone users remain reliant on Apple Maps, most users still use this service by Google to fulfill their navigational needs. Just make sure the Google Maps application is installed on the iPhone.
Here's how you can track the iPhone location from Android via Google Maps.
Access the iPhone and open the Google Maps app.
Go to the Menu option and tap Location sharing.
Select your profile and press Share to give out the iPhone's real-time location.
The link will be provided to you via text on the Android device.
Just tap the link, which will open the Google Maps app on the phone. Now, you can track their whereabouts on the spot without them knowing.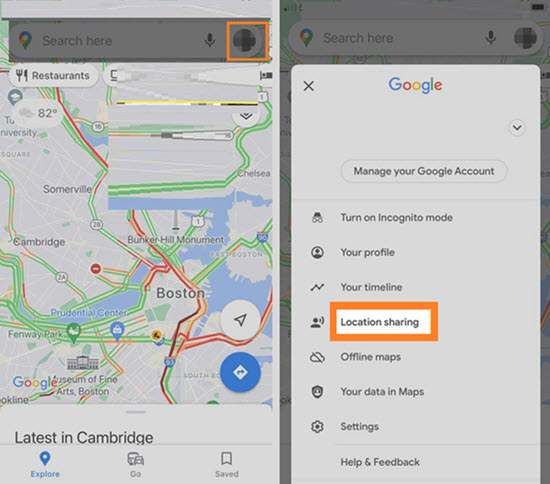 Shortcomings
It is all about leaving it up to chance, as most Apple (iPhone) users rely on Apple Maps rather than Google Maps. You must know the Google Account details of the target person.
The method is lengthy, and you need physical access to the iPhone to share the location. This is hard to complete, especially if you require anonymity. Moreover, this solution does not work without a stable internet connection. Also, the target user can easily turn off location sharing.
Alternative Solution: The Best Alternative Way to Track an iPhone from Android
Both the methods listed above are quite convenient and free.
However, you have to access the phone for some time to enable location-sharing physically. This might erase all your hopes to remain while tracking the target person.
If you want to avoid the inconvenience of getting caught, it is wise to switch to an alternative that ensures high efficiency and complete anonymity. We recommend Spylix!
This application is compatible with Android and iPhone, and its online control panel lets you keep tabs on everything the target user does on their phone via any device (desktop or phone).
In addition, it is completely safe to use. No one besides the Spylix account owner can access the details presented on the dashboard.
1. Key Features of Spylix iPhone Location Tracking App
The GPS Locations feature is perhaps the most potent one offered by Spylix. With it, you can track your loved one's whereabouts in real time. Also, it lets you monitor their entire location history, with information on address via map view, the time of visit, and accuracy.
This way, you can ask your child or spouse where they are; if they lie, you will know instantly. The information is accurate and updated regularly.
Moreover, you can enable Geofencing and add specific locations to the Approved or Blocked list. You'll get an instant notification if the target person ever visits a Blocked area.
2. How to Use Spylix iPhone Location Tracking App?
Another advantage of opting for Spylix is that you do not have to install any application on the target iOS device. You can remotely perform the installation; the other person would never know about it.
The steps are as follows:
Step 1: Register for a New Account
Go to the official Spylix website. Next, click the Sign Up Free tab, and on the next page, enter your email address, which will set up a new account on the phone tracking service.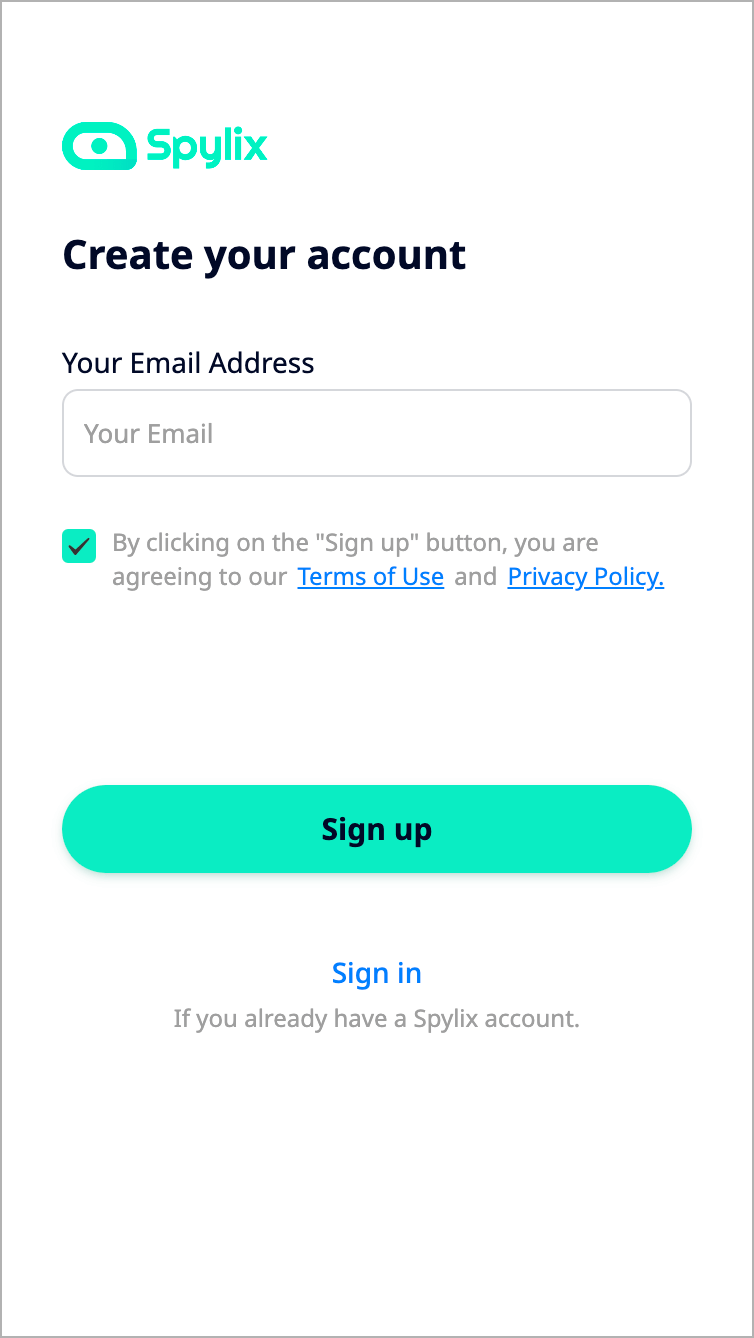 Step 2: Enter the User's Apple ID or iCloud Credentials
Once you select iPhone as the target device, enter the Apple ID or iCloud login details to complete the verification. This will help you access the iCloud backup.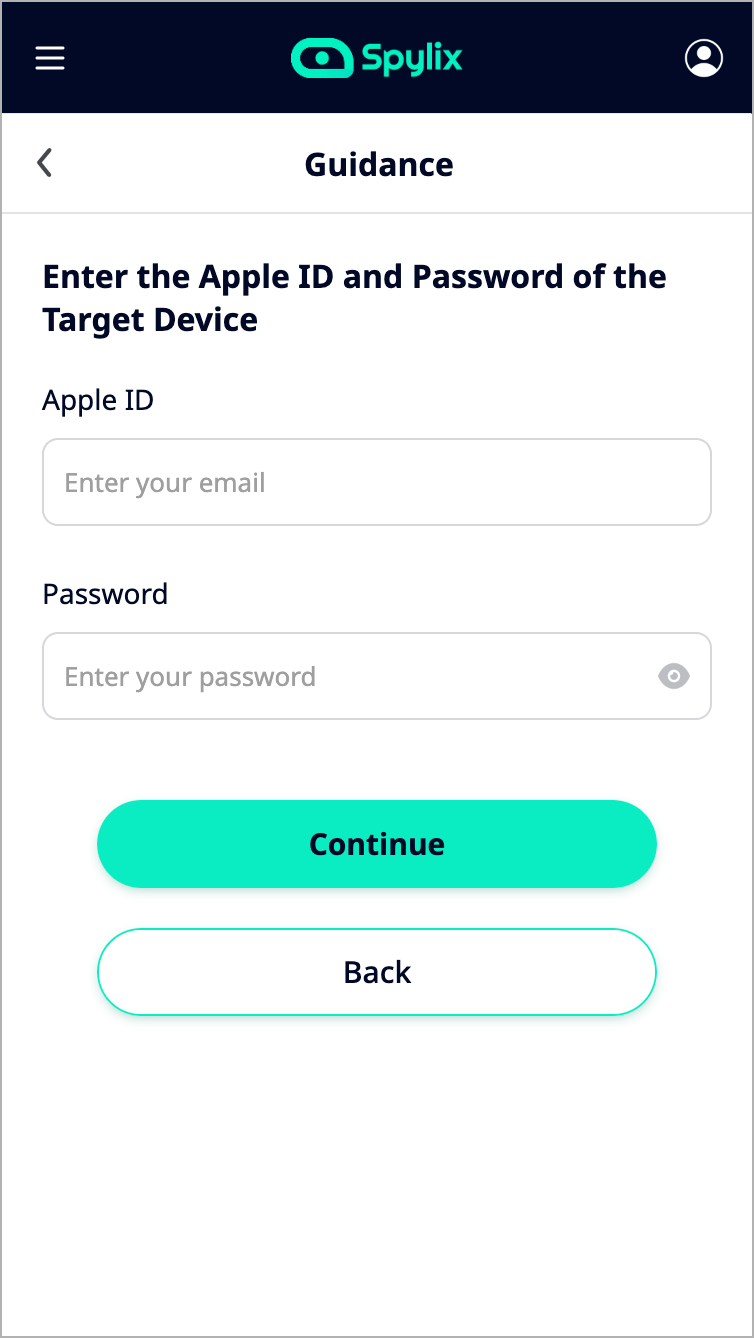 Step 3: Track The iPhone Location from Any Device
Finally, launch the online dashboard on your Android device or a desktop browser. There, select the GPS Locations option under General Features. Access the Map View tab to check the live location or List View to track the history.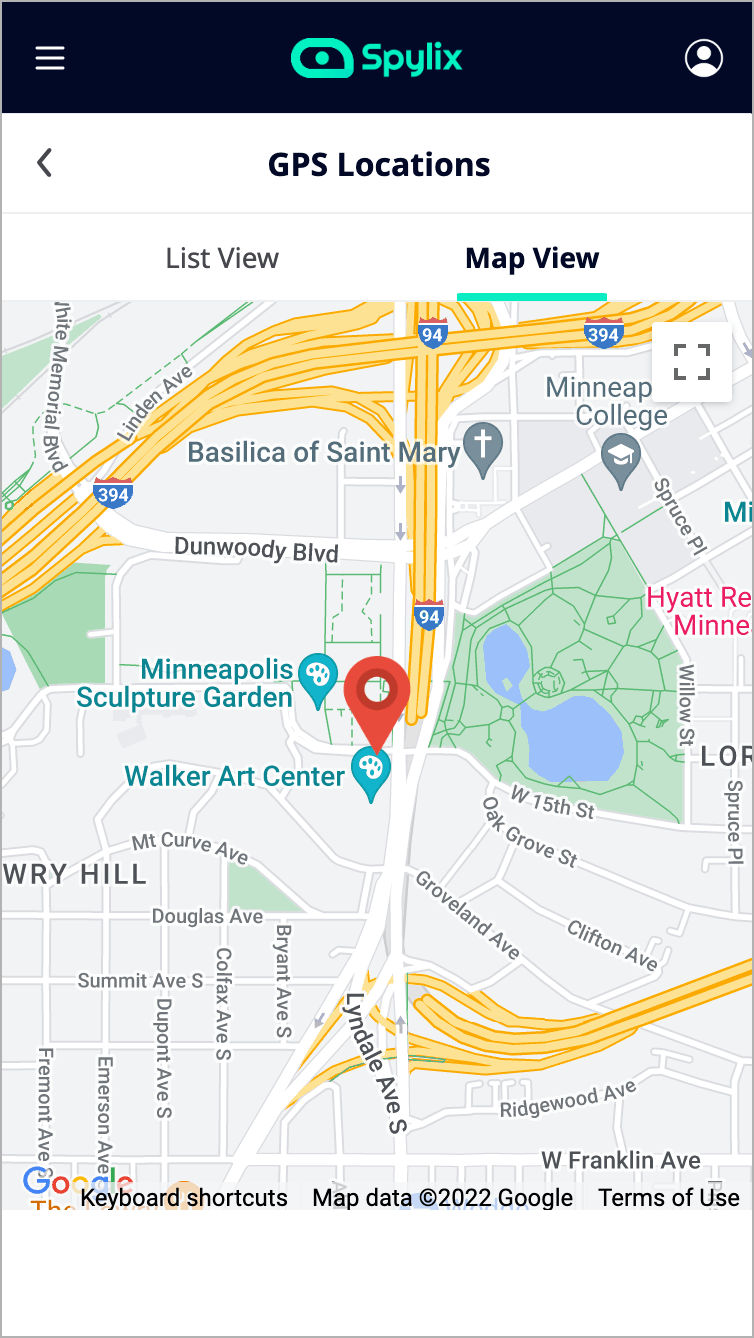 3. What Else Can Spylix Do?
Other than Geofencing or Location Tracking, Spylix offers a wide array of phone monitoring features. Here are some of the handy ones!
Browser Tracking
Screen Recorder
URL/Apps/Wi-Fi Blocker
Social Media Spying Tool – Covers all popular apps WhatsApp, Instagram, Messenger, Snapchat, Telegram, Skype, Kik, Tinder, and more
Photos Spy
Videos Spy
4. Why Choose Spylix as The Best iPhone Location Tracking App?
Anonymity is essential while tracking someone, which is highly unlikely if you use the Find My or Google Maps solution.
For this reason, you should pick Spylix to view the iPhone activities from an Android device. As shared earlier, you never have to access the target device to enable the Spylix app. Moreover, all features are available on the spot without jailbreak.
Besides, Spylix is intuitive, offers competent customer support (available 24/7), and all its pricing plans are budget-friendly.
FAQs about iPhone
Follow for more information on how to track an iPhone using different platforms.
1. Can you find an iPhone with a Google account?
You can easily track the iPhone's whereabouts if location-sharing is done via Google Maps.
2. Can I use Find My iPhone on another phone?
If you know the Apple ID credentials on the other iPhone, you can use Find My to learn its location or control it remotely.
3. How can I track my child's iPhone from my Android?
You can open the Spylix control panel on the Android device to track the child's real-time location without them knowing.
4. What is Find My iPhone for Safety?
Find My iPhone is an excellent feature to locate the device if it gets lost(misplaced) or stolen. Moreover, you can erase data from it(prevent anyone else from accessing it) and enable Lost Mode to stop unauthorized access.
5. How can I Find My lost iPhone with the IMEI number?
It is impossible to track a lost iPhone via the Find My feature using only the IMEI number. iCloud credentials are needed to check the details.
Conclusion
See how easy it is to learn how to track an iPhone with an Android, especially if you know the solutions well.
However, if you are concerned about the target user finding out about your snooping activities, then you can avoid any such inconvenience by using the Spylix phone tracker.