Managing your relationships isn't easy especially when you're running everyday with a busy schedule. While relationships need communication and compassion to grow, it's nothing without effort. If you want to build a stronger bond with your spouse then try out relationship trackers to incorporate relationship essentials into your routine.
Save your memorable moments, share special occasion calendars, and keep track of your partner's whereabouts with the expert recommended tools. Let's dive into the blog to know all about the best 20 relationship trackers for couples.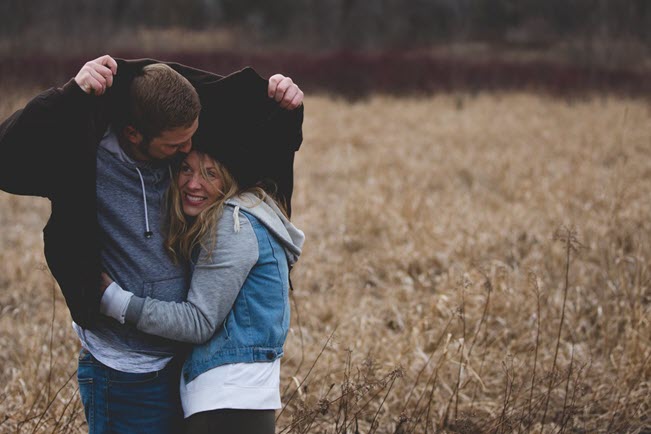 Question 1: What is The App to Keep Track of Your Relationship?
Consider a couple working 12 hours a day managing their finances. They barely get the time to talk to each other which will eventually lead to either one of them cheating. To avoid this issue, there are several applications to keep track of your relationship.
These relationship tracking apps notify you every time there's a special occasion coming like the birthdays or anniversaries so that you can plan ahead. It even works on your love language by introducing basic acts like affirmation words, personal time, presenting in front of a partner, and the act of service.
Answer 1: Best 10 Relationship Trackers You Can't Miss
Now that you know what the relationship tracker app does. Here are our top 10 picks to keep your relationship booming:
1.1 My Love
MyLove is one of the feature-packed apps on our list especially dedicated to long distance relationships. It tracks your relationship while suggesting ways to amp up your connection.
The app ensures both the users are actively involved and make efforts to keep the relationship healthy.
As it is compatible with both Android and iOS devices, you can easily scan the notification in between your workload. Moreover, the app makes up unique events from your life to remind you of your progress.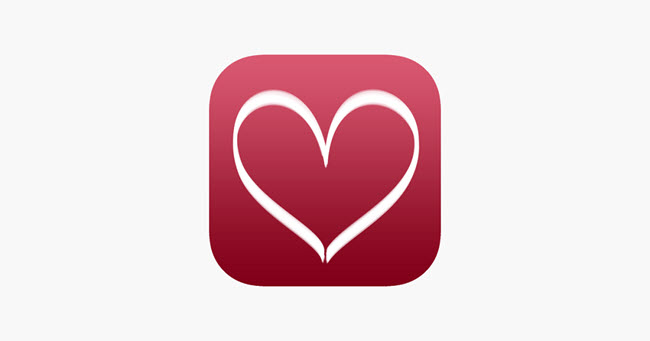 Features
Easy to use and simple interface
Fully customizable and password protected
Get notified about every special event
Keeps track of days, hours, minutes, and seconds of your relationship
Free to use love quotes and texts to send your partner
1.2 Honeydue
If you struggle with budget management and often fight with your partner about finances then it's time to get onboard with Honeydue.
It is a reliable app to manage your expenses and build a family together. This is a great way to keep your relationship transparent by making sure both know how much they're spending.
It enables trust so that if one partner withdraws the other one would know which will automatically avoid any mishap.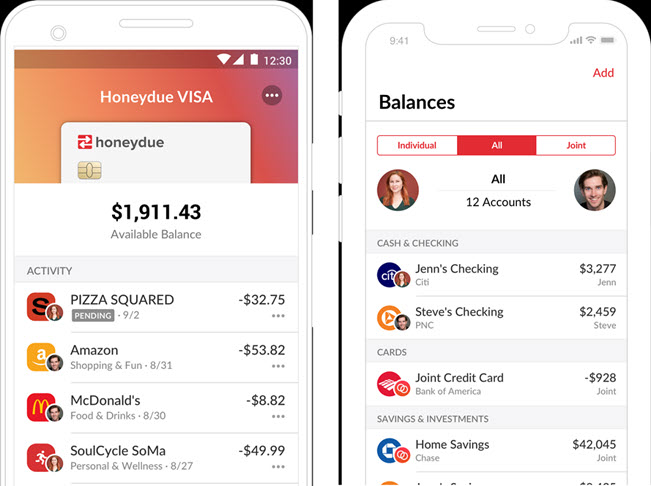 Features
Easy to use app
Multiple categories to sort your budget
One stop shop to manage your relationship while managing your groceries
Save money and time
1.3 The IceBreaker
Most of us often get afraid of making the first move and even if we somehow manage to get the first date, we resist taking it forward. If you're one of them then TheIceBreak app is just for you.
It is an advanced relationship tracker to smooth the first few phases of meeting a new person by seamless communication channels. As the name suggests, The Ice Break even lets you find your perfect match by answering some psychological answers.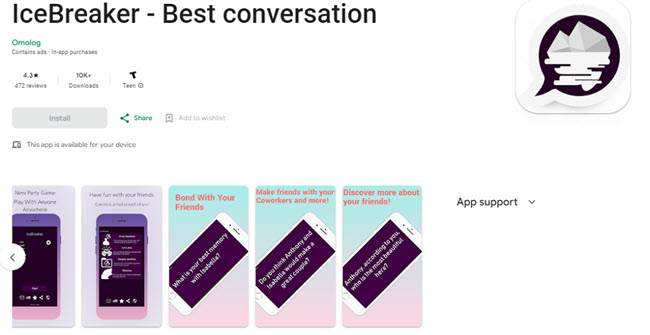 Features
Customizable features
Get a like-minded partner by answering a questionnaire
Simplify the start of your relationship
Keep connection with people who matter the most and block the rest
1.4 Kindu
Another incredible app to spice up your relationship and relive the romance is Kindu. It introduces multiple ways to bring a couple into a comfort zone or revamp the affection.
There are games, exercises, and questions that will bring out knowledge about each other. It is directed to build a stronger relationship between couples through ways that usually people don't try out.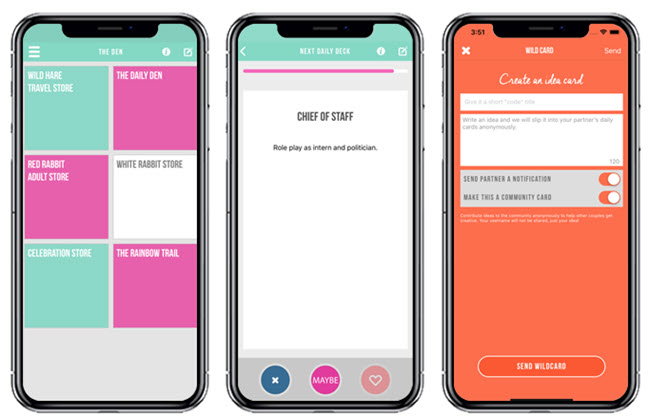 Features
Simple app with multiple options
Connect with your partner with thousands categories
Easy to play games, exercises, and topics to improve your relationship
Different questions to reveal the hidden side about your partner
Best for increasing communication
1.5 Sesame
If you're bored of giving your partner the same perfume and frames, then you should need to level up your gifting skills.
Sesame is the best relationship app for couples who want to go above and beyond with their gifts. Aside from suggesting gifts according to their interests, Sesame also offers a delivery service that sends gifts cheaper than usual.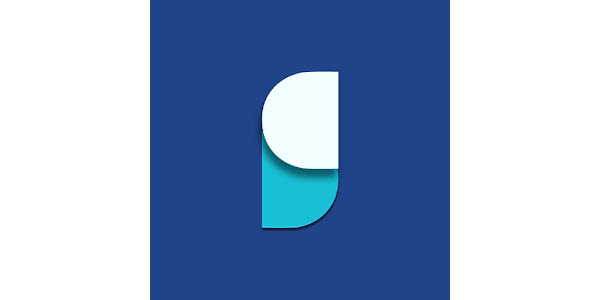 Features
Simple app meant for initiatives
Pick from thousands of creative gift ideas
Delivery options at cheap price at your partner's doorstep
1.6 Raft
Raft is popular as a perfect relationship tracker app, playing a significant role to bring the couple closer. It helps couples miss out the wow factor in their relationship and help them get those perfect couple goals moments.
With several diverse features, you can fix a date with your partner, plan surprises, and spice up your conversations using personalized images. It also offers a shareable calendar to avoid hogging their busy work hours.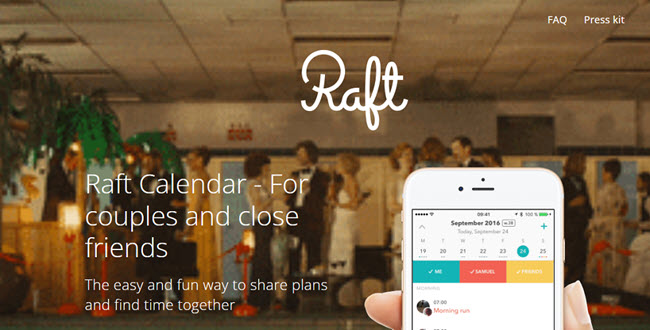 Features
Schedule your time to spend with your partner
Plan event ahead and keep track of the meeting using countdown and timers
Use customizable images, gifs, and emojis in your conversation to keep it special
Share private notes
1.7 Lovewick
If you're looking to reignite the spark in your relationship then it's your sign to try out Lovewick. It is an Android and iOS compatible app filled with unique questions perfect for dinner dates, particularly first timers.
They display innovative questions to keep the conversation going for hours and not your typical "favorite color, favorite animal" sort of questions.
Many people have used it to plan virtual dates and it's equally beneficial for baffling surprises also.
There are many sweet gesture options and romantic anomalies in different categories for people who struggle with making efforts.
Lovewick comes with a special forget-me-not section where a couple can fill in unique information about each other to rescue in the time of need. For instance how they like their coffee, their comfort food when they miss home, etc.
This feature is ideal for people who have a lot on their hands and tend to forget things.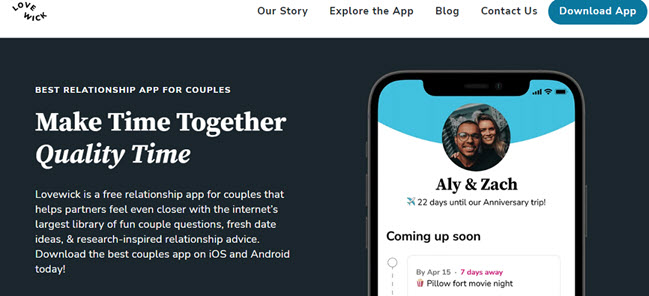 Features
Customizable application for personal preferences
Date ideas to keep your romance going
Prompts questions for awkward dates
Card templates and stickers
1.8 Couple Tracker
Couple Tracker is another exceptional tool that is meant for people who want to make sure their spouse is safe.
Whether your husband is a late night worker or your wife is a lawyer who deals with criminals, monitoring their real-time location is necessary. It gives you assurance and internal satisfaction and also keeps each other invested.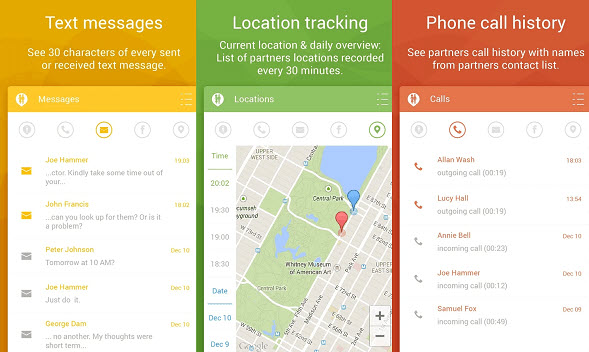 Features
Easy to use
Highly customizable app
Track your partner location real time
Go through call history and monitor messages at a single platform
Can not delete message from each one of the phones when app is installed
1.9 Bliss
Another app on this list that can improve your relationship instability is Bliss relationship tracker. It brings out unique desires from each other and makes your relationship more open and without any secrets so that you can come closer.
The main objective of this app is to make sure that two people are genuinely happy in a relationship using different methods, instead of telling them how to be romantic. As once a couple is happy, the romance will come out effortlessly.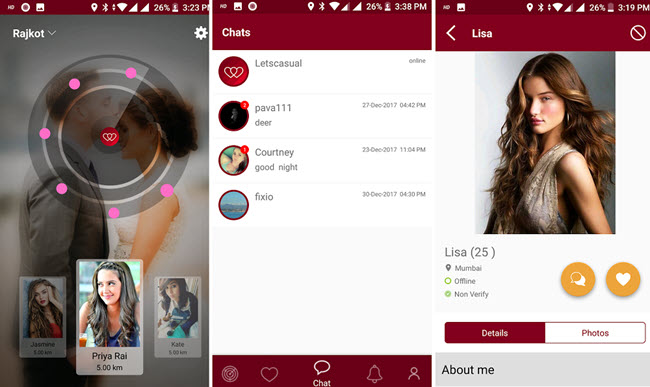 Features
Unique app to bring two people close
Easy to use interface
Keep track of your partner's preferences by maintaining lists
Focuses on making you happy with your partner by interests and exercises
1.10 Happy Couple
Finally, a promising couple tracker app meant for couples who want to know all the mysteries about each other.
Happy Couple is a questionnaire or quiz style app and by answering the questions, you unveil all the secrets gradually to bring you guys close.
It is dedicated to mature relationships who are willing to let go of their fake sides and show their true selves to their partners.
Features
Easy to use quiz style layout
Simple to track
Relationship improvement tips beneficial for struggling people
Question 2: Is There a Tracking App for Husband and Wife?
Tracking your spouse has become a new norm after people started to lose topics for conversations because of extra workload or fight constantly because of the financial crisis. People who struggle to get love from their partners find an escape by cheating instead of making efforts.
The main three reasons for choosing a tracking app for your partner is to protect your spouse, not taking any risk of infidelity, or work on rebuilding trust after a tragic incident.
So, if you think your partner is also drifting away from you then there are many reliable tracking apps for couples to know about their whereabouts in real time.
Answer 2: Best 10 Tracking Apps to Keep Track of Relationship
Worried about your partner's whereabouts? Following are the top 10 tracking apps to keep track of your partner's location:
2.1 Spylix
Spylix is an all-purpose platform to keep track of your partner's activities, so when they do make a move, you have all the evidence to confront them and save yourself from further mental and emotional torture.
Through Spylix, you also make sure they are going to the place which they have told you about and are safe.
Key Features of Spylix Relationship Tracking App
Below are some of the promising features of Spylix as a relationship tracking app:
With Spylix, your date is protected from unauthorized sources and your privacy is maintained
Every information you get on Spylix whether real-time location or your partner's message are accurate
You don't need to root or jailbreak the phone before installing Spylix
In case of any query, you can contact Spylix customer service available 24/7
How Can My Husband and I Track Each Other?
Follow the steps below and quickly learn how to enable Spylix to track the phone activities of your significant other.
Track Couple's iPhone
Step 1: Create a Free Account
On the Spylix website, share your email address to make a new account.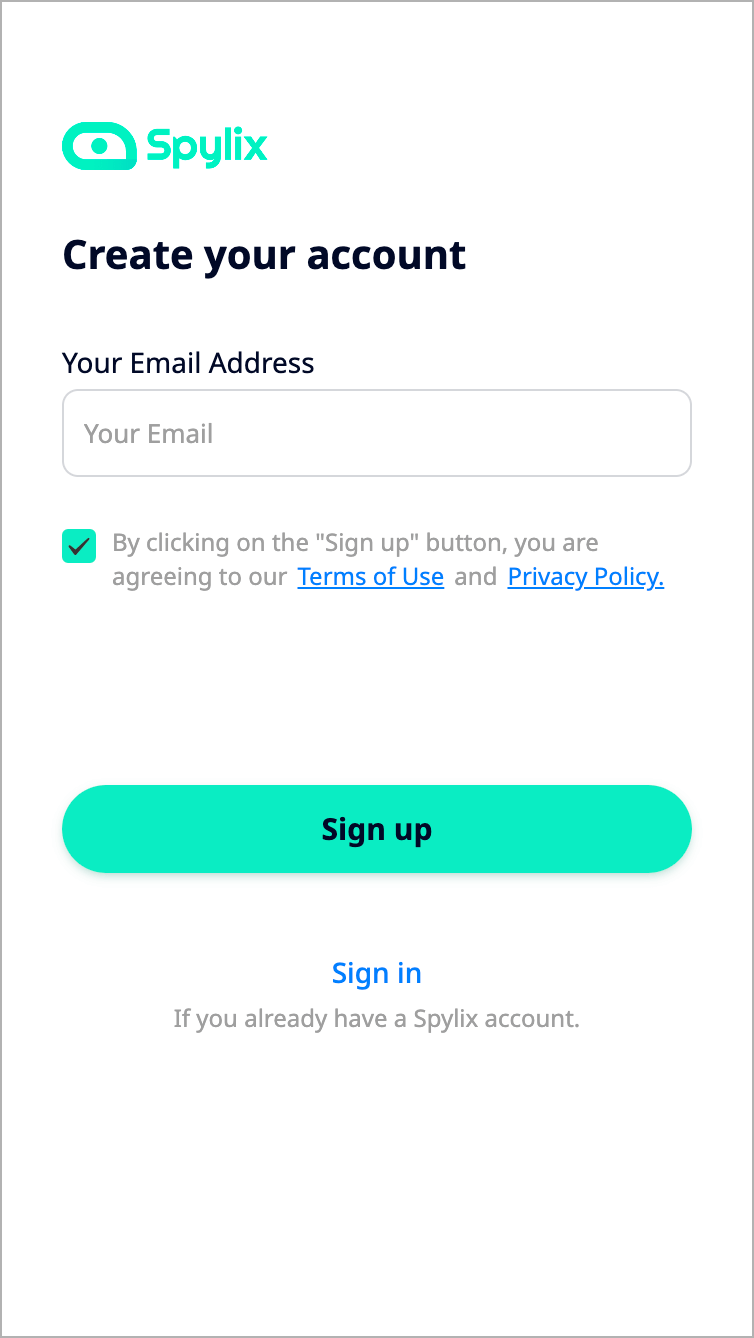 Step 2: Enter iCloud Login Details
Share your spouse's iCloud credentials to complete the verification.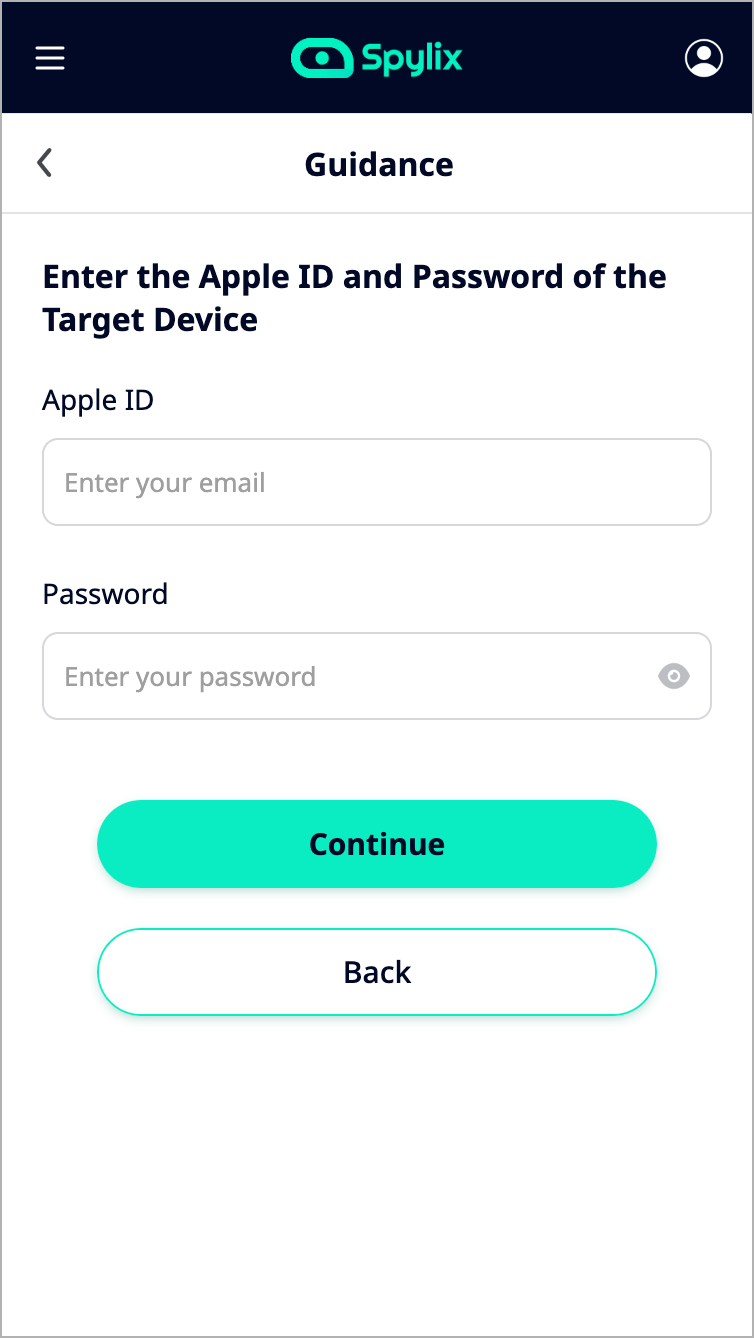 Step 3: Track The Location of Couple's iPhone
Open the online dashboard, and start tracking their whereabouts and other phone activities.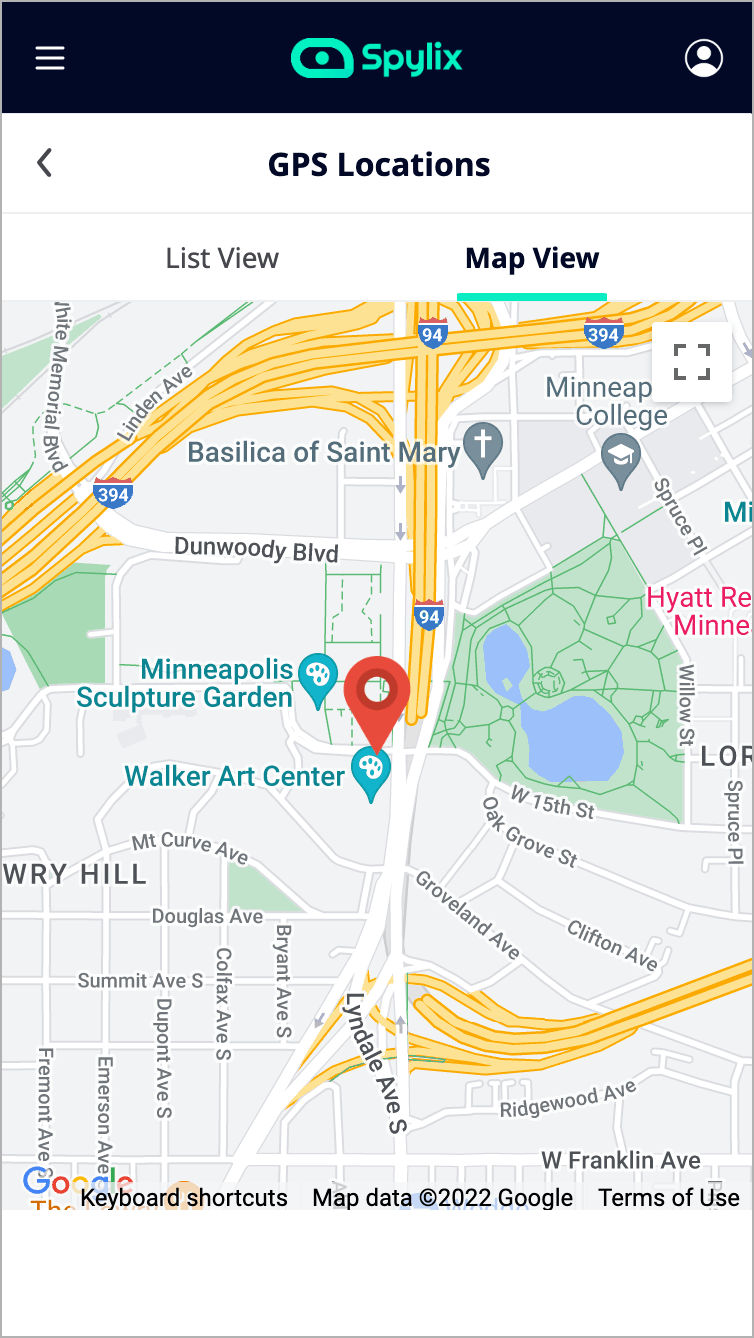 Track Couple's Android
Step 1: Create a New ID
Click the Sign Up Free button on Spylix's website. Next, enter your email address to make a new account.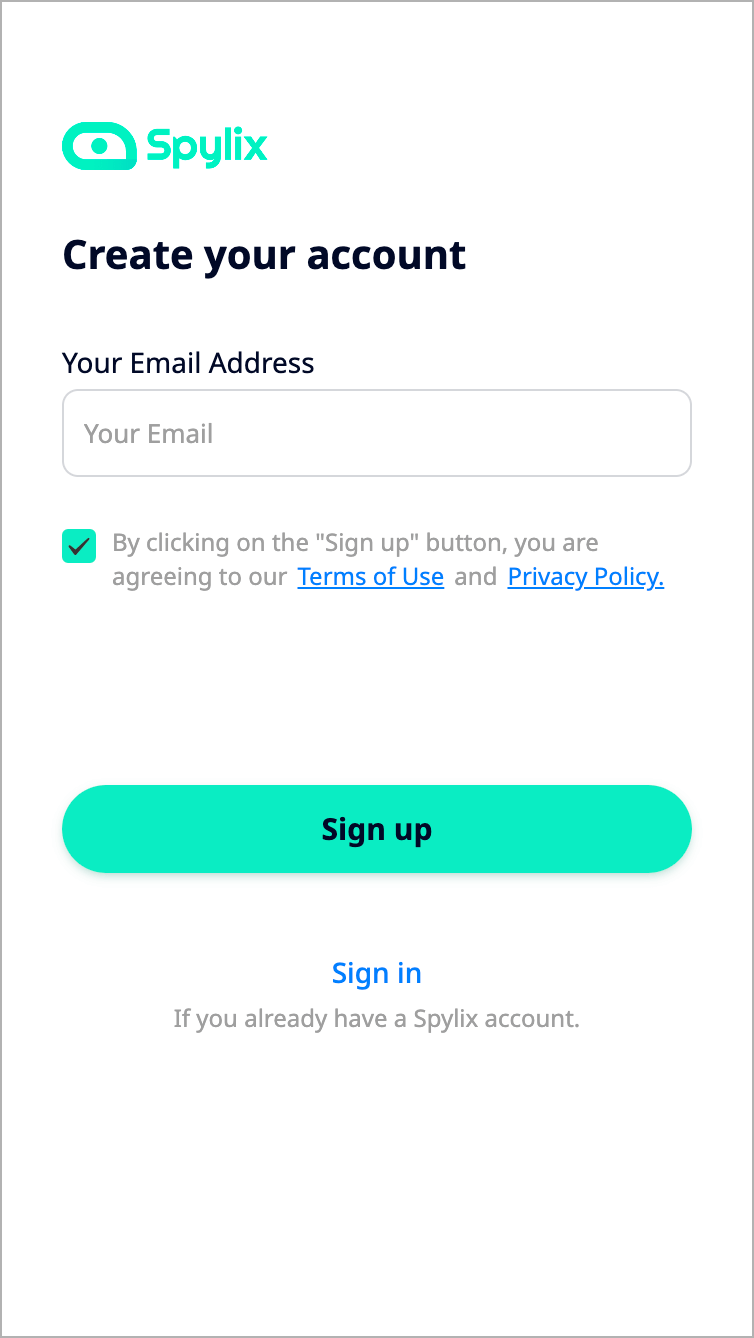 Step 2: Set up The App
Add the spy app on the Android phone by following the instructions shared on your account.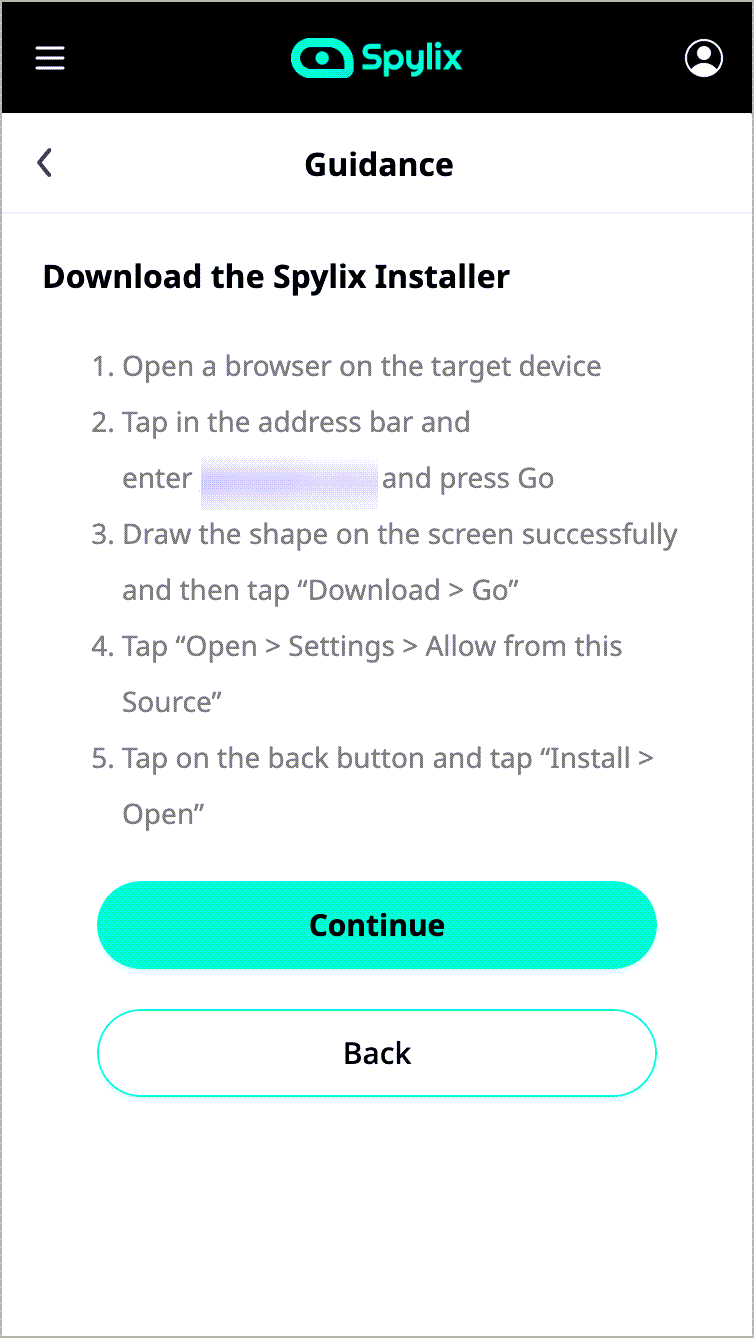 Step 3: Track The Location of Couple's Android Device
Access the online control panel via any browser to monitor their GPS location and other activities.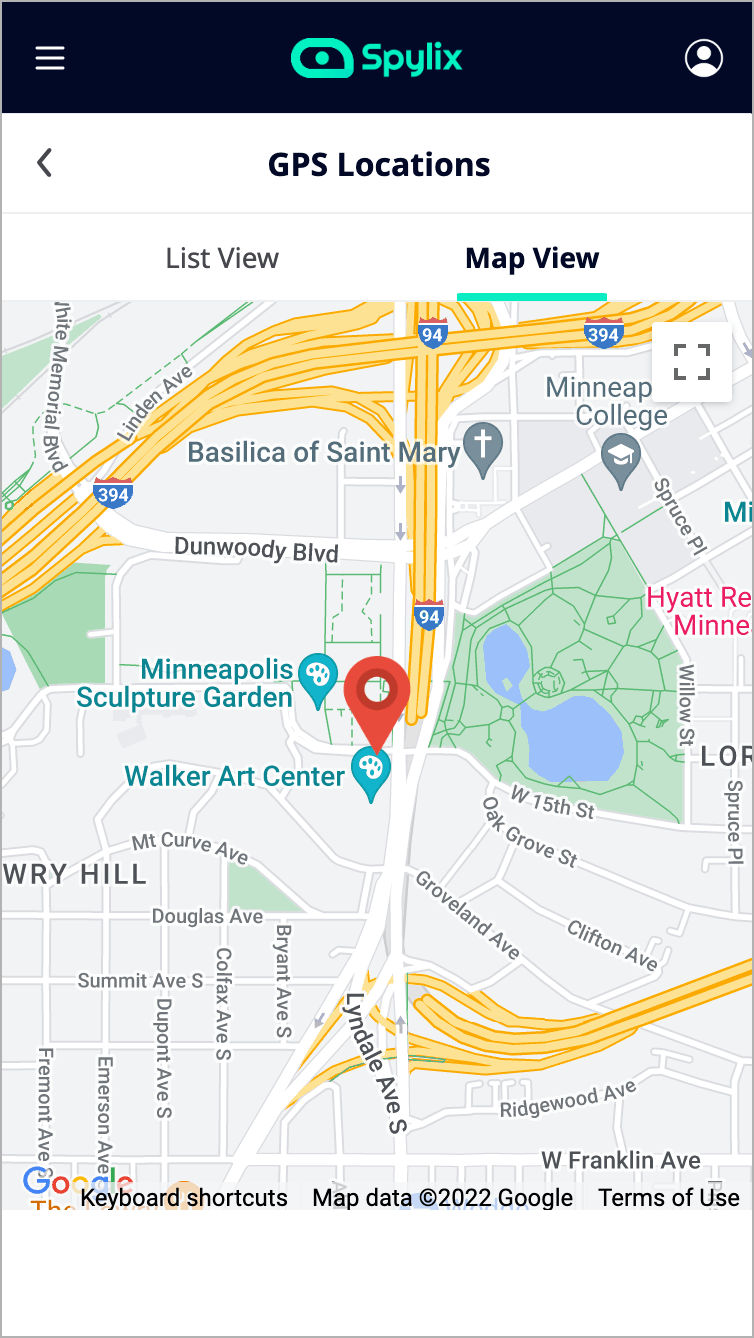 What Else Can Spylix Do?
Other than basic call and message tracking, here what more Spylix can do:
Browsing history
Bookmark tracking
Monitor social media
Track email
Keylogger
Screen recording
Website blocking
Support over 18 iPhone data types
Why Choose Spylix as The Best Relationship Tracking App?
There are several reasons for choosing Spylix. To sustain your reputation in front of your partner, you need an app that's undetectable and Spylix remains undetected because of low storage and stealth mode.
Moreover, the app must be easily installed to the targeted phone and Spylix can be downloaded within one click.
2.2 Spyzie
The internet has connected the world from different regions on social media. Wherever you are you can talk to your friends and family easily, however, not everyone uses it well.
Many people misuse it by breaking their spouse's trust and engaging in other relationships. Spyzie helps to track such activities and offers you proof through location tracker, messages, and call tracking.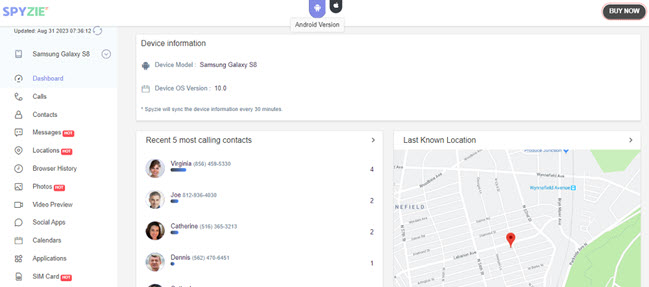 Comparison with Spylix: Spylix has low prices compared to Spyzie which is charging bigger numbers but offering lesser features than it.
2.3 Hoverwatch
Hoverwatch is one of the best tools if you're looking for free tracking apps for couples. It will monitor your partner's real-time location and keep you updated.
You can also go through their social media, track their previous calls and messages. In case of any proof, just take a screenshot from your phone and you'll have something to confront them.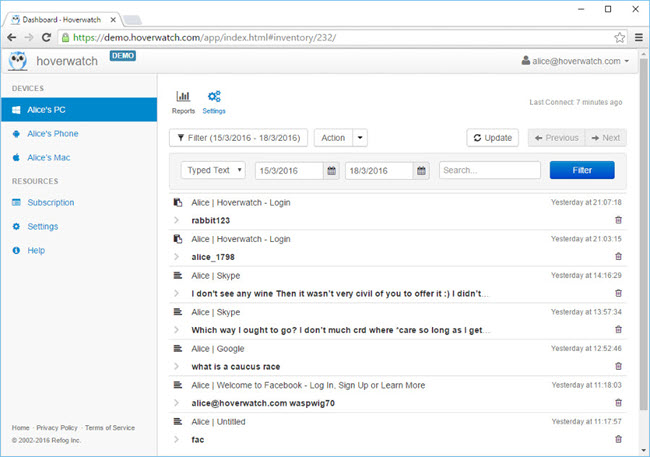 Comparison with Spylix: Hoverwatch doesn't have stealth mode and can be easily detectable unlike Spylix.
2.4 uMobix
Another tracking tool on our list is uMobix which is meant for iOS devices only. It is basically a parental controlling app but it can be used by curious partners because of its easy to use features. It can track social media applications including WhatsApp, Instagram, KiK, and Skype.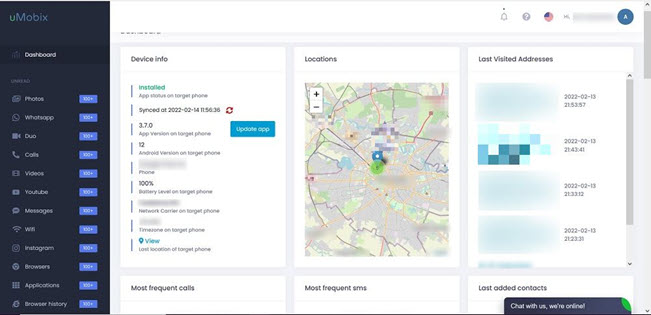 Comparison with Spylix: uMobix have fewer data types to monitor and less features with higher price range than Spylix. Moreover, it works only on iOS.
2.5 mSpy
For those looking for a consistent and fast application that can remotely track their spouse's device, mSpy is ready to help.
It can work directly from a computer as well as Android devices for tracking all sorts of media and messages.
'From call logs to email, it unveils every secret hidden in your partner's phone. It also makes sure that the user identity or actions stay anonymous from the targeted phone's owner.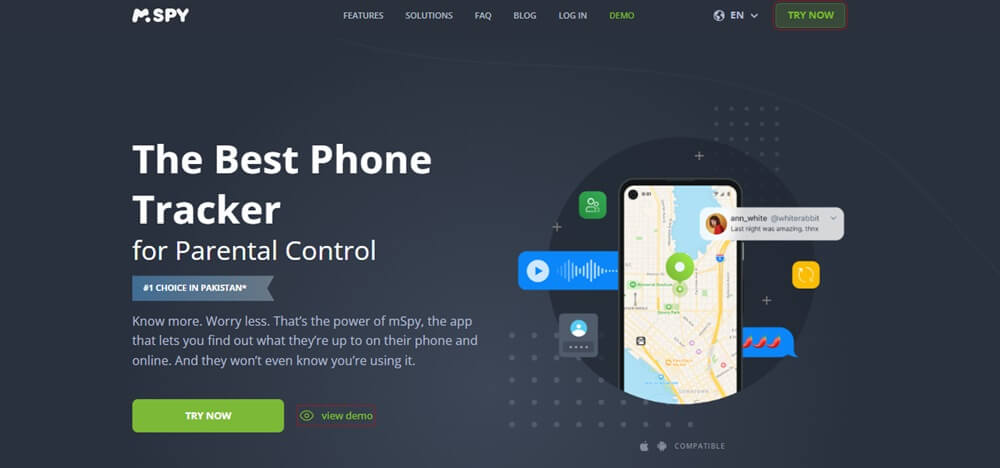 Comparison with Spylix: Spylix has a wider range of social media sites on which it can view text messages than mSpy.
2.6 FlexiSPY
When you think of a competent tracking app, Flexispy is the name you should try. It is a monitoring software giving you complete control over your spouse's phone.
You just have to install the app on their iPhone or computer and track all their activities. It features 24/7 customer support with high-end pricing.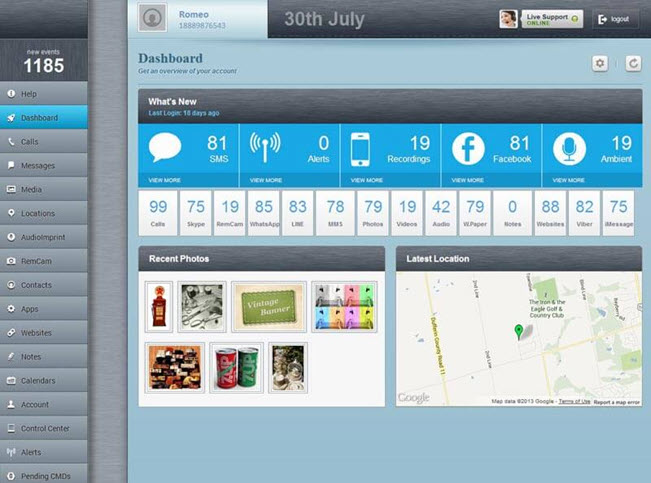 Comparison to Spylix: Unlike Spylix, Flexispy has lesser features in free trial and will break your bank when you buy them. It also supports limited iOS versions.
2.7 Glympse
If you're looking for a dedicated phone tracker to monitor your part then Glympse is worthy of your attention. It gives you access to your partner's live location, keeping you posted with real-time updates.
Since it is encrypted, it operates remotely in the background, so the tracker's phone information is undetectable.
Comparison with Spylix: Spylix has more advanced features than Glympse, allowing it to perform more remote functions.
2.8 FamiSafe
FamiSafe is a reliable monitoring tool known for helping parents not only restrict their usage but also to keep an eye on their activities. However, you can also use it to track your partner's whereabouts as a two in one feature.
Regardless of the operating system of your smartphone, FamiSafe works smoothly on all Android and iOS devices. This tracking app allows you to track your partner's gallery, social accounts, passwords, and contacts.

Comparison with Spylix: Very basic features particularly meant for tracking children.
2.9 eyeZy
Another relationship tracker app for couples is EyeZy which comes with easy to use features. You'll be given complete access to in-depth data without being complicated on the usability.
The app gives you a comprehensive breakdown on every app used by the targeted device.
With minimal interface and intuitive features, EyeZy even ensures you aren't triggered by excessive notifications.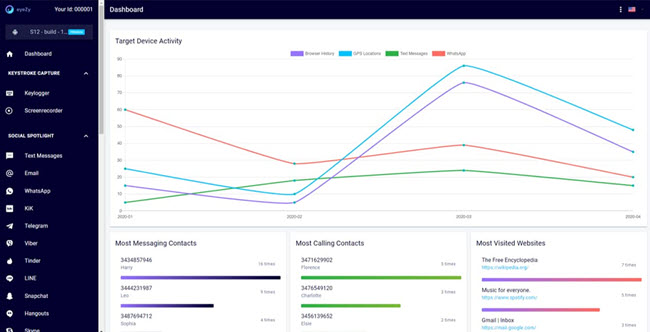 Comparison with Spylix: Spylix supports more Android and iOS features than eyeZy and is more user-friendly than eyeZy.
2.10 Intelius
When it comes to reliability and accuracy, Intelius stands out among all the platforms being the only reverse phone lookup tool with proper and detailed records.
Regardless of the information you are trying to seek about your partner, Intelius can give the information from its wide range of databases.
The reason behind the trusted reputation of Intelius is multiple sources for collecting information.
Additionally, the platform provides high-quality authentic information at a budget-friendly price range that makes it ideal for most non-technical users, looking for platforms under their budget.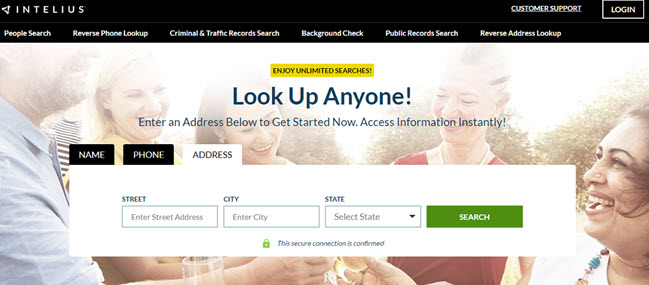 Comparison with Spylix: Unlike Intelius, Spylix allows you to switch between multiple monitoring features without any disorganization within the dashboard.
FAQs about Relationship Tracking
This FAQ section will further share tips on tracking a spouse or a partner.
1. How do I check my relationship?
Checking your relationship with your partner has become easy with tracking apps. These apps can help you reveal every truth about your partner. So if they're moving away from you or spend less time with you, you'll get every answer by tracking their location, messages, and calls.
2. Is tracking a spouse legal?
Although the answer is controversial, tracking your partner with a GPS tracker doesn't fall into illegal action. However, taking their consent is preferable.
3. What is the best way to track a cheating husband?
One of the best ways to get proof of your partner's infidelity is through a reliable tracking app and what's better than Spylix. It is an all-in-one tool that is easily installable on any device and can get you every data from location to chat history.
Conclusion
Most people think that the struggle of a relationship ends at "I do" but maintaining trust and love in your relationship till the end is the hardest.
You need constant dedication and efforts to make sure your bond stays strong. However, if you feel like you're not getting the mutual effort and your partner is spending time somewhere else then try out the best relationship tracker app for couples.
Among the experts recommended tools above, if you want an app that is affordable and convenient then go for Spylix.