"How to track my daughter's iPhone location? I want to find out what places my kid visits after school and during the weekends, as she has been quite secretive lately, and I wish to ensure that everything is fine with her."
Understandably, you worry about your teen's whereabouts when they reach home late after school and remain absent on the weekends.
If she does not respond suitably to your queries about her activities, then the next step is taking matters into your own hands, and that is by tracking their location!
Follow this article and find out whether it is possible to track the daughter's iPhone.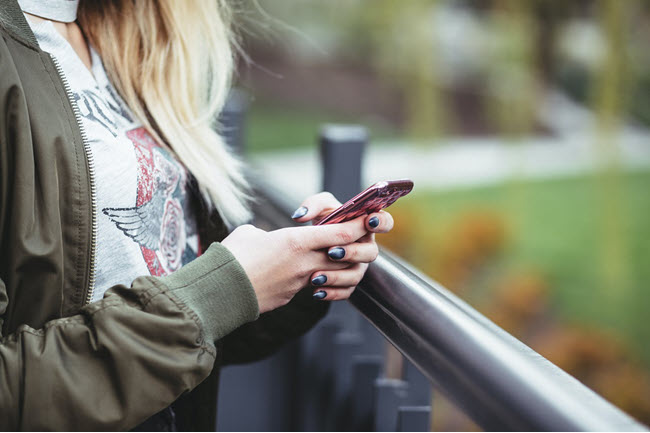 Part 1: Can I Track My Daughter's iPhone?
It is quite easy to track your daughter's iPhone.
On an iPhone or iPad, you can enable the built-on location sharing features, including the Find My iPhone function, which allows access to your daughter's live location.
Also, you can employ third-party applications to monitor the location and online activities without your daughter finding out.
In the following sections of this article, we will show you how to monitor her phone quickly.
Part 2: Potential Dangers on Your Daughter's iPhone
Every parent in the world will always remain concerned about the safety and well-being of their daughter.
However, they do not share their secrets with parents, as they enter their teenage years, which can lead to potential dangers online and in the physical world.
Harms, such as harassment, stalking, and theft, can occur at any time, and if the parent doesn't know where their daughter is, things may worsen.
Thus, parents need to be aware of their daughter's whereabouts and the type of people she associates with.
Part 3: 4 Methods on How to Track My Daughter's iPhone Location
You can learn how to track your daughter's iPhone via 4 effective methods below.
I have shared our ratings, each solution's perquisites, shortcomings, and steps to quickly enable location tracking.
Let's begin!
Method 1: Use Google Maps to Track My Daughter's iPhone
Recommendation Rate: 3/5
If your daughter has a Google account and she uses Google Maps for navigation purposes, then you can quickly locate her. However, it is a bit challenging to secretly track her location via this solution!
So, her consent is needed to perform the task smoothly.
The steps are as follows:
Pick up your daughter's iPhone and open the Google Maps app.
Tap her profile picture on the top corner, and choose the Location Sharing button.
Choose your name or number from the list, select the period for sharing the details, and tap Share.
A link will be sent to you!
Tap it to track your daughter's iPhone on your device's Google Maps application.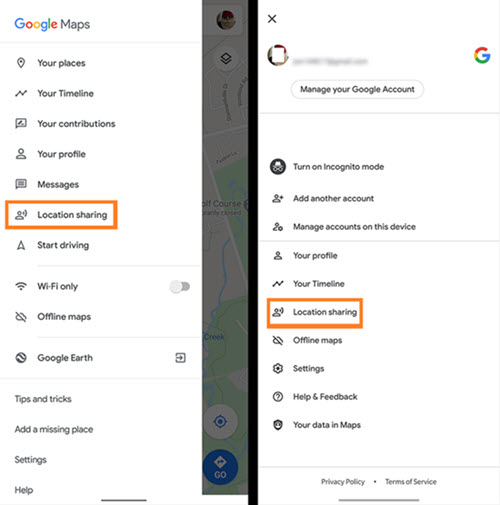 Limitations
You must gain consent from your daughter to access her location
A Google account is a must
The location is updated regularly only if the iPhone is connected to a stable network
Method 2: Use Find My iPhone to Track My Daughter's iPhone Location
Recommendation Rate: 3/5
This solution is a bit simpler than the Google Maps one!
Why?
The Find My iPhone feature is available on every iOS device. Still, it only works if you know your daughter's Apple ID credentials.
Also, ensure Find My iPhone is enabled on your kid's device. For it, access her iPhone and open the Settings menu. Select her Apple ID, tap iCloud, and turn on Find My.
Do not worry if you do not own an iPhone. You can access the iCloud website to launch the Find My iPhone feature for location tracking.
Learn how to track the daughter's iPhone using the Find My feature here:
Visit the iCloud website.
Enter your daughter's iCloud credentials.
Tap the Devices button and select her iPhone.
Her location will be available on the map.
That's it!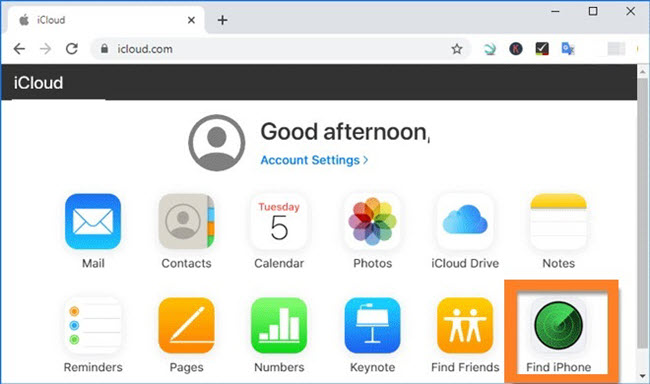 Limitations
This method doesn't work if the iPhone isn't connected to a network
Find My should be enabled on the target device
You must know your daughter's iCloud login information to use this solution to track her location
Method 3: Use iPhone Tracker to Track My Daughter's iPhone Location without Her Knowing
Recommendation Rate: 5/5
You might face retaliation from your daughter if you ask her to track her location or if she learns that you have been secretly checking her whereabouts.
This can easily backfire, resulting in trust issues.
Still, it doesn't change the fact that you may want to know where she is going or has been after school hours.
I recommend secretly tracking her location using the Spylix app, which offers the details on a remote control panel, without her finding out.
This way, you can maintain a healthy relationship with your daughter and ensure her safety. Spylix can not only track iPhones (without software installation) but also Android devices.
However, you must enable the Spylix app on your daughter's phone for Android tracking. But it is a quick process and doesn't require much effort.
Key Features of Spylix Phone Tracker for Parents
You can access the following location via the Spylix location tracker:
The time and date when your daughter visited a specific place
Real-time location of her iPhone or Android device
Location accuracy, address info, and map view
Additional information, such as the longitude/latitude of the location, is also available. Moreover, you can use the Geofence feature to get alerts if she visits a dangerous or restricted area.
How to Track My Daughter's iPhone Location?
Here is how you can quickly enable the Spylix phone tracker on your daughter's iPhone!
Step 1: Sign Up
Enter your email address to make a new Spylix account for free on the official website.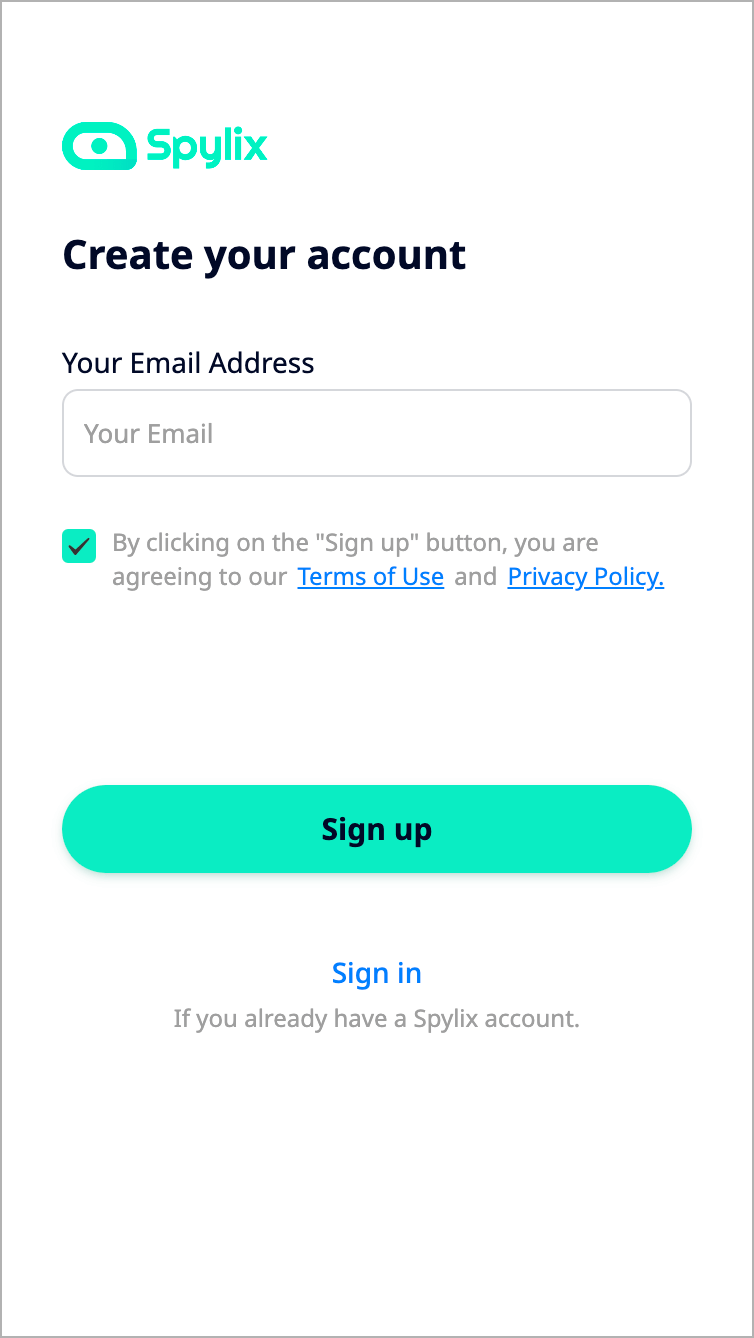 Step 2: Enter The iCloud Details
Share your daughter's iPhone's iCloud credentials for device verification.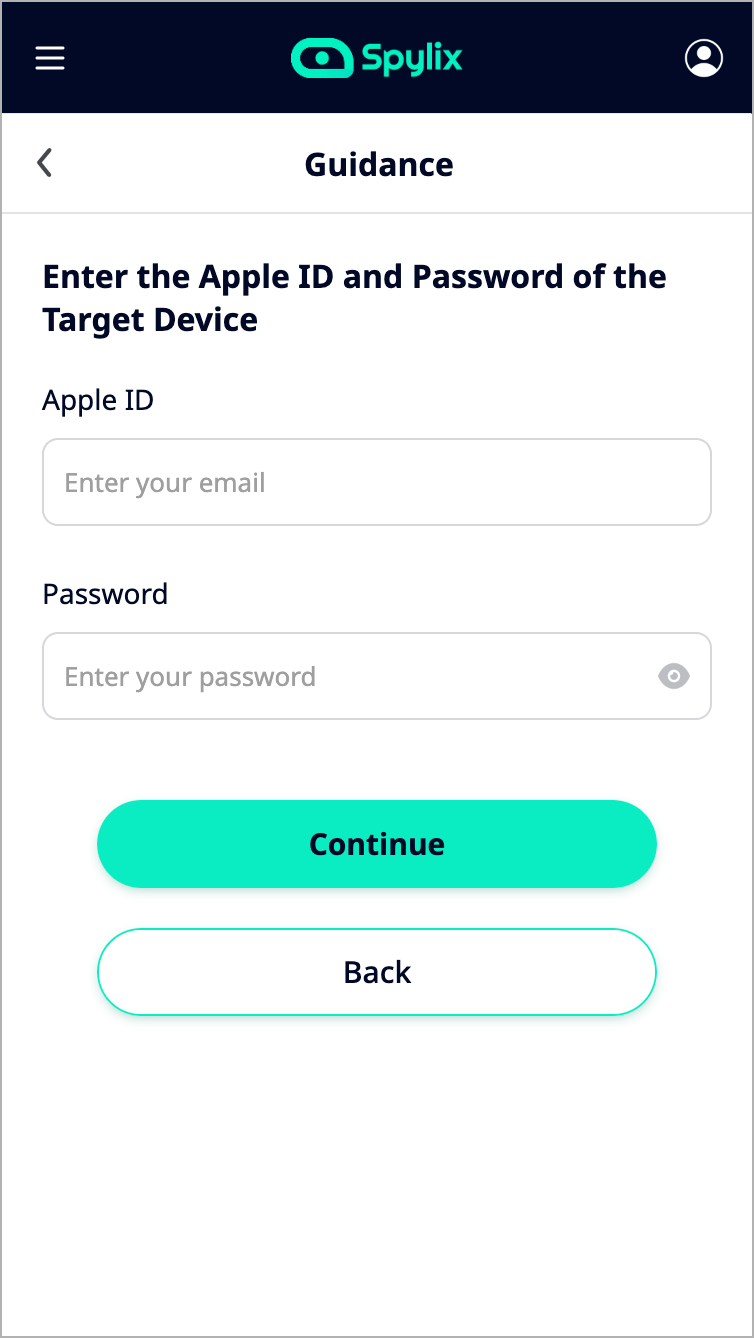 Step 3: Track Your Daughter's iPhone
Visit the online control panel. Click GPS Locations to track your child's live location or history.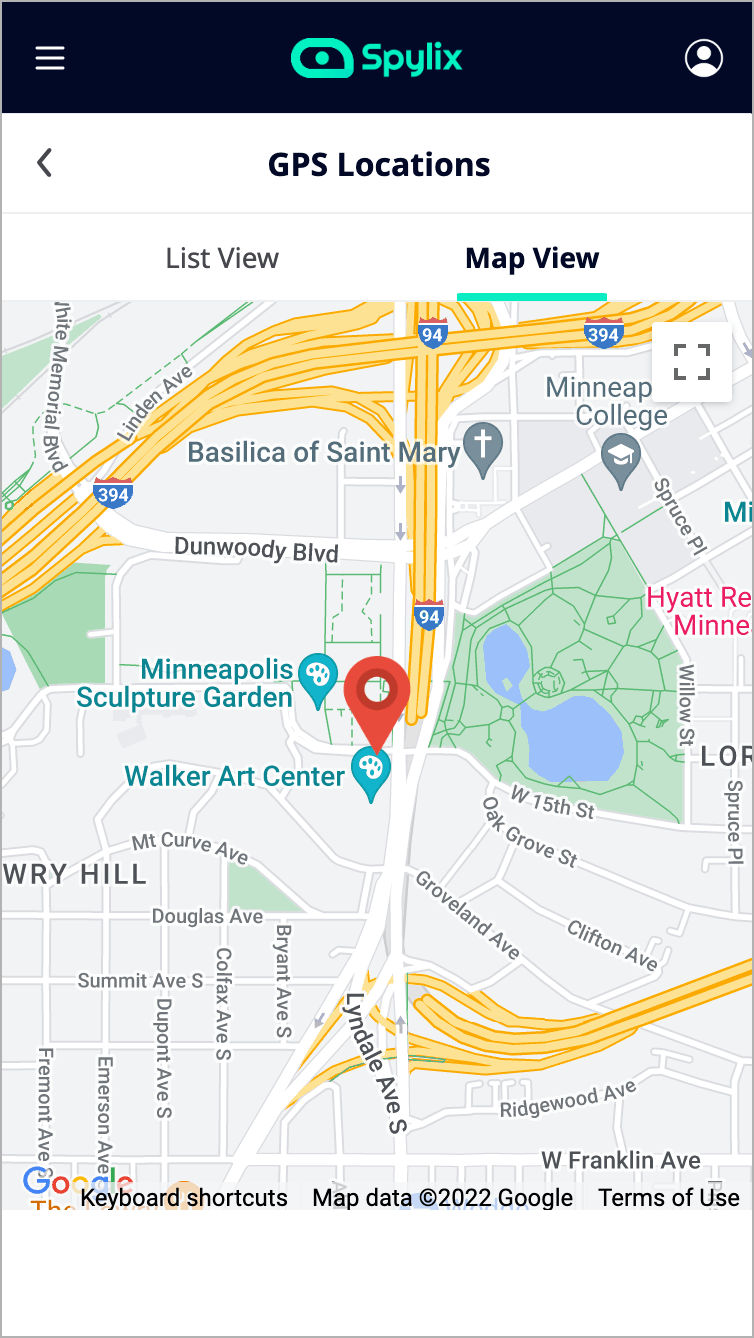 What Else Can Spylix Do?
Here are some other highly advanced features to track the daughter's iPhone or Android activities:
Track her browsing history and block harmful URLs
Track her installed apps and block them remotely
Track her call and SMS records
Track her keystrokes via the keylogger
Track her social media chats on WhatsApp, Instagram, and other popular apps
Why Choose Spylix as The Best Phone Tracker for Parents?
The best thing about Spylix is that you do not have to jailbreak or root your daughter's device to activate any tracking feature it offers.
Here are other reasons why it is the best choice for parents!
The stealth mode ensures she doesn't discover that you have been spying on her
It is available on all standard iOS and Android devices
Customer support is active 24/7 and ready to help you
Spylix is budget-friendly, offering plans for people from every background
The control panel is compatible with every modern web browser.
Method 4: Contact The Cellular Company via Family Tracking Service
Recommendation Rate: 2/5
If you and your daughter are subscribed to the same carrier service, such as Verizon or T-Mobile, you can enable their location-sharing feature to find out where she is in real-time.
Simply install the relevant app on your phone, add your daughter to the family members list, and track her location remotely.
Limitations
Both devices should be subscribed to the same carrier
The details aren't always accurate
Part 4: Reviews of The Above 4 Methods
If you do not have time to thoroughly review this guide, here is a quick overview of all four solutions for tracking your daughter's location.
Check it out!
| | Google Maps | Find My iPhone | Spylix Phone Location Tracker | Family Tracking Service |
| --- | --- | --- | --- | --- |
| Installation | Google Maps req. | No app installation | No app installation on iPhone/App installation needed for Android | Carrier-specific app required |
| Sharing Method | Link sharing | In-app sharing | Via Spylix online dashboard | Via carrier-specific app |
| Network Dependency | High | High | Low | Moderate |
| Real-Time Location Tracking | Yes | Yes | Yes | Yes |
| Location History & Details | Limited | Limited | Detailed location history | Limited |
| Additional Monitoring Features | No | No | Social media, browser history, etc. | No |
| Customer Support | No | Limited | 24/7 support | Carrier-specific |
Spylix is the clear choice, based on its comprehensive features, cross-platform compatibility, and ease of use.
Part 5: FAQs about Tracking iPhone
Follow more valuable tips in this FAQ section!
5.1 Why can't I see my daughter's Find My iPhone location?
Perhaps the Find My function is disabled on her iPhone. Also, there is a possibility that her iOS device isn't connected to a network.
5.2 Can I track my daughter's iPhone location with my Android phone?
You can launch the Spylix control panel on your Android device once the service is enabled on your daughter's iPhone to track her whereabouts quickly.
Conclusion
Learning how to track my daughter's iPhone location is simple, especially when you have the right tools at your disposal.
You can employ any of the methods listed in this post to keep track of her whereabouts. However, if you wish to remain secretive and receive updates constantly without interruptions, then try Spylix.