"Can iPhones share location with Android? My husband owns an iPhone, and I have an Android device. Since both are different platforms, I am curious whether it is possible to check his location from my phone?"
Understandably, if you are a non-technical user, you might wonder whether sharing a location from iPhone to Android is possible.
Don't worry! We have explored this topic in complete detail here and share the best solution to check the whereabouts of Android and iOS devices remotely and undetected.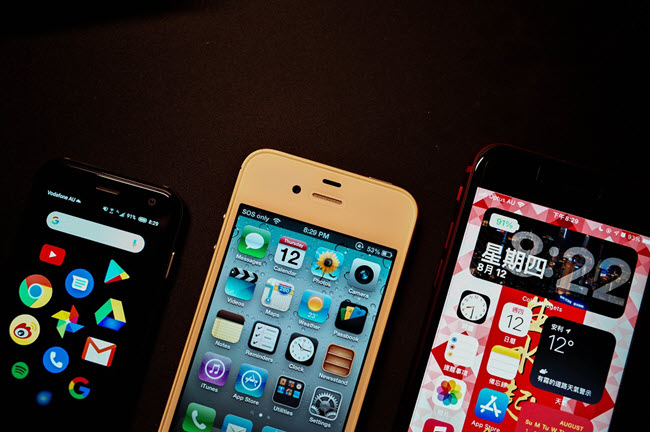 Part 1: Can iPhones Share Location with Android?
Yes, location sharing from iPhone to Android is possible!
It doesn't matter that the iPhone and Android are two different platforms. There are several built-in tools available to share locations.
Apps like Google Maps are available on both devices, and you can use its features to share your position or ask the other user to reveal theirs.
Similarly, social media apps like Snapchat, WhatsApp, and Facebook offer tools to share locations regardless of users' devices.
As discussed previously, location sharing can be done via Google Maps and social media apps. But if you are wondering how to manage these solutions, follow the steps here!
Way 1: Use Google Maps
You can easily share locations as long as Google Maps is installed on both devices. The method is safe and offers the Android user to receive live updates on the iPhone owner's whereabouts.
Learn how to share location from iPhone to Android indefinitely via Google Maps here:
Launch Google Maps on the iPhone and tap the profile picture.
On the menu list, select Location Sharing.
Select the name or number of the Android user.
Tap Share, and a link will be sent to the other person.
They only have to tap the link to view the location information on their Google Maps app.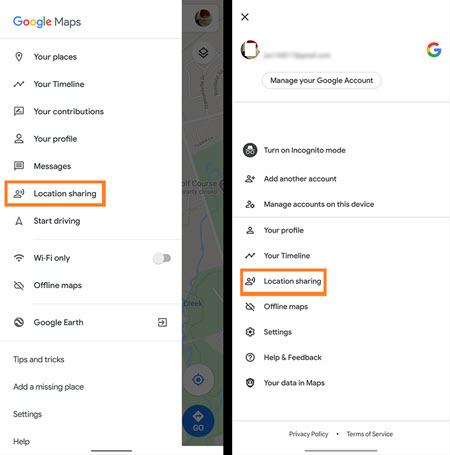 Shortcomings
The other user should have a Google account and Google Maps installed on their device.
Location sharing is heavily dependent on a stable network.
Anonymous location tracking isn't feasible with this solution.
Way 2: Use Social Media Apps
Social media apps, like WhatsApp, enable users to share locations from iPhone to Android quickly.
The process is straightforward. Just follow the steps here:
Launch WhatsApp on your iPhone.
Open the message box of the Android user.
Tap the Attachment icon, and share the Location option.
Select Share Live Location.
Choose the duration for location sharing and tap Send.
You can also share your current location instead of your Live Location via WhatsApp.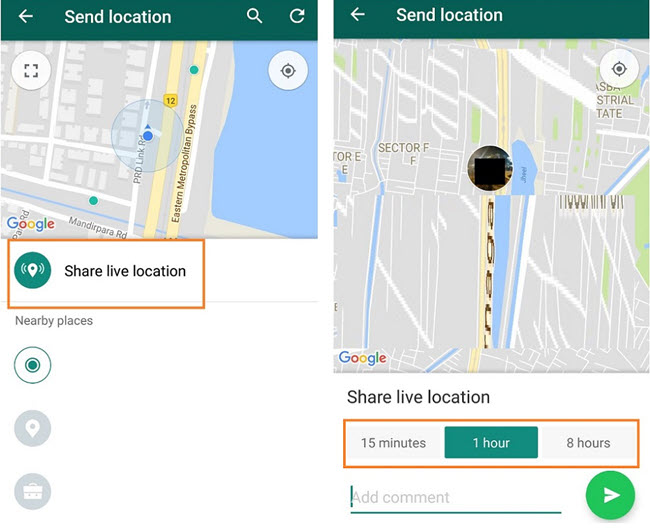 Shortcomings
The person sharing their location via WhatsApp should have the app running at all times for live updates.
Privacy concerns are still there!
Part 3: Tips on How to Share Location on iPhone and Android
What if you want to track your child or spouse's location on iPhone or Android anonymously, without them knowing?
The two solutions listed above require consent from the other users to share their GPS. In addition, both methods rely heavily on a powerful network.
What is a better alternative?
We recommend the Spylix phone tracker that works on all platforms and devices without an issue. It is easy to use, doesn't require rooting or jailbreaking, and offers live updates on its intuitive control panel.
Additionally, customer support is available around the clock and can resolve your Spylix-related issues quickly.
Key Features of Spylix Phone Location Tracker
Spylix phone tracker offers live updates of the person's whereabouts on the online dashboard.
Besides, you can view the entire location history with addresses, accuracy, and information on the longitude and latitude.
A map view of the live location and history of places is also available with timestamps.
Furthermore, you can utilize the geofencing feature to set alerts when the target user visits a restricted area or zone.
How to Share Location on iPhone
You do not need to install any app or software on the iPhone to enable location sharing. Just enter the Apple ID credentials used on the device to start tracking the device.
The steps are as follows:
Step 1: Create an Account
Select Sign Up Free on the Spylix site and enter your email address to make a free account.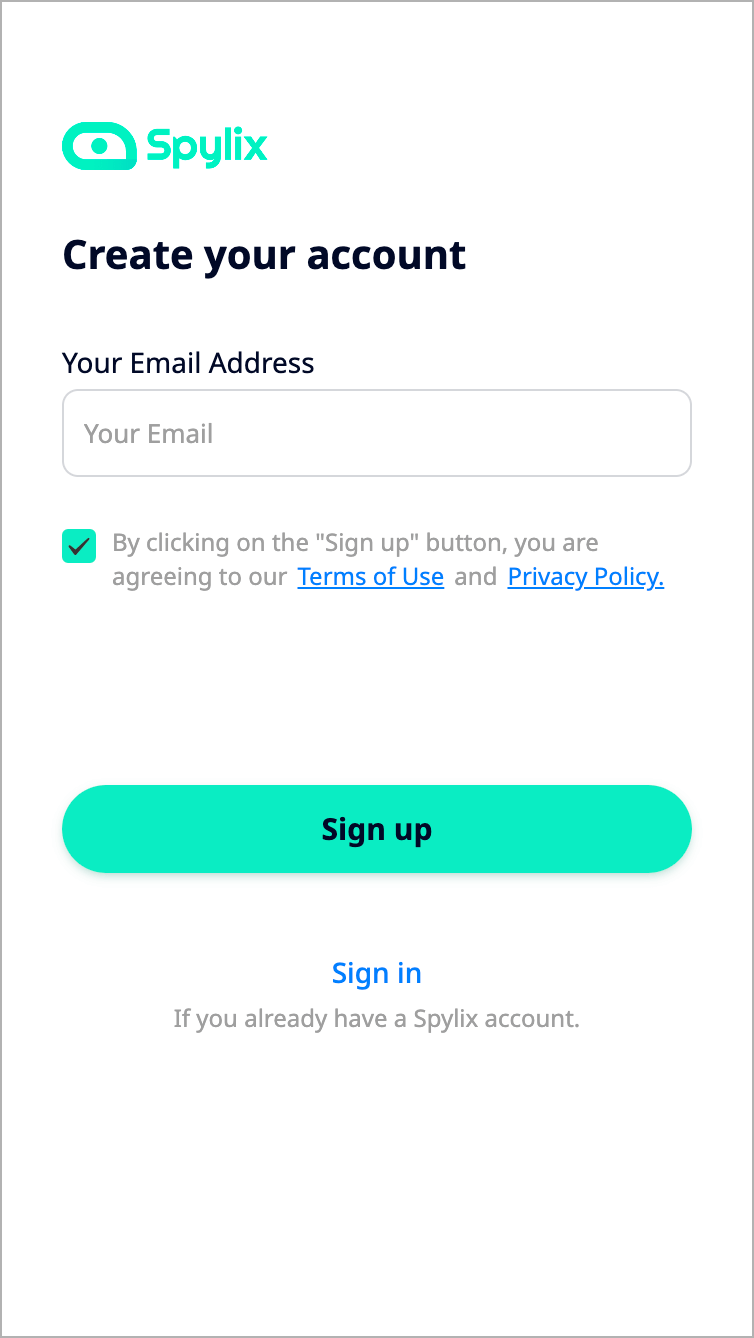 Step 2: Share The iCloud Credentials
Enter the target user's iCloud account information to verify the device.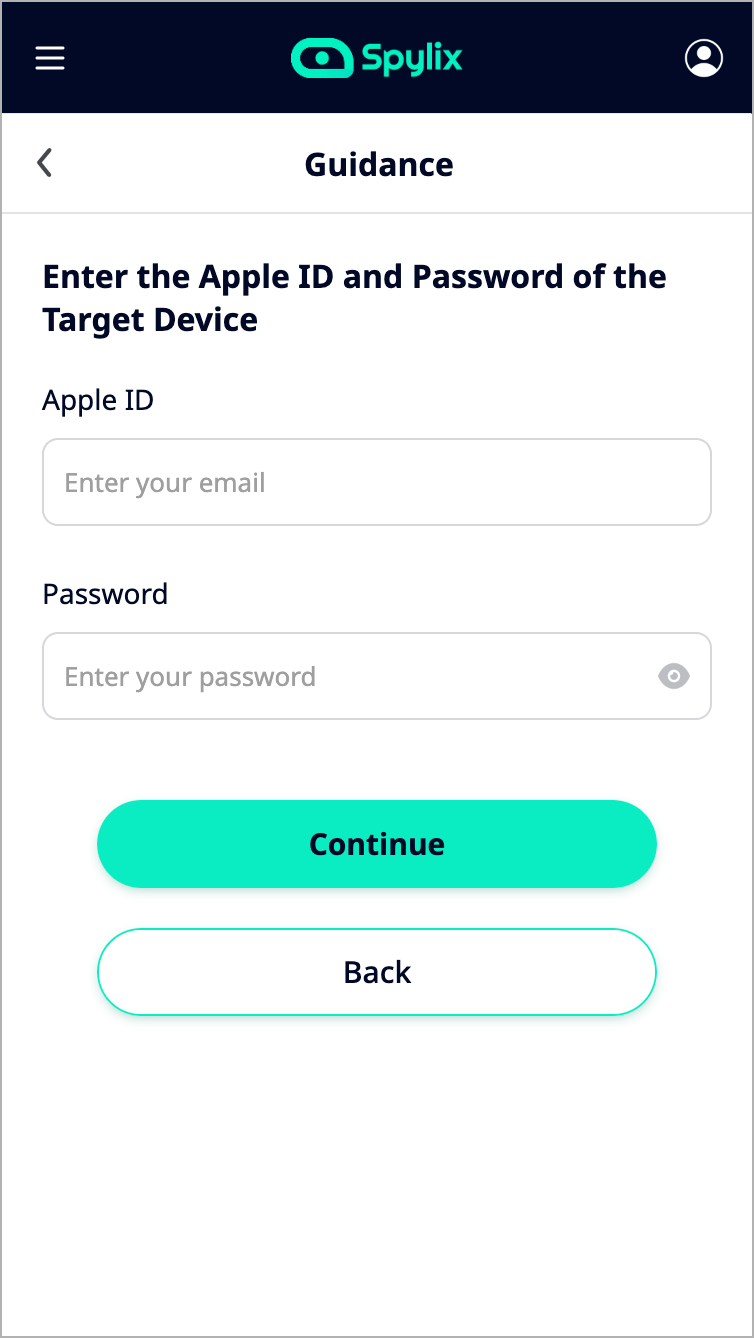 Step 3: Track The iPhone Location
Launch the Spylix control panel, and under General Features, click on GPS Locations to track the device in real time.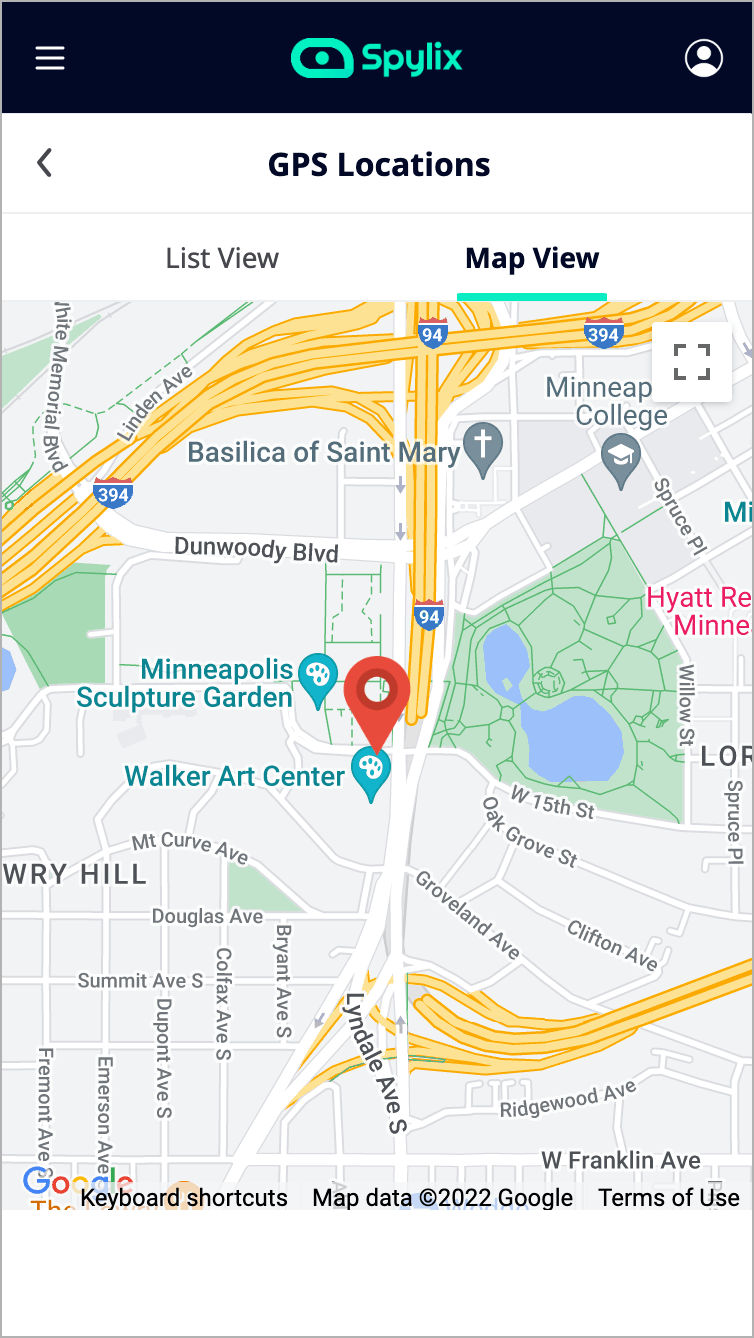 How to Share Location on Android
Unlike iPhone tracking, you actually need to install the app on an Android device to enable location tracking. However, it is just a one-time process, and Spylix's stealth mode prevents the user from knowing anything.
It is pretty simple. Check out the steps below:
Step 1: Create an Account
Visit the official Spylix site, and enter your email address to create a free account.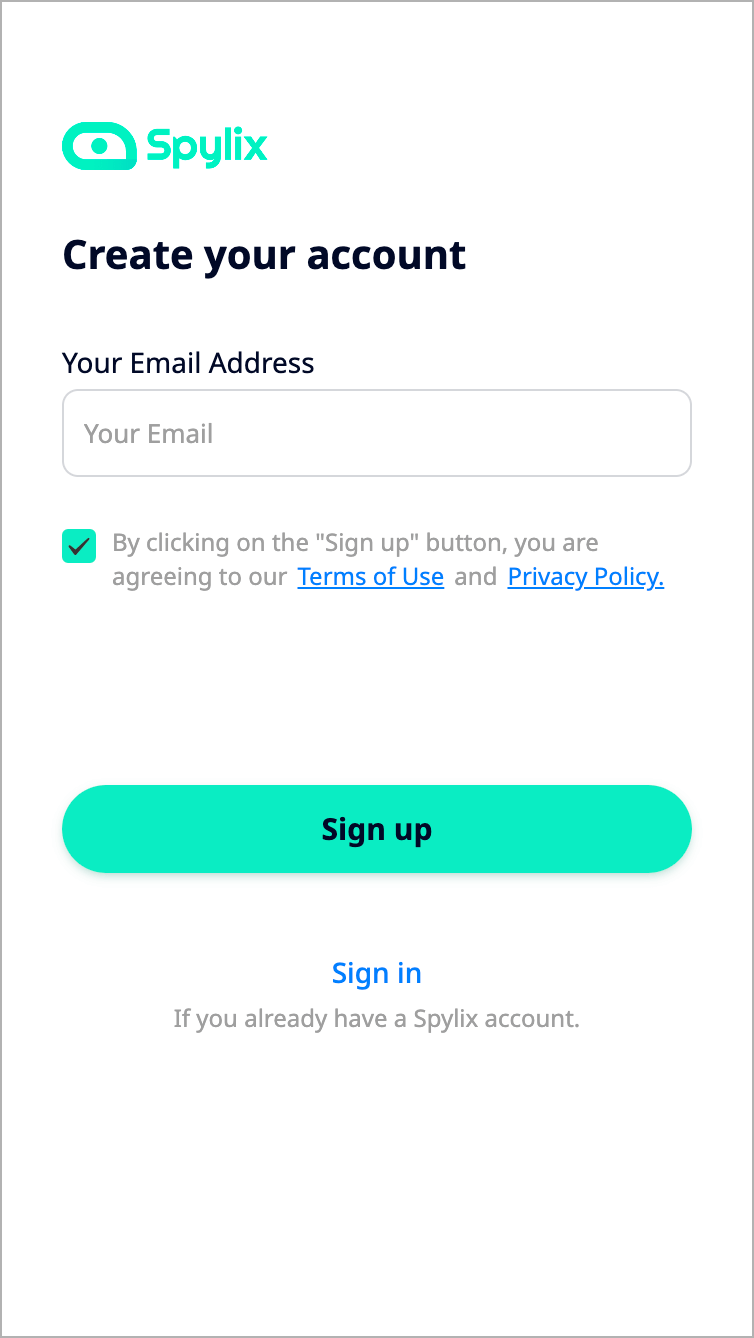 Step 2: Set up The Tracking App
Access the target Android phone, and follow the guidelines onscreen to install the Spylix app quickly.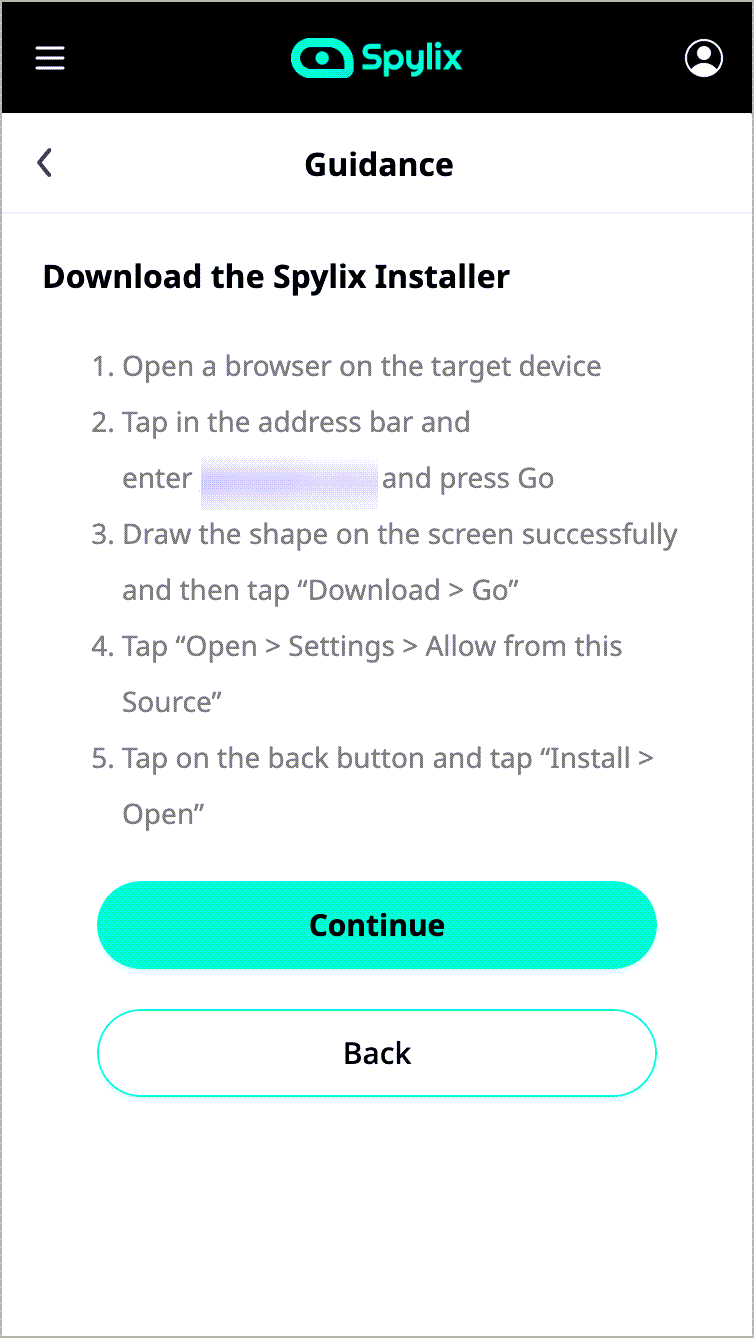 Step 3: Track The Android Device Location
Open the dashboard and head over to the General Features section.
Select GPS Locations to view the current location or the history of visits.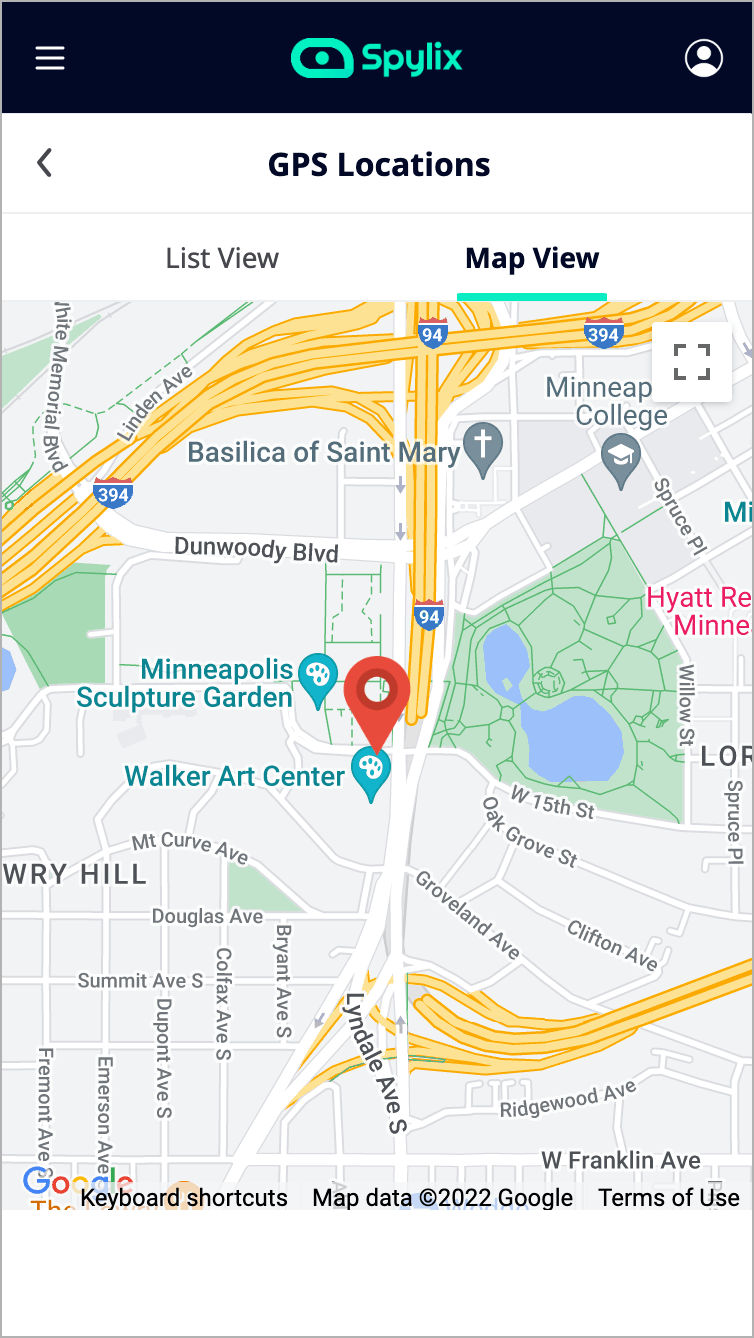 What Else Can Spylix Do?
Location tracking is not the only thing Spylix can do. It offers a wide array of phone spying features to ensure your loved ones are safe and sound.
Some of the top features are as follows:
Social Media Monitoring on apps like WhatsApp, Instagram, Messenger, Snapchat, Telegram, Kik, etc.
Apps, Websites, and WiFi Blocker
Browser History Checker
Install Apps Tracker
Texts and Call History Tracker
Photos and Videos Spy
Screen Recorder
Keylogger
Part 4: Compare The Two Ways with Spylix
This comparison table will help you decide why Spylix is the best choice to track someone else's location compared to the conventional solutions:
| Feature | Google Maps | Social Media Apps (e.g. WhatsApp) | Spylix Phone Location Tracker |
| --- | --- | --- | --- |
| Installation | Google Maps required | WhatsApp required | No app installation on iPhone/App installation required for Android tracking |
| Sharing Method | Link sharing | In-app sharing | Via Spylix online dashboard |
| Network Dependency | High | High | Low |
| Anonymous Tracking | No | No | Yes |
| Anonymous Tracking | No | No | Yes |
| Geofencing | No | No | Yes |
| Additional Monitoring Features | No | No | Social media, browsing, calls, etc. |
As evident from the table, Spylix is the comprehensive solution to secretly track Android and iOS devices.
Follow this section to learn valuable tips on sharing your location, especially in the case of an emergency!
5.1 How to Use Emergency Location Sharing on iPhone
If your iPhone is locked or you have no network access, you can still share your location on your iPhone using the Emergency feature.
Here are the steps:
Keep holding the Power button and one of the Volume buttons to start the Emergency SOS.
Wait till the countdown ends.
911 will immediately be dialed on the device.
Once the call ends, your location will be shared with your emergency contacts.
5.2 How to Use Emergency Location Sharing on Android
The emergency location-sharing feature is also available for Android devices, and when you are out of reach, or your phone's battery is dying, you can quickly tell your loved ones of your whereabouts.
Check the guide below:
Press the Power button 5 times.
The device will call your emergency contact and share your current location with them instantly.
Conclusion
This article has discussed, "Can iPhones share location with Android" in full detail.
We have discussed three convenient solutions to access location details across platforms. However, there are a few limitations to using Google Maps and Social Media methods.
If you want a hassle-free way to check someone's whereabouts without them knowing, Spylix is the best choice!