"Is it illegal to track someone without their knowledge? I am just curious to know, as I am eager to find out where my son goes when he's not home. There has been a sudden change in this behavior and attitude, and I think it is because of the people he hangs out with after school."
It is genuinely a complicated question.
Tracking someone's phone without their consent or knowledge sounds immoral or illegal. However, certain situations make it necessary or the only solution to learn about the other person's well-being.
Follow this article as we'll explore the topic comprehensively!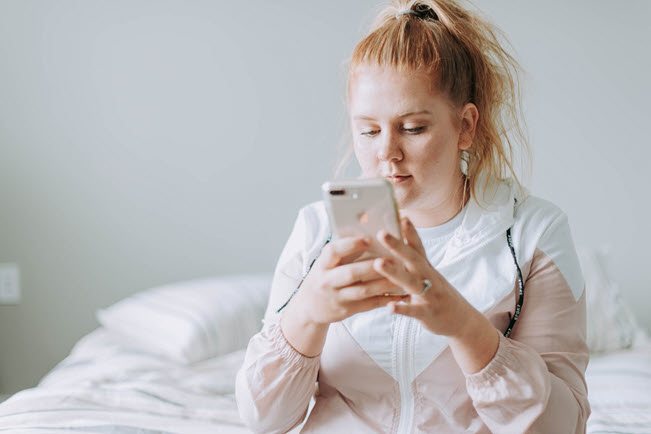 Part 1: Is It Illegal to Track Someone without Their Knowledge?
Is it illegal to track someone's phone without them knowing?
Find out the answer in this FAQ section!
1.1 Is tracking someone an invasion of privacy?
If you are a stranger to someone and they haven't granted any consent, then it is truly an invasion of privacy to track their whereabouts.
If you are a parent, then naturally, everyone expects that you have applied resources to know where your child is at all times. This isn't considered an intrusion into personal space but an act to ensure the kid's safety.
1.2 Is GPS tracking your spouse illegal?
Under some circumstances, it may be illegal to track your spouse's location. Consent is always needed.
However, if you feel they are in danger or you suspect something is wrong, it might be acceptable to perform such an action.
1.3 Is it illegal to track someone's phone without them knowing?
If the supposed individual isn't your child, spouse, or employee, then it is illegal to locate a mobile phone without the permission of the owner.
Part 2: All You Need to Know about GPS Tracking Laws
Wondering what the GPS tracking laws are in the United States?
We have shared the details here. Read on!
2.1 Laws Related to GPS Tracking in The USA
Laws related to GPS trackers vary across the United States.
Why? Each state has its own legislation process!
While no regulations are directly associated with GPS tracking, some matters are still discussed.
In the Southeast, Alabama identifies unauthorized surveillance combined with trespassing as "criminal surveillance". In contrast, Florida imposes penalties for installing tracking devices without consent.
In the Midwest, Illinois forbids using electronic devices to determine a person's location, and Michigan considers non-consensual tracking stalking.
In the West, California doesn't allow non-owners to use GPS trackers on vehicles, while Utah allows tracking for legitimate purposes.
In the Northeast, New York considers unauthorized tracking illegal, and states like New Hampshire mandate court-issued warrants for government entities to employ tracking devices.
These instances demonstrate the diverse regulations in different regions throughout the country.
2.2 Disputes Regarding Misuse of Tracking
Over the years, many legal disputes have occurred related to the misuse of GPS tracking.
For example, an employee sued his employer for tracking him after work in Cunningham VS New York Department of Labour (2013). Still, the court ruled in favor of the employer due to evidence of work-hour abuse.
In another case, "United States VS Katzin (2013)", the court ruled against law enforcement for using a GPS tracker on a suspect without a warrant, citing Fourth Amendment violations.
Some also fell in preference for the ones doing the GPS tracking. One example was the Elgin VS Coca-Cola Bottling Co. in 2005 and Tubbs VS Wynn Transport in 2007.
The employees sued their employers for tracking company-owned vehicles without consent. Since the vehicles were company property, the court ruled in favor of the employers.
2.3 What is The Punishment for Spying on Someone?
Illegally tracking someone's phone activities or whereabouts is considered a Class A Misdemeanor and could result in one year in prison and a fine of up to $4000.
Part 3: Situations Where The Law Permits Tracking Someone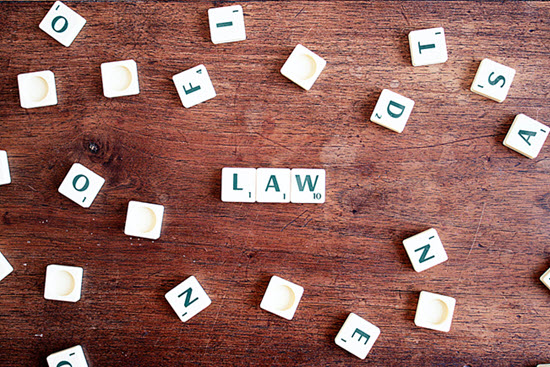 Parents are always looking for ways to ensure their child is safe when they are out in the world. Moreover, legally they are responsible for their well-being.
So, it is permitted for them to apply parental control tools on their child's phone to track their location, with or without them knowing.
Similarly, you can enable GPS tracking on your vehicle.
It doesn't matter who is driving; you can enable the dedicated app to locate your car remotely, and the whole activity is legal.
In addition, you can employ a GPS tracker on your personal belongings, such as a suitcase, cell phone, laptop, etc. This way, no matter who accesses your items, you can track them down quickly.
Part 4: How Do You Know If Someone Is Tracking You?
Tracking is generally done via an application enabled on the phone, which requires constant access to the internet to provide real-time updates on your location.
This also drains the device's battery a lot faster than usual. Also, the app must always run in the background to provide accurate results, which may overheat the phone.
So, if your phone is getting drained of power quickly, and its temperature is higher than normal, then there is a strong possibility that someone is tracking you.
Additionally, if you receive strange texts or emails containing links and find app notifications all of a sudden, then someone might be trying to access your location or hack your phone.
So be careful not to press any unknown link from untrusted email accounts or phone numbers.
Part 5: How to Track Someone without Their Knowledge Legally?
Want to legally track your loved ones without them knowing about your intentions?
We recommend Spylix, a third-party spy app that shares location details and data on other phone activities on its real-time web-based control panel.
The app offers fast updates with complete accuracy. This way, you can ensure your spouse or kid is safe and have a chance to act quickly if you find they are in some kind of danger.
Spylix can track both Android and iOS devices.
Key Features of Spylix Phone Tracker
The phone tracking tool of Spylix offers the following details:
The entire history of past addresses with accuracy, map view, and timestamps.
Location details on the current whereabouts of the target user.
An option to set geofencing alerts in case the other person goes to a restricted area.
Why Choose Spylix as The Best Phone Tracker?
Top features, such as location tracking, are easily accessible on the user-friendly control panel without the requirement for rooting or jailbreak.
Customer service is available 24 hours a day and 7 days a week to help you with any Spylix-related issue.
Such attributes make Spylix the best choice to secretly track someone's phone.
How to Track Someone without Their Knowledge Legally
Learn how to track a phone without the person knowing by following this step-by-step guide:
How to Legally Track an iPhone
Step 1: Create a Free Account
Go to the Spylix website, and enter your email address to make a new account for free.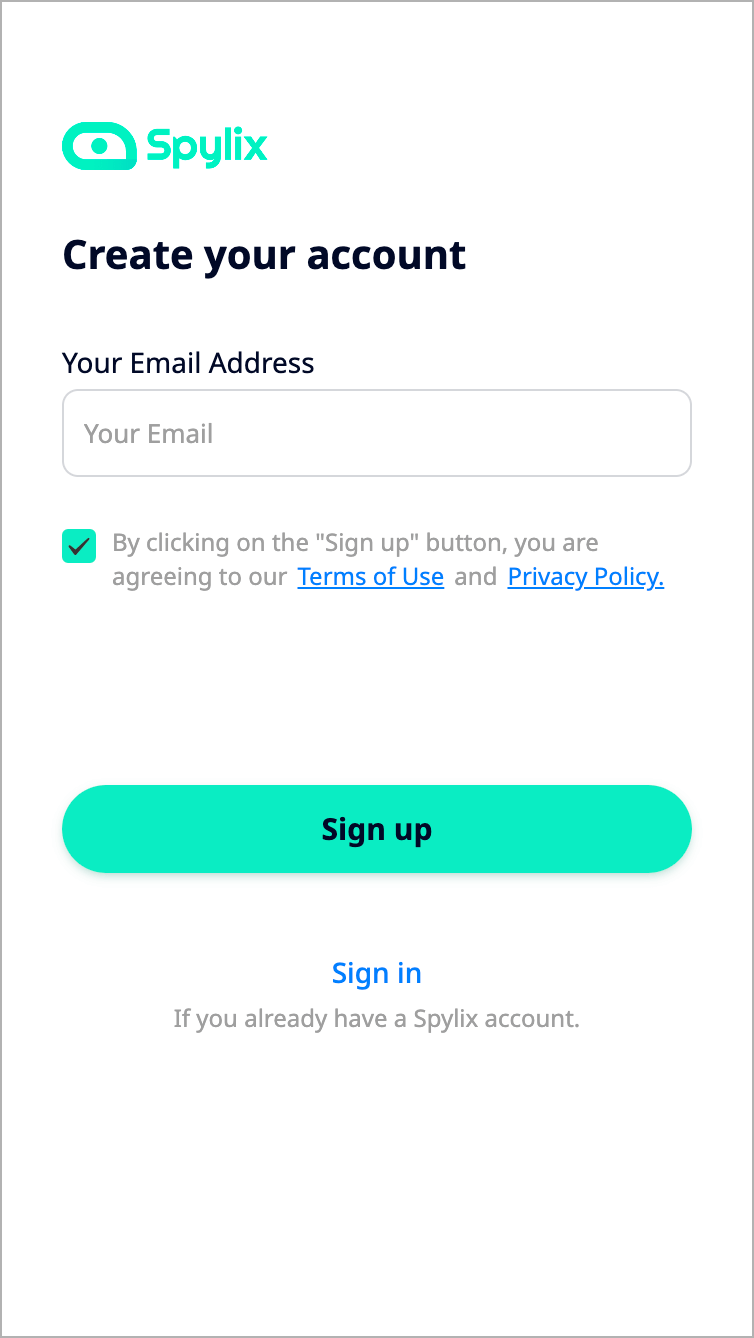 Step 2: Enter iCloud Details
On your Spylix account, enter the other user's iCloud credentials required to verify the ownership of the device.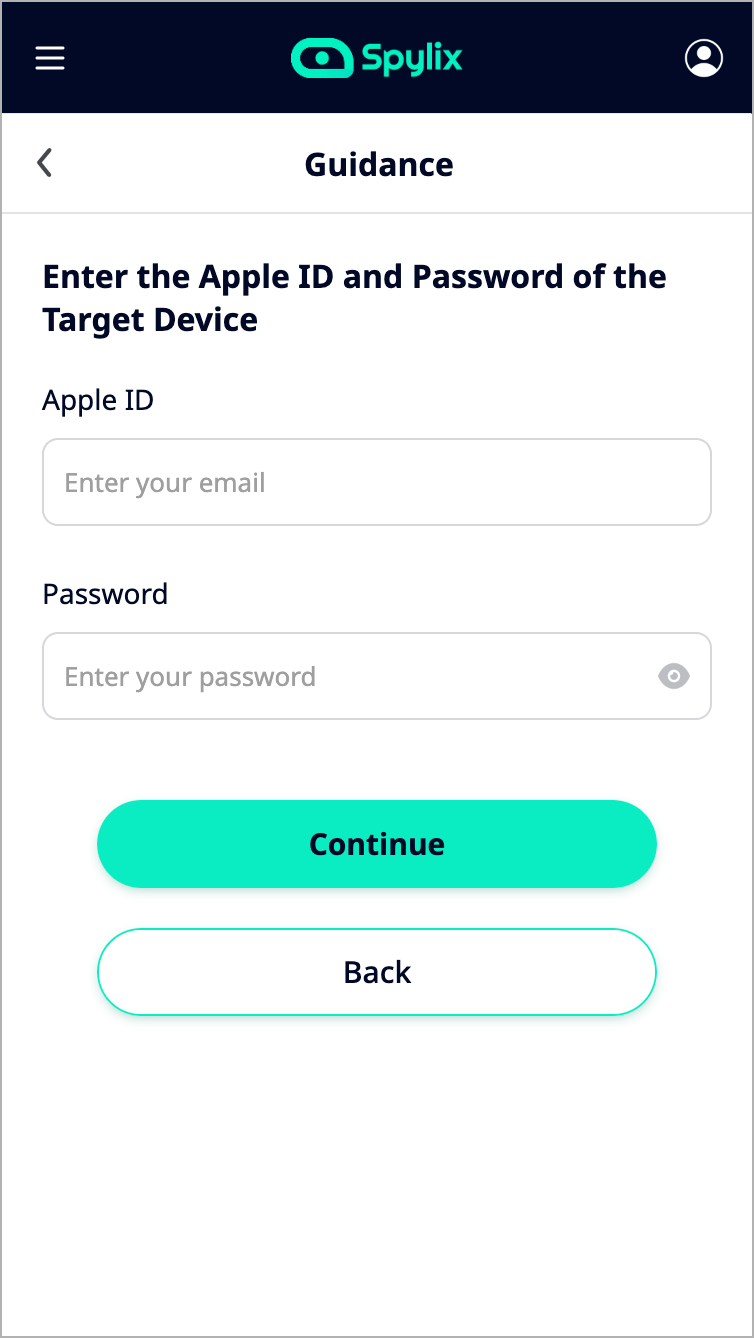 Step 3: Track The iPhone
Visit the online dashboard, and tap the General Features section.
Next, click GPS Locations to track the iPhone legally in real-time.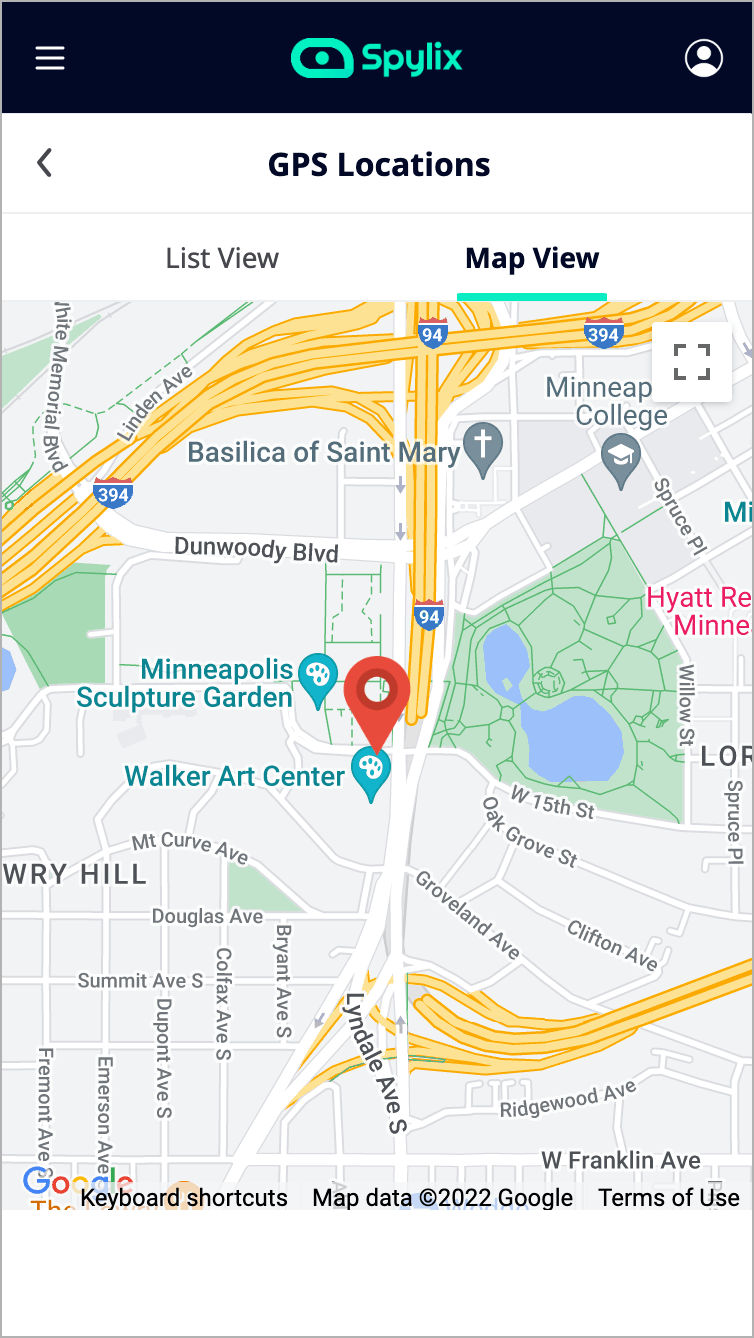 How to Legally Track an Android Device
Step 1: Create a New ID
Visit the Spylix URL and tap the Sign Up Free option. Enter the email address to set up a profile.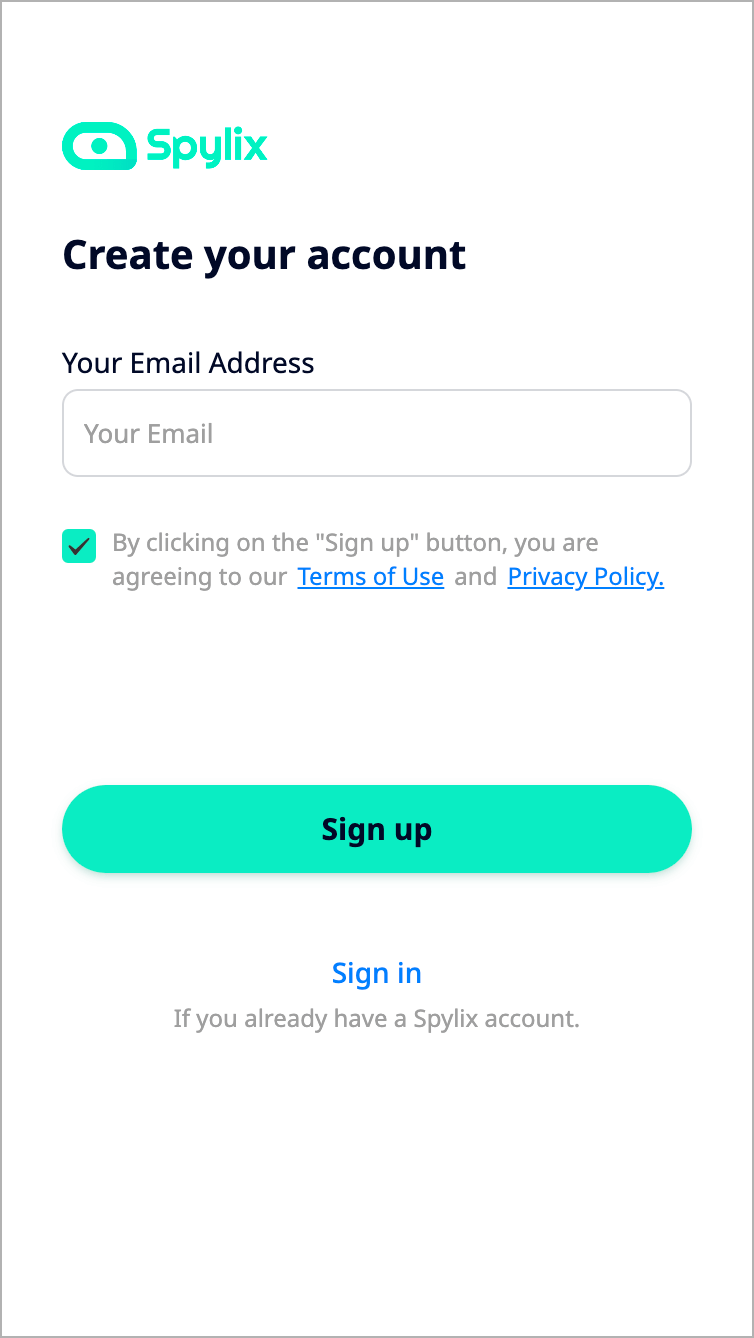 Step 2: Set up The App
Install the app in just two minutes by following the instructions on the screen.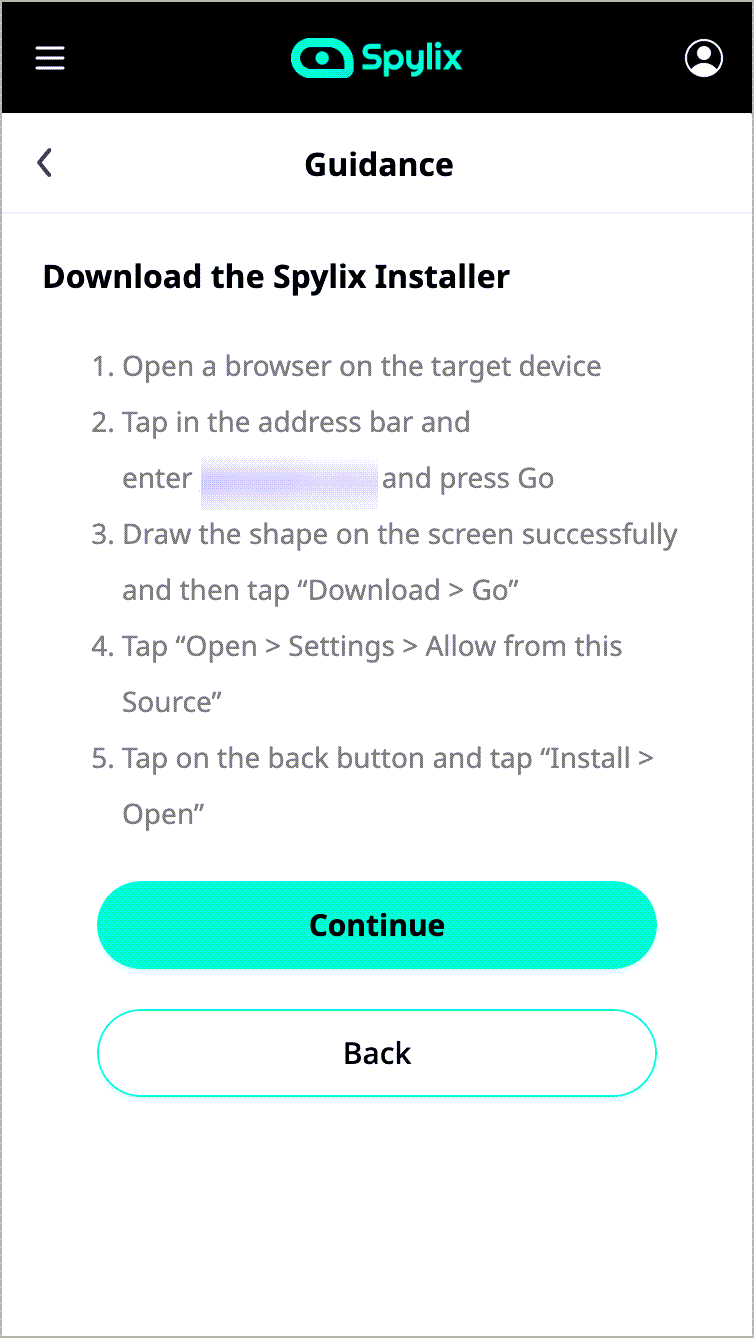 Step 3: Track The Android Location
Access the dashboard before selecting GPS Locations to track the device legally.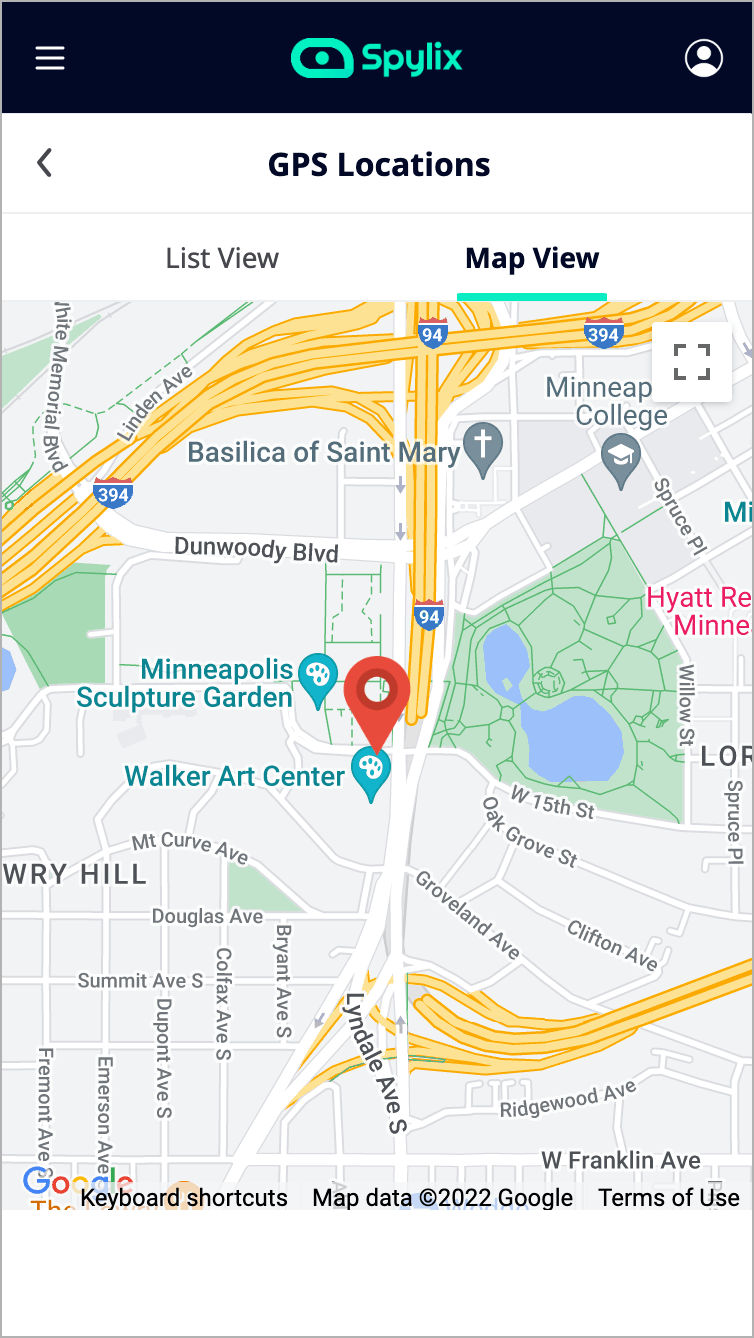 What Else Can Spylix Do?
Spylix has plenty much to offer, including browser tracking, email spying, and SMS/Calls log monitoring.
You can use this app to spy on the user's social media accounts, such as WhatsApp, Skype, Telegram, Snapchat, Tinder, Kik, LINE, etc.
Handy mirroring features like Screen Recorder and Photos/Videos Spy are also accessible instantly on the remote control panel.
Part 6: How to Prevent Someone from Tracking My Phone?
If you do not want someone else to track your location, then follow these tips:
Do not share your phone or account passwords with anyone
Do not install apps from unreliable sources
Do not tap strange links you receive via text or email
Do not let anyone you do not trust use your phone
Do not connect your phone to a public Wi-Fi network
Conclusion
We hope you have your answer to this query: Is it illegal to track someone without their knowledge!
Monitoring a stranger's location is definitely unlawful.
However, it is a whole different case when the other user is your spouse or child.
Sometimes, keeping tabs on their whereabouts is necessary to ensure their safety. Still, you may want to do it privately, and to fulfill such a purpose, Spylix is an excellent solution.