"How do I know if my husband is on Ashley Madison? I am a bit concerned about my husband's behavior recently. I think I saw the Ashley Madison app on his phone, but I am not sure. Can I find out without touching his phone and verify if he's cheating?"
A person looking for an affair will start it from online dating sites, such as Ashley Madison. You can check their profile on these services to learn whether they have been unfaithful.
However, doing it privately without alerting the husband is necessary.
Want to know how?
Follow this guide to search Ashley Madison users quickly and effectively. We'll also discuss the solutions to perform such searches without your significant other knowing!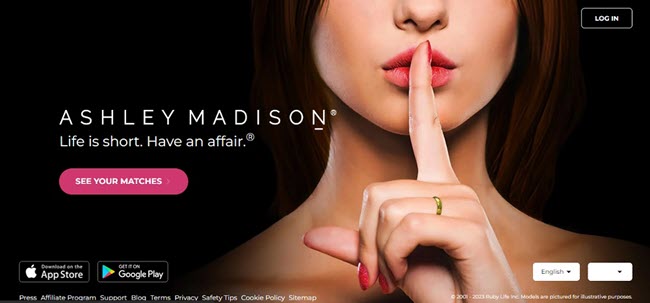 Q 1: What Is Ashley Madison?
Dating sites or apps are generally catered to help lonely and single individuals connect with one another based on their likes and dislikes to start a potential relationship.
However, recently some platforms have been used for infidelity and cheating on spouses and partners.
Among such online dating services is Ashley Madison, launched in 2002, but it is a bit different. Why?
Well, it is specifically marketed to people who are already in a relationship, as evident by its controversial tagline, "Life is short. Have an affair".
Users can keep their identity hidden on the dating site while exploring various options to have an extramarital affair.
Q 2: How Does Ashley Madison Work?
Though Ashley Madison is marketed for people looking to have an affair, it still works as a conventional dating website.
Here is how it works:
Start by creating an account. Add a unique username, and you have the option to enter as much or as little information about yourself as you want.
Once the profile is created, you can search Ashley Madison users based on location and other criteria.
You can pick a conversation with any profile after purchasing credits(within the website).
Despite concerns related to privacy on the website, you can still keep your identity hidden by blurring or masking your pictures.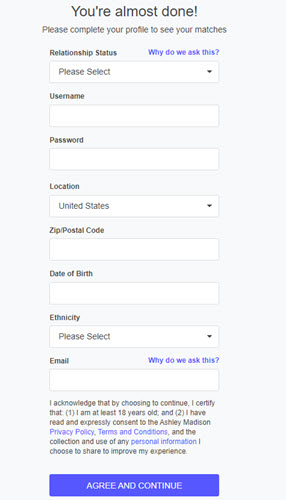 Q 3: How Do I Know If My Husband Is Online Ashley Madison?
It could be a bit tricky learning whether your husband is on Ashley Madison or any other website.
Even though they are careful in concealing their identity, cheaters might habitually create an account using a username you could be familiar with!
So, you can search for that name on Ashley Madison, which is frequently used by your husband on his other social media profiles or gaming accounts. You can also make a fake profile on the dating service and try connecting with your husband's profile.
Q 4: Can I Search for My Husband on Ashley Madison?
Yes! You can enter random usernames related to your husband on Ashley Madison. Moreover, while browsing through the profiles, be on the lookout for the accounts with your husband's profile picture.
Part 1: The Best Way on How Do I Know If My Husband Is on Ashley Madison?
All the methods listed above can not offer you definitive proof that your husband is on Ashley Madison.
You can check names on Ashley Madison, but this solution is time-consuming, and there is a significant possibility that your husband has used a unique or different username.
The best way is accessing his phone remotely and viewing the activities without him knowing, and it is where a spy app like Spylix can help!
You can enable this app without worrying about compatibility with your husband's iOS or Android device. It works on all platforms!
Afterward, all of his phone activities will be displayed on Spylix's easy-to-use control panel.
Key Features of Spylix Phone Spying App
You can access the Installed Apps feature to determine whether your husband has been using the dating app.
Similarly, enable the Browser History section to track their browsing activities, check the Ashley Madison URL, and the time the specific site was accessed.
In addition, you can review the bookmarks on the target device. Verify if your husband has bookmarked the Ashley Madison website or not!
How Do I Know If My Husband Is on Ashley Madison?
Follow these steps to monitor your husband's Ashley Madison account via Spylix!
Check Your Husband's iPhone for Ashley Madison
Step 1: Create a Free Account on Spylix
Open the Spylix website and click on Sign Up Free.
Next, enter your email address to make a new account.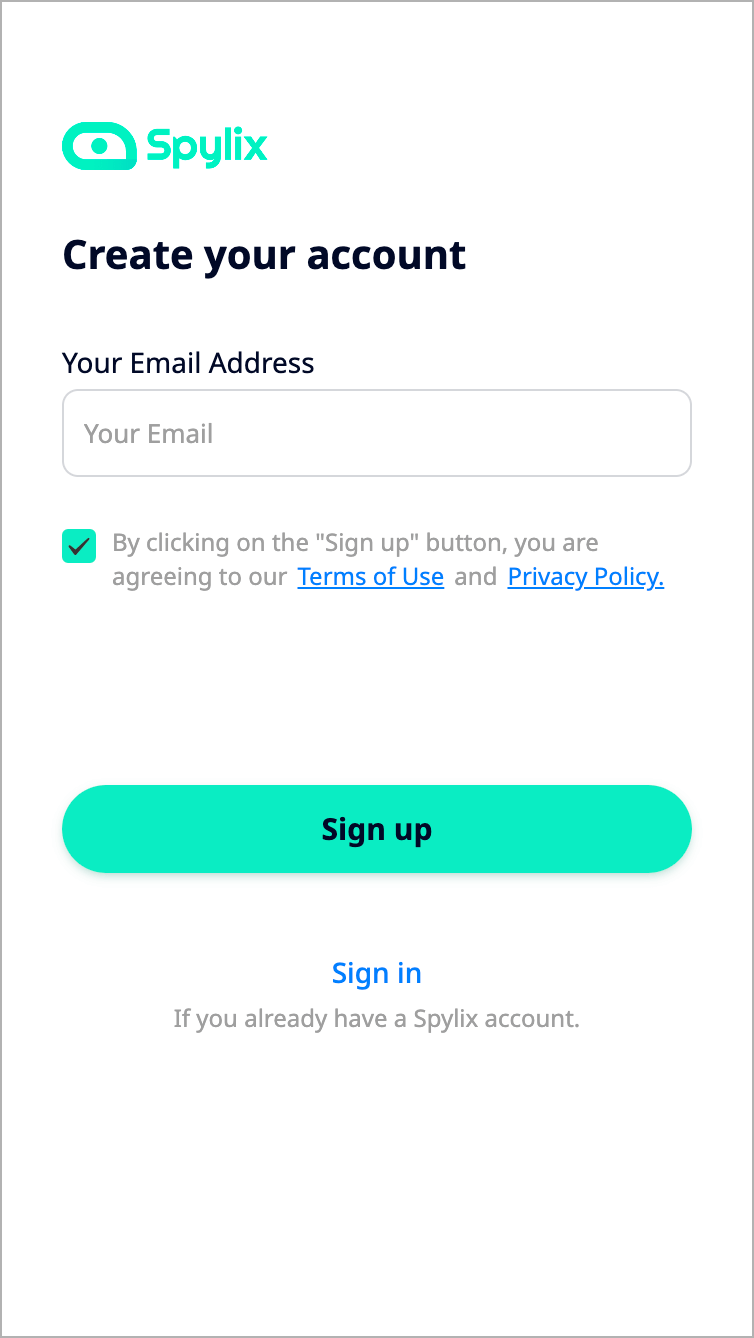 Step 2: Add The iCloud Details
Now, enter your husband's iCloud account details for verification purposes.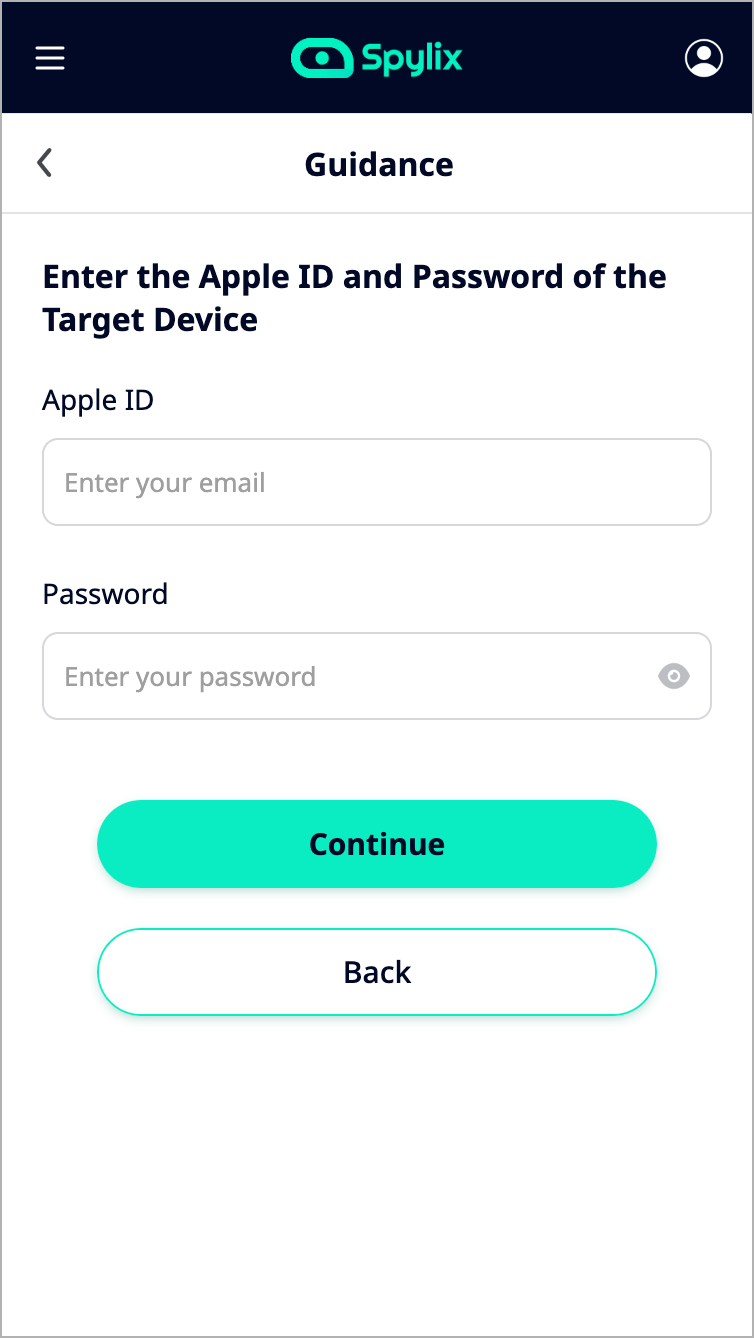 Step 3: Check Ashley Madison on iPhone
Finally, launch the Spylix dashboard.
Click the Installed Apps section to verify if Ashley Madison or other dating apps are enabled on the iOS device.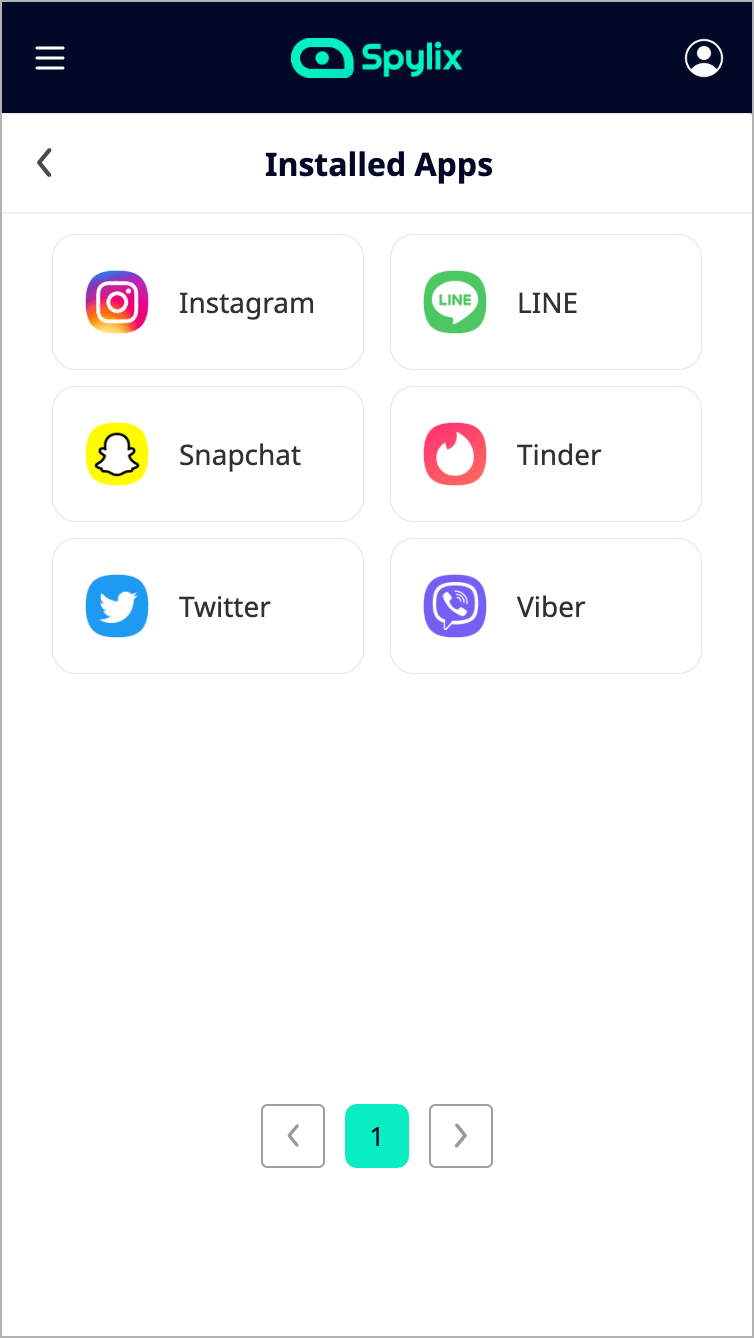 Check Your Husband's Android Device for Ashley Madison
Step 1: Sign Up on Spylix
Go to the Spylix website, and sign up for free using only an email address.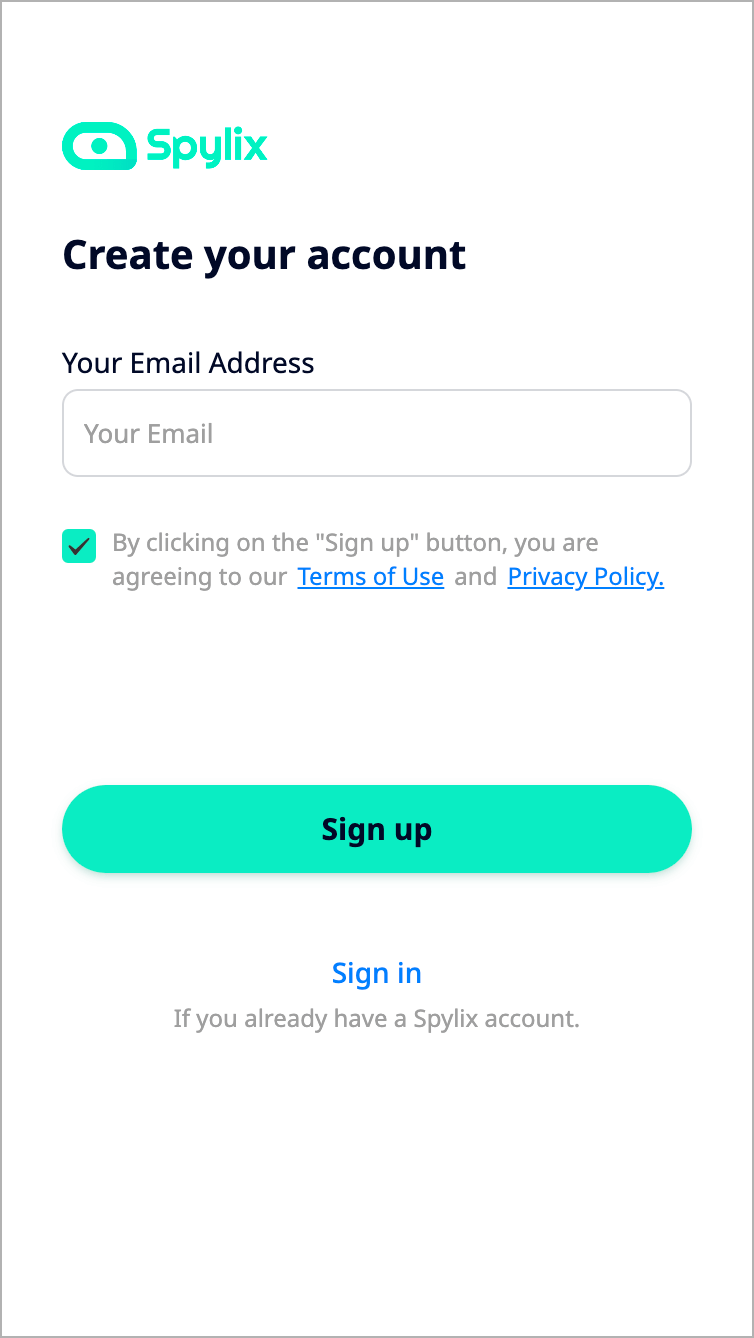 Step 2: Install The Spylix App
Go by the onscreen instructions to install the dedicated app on the husband's Android device.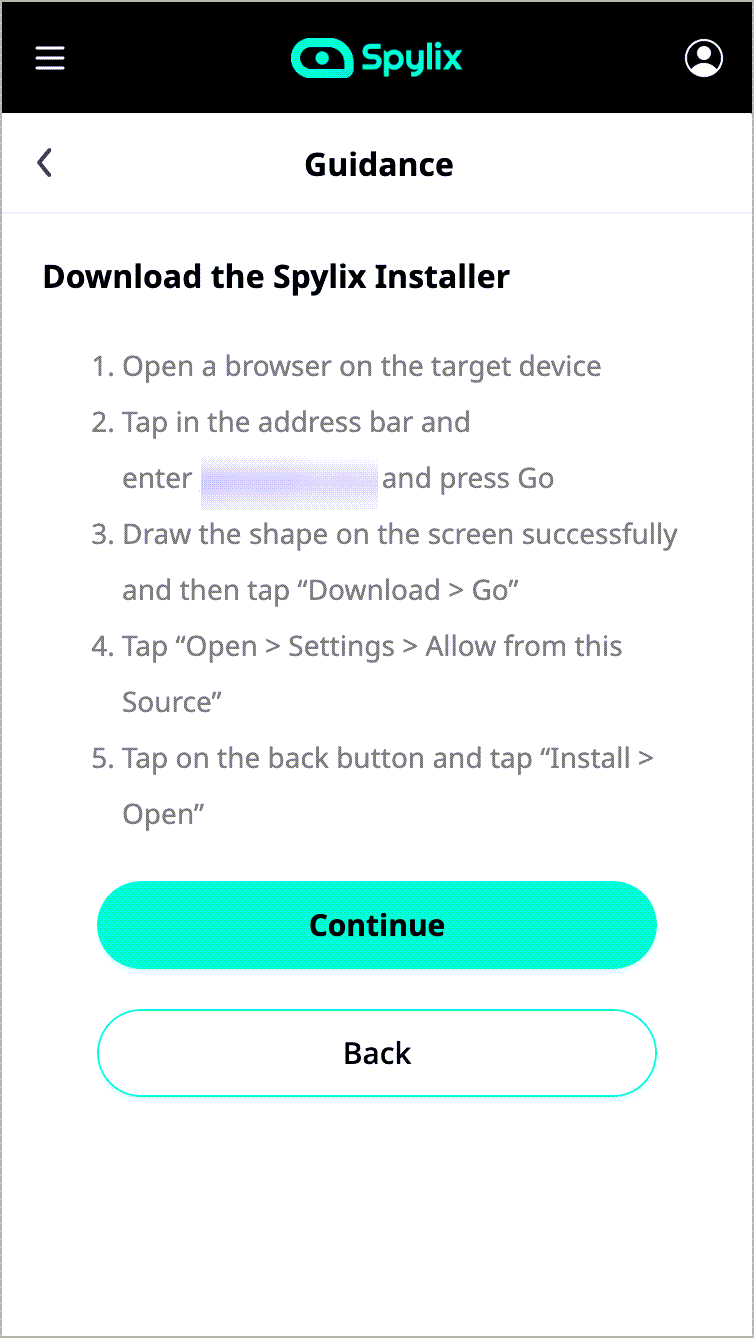 Step 3: Check Ashley Madison on Android Phone
Launch the control panel, and select the Installed Apps option. View Ashley Madison there!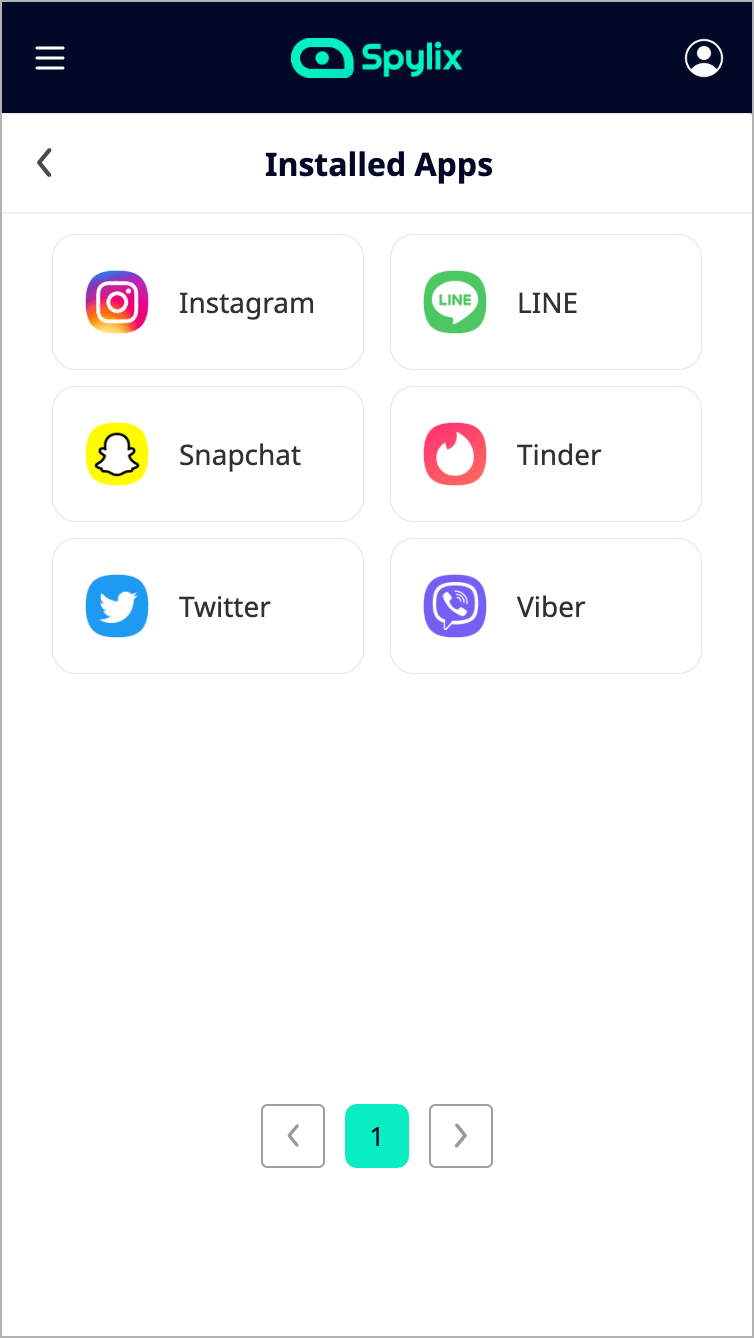 What Else Can Spylix Do?
Besides viewing whether Ashley Madison is accessed via browser or app on the husband's phone, you can track his location, SMS, call records, and media files.
Also, you can block the Ashley Madison app or URL remotely using Spylix's Control feature. Screen recording is also accessible via this app.
Why Choose Spylix as The Best Phone Spying App?
If you have no technical skills and are worried about how you would navigate a spy app to catch your cheating husband, then do not worry!
Spylix is easy to use, offering a one-click solution to keep tabs on his daily phone activities.
If you encounter any issues, the customer help center provides 24/7 support to resolve them quickly. No root or jailbreak is needed, and the app works on all Android and iOS devices.
Part 2: Other 3 Less-Recommended Ways to Check If My Husband Is on Ashley Madison
There is no harm in knowing alternative ways to learn how to search Ashley Madison usernames, especially when you are concerned that your husband is cheating!
We have highlighted three different, even though less effective, but valuable, solutions here.
2.1 Search Your Husband's Email
To create an account on Ashley Madison, an email address is required. You can access your husband's email profile to check whether he has signed up for the service.
Limitations
Your husband may use an alternative email address you don't know about!
You can easily get caught snooping.
2.2 Check Your Husband's Browser History
You can manually access your husband's phone and open the default browser to review his browsing sessions.
See if he had recently opened the Ashley Madison website, and also check if he had bookmarked it on the browser.
Limitations
Your husband could be using an entirely different browser to access Ashley Madison, or he might have the app installed on his device.
Plus, there is always a risk of getting caught while looking through his phone.
2.3 Search Ashley Madison Leaked List
In 2015, a data breach exposed the personal information of millions of users on Ashley Madison.
The list is still available online, and you can look for your husband's profile from there if he had created an account before 2015.
Limitations
Outdated information! The solution doesn't work if your husband has recently created a website.
Part 3: FAQs about Ashley Madison
Follow for more valuable details on the Ashley Madison dating platform!
3.1 How does Ashley Madison show up on the bank statement?
The dating site doesn't appear by name on the user's bank statement. Currently, the transactions appear under "AMDAV".
3.2 Is Ashley Madison anonymous?
Despite the data breach in 2015, Ashley Madison is vastly anonymous, allowing users to blur their images, use pseudonyms, and prevent random accounts from approaching them.
3.3 Where are most Ashley Madison users?
Ashley Madison is majorly used in North America and Western Europe. It is geo-restricted in regions like South Asia.
3.4 What does the red dot mean on Ashley Madison?
The Red dot indicates that the user is offline on Ashley Madison. On the other hand, the Green dot shows that the profile is online!
Conclusion
We hope you have the answer to this query: How do I know if my husband is on Ashley Madison?
Dating sites like Ashley Madison offer an easy gateway for cheaters to start having an affair. They might use pseudonyms or conceal their identity using a different profile picture to avoid getting caught.
However, using means like Spylix, you can catch them in the act. The app lets you check the app and URL using the remote control panel.