Once a person commits adultery despite being in a committed relationship or marriage, it gets challenging to bring things back to normal. It is especially devastating for the other person.
If you find out that your husband had an affair, then understandably it would be difficult for you to move past his action.
Also, you can't get over your husband's infidelity in a day or week. It takes months of healing and self-assessment.
So, in case you are wondering, "My husband cheated, and I can't get over it!", then follow our detailed analysis.
Using these tips, you'll certainly move on in a peaceful and healthy way, without affecting your well-being.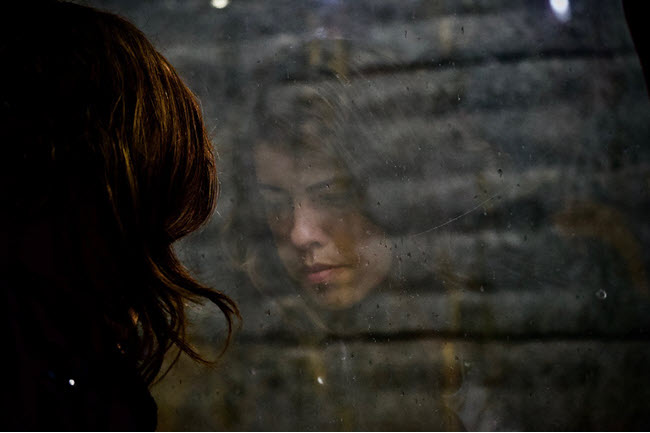 Q 1: Will I Ever Get Over My Husband Cheating?
It is quite understandable that you can't get over the husband's betrayal.
However, give yourself time to process the information. Eventually, you will get past it and heal.
You can either forgive his action or put yourself first and leave him to start a new life elsewhere.
Q 2: Will I Ever Stop Hurting from Being Cheated On?
At first, it hurts, especially when you think the person you loved also reciprocated the emotion, but that wasn't the case.
However, as discussed in the previous section, time is the best healer, and by working on yourself, seeking professional help, and focusing on all the good in your life, it will eventually stop hurting.
Part 1: How Does A Woman Feel after Being Cheated on by Her Husband?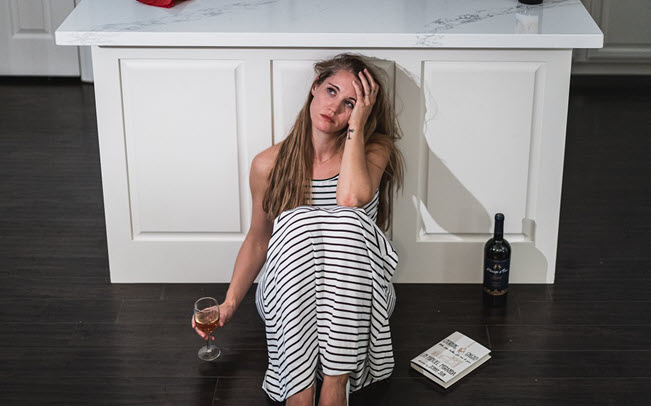 For a long-lasting relationship, sacrifices are often made in mind, body, and soul. Being cheated on can feel like the worst experience in the world, particularly for a woman who has devoted significant time to her relationship.
She might get overcome with the following emotions upon finding out the her husband had an affair:
Embarrassment

Initially, any woman might feel embarrassed. Society may question her about the overlooked subtle signs and how she allowed it to happen. It would be tough for her to deal with family, friends, and coworkers.

Anger

Anger often follows after the revelation of the affair.

The woman might blame herself for her husband's affair, thinking she inadvertently gave him opportunities to believe he could get away with it.

Betrayal

If the woman deeply loves her husband, dealing with such betrayal can be incredibly painful. She might even consider self-harm or resorting to habits like drinking alcohol.

In these circumstances, it's crucial for family and friends to step in and support her through this difficult phase of her life.
Part 2: How Long Should It Take to Get Over My Husband Cheating?
As per the experts it generally takes 6 weeks to 2 years to get over the fact that your spouse cheated on you.
However, the healing starts with forgiveness and forgetting the incident with time.
If you are willing to give the marriage another chance, you cannot make it work without forgiving your husband.
It is quite complicated mending a relationship, especially after an affair. Getting to trust the husband, and reforming an emotional bond with him could take time, especially when both decide to continue working on the marriage.
Still, if you can't get over your husband's infidelity and want to end things, then forget everything associated with the relationship, and start your life fresh.
It will take time, but it is not impossible.
Part 3: What to Do If You Can't Get Over Your Husband Cheating?
Whether you and your partner stick together or part ways, healing after an affair is possible. Here's how:
Physical and Mental Care

Take care of your mental well-being. Give yourself time to heal, and focus on activities that make you feel good.

Take a Pause

Take a moment to think, relax, and process your feelings. Your husband's infidelity is not your fault.

Self-compassion

Be kind to yourself. You might have negative thoughts in your mind, forcing you to harm yourself. Avoid such emotions at all cost.

Reach Out

Reconnect with your loved ones in this trying time. A shoulder to cry on also helps.

Therapy

Getting help from a profession will help you move on from the painful experience.

Moreover, if you can't get over the husband's betrayal but still wish to continue the relationship, then couple's counseling can be a game changer.
Tip 1: How Does a Guy Act after He Cheated?
A man could react in many ways after an affair. It could be both positive and negative.
If he genuinely cares about his partner, he may feel guilty and do things to get his partner's love back.
The negative side is that he could end the relationship, stating he no longer wants to be with his wife or girlfriend.
Tip 2: How to Catch Your Cheating Husband without Knowing?
What if you still do not know that your husband is having an affair. You might be suspicious, but there is no definite proof.
Well, you can take matters into your own hands and employ the necessary means to gather evidence.
We recommend opting for a spy app called Spylix to track his phone activities and verify whether he has been in contact with his mistress. It keeps the user identity hidden, and offers all the information on the husband's phone activities on the web-based control panel.
Besides, it can track Android and iOS platforms without the requirement for rooting or jailbreaking, a prerequisite for the majority of third-party spy apps.
Key Features of Spylix Phone Spying App
Spylix offers the SMS and Call Logs monitoring feature, which lets you know who communicated with your husband. Information, such as name, number, and profile picture of the caller or sender/receiver is accessible easily.
You can also track his social media chats on Instagram, Snapchat, Messenger, WhatsApp, Skype, Tinder, Telegram, Kik, LINE, etc.
Not only that, but you can also view the installed apps and browsing history. You could block any dating site or app remotely if he accessed any dating site or app.
How to Catch Your Cheating Husband Without Knowing?
It is fast and quite simple to enable the Spylix tracker on the husband's Android or iOS device. The Android app is impossible to detect and doesn't consume much battery. iPhone tracking is much more straightforward, as no software installation is needed.
Follow the steps below to learn how to set up Spylix!
Spy on The Cheating Husband's Android Device to Catch Him
Step 1: Make Your Free Account
Access the Spylix website before clicking Sign Up Free.
Next, provide your email address to create a new and free account.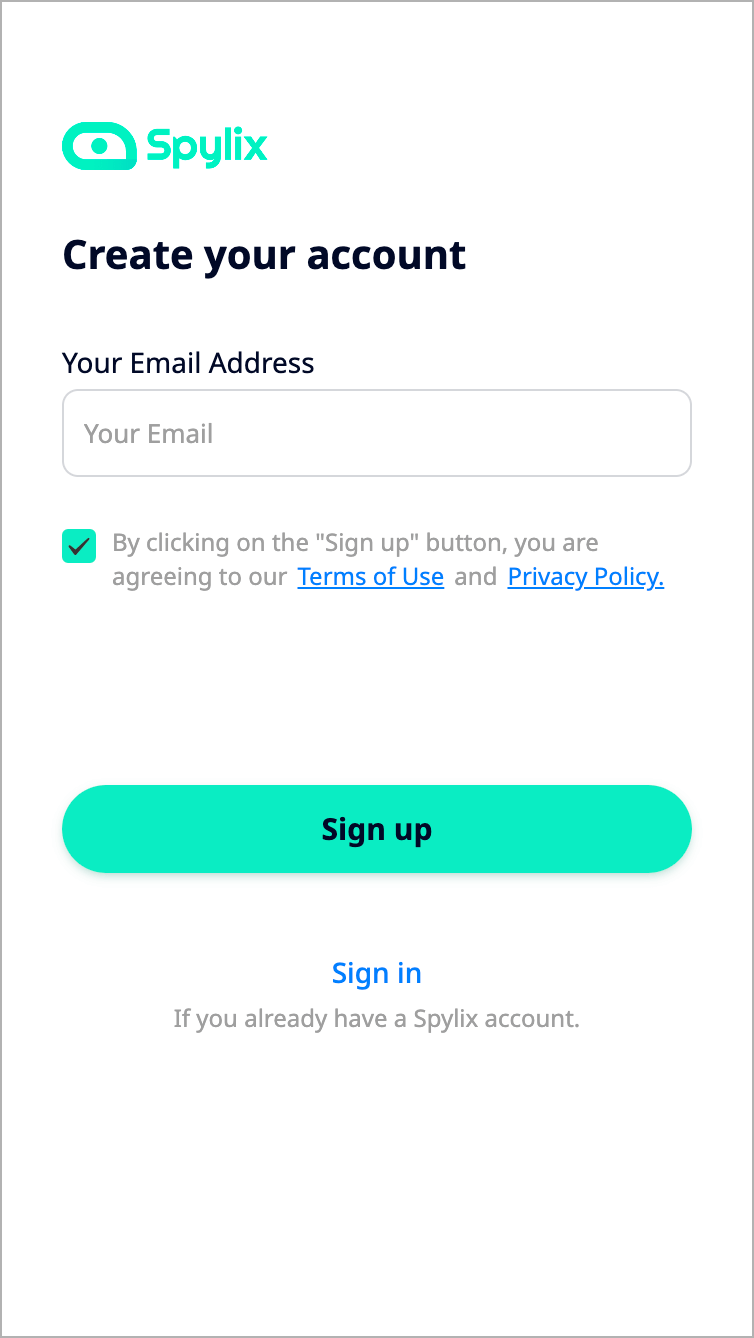 Step 2: Set up The App
On the husband's Android device, install the Spylix app. For that, only follow the instructions on your Spylix account.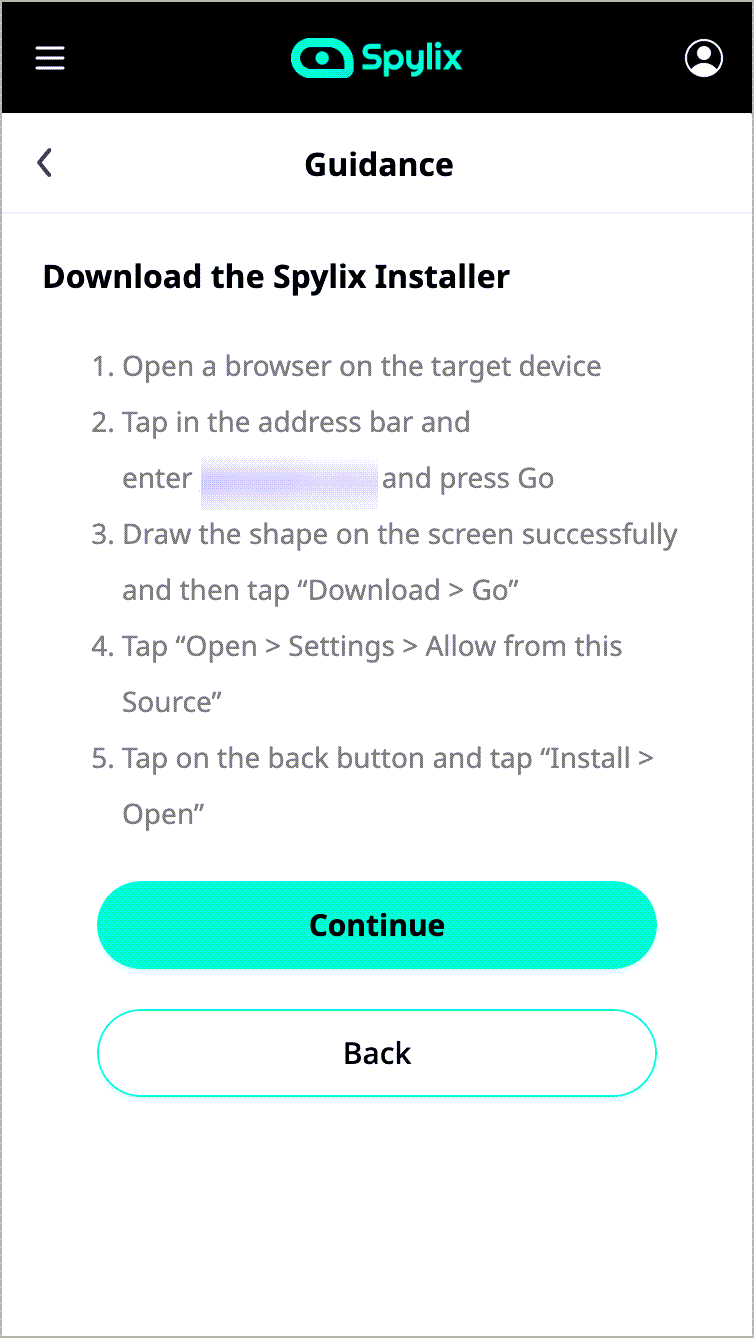 Step 3: Spy on The Husband's Android Device
Visit the online control panel and click any feature to monitor the husband's activities in real time.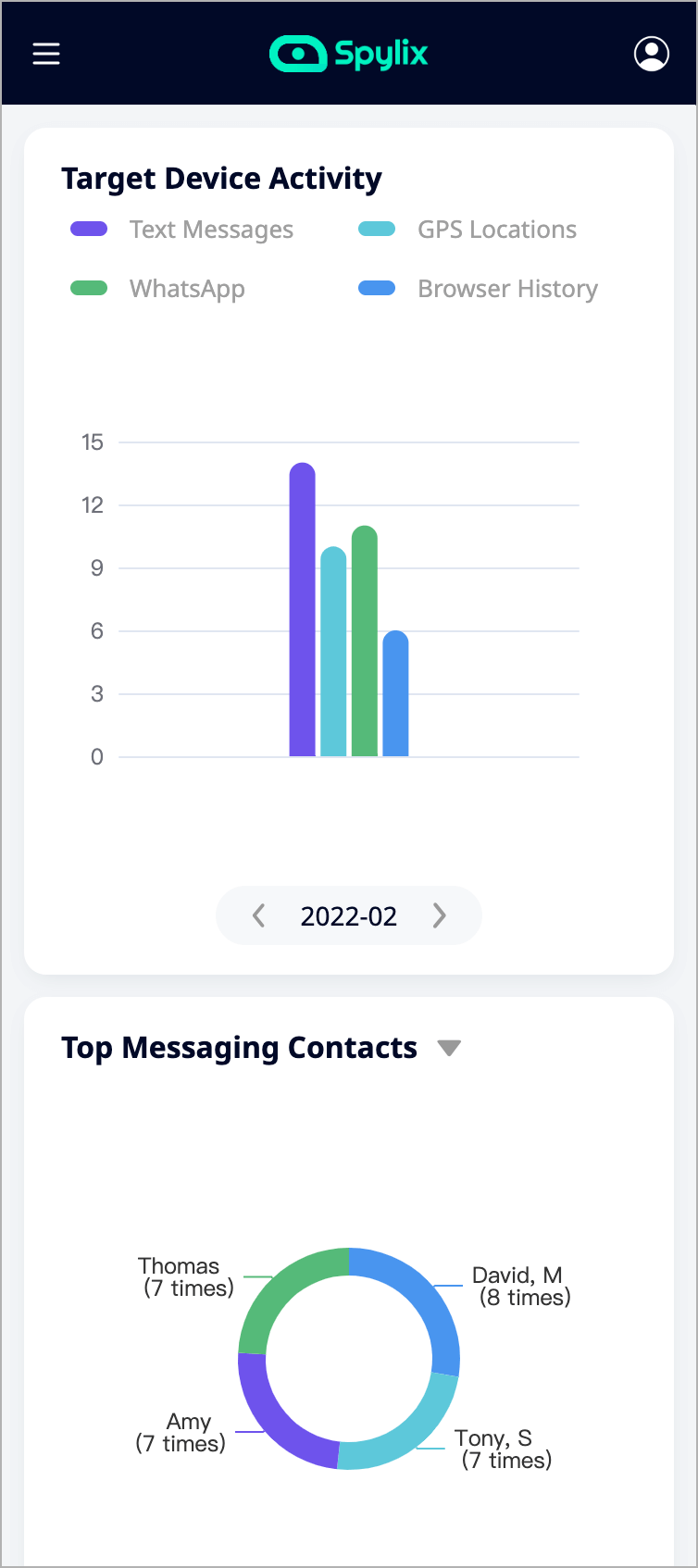 Spy on The Cheating Husband's iPhone to Catch Him
Step 1: Make the Free Spylix Account
Go to the Spylix website, and tap the Sign Up Free tab.
Next, share the email address to make a new ID.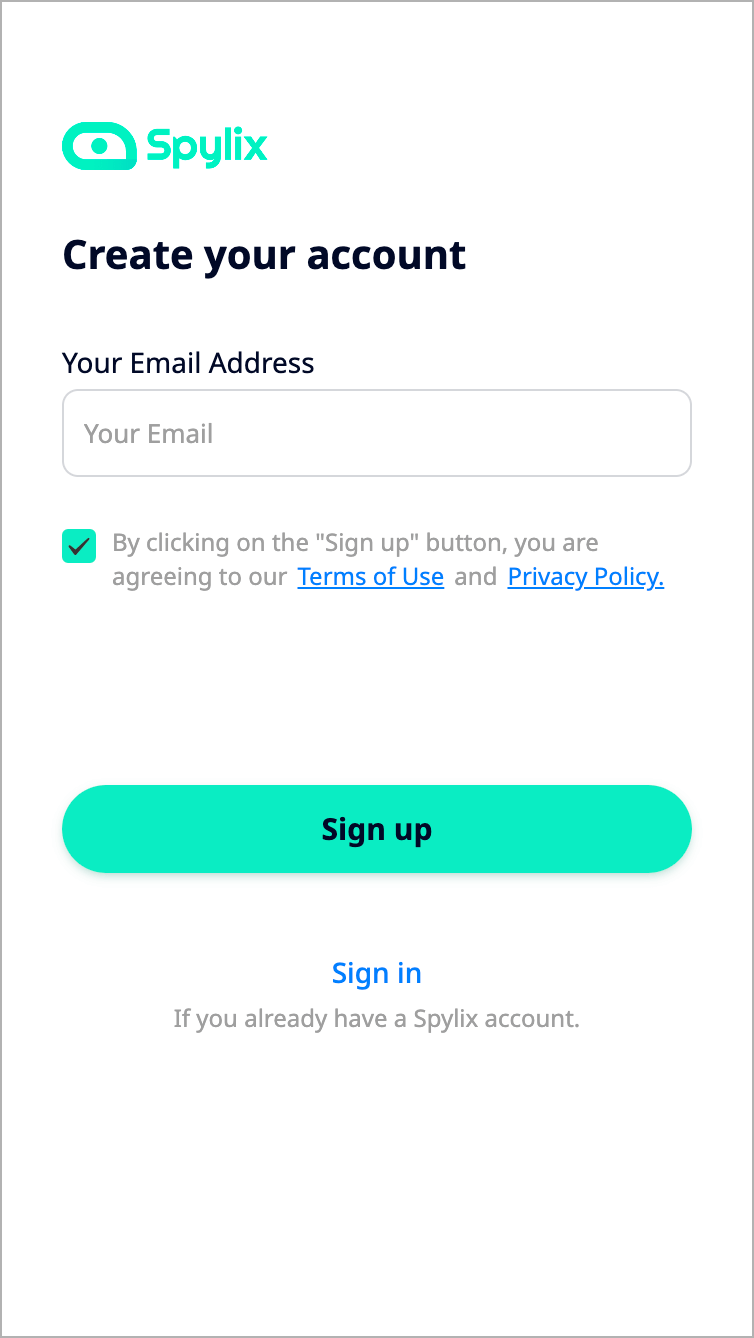 Step 2: Enter The Husband's iCloud Credentials
Share the husband's iCloud account details to complete the device verification.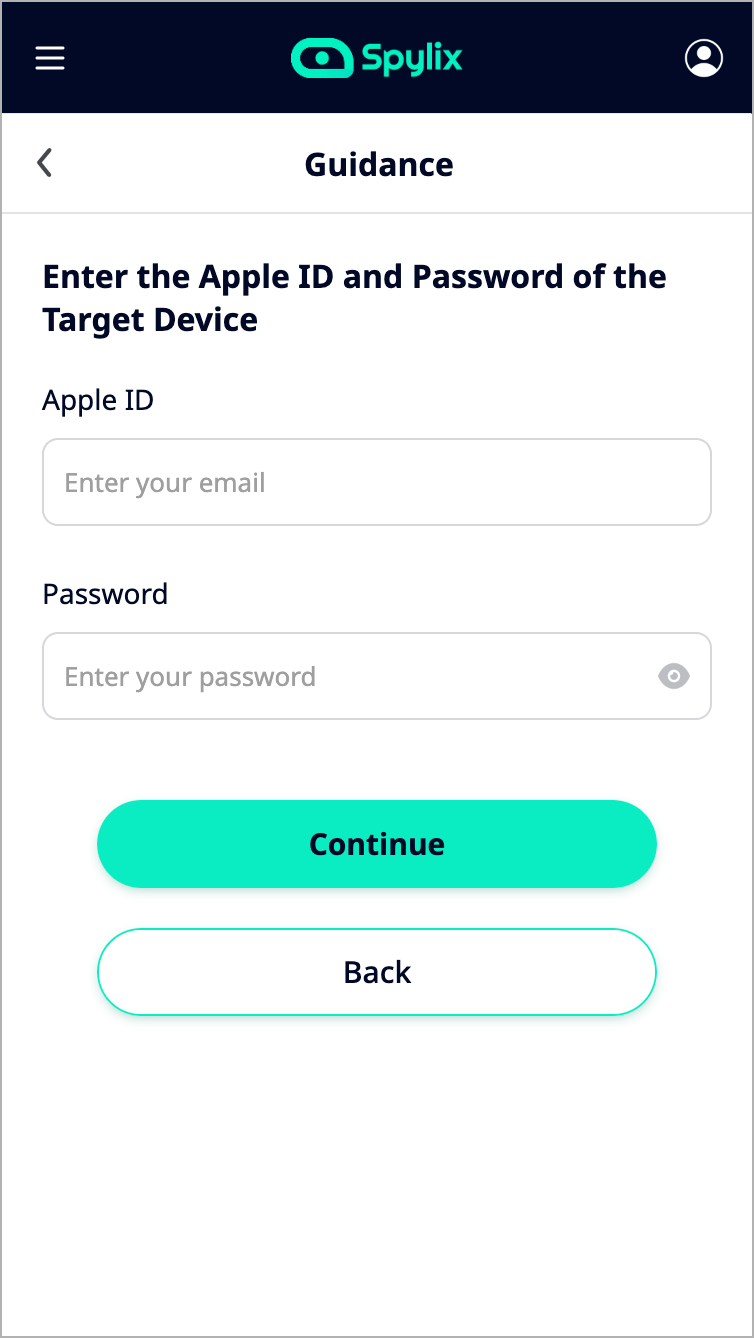 Step 3: Spy on His iPhone to Check the Affair
Finally, visit the online control panel before selecting any relevant feature to collect evidence of his cheating.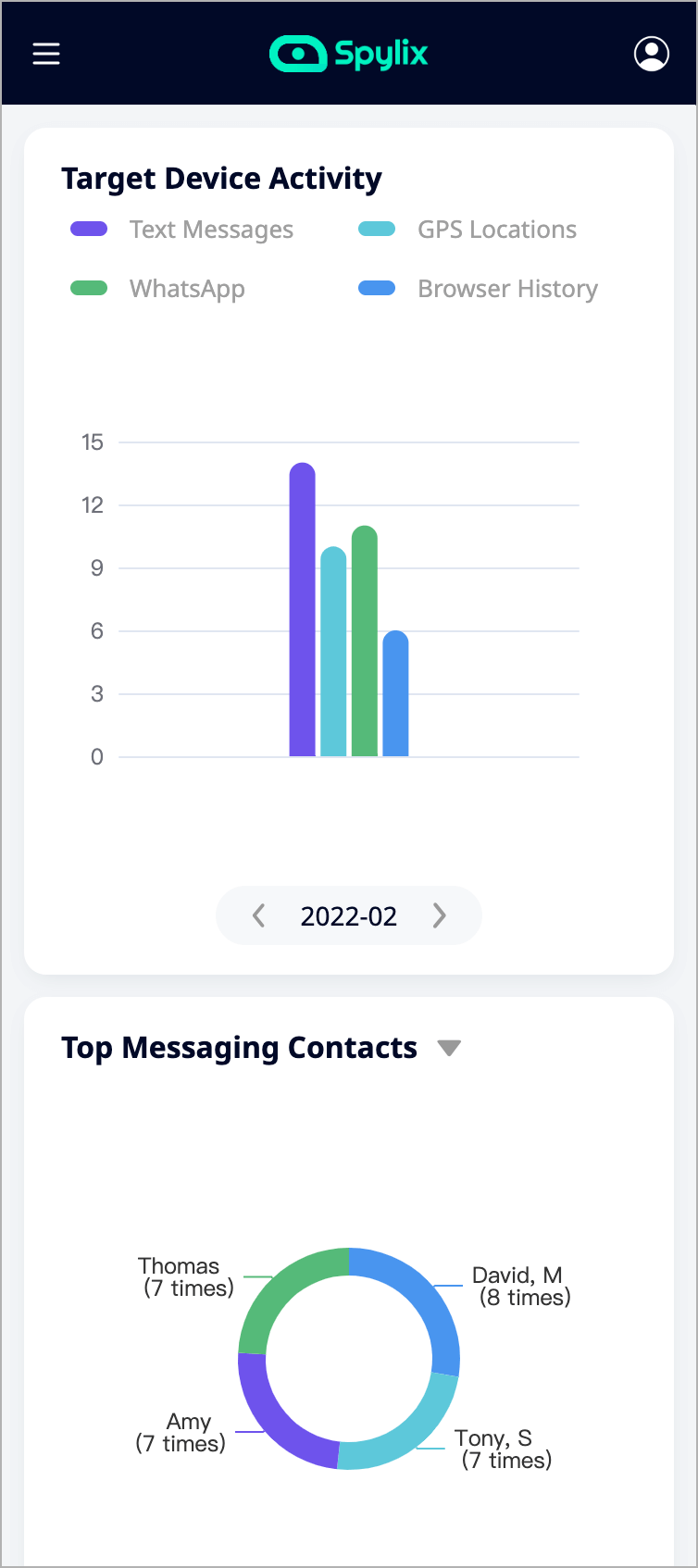 What Else Can Spylix Do?
One of the best features provided by Spylix is the Location Tracker, which helps you locate the husband whenever he's not at home. You can view the history of his past visits with a map view and timestamps.
Additionally, you can monitor keystrokes and do screen recording to check what he does on his phone.
Why Choose Spylix as The Best Phone Spying App?
Spylix should be your choice to catch the cheating husband due to the following reasons:
Fast and free sign-up free with budget-friendly pricing packages
Compatibility with all devices
Simple interface – catered to users with limited technical ability
Highly skilled customer support, which is available 24/7
Tip 3: FAQs about Cheating
Want to know more about better dealing with the painful experience of being cheated on? Follow these FAQs.
3.1 How does cheating affect a woman mentally?
Studies show that the healing process could take six weeks to two years. There is no definite time frame, as it is entirely up to the woman's ability to move on from betrayal.
3.2 Why is being cheated on so painful?
Being betrayed by someone you love is always painful, as such kind of action isn't expected from them.
3.3 How does being cheated on change you?
You might not be able to trust anyone else, halting your progress to form another meaningful relationship.
It could also affect your mental and physical health!
3.4 How do you hurt a cheater's feelings?
The best way to hurt a cheater's feelings is by acting unbothered by their actions. If you are unwilling to forgive their betrayal, it is wise to end the relationship, and move on. Seeing you happy would definitely hurt the cheater and it is the best way to get revenge.
Conclusion
This ends our thorough analysis of "My husband cheated, and I can't get over it"!
Understandably, moving on from such a level of betrayal can be difficult when so much time and emotions are invested.
With the tips in this post, we hope you can manage your way out of this setback and focus on the positives.
Still, if you do not know about his cheating and have a small suspicion, then use Spylix immediately to track his phone and find out the truth.