Whether bound by marriage or not, romantic relationships are a lifetime commitment. Time, money, mind, body, soul, everything is invested in it, allowing it to fully prosper.
However, the foundation can crumble instantly when it gets tainted with cheating or an affair.
So, if you are suspicious of your partner and want to learn how are most affairs discovered, then check out our article.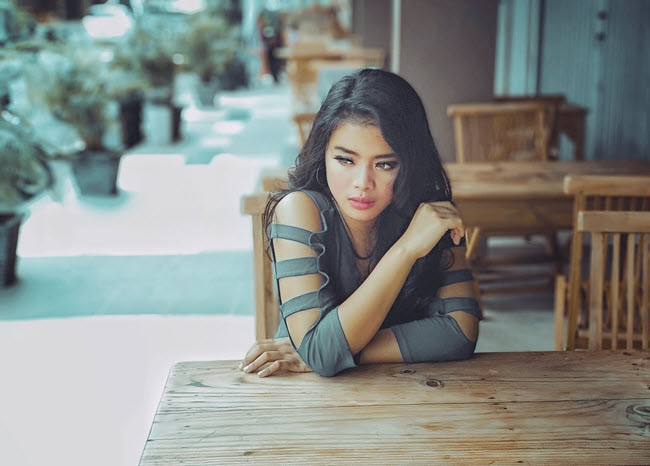 Q: What Percentage of Affairs Are Discovered?
Cheaters leave subtle clues and, if their partner looks hard enough, can easily determine their faithfulness to the relationship.
So, what percentage of affairs are discovered?
Per the website illicitEncounters, close to 63% of affairs get exposed at some time.
However, the cheaters become careless and get discovered in their third affairs, as according to research, only 11% of them got caught in their first and 12% during their second.
Part 1: How Do People Hide Affairs?
It is common knowledge that cheaters leave signs such as changes in routine and appearance that generally lead them to get caught having an affair. What if they are clever and understand that their partner or spouse would notice such things.
So, in order to hide their cheating, they will maintain the same schedule and pretend that it is business as usual. This consistency will keep a lid on their infidelity. Another thing they can do to avoid the affair getting caught is to shower the partner with extra attention, love, and gifts.
Modern cheating is done on social media via smartphones.
The cheater will aim to lock out their partner from not only their phone but also on social media accounts. They will try to delete any text, phone record, or email before it gets into the hand of their other half. Passwords will be changed, and they won't let anyone get near their phone.
They would appear innocent by opting for a new hobby to cover their tracks.
So upon the partner asking where they had been, they would reveal that they were out learning some skill from a friend, and that person would be their paramour or extra-dyadic partner.
In addition, the cheater may get a new phone to conduct their infidelity and hide their phone elsewhere to avoid any suspicion.
Part 2: How Are Most Affairs Discovered?
If you want to learn how most affairs are discovered, then follow this section!
We have highlighted the top four ways you can apply to find out the truth.
2.1 Their Changing Behaviors
A cheater's chickens eventually come home to roost. Their routine, mood, and behavior change become so evident that the partner calls them out for it.
As mentioned, they get caught with their hand in the cookie jar upon the third affair, as by that time, the unfaithful becomes a bit cocky and careless.
So, if you are suspicious, be on the lookout for how he has changed his appearance and schedule. Do they look extra chirpy or not? Check their clothes for unique smells/fragrances of their extra-dyadic partner!
Shortcomings
The cheater can easily keep the same routine and appearance to avoid the suspicion of an affair. So, you might remain clueless about his activities, and he might cheat right under your nose.
2.2 Check on Dating Sites
Your partner might be on dating sites (like Ashley Madison) to find other people to have an affair with.
It is a bit of a hassle, but once you create an account, you can search for his profile individually or get matched with them or their fake profile.
We recommend creating a fake ID, as this solution may easily backfire, resulting in them accusing you of cheating!
Shortcomings
This method generally doesn't reap good results. The cheating partner might set their profile in another location, using a pseudonym and a fake display picture.
Plus, it is time-consuming! Also, some dating sites do not offer the "search by username or email address" feature. So, you would have to wait a while and hope you get matched with the cheating partner for the best.
2.3 Check The Credit Cards
Cheaters habitually buy expensive gifts or items for their paramour and take them out for dates at fancy places to keep the flame of the affair burning.
It might ruin their financial record and leave them broke.
You can also check their credit card statements. Verify if they have purchased any high-end items recently, and ask them directly in case you find something.
Shortcomings
They might get a second credit card to hide their purchases from you! Moreover, it is still not a clear sign that your partner is having an affair.
2.4 Use A Spying App
Want to get definitive proof of your partner's affair? You can only find out the truth by snooping or looking through their phone.
However, it is not an easy process, and the chances of getting caught are significantly higher unless you employ a third-party spy app, such as Spylix, on their phone.
With such a solution, you won't have to access the phone whenever you want proof of cheating.
Simply log into your spy app account, and view the activity details on the remote control panel, which works on all modern web browsers.
Do not worry about compatibility issues, as Spylix works on all active iPhone and Android devices without asking for root or jailbreak.
Key Features of Spylix Phone Spying App
Using the Spylix app, you can track your partner's location.
Check their whereabouts, and call them to enquire where they are! In case they lie about their location, you can bring the affair factor into play. You can also add that area to the geo-fencing feature to receive alerts if they ever visit there again.
The SMS and call logs tracker lets you know who texted or called your partner.
Specifics, such as name, number, email address, display picture, and timestamps, are accessible with this feature.
Most of the cheating is now conducted on social media platforms that are completely difficult to crack.
However, with Spylix, you can easily view the target user's chat on all the popular networks, including WhatsApp, Snapchat, Instagram, Messenger, Telegram, Kik, LINE, Viber, Tinder, etc.
How Do Most Affairs Get Caught Out?
In just two minutes, you can make a Spylix account and enable the tracker on the cheater's phone before accessing the dashboard to catch the affair.
Android spying requires app installation, which is easy and undetectable. Conversely, iPhone tracking doesn't need any app installation, just enter the iCloud account information, and you are all set.
Follow the steps below for details!
Catch The Affair by Spying on The Android Device
Step 1: Set Up Your Free Spylix Account
On the official website, make your free account. Just enter a valid email address.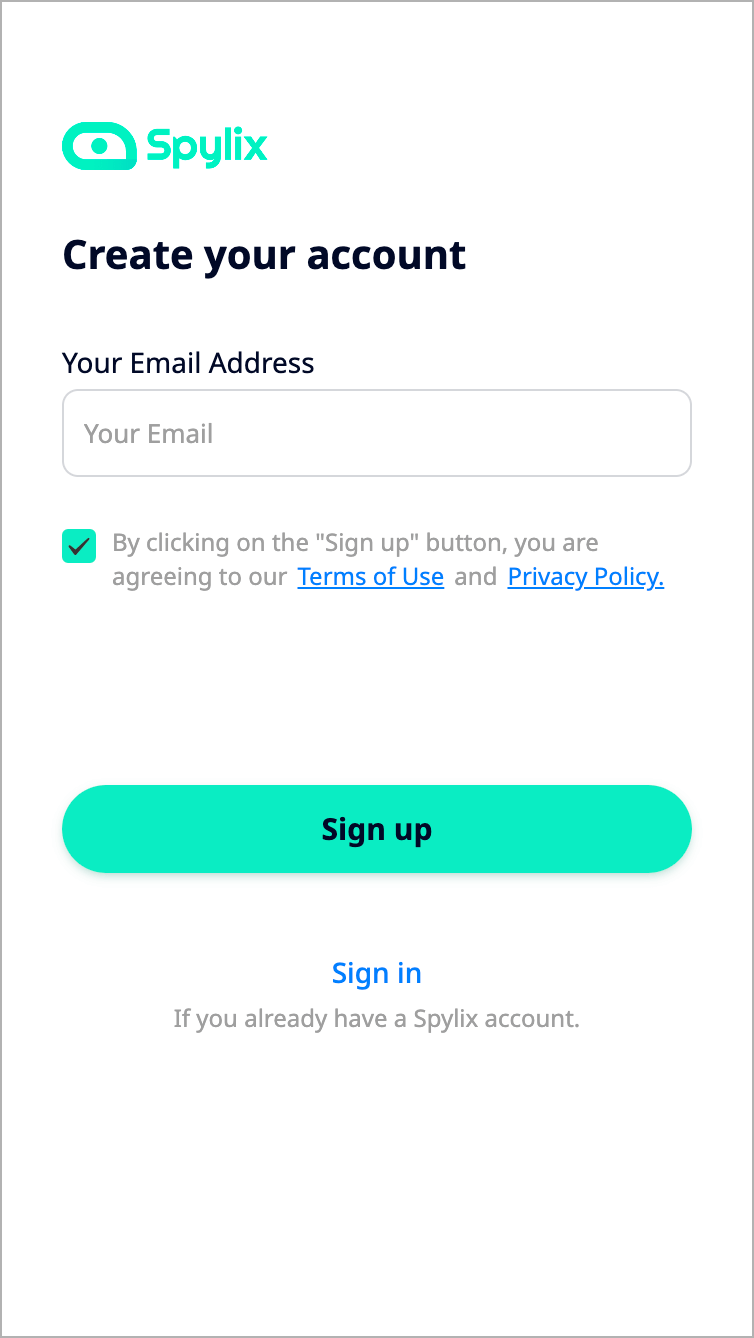 Step 2: Install The App
Apply the instructions on screen to learn how to install the Spylix app on the cheater's phone to enable the stealth mode.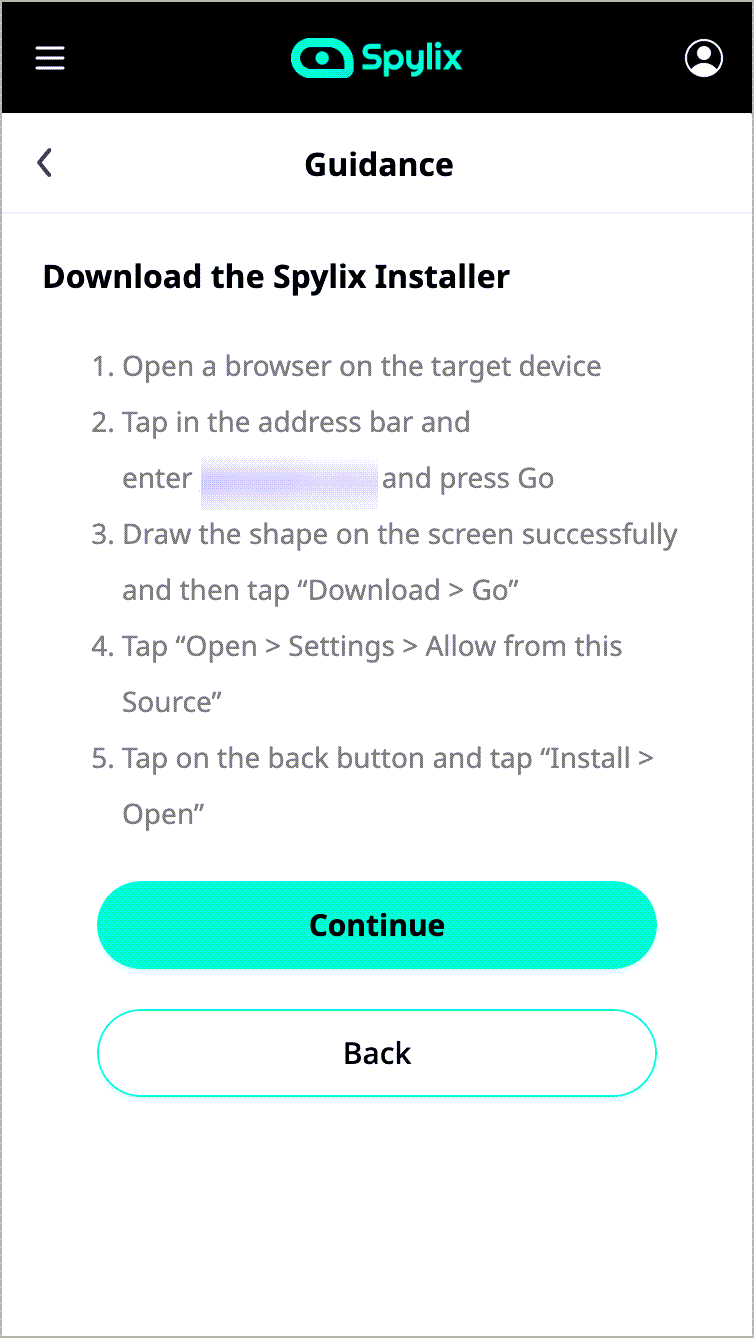 Step 3: Catch The Affair by Spying on Their Android Phone
Launch the web-based control panel. Tap any feature on the list to get updates in real time.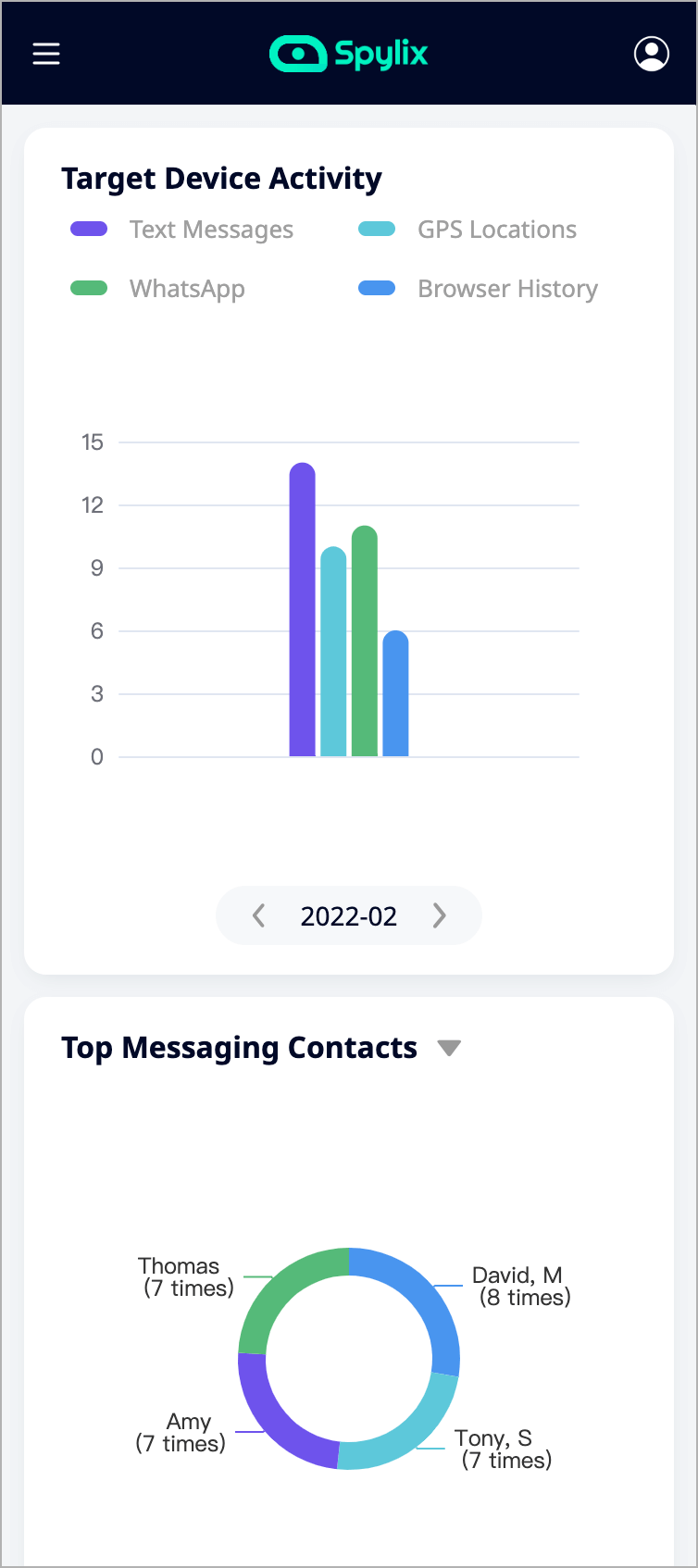 Catch The Affair by Spying on The iPhone
Step 1: Create a New Spylix Account
Start by visiting the Spylix website. There, click on the Sign Up Free button, and enter a valid email address to set up your new account.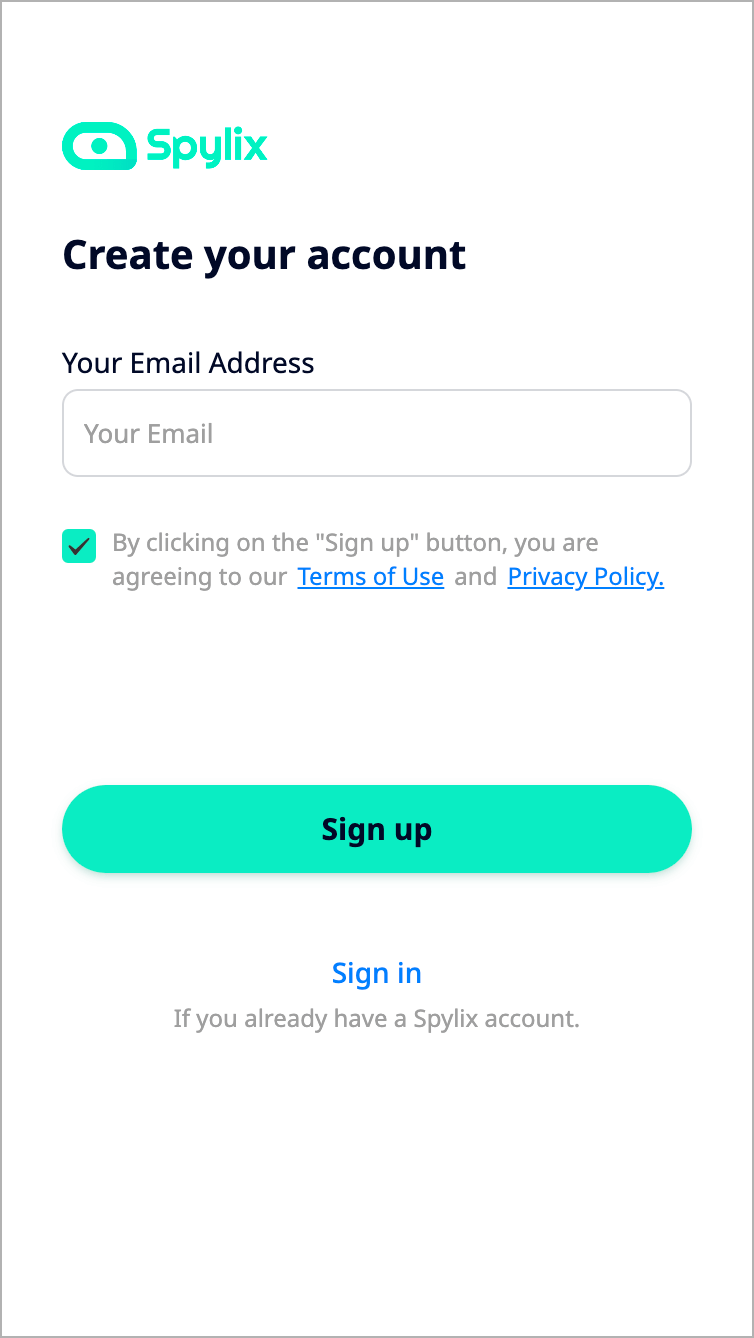 Step 2: Enter iCloud Account Information
Next, share your partner's Apple ID and password(iCloud credentials) to verify their iOS device remotely.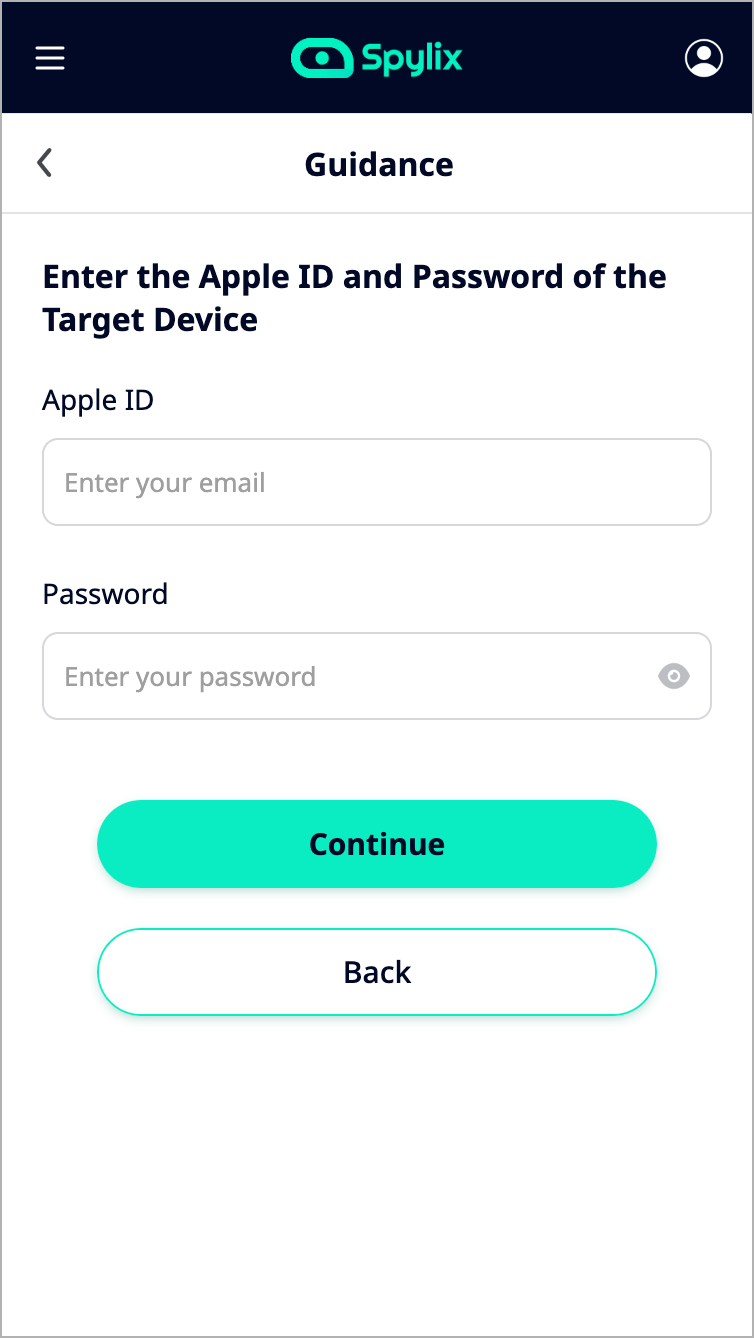 Step 3: Catch The Affair by Spying on Their iPhone/iPad
Access the dashboard. Choose any feature on the list to track the evidence of an affair.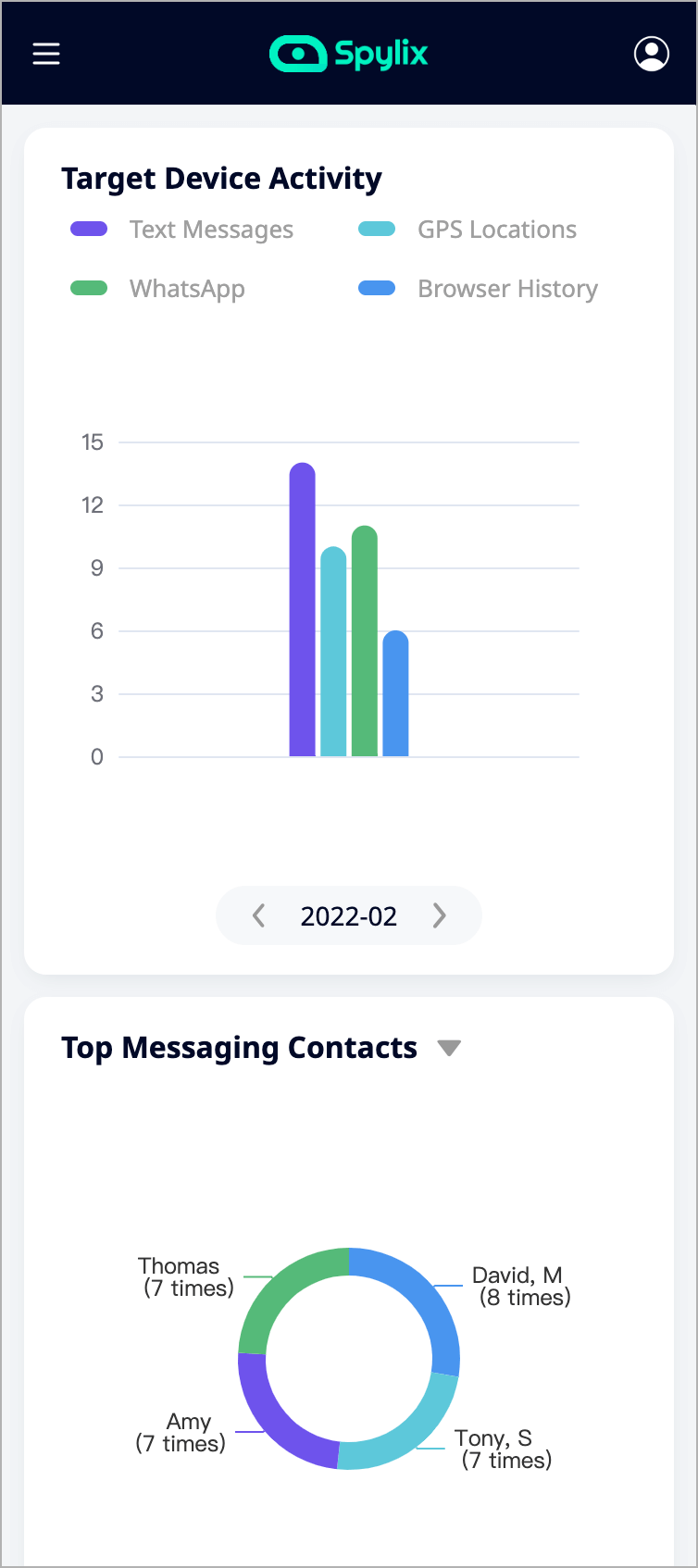 What Else Can Spylix Do?
You can do the following with Spylix as well:
Track the cheater's browsing history
Track what types of apps are available on his phone
Block apps and websites remotely
Track the photos and videos stored on their device
Enable the screen recorder to keep tabs on all their device activities
Why Choose Spylix as The Best Phone Spying App?
Spylix is a cost-effective service that offers high-end features at a reasonable price. Moreover, it has excellent customer support service, available 24/7.
Furthermore, the platform is secure, and the data shared on the control panel is only for the account holder's eyes (no one else can access it).
Part 3: Top 12 Questions That People Ask Frequently
Still a bit curious about cheating and why people do such a thing?
Check out these FAQs!
3.1 How common is cheating?
According to studies, 23% of men in relationships cheat, compared to 12% of women.
3.2 What time of day do most affairs happen?
It generally depends on the person having an affair!
However, most affairs occur during the daytime when everyone assumes they are at work, providing enough opportunity for infidelity.
3.3 What month do most affairs happen?
There is no specific month to start having an affair.
Still, the fall season is the most common, with more than 30% of people admitting to initiating cheating in September.
3.4 How do most affairs start?
Most affairs start with a conversation.
When interests align, this can not only lead to friendships but also to affairs.
3.5 At what age do most affairs start?
According to the research, people first have an affair from 19 to 29.
3.6 What age group has the most affairs?
Surprisingly, men above 60 have the highest percentage of committing adultery in a relationship.
3.7 What percentage of cheaters will cheat again?
Per the studies, 45% of people who first cheated in a relationship proceeded with it at a later stage of their lives.
3.8 Why do cheaters want to get caught?
It is because they feel guilty for hurting their partners.
Most cheaters do not intend to harm their other half; it is generally an act to cope with their addiction and mental health issues.
3.9 How do men feel when caught cheating?
Men can act in different ways upon getting caught. They might straight out confess and apologize to their partner.
On the other hand, they might double down on their actions by being unapologetic and indifferent.
3.10 Who is prone to affairs?
People who feel lonely in a relationship are prone to having an affair. Similarly, narcissists and sociopaths can cheat on their partners.
3.11 How do cheaters secretly communicate?
Cheaters communicate secretly via social media apps like Snapchat, WhatsApp, etc.
3.12 How many affairs actually last?
More than 50% of affairs only last between a month and a year. Only 30% go on for more than 15 months.
Conclusion
Now you fully understand how are most affairs discovered!
Just follow the trail of subtle signs your partner leaves behind, and you'll know for sure how faithful he has been in the relationship.
However, if you are unsure about it, opt for Spylix to gather solid proof of their infidelity.