Are you suspicious that your husband is a cheater and had an affair with someone close to you, like a colleague or best friend?
If so, you might be worried about the future of your relationship with the person you once loved. This revelation could be devastating for any normal person.
So, what should you do after that? Well, follow this guide as we will discuss all the signs your husband is cheating, the reasons, and how to catch him!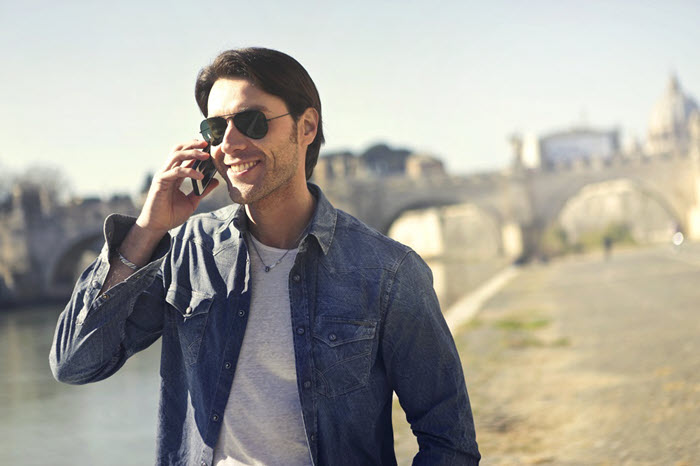 Part 1: 15 Signs That Your Husband is Cheating
Here you will learn the signs your husband isn't in love with you anymore, which could lead him to cheat on you, potentially; ruining the relationship!
1.1 10 Physical Signs That Your Husband is a Cheater
Are you suspecting that your husband might be cheating on you? If you think your partner might be unfaithful, looking out for physical signs of infidelity is essential.
Here are some examples of what to look for:
New Interests or Hobbies

If your husband suddenly expresses interest in a new hobby that he's never been interested in, it could be a sign that he's cheating on you.

Suppose you've asked him to do something with you that he's now suddenly interested in, and he said no before.

In that case, it clearly indicates that there's someone else in his life, and he is showing interest in things the supposed mistress likes, creating intimacy between them and pushing you away.

Spending Money Irregularly

If you have a combined checking account with your husband and suddenly notice unexpected expenses, it is a sign that he could be cheating. Check out what type of items he is purchasing. If the items are relevant to a female and your husband hasn't given them to you, then the signs are clear!

He Has Changed His Phone and Email Password

A whole lot of infidelity is committed on social media apps or via texts. So, naturally, if your husband is a cheater, he would change the password and screen lock to prevent you from getting to the bottom of the truth.

No Sexual Interest in You

Lack of physical intimacy destroys a relationship. If your spouse seeks reasons to avoid getting intimate with you, he is fulfilling his desires elsewhere.

He Remains Unreachable

During the good days of your relationship, your husband sought ways to leave the office early to spend time with you, but now it isn't the case anymore! Well, he might be sharing that time with his mistress, resulting in him coming home late.

He Has Changed or Upgraded His Appearance

If you notice your partner making changes in their appearance, it could signify that they're being unfaithful. The change in look or grooming could relate to dressing nicely, putting on cologne, and more. This obviously means they're trying to impress someone else, if not you.

His Car is Cleaner

If you have never known your husband to be into cleanliness, and all of a sudden, you see that his car is much cleaner than usual, we are afraid he's cheating. Why? Most affairs are carried out in a car, or he could be trying out things to court his mistress.

He Fights With You a Lot Now

One of the most prominent signs of a cheating husband is that he'll look for ways to pick a fight with you over minor issues. Such a change in behavior means he is looking for ways to get out of the relationship before you find out that he has committed unfaithfulness.

He Starts Gaslighting You Over the Discussion of Cheating

If you catch your partner in the act or even if you just have a sneaking suspicion that something isn't right, it's important to confront them about it rather than bottle everything up until you eventually explode.

From my experience, any time a partner is cheating or feels guilty about something, the biggest tell-tale sign is when he gets defensive and tries to turn the tables on you by making accusations of his own.

If this happens, it's a pretty terrible sign, and more often than not, it means he's trying to hide something.

He Stops Talking About the Together-Future

Discussing the challenges and rewards of the future is the highlight of an intimate relationship. So, if your husband has stopped talking about such things when you know that this has been his favorite topic for a long time, something is up!
1.2 5 Indirect Signs of a Cheating Husband
Besides the evident physical indicators, some indirect or subtle signs could point out that your husband is cheating and trying to hide it.
We have listed them here:
He has changed his overall behavior.
He doesn't look you in the eye.
He's being less affectionate.
He withdraws from family and close friends.
He changes the topic of discussion that could point to relationship or cheating.
Part 2: Top 10 Cheating Husband Quotes
Here are some quotes related to a cheating husband:
"You didn't just cheat on me; you cheated on us. You didn't just break my heart; you broke everything."
"I'm not upset that you lied to me; I'm upset that I can't believe you from now on."
"Cheating on your wife is more profound than people realize. It destroys her outlook on love, future relationships, and her peace within herself."
"No woman could love a cheater and not pay the price for it."
"Infidelity has absolutely nothing to do with love. It has to do with emptiness or a now bankrupt coping mechanism."
"The worst kind of hurt is betrayal because it means someone was willing to hurt you just to make themselves feel better."
"If you succeed in cheating someone, don't think that the person is a fool. Realize that the person trusted you much more than you deserved."
"One lie has the power to tarnish a thousand truths."
"By a lie, a man… annihilates his dignity as a man."
"In a marriage, in any long-term relationship, do not bother with lying. There's no time for that. If you have any secret life, it will haunt you."
Part 3: Why is Your Husband Cheating?
What are the factors that lead to your husband becoming a cheat? Marital infidelity can be caused by several factors, with or without individual or marital risk factors.
We have shared my thoughts in this section:
If your husband feels like he's being neglected or undervalued, it can lead to infidelity. When both partners work, women often end up doing most of the housework and childcare.
In this case, the affair can make the person feel their worth is being validated. However, on the flip side, feeling neglected may be more related to unrealistic expectations of a partner than actual neglect.
No Thrill in the Marital Relationship
According to a recent study, men looking for the thrill of the chase and the excitement of newfound love are more likely to cheat. So, if your marriage has become dull, it could very well have pushed your spouse over to cheat.
Dissatisfaction in marriage is, unfortunately, more common than we'd like to admit. Emotional and sexual dissatisfaction are two main reasons couples may grow apart and eventually divorce or, worse, be cheated upon.
Part 4: Husband is a Cheater? How to Find out
So, how to tell if your husband is cheating or not? Follow this segment to learn about the best solution that caters to your anonymity and provides accurate details.
Use an All-in-One Spy App
To catch a cheating spouse, you can simply add a simple spying app called Spylix on your Android or iOS device. The app will give you solid proof of his infidelity by enabling you to remotely access his text messages, call log, contact list, and social media activities.
Spylix is easy to use and offers precise data, leaving no room for suspicion. Want to know what else the handy cell phone tracker has to offer?
Continue reading!
Key Features of the Spylix Spy App
Spylix application for Android and iPhone offers the following utility to its user:
GPS Tracking
SMS Monitoring
Browsing History
Spying on 17 popular social media apps
Screen Recording
Access to Media files, such as photos, videos, and voice notes on the target phone
How to Tell Whether Your Husband is a Cheater or Not via Spylix
Here is how you can install or add Spylix on your husband's phone to conclude whether he has been unfaithful to you or not!
Spylix for Android
Step 1: Make a New Account
Sign Up from Spylix's official webpage for free by just providing your email address.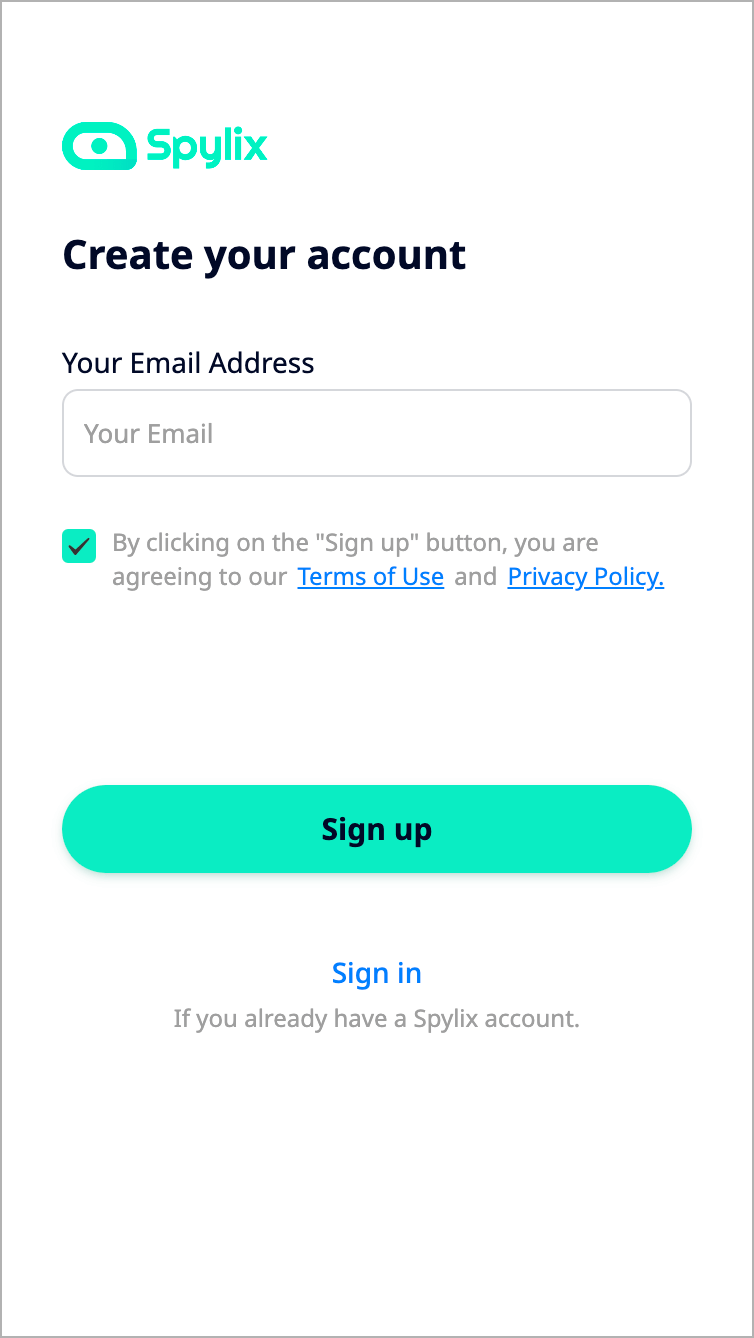 Step 2: Set up the Phone Tracker
Follow the onscreen instructions to install the dedicated app on your husband's Android device. Tap "Continue."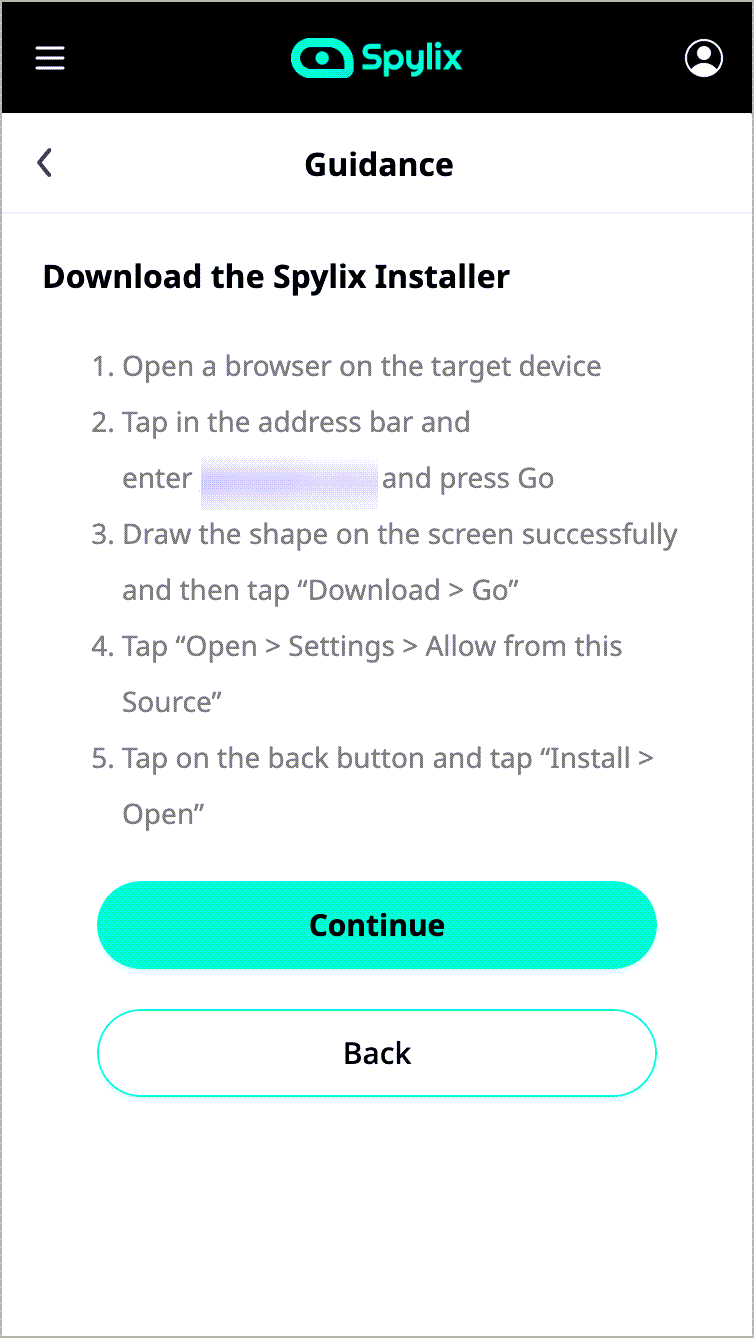 Step 3: Check Husband's Phone with Spylix
Now, access Spylix's dashboard, and tap the "General Features" option to view his chat history. You can also check his real-time location and other activities here.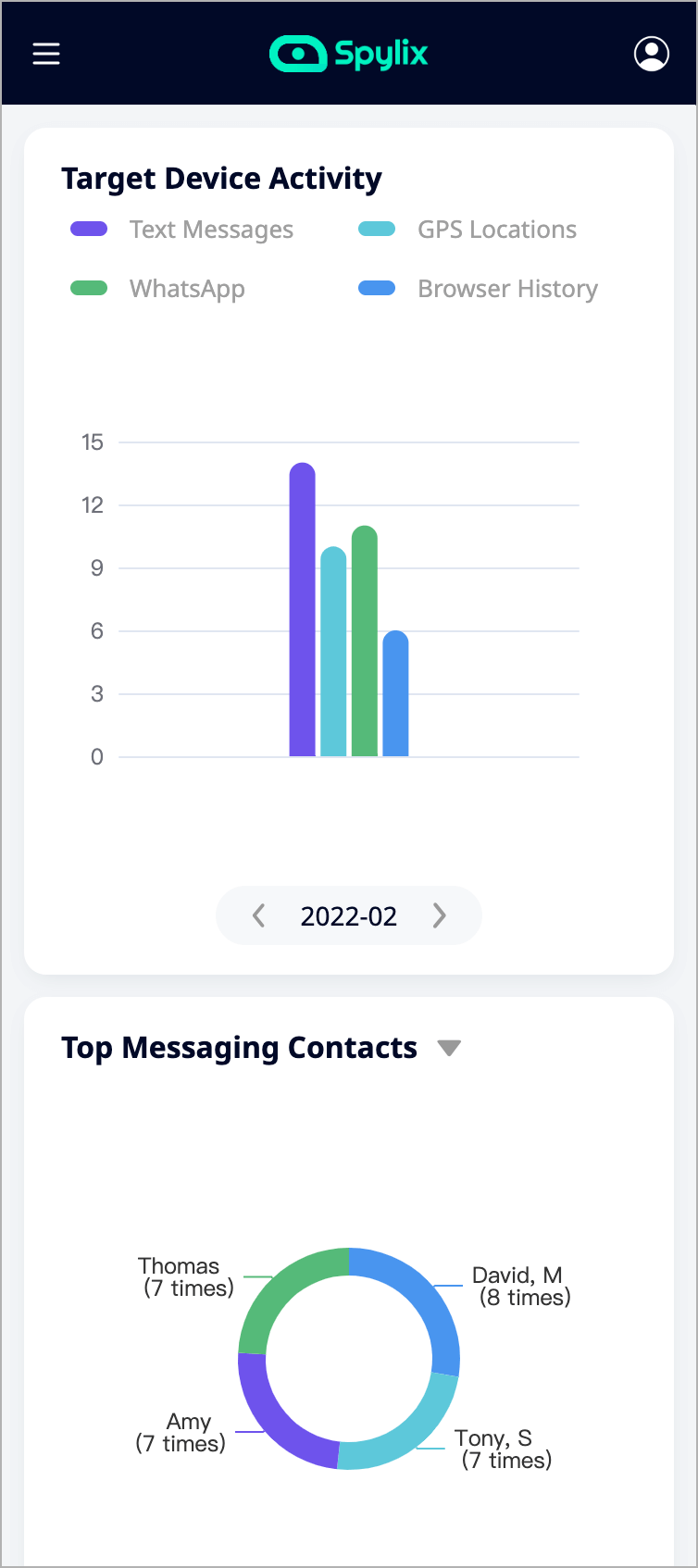 Spylix for iPhone
Step 1: Create an Account
Sign Up on Spylix using an email address and adding a strong password.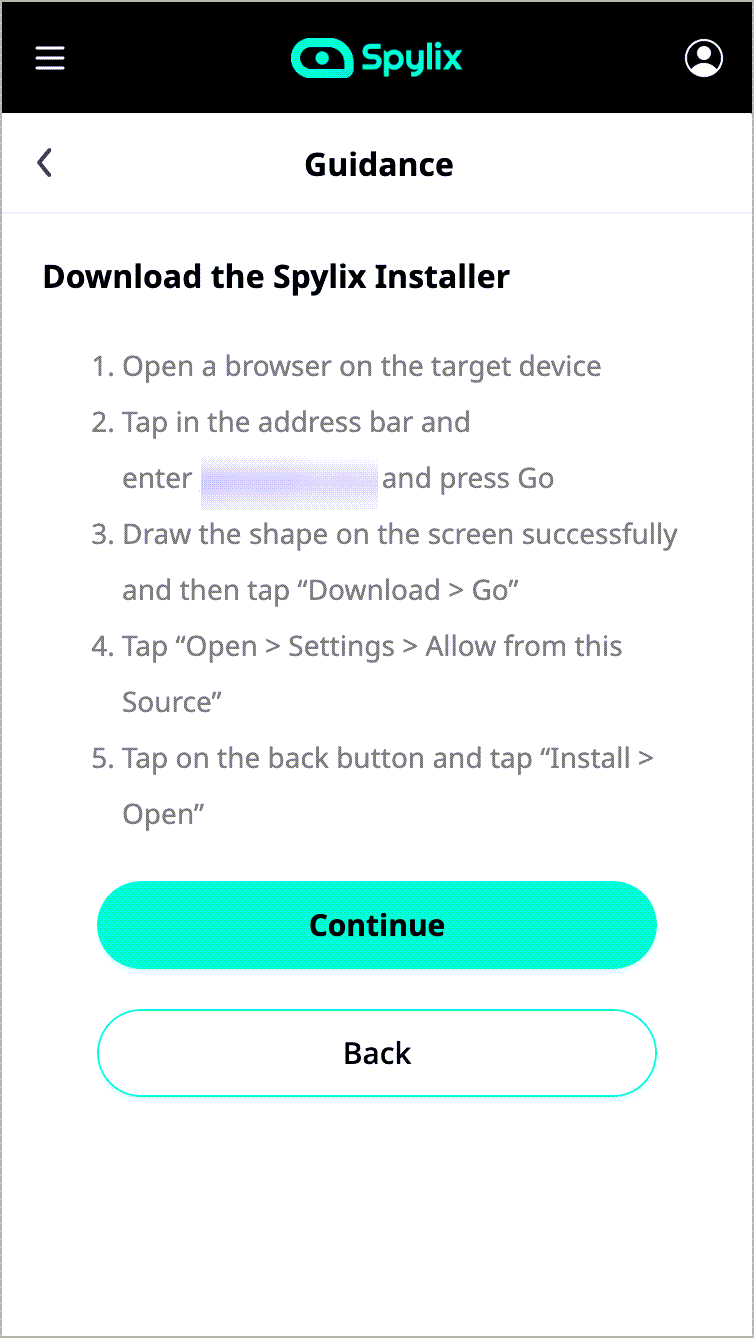 Step 2: Give iCloud Login Details
Share your husband's iCloud account information on Spylix before tapping "Continue."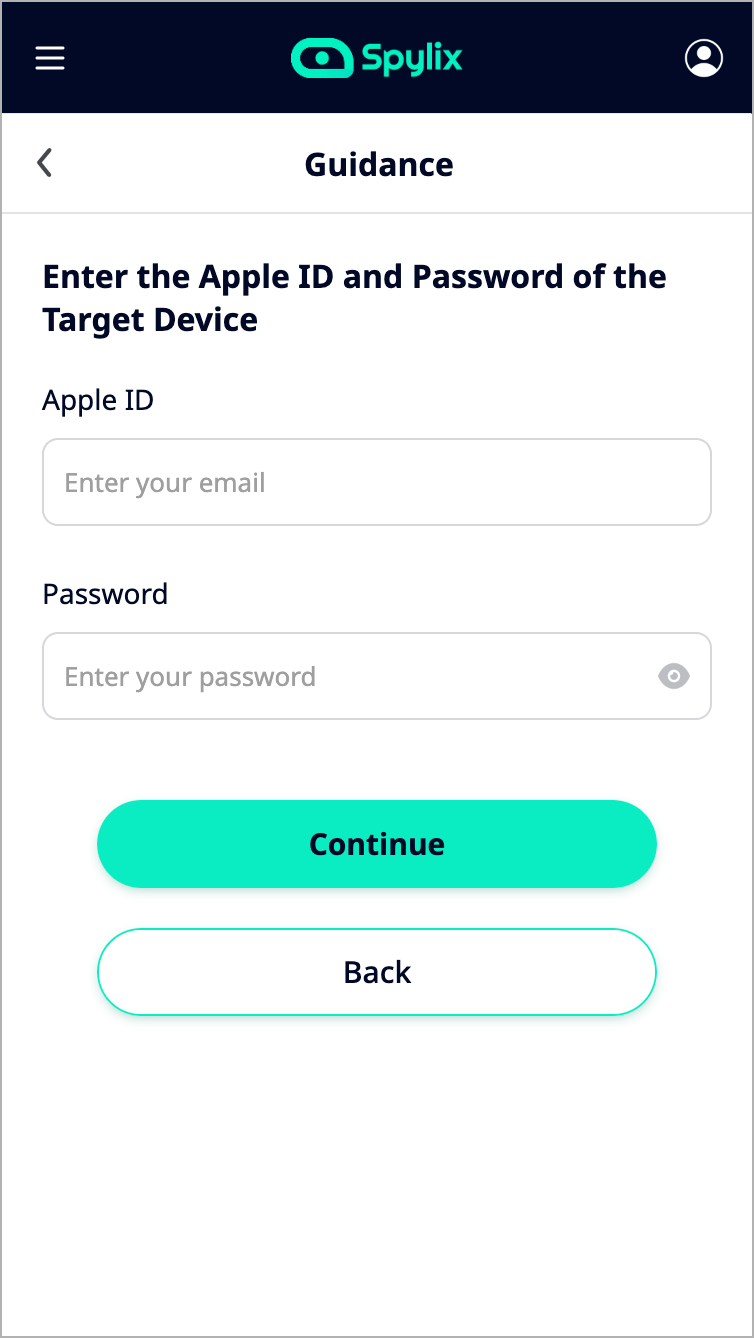 Step 3: Track Your Husband
Open Spylix's control panel and tap "General Features" to view the chat history, location details, and more in real-time.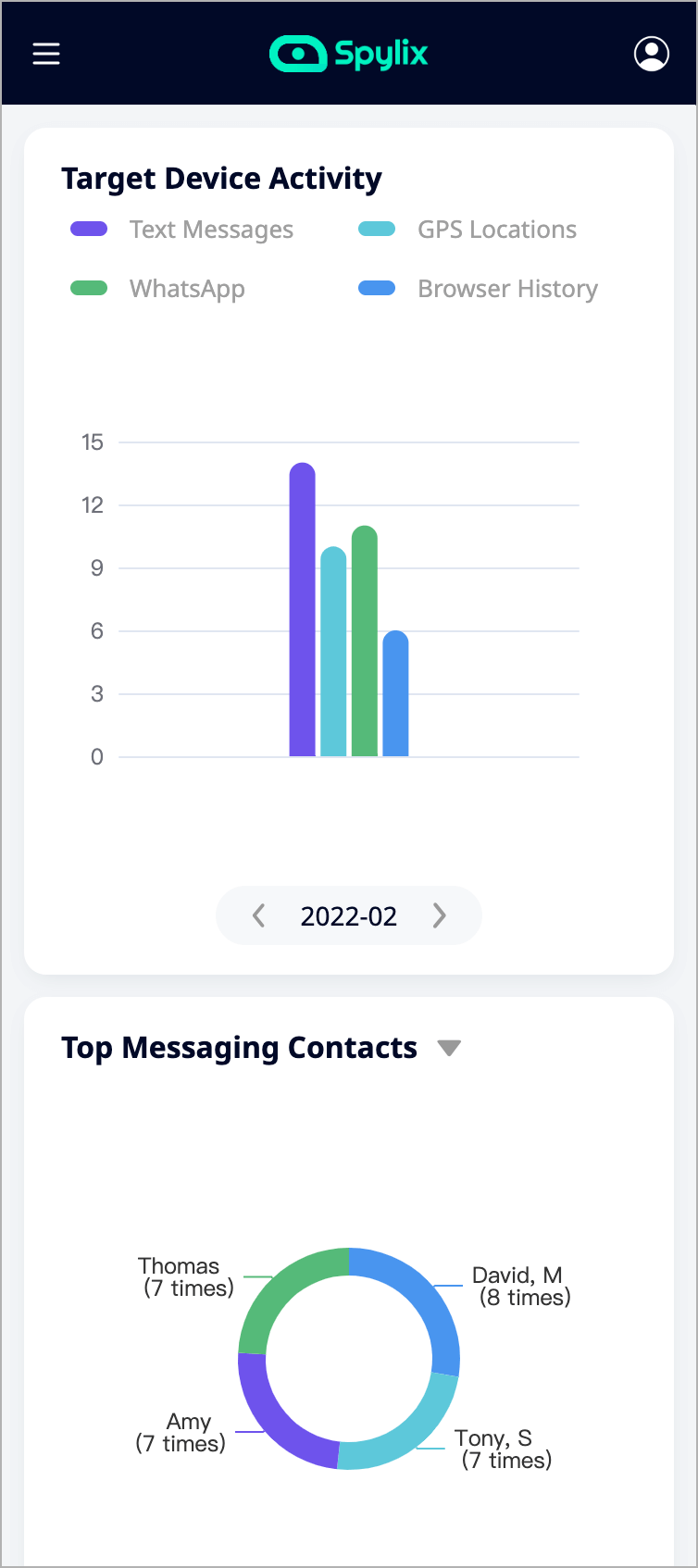 Why Choose Spylix as The Best Spy App?
The best thing about Spylix is that it doesn't require constant access to your partner's mobile device.
Once the app is installed(Android) or you have provided the iCloud details, you can keep monitoring it from a distance through your own dashboard.
Also, some spying apps require you to root or jailbreak the target phone to access social media chats. It is not the case with Spylix, as it provides all features to gather proof against a cheating husband instantly.
Part 5: How Do You Treat Your Husband Who is a Cheater?
Now you know with proof that your husband had been unfaithful to you! So, what should be the next step? How to treat a cheating husband?
The essential thing is to remain calm and not make decisions in haste. Still, accepting your emotions is vital, as it is natural to be angry, confused, or plainly shocked.
Moreover, if you have children, you should keep in mind their mental health, as a sudden breaking up of their parent's marriage can bring life-lasting impacts.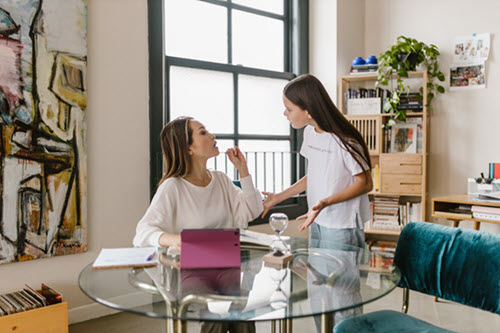 Also, we suggest avoiding the blaming game, as it will do more harm than good. However, you should definitely confront your husband about what he has done!
Finally, in case you intend to save your marriage, we recommend seeking the help of a counselor. The expert will allow you to look into matters you had hoped never to bring up.
Part 6: FAQs on The "Husband is a Cheater" Topic
Follow this section to learn more about what should be done if you suspect your husband is cheating!
6.1 Can a marriage survive a cheating husband?
If there are still feelings among both partners and the husband is guilt-ridden about what happened, marriage might survive infidelity.
6.2 Should you divorce if your husband cheats?
If you are willing to forgive your cheating husband, divorce is the only way out. If you think the incident happened under a moment of weakness and your husband is still the same man you fell in love with, you can talk with him and sort out your problems.
6.3 How does a husband feel after cheating on his wife?
The husband might feel remorseful if he still loves his wife. Otherwise, he would act aggressively and unapologetic for the action.
6.4 How do I stop overthinking after being cheated on by my husband?
Seek counseling, spend more time with your family and friends, have a sleepover with your girlfriends, and, most importantly, exercise!
6.5 Can a relationship go back to normal after a husband has cheated?
It takes time to heal, but if you and your husband are committed to one another, things can return to normal. But it requires a lot of work!
Conclusion
Now you know all the tips on learning whether your husband is a cheater or not! If the signs are not obvious, you can simply get the assistance of Spylix to gather definitive proof against him. Also, it is crucial to tackle the issue wisely in case you learn about his infidelity.