The moment you discover that your husband has betrayed your trust by cheating is among the most heart-wrenching experiences you can face in a marriage.
You may find yourself questioning everything you thought you knew - your love for each other, your trust in him, your belief in your wedding vows, and even who he really is as a person and a partner. It can feel like everything was just a huge lie.
So, if you wish to know how to treat a cheating husband or how to deal with a cheating husband, check out this guide.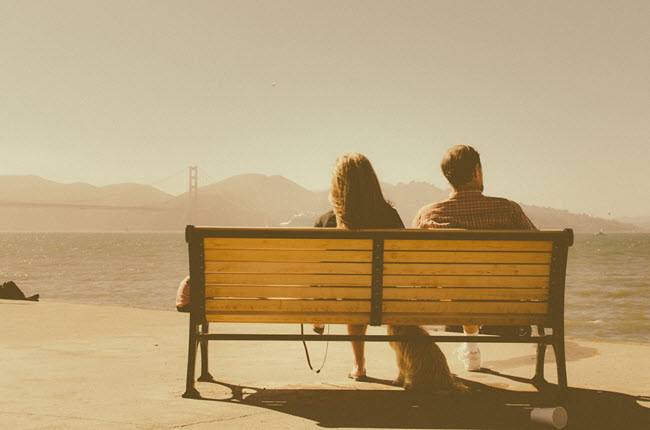 Part 1: Why Do Husbands Cheat?
You may wonder, you were in a loving relationship, and you both were happy, but why did the husband cheat despite everything?
We have the answers for you here!
1.1 Why do husbands cheat?
Why do husbands cheat?
Check out the following reasons or potential triggers:
Unmet needs, either emotional or physical
A desire for novelty or variety
Revenge or anger drives them to act out
Absence of love or commitment in their current relationship
Struggles with low self-esteem
1.2 Why do cheating husbands stay married?
There could be several factors why do cheating husbands stay married!
Financial restitution might be at the top of the list!
Your husband simply won't be able to pay up the alimony and child support after the divorce. They might stop having an affair or try to hide it for as long as possible.
Another reason is their over-dependency on their spouse!
If you have been married for a long while, your husband might be too attached to you and not want to move on from you. They could consider cheating as a one-time thing and remain remorseful of their action.
Part 2: 10 Signs Your Husband Is Cheating
It is vital that you notice the signs your husband is cheating with another man or woman!
We have highlighted the top 10 ones that are pretty much common in every cheating husband!
2.1 5 Signs Your Husband is Cheating With Another Woman
If you notice these signs in your husband, he's definitely having an affair!
Overcompensating with Alpha Male Traits

If your husband suddenly starts projecting exaggerated alpha male characteristics, it might be his way of compensating for feelings of inadequacy. This could be a sign of adultery.

Change in Personal Style

A sudden change in his dressing style, especially if he starts dressing younger, might reflect his new habits or an attempt to impress someone else.

Constant Criticism

A husband who's cheating might become overly critical of everything you do as a way to justify his infidelity to himself.

Manipulative Behavior

A cheating husband might use emotional manipulation, playing on your weaknesses and even making you doubt your memory of events. He might go as far as blaming his infidelity on your perceived flaws.

Addicted to Cheating

If your husband seems hooked on cheating, he might display emotional volatility and go to great lengths to conceal his affairs. His behavior might mirror that of an addict, with spending habits and personal appearance changes.
2.2 5 Signs Your Husband is Cheating With Another Man
It doesn't matter what your husband's sexual orientation is! They will possess the same attributes for cheating.
Picking Fights

If he's always ready to start a quarrel, it might be a way to shift the blame onto you and distance himself. This can be a sign that he's having an affair.

Depression or Emotional Struggles

A sudden bout of depression isn't a surefire sign of cheating. Still, it might indicate that he's guilty of his actions. A generally irritable or frustrated demeanor might indicate his internal conflict.

Absentmindedness

A cheating husband might seem distracted and uninterested in your shared activities. It could signify infidelity if he's often absent-minded and you're no longer a priority.

Frequent Feelings of Guilt

He might be burdened by guilt, constantly apologizing even when it's unnecessary and showering you with gifts to make amends.

Uneasy Atmosphere

Suppose your husband is frequently tense and awkward around you. In that case, it might indicate that he's uncomfortable with his actions and is trying to hide something.
Part 3: How to Tell If Your Husband is Lying about Cheating?
The most apparent sign is them lying to your face when you ask them whether they had been faithful to you!
Similarly, it is standard that the majority of cheating occurs on the smartphone!
If your husband is constantly on their phone and giggles every time they receive a text, and does not respond to your query(e.g., what was funny?), or is reluctant to share anything related to it, then he's hiding something, and it could be his affair with another woman or man!
Part 4: How to Catch Your Husband Cheating?
We recommend not confronting the husband or accusing him of cheating just because you notice a change in his behavior. Wait a while, collect some data, and then drop the load of proof on him.
We understand it is a pretty slow and time-consuming process, but you can easily make it speedy by enabling a spy app, such as Spylix, on their phone.
Just a single day of phone monitoring will let you find definite proof that he's having an affair!
This app is easy to use, offers real-time data on an intuitive control panel, and is compatible with almost every Android or iOS device.
Key Features of Spylix Phone Spying App
With Spylix, you can keep track of your husband's text messages(also the deleted ones), who the sender or receiver was, and at what time the texts were exchanged.
Moreover, the call logs tracker helps you find out who called your husband, the call's status, and access to their name/number.
The app also lets you spy on the husband's social media activities on all the popular platforms, including Snapchat, Skype, Telegram, WhatsApp, Instagram, Messenger, Tinder, etc.
What Else Can Spylix Do?
You can also learn what apps your husband has installed on his phone. If you find a dating app, you can add it to your proof list. In addition, the app lets you restrict such apps and their URLs remotely without the husband noticing.
With the spy app, you can track their location, set geofencing alerts, and keep tabs on their keystrokes.
Additional features, such as a screen recorder, photos, and video spy, can assist in landing definite evidence.
How Do You Know If Your Husband Is Cheating?
iOS spying requires no app installation, and for Android, you need an app to track your husband, but it is impossible to detect.
Learn the steps for installation here:
Catch The Husband's iPhone
Step 1: Create a Free Account
Head over to the Spylix website, and click the Sign Up Free option. Next, enter your email address and make your new account for free.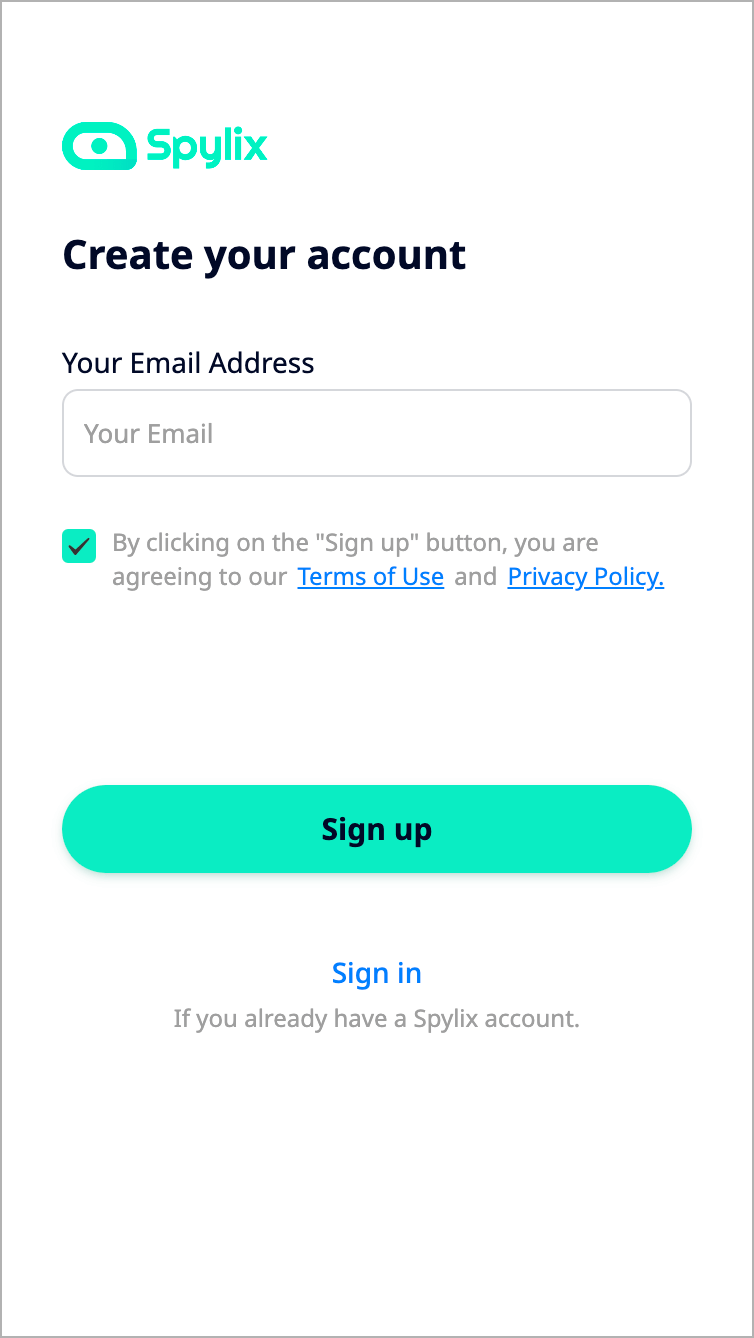 Step 2: Share The iCloud Details
Enter your husband's iCloud credentials on his iPhone/iPad to verify the ownership and access the backup data.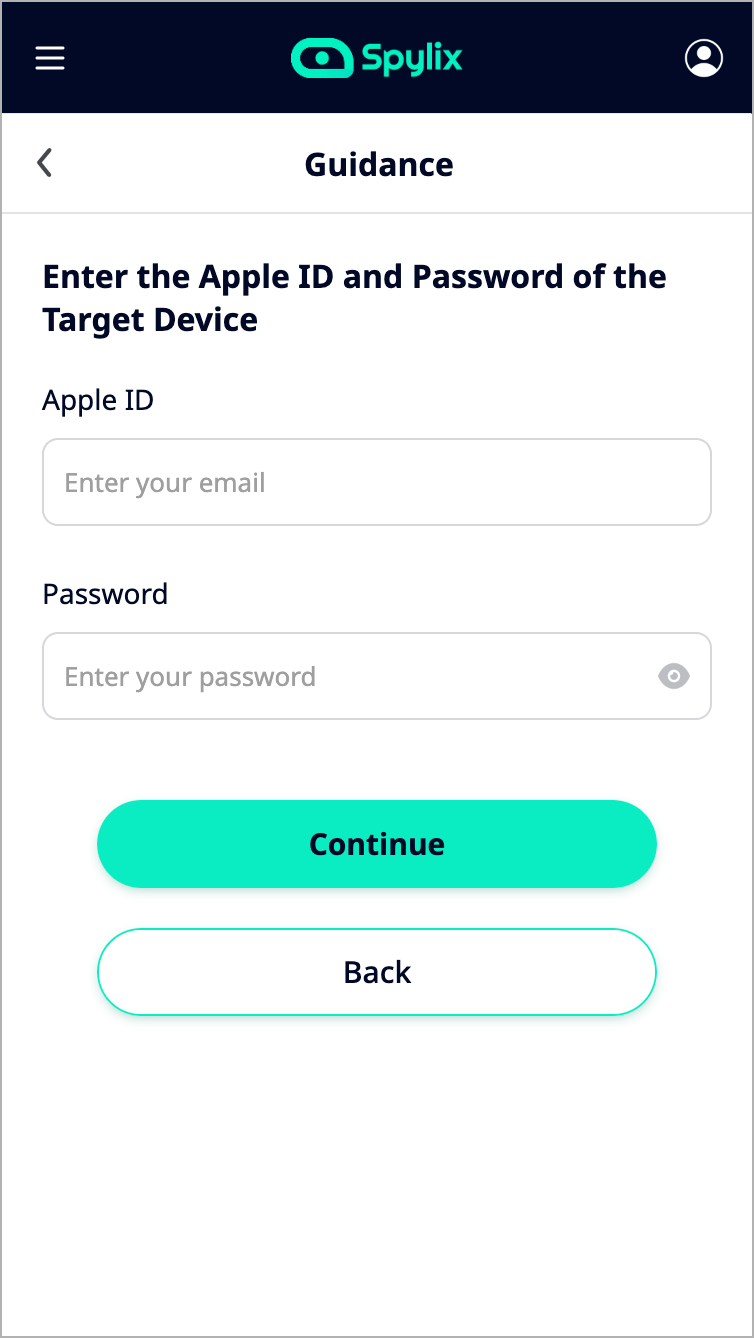 Step 3: Catch The Cheating Husband's iPhone
Access the online control panel, and select the relevant feature to collect evidence of cheating.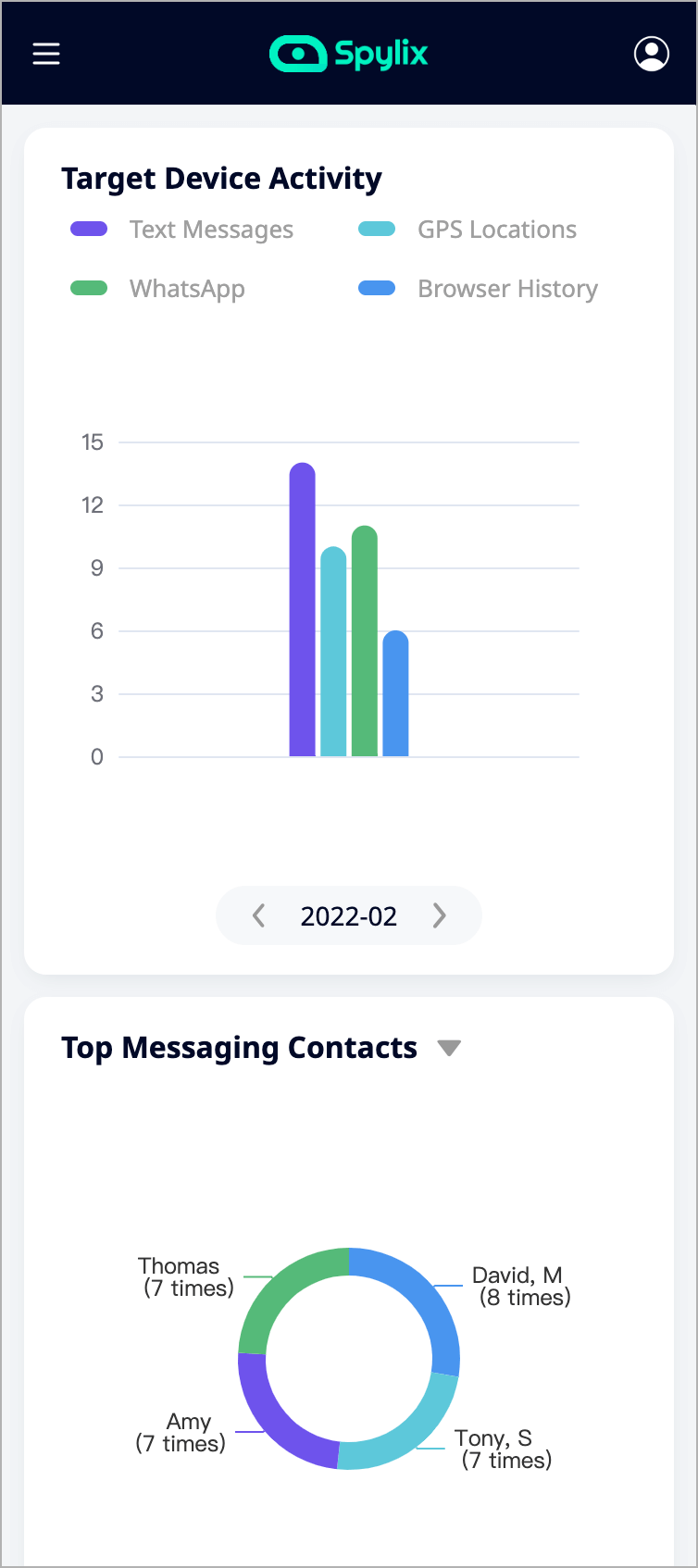 Catch The Husband's Android Device
Step 1: Sign up For Free
Open the Spylix website, and sign up for a new account for free using your email address.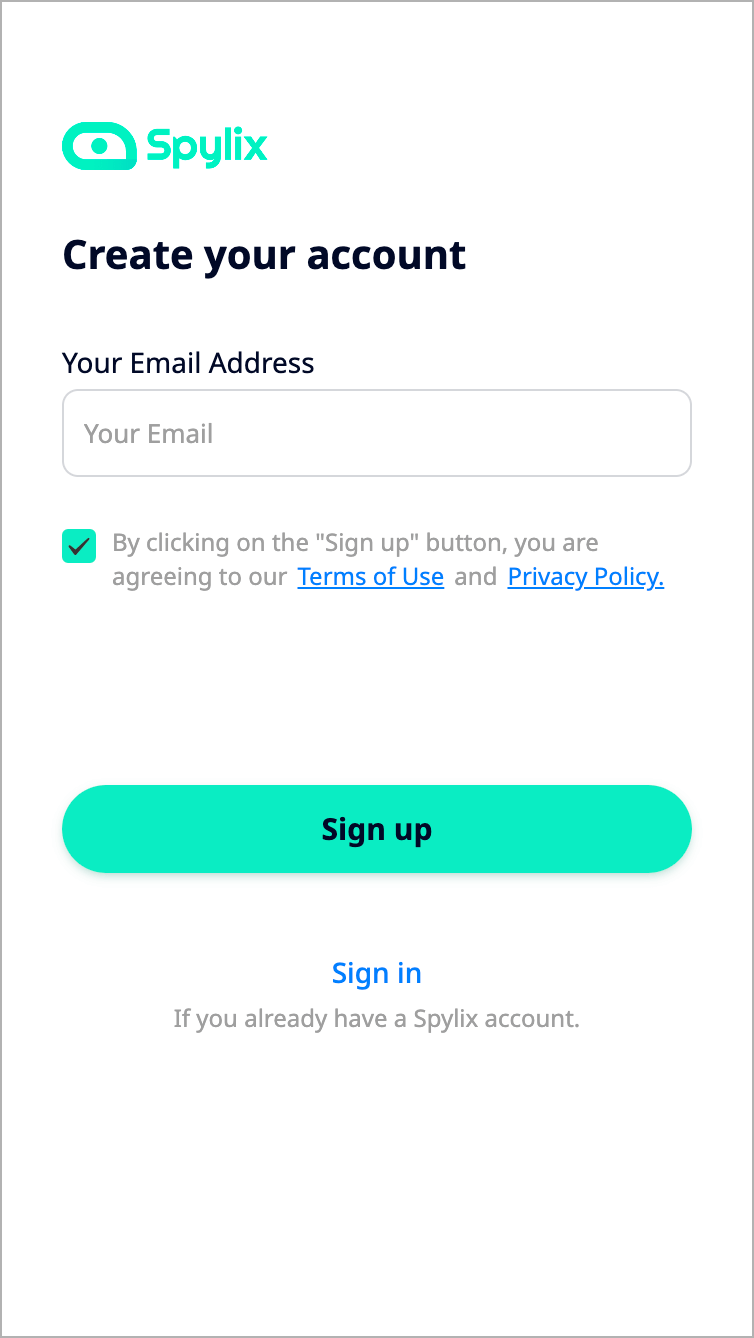 Step 2: Install The App
Add the new Spylix spy app on your husband's Android device by following the onscreen instructions.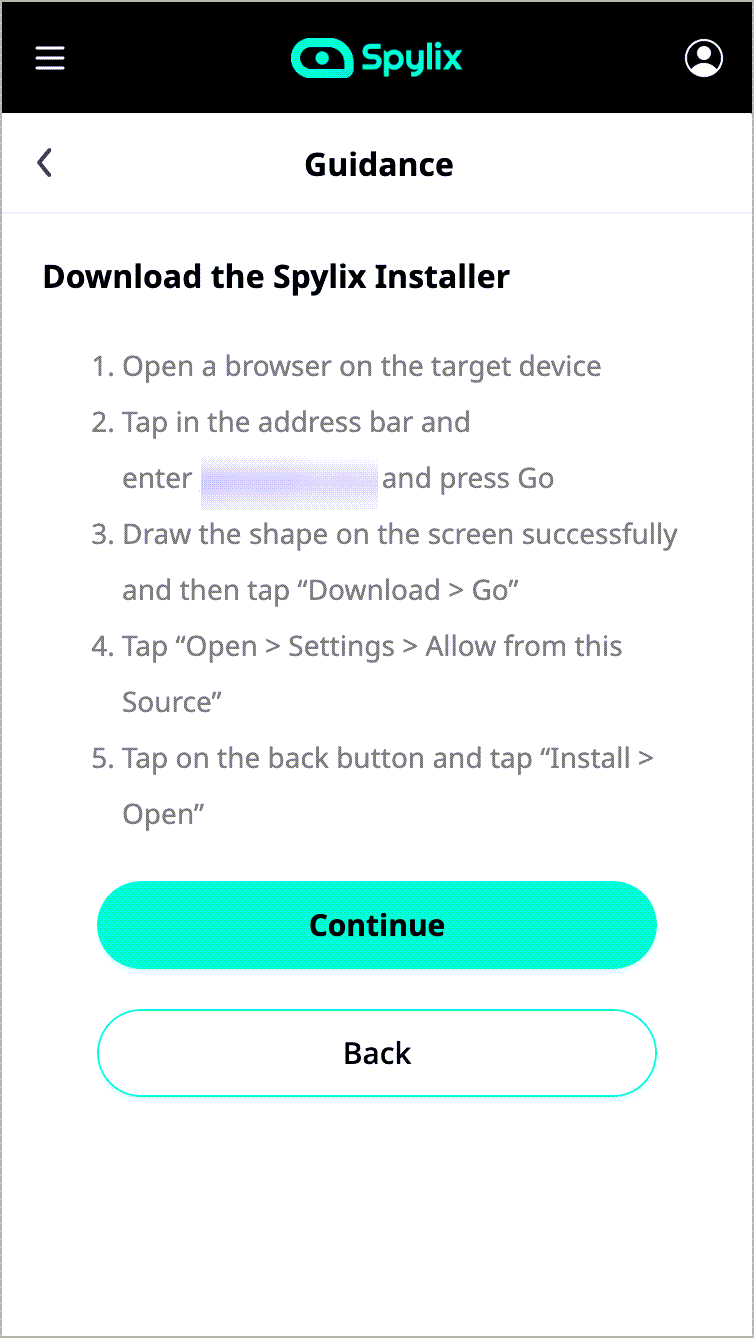 Step 3: Catch The Cheating Husband's Android Device
Finally, go to the online control panel. On the left, you'll see a list of features. Click on any option to check what your husband has been up to!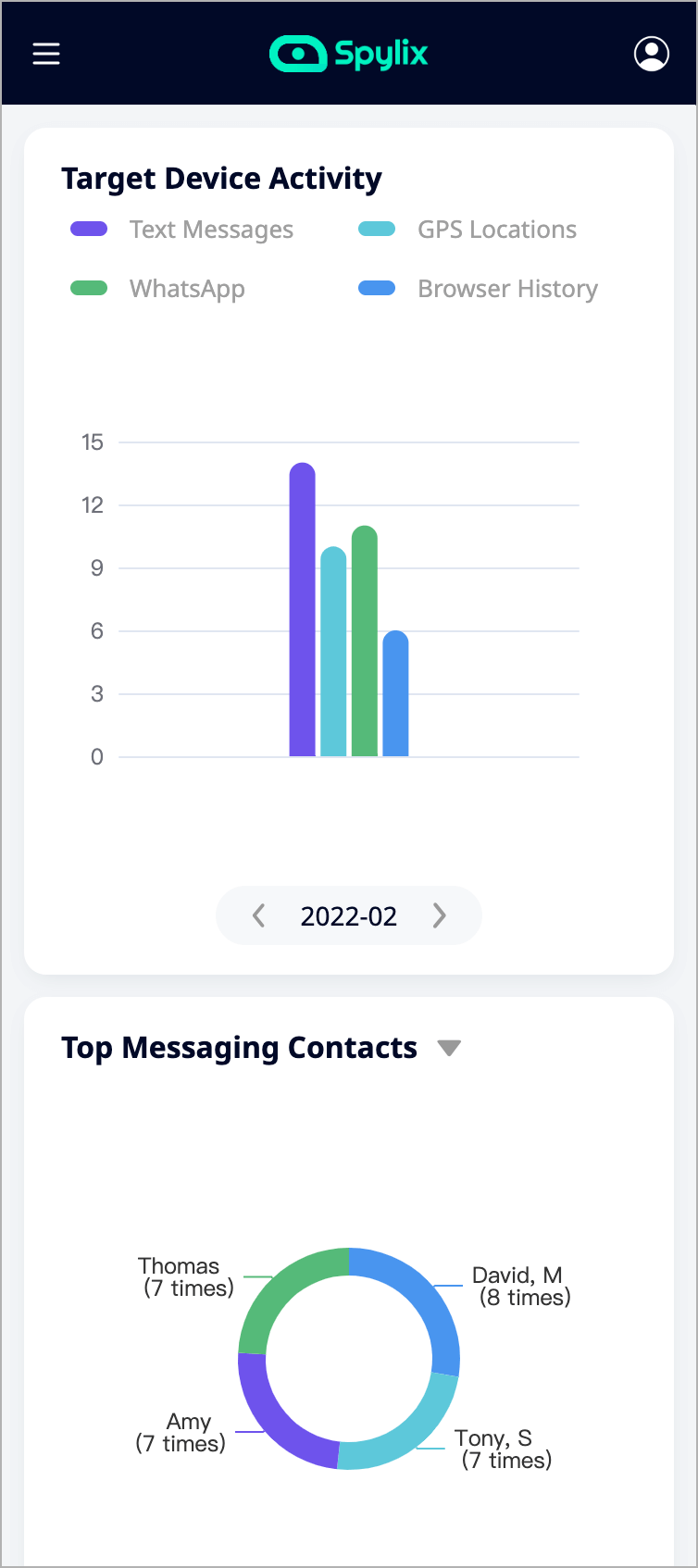 Why Choose Spylix as The Best Phone Spying App?
Want to know why we recommended Spylix to track your cheating husband?
Here is why!
User-friendly
24/7 customer service
No root/jailbreak needed
Real-time updates
Secure and private
Undetectable
Part 5: How to Treat a Cheating Husband?
Now that you know that your husband is a cheater, and he has also confessed, the next step is dealing with the whole situation.
Whether you want to leave or give him another chance in the relationship. We recommend taking some time to think about it with an open mind. If kids are involved, it is not entirely about you; consider how it may affect them.
Start with a long, meaningful discussion, and see how he perceives the situation. If you think his cheating was the last straw in your already failing marriage, do whatever is necessary for your well-being.
Part 6: How to Fix a Relationship after Cheating?
If you finally decide to give your cheating husband another chance, then as suggested earlier, having a long and compassionate discussion/dialogue with him about the status of the relationship and your future is vital.
Seeking professional help or couples therapy may also help. You can also involve someone trustworthy in helping you both past this situation.
Part 7: FAQs about A Cheating Husband
This section has more information on the psyche of a cheating husband and how to deal with it!
7.1 Why do I want my husband more after he cheated?
You might think that your husband is a forbidden fruit, and now you want to reclaim what was only yours in the first place.
7.2 How can my husband love me and have an affair?
Your husband might be fulfilling unmet needs by having an affair. He could be confused about it, but if you find out, have an open discussion with him.
7.3 How to leave a cheating husband you love?
It is totally up to you! You can give yourself some space and see if feelings are still left!
If not, leave the house, or ask him to go away while starting the paperwork to file a divorce.
7.4 How to tell a woman to leave your husband alone?
Once you find out who your husband's mistress is, you can ask her to meet you and tell her to leave your husband alone. There might be a chance that she doesn't know that he was married!
The important thing is managing the whole situation with an open mind without acting paranoid.
7.5 How to stop the other woman from contacting my husband?
Call the other woman or meet with her to demand to stop contacting your husband. You can also ask your husband to end contact with his mistress.
Conclusion
It can be a bit tough to understand how to treat a cheating husband or how to deal with a cheating husband!
We know it is a bitter pill to swallow, but you need to move past it for the sake of your well-being.