Instagram has attained a massive following over the past decade, and more so after getting acquired by Facebook. Starting as a photo-sharing platform, it has now become a juggernaut in social media communication.
However, too much consumption of Instagram isn't necessarily a productive and healthy thing, especially for children.
If you are a concerned parent, follow this guide, as we'll explore top solutions on how to block Instagram on the phone.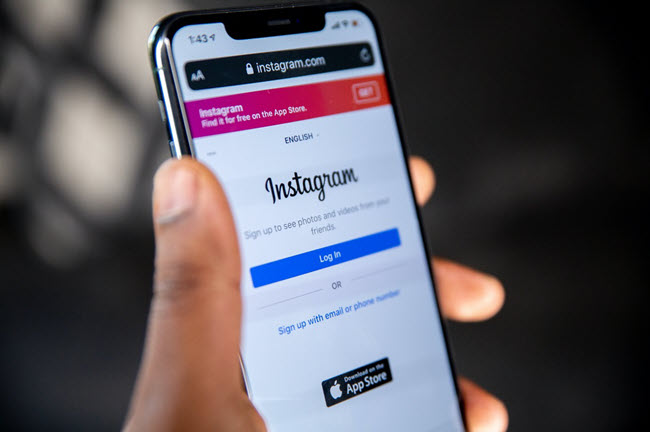 Q: What Happens If You Block Instagram?
Instagram is an effective tool for sharing pictures with loved ones and chatting with them via text, call, or video.
Furthermore, this social media platform has become quite useful for conducting and growing businesses, brands, and personal images.
However, when it comes to children using Instagram, excessive consumption can lead to unproductivity, negatively impact their studies, and harm their mental well-being.
Additionally, stalkers and predators may attempt to interact with your child for malicious purposes via Instagram. Without proper supervision, this could lead to disastrous outcomes.
In such cases, learning how to block Instagram is a prudent approach.
Once the app is blocked on the child's phone, they won't be able to access their account, communicate with followers, or share reels, pictures, or videos.
If you feel that restricting the entire app is too harsh, you can instead target a specific stalker's profile and learn how to block it on Instagram. This way, your child can continue using the app in a secure environment.
Part 1: An All-in-One Way on How to Block Instagram (both for Android and iPhone)
The most appropriate approach is to remotely block Instagram on the child's Android device or iPhone without them knowing.
This way, the kid won't retaliate and may quickly move on from this restriction. If you tell them that you are blocking the app, then they will immediately look for ways to unblock Instagram on any other device to defy you!
So, how to block Instagram remotely?
Well, we recommend the Spylix parental control app that lets you restrict Instagram on the target phone (Android and iOS) through its web-based dashboard.
It is pretty simple to install this app on the target phone without the owner finding out. There is no requirement to add any app or software on an iPhone, and the Android app is so small that it is quite difficult to detect it.
Follow this section to learn how to quickly manage Spylix to complete the task!
Key Features of Spylix Instagram Blocker
Here is what Instagram-related you can do with Spylix:
Check if Instagram is installed on the child's phone
Use the social media Instagram Spy feature to view the chats, calls, and followers
Use the remote control App Block and the Website Block to restrict the Instagram app and the website.
How to Block Instagram with Ease
Follow the step-by-step on how to block Instagram using Spylix with ease!
Block Instagram on iPhone
Step 1: Set Up the New Spylix Account
Start by visiting the Spylix website, clicking Sign Up Free, and entering your email address to create a new account.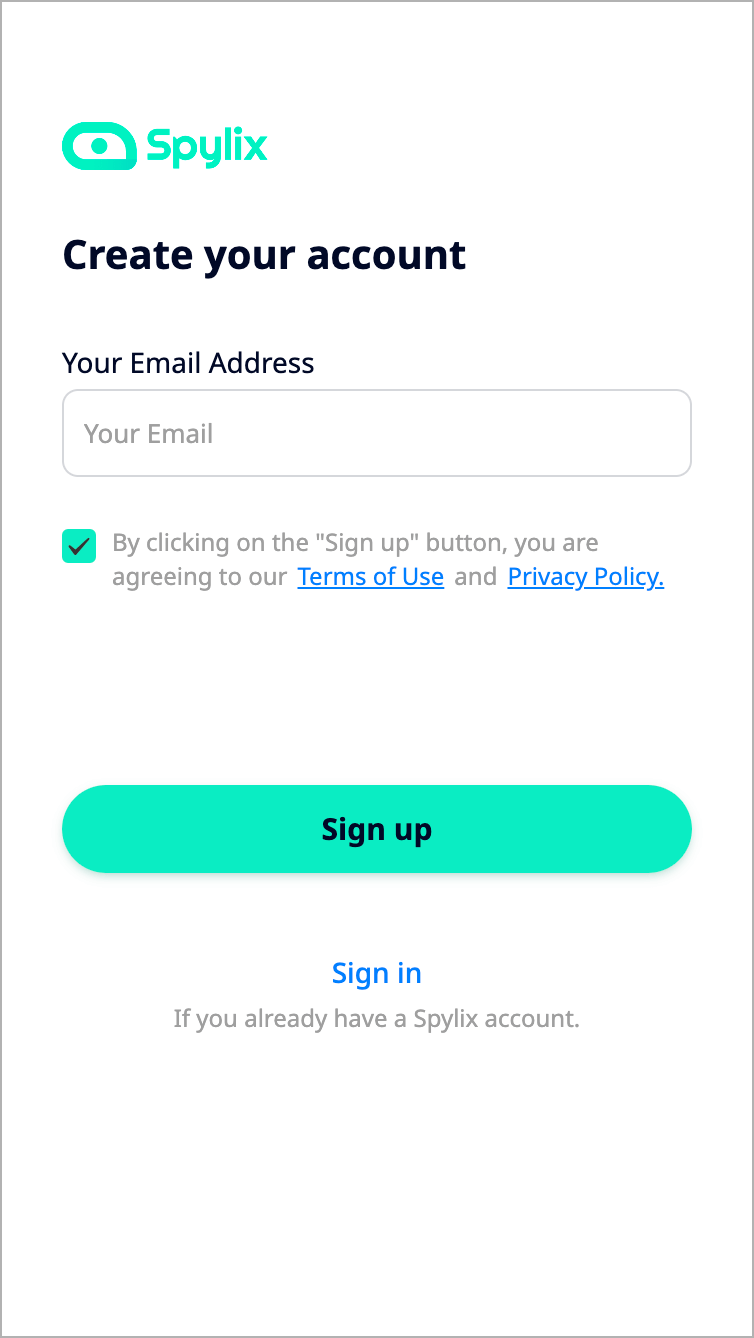 Step 2: Verify the iCloud Account
Share your child's or any other user's iCloud credentials to verify the device.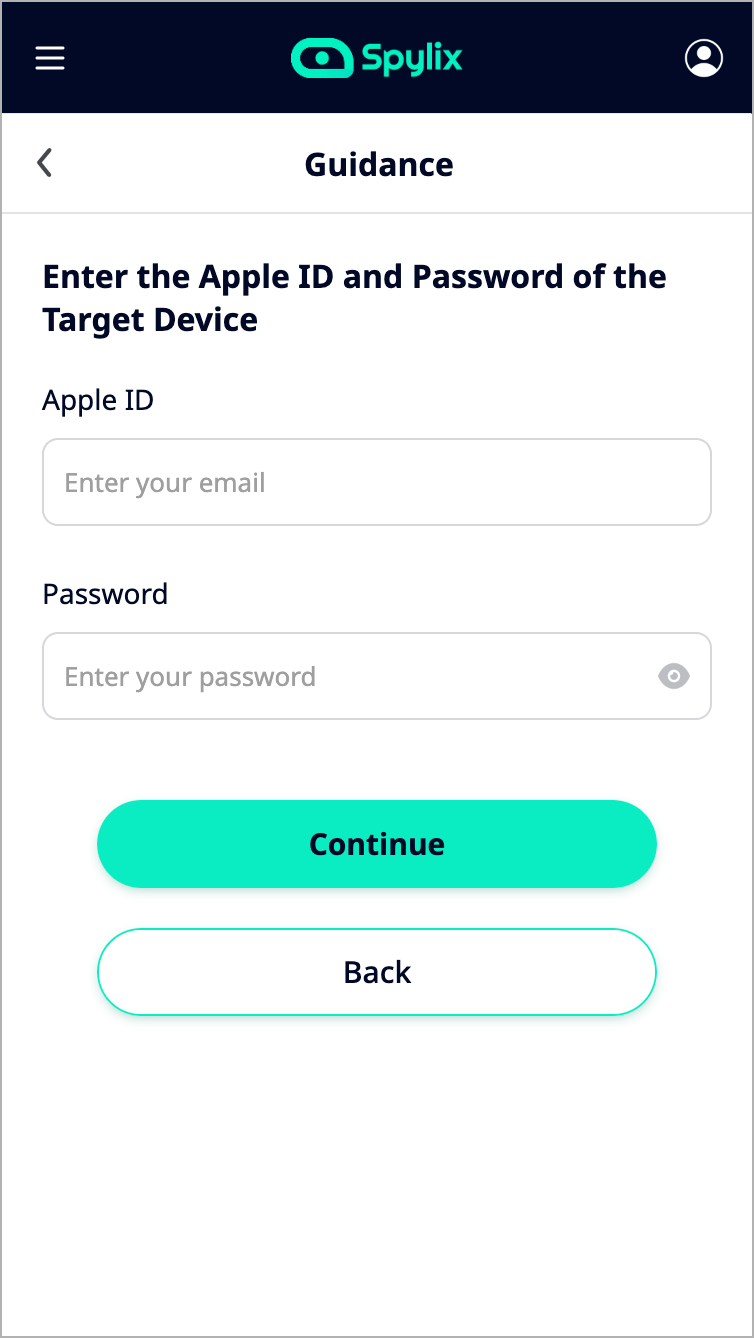 Step 3: Block Instagram
Access the control panel, go to the Controls section, and select App Block. Add Instagram to the Block list.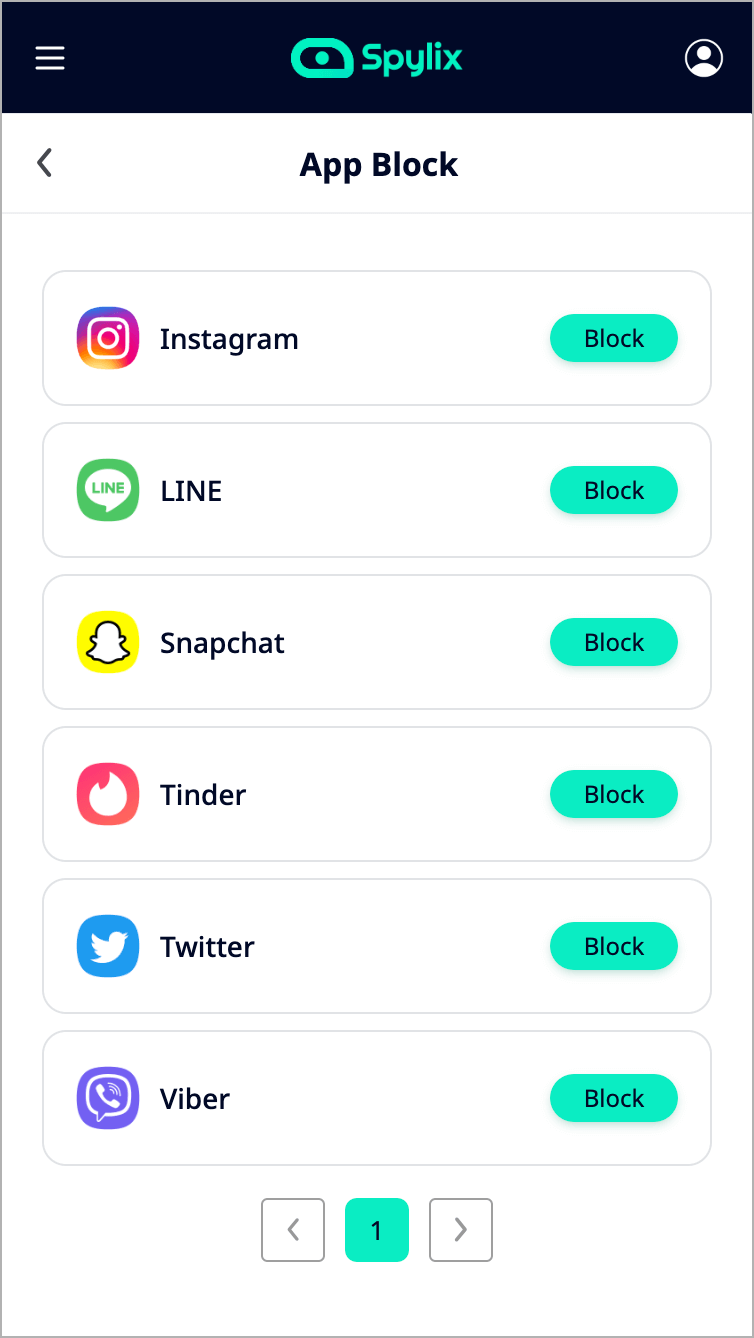 Block Instagram on An Android Device
Step 1: Create a Spylix account
Go to the Spylix website, and set up your free account using an email address.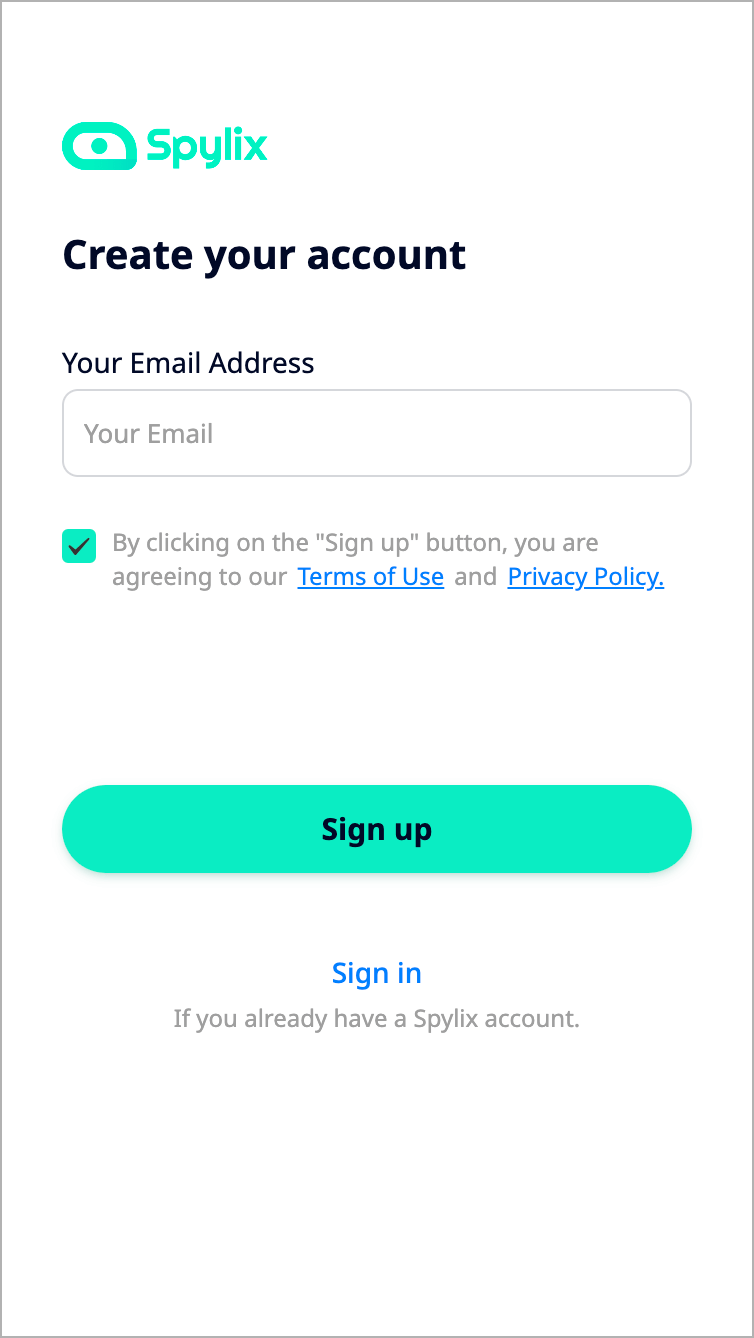 Step 2: Install Spylix
Follow the instructions on installing the Spylix app quickly on the Android device.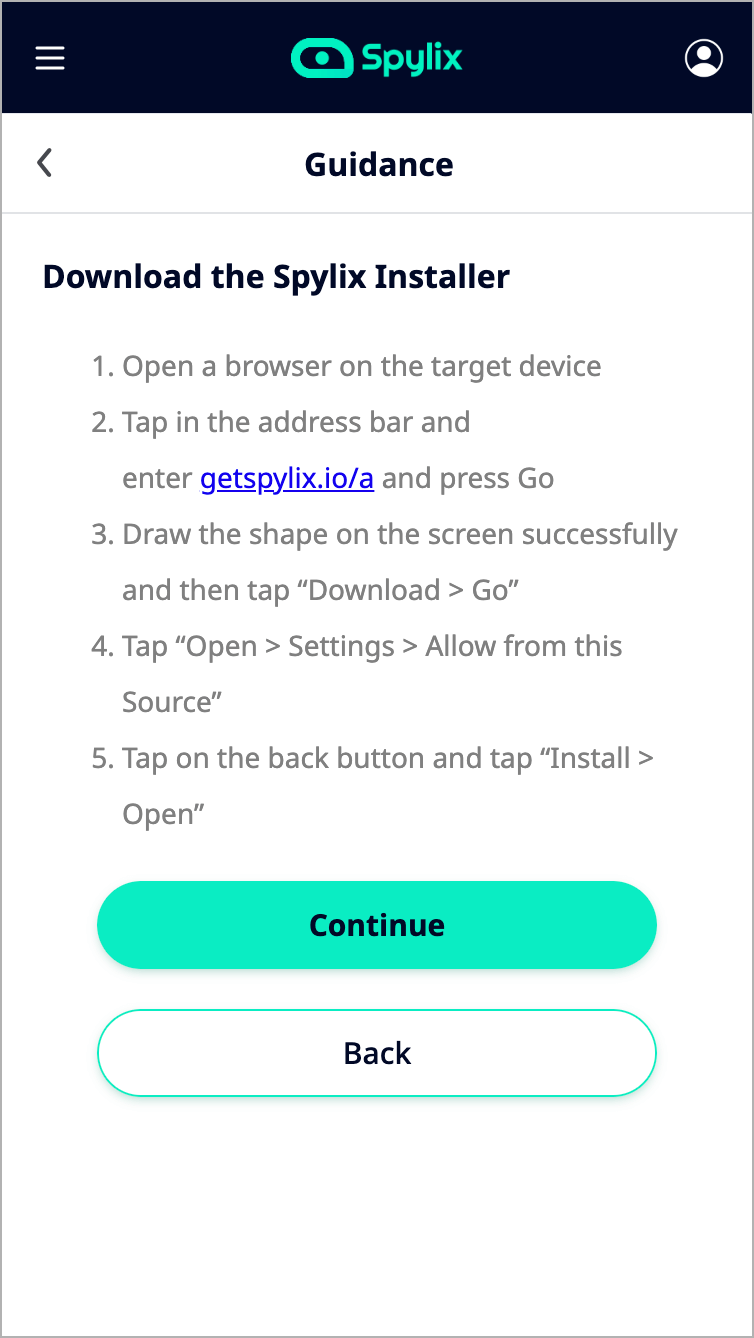 Step 3: Block Instagram on Android
Go to Spylix's online control panel and click App Block under Controls. Select Instagram and add it to the Blocked list.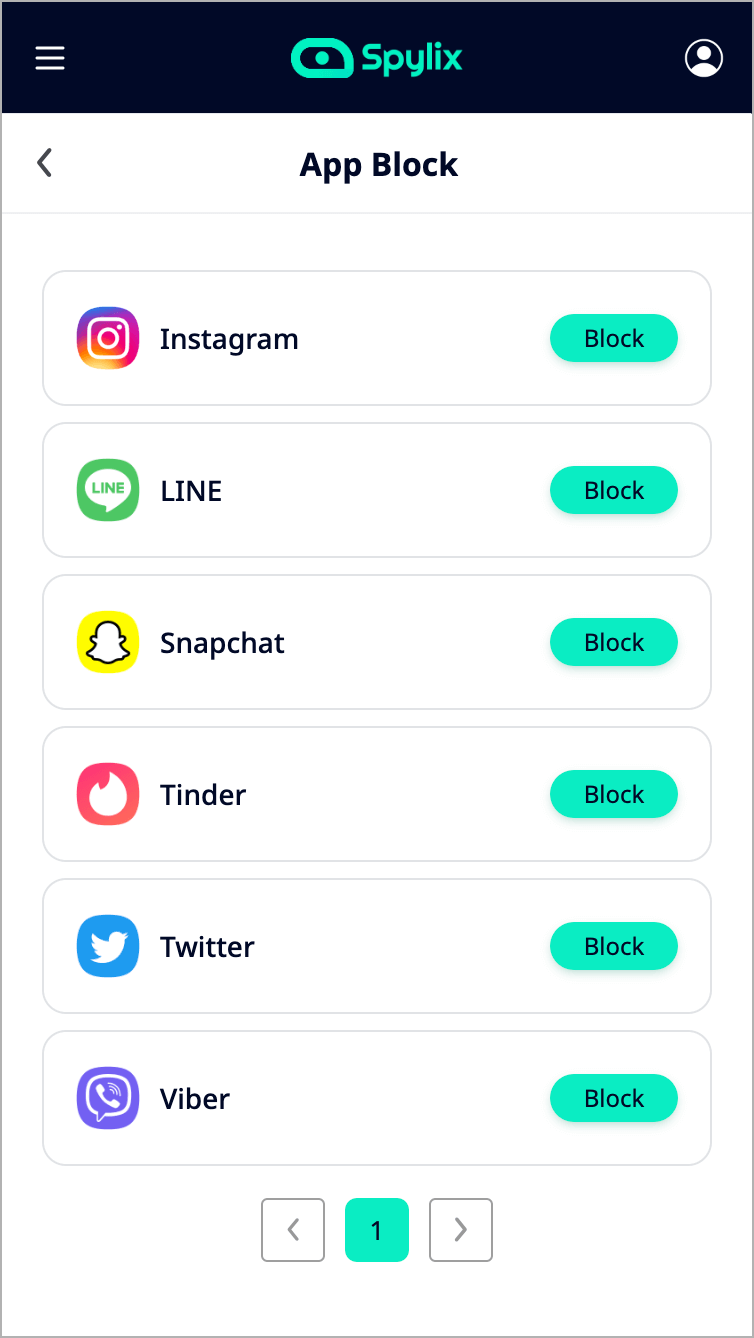 What Else Can Spylix Do?
Other than being the best Instagram-blocking tool, Spylix offers so much more. Check out the following list:
Location tracker
Browser history tracker
SMS and Calls Tracker
Social Media Tracker for WhatsApp/Snapchat/Telegram/Messenger and more
Geo-Fencing
Screen Recorder
Keylogger
Why Choose Spylix as The Best Instagram Blocker?
Spylix's stealth mode enables you to keep track of your children privately without them knowing. It offers budget-friendly pricing plans that do not put a burden on your pocket.
The service works on pretty much every Android and iOS device.
Moreover, this app is catered to people from every walk of life, as the installation takes mere minutes, and there is no need to root or jailbreak the device to block Instagram.
So, if you are a bit worried about how you would manage a spy app without any technical skill, then this is pretty great news!
However, if you run into trouble while managing this app, simply access the Help Center to get on-the-spot(24/7) assistance.
Part 2: How to Block Instagram on iPhone?
If the target user owns an iPhone, you can use some handy built-in features to block Instagram.
In this section, we have discussed two solutions.
2.1 Use App Limits
The most recent iOS versions have been quite handy in providing parental control features to manage the child's iPhone usage. App Limits is one of those newer functions.
Try the App Limits function to set a timer for Instagram usage on the iPhone. It is quite simple.
Follow the steps here:
Go to iPhone Settings and tap Screen Time.
Select App Limits from the list, and tap Add Limit.
Choose the Social category before adding Instagram.
Tap Next.
Set a timer and tap Add to conclude the process.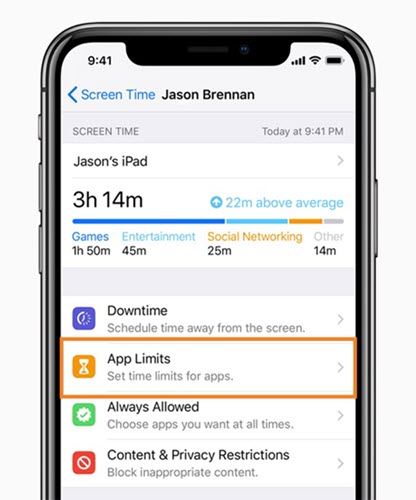 2.2 Use Downtime Schedule
Using the Downtime Schedule feature, you can only allow a specific number of apps to be used at a specific time. If Instagram is not included in the list, the user won't be able to access it.
Here are the steps:
Open the iPhone Settings and select Screen Time.
Tap Downtime and turn it on.
Select Scheduled before choosing the start and end of the Downtime Schedule.
Choose the Everyday option. Now, Instagram won't be accessible during the downtime period.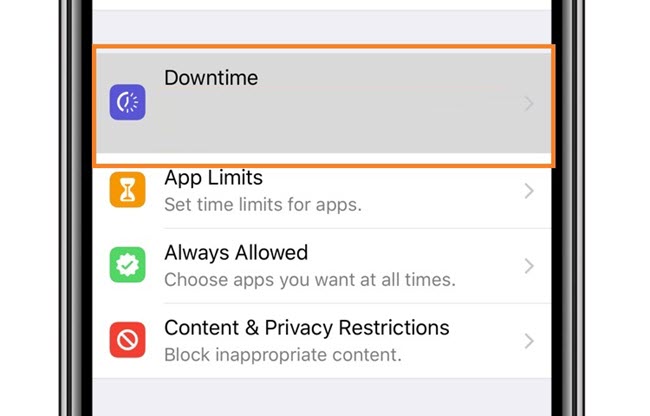 Part 3: How to Block Instagram on Android?
It is also possible to restrict or block Instagram on an Android device. The solutions are listed here:
3.1 Set Google Play Store restrictions
The Google Play Store lets you decide what type of app your child should be installing on their phone. By adjusting the settings, you can easily block Instagram usage on their Android phone.
Check out the steps below:
Access the Play Store on the device.
Open the Settings menu, and tap the Family option.
Select Parental Controls and turn it on by setting the PIN code.
Instagram is rated 12+, so adjust the app restriction slider to Rated for 7+.
Tap Save, and that's it!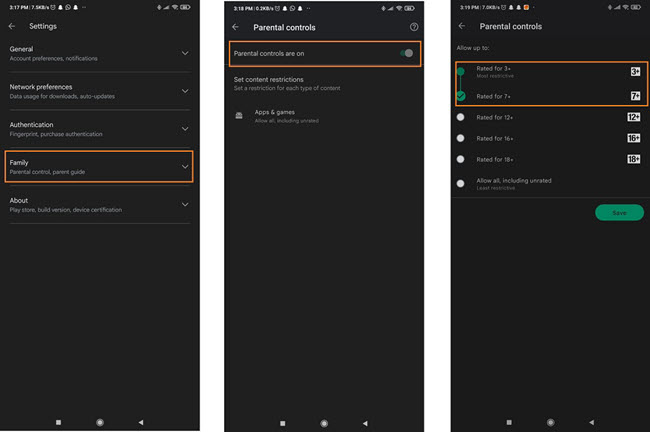 3.2 Use Digital Well-Being
You can easily block the Instagram application from the device using the Digital Well-Being app from the Google Play Store.
This app lets you set timer preferences, enabling you to control how much time your kid should spend on phones on the social media app.
Part 4: How to Block Instagram on a Computer?
You can learn how to block Instagram on a PC using two methods. Follow for more details!
4.1 Set a Group Policy
Adjust the Group Policy settings on your PC to block Instagram. The steps are as follows:
Open the Group Policy Editor from the Control Panel.
Click User Configuration and select Policies.
Access Internet Explorer Maintenance from the Settings menu before clicking Security.
There, click Security Zones and Content Ratings.
In the Import the current Content Ratings section, click Modify Settings.
Tap the Approved Sites list before locating Instagram.
Right-click on Allow this website and click on Never.
Now, Instagram won't be accessed on the default browser.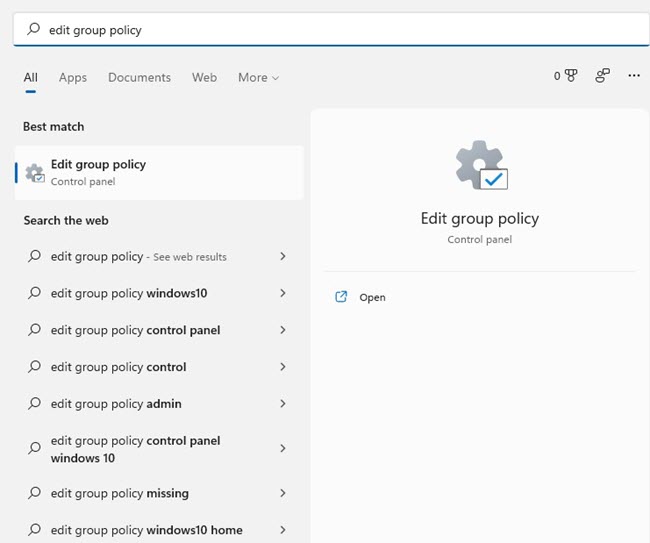 4.2 Use Host Files
By changing the settings of the host files(text files that convert domain names to IP addresses), you can block Instagram for good on a computer.
Just follow these simple steps:
Launch Notepad as an administrator.
When Notepad opens, head to the file explorer and paste this address:

c:windowssystem32drivers.

Locate the host file and double-click to open it in Notepad.
Click All Files (*.*) and add this line to the bottom of the host file:

127.0.0.1 www.instagram.com

Click the File menu and select Save to store the changes you made.
That's it!
Part 5: FAQs about Instagram
How to further control Instagram usage on the target device? Follow this FAQ section for more tips!
5.1 Can I block Instagram permanently?
If you enable Spylix on the target phone, you can use the online dashboard to permanently block the app from the device. The user won't ever find out that their access to Instagram has been revoked forever!
Similarly, use built-in tools like Screen Time for iPhone and Digital Well-being app for Android to manage the app usage for a specific period.
5.2 Is there an app to block Instagram use?
Spylix is the best third-party parental control app to block Instagram privately without the target user ever finding out.
Conclusion
While there are countless benefits to using Instagram, excessive usage, primarily by children, isn't good.
To avoid the dangers of online stalking, cyberbullying, and lack of productivity, every parent must learn how to block Instagram.
Simply employ solutions like Spylix to anonymously restrict the app on the target device.