Cell phones are a goldmine of valuable and educational content, especially for kids. However, excessive usage to browse the internet may reap dangerous outcomes.
Such a revelation might force the parent into a dilemma on whether to let their kid have a phone or not.
This article will discuss the reasons supporting why kids should have phones. We'll also share what are the dangers of excessive usage of the internet and screen time. Continue reading for a detailed and informative discussion.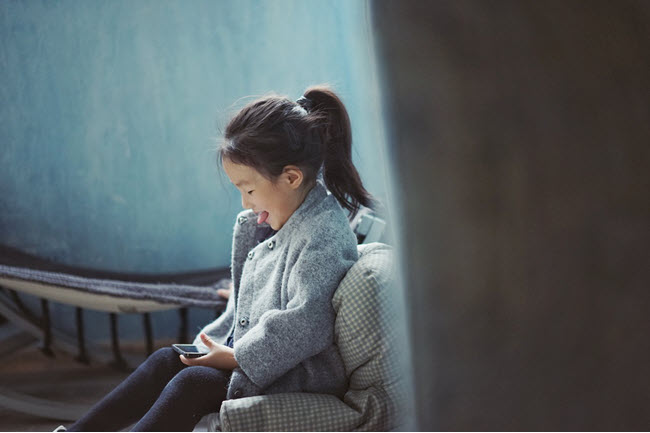 Part 1: Should Kids Have Phones Pros and Cons?
Understanding the complete pluses and negatives of any argument is necessary to make an informed decision.
Which is why we have arranged for this specific section on the reasons why kids should have phones and the cons of kids owning such a power at the palm of their hands.
Let's begin!
1.1 Why Should Kids Have Phones?
Let's explore why kids should have cell phones.
Safety and Security

Parents can communicate with their children via phones to ensure they are safe. Moreover, they can employ parental control tools to track their phone activities, location, and set up geo-fencing alerts.

Knowledge and Access to Skills

Nowadays, children need their phones to do homework quickly and effectively. Moreover, using free mediums like YouTube, they can easily attain a new skill to become productive in life. This is one of the biggest positives of owning a cell phone.

Communication

Communication has always been the core job of a cell phone. With advancements like video call and social media chatting, children can make new friends with common interests in no time.

Responsibility and Time Management

Owning a mobile phone can enable the child to be responsible for owning an expensive device. They can learn to manage their time once all the rules and limitations are discussed, enabling them to become productive in their lives.

1.2 Why Shouldn't Kids Have Cell Phones?

Here are some potential disadvantages of children owning cell phones and what leads to unsupervised usage.

Privacy and Security Issues

Unintentionally sharing sensitive information with a bully or a stranger, may cause severe privacy risks to your children. They should be made aware of that.

Additionally, smartphones are vulnerable to cyber threats like malware and hacking, which can be vastly damaging to their wellbeing. So, teach your children to not access files or apps from suspicious sources.

Health Problems

Spending too much time on the phone without any control or supervision can lead to health issues for children. They can gain weight, lose sleep, and develop other kinds of disorders. For this reason, parental control is essential.

Cyberbullying, Stalking, and Mental Health

The excessive consumption of social media on mobile phones has given rise to online bullying and other toxic activities, which can severely affect a child's mental health. The significant signs of mental illness remain unnoticed until it is too late.

Online stalking is another threat to children. They may end up interacting with a stranger online without being unaware of the person's intention.

It could be a predator trying to seek personal information from the kid. If the situation remains unaddressed, it may lead to dangerous consequences.

Distraction and Drop in Academic Performance

It is easy to get distracted when you are always on your phone. Your child may fall short on school work, and their grades may drop. If you notice these issues, it is best to act quickly and appropriately. Otherwise, your child may suffer in the long run!
Part 2: When Should You Give Your Kid A Phone?
Due to the modern times, kids should have phones to get help to remain updated at all times.
However, determining the age to provide a child with a mobile phone varies depending on individual factors such as maturity, responsibility, and specific needs.
Communication is the key!
Sit down with them, and ensure your trust in them and discuss the importance of using a mobile phone responsibly.
Share your expectations, and let them know how their bad decisions may affect them personally.
Part 3: How to Protect and Monitor Your Kid's Mobile Phone?
Now that it is determined why kids need phones, the next step is discussing what a parent can do to ensure their child's phone using and internet browsing experience remains as safe as possible.
This section will explore the top 3 solutions to protect and monitor teens' mobile phones.
3.1 Use A Phone Tracker for Parents
You can enable a parental control app on your kid's phone.
This action can be done privately, allowing parents to monitor their child's phone activities remotely without them knowing. We recommend Spylix for effective parental control!
Once the app is set up on the child's phone, details on their phone usage will be accessible on the online control panel, accessible on any browser or device.
Moreover, Spylix is compatible with Android and iOS platforms and quite simple to install.
Follow the next section to learn about the parental control features and how to enable this application on the target device.
Key Features of Spylix Phone Tracker for Parents
With Spylix, you can quickly track the child's
Location
Browsing activity
Installed Apps
Texts and Call Records
Social Media Spying on WhatsApp, Instagram, etc.
How to Protect and Monitor Your Kid's Mobile Phone
Check out the following guide to quickly set up the Spylix app on the kid's phone!
How to Monitor the Kid's iPhone
Step 1: Make a New Spylix Profile
Go to Spylix's official site, and click Sign Up Free before providing your email address to set up a new account.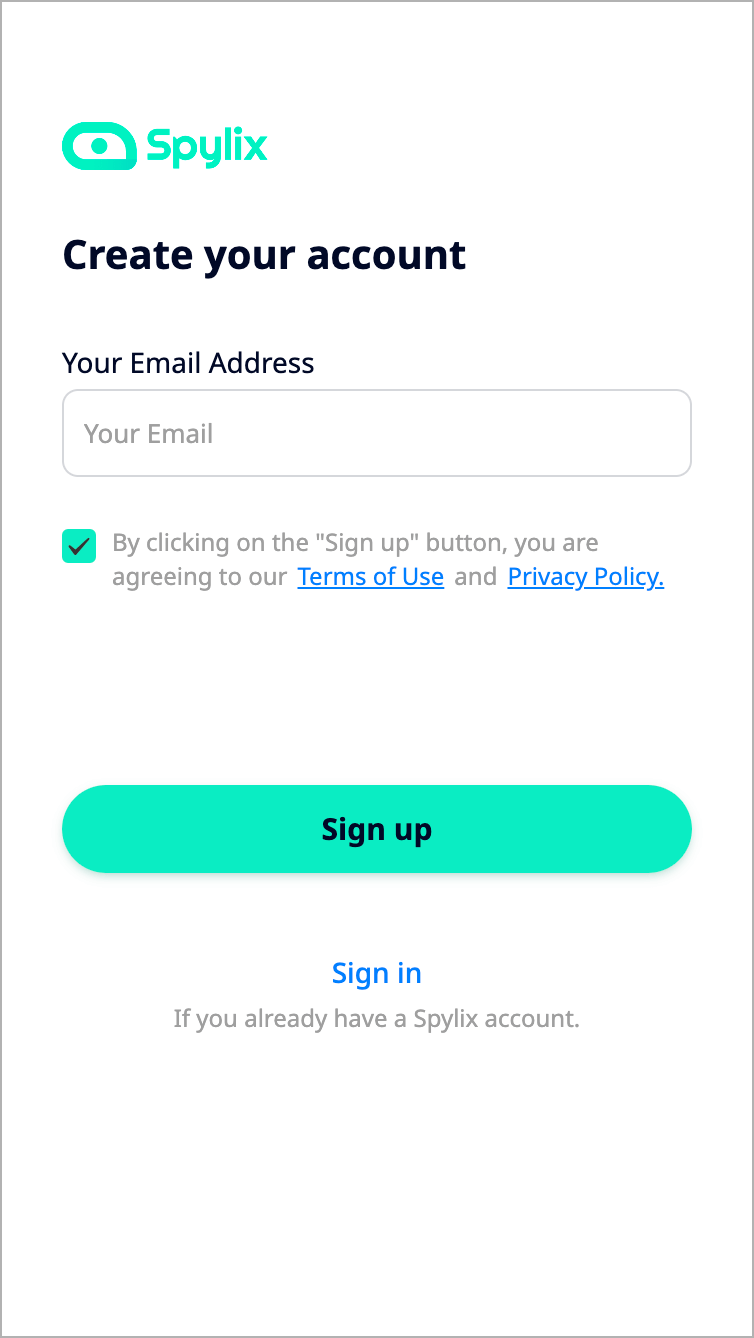 Step 2: Enter The Child's iCloud Account Details
You must know your kid's iCloud credentials. Just enter the details to verify their iPhone or iPad.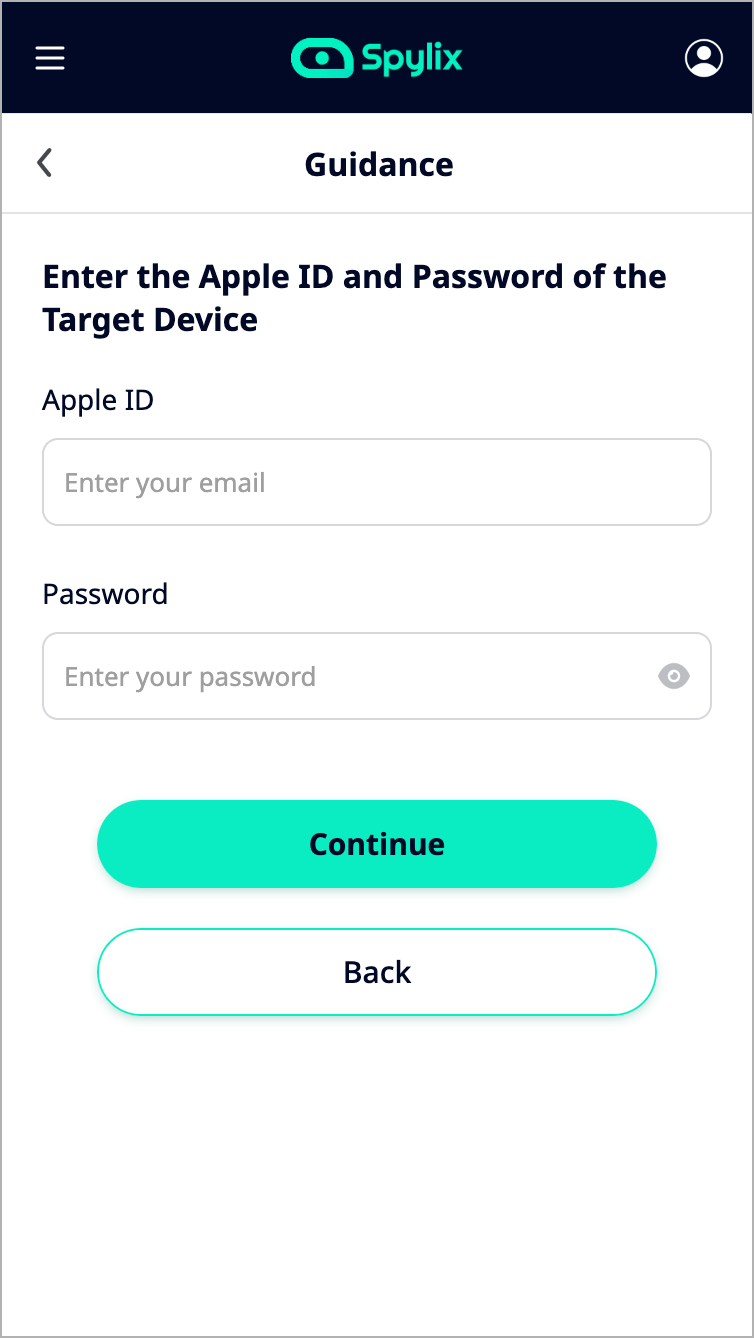 Step 3: Protect Your Child
Open the dashboard and click any feature available to monitor the kid's online activities.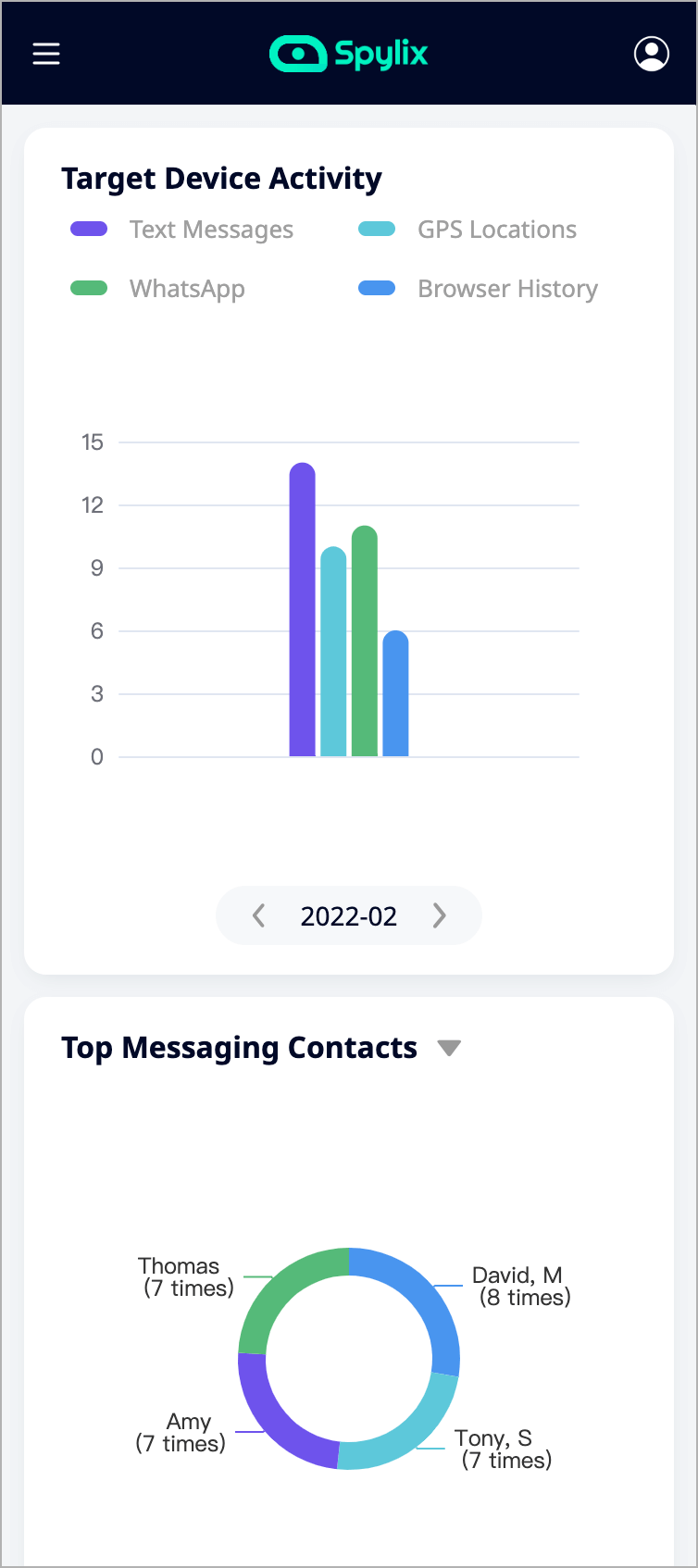 How to Monitor Your Kid's Android
Step 1: Create a Free Profile
Visit the website to create a new Spylix account for free; only enter your valid email address.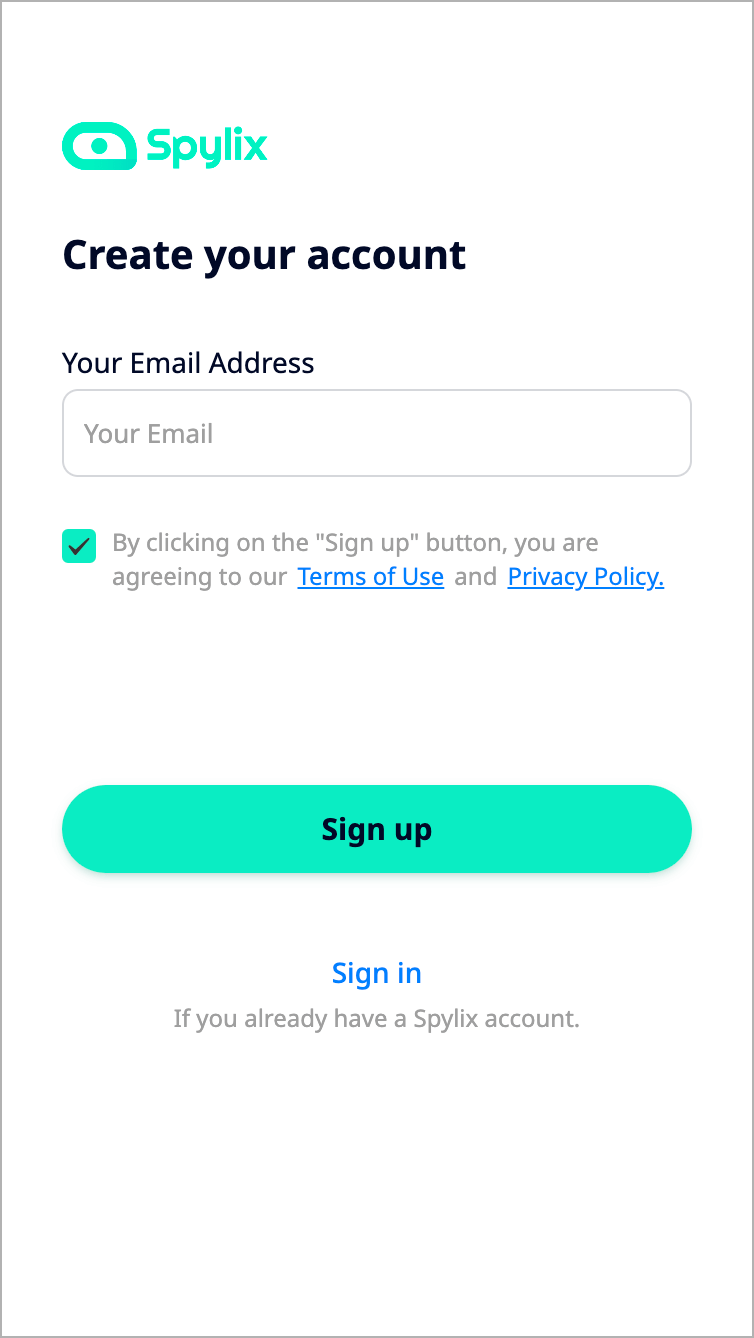 Step 2: Set Up The Spylix App
Follow the onscreen guidelines to install the Spylix app on the child's Android device and enable the Stealth Mode.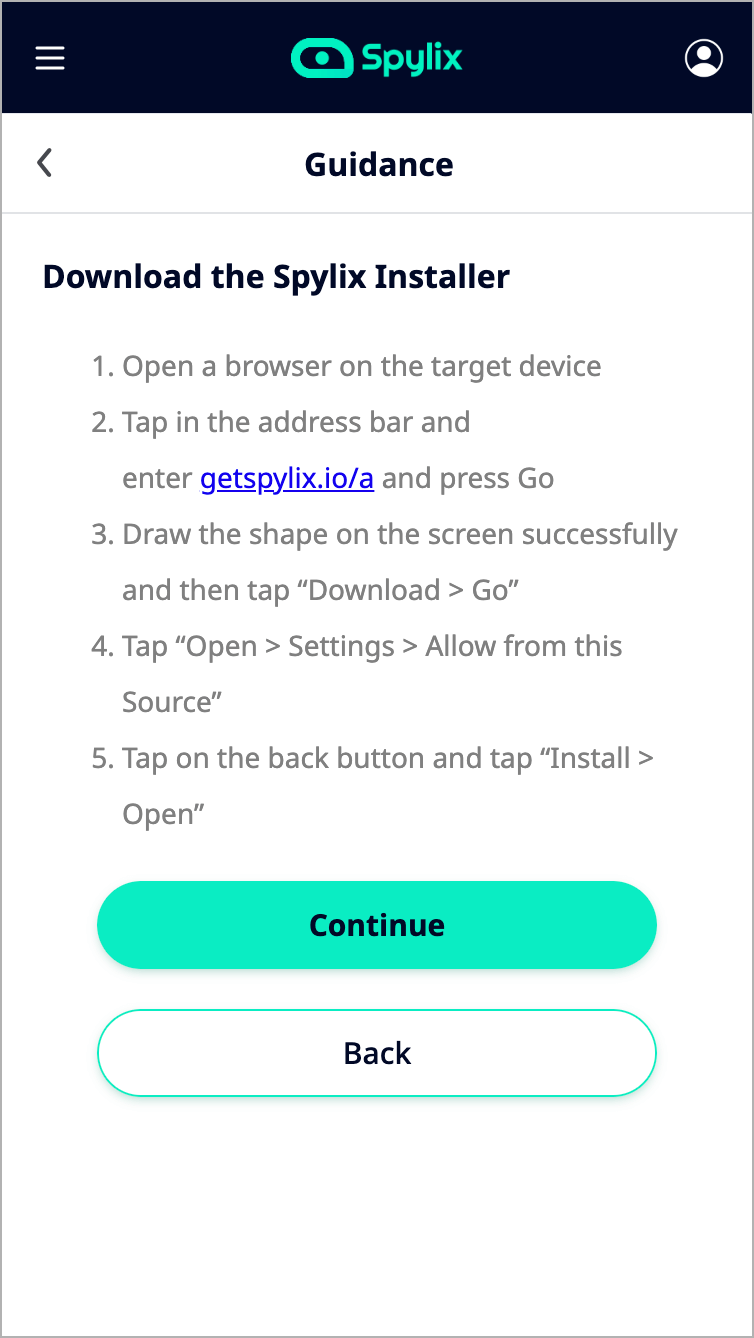 Step 3: Track Your Kid's Android Phone
Open the dashboard and select any parental control tool to view the child's phone activities in real time.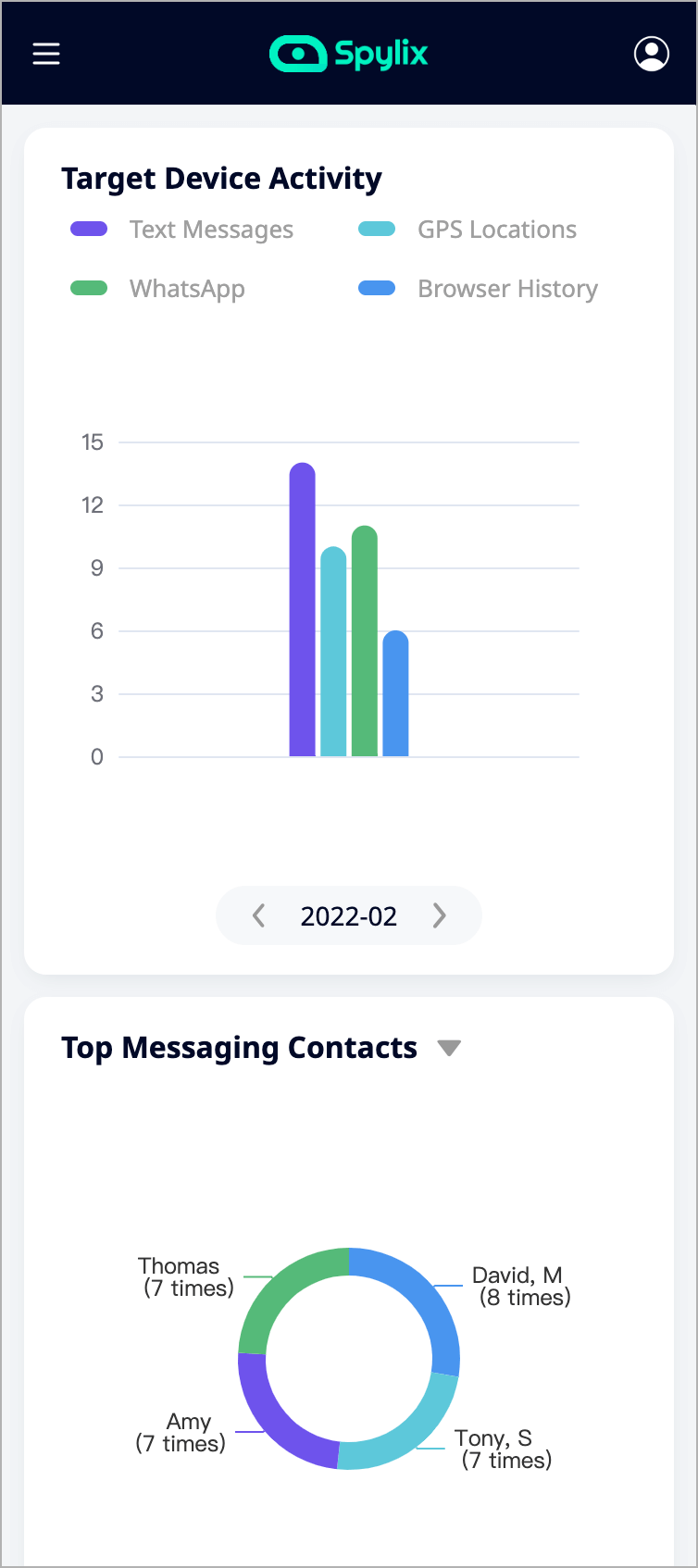 What Else Can Spylix Do?
With Spylix, you can review the following things on your child's phone without them knowing:
Media files - photos and videos
Screen recording to view their activities live
Keylogger to learn about your kid's keystrokes
In addition, you can block any inappropriate app or URL found on the target phone with Spylix.
Why Choose Spylix as The Best Phone Tracker for Parents?
Spylix is a user-friendly and cost-effective choice for parents from every walk of life.
There is no requirement for jailbreaking or rooting the device.
All the top features are available from the get-go. Besides, customer support is there to provide technical assistance 24/7.
3.2 Set Limits on Time While Using The Phone
Establishing boundaries regarding screen time is essential for promoting a healthy balance between mobile phone usage and other activities.
Setting rules is important. Also, you can enable parental control apps, such as Spylix or built-in features like the iOS Screen Time or Android's Digital Well-Being to manage the phone usage.
Regularly reviewing and adjusting these limitations can bring balance into the lives of your children.
3.3 Communicate with Your Child about The Risks of Cell Phones
Open and honest conversations about the dangers of phones are crucial.
Despite its many advantages, inappropriate or excessive handling of a cell phone may lead to negative habits and lifelong consequences. You should hold these types of discussions with your child. Assure them that you trust them, but let them know how easily one can fall into this pit.
Moreover, topics like not having any interaction with strangers, cyberbullying, mental health, and how your child can keep themselves safe online, should also be discussed.
Conclusion
This concludes our article on "why kids should have phones!"
Letting your child use a phone is a good idea. Still, rules and restrictions should be discussed and put in place before everything else.
With parental control solutions, such as Spylix, you can remain aware of your child's online activities at all times.