Nowadays, everyone is dependent on technology, more specifically, their phones. From personal information to even bank account details, people store pretty much everything on their smartphones.
This is why smartphones are now the favorite devices for hackers to attack. To tackle this issue, many users prefer iPhones, as they are known for their state-of-the-art security.
However, you may still wonder, "can someone hack my iPhone?" In that case, follow this article, and learn the ins and outs of this topic.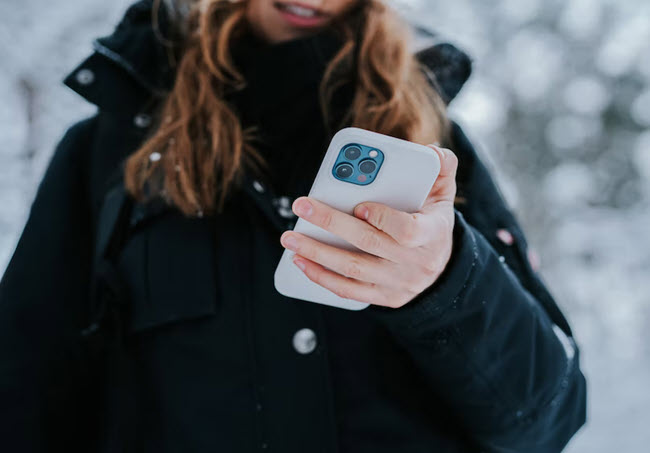 Part 1: Can Someone Hack My iPhone?
Well, of course!
If you are using a jailbroken iPhone, then the chances of your device getting hacked are significantly on the higher side. So, it is better to avoid resorting to such a practice.
Similarly, if you do not have a strong screen passcode enabled on your device, someone can easily slide into your device without you ever knowing.
Part 2: What Are Three Signs Which Show Your iPhone Has Been Hacked?
Hackers may leave plenty of signs for you to notice that your data has been breached on your iPhone. However, sometimes such indicators may easily be ignored by average users.
Check out the top three signs which may answer: How can someone hack my iPhone?
Overheated iPhone – Even if you aren't consuming apps or other content on your iPhone and the device is still overheating, something is up!
Strange Texts – Out of a sudden, you start to receive mysterious texts from random numbers. This is a massive sign that the device is hacked.
Consumption of Data – If your iOS device is consuming a significant amount of data without your knowledge or approval, there's likely a serious problem at hand!
Part 3: How Can Someone Hack Your iPhone?
Though Apple boasts robust security measures for iPhones, these devices can still be susceptible to the same risks that plague all mobile devices.
Here are a few standard methods applied by hackers that may answer your question: Can someone hack my iPhone?
Unsecured Wi-Fi Networks
Many people depend on free public Wi-Fi, and hackers know this. They often set up traps to snare unsuspecting users. Verify the legitimacy of any public Wi-Fi you connect to, as hackers can easily access your data through unsecured networks.
Unauthorized Apps
Investigate any apps that seem suspicious before downloading them. Checking reviews can help you identify potentially harmful apps. Once familiar with the warning signs, you'll be better equipped to avoid downloading malicious apps.
Third-Party Links
Hackers employ a wide range of tactics to entice you to click on dangerous links or emails. Be cautious of anyone or any app urging you to hastily tap or click on questionable links. Legitimate iPhone security measures will never present a pop-up window demanding you to act quickly before it's too late.
Part 4: How to Prevent Your iPhone from Being Hacked?
Now that you finally understand the answer to "can someone hack my iPhone" is yes, it is vital to remain proactive in protecting your iPhone from hacking attempts.
But how?
Well, follow these tips:
Install the Latest iOS Update
Every iOS update comes with new security patches to prevent hackers from breaching user data. For this reason, one should not slack in updating the software. You should immediately install the iOS version as soon as the notification arrives.
Do Not Jailbreak the iPhone
Jailbreaking the iOS device can be detrimental to its security, leaving the iPhone vulnerable to attacks. Though you can customize the iPhone settings more freely, you can easily enable malicious apps without warning. Similarly, you won't be able to receive timely security updates, leaving the device exposed to malware and other hacking attempts.
Use a Strong Password and Do Not Share
Always enable two-factor authentication on your device. Choose an impenetrable password, and never share it with anyone.
Part 5: Situations That You May Need to Hack Someone's iPhone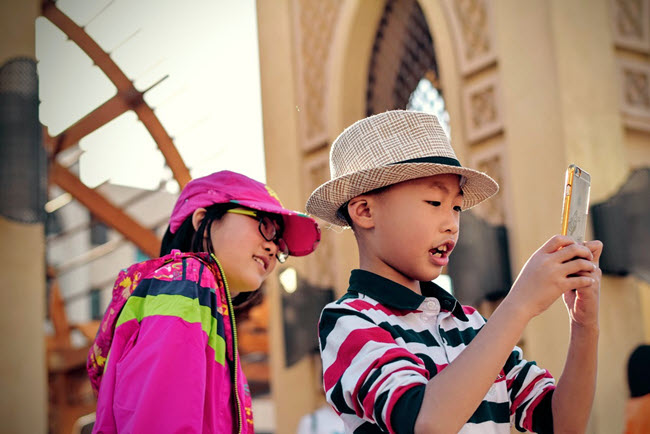 With the whole topic of "can someone hack my iPhone" out of the way, there is another pressing matter we need to discuss!
It is called ethical iPhone hacking, and why is it necessary sometimes!
Parental Control
Every parent's top priority is to ensure their child is safe in the world. However, keeping an eye on the kid at all times is simply impossible.
So, it is where parents can hack into the child's iPhone to track their whereabouts, texting history, and call logs.
Employee Management
Employees may easily get distracted by social media apps on their company-operated iPhones. So, you can easily use a tracker to monitor their activities, resulting in increased productivity.
Track a Loved One
If your spouse works late hours, you would naturally feel worried when they do not arrive home on time. For this reason, you can track their iPhones to learn about last-known location and their live location to ensure they are working late and safely.
Moreover, if you find out that something is wrong, then iPhone hacking allows you to act according to the situation quickly and appropriately.
Part 6: 3 Ways How to Hack iPhone Legally
So, how to perform legal iPhone hacking?
Follow this section to learn the top three methods to quickly get the required outcome!
6.1 Use A Professional Third-Party Tool
Enable a third-party spy app called Spylix on the other user's iPhone!
Why?
It provides real-time updates on user activity without the requirement for software installation. All information will be accessible to you on its intuitive dashboard. The plus is that this control panel is compatible with every modern web browser.
Spylix offers a wide variety of features to learn all aspects of the target user's iPhone activities. Follow the next section to find out what features you can utilize.
Key Features of Spylix iPhone Hacker
The top features are as follows:
Location tracking
Browser history monitoring
Social media hacking – Access to chats on all top apps like Facebook, Snapchat, Instagram, etc.
How to Hack Someone's iPhone Legally?
You can enable the Spylix service on the target iPhone without physically touching or installing software!
Just follow the guide below:
Step 1: Make a New Account
Go to the Spylix website, and select the Sign Up Free tab. Next, enter your email address to make a new profile.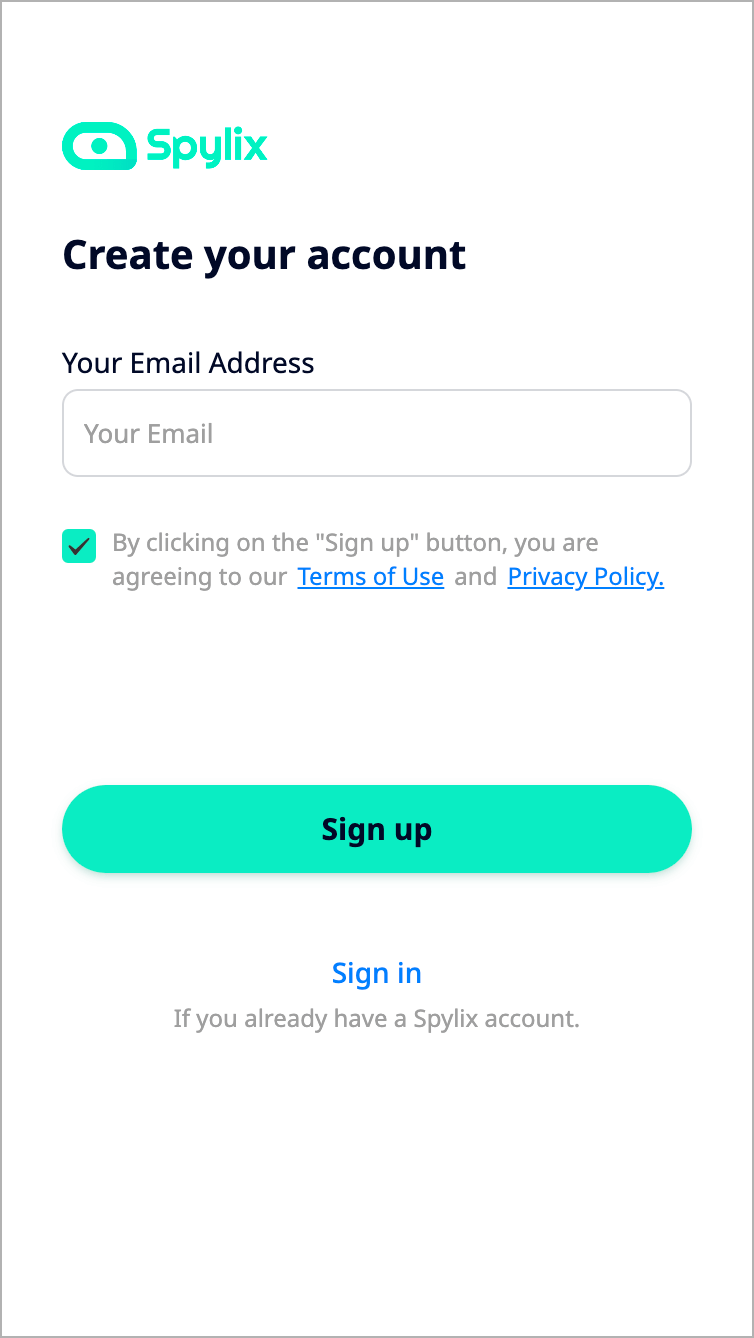 Step 2: Enter iCloud Account Details
Next, enter the target user's Apple ID and password (iCloud account info) to verify the iPhone and sync the backup.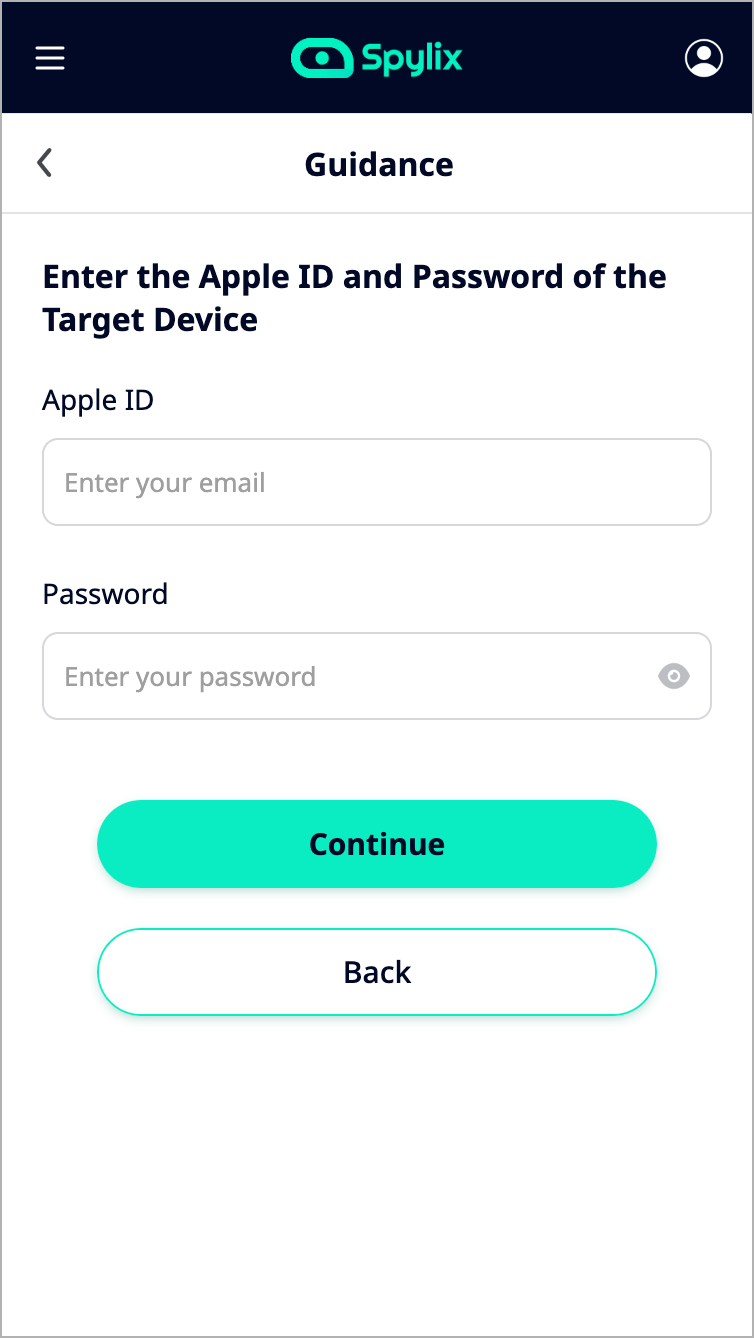 Step 3: Hack the iPhone
Access the online dashboard. There, tap any feature to learn about the user's activities in real-time.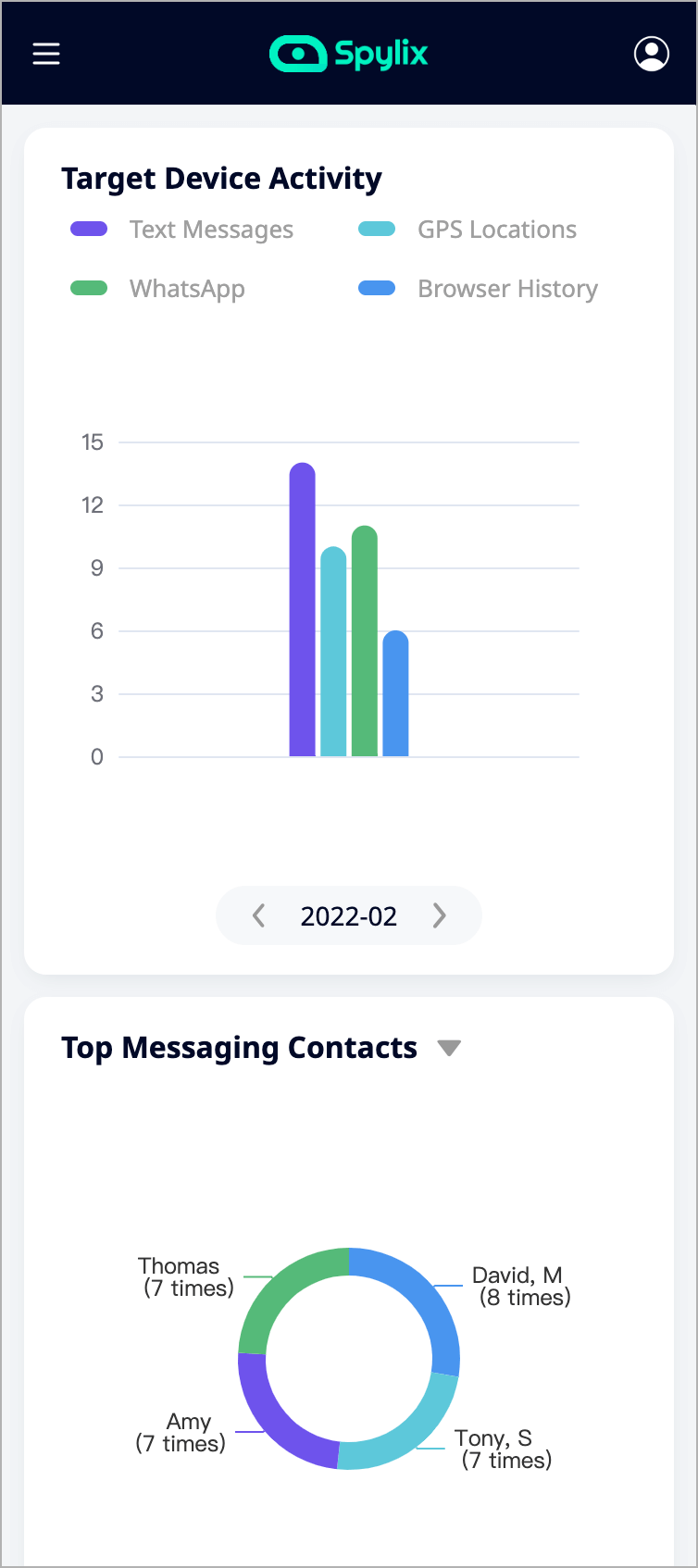 What Else Can Spylix Do?
The utility of Spylix does not end here, as it has plenty more to offer. Check the list of additional features here:
App and website blocker
Text and call tracker
Keylogger
Email and Calendar monitoring tool
Geofencing
Screen recording
Why Choose Spylix as The Best iPhone Hacker?
Here are the top reasons why Spylix should be the only choice for you to perform legal iPhone hacking:
Cost-effective
Stealth mode
No jailbreak required
Compatible with Android
Easy to use
Excellent customer service - 24/7
6.2 Hire An iPhone Hacker
You can also hire a professional hacker to breach the security of the target iPhone. Such individuals are available for hire on platforms like Craigslist, etc.
Limitations and Risks
You can not really trust a hacker
It is also a costly practice
6.3 Phishing
To perform hacking, you can send a phishing link to the target user via text or email.
If the target user taps into a phishing link, then you can get access to the iPhone user's personal credentials, including passwords, bank details, and more.
Limitations and Risks
This practice is a bit technical
It doesn't necessarily works
Part 7: FAQs about Hacking
The following FAQs explore phone hacking further. Read on!
7.1 Does *# 21 means your phone is hacked?
This specific code indicates whether your calls are being diverted or not. If yes, then there is a possibility that you might be hacked.
7.2 Where can I check if I have been hacked?
Notice the minor and unusual signs on your phone!
If you find strange texts or apps on your phone, and the device gets overheated beyond the ordinary, then there is a chance that you have been hacked.
Conclusion
This ends our discussion on "can someone hack my iPhone?".
Despite the robust security protocols placed on Apple products, it is still possible to hack the device.
Similarly, if you wish to perform legal iPhone hacking, try Spylix now!