If you are an iPhone user you would understand that the call history of an iPhone is quite difficult to track. You need to use a tool to check all the details including dialed calls, received calls, saved numbers, and many more.
One place that is providing a lot of information causes chaos if not handled with care and attention. For this reason, we always need a tool that provides us with all the details present in the call history of an iPhone.
We have provided amazing methods of working along with the basic tips and questions that always emerge in the mind of a person. All the major and minor queries related to iPhone call history will be wiped out through the information provided here.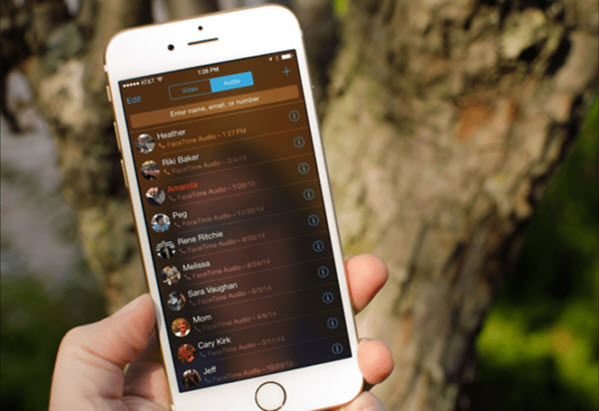 Part 1: How to Check Real-Time Call History On iPhone?
If you are in search to find out immediate working in the call history iPhone then you don't need to worry. We know that the iPhone history that is saved can be tracked easily but real-time working is quite difficult. Different tools that will help you are explained here:
From Spy Tool such as Spylix
Different spy tools provide amazing real-time tracking of iPhone call history. Spylix is a unique tool with compatibility with Android and IOS devices so that real-time update about the target person is provided without any hindrance.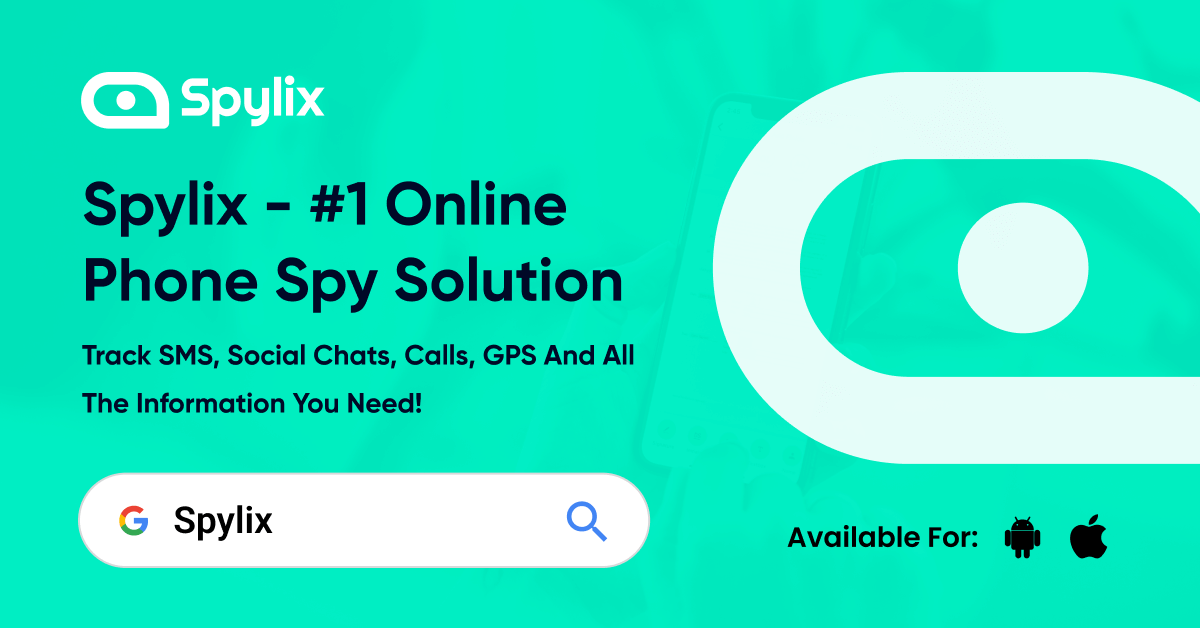 Most importantly, you can monitor multiple devices at a time with a single registration only at the platform of Spylix. Advanced features are provided at least prices to facilitate the users. Spylix contains 40 features for Android devices that are going to facilitate Android users in different ways.
18 features provided for the iOS devices are significant in their working hence you are not required to restrict yourself to iOS devices. Spylix is a well-known straightforward tool hence you don't need to indulge in the complexities. Only three steps are needed that are explained here:
Step 1: Registration
Open up the official website of Spylix and register for a free account over there.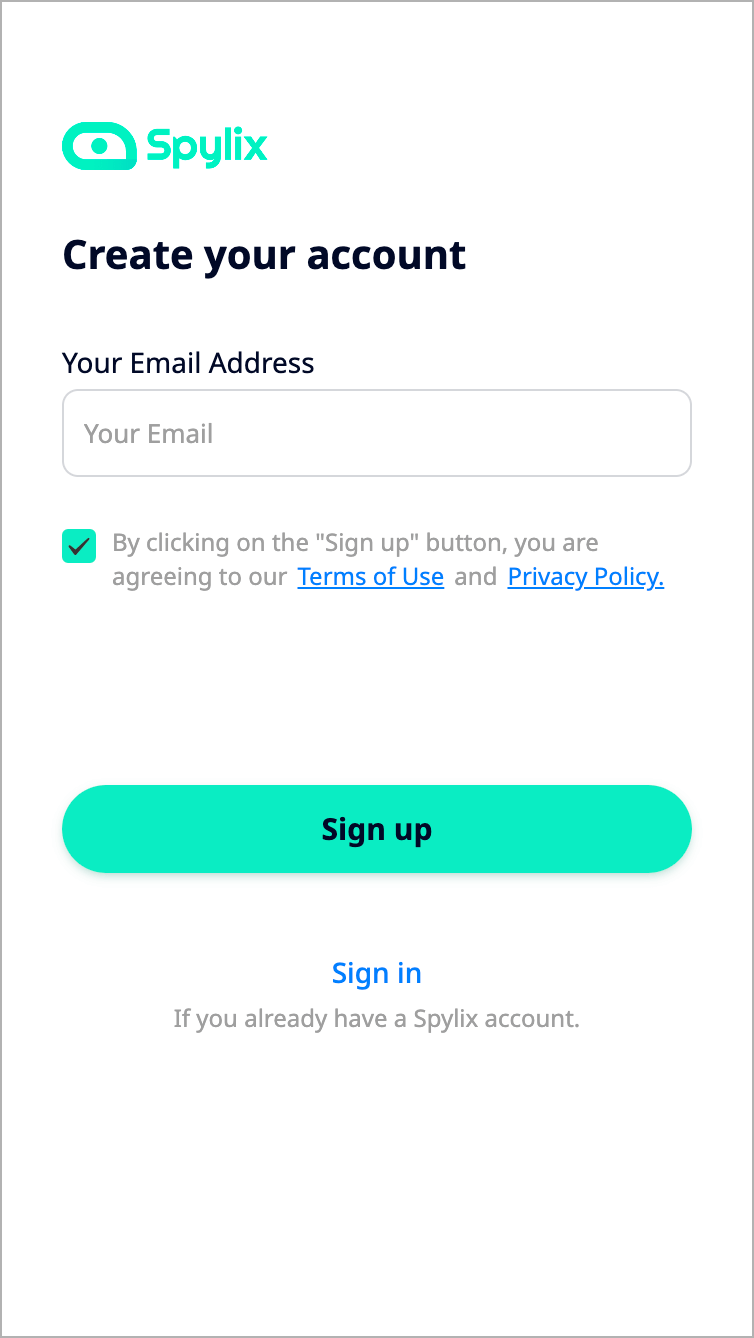 Step 2: Enter iCloud Credentials
Enter iCloud credentials so that you can set up an account without any restriction.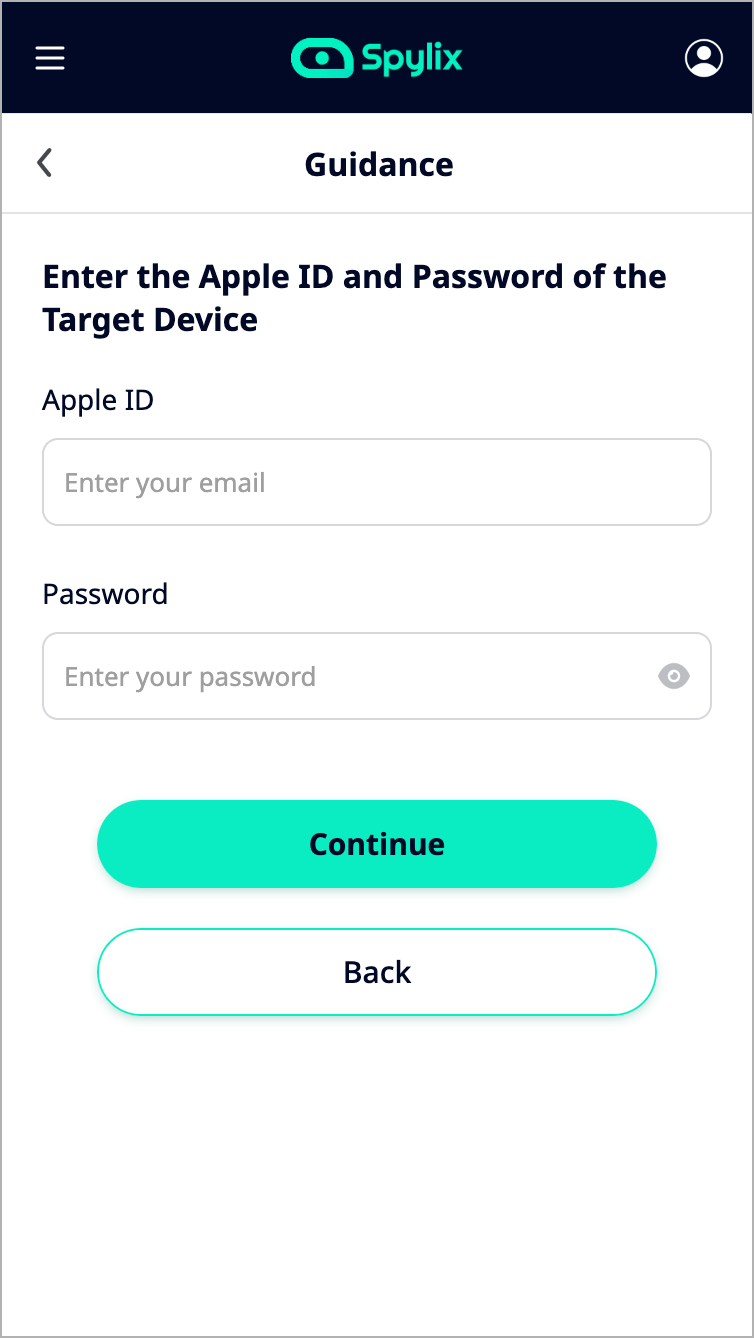 Step 3: Start Monitoring Call History
Get access to the Spylix dashboard so that you can start spying on your target person.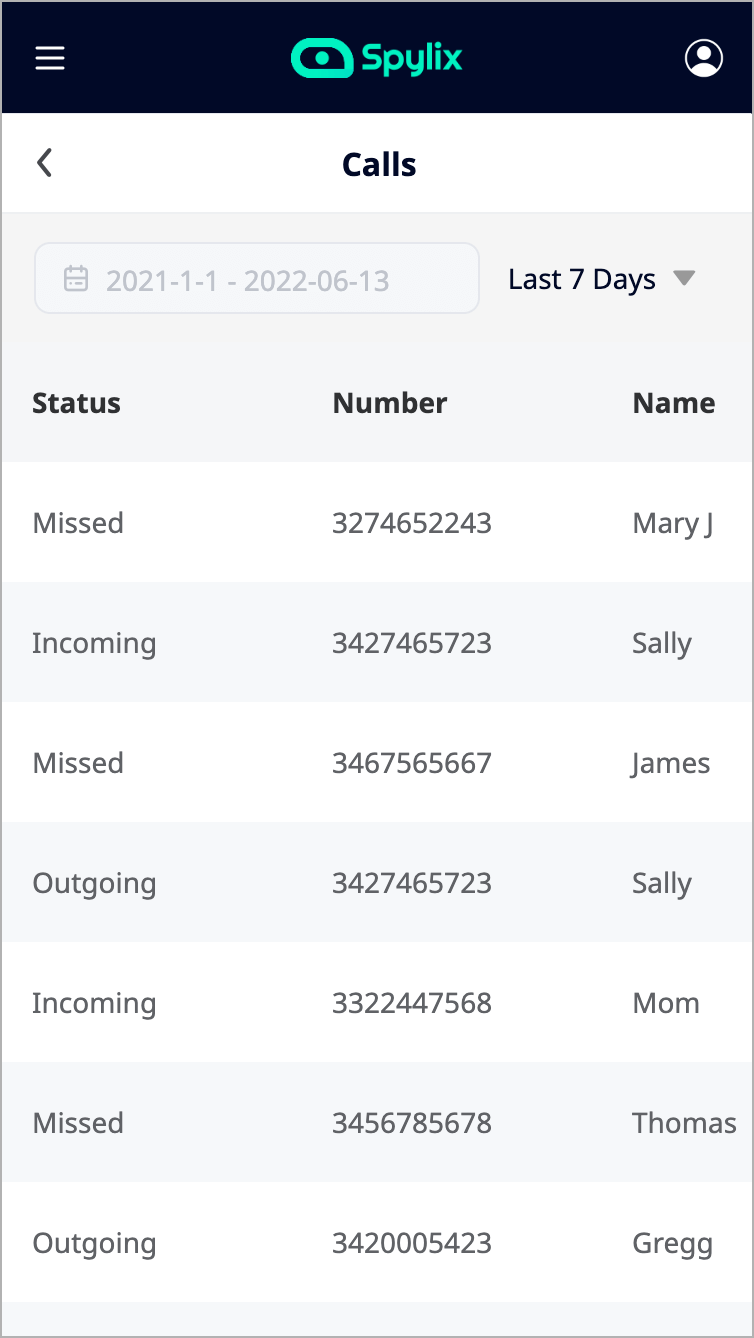 From iPhone Application
Your iPhone has an inbuilt iPhone app that allows you to receive and dial calls, manage call activities or add contacts, etc. Moreover, you can also gain access to the recent call history through this app.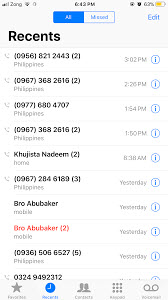 Given are the basic steps that will let you view the iPhone call history:
Step 1: First of all, let your iPhone unlock, and then from the bottom menu bar, look for a green icon named 'Phone' and select it.
Step 2: You will see a new screen where you have to select the 'Recents' tab. The list of recent 100 call entries will start appearing on the screen.
Step 3: If you want to see more details about a particular number then you can tap on the blue icon named 'i' appearing on the opposite side of that number.
From Carrier's Website
If you are an iPhone user then by getting access to the call logs statement of the cellular carrier, you will be able to know how to view my full call history. Every detail of a call is usually saved by the carrier even for a long period.
Step 1: Gain access to its official website using any desired browser. If you already have an account then select the sign-in option otherwise hit the 'Create one now' option.
Step 2: Move to the 'Phone features' section and look for a tab named 'Call history'. By selecting this tab, you will be able to get all the data about your call history.
Step 3: The available sort-out option allows you to sort the call history by length, name, or any other desired parameter.
Part 2: How to View Old/Deleted Call History On iPhone?
Due to the large database, it becomes difficult to view the entire phone history of an iPhone. You cannot find the number that you had last year. The situation becomes more difficult if you have deleted the history. We have basic options for you here:
Spylix
Whenever a person wants to view an old or deleted history of an iPhone then experts always suggest Spylix. It is a marvelous tool that provides you with history as well as current information about the target device.
How does it work?
The most recommended thing about this tool is that it works secretly without giving any notification to the target person. This tool also contains a stealth mode in which it becomes invisible to the target device and occupies less space.
It is a marvelous way of getting iPhone call history from someone else's device without letting them know. All the information provided by this tool is accurate and you don't need to worry about your privacy.
Along with the iPhone call monitoring, you can also enjoy message tracking, GPS location monitoring, geofencing, social media tracking, and many more. Spylix provides a feature of keylogger to its users so that you can look at all the workings of the target person immediately.
The procedure to use the amazing interface of Spylix is explained above.
UnicTool iFindit
If you are in search of an incredible and efficient tool that allows you to have data about call history that has been deleted from your iPhone then UnicTool iFindit is the best choice. A call history can be deleted at any time by a small mistake hence UnicTool iFindit provides an interface to bring back that lost data.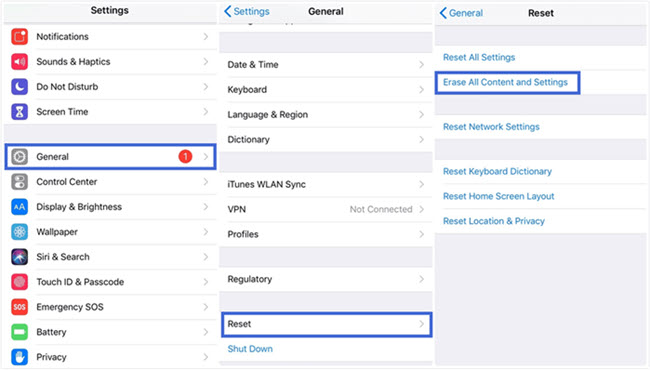 The steps to use this amazing tool are given below:
Step 1: Download and install the app on your computer. Here, you have to select the 'Recover from iOS Device mode. Let your computer connect with your iPhone using any mode like USB and then select the 'Next' option.
Step 2: A checkbox will appear next to the call history option, you have to untick all of them and hit the 'Scan' option.
Step 3: When scanning will start, you have to wait a little bit, and then you will be asked to choose the data that you want to recover. After selecting the desired data, hit the 'Recover' button to get the details.
iCloud Backup
Recovery of deleted call history becomes the easiest task only if you have taken a backup of data before. iCloud backup can easily restore the call history data that is being deleted by you unconsciously. The steps to restore deleted data from iCloud are given below:
Step 1: Move to the main screen of your iPhone and select the 'Settings' option. First, select the 'General' and then the 'Reset' option. Hit the 'Erase All Contents and Settings' option in the reset tab.
Step 2: Your iPhone will start rebooting and after successful rebooting, some instructions will appear on the screen and follow them unless the 'App & Data' option appears.
Step 3: Tap on the 'Restore from iCloud Backup' option and for signing, input your Apple login credentials.
Step 3: Here a few options will appear, select the desired backup and then wait for the processing. You can view all the deleted data after completing the above-discussed procedure.
Part 3: How to Delete iPhone Call History?
Deleting the iPhone call history can be a hectic task if you are a beginner. Sometimes you don't want to manually delete one by one as it is time-consuming. You can easily delete the entire conversation from the iPhone call history settings on the device.
The procedure that you need to follow is explained here:
Step 1: Open up the iPhone application on the device and then head towards the "recent" option. You can find the entire call list here.
Step 2: Select the "edit" option to delete the conversation. You need to decide whether you want to delete a specific conversation or the entire list.
Step 3: Select the "clear" option to delete all the recent history. You can select the "delete" button if you want to remove a specific contact.
You can also swipe the screen to the left side and this will delete the call history of a specific number.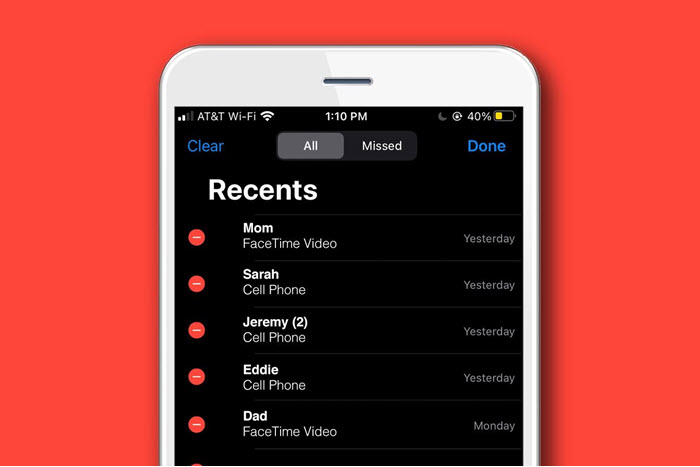 Part 4: More Tips About iPhone Call History
How Much Back Do We Go On An iPhone To Check Call History?
On iPhone, there is no limitation of a specific time for call history but you will only be able to view the recent call logs. Generally, the iPhone displays only 100 recent call logs. But it doesn't mean that you can not view call logs other than those displayed. As the iPhone displayed less but it keeps a record of all.
Sometimes we need to view some old call history from a few days back on the iPhone. If you want to check call history beyond the 100 display then you simply need to delete some displayed records. The new call logs will appear in the place which you have deleted.
This process will surely take a lot of your effort. Also, you still can not get the call history of all the call logs at the same time as you may need in the case of taking print out. You must have to delete some records to get further.
How to Print iPhone Call History?
iPhone call history can be printed out for shreds of evidence. To print the call logs you first need to access them. You can easily do it from the phone app and the recent button but there you will have only the recent 100 call logs but you can access more.
Now you may not want to get more data without deleting the displayed records. The other way to get the printout of more than 100 call logs is by using a third-party tool. It will allow you to access more call logs and then taking print would be easy.
TouchCopy is the third-party tool that you need here. Firstly you need to download TouchCopy and then connect it with the iPhone. Now open the call logs section and you will be provided with the contact list. Now whatever contact you will choose, its call history will be available to print out.
Part 5: People Also Asked about iPhone Call History
1. How Do I Find Old Call History on My iPhone?
You can easily access the old call history by the phone app. To find it just unlock your iPhone and then go to the phone app. Here tap on recent and you will get the recent call logs. Here note that you will only see 100 recent call logs including missed calls, incoming calls, or outgoing calls.
If you need to find more old history then you have to delete the displayed data or you can use a third-party tool for iPhone call history recovery.
2. How Can I See My Full Call History?
The iPhone stores old call history but it will only display the recent 100 call logs. Open the phone app and you will find a recent button on the screen. It will show you the recently made, received, or missed calls information.
You can't access full call history at once from the iPhone, you can either delete some of the 100 recent call logs so the old will appear but it will not give you full call history.
3. How Long Is iPhone Call History Stored?
Although iPhone displays only 100 call logs in the recent call history its call history is long enough almost upto 1000 call records that are made recently. Apple doesn't offer any feature using which you can extend the call history kept by iPhone or displayed in the recent section.
All You Should Know About iPhone Call History!
iPhone call history is not difficult to track or monitor if you know the exact procedure. It becomes difficult if you have a long history and the specific number or details you want is one or two years back.
We have described quite a large number of procedures that will help you in getting all the details from the iPhone call history. All the procedures are described with their guidelines hence it would be helpful for you.
To solve the basic queries some of the basic questions and tips are also described so that readers would be facilitated more. Now, what are you waiting for?