Life360 is a popular location-tracking app that lets you stay connected with your loved ones.
However, with its advanced tracking features, some users wonder if the app can see their search history.
Read this article, as we'll discuss the question "can Life360 see your search history" in detail and provide you with everything you need to know.
Q 1: Can Life360 See Your Search History?
No, Life360 cannot see your search history. The app only tracks your location and doesn't have access to your browsing history or other online activities.
So, you can use the app with peace of mind knowing that your search history remains private.
Read on as well explore what does Life360 does actually!
Q 2: Is Life360 A Spy App?
No, Life360 is not a spy app. Although it has advanced tracking features that enable you to monitor the location of your loved ones.
As long as you use the app responsibly and with the proper consent, you can enjoy its benefits without any issues.
Q 3: What Can You Do with Life360?
So, if it is not a spy app, then what does Life360 do?
Well, it is a comprehensive location-tracking app that can help you stay connected with your loved ones and ensure their safety.
Here are some of the tasks you can accomplish with the app:
Real-Time Location Tracking

Life360 allows you to track the real-time location of your family members or friends who have the app installed on their devices. This feature is handy for parents who want to ensure their children's safety.

Location History

You can also view the location history of your loved ones over a specified period, providing valuable insights into their movements.

Driving Safety

It offers several features to promote safe driving, such as tracking your family member's speed and setting up alerts for distracted driving.

Check-ins

Using the check-in feature, you can ensure that your loved ones have arrived at their destination safely.

With it, you can keep tabs during a long-distance trip or when your loved ones are in an unfamiliar location.
Q 4: Does Life360 Invade Privacy?
Now that you know the features of Life360, the question arises how does Life360 track and whether it invades user privacy?
As long as you use the app responsibly and take advantage of these privacy features, you can enjoy its benefits without any issues.
Moreover, the app only tracks your location and doesn't have access to your browsing history, text messages, or other online activities.
Q 5: What Are The Cons of Life360?
Life360 is a prominent location tracking app that helps maintain connections with loved ones. Despite its popularity, there are some disadvantages to consider:
Battery Drain

The app may consume a significant amount of battery life due to constant location tracking.

Location Inaccuracies

The app may occasionally provide imprecise location information.

Privacy Concerns

Continuous monitoring of users' locations may raise privacy issues.

Subscription Model

Some features require a paid subscription, which may be a drawback for those seeking a free solution.

Limited Compatibility

The app may not be compatible with all devices or operating systems.
Q 6: How to Stop Life360 from Seeing Your Location Data?
If you're concerned about your privacy and want to stop Life360 from seeing your location data, there are a few steps you can take:
Turn off Location Sharing
You can turn off location sharing within the Life360 app. To do this, go to the app's settings and toggle off location sharing for your profile.
Adjust Your Location-Sharing Settings
Life360 allows you to adjust your location-sharing settings to determine who can see your location data. You can share your location with specific circles or only with trusted contacts.
Use a VPN
You can use a Virtual Private Network (VPN) to mask your IP address and location data, preventing Life360 from tracking your location.
Turn off Wi-Fi and Bluetooth
If you're not using Wi-Fi or Bluetooth, turn them off on your device. This can prevent Life360 from tracking your location via these connections.
Uninstall the App
If you no longer want to use Life360, uninstall the app from your device.
Tips: The Best Alternative for Life360 – Spylix Phone Spy App
Life360 is detectable and offers limited compatibility to effectively track the target device.
So, what is the best substitute?
Try Spylix!
It is a hidden spy app capable of monitoring all activities on the target phone.
So, where to access the monitored data?
Well, open Spylix's online control panel using any browser on any device and view the details instantly (on the spot). It is incredibly simple to use.
Key Features of Spylix Phone Spy App
With Spylix, it is pretty easy to:
View the browser history of the target user, including the name of visited websites, their URLs, and when such sites were accessed.
Keep track of the bookmarks saved on the phone.
How to Spy Search History on the Phone?
We all know that Life360 does not track internet history, but Spylix can!
How?
Well, follow these instructions to quickly enable the service on the target iPhone or Android device to view the browsing history:
Search the History of the iPhone
Step 1: Create Your Free Spylix Account
Visit the app's official website and click the Sign Up Free button. Next, share your email address to finish the sign-up process.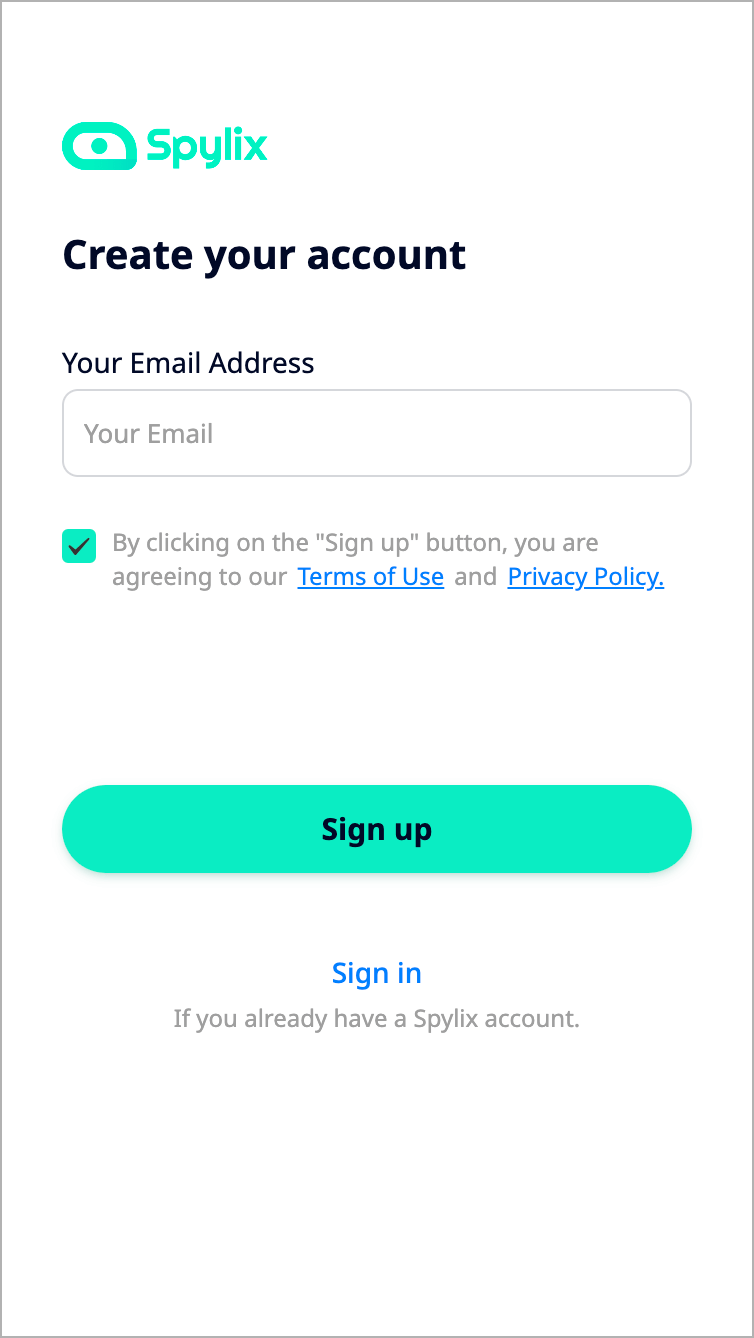 Step 2: Enter iCloud Details
Enter the other user's Apple ID and password(iCloud credentials) to verify their device without installing any software.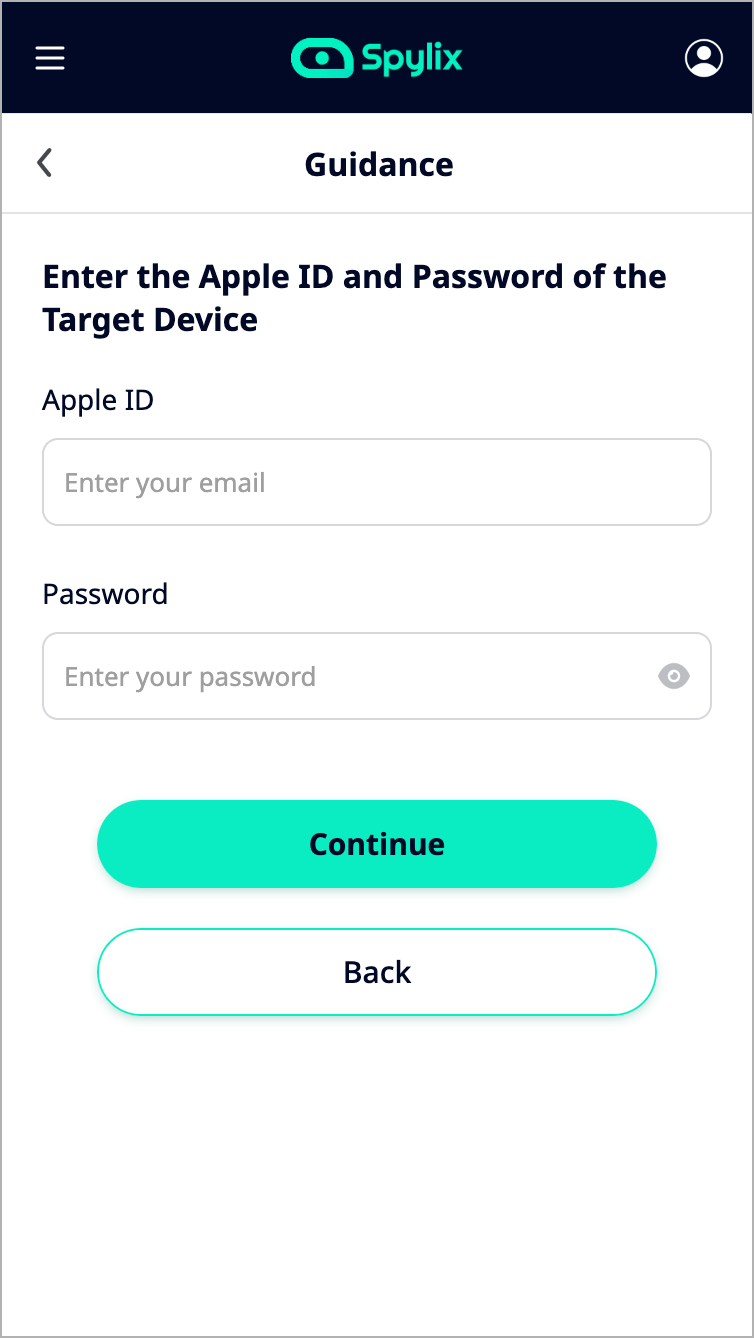 Step 3: View the iOS Device Search History
Now, open the online control panel. Select Browser History to view the information.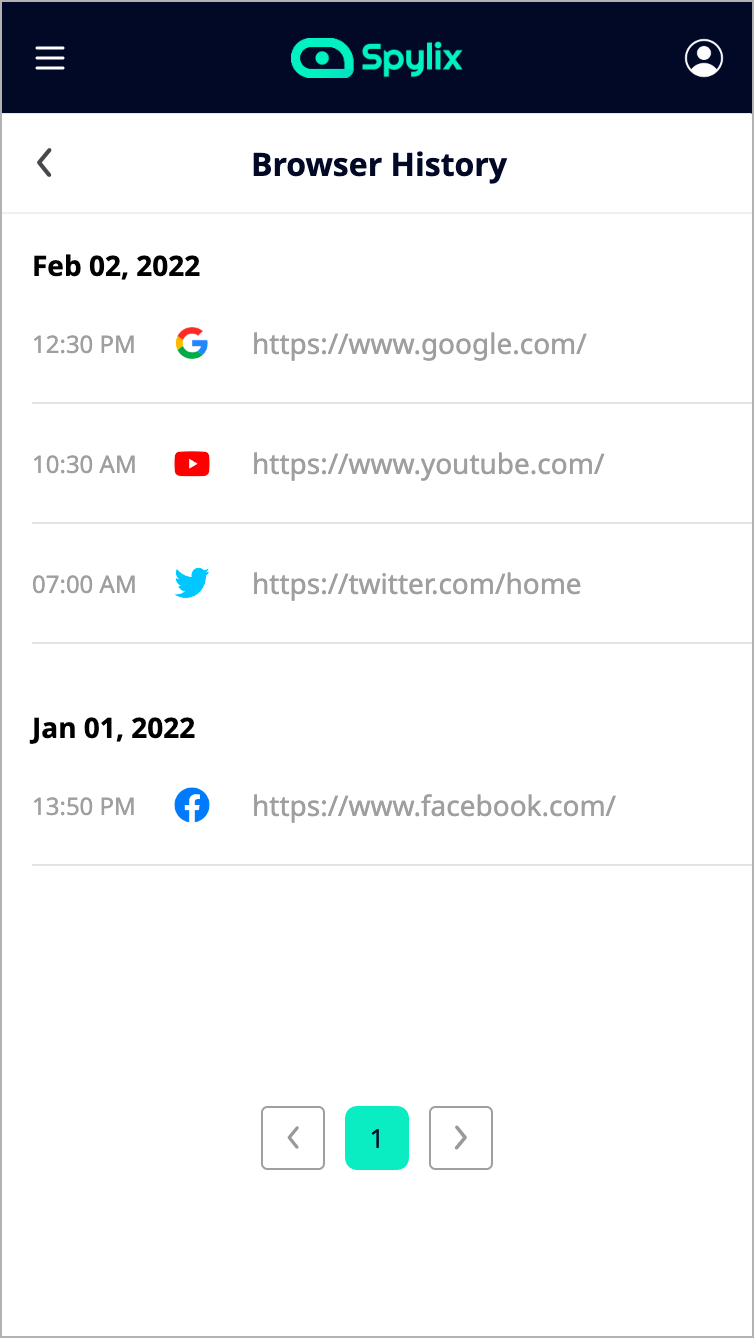 Search the History of the Android Device
Step 1: Create an Account
Open the Spylix official site to create your free account. Just share an email address!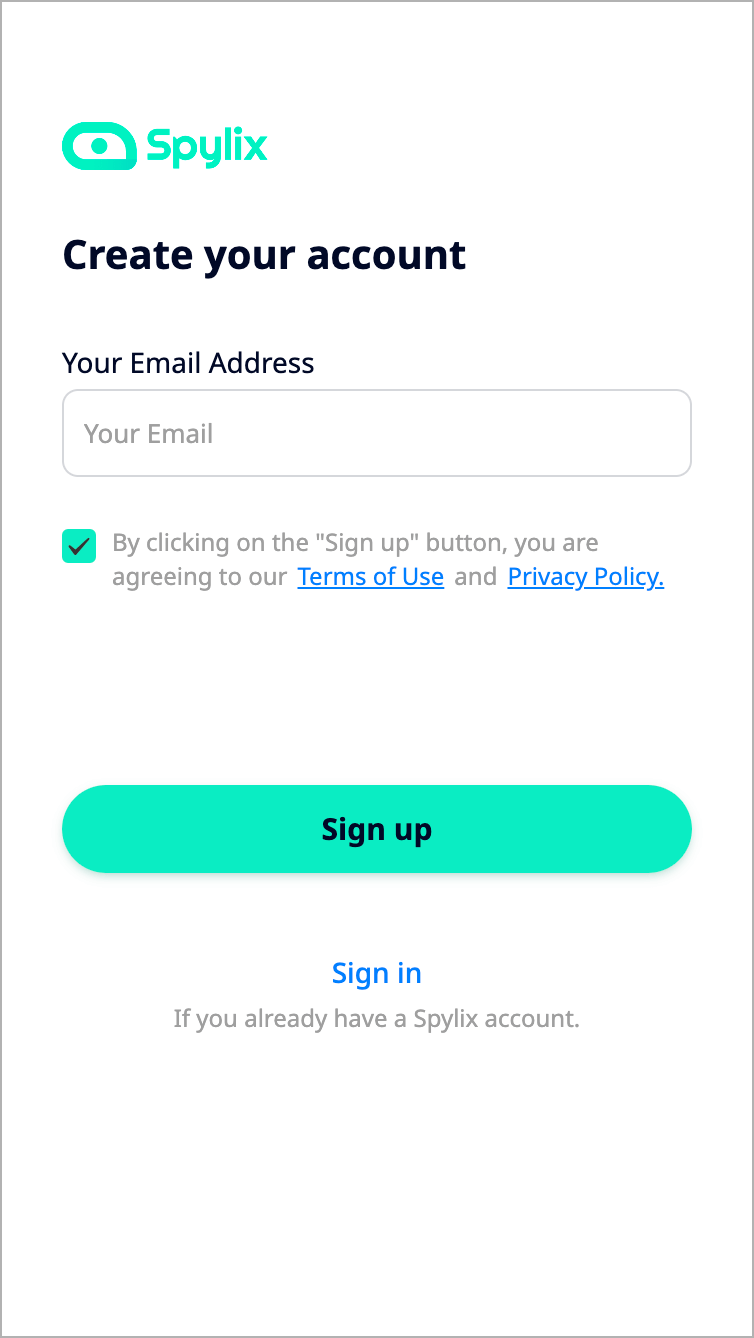 Step 2: Enable the Android App
Carefully apply the guidelines onscreen to set up the app on the Android device.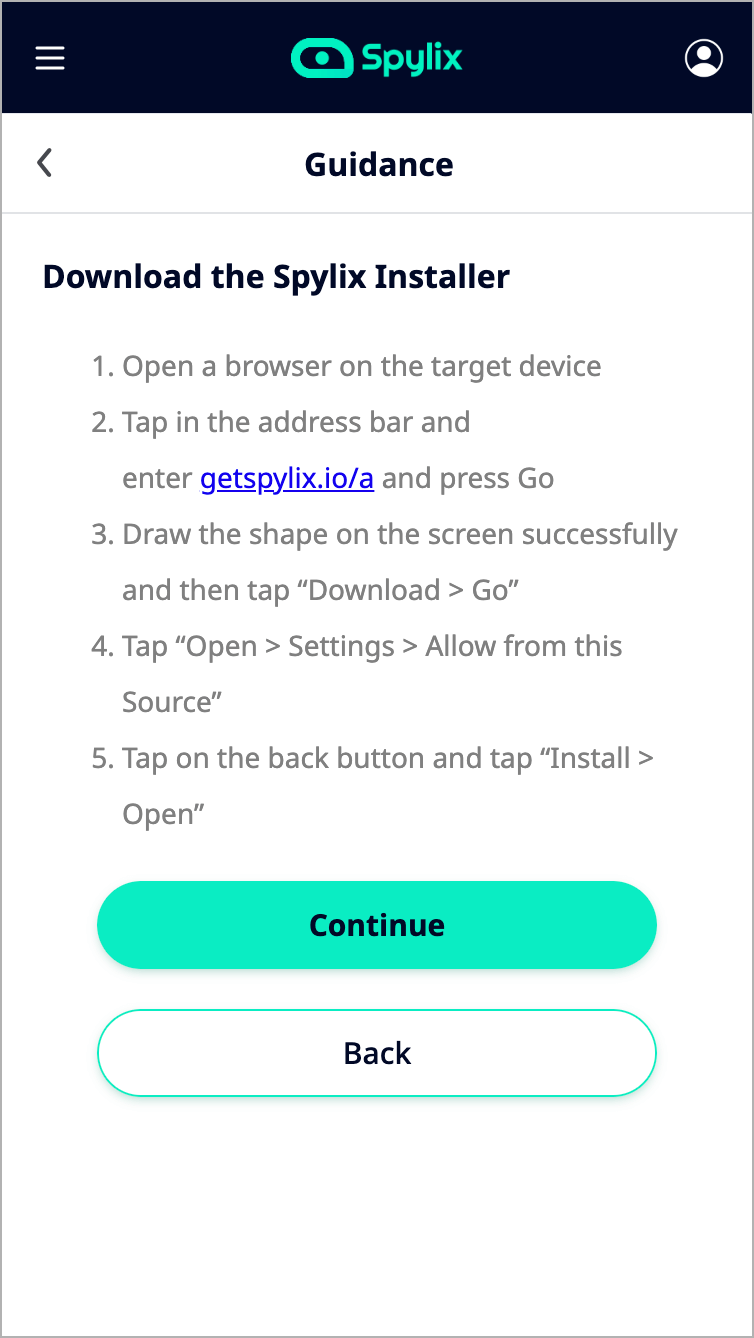 Step 3: Check the Android Phone Browser History
Finally, open the control panel using your web browser. Click on Browser History feature to check the browsing activities on Android .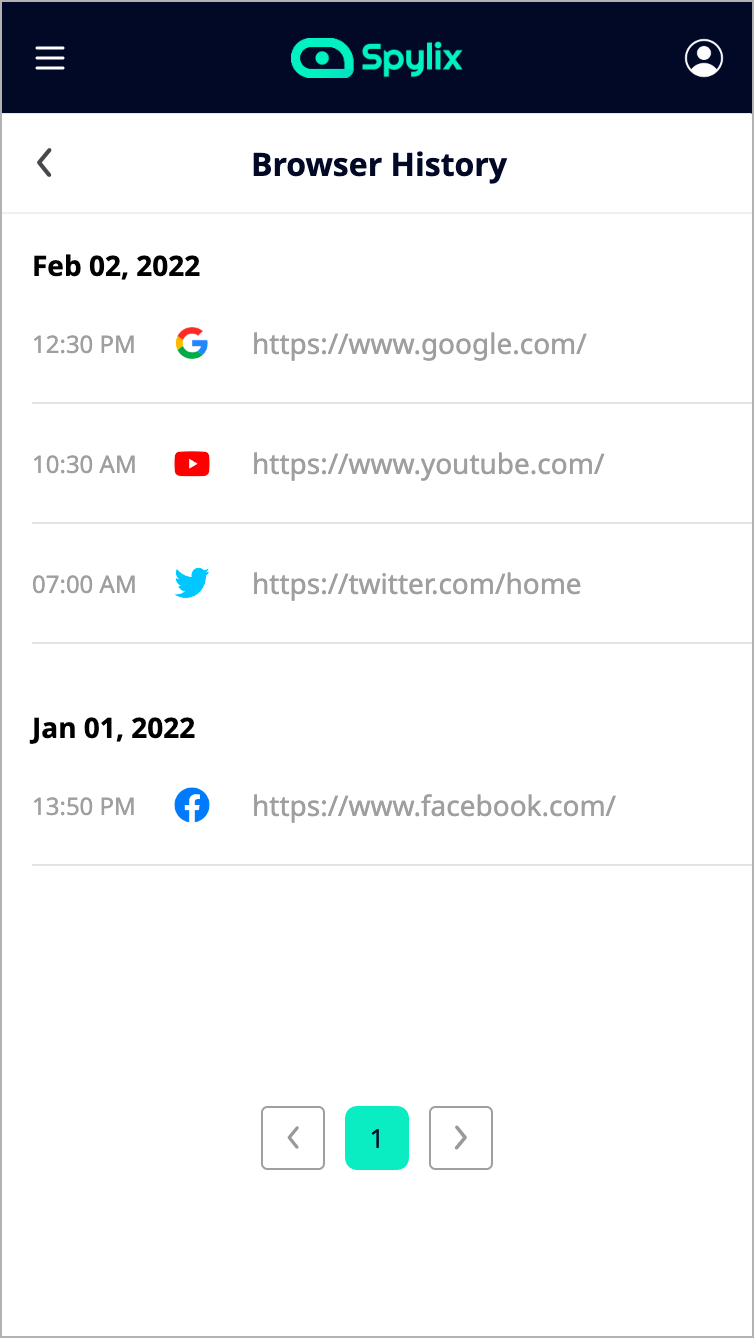 What Else Can Spylix Do?
What other features does this handy spy app have to offer?
Check out the list below:
Location tracking
Call and text message monitoring
Social apps spying on WhatsApp, Instagram, Facebook, Messenger, Snapchat, Telegram, etc.
Email tracking
Screen recording
Why Choose Spylix as The Best Phone Spy App?
The following utilities make Spylix stand out:
Budget-Friendly: It offers budget-friendly options that make it accessible to a broader range of users.
24/7 Customer Support: Spylix offers 24/7 customer support to help you with any issues or questions you may have.
Cross-Platform Compatibility: The app is compatible with all Android and iOS devices, making it accessible to a wider range of users.
Stealth Mode: The app includes a stealth mode that keeps your identity hidden while monitoring their phone activities.
Conclusion
This ends our analysis on "can Life360 see your search history?"
The answer is No! However, if you still aim to keep track of someone's search or browser history, try a worthy alternative called Spylix!
This app works in hidden mode, preserving your identity and ensuring a practical spying experience.