Thanks to social media platforms like Snapchat, it has become easier for people, especially children, to communicate with friends.
However, unsupervised access to such apps has also opened doors to new types of dangers and ills in society.
This has confused parents about managing their child's social media, particularly Snapchat activities since keeping track is incredibly complicated.
Here, we will explore "Is Snapchat bad" and how to control the child's online activities if they persist in using such platforms.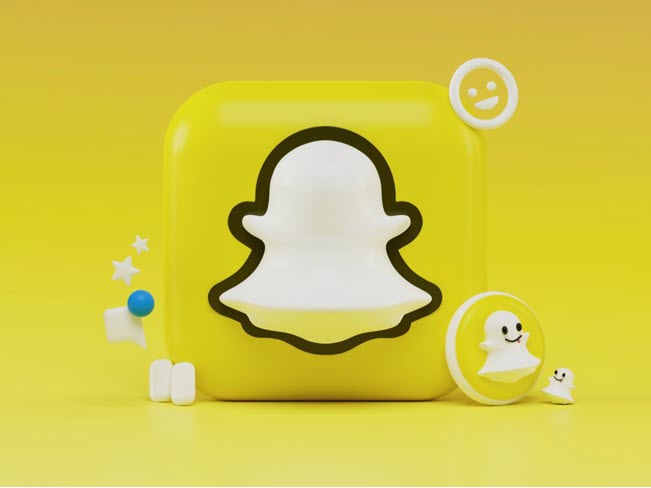 Part 1: Is Snapchat Bad?
In this section, we'll explore why Snapchat is bad for your children!
1.1 The Dangers of Snapchat
Much like any social media platform, there are also dangers to Snapchat as well! Your private information may get leaked or accessed by hackers.
Someone can catfish you, or you can easily fall into a scam. Cyberbullying and sexting are also among Snapchat dangers, which can easily be managed if parental control protocols are implemented on the child's phone usage.
Although Snaps get deleted once the other user views them, this is just a false sense of security. If you happen to share an intimate photo of yourself, it can easily be saved using various techniques (nothing on the internet is temporary).
1.2 Is Snapchat Bad for Kids?
Unregulated and unsupervised access to any social media app, not just Snapchat, is bad for children.
Snapchat is rated 13+ but easily accessible on all app stores. So, if you do not keep a check on your child's phone activities, they have instant access to Snapchat, where adult content is easily accessible.
Moreover, one of the most significant bad things about Snapchat is that bot accounts can spam your child's account with pornography.
Children can become unproductive and fall behind in their schoolwork and daily chores.
Predators can lure them into a trap, resulting in them giving up their private information and photos/videos.
1.3 Why Snapchat Is Bad for Society?
There will also be some positives and negatives of anything online, including Snapchat!
Even though these services have made it easier for people to communicate, factors such as spamming, hacking attempts, pornography, and bullying, may make people consider that Snapchat is bad for society, especially kids.
Negative content tends to find its way if you aren't safe enough.
However, it all depends on the individual usage of Snapchat, but in the case of children, adult supervision is necessary.
Part 2: What Are The Good Things about Snapchat?
Initially, Snapchat was a photo-sharing app, but now you can communicate with your family and friends via call, text, and video chat.
Children can use this platform to make new friends, get help from their schoolmates for homework, and keep in touch with their parents when not at home.
One of the good things about this app is that it is perhaps the safest social media service available. The chats and snaps get removed once the other user views them.
In addition, Snapchat sends an instant alert if someone takes a screenshot of your stories, snaps, or texts, allowing you to act appropriately to deal with the situation.
Also, if you intend to check your child's whereabouts in real-time, then you can utilize the SnapMap feature to learn where they are.
Despite its significant drawbacks, Snapchat has a lot to offer.
Part 3: What Age Is Appropriate for Snapchat?
If you finally decide to let your child use Snapchat, it is vital to understand at what age you should allow regulated access.
Here, we have discussed this topic!
3.1 Should I let my 13-year-old have Snapchat?
It is up to you and how much you trust your child.
13 is the legal age at which children can use the app after their parents or guardians read and agree to the terms of service.
However, agreeing to the terms of services gives Snapchat access to your child's name, email address, and age. Besides this, the company's servers temporarily keep the shared snaps' data.
So, proceed with caution!
Also, if you are comfortable with all this and fully intend to supervise your child's activities on Snapchat, then go ahead!
3.2 Is Snapchat safe for 17-year-olds?
17-year-olds may be closer to the legal adult age in the USA, but they are still kids and can become victims of bullying, catfishing, pornography, and more.
If they carefully and responsibly use their social media account, they can remain safe on Snapchat!
3.3 What percentage of 13-year-olds use Snapchat?
According to Statista, 63% of teenagers aged 13 to 14 were active on Snapchat.
Part 4: How to Monitor Your Childs' Snapchat to Keep Him/Her Safe?
Now that you understand what's bad about Snapchat and how supervision by a parent or guardian can make their experience safer on the social media firm, the next step is knowing how to keep track of it all!
You would require a social media tracking app, such as Spylix , to monitor their Snapchat activities remotely, most of the time without them knowing.
All details related to their texting and snaps will be available to you on Spylix's online control panel. You can monitor both Android and iOS devices with it as well.
Overall, the app is intuitive, updates data in real-time, and is available on any device with a web browser.
Key Features of Spylix Snapchat Monitor
With Spylix, you can track the text messages and snaps exchanged on the target Snapchat account.
You can also learn the other users' names and view their profile pictures. Also, the contact list on Snapchat is accessible, with names, numbers, and email addresses.
How to Monitor Your Childs' Snapchat to Keep Him/Her Safe?
It is simple to install Spylix on the target device. For iOS, no software installation is needed, and for Android, the app setup process takes only a few minutes.
Check out the following steps to learn how to set up this tracker on the child's phone to monitor their Snapchat activities.
Monitor The Child's iPhone
Step 1: Set Up The Spylix Account
Go to the Spylix website, and sign up for free using your email address.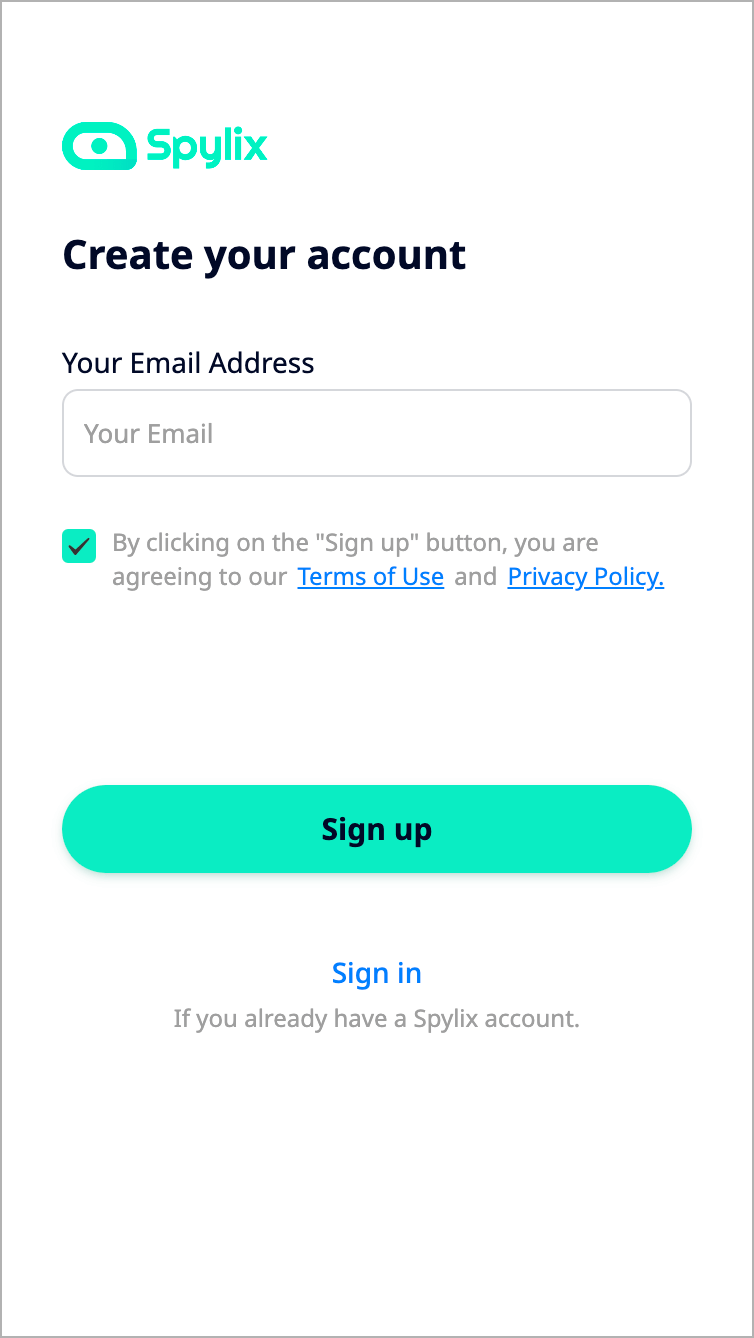 Step 2: Verify The iCloud Details
Enter your child's iCloud credentials to verify their device and account.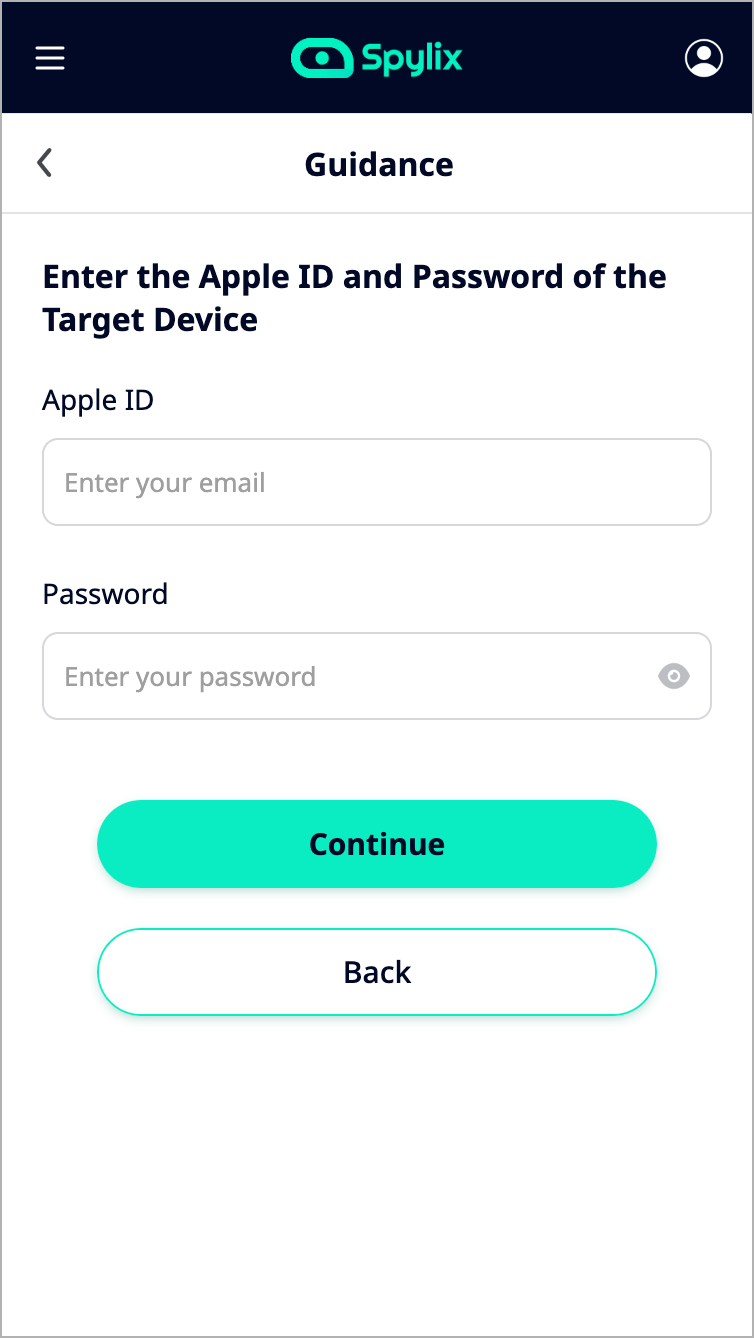 Step 3: Monitor Your Child's Snapchat for iPhone
Visit the control panel. Press Social Networks and click Snapchat to track their snaps.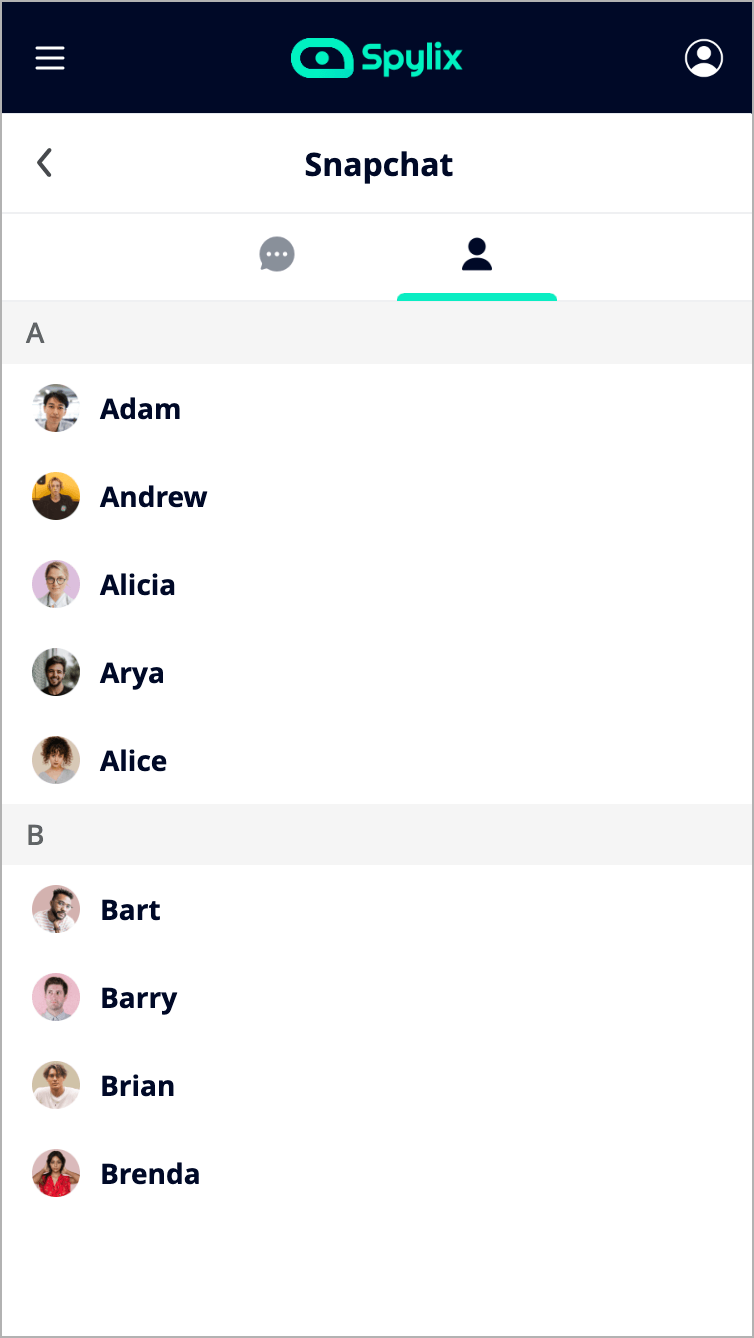 Monitor The Child's Android
Step 1: Create a New Spylix account
Select the Sign Up Free option on the Spylix website. Make a free new account using your email address.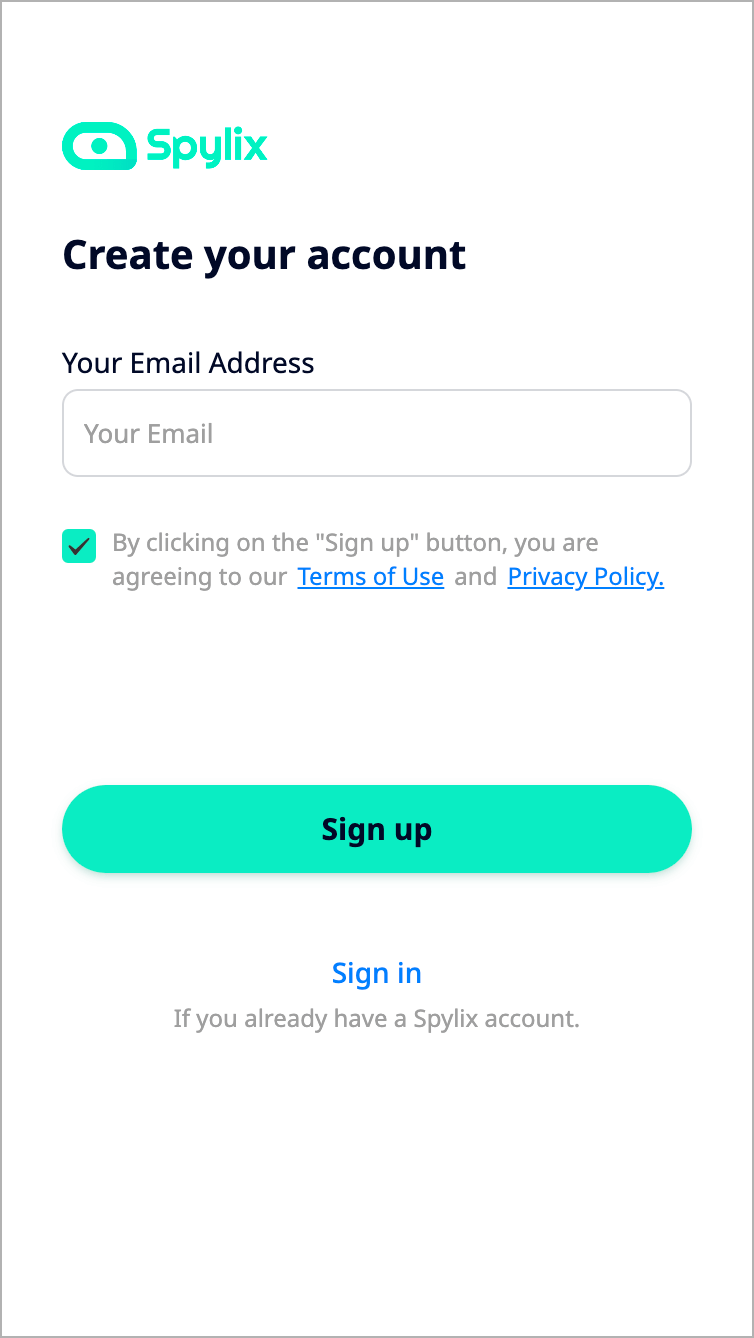 Step 2: Install The Application
Set up the app on the kid's Android device by following the guidelines on the screen.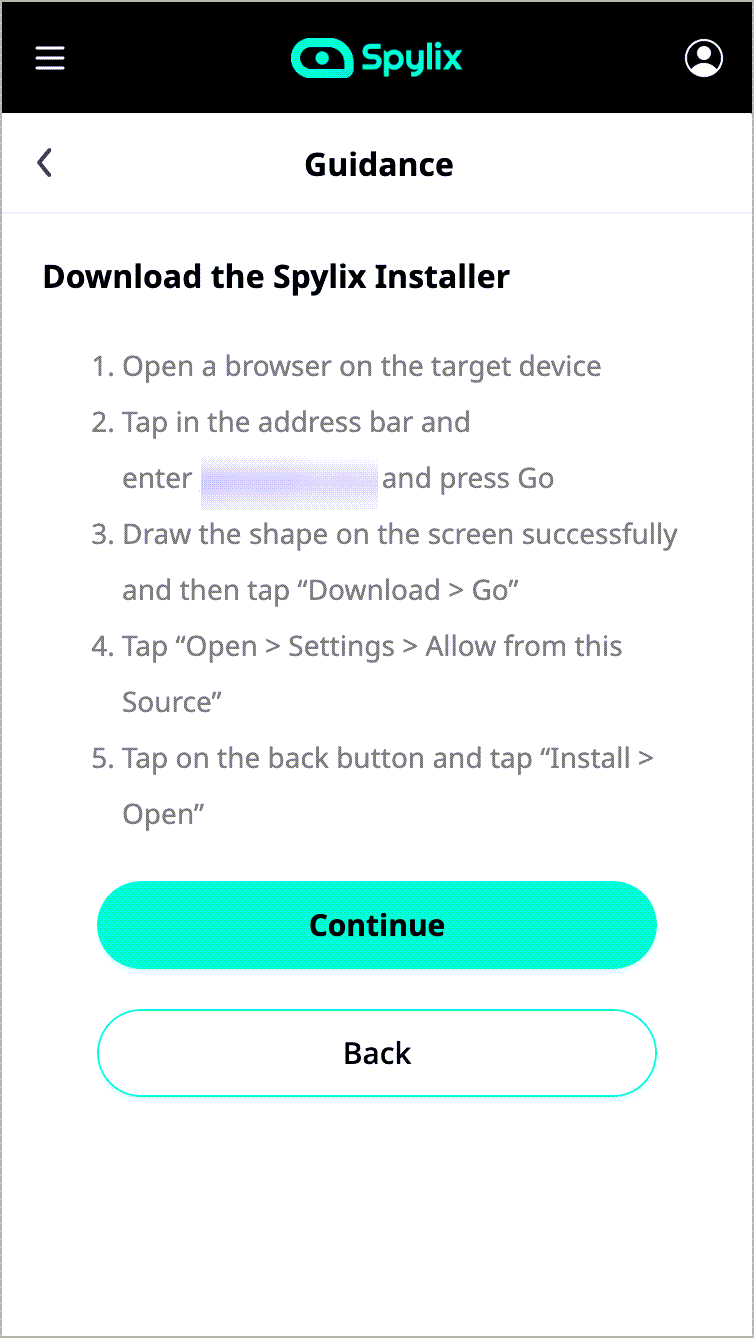 Step 3: Track Your Child's Snapchat for Android
Open the dashboard and click on Social Networks. Select Snapchat from the list to view the snaps.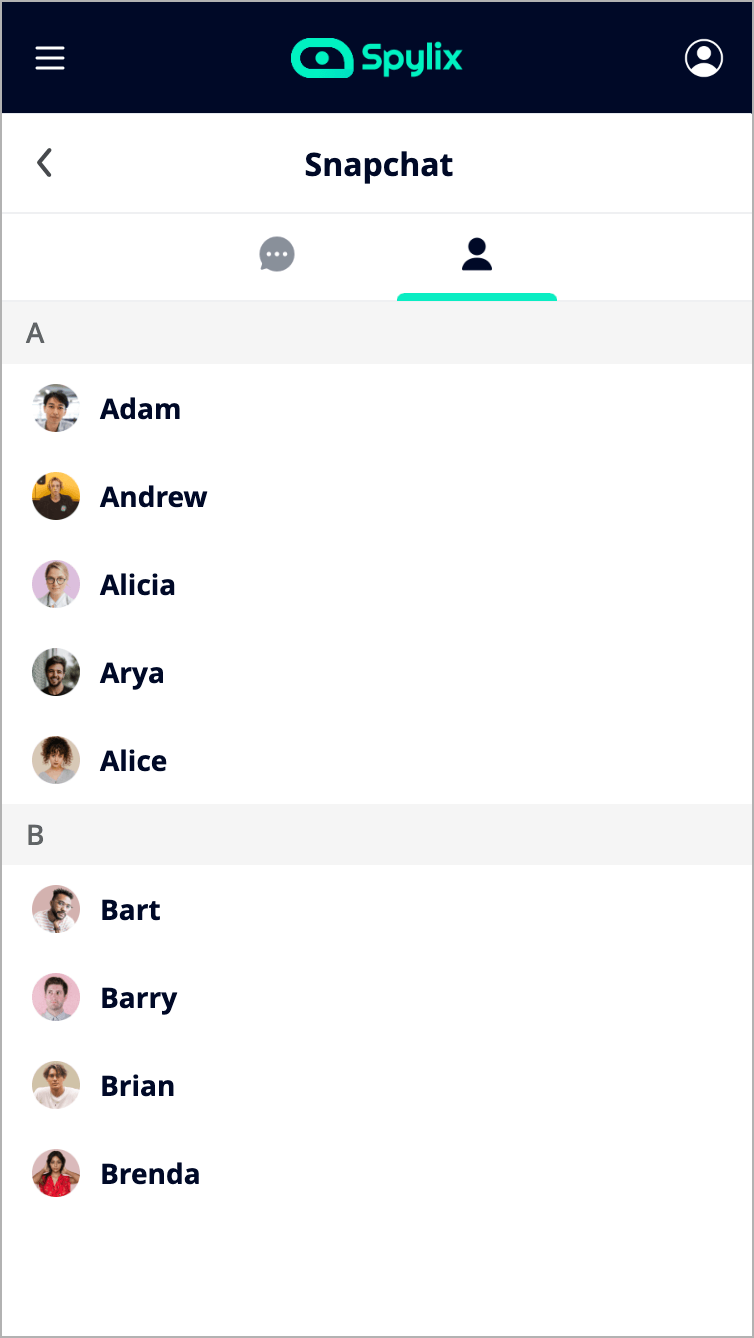 What Else Can Spylix Do?
Other than Snapchat, the Spylix app can track your child's other social media accounts, including Instagram, Messenger, Telegram, WhatsApp, etc.
Moreover, you can also monitor their live location and view the history of visited places. Geofencing is also available with Spylix.
Furthermore, the app offers to spy on call logs, text messages, contact lists, emails, and keystrokes.
Not only that, but you can also remotely ban apps and URLs on your child's phone.
Why Choose Spylix as The Best Snapchat Monitor?
The majority of Snapchat trackers only work properly if the child's phone has been rooted or jailbroken. This can make your kid's device vulnerable to hacking attempts and malware.
Luckily, it isn't the case with Spylix! Simply install the app and start tracking your kid's Snaps secretly.
Still, if any issue occurs during installation or while managing the dashboard, consult the customer support staff anytime. The dashboard is simple to manage, with every feature one click away.
The service is budget-friendly as well.
Part 5: How To Avoid The Risks of Snapchat?
You can never be too careful when it comes to the safety or well-being of your child.
Hold an honest conversation with them and let them know the dangers of social media. Share your expectations, and listen to their input.
Also, you can enable Spylix on their phone to regularly track their chats and to see if they are safe from bullies and predators.
Part 6: FAQs about Snapchat
Is Snapchat bad or good?
This section will explore the question further!
6.1 Is using Snapchat a red flag?
Snapchat is a popular social media platform that is useful for people of all ages. So, it is not a red flag if someone is using this application.
6.2 Is Snapchat safe for private photos?
We recommend sharing private or intimate with only one you trust on Snapchat or any other social media platform.
6.3 Why do adults use Snapchat?
Adults use Snapchat to communicate with their loved ones and use it for marketing reasons.
Overall, the platform is not limited to just one age group.
6.4 Is Snapchat a Chinese app?
No!
It was founded in the United States in 2011 and the HQ is based in Santa Monica, California.
Conclusion
There is no direct way to conclude is Snapchat bad or not
It all depends on how one consumes their time on the app. If you are a parent, ensure your child doesn't use the app without supervision. This can expose them to adult content, bullying, and online scams.
You can use apps like Spylix to remotely track their snaps and chats on the popular social media app.