Though social media was first introduced decades earlier, since the start of the 2010s, it has taken the world by storm.
However, with considerable advantages to it, there are also drawbacks that are difficult to ignore.
In this article, we will explore the pros and cons of social media.
Moreover, you'll learn how to manage the usage in a controlled manner, not only for yourself but also for your loved ones.
So, let's begin!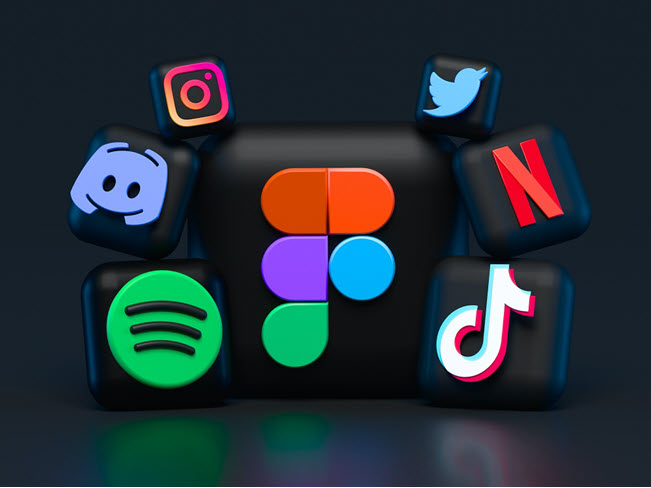 The main purpose of these platforms is to let people communicate with their loved ones more efficiently and quickly.
Not only that, but users also can navigate their social media accounts to enhance their brand image, business, and ideology.
Initially, there was no harm or foul related to it, but ever since its popularity expanded to all regions of the world, more and more people started to notice the negatives as well.
If you are using it excessively without considering your mental health and daily productivity, then it can lead to negative consequences.
In conclusion, social media is both good and bad!
In the following section, we will share the top 10 pros and cons of using social media, enabling you to decide for yourself!
Here are the top 10 pros of social media:
Education

When Covid locked down the world, and educational institutes shut down, social media helped the world keep working.

Platforms like Zoom, Google Meets, and others enabled teachers to conduct their classes on time and efficiently. Social media allowed new opportunities for networking and collaborative learning among students and educators.

Making New Friends

Social media lets you communicate with people from every part of the world. You can learn their culture, understand their struggle, and become friends in the process

This was probably the base concept of all the original social media platforms, like MSN Messenger, Facebook, and Orkut.

Business

Social media has made it incredibly simple for people to start their businesses. With the introduction of platforms like Instagram, Snapchat, etc., you can now create your profile, introduce the product, advertise, reach out, and sell.

Common Interests

On sites like Facebook, you can join groups based on your favorite topics to interact with people with similar tastes.

Access to Information

Thanks to the Internet and social media, you can instantly access information on almost every topic. You can tap into the Twitter trending page to discover what is new and how people react.

Customer Support

You can establish your business online, create a page or profile, and set up a chatbot for quick and effective customer support.

Businesses can share what's new about their product and engage with their clients to get positive and negative feedback.

Getting Job and Work Opportunities

Today, every old and new business entity is on social media. This has opened new job types, such as social media marketing manager, strategist, etc.

Not only that, freelancers can now share their skills and portfolio on Facebook and Twitter to get hired for new jobs and skills.

Developing Social Skills

For an introvert, it is difficult to connect with people face-to-face. If you face similar issues, you can use social media to develop and enhance your communication skills.

Finding Love

After joining online communities or groups and interacting with people who share similar interests, finding love is always possible.

Playing Games

You can play exciting new games on Facebook to spend your free time.
The positives might have excited you, but the cons of social media are difficult to ignore.
Check the following list:
Pornography

The majority of social media platforms have restricted pornographic content. However, some have given a free hand and turned a blind eye to this issue.

This has exposed children to such content, which is a significant drawback of social media.

Cyberbullying

It is easier for bullies now to hide behind a keyboard to bully someone they are jealous of. Cyberbullying is becoming quite predominant among children, especially.

Gossip and fake rumors can spread like wildfire, affecting the child's social interaction at school and elsewhere.

Stalking

One can use social media to stalk another person.

Online or not, stalking should always be discouraged, as it is not healthy behavior.

Hacking

It is quite simple for hackers to access such your personal information on social media, especially when your social media profiles are not protected via strong passwords and 2FA.

Social Isolation

Spending too much time on social media can make you isolated from the world. It is important to maintain a balance of both worlds.

Fake News

Social media, though a convenient tool for accessing information, has also become a source of misinformation.

People can spread a completely absurd fact about someone, and thousands of online users would believe it without researching.

Addiction

Online addiction is a real thing, and it is one of the biggest cons of social media. If your loved one is spending too much time there, discuss with them what harm it may bring to their well-being.

Health Issues

Cyberbullying, fake news, addiction, and stalking all lead to mental health issues, such as anxiety, depression, ADHD, etc.

Lack of Productivity

If you are continuously scrolling through your social media feed without any moderation, it will definitely affect your productivity at work and even at home.

So, be careful, as it may damage both your professional and personal relationships.

No Privacy

No room for privacy is left when you post personal information on social media. This opens the door to cyberstalking and other threats to your well-being.
You can tackle the social media cons by limiting the usage on your and your loved ones' phones with the help of a tracking app like Spylix !
You can also monitor the chats of any other person(primarily your children and spouse) and see if everything is fine with them.
Moreover, Spylix works excellently on Android and iOS devices without any issues. The installation process is easy. For iOS, there is no requirement for software installation, and for Android, the steps can be completed within a few minutes.
Key Features of Spylix Social Network Spying App
Spylix offers several social media-related features:
View the chat history
Review the personal details on the sender and receiver
Check the time and date of all chats
Block social media apps on the target phone
How to Control Social Media Apps on Your Phone?
Follow these steps to learn how to manage social media apps on any phone:
Manage The iPhone Social Media Apps
Step 1: Set Up Your Account
Sign up for free with Spylix by using your email address.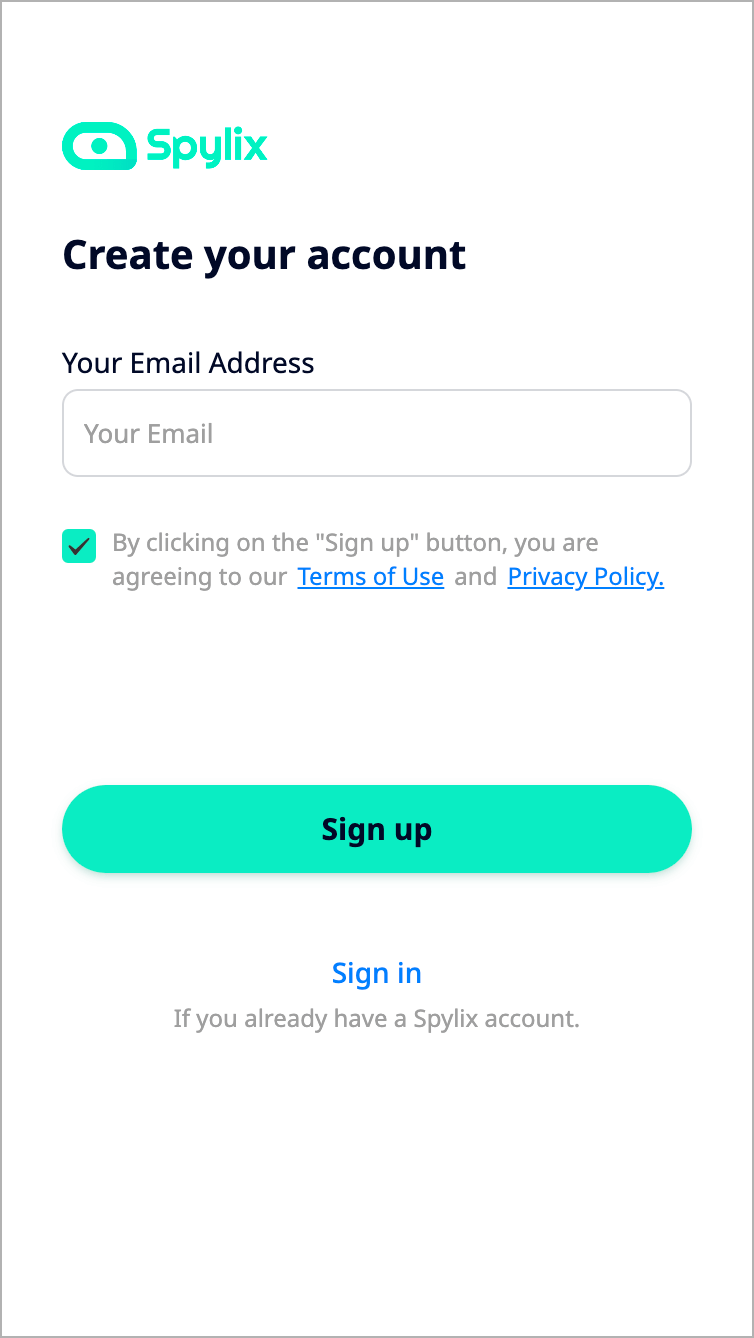 Step 2: Enter The iCloud Account
Enter your or the target user's iCloud credentials to verify the iOS device.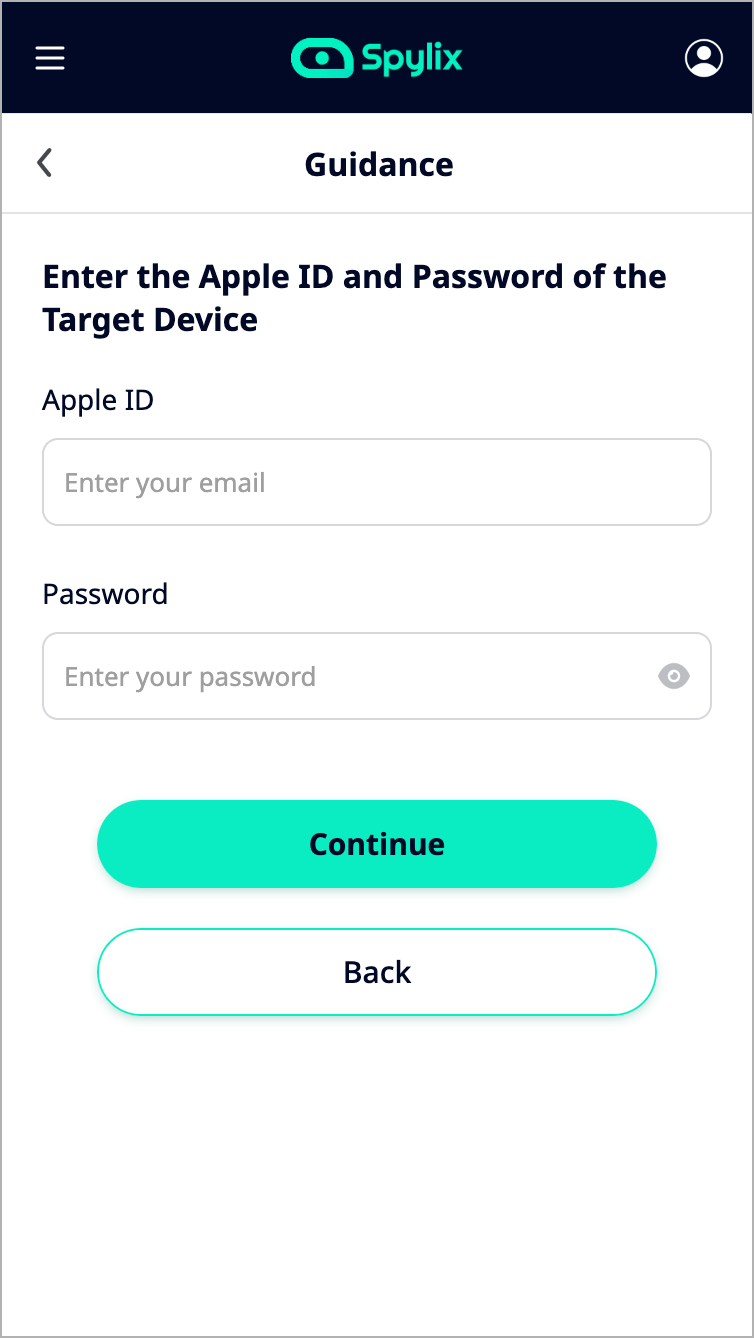 Step 3: Manage Social Media Apps
Launch the online dashboard, and tap Social Networks. Click on any social media app, such as WhatsApp on the list, and review the details.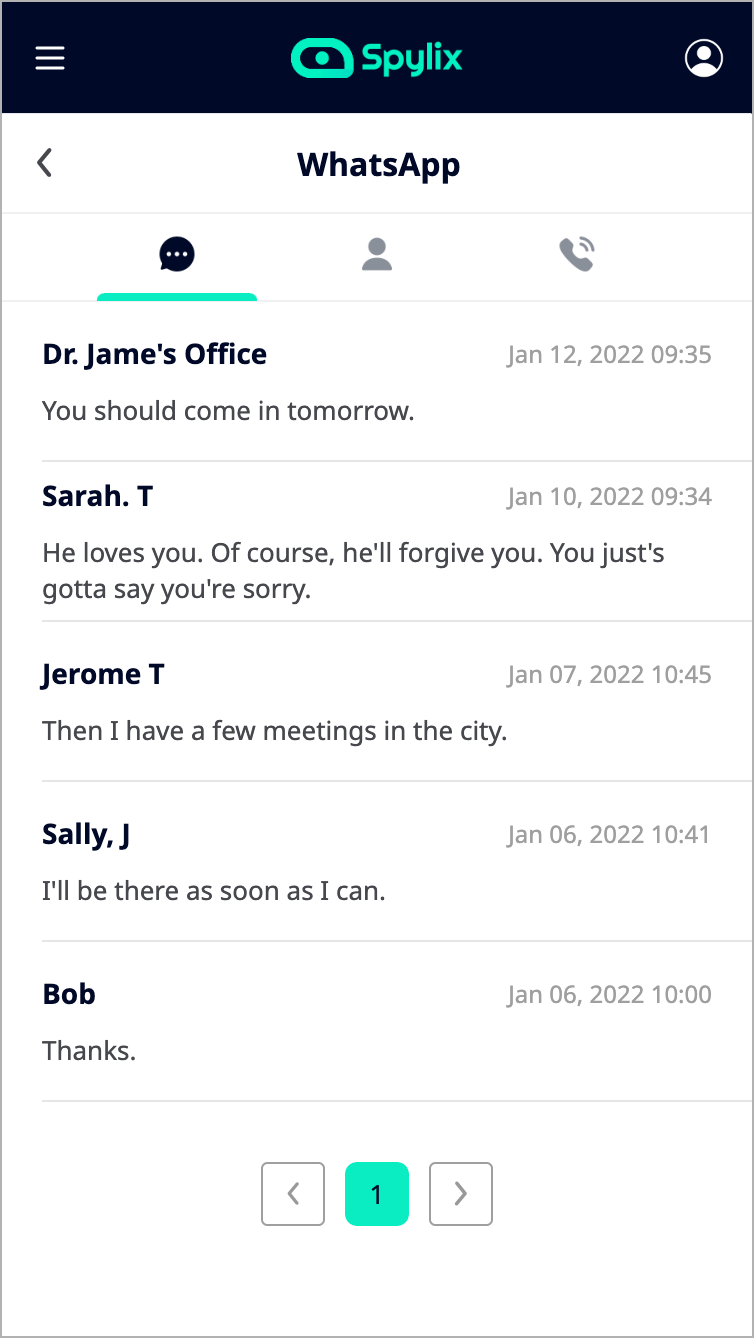 Manage The Android Social Media Apps
Step 1: Create Spylix Account for Free
Go to the Spylix site, and make a free profile using your email address.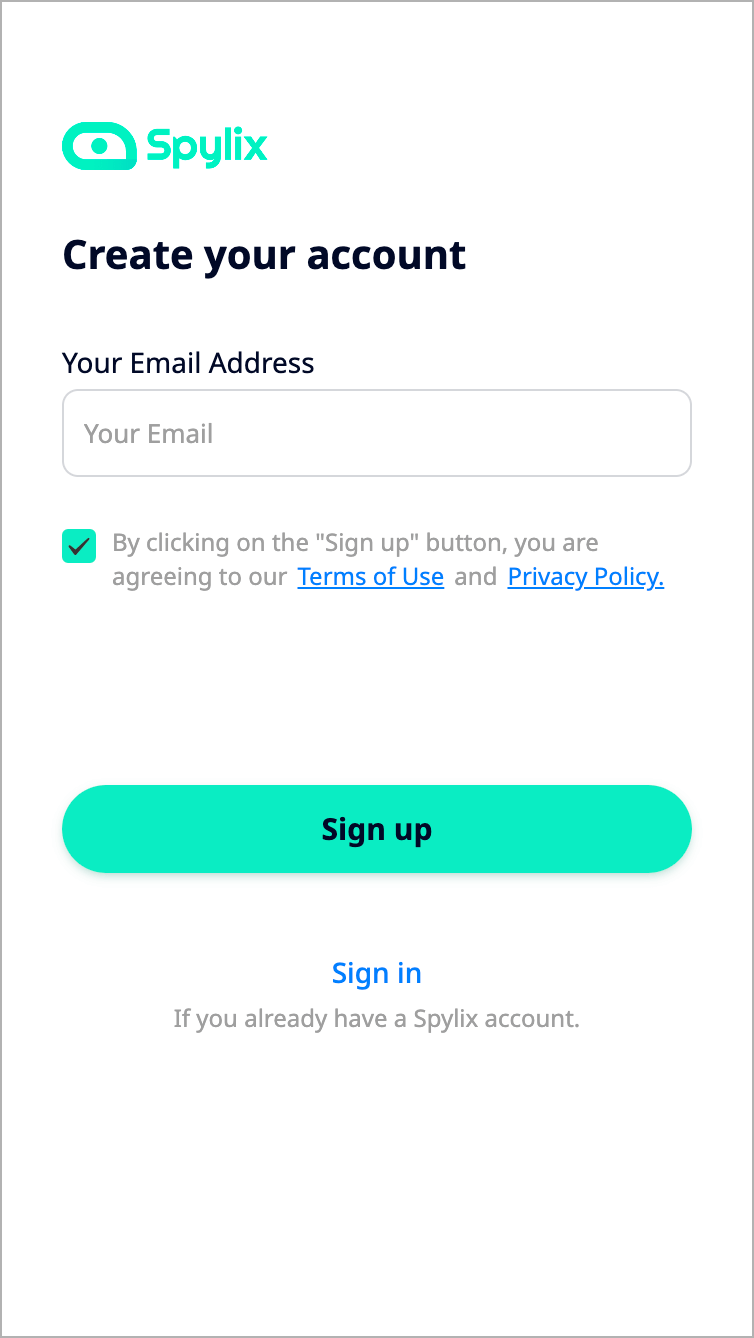 Step 2: Install the Application
Follow the steps on your account to learn how to install the Android app quickly and secretly.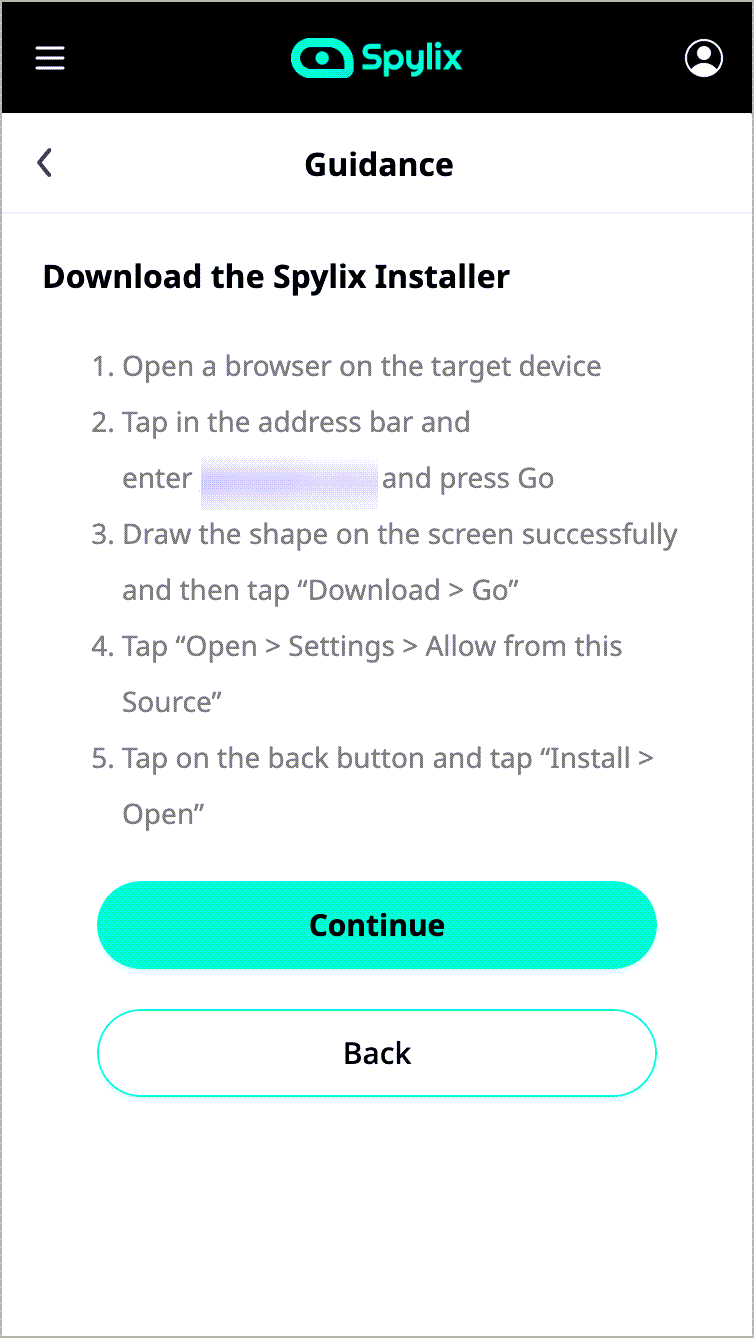 Step 3: Manage the Android Social Media Apps
Access the control panel, and click on Social Networks before selecting apps like WhatsApp to track the user profile.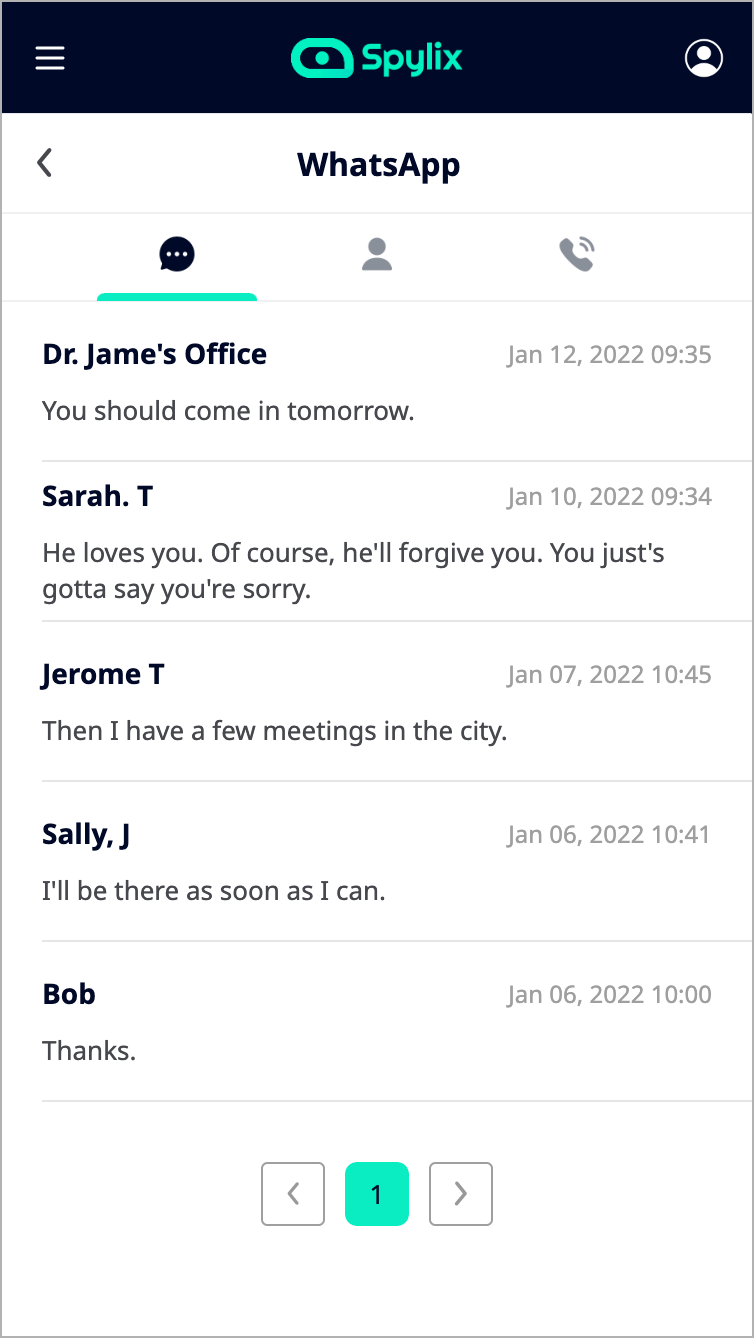 What Else Can Spylix Do?
There is no limit to Spylix's phone tracking features. We have listed some top functions here:
Block social media URLs
Track the phone location (even if it is offline)
Browser History check
Messages spying
Call logs tracker
Why Choose Spylix as The Best Social Network Spying App?
Follow attributes make Spylix the top choice for monitoring social media apps:
Spylix is easy to install and use
No jailbreak or root is needed
Customer support is readily available
Your data will remain safe on the platform
Conclusion
We hope that you now understand the pros and cons of social media!
It is quite evident that moderate use contributes to more productivity.
However, if you feel you are excessively using social media and wish to control it, we recommend Spylix. This app will help you manage your social media activities easily.