Sprint is a network provider in the United States and not just any network provider; it's one of the largest, with more than 54 million active users. It also allows the retrieval of someone's networking details such as Sprint call logs, Sprint phone records or text messages, etc.
So, this article is entirely focused on how to view Sprint call logs and text message history through a variety of methods discussed down below.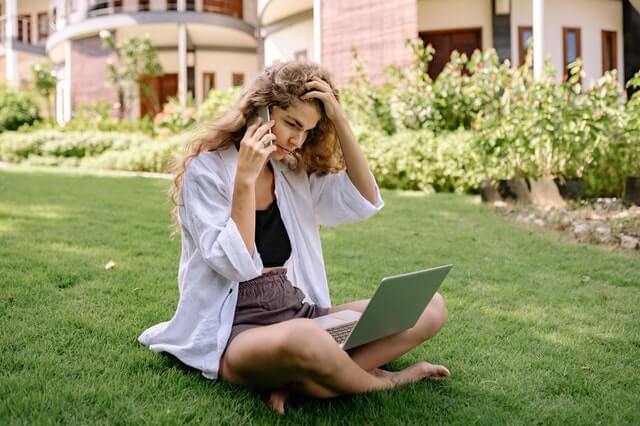 Part 1: Can I Hack Sprint Call Logs and Text Message History Online?
Yes, this is possible as Sprint allows access to older text message records. The service included this feature so that their customers can easily keep track of the data they are passing on the network.
Also, the steps involved in retrieving those messages are both simple and straightforward. A variety of methods are available to complete the process.
Although it can be done through the official website, the data obtained is limited, and the process is a bit more complicated. Therefore, another method is doing it through a third-party service, making the entire process more straightforward and easier to follow.
It's also important to note that text messages and other details can only be retrieved for the past 90 days.
This is a limitation set by Sprint, and unless those messages were logged somewhere else, it's almost impossible to retrieve them even with a history hack. So make sure to retrieve the wanted messages before the limit of 90 days.
Part 2: 4 Online Ways to View Sprint Call Logs and Text Message History
As mentioned earlier, there are several ways of viewing Sprint call logs and text messages. These different methods are listed here, so you will always have another to get the relevant data if one method fails to work.
2.1 View Sprint Call Logs on Sprint Official Site
Sprint's official website can be used to retrieve only the basic type of data about a person's network. Call logs can also be found among this information, along with the exact date and time of the calls.
Although roaming data information is supposedly not tracked by Sprint, the website is a good place to start for accessing basic information as the data taken from here will be both accurate and easy to retrieve.
Simply follow these steps to obtain your required Sprint call logs from the official website:
Step 1: Log in to your Sprint account, and on your dashboard, select the 'Call & Text Log' option.
Step 2: Information about call logs for the past 90 days will be shown to you.
Step 3: Download the information as a PDF.
2.2 Hack Sprint Text Message History from Online Site
Sprint text message history is retrieved the same way as the call logs. You will need the details of the relevant account to log in. Apart from that, the process is entirely free.
Also, keep in mind that messages older than 90 days are irretrievable, so you don't waste your time looking for some messages when they aren't there. Messages that have been manually deleted will also not appear here.
Step 1: Log in to your Sprint account, and on your dashboard, select the 'Call & Text Log' option.
Step 2: Information about messages for the past 90 days will be shown to you.
Step 3: You can adjust the timeline to find the relevant data and then print it in a pdf format later.
Sprint's customer care can be a valuable source of information for those looking to get some Phone Records. Records such as text and call logs can be asked from customer care, and they will be provided under a condition.
The "Sprint Mobile Services" subscription must be enabled, and only then the customer service will provide the necessary details.
2.4 Viewing Text Messages on Phone
If you have access to the phone where the Sprint account is active, the phone can be directly used to obtain text messages. All the text messages will be stored on the device and available for easy access. Just make sure that you consent if it's another person's device.
Part 3: How to View Sprint Call Logs and Text Message History with Spylix?
If you don't meet the requirements of the upper methods, then a third-party app like Spylix can be of help here. Spylix doesn't require you to access accounts to retrieve the relevant data and makes the entire process far simpler.
Here is how you can learn how to view text messages on Sprint using Spylix (iOS and Android):
For iOS
Step 1: Sign Up
Click Sign Up Free after opening the Spylix website from your browser, and creating an account using a valid email address. We recommend setting a strong password for your account.
Once the account is verified, select iOS as the target device, and pick a suitable subscription plan.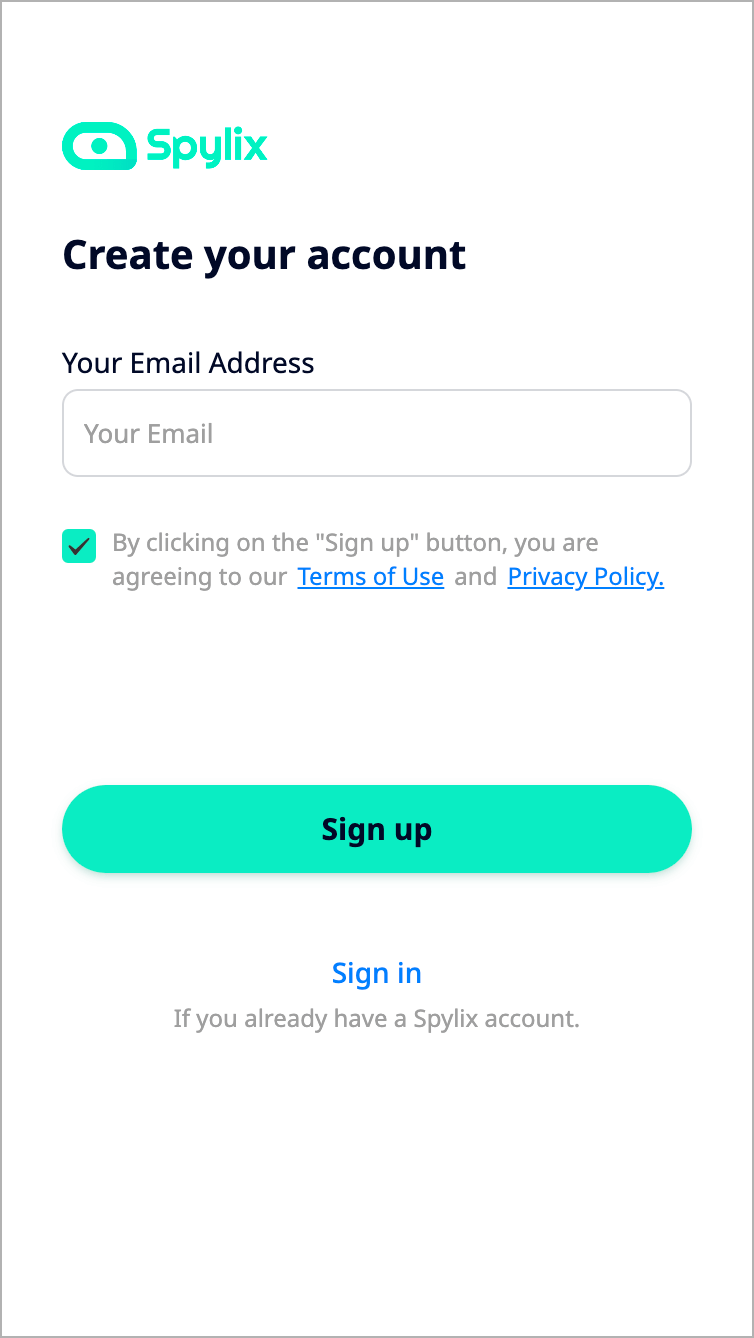 Step 2: Set Up Spylix on the iPhone
From your Spylix account, enter the other person's iCloud account info(Apple ID and Password). After the verification is complete, proceed to the next step.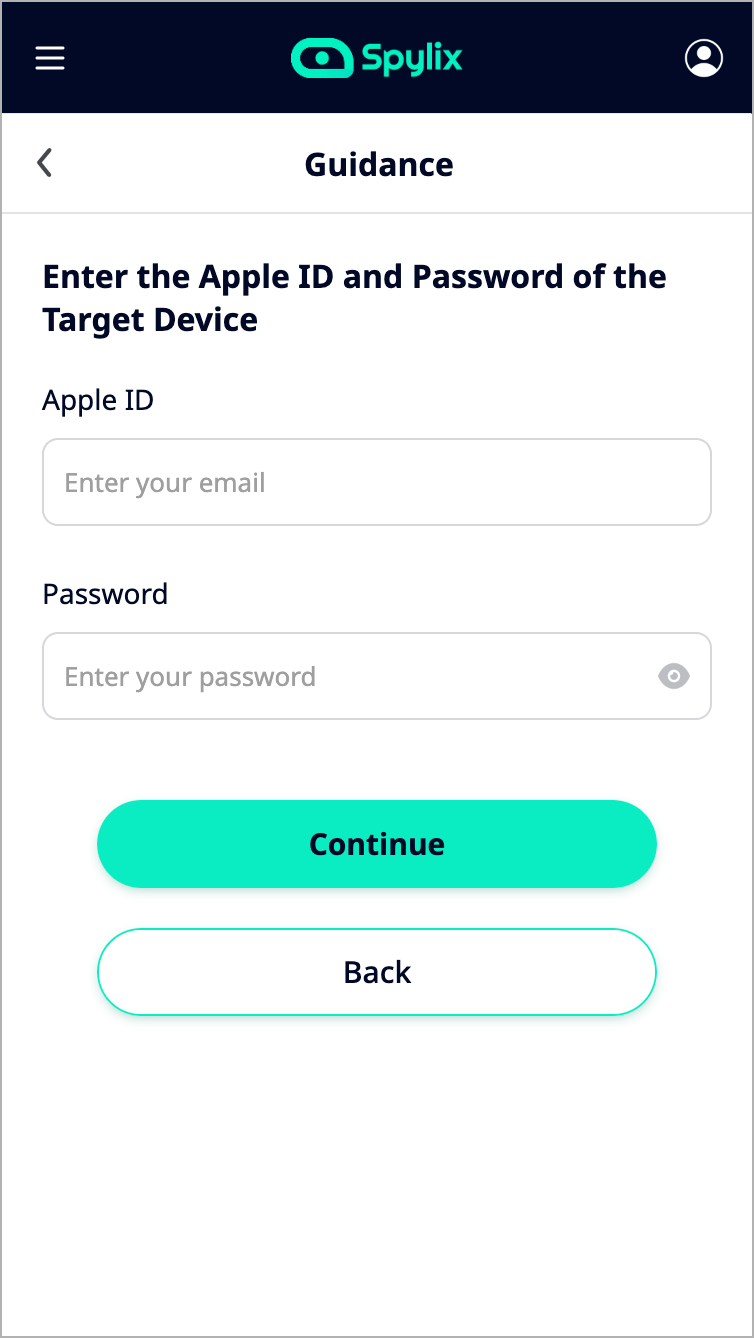 Step 3: Start Retrieving Text Messages from Sprint
Open the Dashboard, and there you can quickly view the other person's call logs, chatting history, and much more.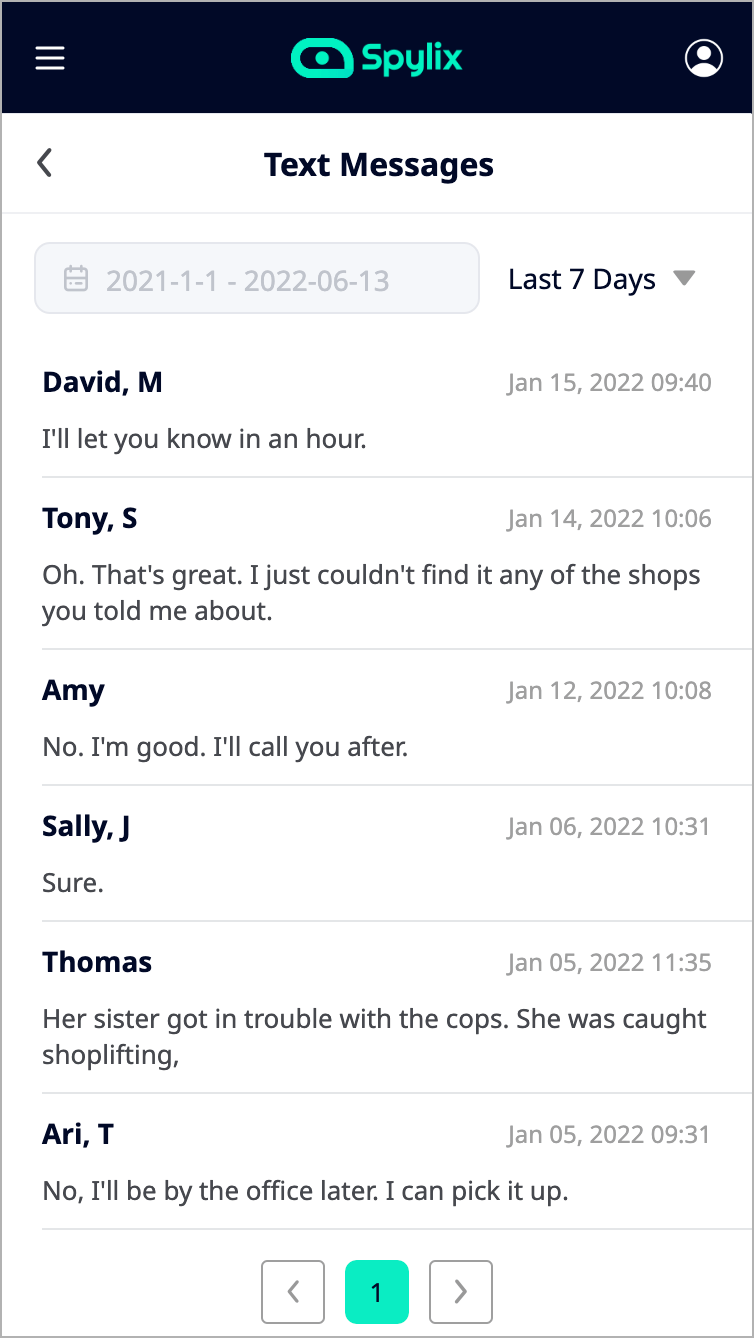 For Android
Step 1: Create An Account
Provide an active email address to create a new account on Spylix. Next, enter a new password while selecting Android as the target device. Finally, pick a subscription plan which best serves your requirements.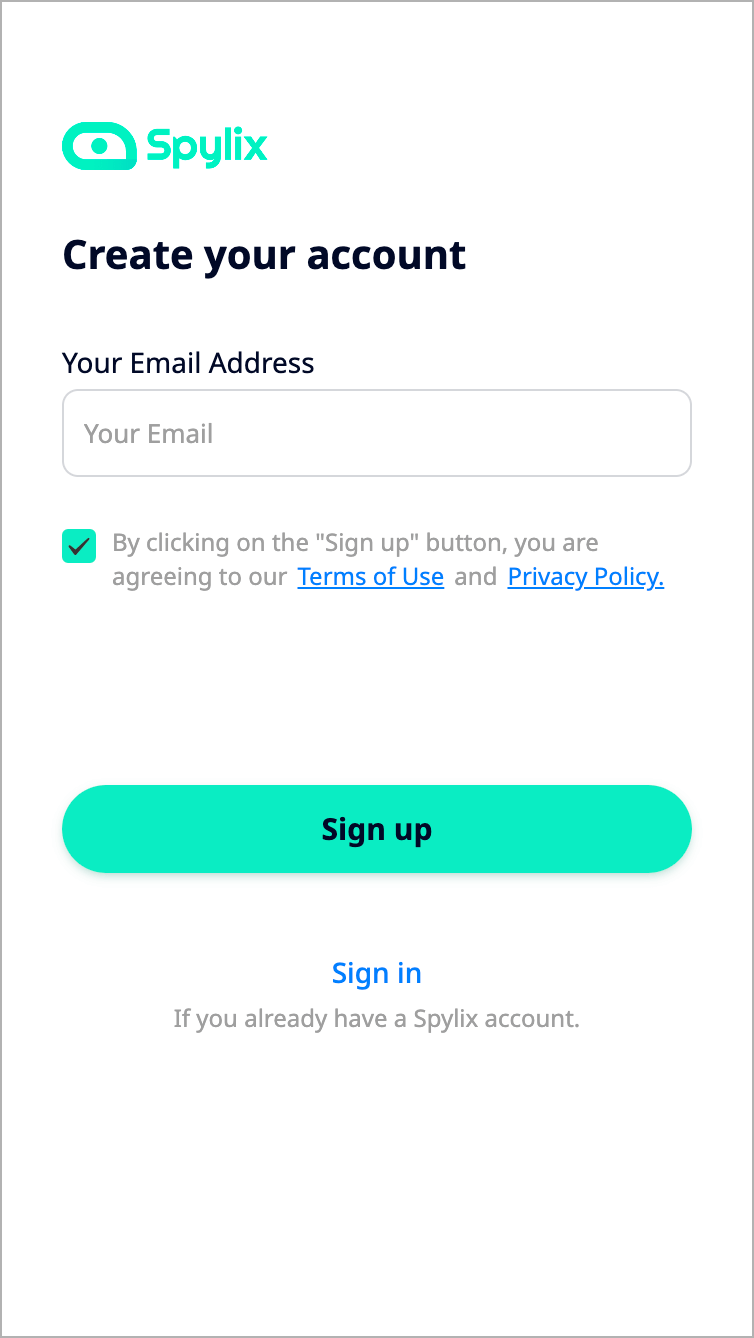 Step 2: Add Spylix to the Phone
After manually accessing the other person's Android device, install Spylix on it. Run it, and provide your login details. The app will remain hidden from the user after that!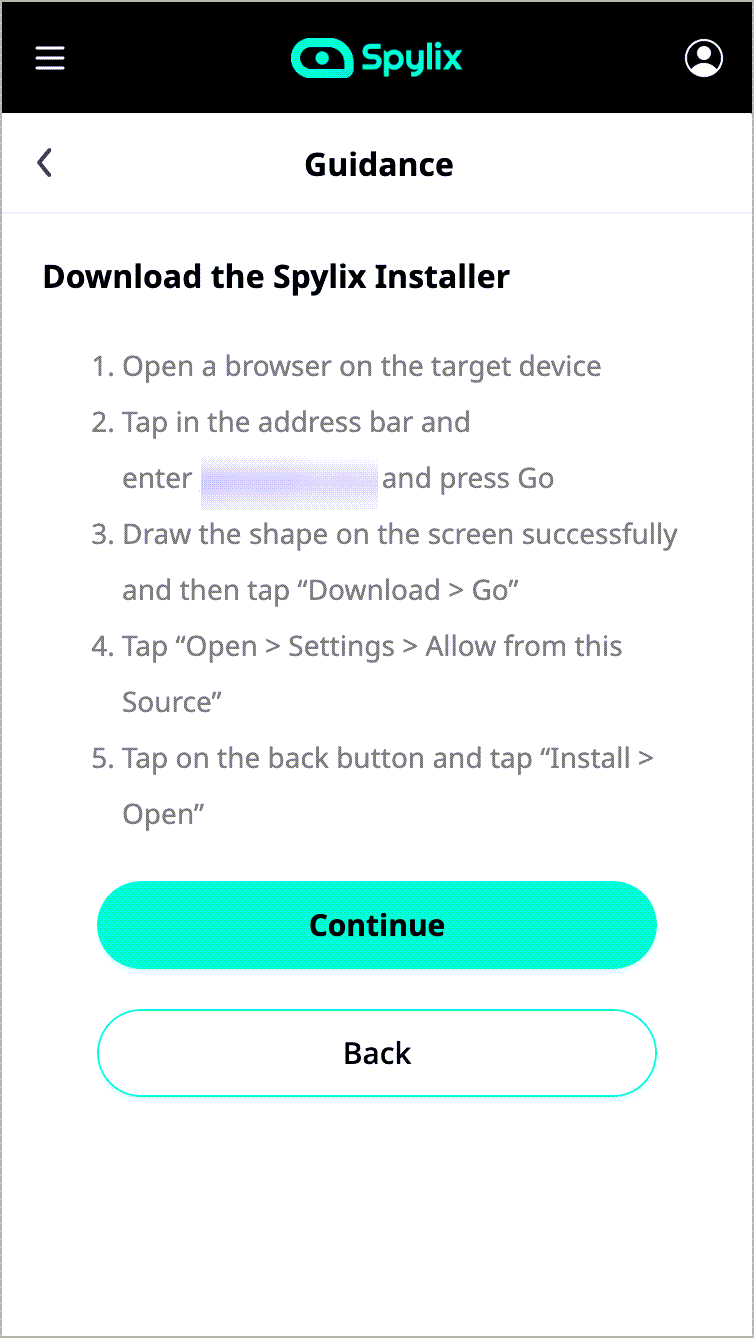 Step 3: Check Sprint Text Messages Records
Using your device, launch the Online Dashboard powered by Spylix, and easily view Sprint phone records.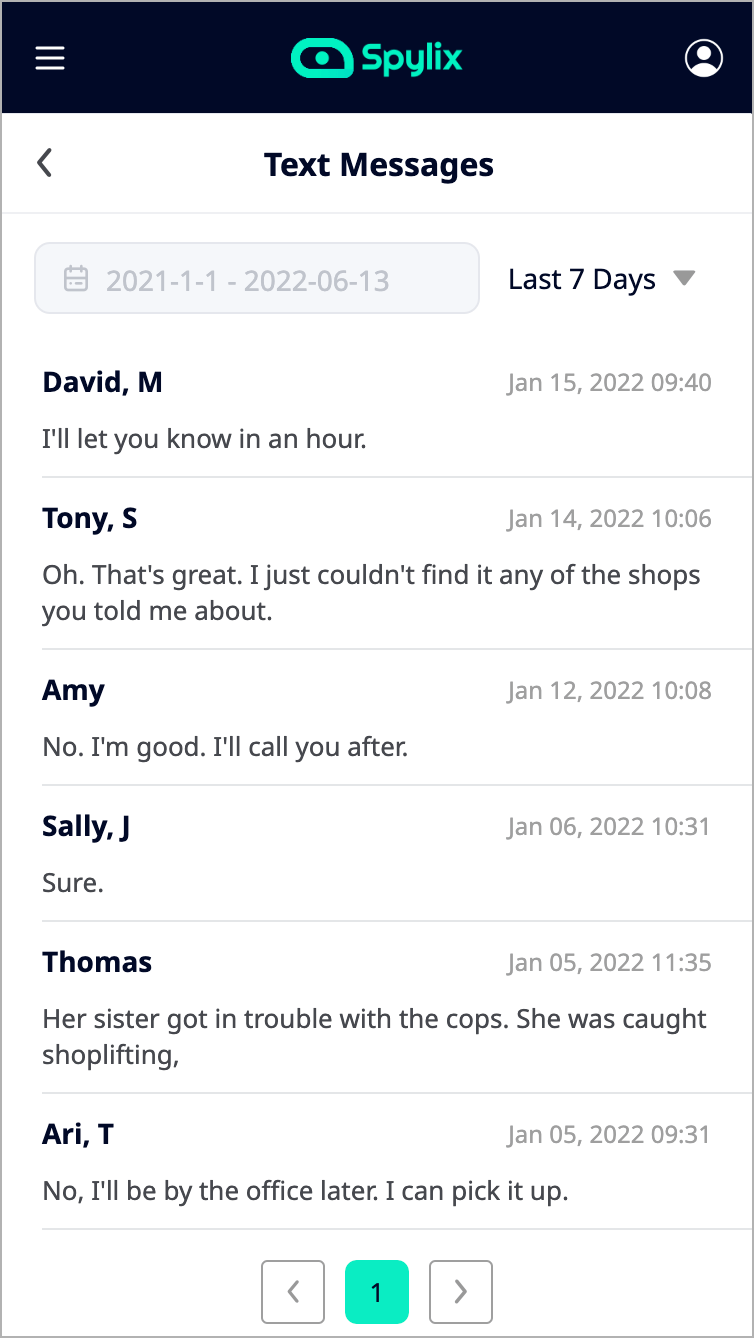 Here are some of the features that Spylix offers, helping you get the required data.
Text Messages

Spylix will track all incoming and outcoming messages through the target device. The good part is that unlike any of the methods above, Spylix will track even deleted messages; these deleted messages cannot be accessed otherwise even by calling the Sprint customer service.

WhatsApp Messages

Sprint has little to no control over WhatsApp chats, which is why it can't display any relevant information related to WhatsApp. However, with Spylix, you can retrieve all sorts of data such as photos, video clips, media, and messages.

Social Apps

Spylix also displays data from popular social media apps like Telegram, Viber WhatsApp, Instagram and Snapchat. These apps are the first choice of many when communicating with the online world, so it makes sense that information data will be revealed when accessing information from here.
Part 4: FAQs on Sprint Phone Records
How long does Sprint keep text messages in their database?

Cell records and tower records can be kept for up to 24 months. In contrast, internet session and destination info can be stored for up to 60 days. Text message details are also speculated to be held for 18 months.

Can I get printouts of text messages from Sprint?

A printout feature facilitated through the cloud print options can be used to print messages backed up.

First, select the 'View Backups' option on the SMS screen and, from there, select the relevant file. After that, press the printer icon located on the top of the window.

Can Sprint account holders read text messages?

Sprint does not save any text messages content, only the names, phone numbers, and details about when they were sent through Sprint. Therefore, the only way to read these text messages is through the phone itself or a third-party app like Spylix.

How to Retrieve Deleted Sprint Text Messages and Call History?

If a message has gotten deleted, Sprint cannot help you here unless there's a need on the government level for court proceedings and such. You will need to use recovery software to recover your messages. The longer you wait after deleting the message, the less likely you will retrieve it.
Conclusion - Start Viewing Sprint Text Message Log Right Now
So here are all the details on how to view Sprint call logs and text messages with various methods. Look at your requirements and then pick the one that suits you the most to avoid wasting your time and resources and obtain the information you need. Still, for better results and access to social media activities, Spylix is the best choice.