Advanced technology has made many possibilities with the passing time? So, if you think, "can I spy on a phone with just the number" then let me tell you the answer, Absolutely YES!
With the help of spying software, you can keep an eye on the people around you without them knowing.
The article has provided a brief concept on how to spy on someone's phone without their knowledge.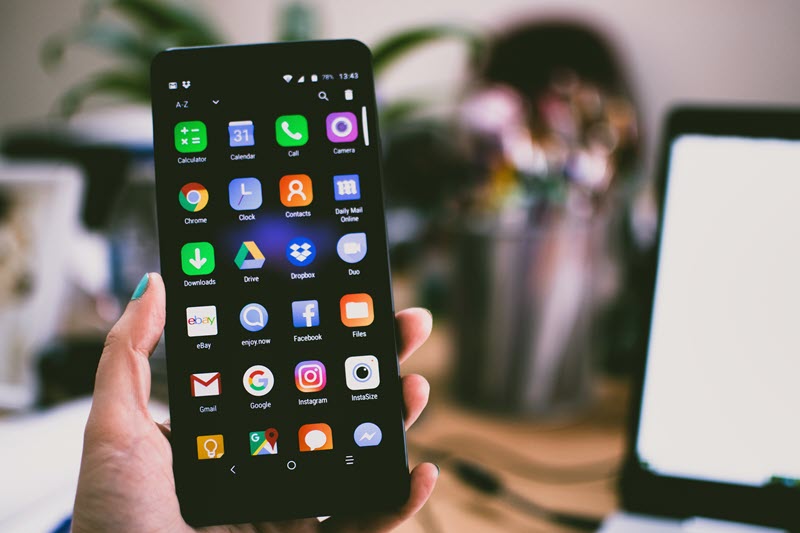 Part 1: Can I Spy on a Phone with Just the Number in 2023?
Now that we have started this topic for discussion, if it's possible to spy on someone with their phone number, let me tell you the answer. YES!
It is 100% possible and even secure to spy on someone with their phone number in 2023.
With the help of phone spy apps, you can hack Android as well as iOS devices without them knowing.
Spy applications get into the target devices and gather all the information such as messages, call logs, and social media activity.
Then, that activity is stored on the spy app's dashboard from where the user can collect the data, and this is how one can spy on a phone with just the number.
Part 2: How to Spy on Someone's Phone with Just the Number?
We'll move on and discuss the spy application that can help you spy on phone numbers vigilantly.
Spylix is a famous cell phone spying application that will help you keep an eye on your partners and their activities.
What's more advantageous about it is that it can also be used as a parental-control application. You can even spy on cell phone without access to phone using Spylix.
Whether an Android phone or an iOS device, Spylix works seamlessly on both operating systems. So, let's discover how to spy on someone's phone without letting them know with Spylix:
Step-by-Step Guide to Spy on Someone with Spylix
Make your spying super-easy and vigilant with the Spylix free iPhone spy app without target phone by following the given procedure Now!
Step 1: Register to the Spylix account
The first step requires you to open any web browser and visit the Spylix official website. Now, click on the "Sign Up Free" tab, and add your email address there. Press on "Try Now," and the next step would be to pick between iOS or Android before the platform gets the phone number.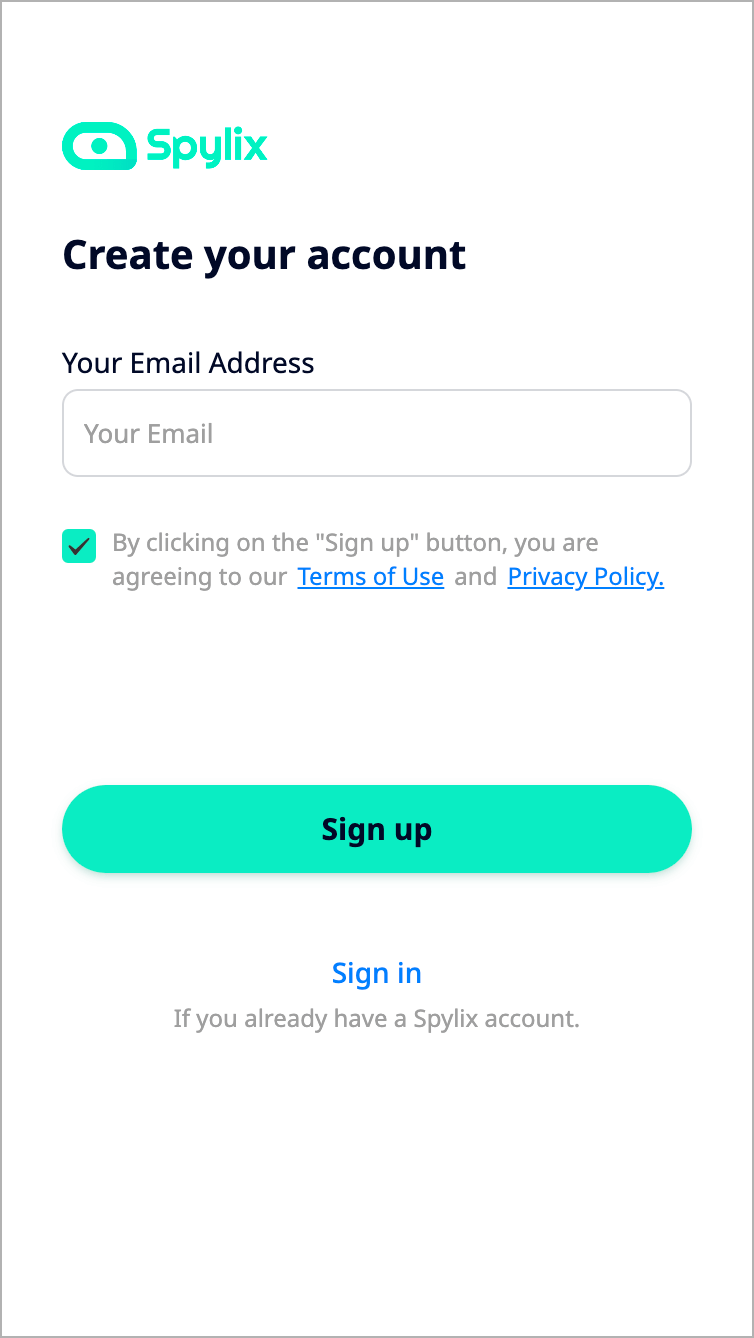 Step 2: Set-up According to the Chosen Platform
If it's iOS for you, then you must interlink the iCloud account of your target person with Spylix in order to spy on your cell phone without access to the phone. Provide his iCloud credentials and verify the information.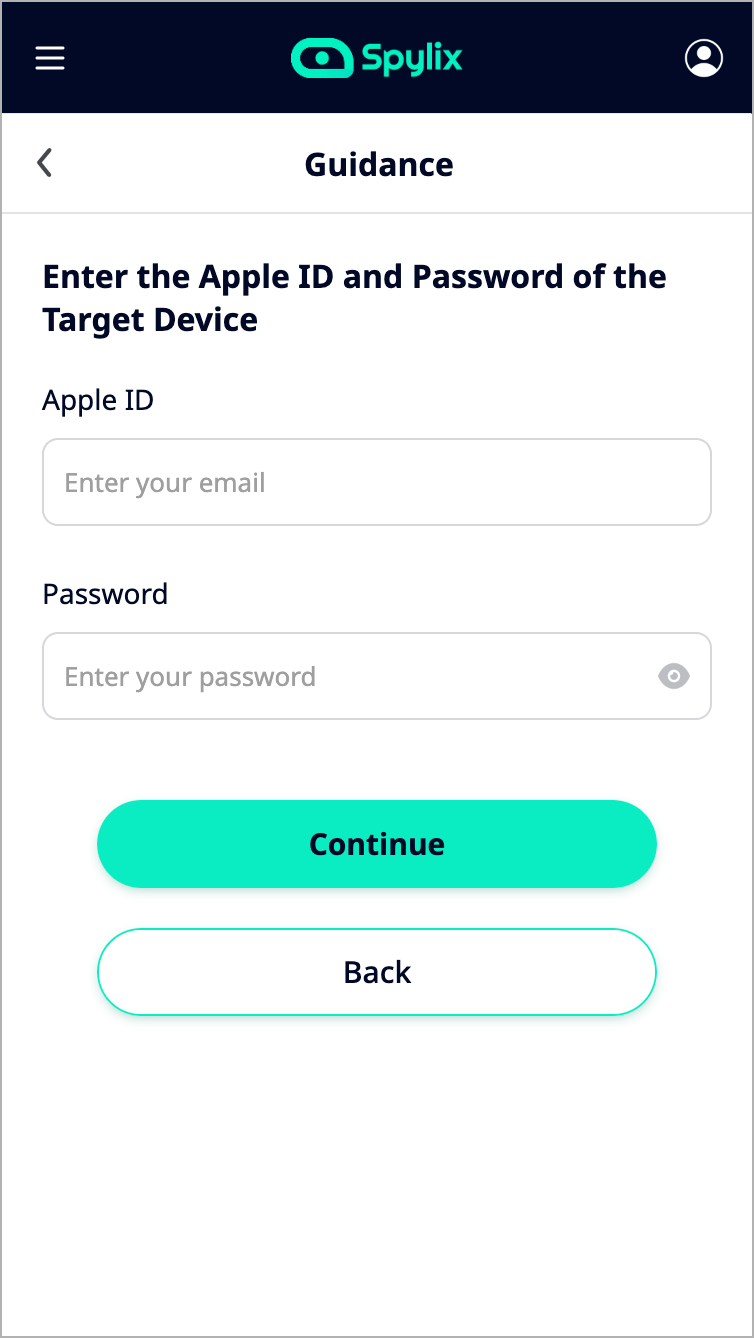 If your target person has an Android and you chose an Android platform, you need to access the device and install Spylix on it manually. Once the app is installed, enter the account details of Spylix and enable the "Stealth mode" so no one can see the application's icon on the target phone.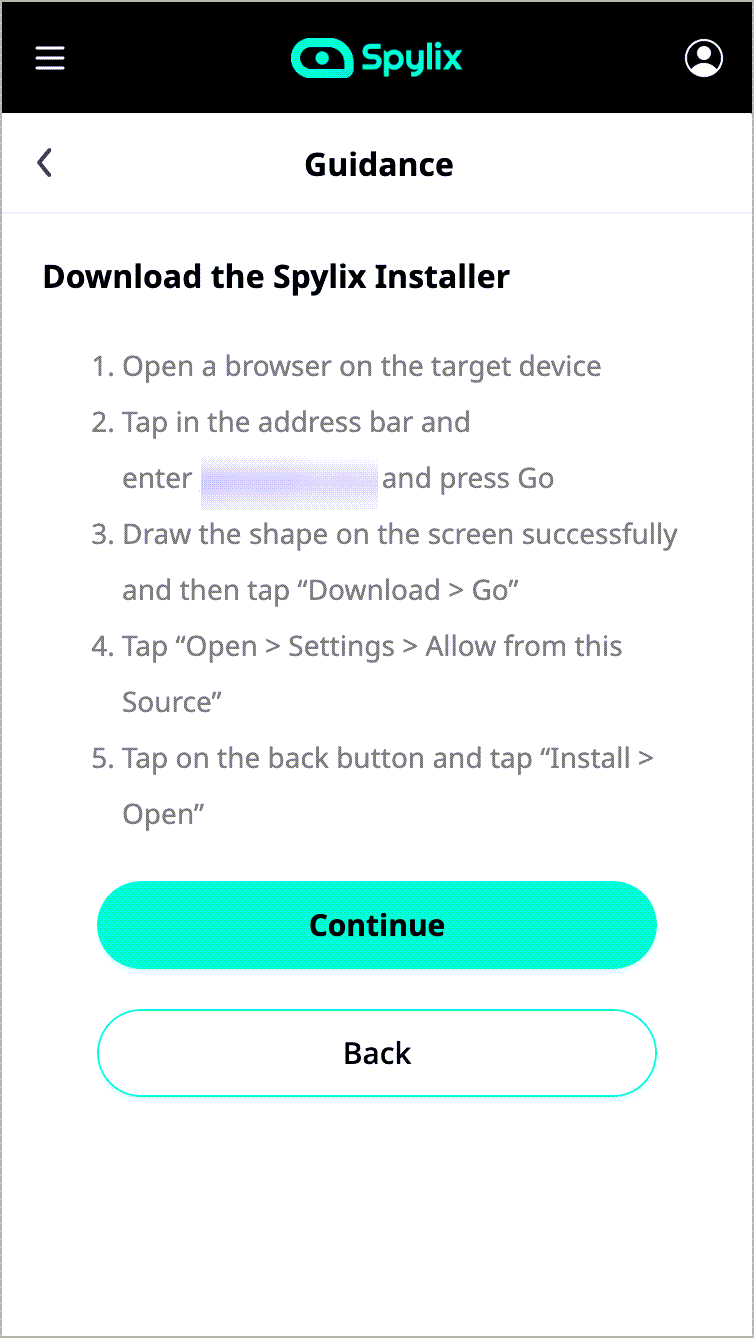 Step 3: Start Monitoring
Access your device and open the Spylix account. Click on "Start Monitoring," and the Control Panel will be opened. Use any of the available features and spy on your spouse or child easily.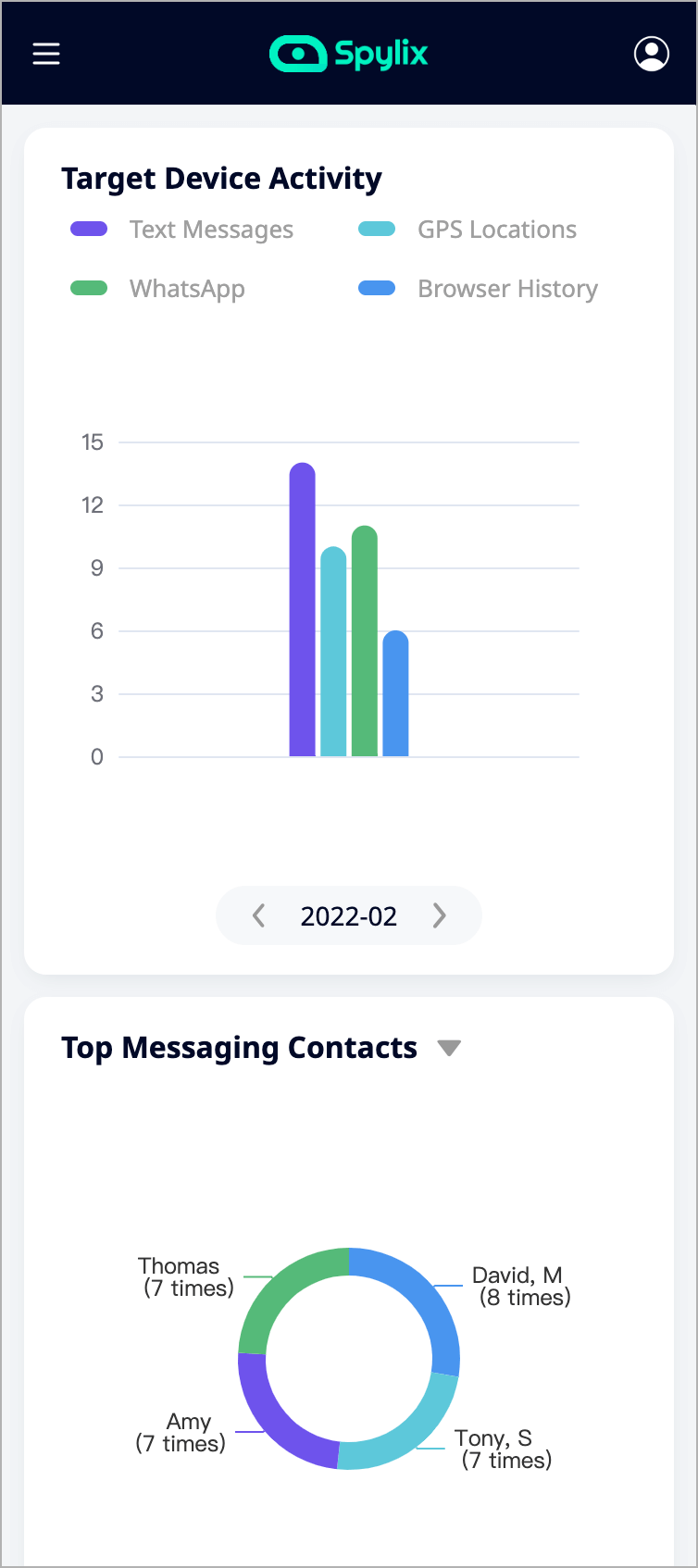 Why Choose Spylix Out of All Other Spy Apps?
You will be pondering now why I am influencing you to use Spylix when there are other spy apps also available? Here, I will tell you why. You can access the service while being vigilant and secure with Spylix. Look at the given reasons below and find out exactly why Spylix service is the best!
100% Undetectable

The best thing about any spy application is its vigilance in detecting the target person's activity. Because let's be honest, who would want to get caught while spying on their spouse? Not you. Therefore, Spylix helps in detecting all types of data without letting the target know.

Track without the Target iPhone

Spying on someone without really accessing their iPhone, does it get any better? Clearly NO! With Spylix, you don't have to access their iPhone, even for one time physically. Just get their iCloud credentials, add them on Spylix, and know their activity.

No Jailbreak Required

Jailbreaking destroys the iPhone system and makes it vulnerable to malware and other attacks. But the Spylix free iPhone spy app without a target phone doesn't require you to jailbreak the target iPhone in order to spy on someone.

Real-time Data Syncing

Spylix spy app remote installation provides real-time data monitoring. All the activity carried on the user's phone is shown on the Spylix dashboard, which you can witness easily.

Highly Compatible

The best thing about Spylix is that it has no compatibility problems. The application is compatible with thousands of Android devices, whether phones or tablets, running Android 4 or later versions. It is also compatible with iPhone devices having iOS version 9.0 and latest.
Part 3: What You Can Get from Spying on a Phone?
We have discussed how to spy on iPhones without them knowing. Now, the question arises: "What information can you get from a spy app?" For this, I will be listing down the helpful data one can achieve via Spying on an app:
Call and SMS Tracker:

You can track the call log of your target and know who they call most frequently, along with the timestamps of the call. Moreover, you can read the messages even if they are deleted.

Track Location:

This feature enables people to pinpoint their target's accurate live location. Moreover, you can also track their location history and get to know about the places they have been to before!

Geofence Alert:

With the geofence alert feature, you are allowed to create fences across places of your choice. This way, you will know whenever they cross the barriers. It's like seeing their movements in real-time on the dashboard.

Track Social Activity:

You are welcome to track the social application of your target people like Facebook, Instagram, and WhatsApp by spying on their phones. You can check the media files such as pictures, videos, audio along with the messages shared on the platform.

Internet History Monitor:

You can also check the browsing history of their device and see the pages they have bookmarked. If they are visiting any prohibited site, you will know about it.

Track Sim Location:

This feature will inform you about the sim-provider and the user, along with the Sim card-related information from your phone or PC.
Part 4: Check 6 Important Things Before Choosing a Phone Tracker
Are you encountering some issues in determining the best remote spy application to monitor your suspicious spouse? Well, there are a few important things that you need to consider:
No Jailbreak or Root:

Jailbreaking or rooting the target device simply damages the phone in the long run and causes malware attacks on the phone. Therefore, check that there are no risks involved for the integrity of the target device.

Credible Developers:

The developers should be certified by authorities so you can trust the spy software and use it conveniently.

Check the Online Reviews:

You should also check the online reviews of the application you want to purchase. This way, you will know the downside points of the application very well.

Reliability:

The software should be reliable enough for this sensitive activity. You should know that you can fully trust the service without having any privacy concerns.

Compatibility:

The chosen spy software should be compatible with all famous platforms, including iOS, Android, Blackberry, Windows phone, etc. You should also confirm if the target device model and brand have the full support of the spy software.

Friendly Interface:

How beneficial a spy software would be if you cannot even use it? Therefore, always make sure to select a well-designed and easy-to-use application.
Part 5: Various Phone Number Spying Ways Reviews
We have discussed in detail the spying solution offered by Spylix, along with the features and benefits offered by the app. Let's move on to the other possible solutions for spying on your target:
Wi-Fi Sniffer Solution
Wi-Fi Sniffers are built for capturing wireless network traffic and analyzing it. Then, the information is used to know what's going on in the network at a specific time. Wi-Fi Sniggers can also be used as a spying tool to get information and data through packets.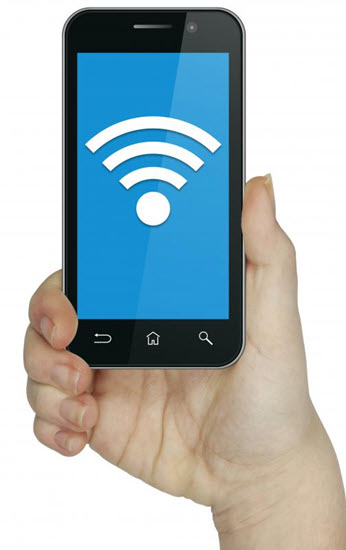 Hacker Solution
You can also hire a hacker for your spying task and get their social applications hacked. This way, you can access their messages, share media content, and frequently contact people. However, it is a completely illegal method and can cause penalties if you get caught.
SS7 Exploit Solution
Exploiting SS7 can cause the system vulnerability and redirection of text messages and phone calls under the exploiter's control. You can gain information about all the texts and calls they will receive. This method can help you receive codes and authentication messages for multi-user authentication.
| | Spylix | Wi-Fi Sniffer Solution | SS7 Exploits Solution | Hacker Solution |
| --- | --- | --- | --- | --- |
| Cost | $11.66 | Based on the App You Use | Variable | $1000 and Above |
| Difficulty | Very Easy | Medium | Very High | Low |
| Secrecy | Very High | Very High | Very High | Low |
| Risk | None | None | High | High |
| Data Discovery | All Phone Data | Internet Activity | Calls and SMS | All Phone Data |
| Technical knowledge | None | High | Very High | None |
Conclusion
People often wonder about a solution that helps them spy on their spouse's cell phone for free online.
The article has introduced Spylix spy software that will clear all your "can I spy on a phone with just the number" questions. You also learned how to install spy software on cell phone remotely. Read the article now and get a commendable solution to all your spy-related queries!
Use Splix Tracking Facilities to Track Someone With Number Only!