The best way to monitor someone's phone is by using a phone watcher. A phone watcher will come in handy if you want to keep a tab on your kid's daily activities, spy on your spouse, or monitor your employees while in the workplace.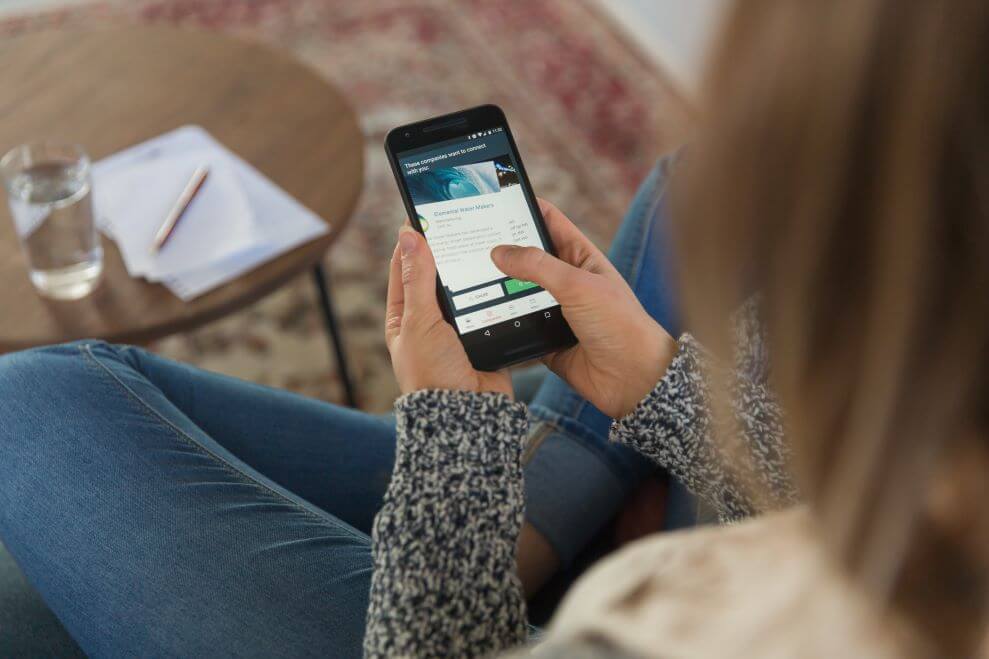 The advancement in technology has made it easy to remotely spy on another phone without them knowing, provided you have a reliable phone watcher. Today's post will discuss how to remotely monitor someone's phone using the 5 best phone watchers in the market. Learn how to remotely monitor your target person without them knowing in only three simple steps.
Part 1: Do I need a Phone Watcher?
Yes, you do. A phone watcher is of great benefit in the following circumstances.
1. Monitoring your kids' phone activities
Parenting has never been easy, especially when keeping a tab of your kid's activities. With a phone watcher, you can easily monitor what your kid is always up to whenever they use their phone. Doing so will help protect them and ensure they access only that which is beneficial to them.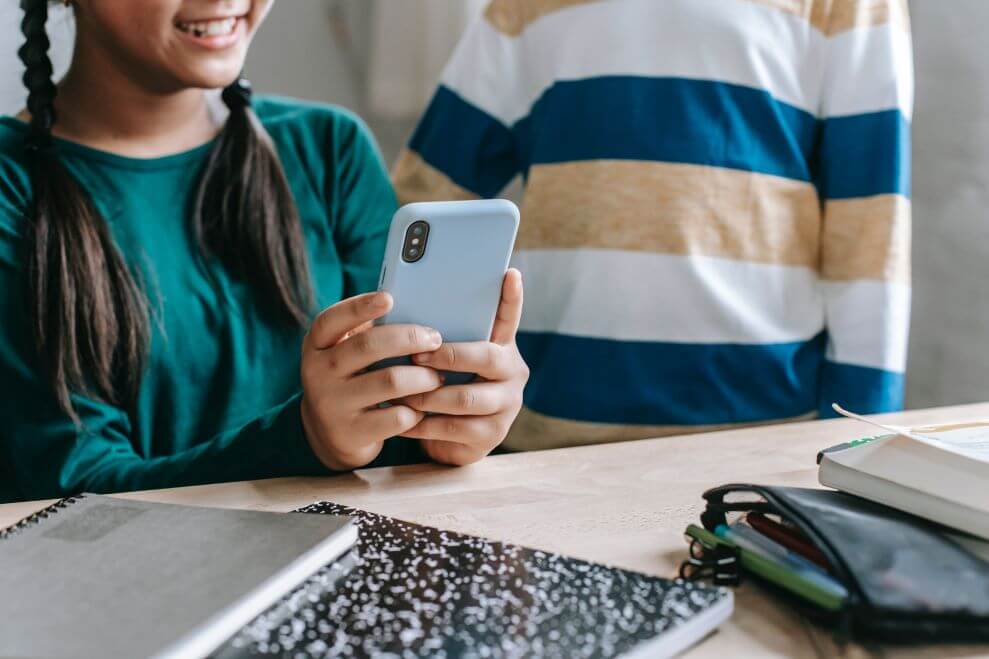 2. Monitor your spouse
If you have doubts about your partner or suspect that they are cheating on you, you need a way to spy on them secretly. With a phone watcher, you can access all your spouse's phone activities, such as their texts, calls, contacts, and so on.
3. Monitoring Employees at work
As an employer, keeping a tab on the activities and location of the employee while in the workplace can be challenging. However, you can automate the process and use a phone watcher to track their location and phone activities, all at the comfort of your phone.
Part 2: Five Best Phone Watcher Apps
2.1 Use Spylix – The Most Reliable Remote Phone Watcher
What's Spylix
Spylix is an iOS and Android phone watcher app designed to help you remotely monitor your target person without them having any idea that you are monitoring their phone. With Spylix, you get to view all the phone activities of your target device from a user-friendly dashboard in the most simplified manner. Moreover, all the details will be up to date. If you are looking for the best phone watcher app, use Spylix.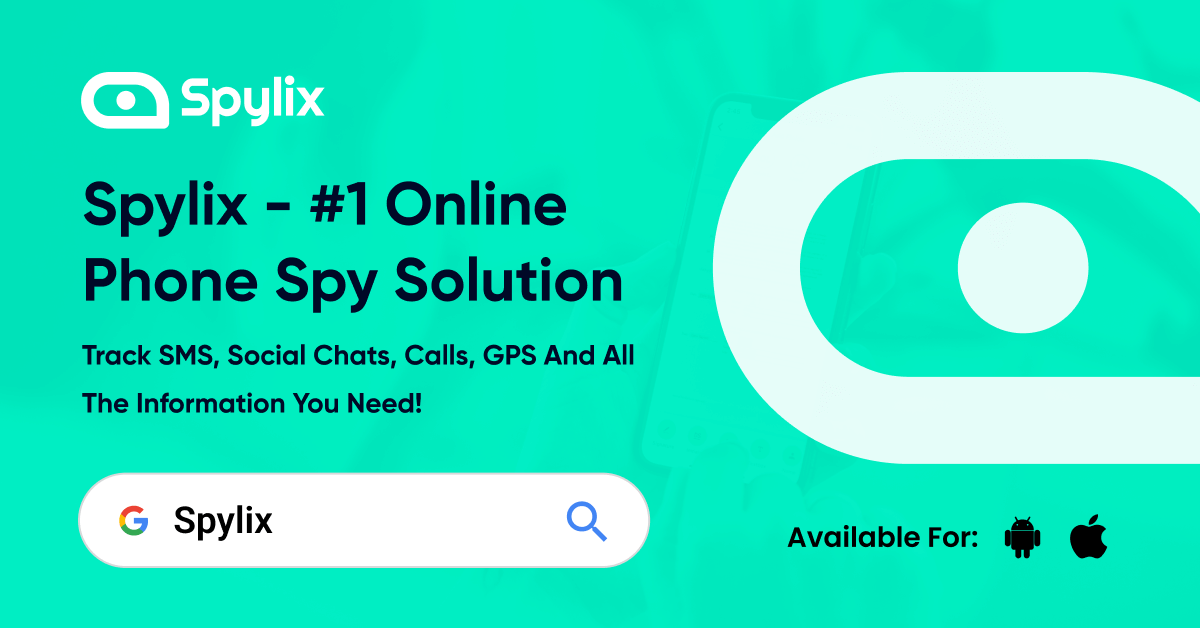 What Can Spylix Monitor:
1. Deleted photos
If your target person deletes photos from their phone as a means to hide them from you, Spylix got you covered. It can access the deleted photos and upload them to your Spylix dashboard.
2. Social apps photos
Whether sent or received via the social apps, all photos on the target phone, such as WhatsApp, can be accessed by the Spylix phone watcher.
3. All Texts
As the best phone watcher, Spylix ensures all the incoming, outgoing, and deleted messages on the phone being monitored are intercepted and displayed on your dashboard.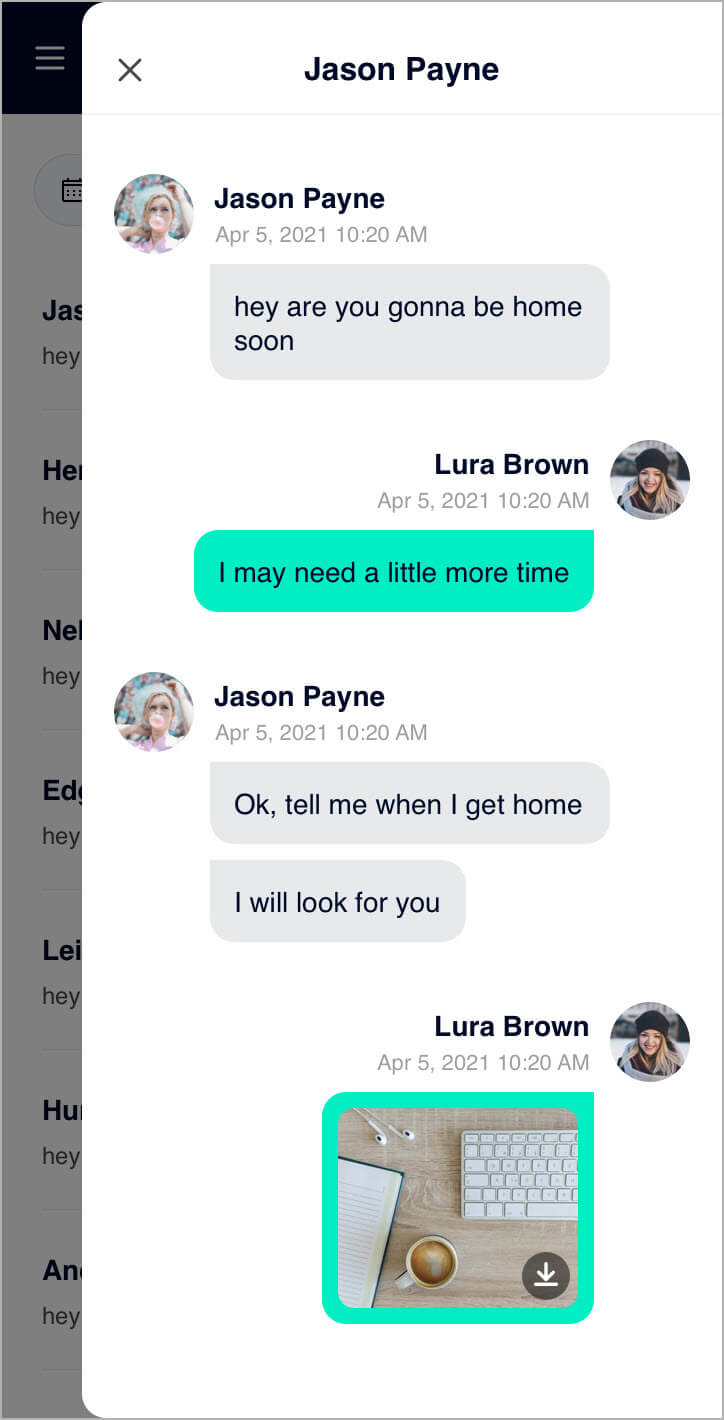 4. Email
The emails on the target phone and the associated contact details will be accessed in real-time to give you a smooth and simple time monitoring your target.
5. Browser history
If you are a parent, you may want to monitor what your kid is browsing. Thus, Spylix is designed to ensure you can view the browsing history of your kid's iphone and have a means to block the sites they view to protect them.
Advantages of Spylix
With Spylix, you get to remotely view all the activities on your target device, such as their location, videos, calls, contacts, among many more.

Spylix works in a hidden mode once your target turns on their phone.
Using Spylix to target a phone, no jailbreak or rooting is needed. All features are accessed in only three straightforward steps.
Worried about whether your phone is supported? Drop the worry since Spylix works with all devices and versions of the phone, whether Android or iOS.
Throughout the monitoring process, your privacy and that of your target device are guaranteed.
Steps to use Spylix phone watcher
Step 1: Sign up for free
Click the "Try Now" button and register for a Spylix free account using your email ID.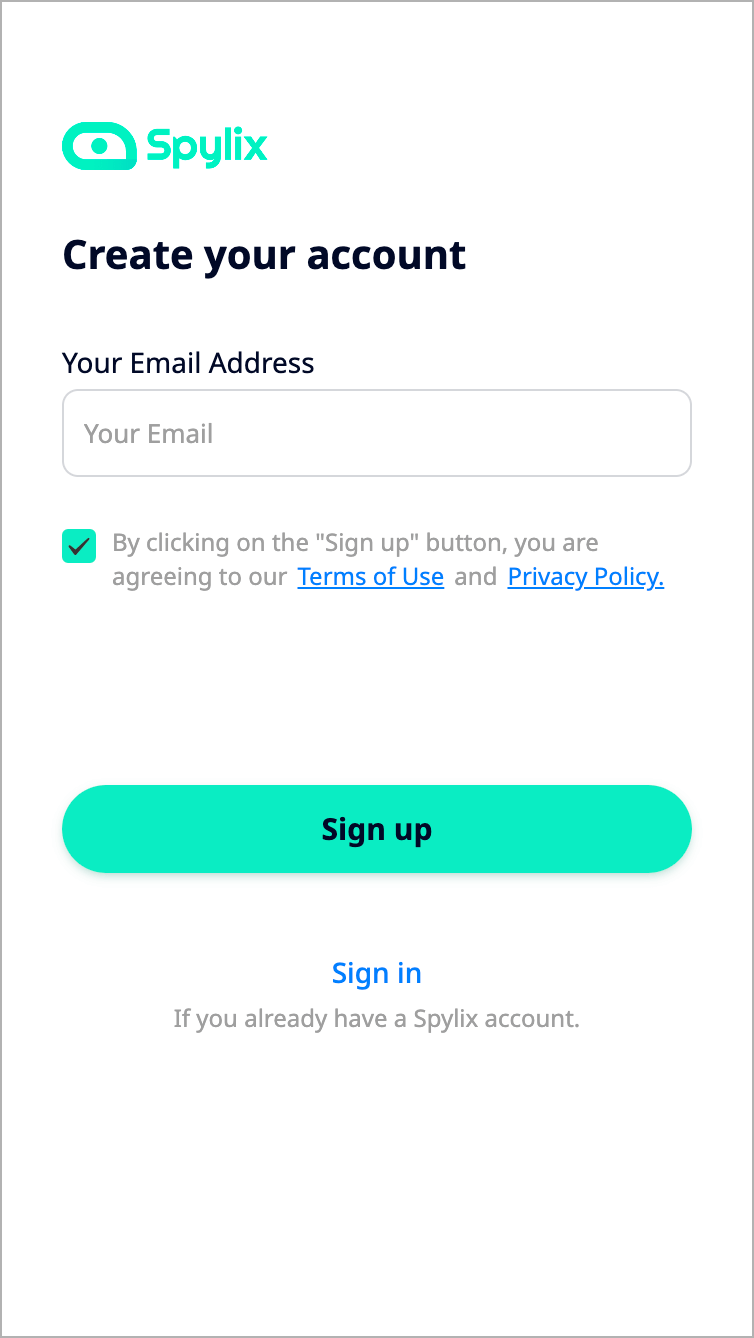 Step 2: Set Up Spylix
To set up Spylix to monitor your target device, follow the guide instructions on the web page.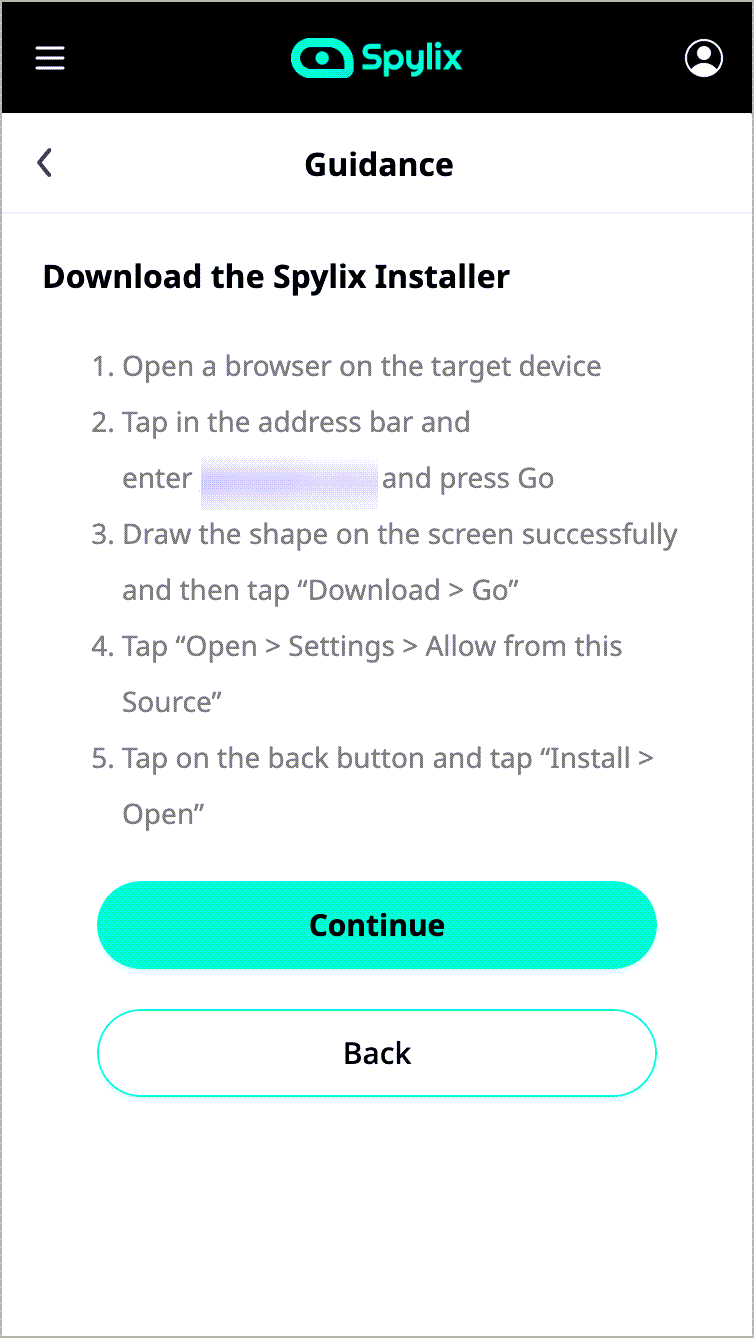 Step 3: Start Watching
With Spylix successfully set up, start monitoring your target device from your Spylix dashboard.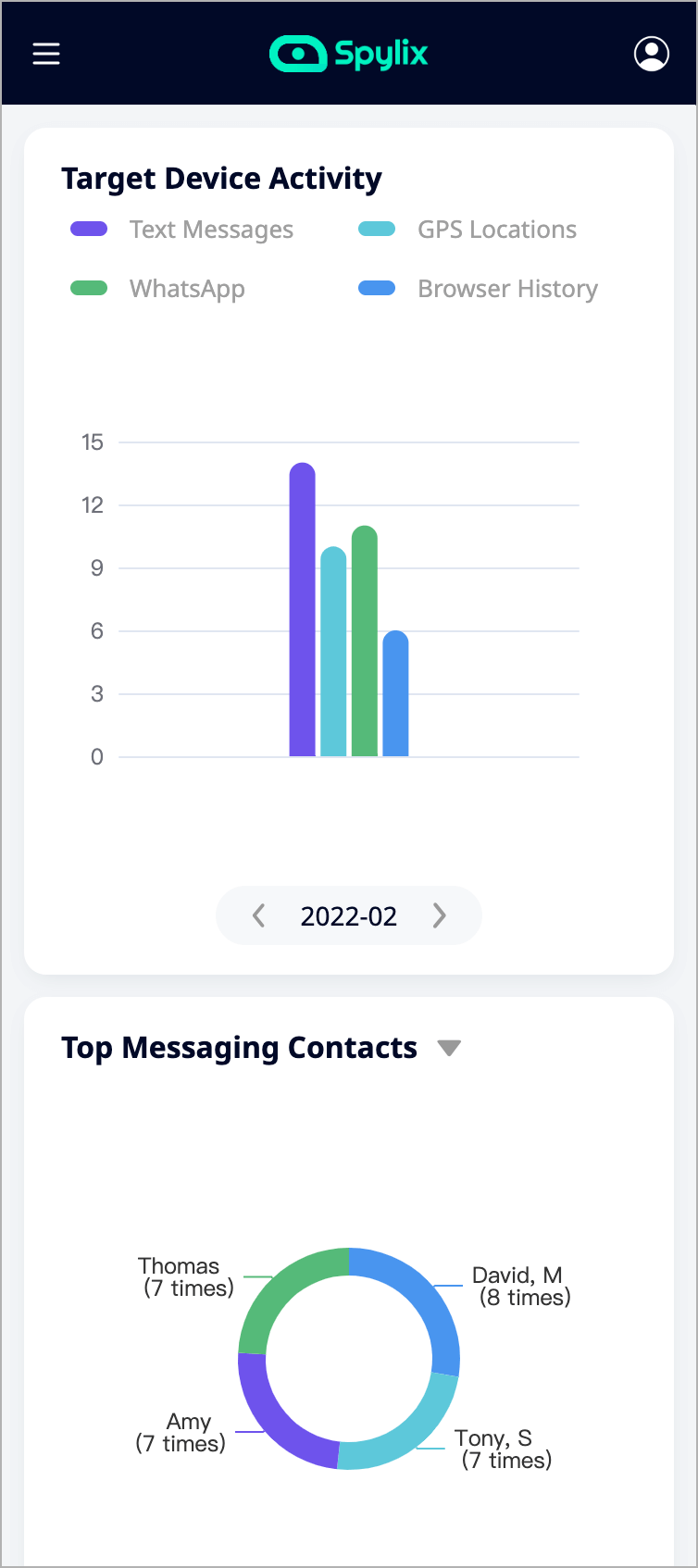 2.2 Use Spyera – Parental Phone Watcher
What's Spyera
Spyera is another phone monitoring app that supports the monitoring of tablets, phones, and computers. The phone watcher is mainly designed to aid parents in tracking their kid's online activities such as browsing history, social media, emails, and calls. Spyera works in a hidden mode to enable users to remain undetected while monitoring their target device.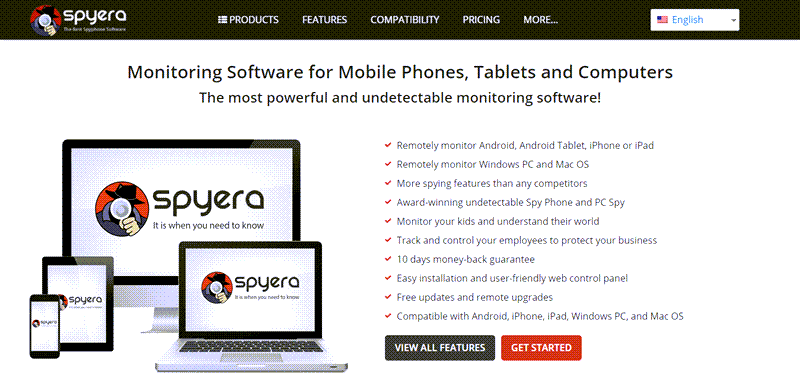 Spyera Features
It records phone calls.
Tracking of social media.
It can track the location of a target device.
Reading SMS on the target phone.
Monitoring media files.
Spyera Vs. Spylix
Jailbreaking is needed to spy on a target iOS device when using Spyera, but with Spylix, no jailbreak is required.
Spylix offers more features that it can track compared to Spyera.
Unlike Spyera, Spylix has a keyword tracking feature.
2.3 Use mSpy – Alternative Phone Tracking
What's mSpy
Want to monitor your kids easily? mSpy is designed to help you in that. It is a parental control app that works well in tracking your kid's activities when online. With mSpy, your kid's calls, chats, and location can easily be tracked.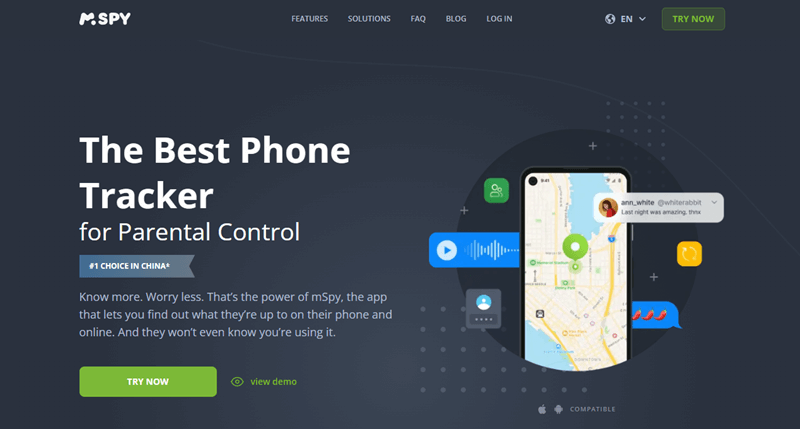 mSpy Features
Easily keeps track of a target phone's online activities.
Access the exact GPS location of your target.
It can view the browsing history of someone's phone.
mSpy is compatible with iOS and Android devices.
mSpy Vs. Spylix
Unlike Spylix, mSpy requires you to jailbreak the target device to start monitoring it.
mSpy has a low rating from users who prefer other apps like Spylix, which easily meets your needs.
With Spylix, you access more monitoring features on your target, unlike the mSpy phone watcher.
2.4 Use Spyfone – An easy-to-use Phone Watcher
What's Spyfone
Spyfone phone watcher is an easy-to-use monitoring app for watching a target device. With Spyfone, you can access the locations, messages, and calls.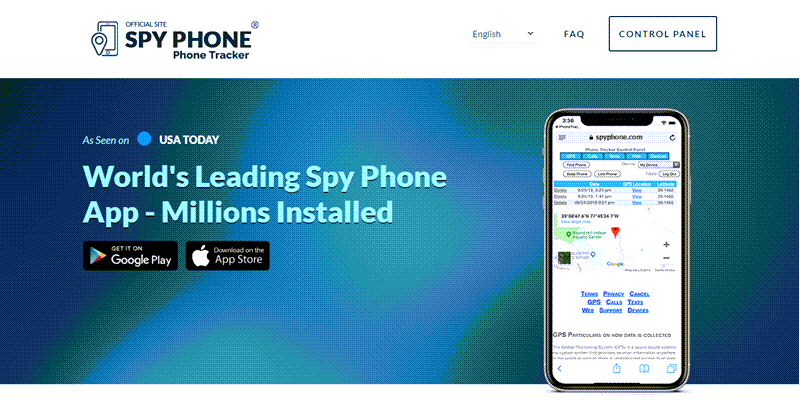 Spyfone Features
Its web-based interface is accessible from any smartphone.
It can access messages sent and received on the target phone.
Spyfone works remotely in monitoring a target phone.
All the current and previous updates on the target device can be accessed.
Spyfone Vs. Spylix
Spylix has more monitoring features than the Spyfone phone watcher.
Spyfone can easily be detected when monitoring the target phone, unlike Spylix, which works in a hidden mode throughout tracking the target device.
2.5 Use Spyier – A good Monitoring App
What's Spyier
Spyier is popular iOS and Android spying app used by people in tracking their target device's location. With Spyier, you get to monitor your target in terms of calls, installed apps, and messages. The phone watcher works in hidden mode and is secure in watching your kids, employees, and your cheating spouse.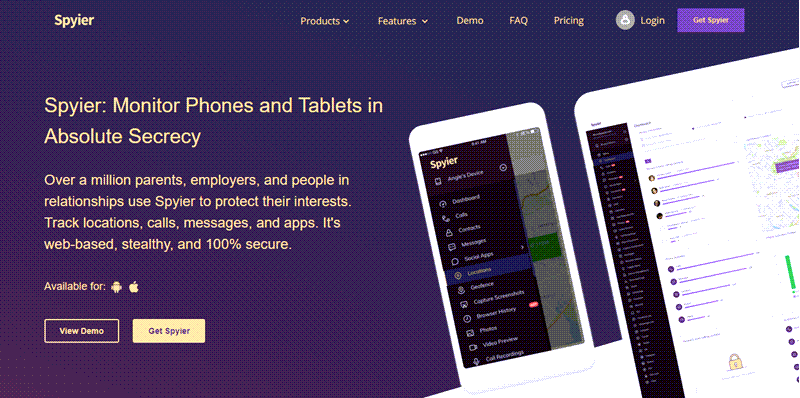 Spyier Features
Spyier is compatible with Android and iOS.
It offers a good message tracking feature.
Tracking of phone calls.
It offers a web-based interface to interact with.
Spyier Vs. Spylix
With Spyier, deleted photos can't be deleted, but Spylix offers a way to view all the deleted photos.
Spylix offers a smooth interface to spy on your target with only three simple steps needed.
Part 3: Things You Need to Know Before Monitoring Someone
Having a way to monitor someone's phone activities is great, especially using the most reliable phone watcher, Spylix. However, there are 3 things that you need to take note of before using Spylix or any other phone watcher app.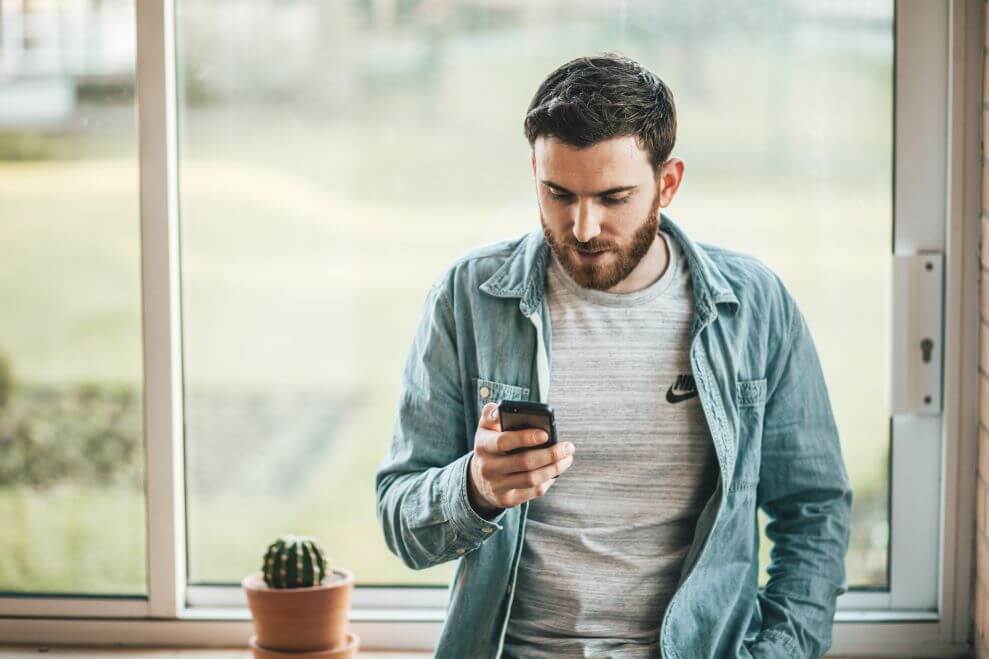 3.1 Seek Owner Permission to Monitor Them
You shouldn't blindly monitor someone. At least before you monitor them, let them be aware. If it's your kids, you can advise them on why watching their activities works in their best interest. Moreover, monitoring someone invades their privacy, and thus having their consent before you use a phone watcher is necessary.
3.2 Do it for Legal purposes
Depending on the laws of your country, monitoring someone is treated as an offense when you use it for the wrong purpose. For instance, using a phone watcher to blackmail someone or sell their data, that's illegal. So, ensure you remain on the legal side of the law when using the phone watcher.
3.3 Use the phone watcher out of kindness
A phone watcher is powerful in accessing someone's information remotely. Thus, ensure you don't mishandle the information you get or use it for selfish gains. Ensure the phone watcher acts to protect your loved ones or achieve good results.
Part 4: Summary
Various phone watcher exists in the market but finding the most reliable that works to your best interest can be challenging. Moreover, not all phone watchers can be trusted. Luckily, this article introduced the best five ways to use a phone watcher to monitor your target device.
For the reliable and efficient tracking of your target device, Spylix is the best option. With Spylix, you will monitor your target activities remotely and securely and access the most features in three steps. Don't be left out. Try the Spylix phone watcher today!