Location tracking is quite common nowadays. Some people use it for safety purposes, while others use it for vicious deeds. Imagine putting yourself in a tracker's shoes; the only question you ask is: can someone tell if I check their location on iPhone?
But location tracking is not as easy as you think without having physical access to the owner's phone.
However, there are many ways to track a location if you are really in need. Continue reading if you are keen enough to learn different tactics of location tracking on the iPhone.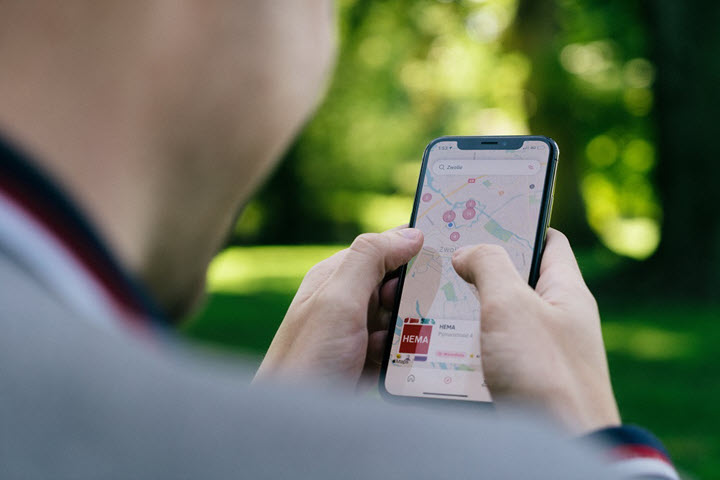 Part 1: Can Someone Tell If I Check Their Location on iPhone?
The answer to the question can someone check if I check their location on iPhone is definitely no! Unless and until you use any tracking app, nobody can tell if they are checking each other's location.
In short, nobody can check your location without having physical access. Unless they grab your phone and take out some information, you are safe to wander anywhere in the world without being tracked or seen.
Part 2: How Can You Check Someone's Location on iPhone?
This article discusses three easy methods that will help people quickly locate other people using the iPhone.
These methods will save you time and are efficient in tracking specific locations.
2.1 Use Google Maps
The first method is to use the Google Maps app on your phone. This application developed by Google to help people track locations easily. It enables you to track anyone whose location is shared with you.
To track locations by Google maps, follow these steps:
Open the Google Maps app on your iPhone or iPad.
Tap Location Sharing from the app menu.
Tap on the profile of the person you want to track.
To update a person's location, tap on a friend's icon.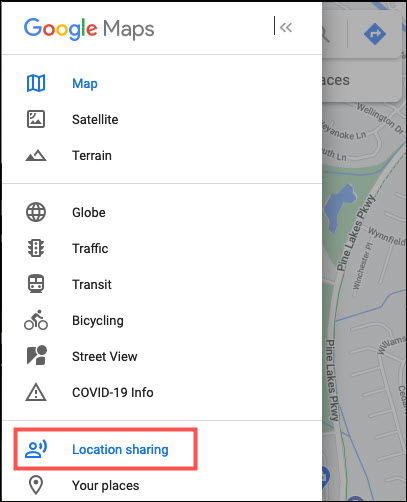 2.2 Use Find My App
The second thing you can do to locate someone from your iPhone is by using the Find My app. Find My app is a built-in iPhone application that helps track locations.
You can locate someone on your iPhone through the Find my app by following the simple steps below.
See the location of a friend.
Tap on People at the end of the screen, then tap on the name of the person you want to track.
If your friend can be tracked, they will appear on a map so you can see where they are.
If your friend can't be tracked, you will see "No location found" below their name.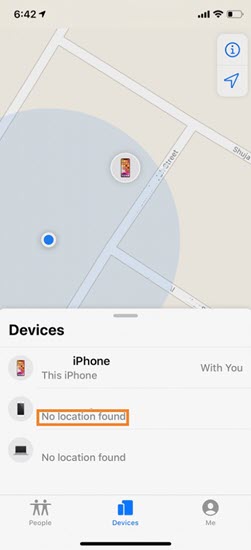 2.3 Use iPhone Location Tracker
Another method by which you can locate people is by using a Spylix solution. It is an application developed especially for tracking people and places. It is easy to use and enables tracking the target Android and iOS device remotely using an intuitive dashboard.
This location tracker has the following unique features:
It shows the Accurate Address of the Mobile Phone's Location
It can track the Complete location history, Live Location and has Map View
See the date and time of the device's location.
Track in stealth mode, and root/jailbreak is not required.
Guidelines to set up a Spylix location tracker for android mobile phones and iPhones are mentioned below.
How to Track an iPhone & iPad?
This is how you can anonymously track anyone's iPhone device in real-time:
Step 1: Create Spylix Account
First, create an account that you will use to track the device's location. Enter your email address on the Location Tracker's main website and click "Sign Up".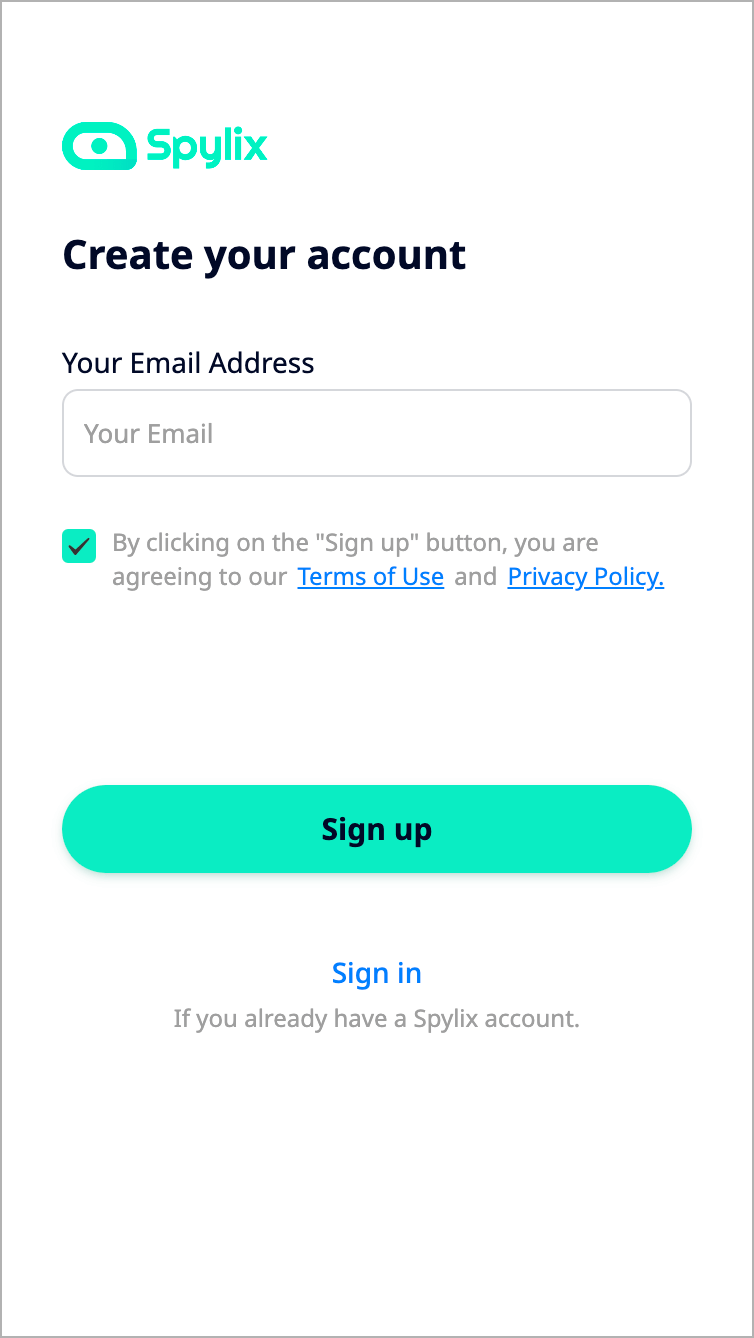 Step 2: Verify iCloud Details
Enter iCloud login details, enter your iCloud login details of the target device and then click on "Continue".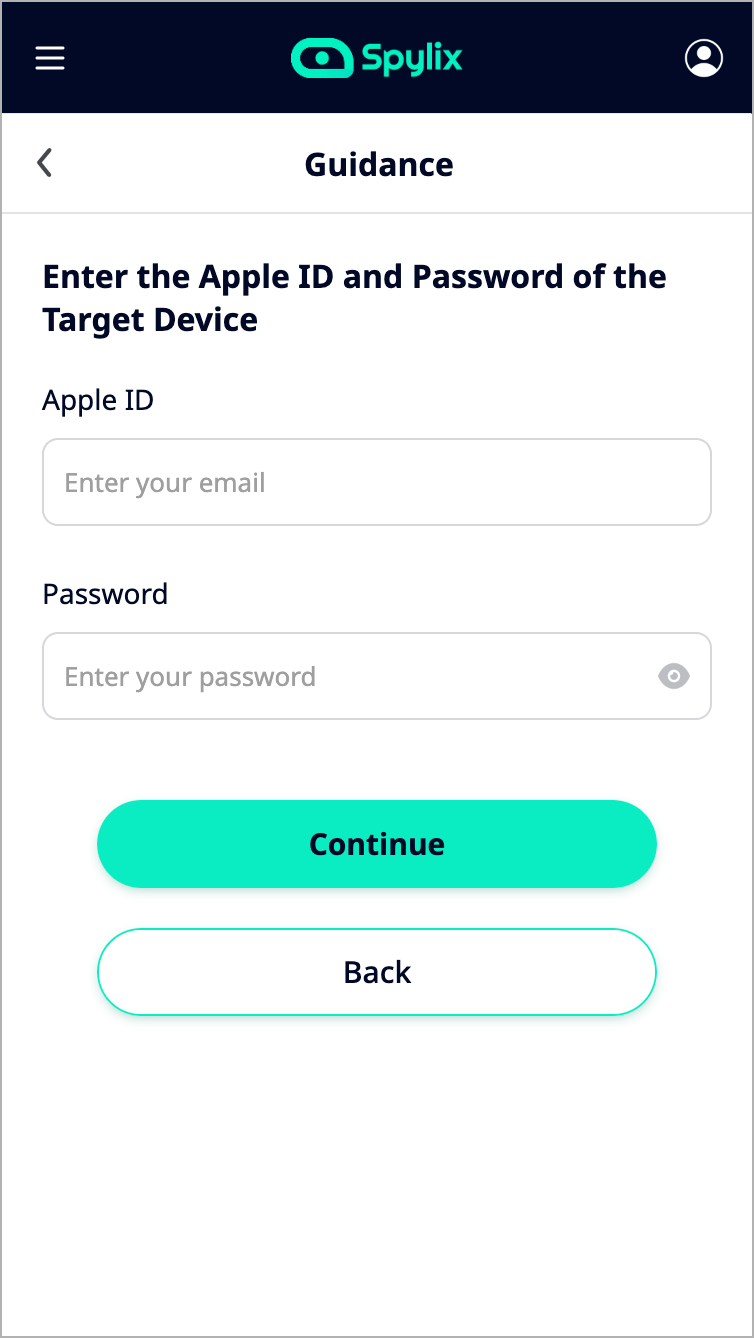 Step 3: Start to Check Location on iPhone
Start tracking the device. To follow the device's current location, go to the control panel and click "GPS Locations" in the "Key Features" section, and see the map view.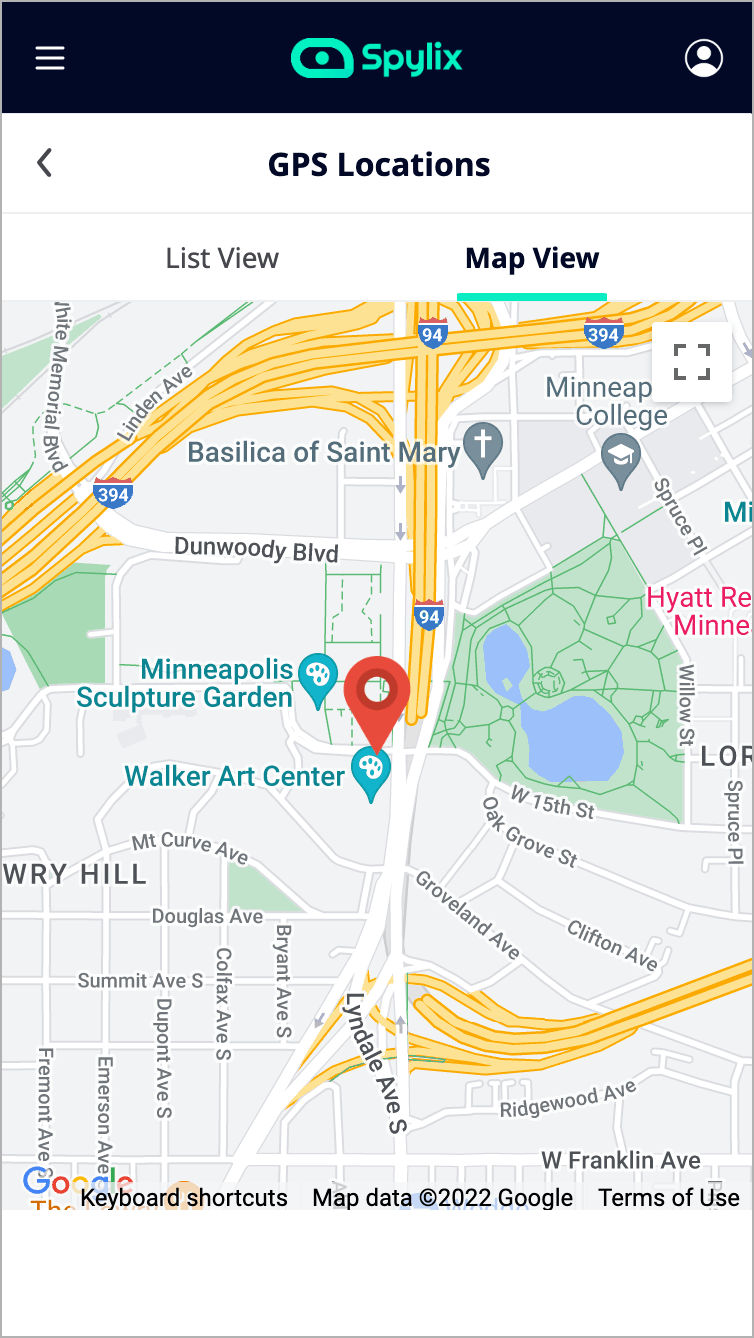 Why is Spylix the best iPhone tracker?
How to tell if someone is accessing your iPhone? Spylix is one of the best iPhone trackers because it provides a variety of information related to location tracking and gives you accurate location and location history.
It is effortless to install and doesn't require jailbreaking the device to use it!
Part 3: Why Would You Need to Check Someone's iPhone Location?
Can someone tell if I check their location on iPhone? Tracking someone's location is an everyday necessity when you want to know where the person is precisely at the moment. There are many reasons why you might want to track a person's location, such as;
One of your closest ones lives away from you, and you can't reach them through social media or other means.
You may want to keep track of your kids and loved ones for their safety and sanity.
You may want to keep track of your loved ones for other personal reasons.
Part 4: How to Tell If Someone Is Accessing Your iPhone Location?
There is no need to worry if you are afraid of teachers. There are some ways by which you can tell if someone is accessing your iPhone location.
Those are discussed below:
4.1 Check Location Services Settings
If you have doubts that someone might be checking your location, go into your settings and see if it is on. In case someone tries to access your GPS, your iPhone will eventually notify you.
One more thing, only your mobile provider can access your location, and no average mobile user will be able to track you down unless you use a mobile application that designates your position.
4.2 Check Find My App
If you frequently use the Find My app, you could allow people in your contact list to access your location. Find my app enables you to use an interactive and upgraded map to locate anyone in your contact list. However, you won't be able to receive any notification if someone tries to track down your location using the find my app.
4.3 Check for Tracking Apps
There are several tracking apps like Geo Zilla and life 360 to track someone's location. Make sure you don't sign up for it unless it is required. However, you can also use it for family safety.
4.4 Check iPhone's Battery Usage
If you see your battery is unnecessarily running down even if you haven't used your iPhone that much, someone must be tracking your location behind the device.
4.5 Check Other Strange Signs
On the other hand, if you see an unknown number constantly calling you on your iPhone, this could be the person trying to track your location.
Another way to determine if someone is accessing your iPhone location is by popping up unfamiliar and strange texts or emails. Please don't click on such links or websites because tracking down your position could be a trick.
Part 5: FAQs on iPhone Location
If you've any confusion related to iPhone location tracking, then follow this FAQ section, which will clear all doubt!
5.1 Why can't I see the location on my iPhone?
If you can't figure out your location on your iPhone, you must turn on Location Services and Location access for maps. Go to settings, tap privacy and then check if the location services are on.
5.2 Can you see someone's location if their iPhone is off?
Yes, you see someone's location if their iPhone is off but only when you have access to their phone's location. But you can track down the current location because their iPhone will be off and unable to send and receive any signals. However, you can check their location history if you have access.
5.3 How do you know if someone turned off their location on their iPhone?
You can find out if someone turned off their location when you use the find my app, which tells you, "The location is not available." You will also likely receive the following messages when someone turns off their iPhone location.
GPS is off.
The location is turned off.
The red exclamation mark (!) would be visible
No Location found.
5.4 How to secure the location on your iPhone?
You can secure your location on the iPhone by following specific steps. Go to settings, tap general, go to restrictions and add a restriction passcode. Go to the privacy section and tap location services. Finally, tap the enable location service option.
Conclusion
In case you are afraid that someone might be tracking down your location, think no more! Because this blog has given you many tips to see how to tell if someone is tracking your iPhone location.
On the other hand, if you are worried about your kid's safety, you can also track their location using Spylix without anyone knowing. So, why not start today? Keep your kids safe, and yourself alert in case you are being tracked down.