Telemarketers or scammers may disrupt your daily routine. Though it is easy to avoid such calls, sometimes you may miss an important call from an unknown number in the process.
So, in case you missed a call, how to determine or find the owner of a cell phone number free of charge?
This article has answered this query with the best solutions.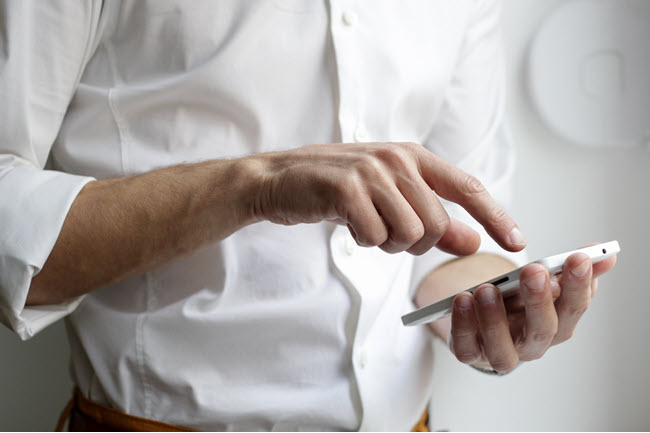 Part 1: 2 Common Ways to Find Owner of Cell Phone Number Free (with a lower success rate)
There are two standard solutions you can apply to find the phone number owner!
You can use platforms like Google search engine or social media sites like Facebook, Snapchat, Instagram, etc.
However, the success rate in using these tools to find the number's owner is quite low!
Let's begin!
1.1 Google Search Phone Number Owner
Search engines like Google are a modern-day miracle, presenting information on the go!
With Google, not only can you find specific websites or get answers to your personal or professional queries, but you can also perform reverse phone number lookup with it.
So, how to utilize it to get the desired results?
Follow this guide:
Go to the Google search engine.
Access the search bar and enter the phone number.
Check the results on the SERP (Search Engine Result Page).
Click on the useful result to determine the correct info on the phone number's owner.
If it is unable to present sufficient results, then Google may share the following message:
"It looks like there aren't many great matches for your search".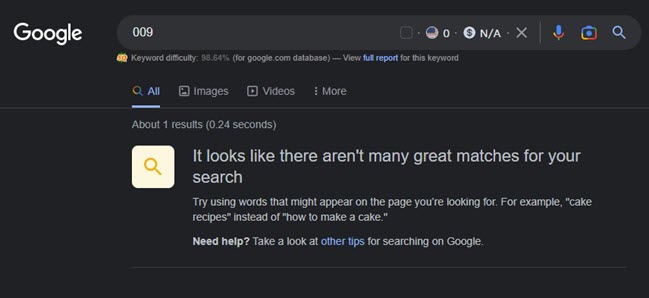 Besides Google, you can pretty much utilize any other search engine, including Bing, Yahoo, DuckDuckGo, etc to perform reverse phone lookup. However, the database of these platforms is a bit limited compared to Google.
Pros:
Cons:
Not an effective way to find the phone number owner
Requires you to individually review each link on the SERP
1.2 Search on Social Media to Find Phone Number Owner
Social media is another excellent and free medium to check phone number owners quickly. Most users and businesses tend to open their phone numbers to the public to gain new followers and interact with people quickly.
This way, if a number is bothering you or you seek a lost family member or friend through their phone number, you can verify it using social media sites like Facebook.
Learn how to find who owns a cell phone number using social media here:
Open your Facebook, Instagram, or Snapchat account.
Head over to the search bar of the respective platform, and enter the phone number.
Review the search results by clicking on the available accounts(if any).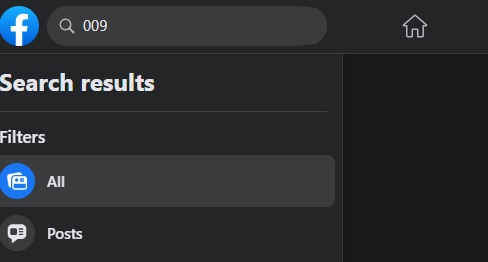 Pros:
Cons:
Does not guarantee results
Dependent on public information
Part 2: 3 Advanced Ways to Find Phone Number Owner Free
If Google search or your social media account doesn't reap the required reward, then you should opt for more professional and advanced options.
Continue reading this section as we have discussed the top 3 ways to find the phone number's owner:
2.1 Use A Professional Contact Tracker
We recommend Spylix to check details on a phone number quickly and privately.
All information on the target Android or iOS phone is accessible on the online control panel. There is no need to install any software on the target iPhone to monitor the phone number activities. Additionally, the Android app takes only a few minutes for installation.
Enabling Spylix on the target device is just a piece of cake.
Key Features of Spylix Contact Tracker
Using Spylix, you can utilize the contact tracker feature to get the following details:
Access to the entire contact list stored on the phone
The name and profile picture of the contacts
The email address of the contacts
How to Get Your Spouse to Tell The Truth about Cheating?
By tracking the phone activities, you can also enable Spylix to verify whether your partner is lying about cheating on you. Here is how:
Track An iPhone
Step 1: Make Your Spylix Account
Visit Spylix's official website. Next, click Sign Up Free before entering your email address to set up the new account.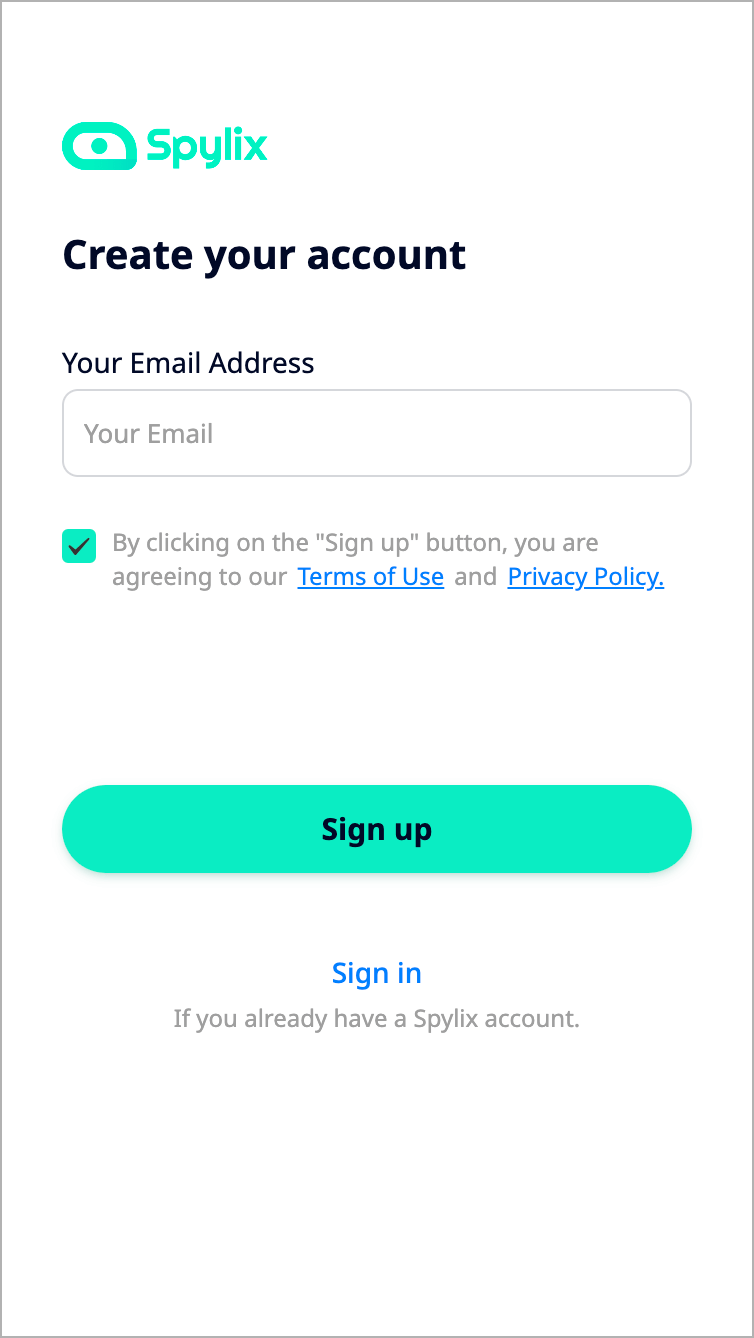 Step 2: Enter The iCloud Account
Share the lying cheater's iCloud credentials to sync the data and verify their device.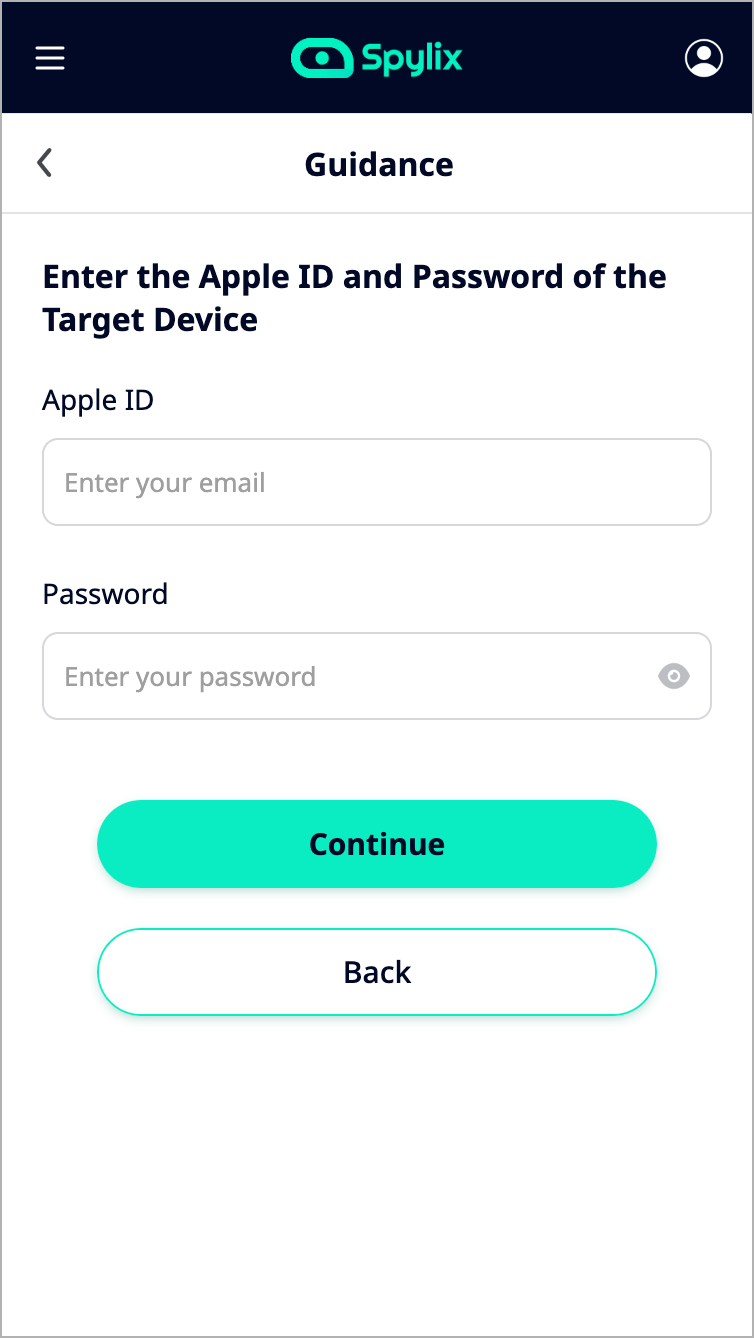 Step 3: Track The Lying Cheater's iPhone
Access the online control panel via any browser. Tap Contacts to view the list, and click the Text Messages or Calls option to gather proof of cheating.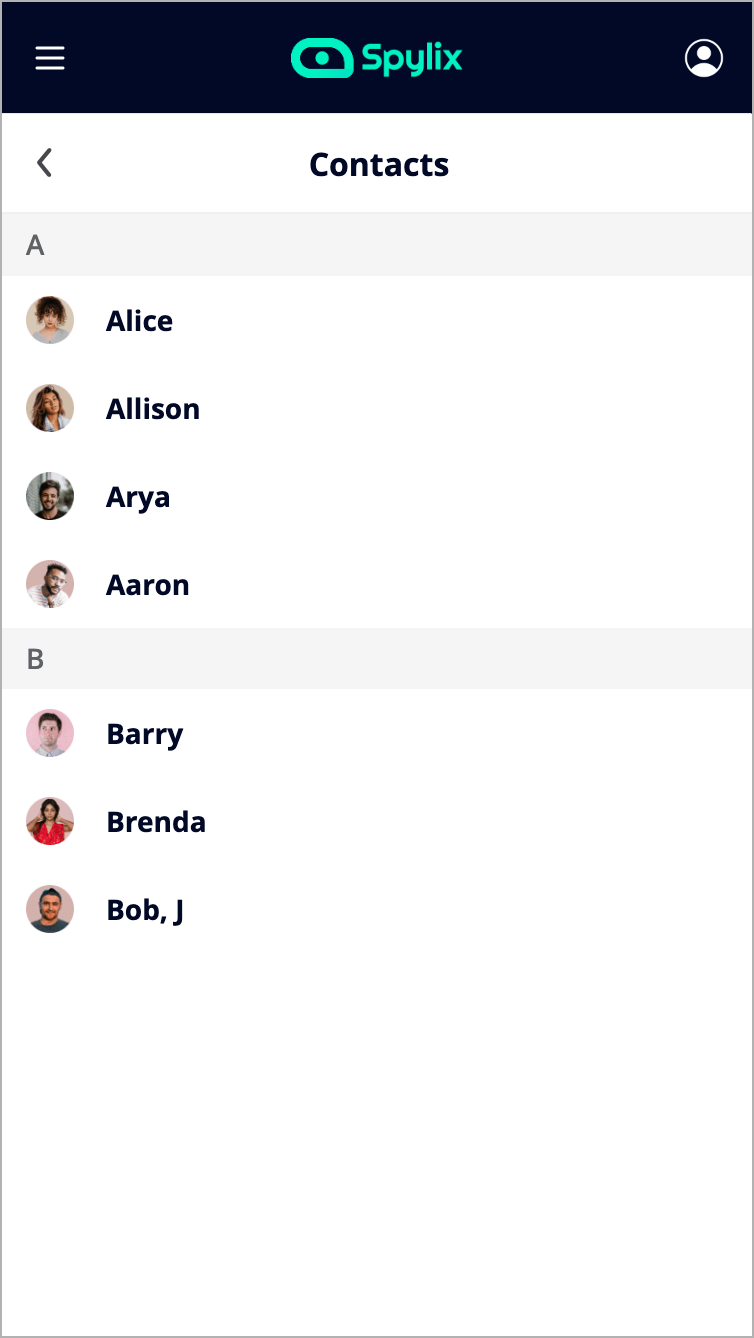 Track An Android Device
Step 1: Set Up The Spylix Account
Go to the Spylix official site and sign up with a valid email address.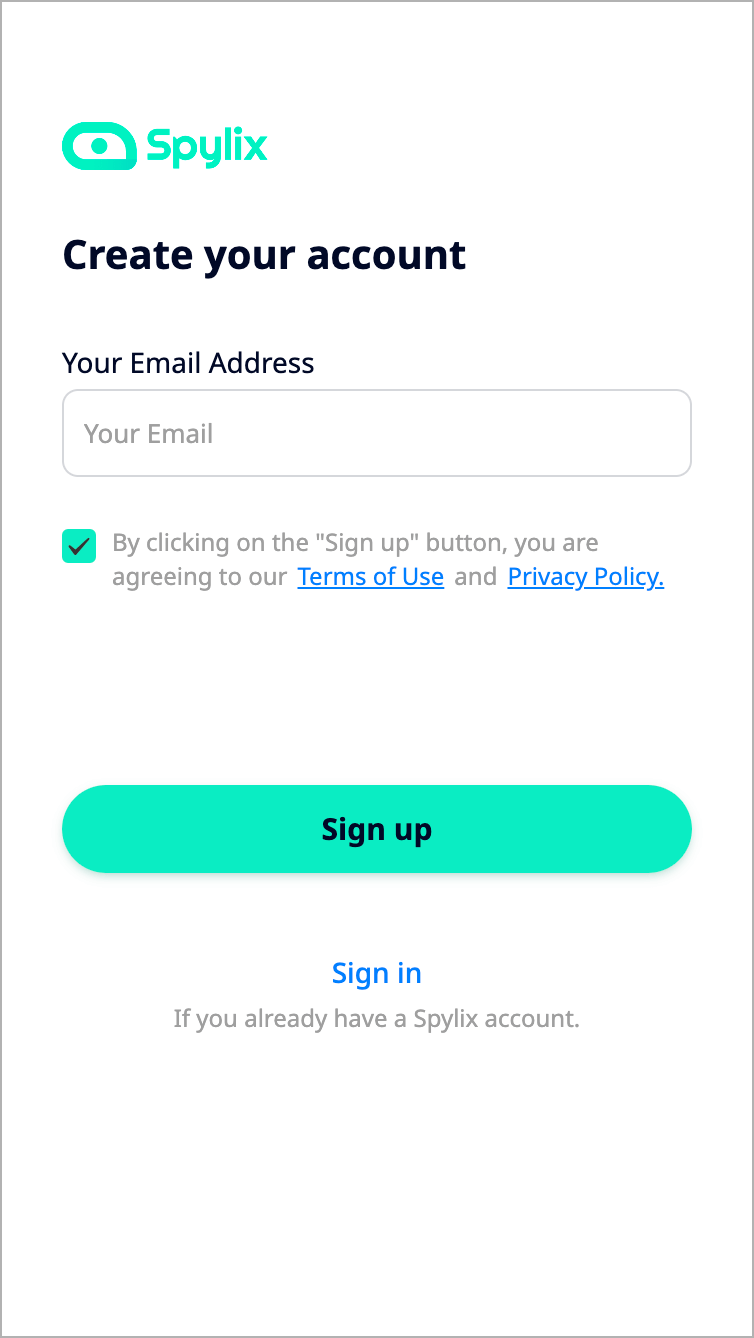 Step 2: Install The App
Apply the installation guide to effectively enable the spy app on the cheater's Android device.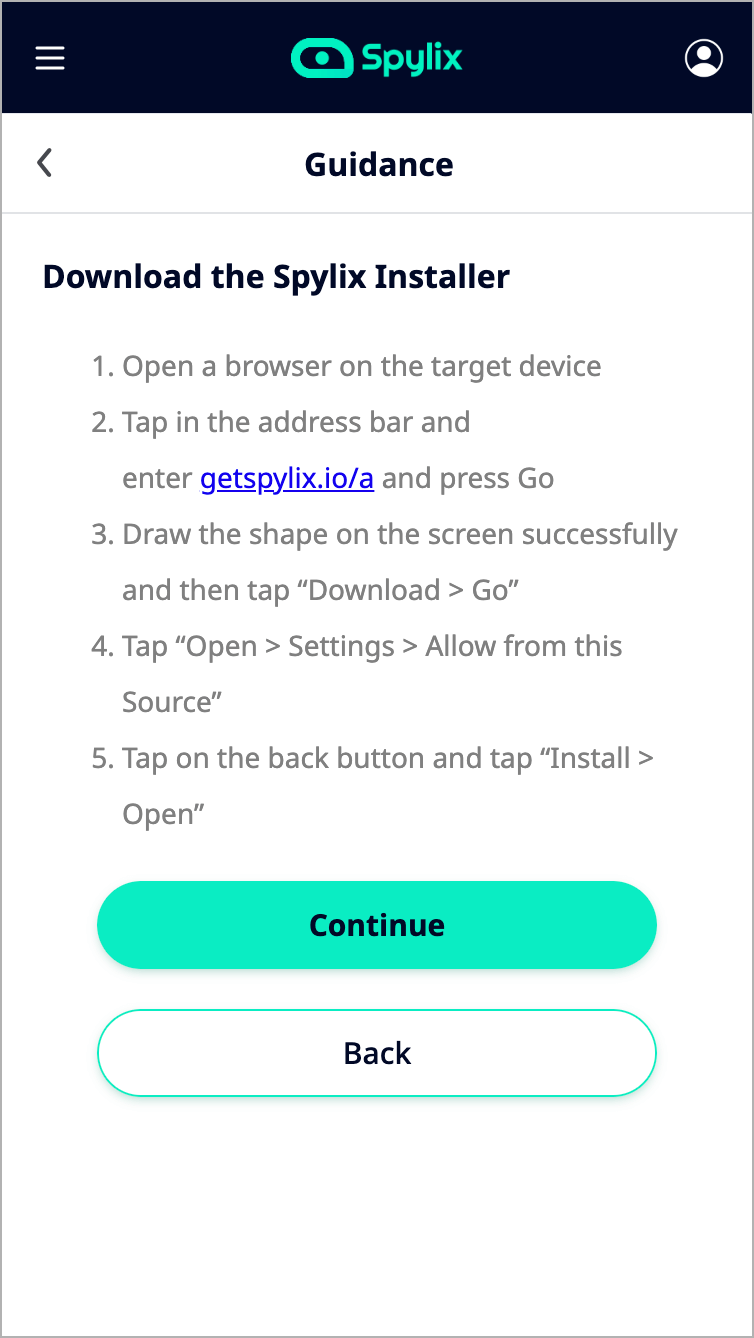 Step 3: Track The Lying Cheater's Android Device
Launch the online control panel on your web browser to track cheating activities remotely and privately.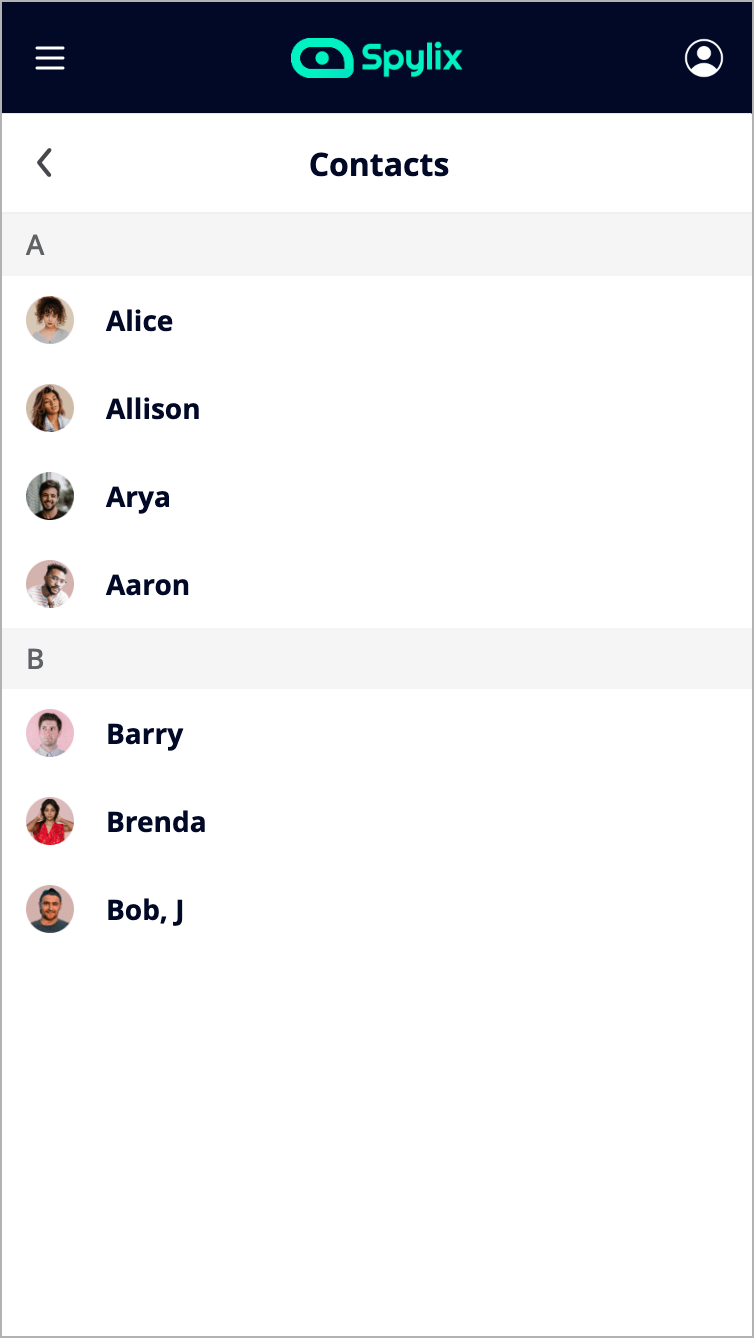 What Else Can Spylix Do?
Spylix can track the target user's:
Contact list
Call log
Text history
Location
Browsing history
Social media accounts(WhatsApp/Telegram/Snapchat/Instagram/etc.)
Keystrokes
Media files
Bookmarks
You can also remotely control the target device by blocking specific apps, websites, and WiFi networks.
Why Choose Spylix as The Best Contact Tracker?
Spylix is the best option to spy on the contact list on the target phone for several reasons.
The intuitive interface lets you manage all the tracking features without much hassle. There is no technical skill required. Moreover, it is easy on the pocket, as the cost-effective packages are catered to people from every background.
Also, if any issue ever occurs related to purchasing or the functioning of Spylix, the customer support staff is available 24/7 to provide technical assistance.
Spylix is compatible with almost every Android and iOS device.
If you are worried that you have to jailbreak or root the other user's phone to utilize the more powerful tracking features, then don't be! There is no such requirement.
Furthermore, the entire spying is done anonymously due to its advanced stealth mode. So, there is no need to stress about getting caught spying on the target user.
Overall, Spylix is a complete package!
2.2 Use Free Reverse Phone Number Lookup
There are plenty of free online phone number lookup sites available that lets you access the personal details of the phone number's owner.
One of those free platforms is SpyDialer, which lets you check all the information mentioned above.
Besides, its services are not limited to reverse phone number search, as it also offers people lookup, address search, and email check features.
Here's how you find the cell phone number 's true owner:
Go to SpyDialer's official website.
Tap the Phone button, and enter the number into the search bar.
Finally, enter Search to get the relevant information.

Pros:
Cons:
Slow
Doesn't provide accurate information
2.3 Use WhitePages
WhitePages is perhaps the most familiar online tool to gather information on the owner of a specific phone number. It is entirely web-based, so there is no need to install any software.
Currently, it possesses a database of more than 260 million phone numbers. So whatever the number might be, there is a vast chance that you would be able to learn private information about the owner.
Follow the steps below to learn how to use this tool:
Visit the WhitePages website.
Click the Reverse Phone button, and enter the number.
Finally, click Search to get the results.

Pros:
Fast and accurate
Reliable
Extensive database
Cons:
Part 3: Reviews of The Above 5 Ways
Here is a quick overview of all the solutions we have mentioned in this post:
Google Search and Social Media

Finding the phone number's owner via the Google search engine or social media is an excellent option for beginners who aim to casually track someone.

Reverse Phone Lookup

SpyDialer is free but a slow and ineffective solution to track down a number's information.

Premium Phone Number Lookup Service

WhitePages is excellent, fast, and reliable. However, the premium plan only offers the user's name, age, and address. Nothing else!

Spylix

For a more comprehensive look at a number's owner, including their name, profile picture, and email, Spylix is a high-quality choice. The excellent customer support, cross-platform compatibility, and real-time update makes it a stand out option to get the desired outcome.

Moreover, it offers advanced tracking features to fully keep tabs on the target device, which is a big positive.

Ultimately, it is entirely up to you on which solution best fits your requirements to look up a phone number owner.
Conclusion
This concludes our thorough guide on learning how to find the owner of a cell phone number free of cost!
We have discussed 5 different solutions, including Spylix, at length here with their positives and negatives. These methods are free, but you may need to purchase specific features to attain more information on the number.
Choose the techniques wisely to determine who is behind the number calling you at odd times of the day.